Community Healthcare Clinic - Adaptation system to the pandemic and post pandemic periods
INTRODUCTION
Due to COVID-19, uncertainties and significant changes have been occuring around the world, especially in the U.S. The future is always ambiguous but it will lead to breakthroughs. Emerging issues are the vulnerability of previous conventional design solutions, especially of the healthcare-related architecture and urban planning.
The thesis focuses on helping construct a new healthcare system, which could be used during either a pandemic or post-pandemic era, by designing a local community clinic. Focusing on under-invested, low-income, and mixed cultural neighborhoods, the thesis positions the public health clinic as an essential medical facility that will always be needed and expected to be flexible, adjustable, and upgradable. Those new clinics play a very important role since the latest types of aerosolized respiratory viruses have transformed faster and more fatally. For instance, only in a twenty-year period, there were so many deadly infectious viral outbreaks, such as SARS in 2002, H1N1 in 2009, MERS in 2012, Ebola in 2014, and COVID-19 in 20191. Therefore, the main purpose of new-generation clinics is not only to support and protect people from the emerging threats, but also to aim to an active preparation that could adapt to any possible pandemics in the future.
Local Community Clinic
Image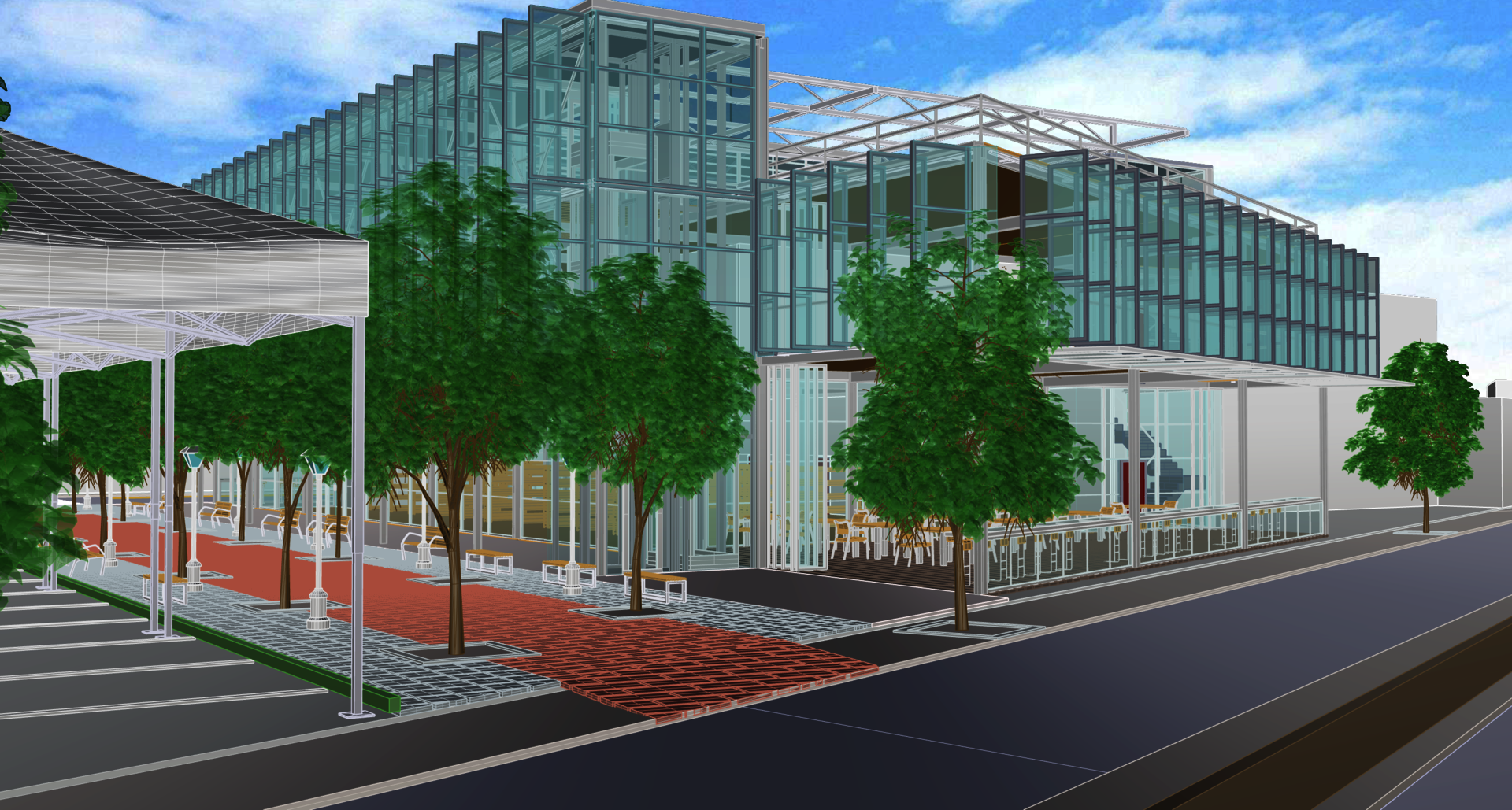 CONTEXT
COVID-19 outbreak
The resulting problems of COVID-19 outbreak in medical facilities are indeed worldwide. The increasing number of patients exacerbates any healthcare system, which has not yet been purposefully designed for infectious design control. The mode of disease transmission – in this case, airborne – identifies design problems, such as overcrowded areas and poorly ventilated hospitals. Moreover, even though wearing facial masks helps to decrease aerosolized respiratory droplets to some degrees, healthcare facilities are highly vulnerable sites. Thus, they could easily become hotspots, and spread the illness via human contacts even more.
Since many hospitals are overwhelmed in most states in the U.S. due to the pandemic, COVID-19 outbreak is either the cause or the effect. Particularly, according to a Washington Post report on December 17th 2020, "in Boston, pediatric wards are being consolidated to fit all the adults battling COVID-19. Philadelphia hospitals are once again barring family visitors due to transmission worries. And in Los Angeles, a public hospital canceled elective and scheduled surgeries because it cannot spare ICU beds" 2. Furthermore, in Rhode Island, there was a serious outbreak in Eleanor Slater Hospital in Cranston on November 13th 2020, causing many medical staff and patients getting infected 3. These situations together worsen the existing limited healthcare resources.
There is a barrier for the normal and non-related COVID-19 patients to reach out for healthcare support. In order to solve this trade-off problem, the support of a network of satellite local clinics may need to be acquired. These satellites could help control infection more productively, while still providing necessary aids and treatment as first responders for smaller communities. The broader goal is to limit the viral outbreak in all healthcare facilities.
During the pandemic, almost serious cases are usually transferred and gathered into large central hospitals for higher levels of care, while the existing local community clinics- without adequate facilities- only act as an intermediate 2. Therefore, if the network of local healthcare facilities were able to efficiently share the increasing burden, and/or virtually collaborate with those central hospitals, the healthcare system could be more decentralized. These acts could have been as simple as supplying early supports, testing and treatments for the less serious or early-phased cases. Consequently, there would be more social distancing opportunities. However, so as to achieve this goal, these clinics require not only better infection control design, but also new innovative design that could adapt to the requirements in regards to telehealth and hi-technology facilities development. This would also serve as the foundation of the concept of the network of satellite hybrid clinics in the post-pandemic period.
Pedestrian Walkway
Image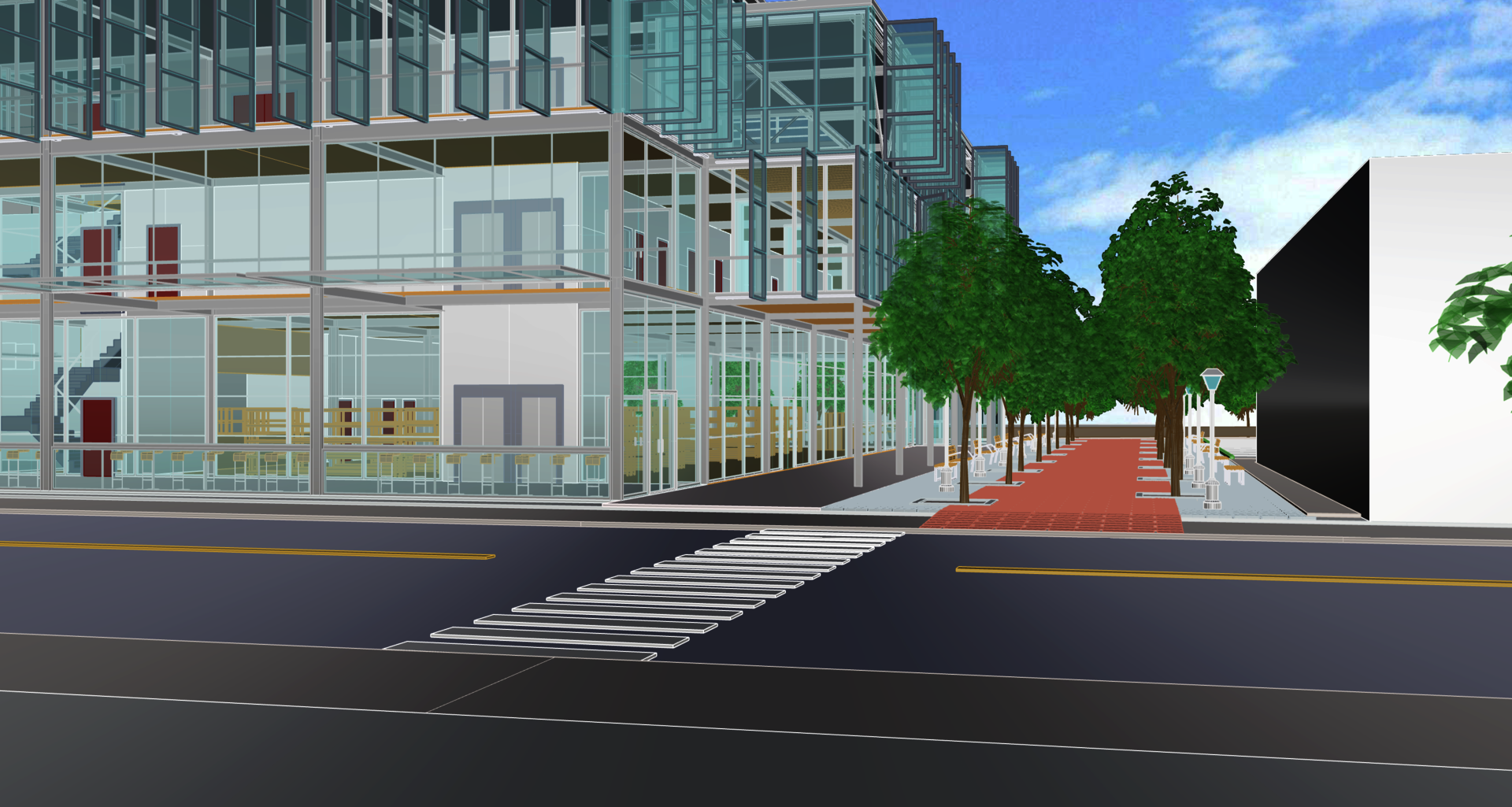 Pedestrian Walkway
Image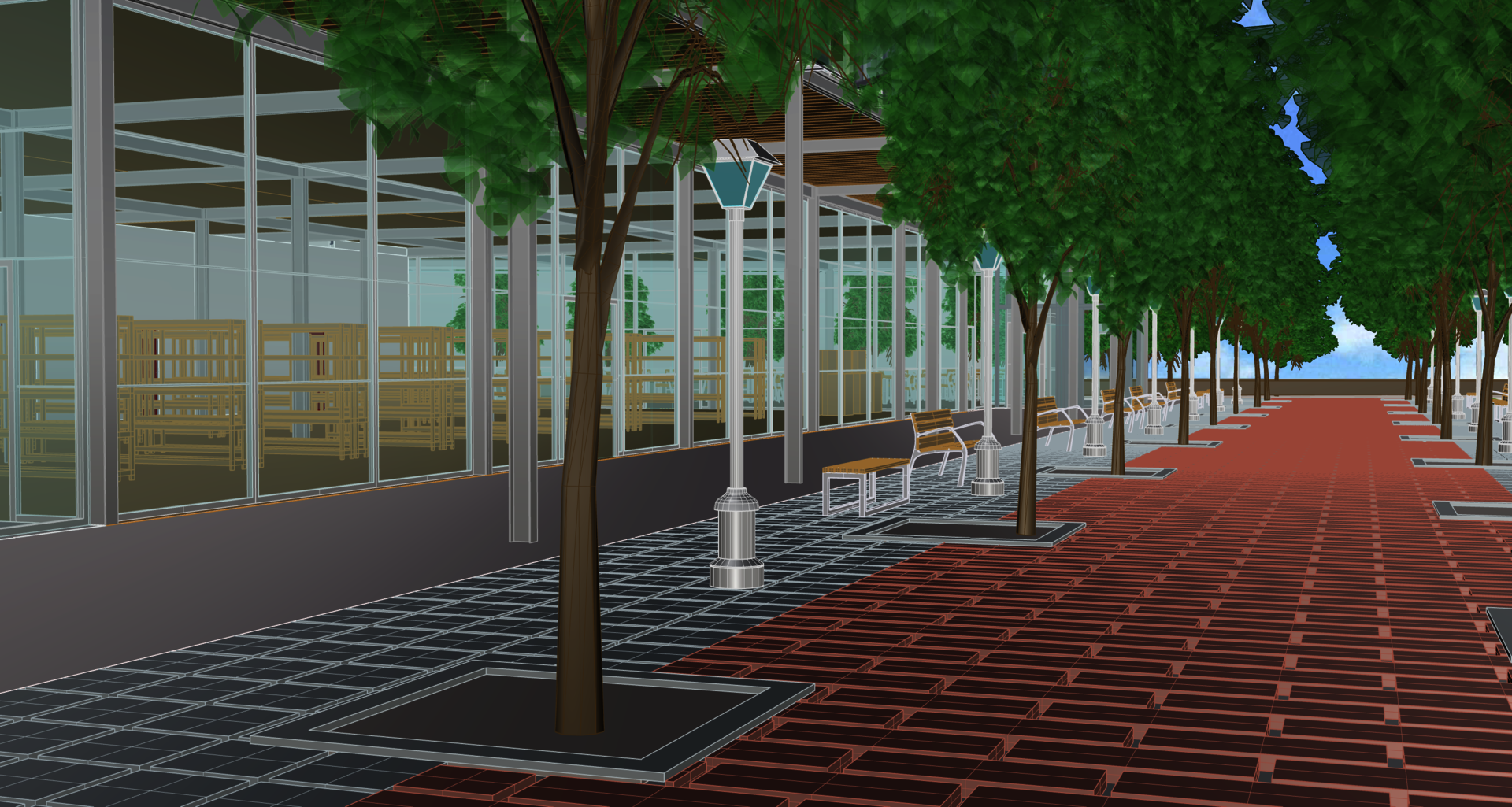 Perspective View from Olneyville Square
Image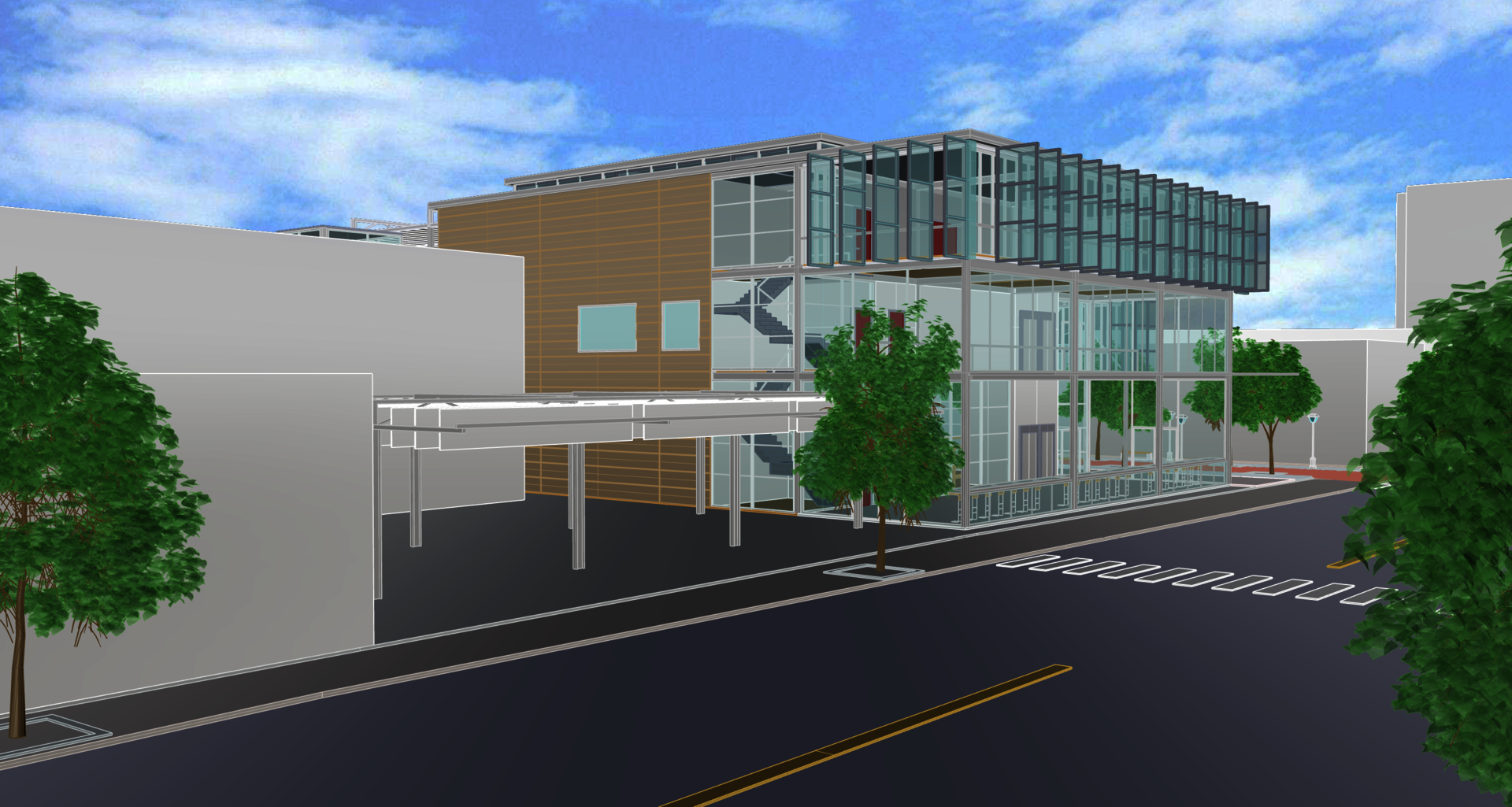 Perspective View from Olneyville Square
Image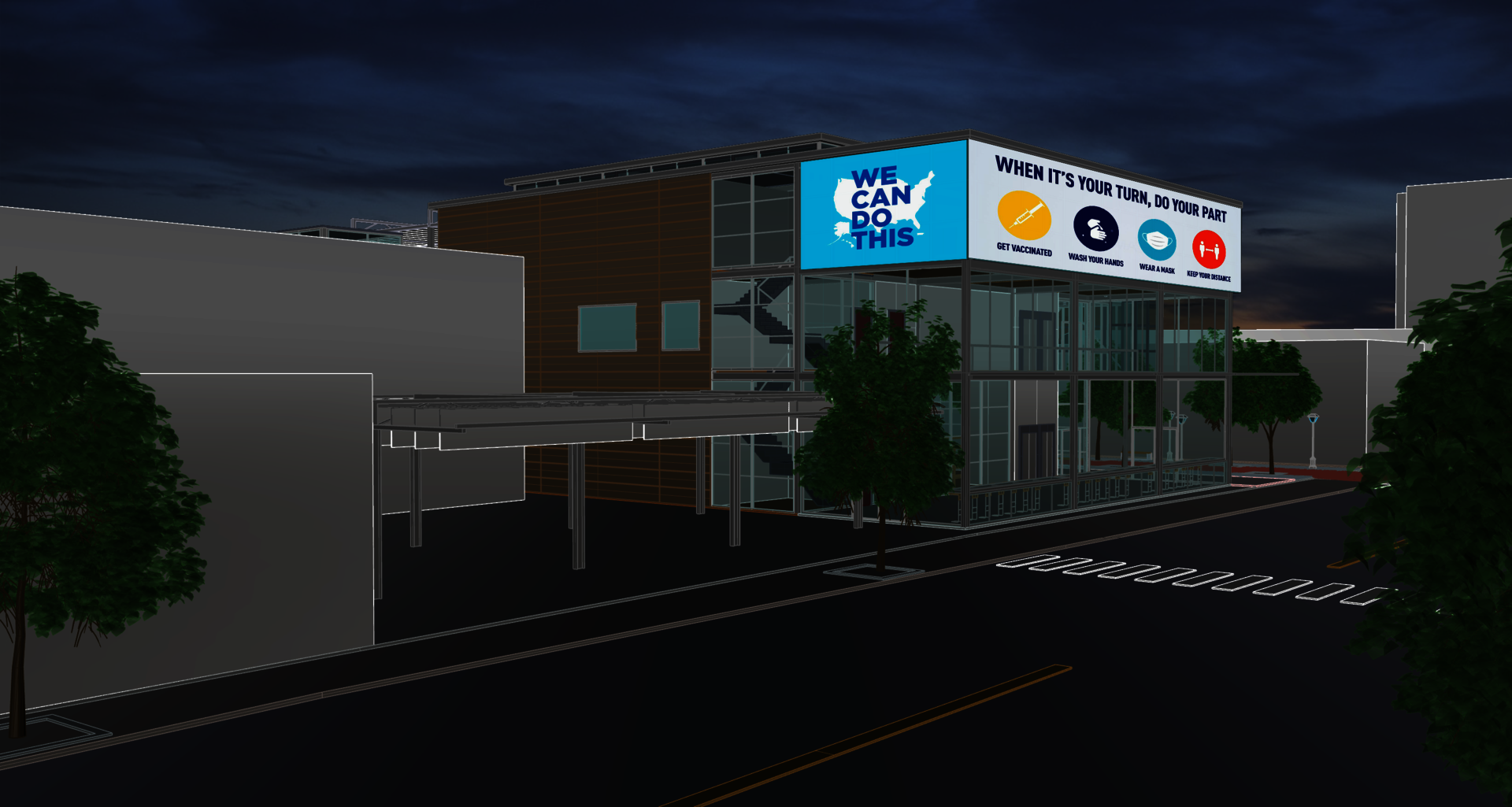 Local Community Clinic
Image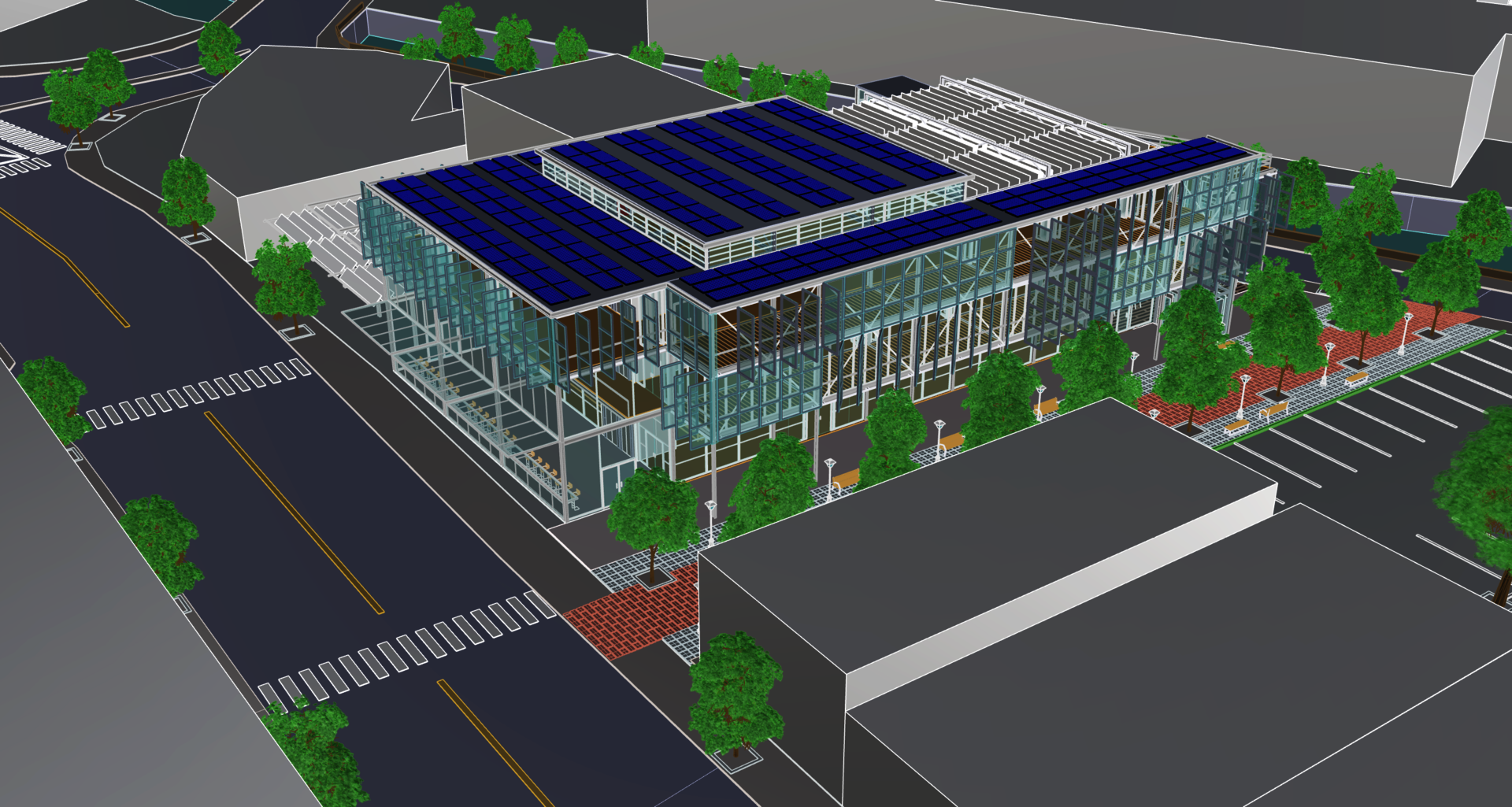 OLNEYVILLE SITE
This type of medical facility is very necessary and relevant, especially in the under-invested, low-income, and mixed-cultural neighborhoods. In fact, according to recent data from the Centers for Disease Control and Prevention (CDC), "non-Hispanic American Indian or Alaska Native people had an age-adjusted COVID-19 hospitalization rate about 5.3 times that of non-Hispanic white people. COVID-19 hospitalization rates among non-Hispanic Black people and Hispanic or Latino people were both about 4.7 times the rate of non-Hispanic white people".4
There are many objective reasons for the surprising data. Firstly, most households living in these low-income areas are more crowded with smaller houses and fewer rooms, which is against the principles of social distancing. Furthermore, these areas often have lower density of green and open spaces. The next reason is related to the types of job. These residents usually work in jobs that require more frequent physical contacts and fewer opportunities to work remotely. Therefore, by protecting them, the spread of viruses can also be slowed down considerably in general. Lastly, the ability to access healthcare is also a rising issue. "In 2017, according to the CDC only about 6% of non-Hispanic white people were uninsured, while the rate was nearly# 18% for Hispanics and 10% for non-Hispanic Black people".4
In Providence, there are some potential areas, namely Olneyville, Lower South Providence, Washington Park, Elmwood and East Providence. However, despite other similar features, Olneyville, a former industrial building area, has affected its existing urban arrangement and architecture. In addition, it has a special location which is separated from other parts of the city due to the highway system. As a result, Olneyville's location causes many rising issues related to urban planning, traffic system, and the potential development of healthcare networks.
In fact, Olneyville, which was once a mid-19th century industrial center, is now known as a diverse, low-income neighborhood located on the westside of Providence. There are 63.9% Hispanic; 16.5% white; 11.4% black; 2.4% Asian and 5.8% other 5. Moreover, its median household income is the second lowest of the city, which is only approximately $23,200/year/person, well below the citywide average of $37,400/year/person 4. A site of urban redevelopment, the economy and the population of Olneyville has undergone change. After World War II and the highway network construction, the economy and populations significantly decreased 6. At the end of the last century, there was a redevelopment in Olneyville where many artists started storing their collectives in former warehouses and mill buildings 6. Since the early 2000s, more developers have bought many vacant lots and abandoned buildings in order to rejuvenate area 6. As a result, its population is now about 9,663, 7 compared to 6,495 in the 2000 US Census 6.
Redevelopments have helped create more significant means for improving all aspects of the neighborhood. However, the area surrounding Olneyville Square remains low-density. Its population density is 9,184 per mile square, compared to about 16,000 per mile square of the average population density of the upper residential areas of Oneyville 5. It also lacks some public services such as local healthcare facilities. Therefore, there are opportunities for design intervention like public health clinics to play a significant supportive role in the neighborhood redevelopment process. With better healthcare facilities, living standards improve attracting businesses and new residents.
Image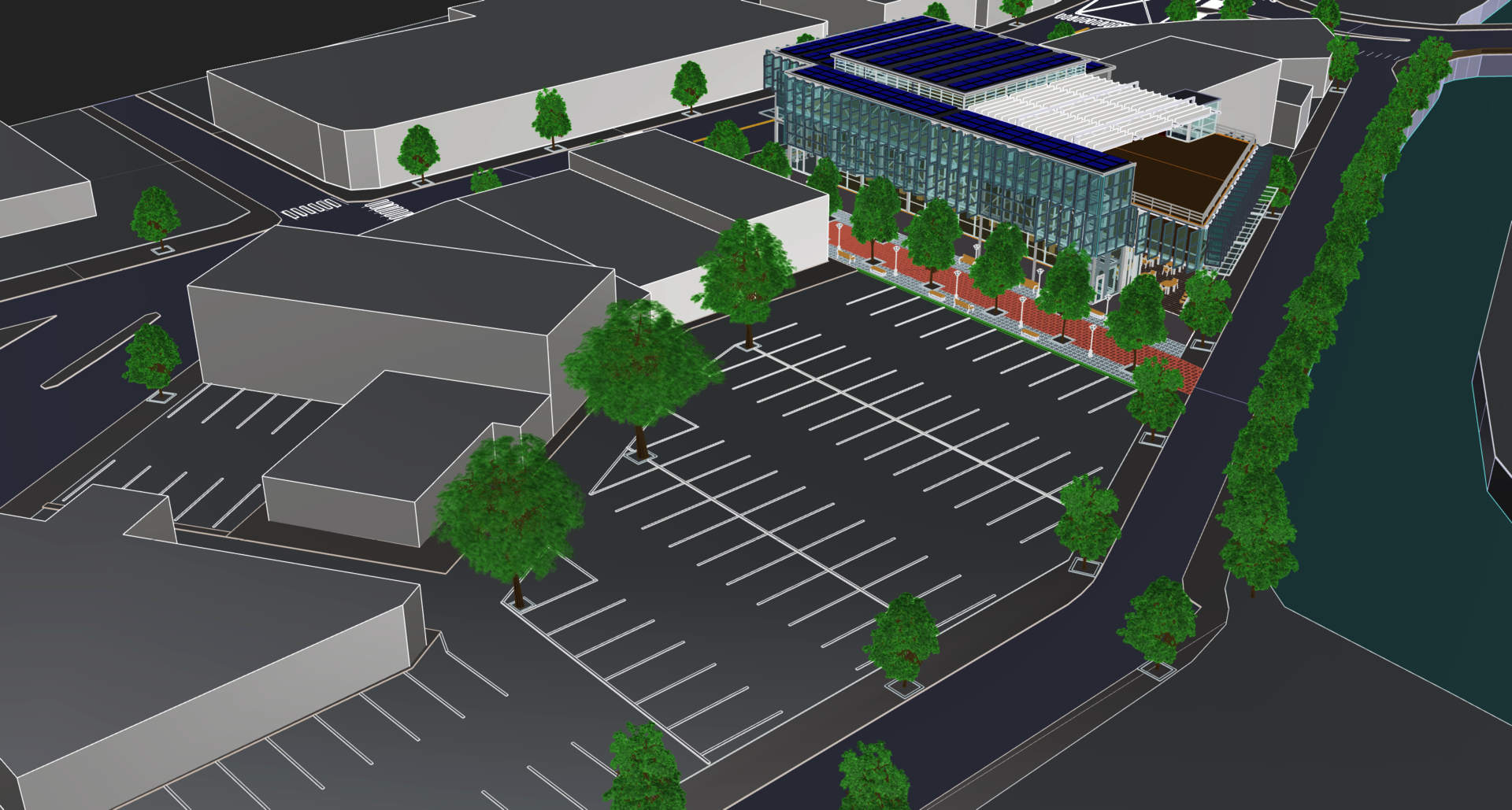 Image
Image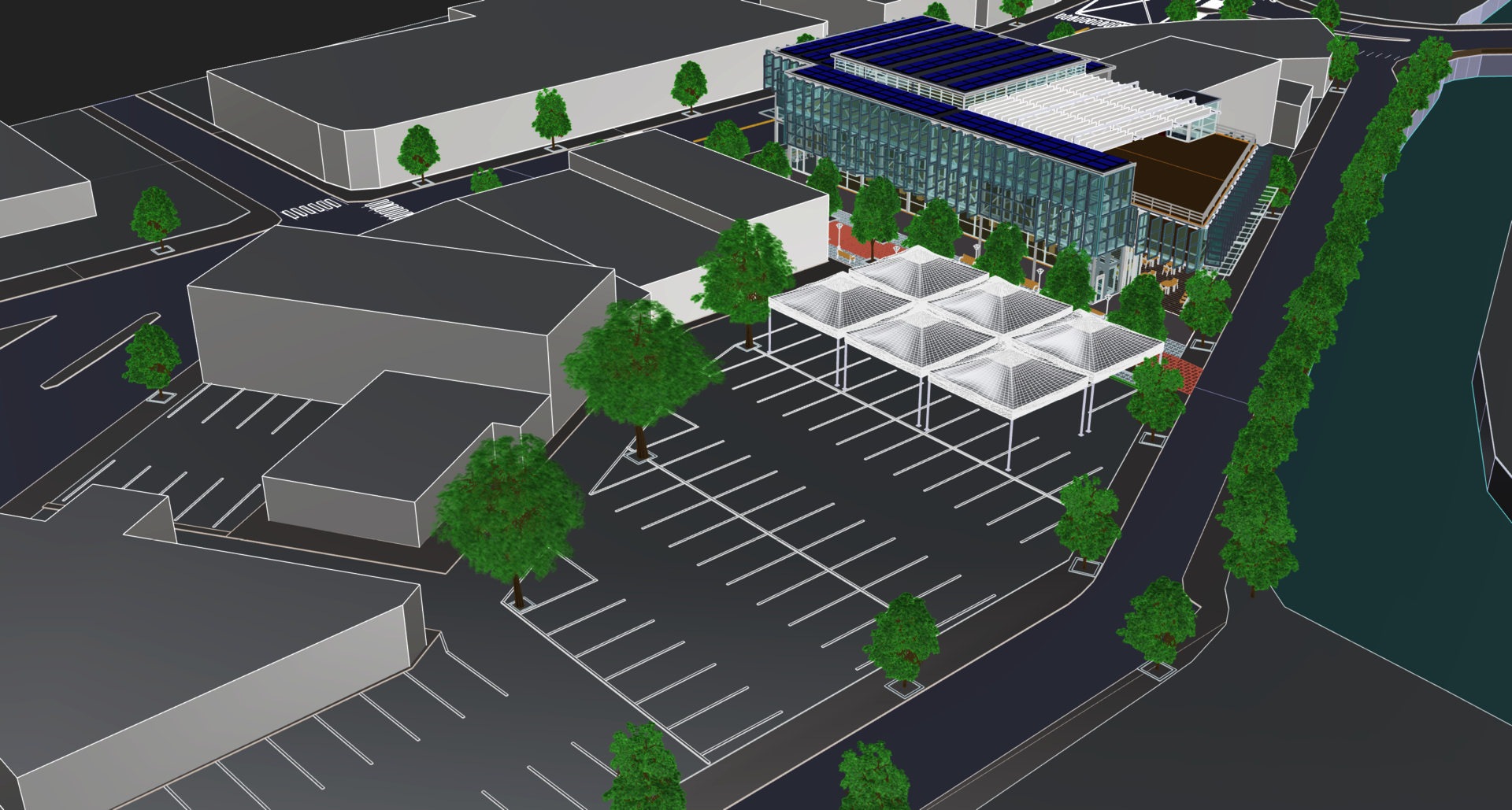 Site Plan
Image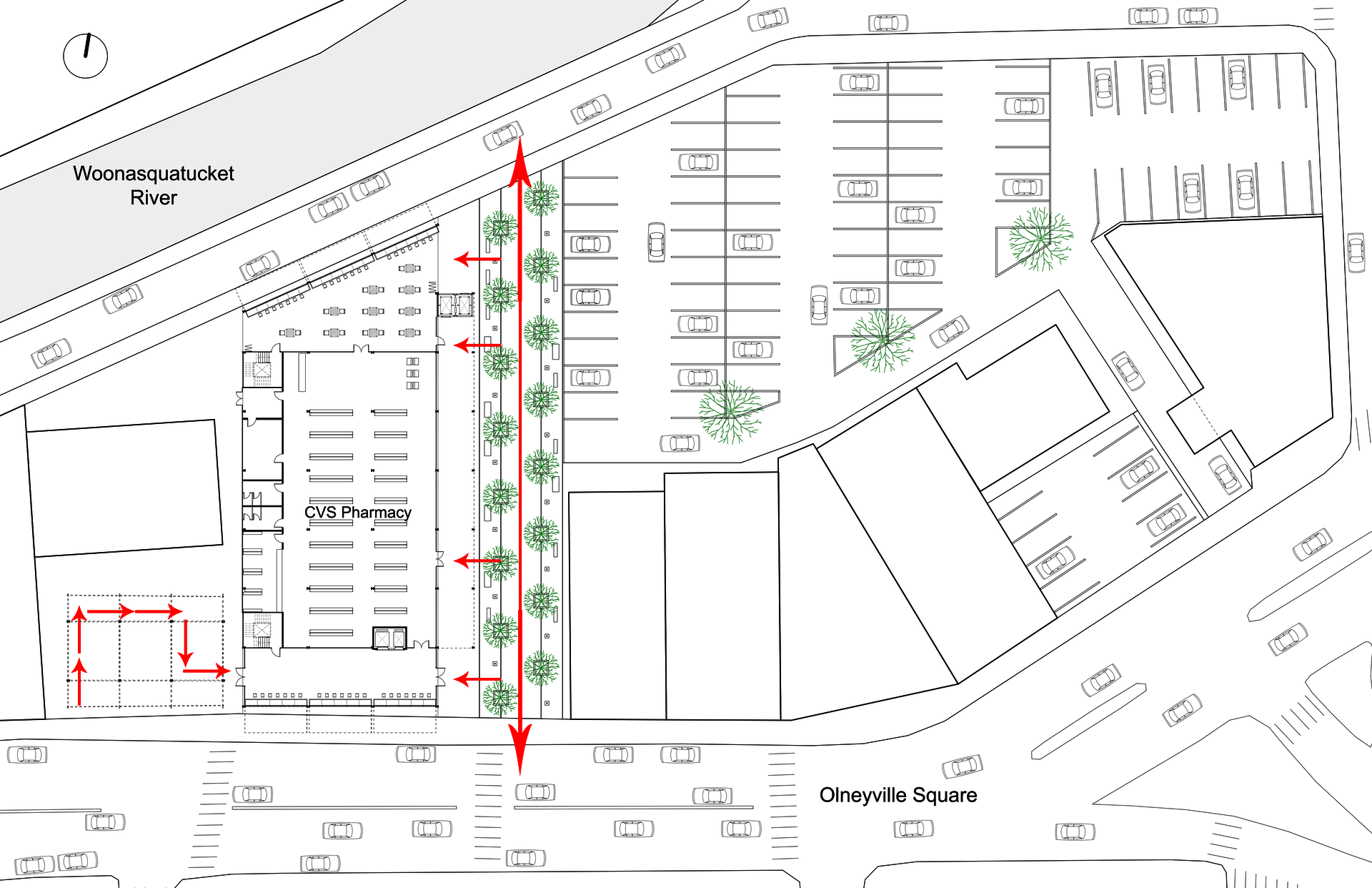 Image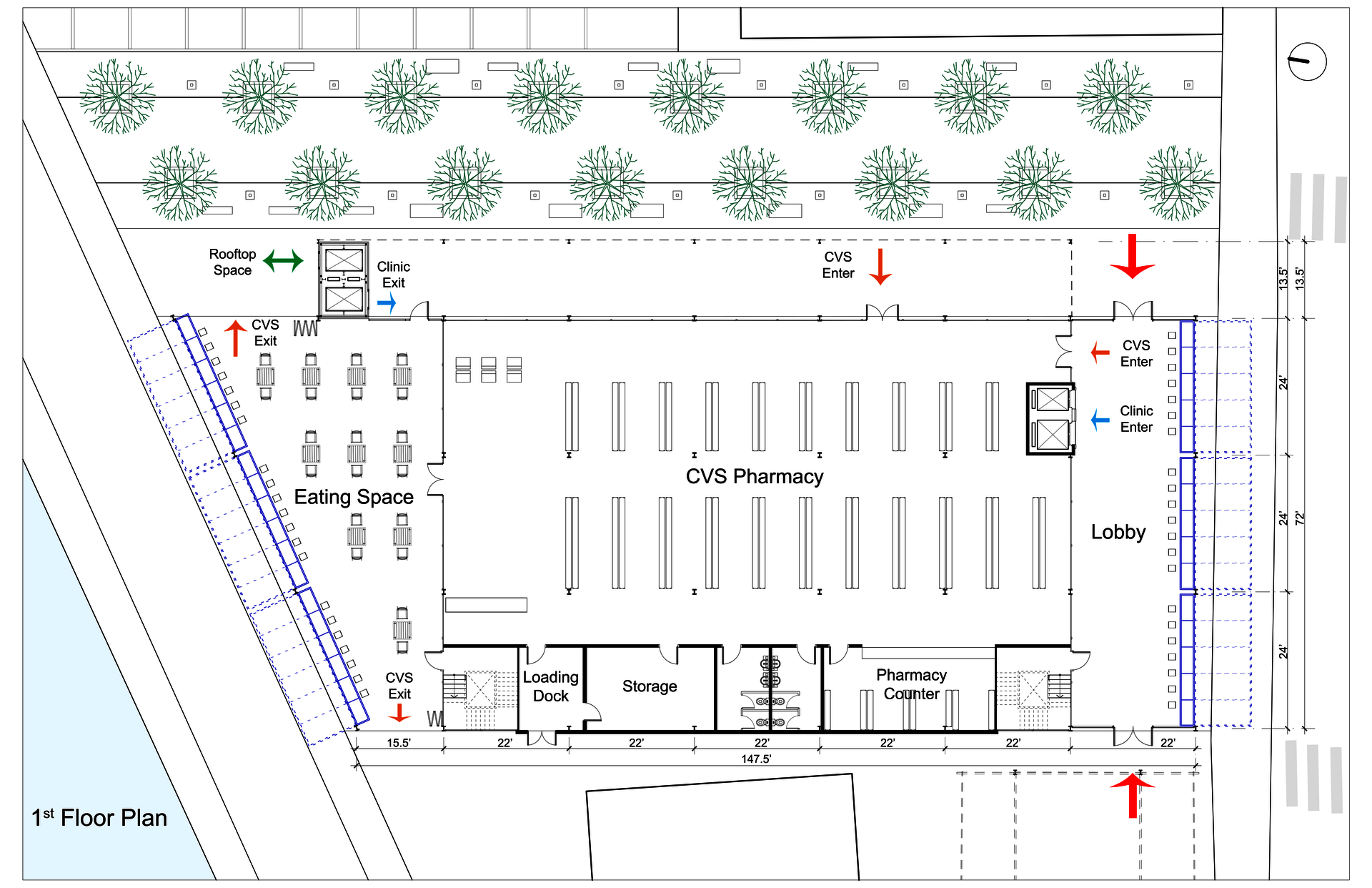 Image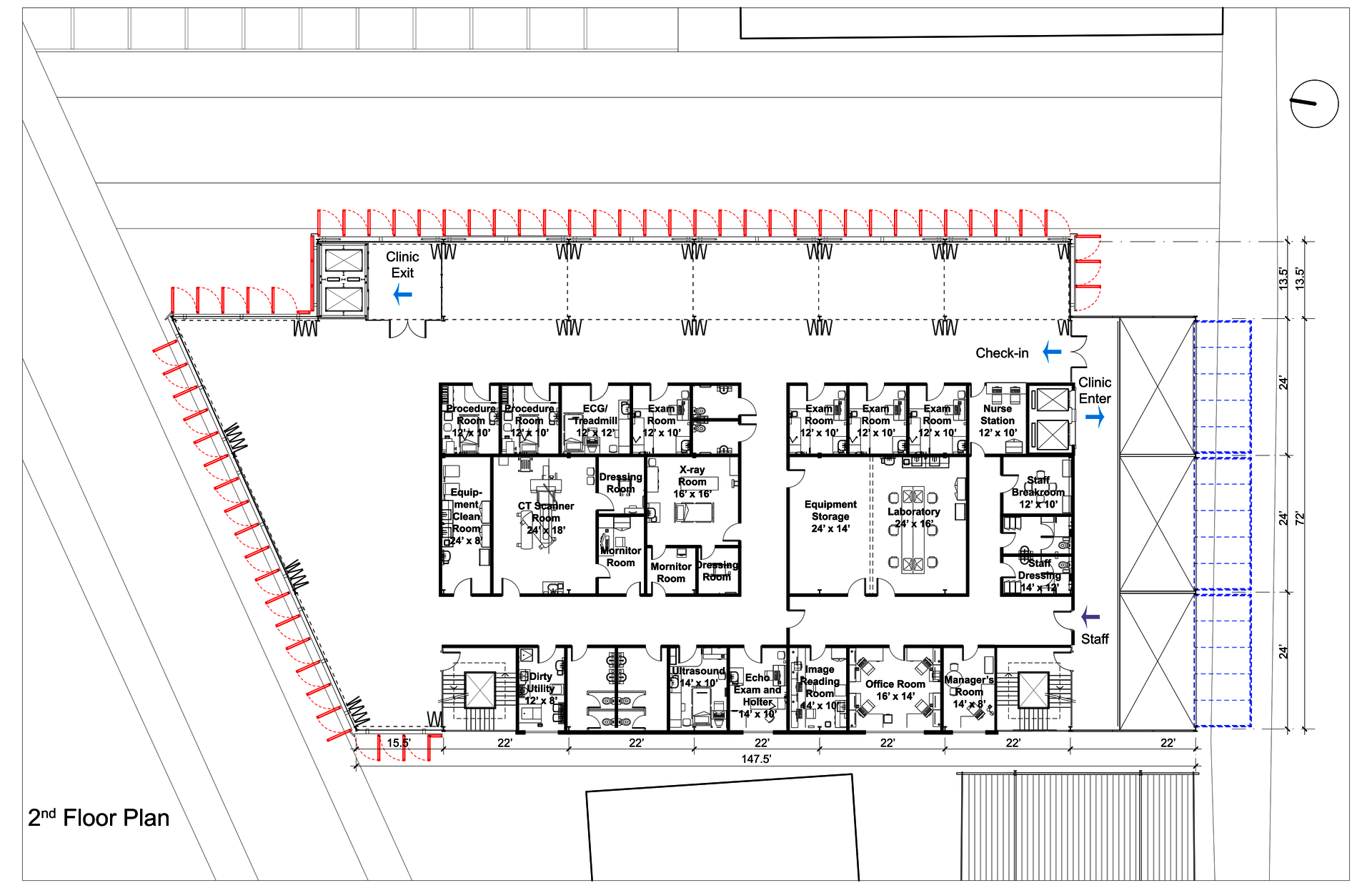 Image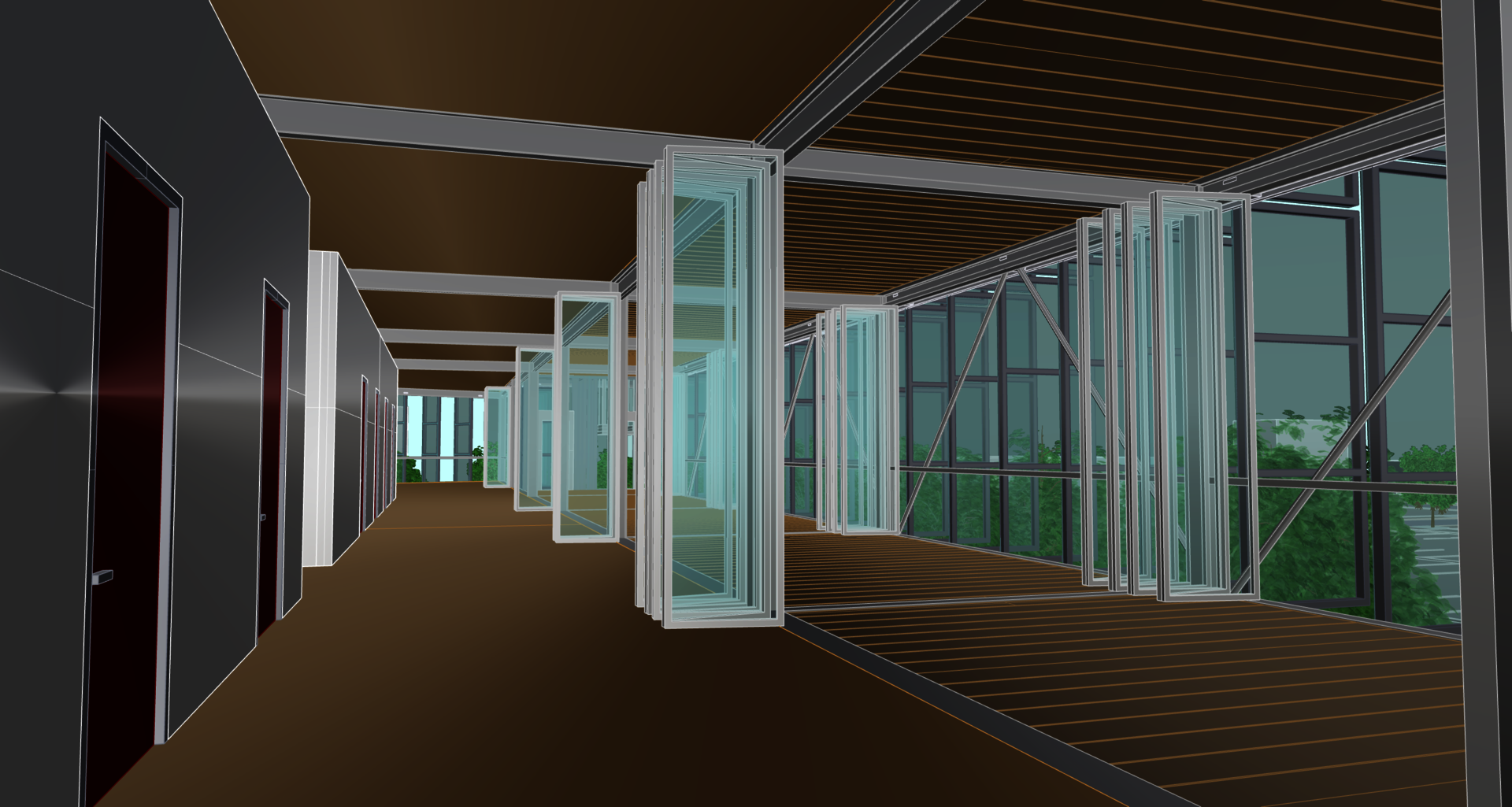 Image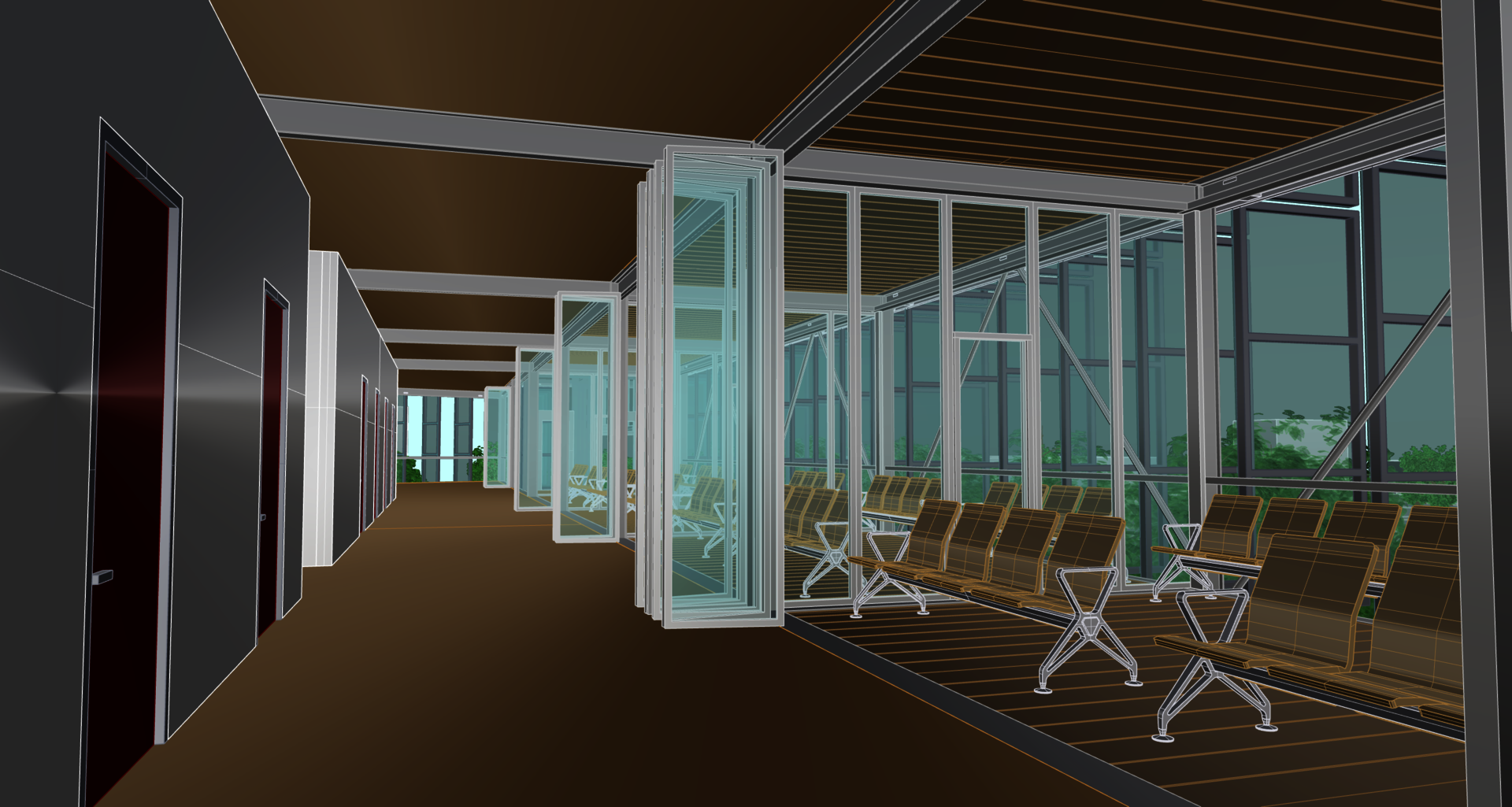 Image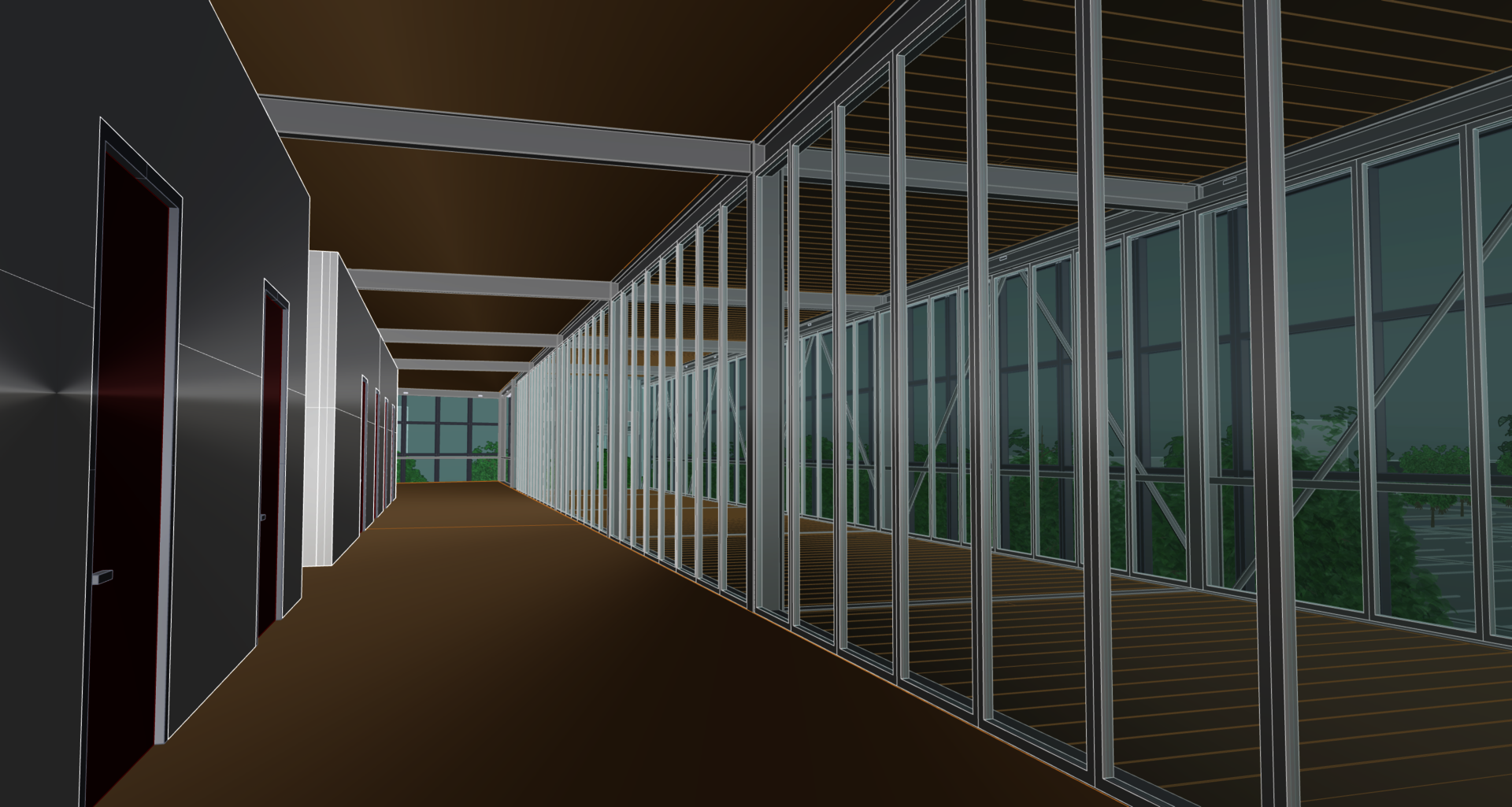 Image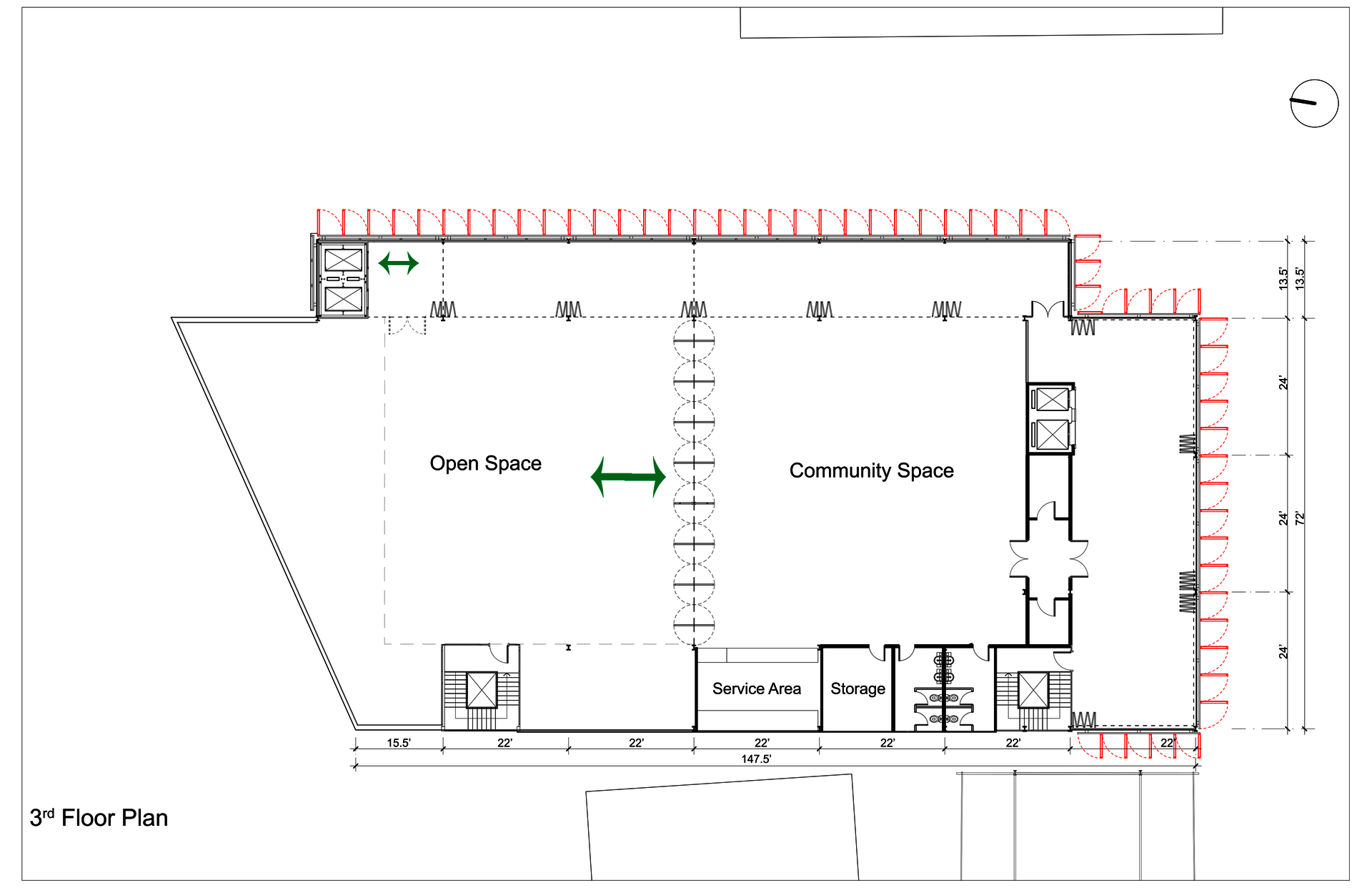 Image
Perspective View from the Parking Lot
Image