HEALING through ARCHITECTURE
Role of Architecture in healing in Cancer care setting
ABSTRACT
Architecture creates the ambience and frame of mind for the carer, who then passes it on to the patients. It is the physical space that provides us to feel a certain way or experience a set peacefulness. Humans tend to react to spaces around them to connect emotionally and physically. And in that sense, Architecture is key. The focus, thus far, in most healthcare centers have been on clinical care rather than the soft services. Today, Architecture is striving to make a better environment that can contribute to patients' healing, recovery, and well-being. 
The goal of this thesis is to facilitate the processes of caring and healing through the redesign of a cancer care center. The project will establish relationships between experience, empathy and architectural environment. The design should aim to  reduce patient and family stress. To achieve this goal, architecture must eliminate environmental stress, poor lighting, and the lack of private spaces to allow the patients to take complete advantage of the space they are in.
When one finds themselves in a situation that conquers their abilities to fight their inner stress, they begin to rely on external factors. It is the physical space they are in that allows them to connect their emotions. The fact that hospitals ignore the importance of design in providing emotional and stress-free care for their patients is something one needs to reflect upon. This thesis explores the relationship between healing and architecture and focuses on cancer patients and their caretakers/caregivers in particular.
How can the physical space of a care center be used to enable emotional, physical and psychic well-being for patients and caregivers?
Re-Thinking
Understanding how a space can impact one's healing and recovery
Image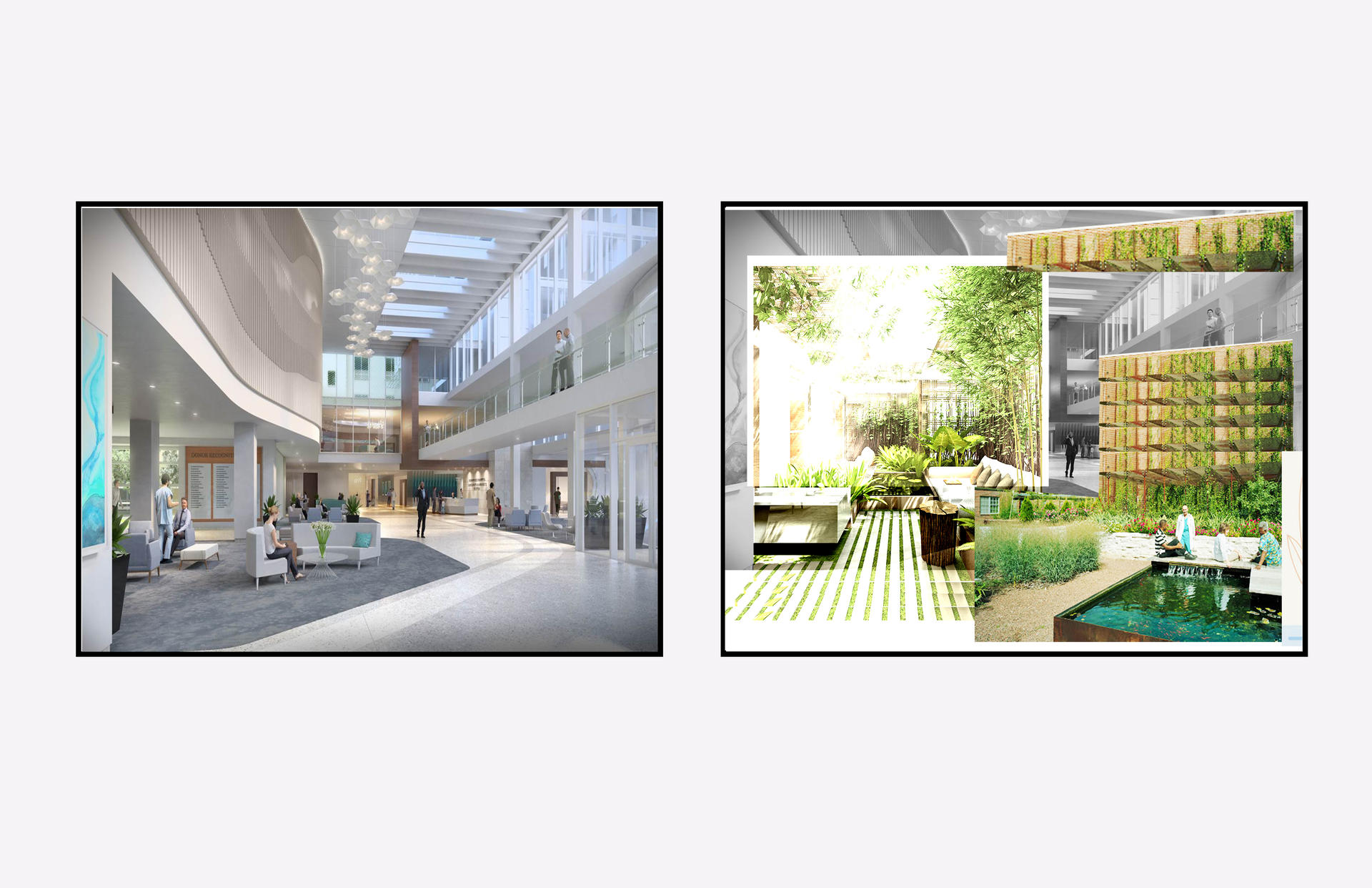 Image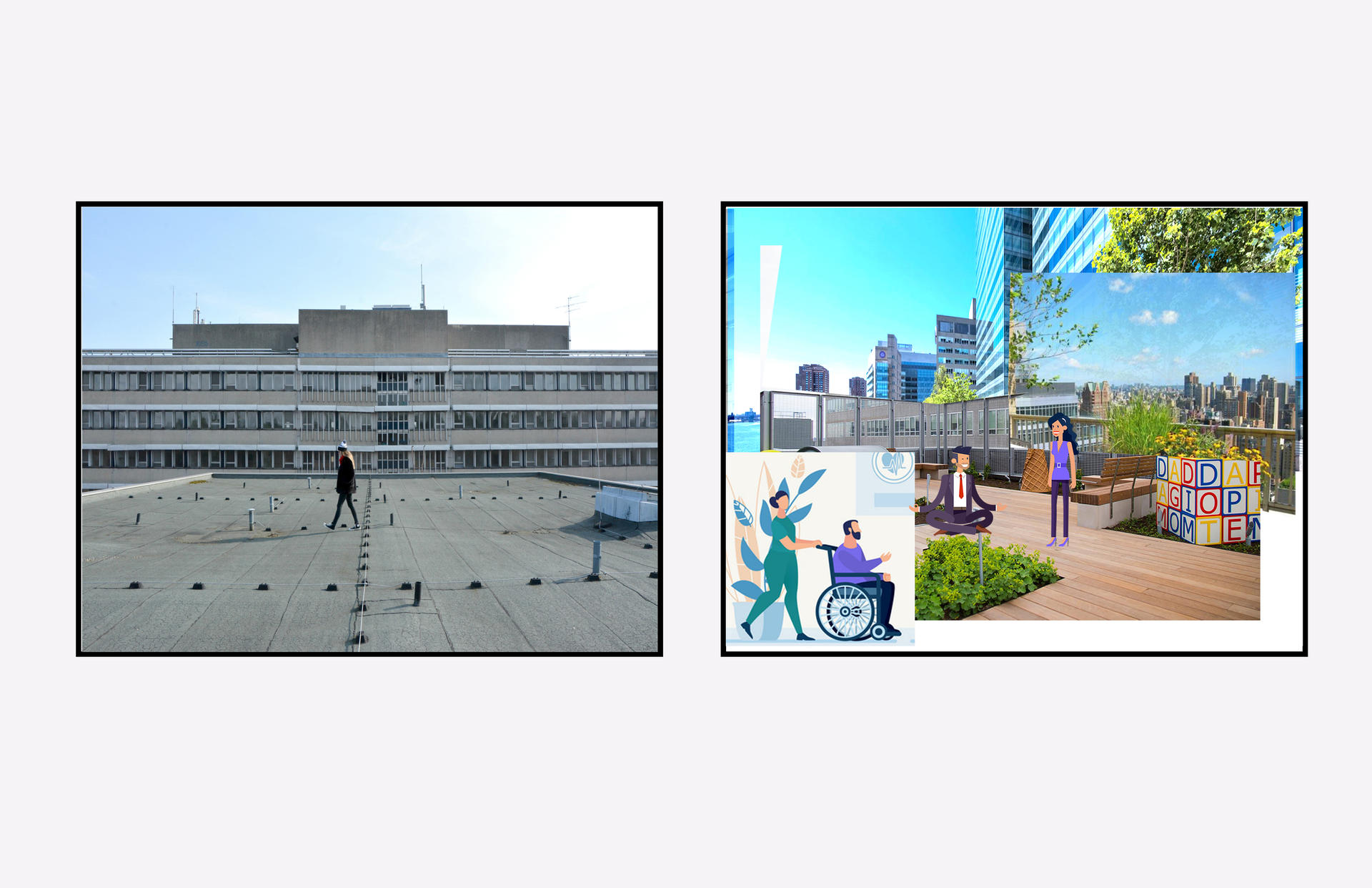 Image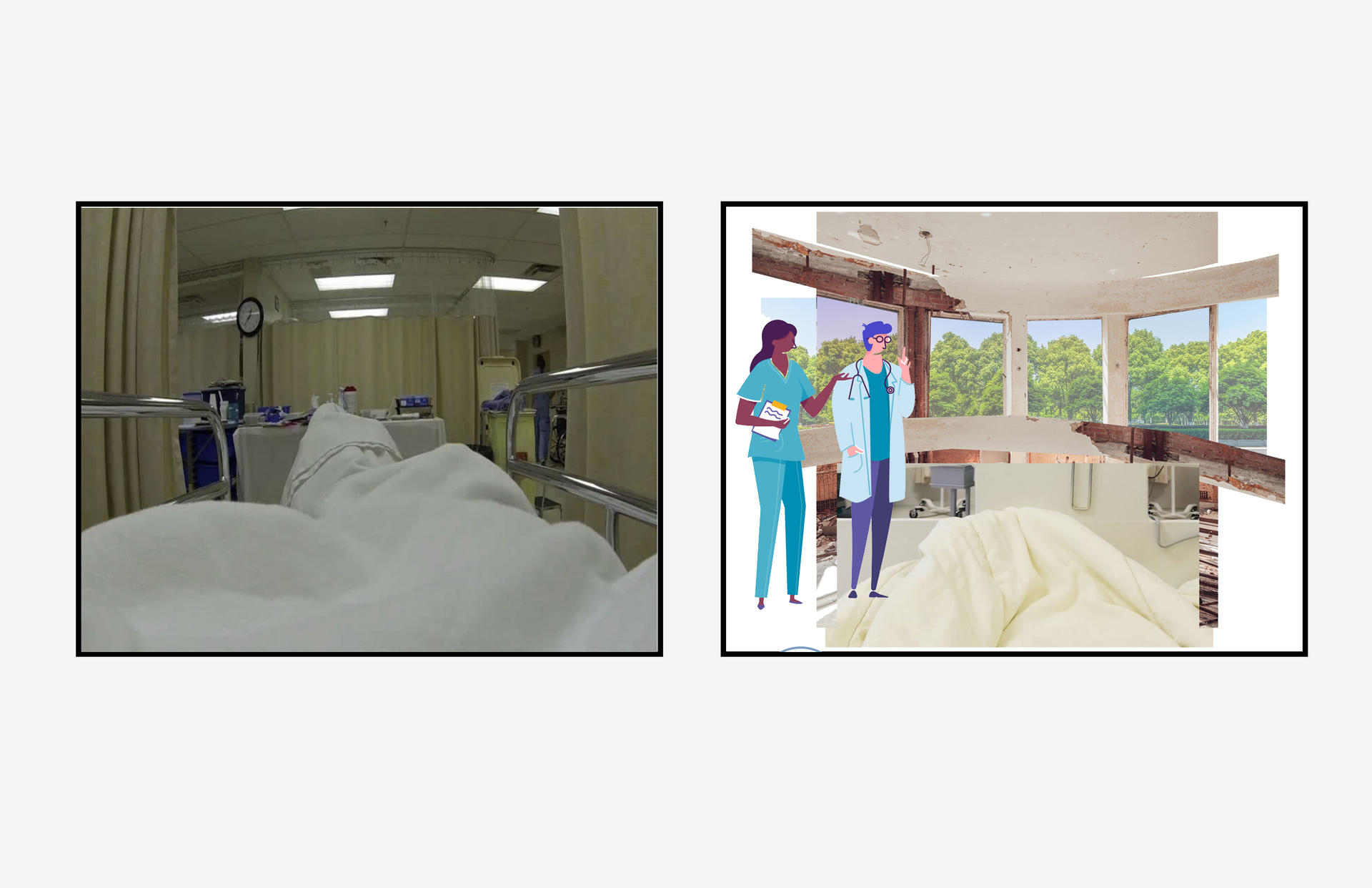 .
How can architecture play a superior role in healing ?
How do our surroundings- both built and unbuilt contribute to it?
Re-Imagining
Image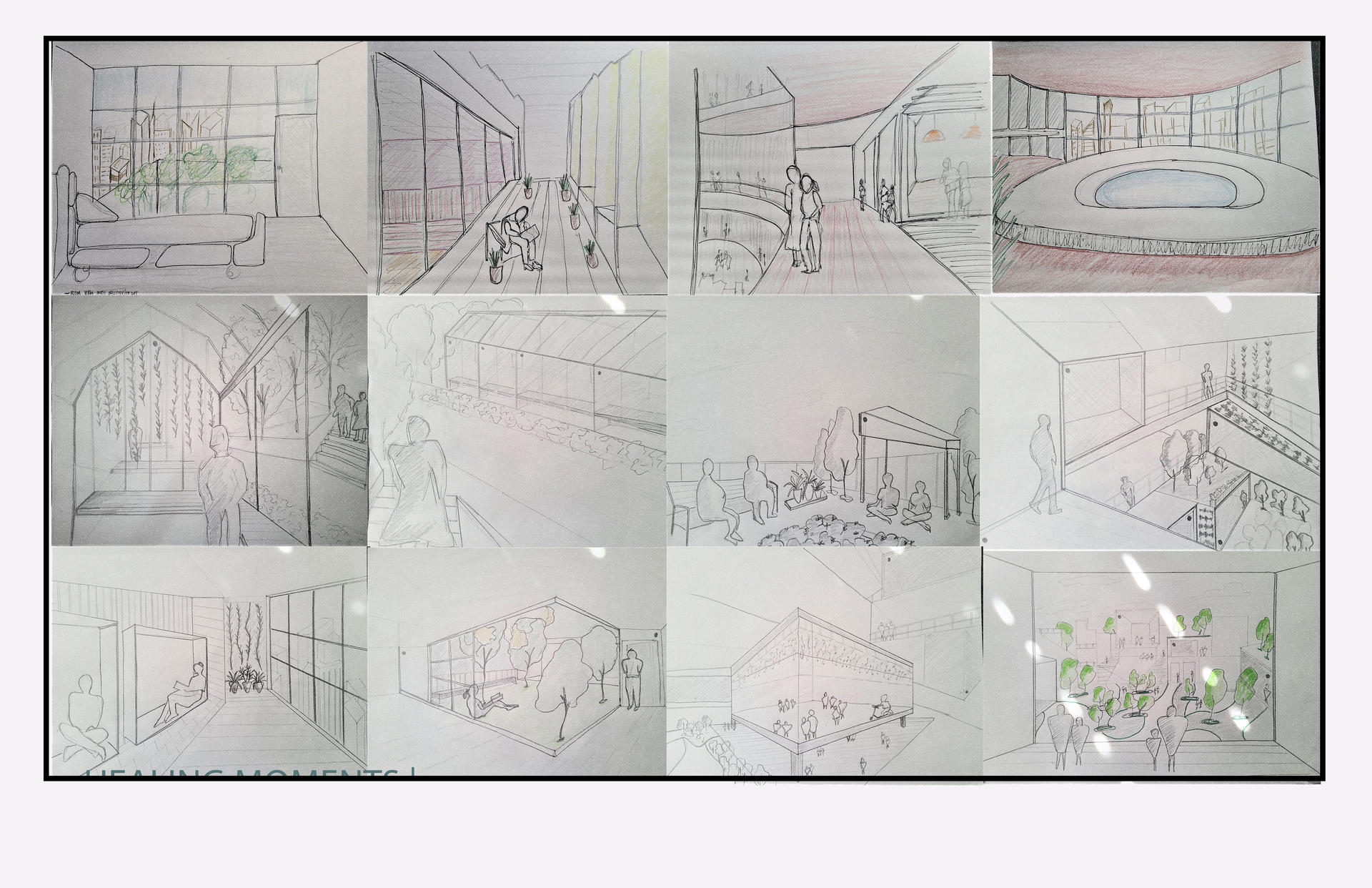 Moments of Healing
Experience | Journey through space
Entry
Image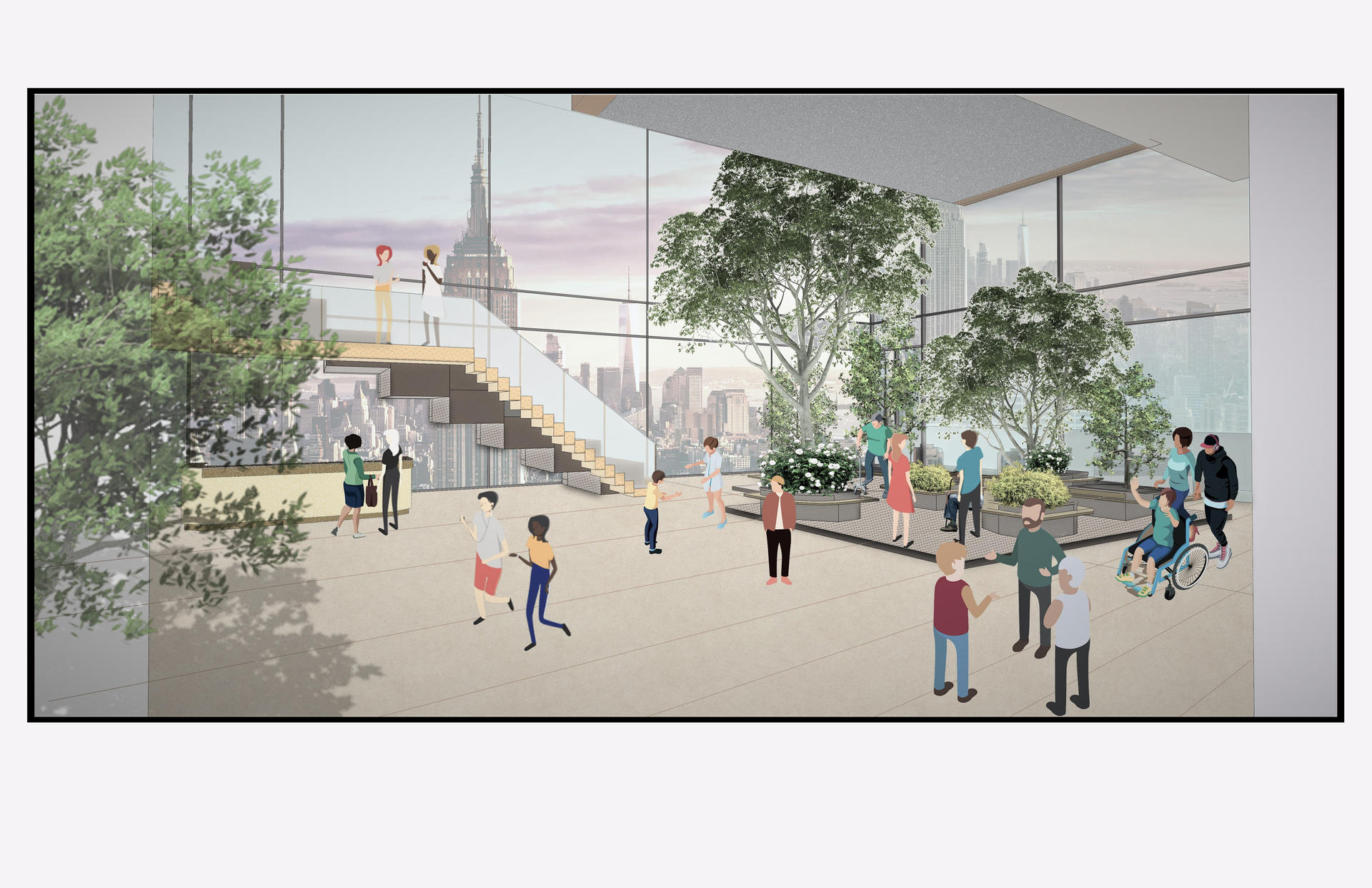 Atrium
Image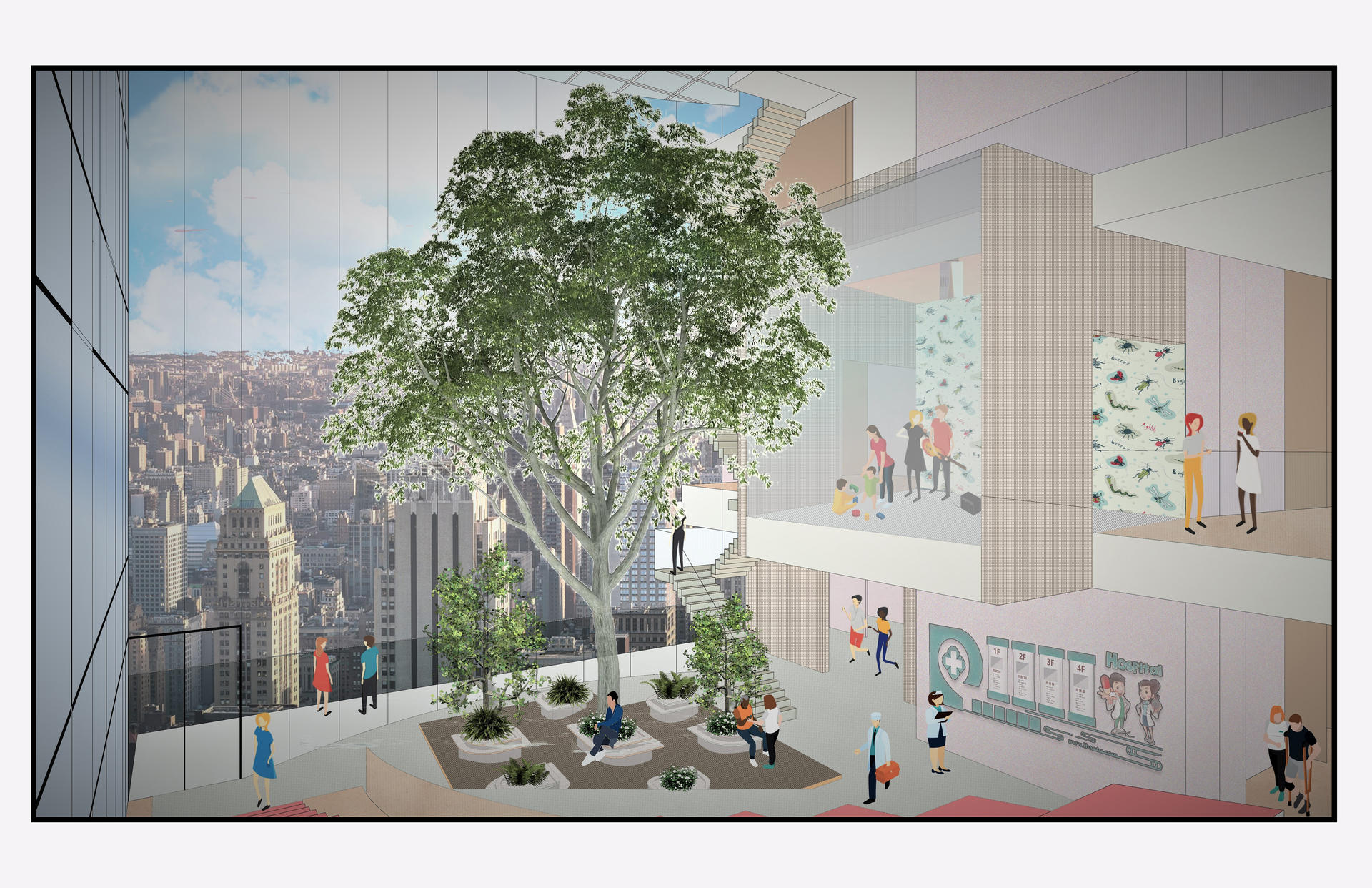 Outdoor
Image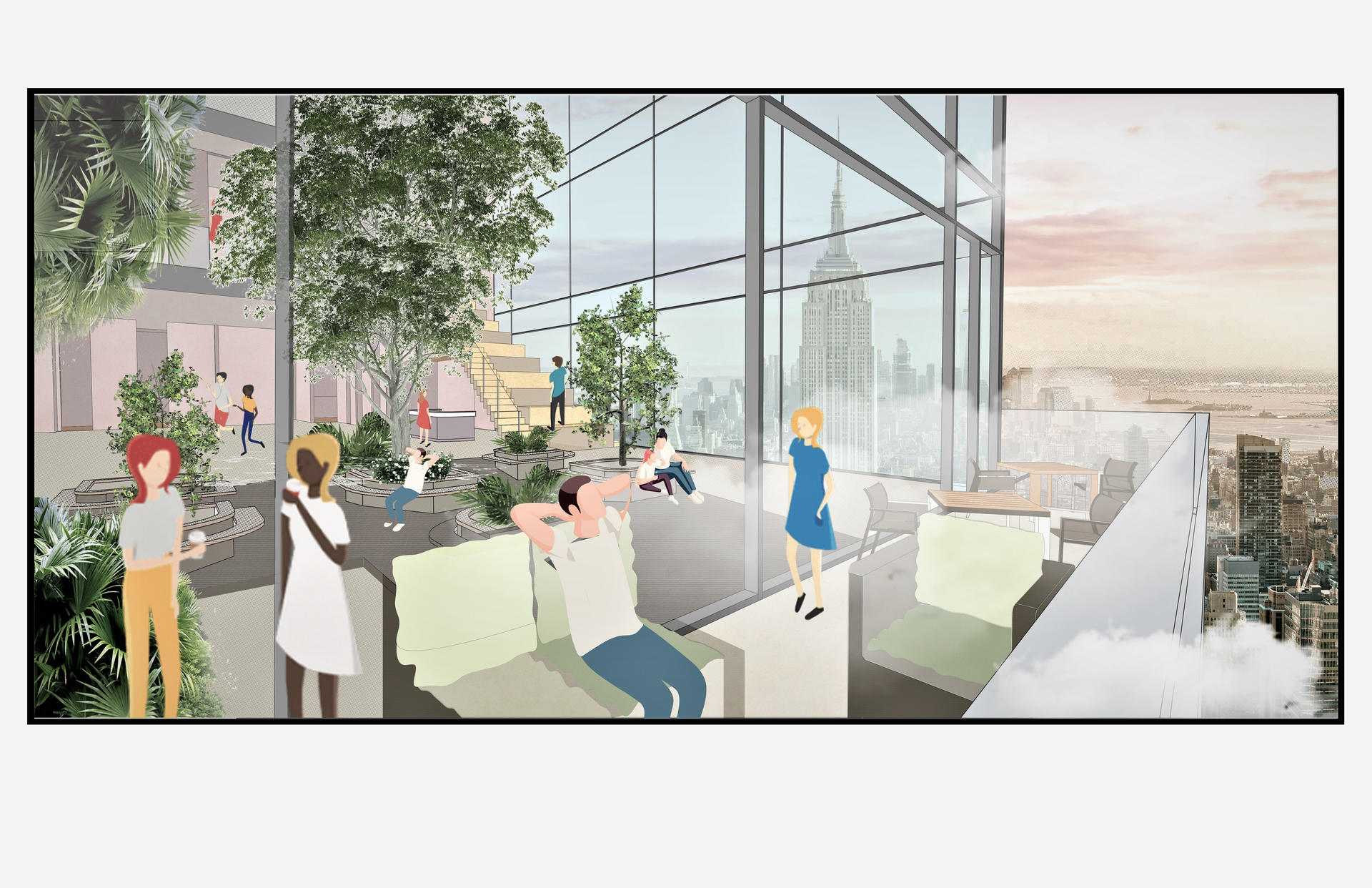 Kids Play Area
Image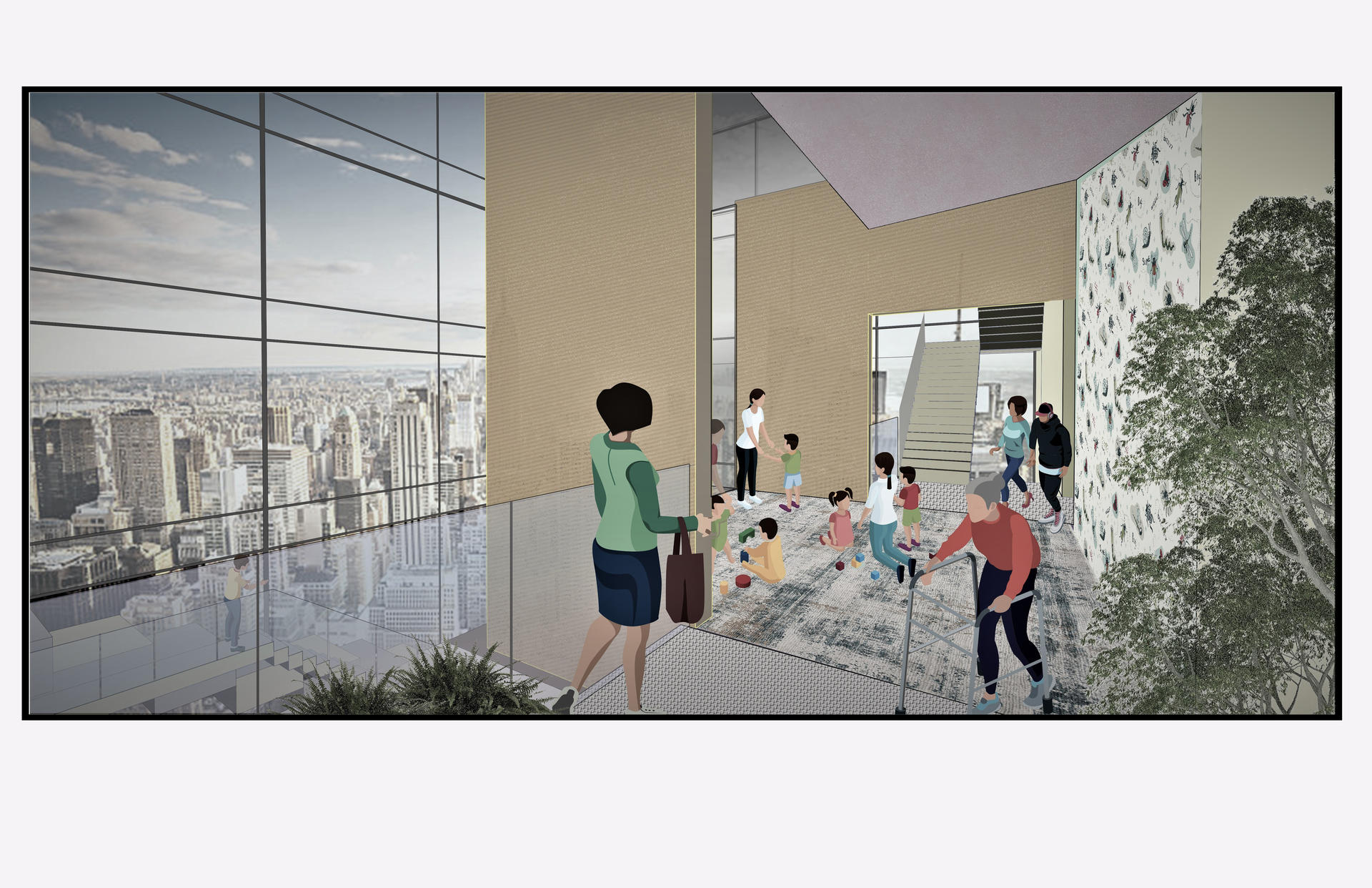 Rehabilitation
Image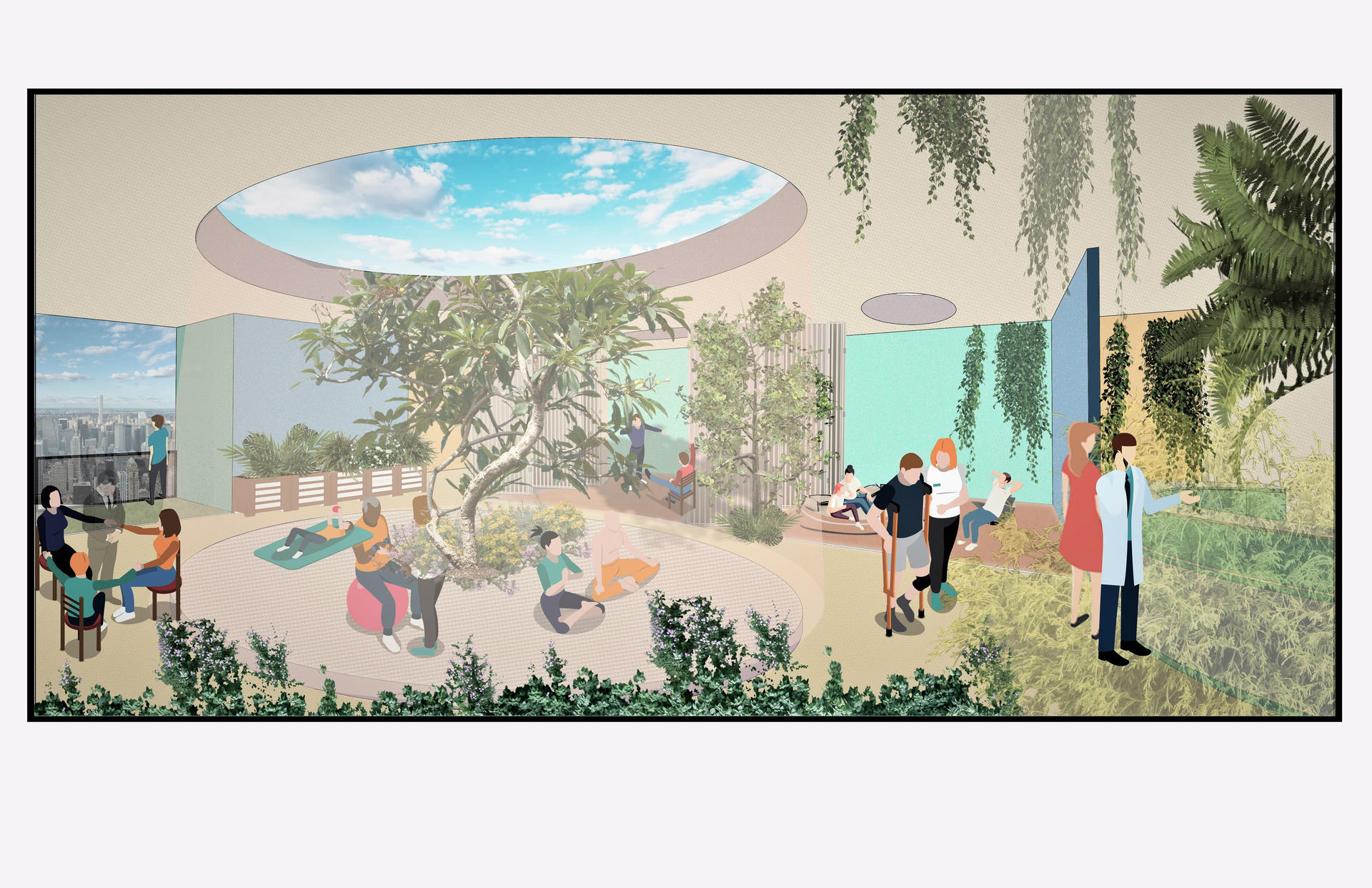 Private Nook
Image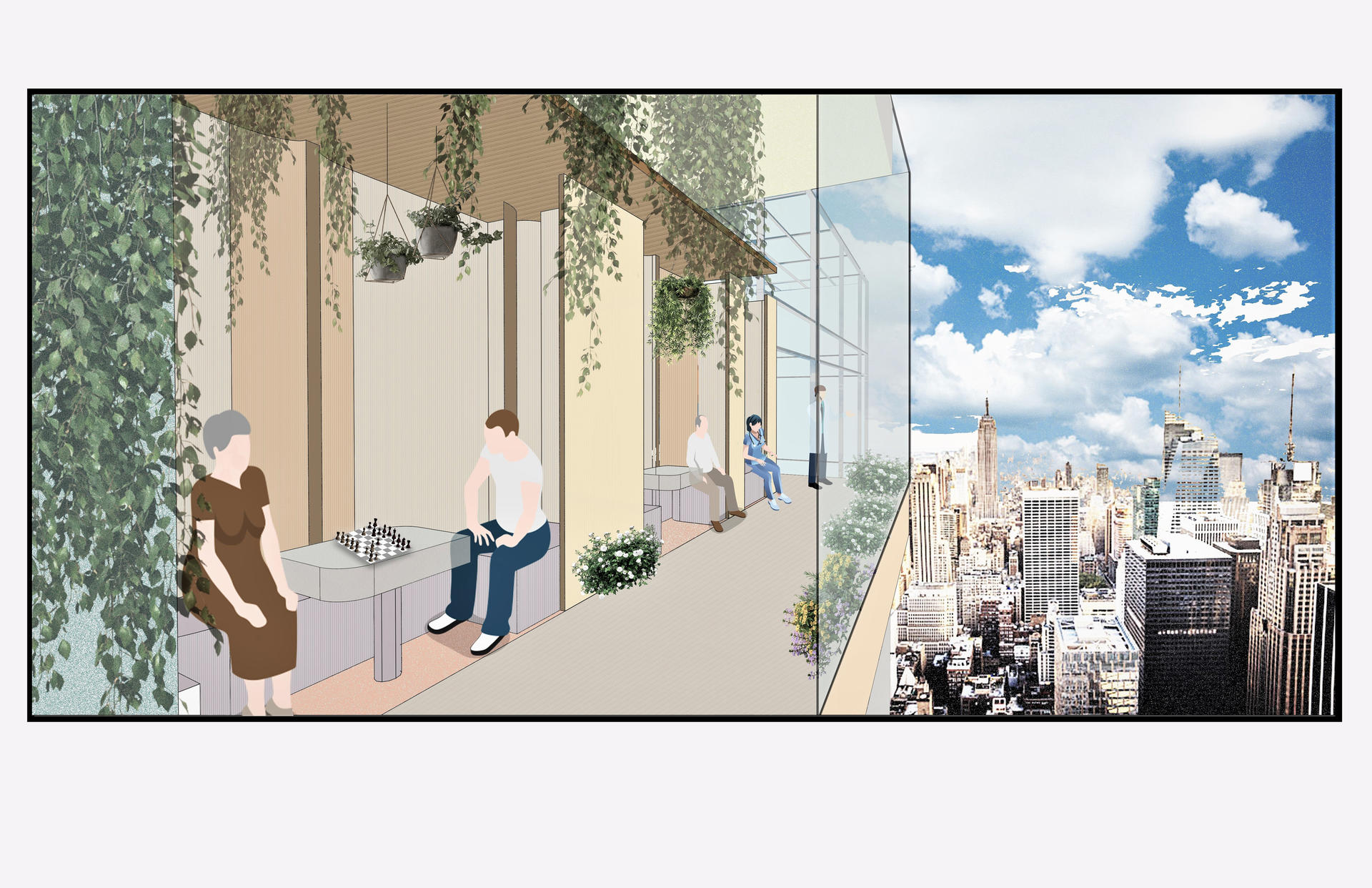 Individual Room
Image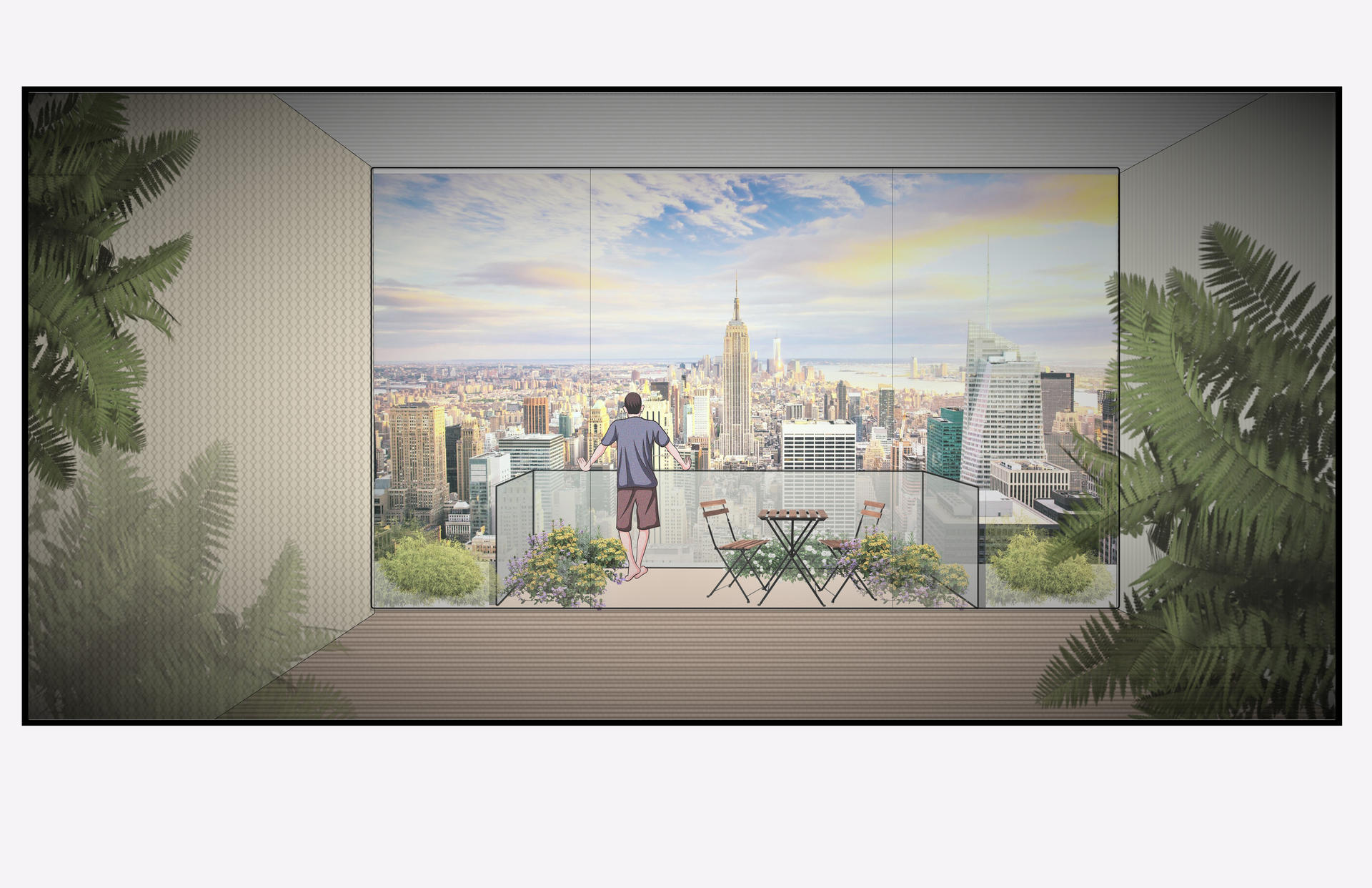 Rooftop Therapy
Image
Terrace Therapy
Image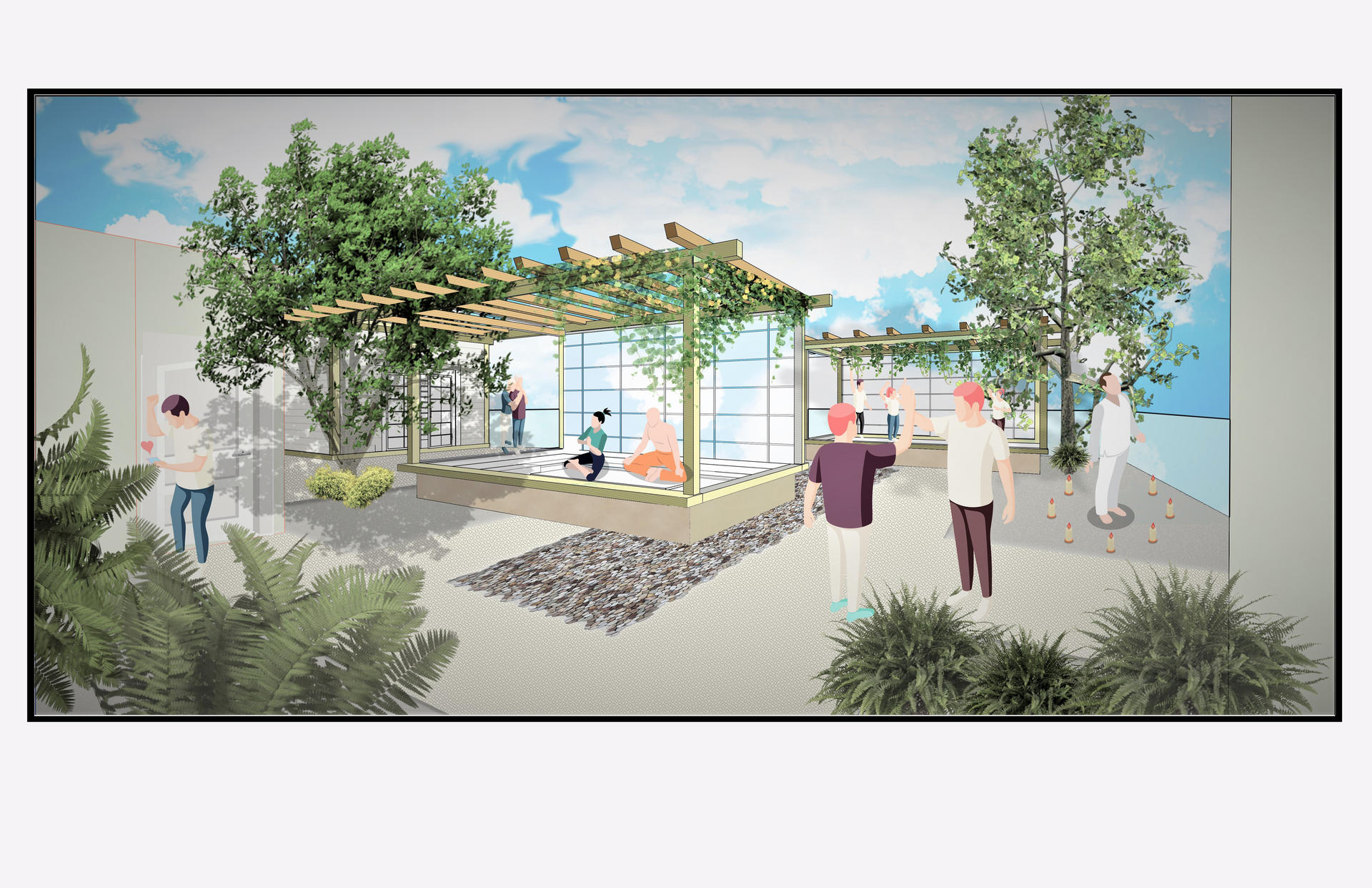 Connection to the Sky!
Image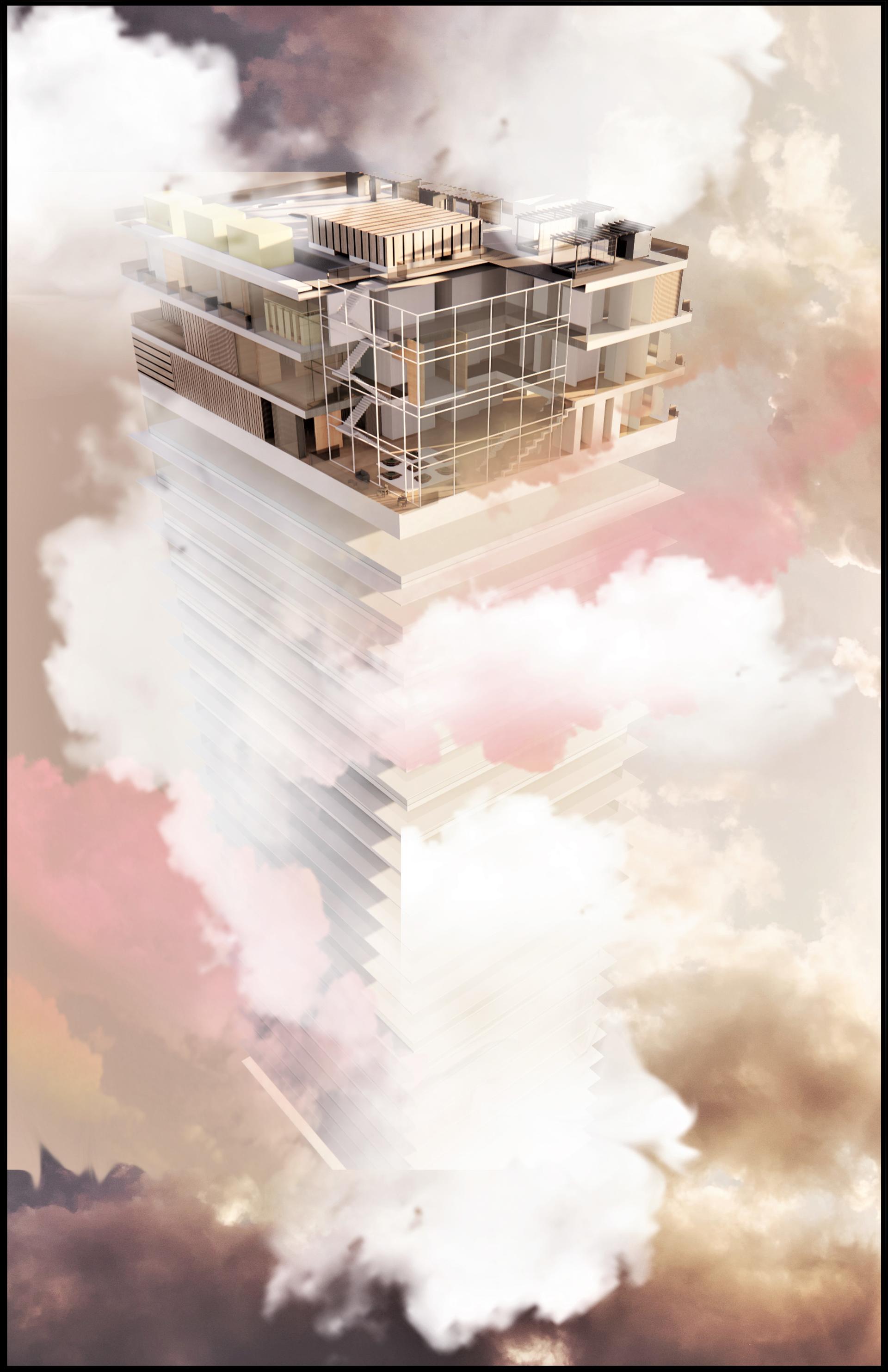 Prototype
Image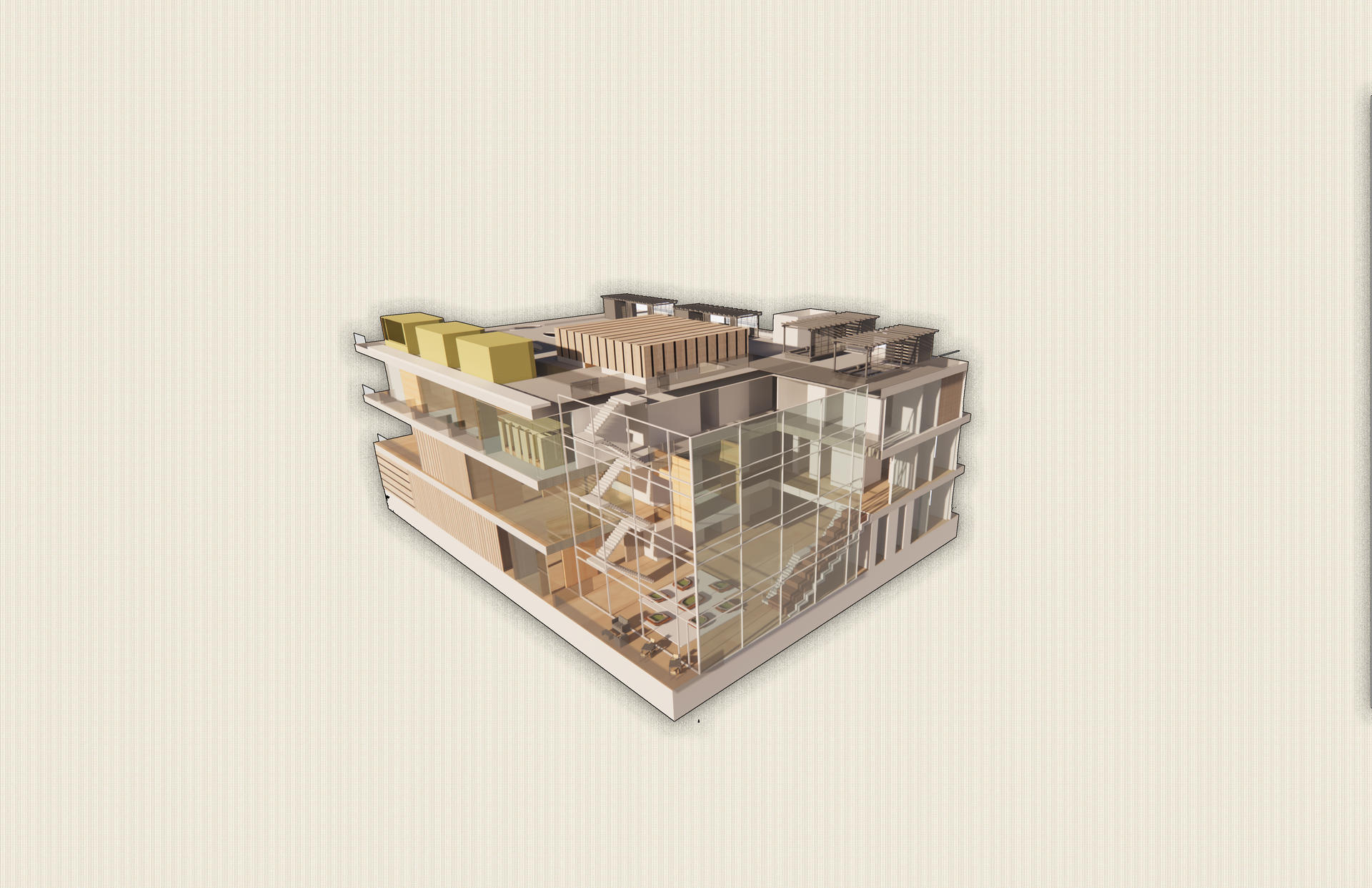 Elevation
Image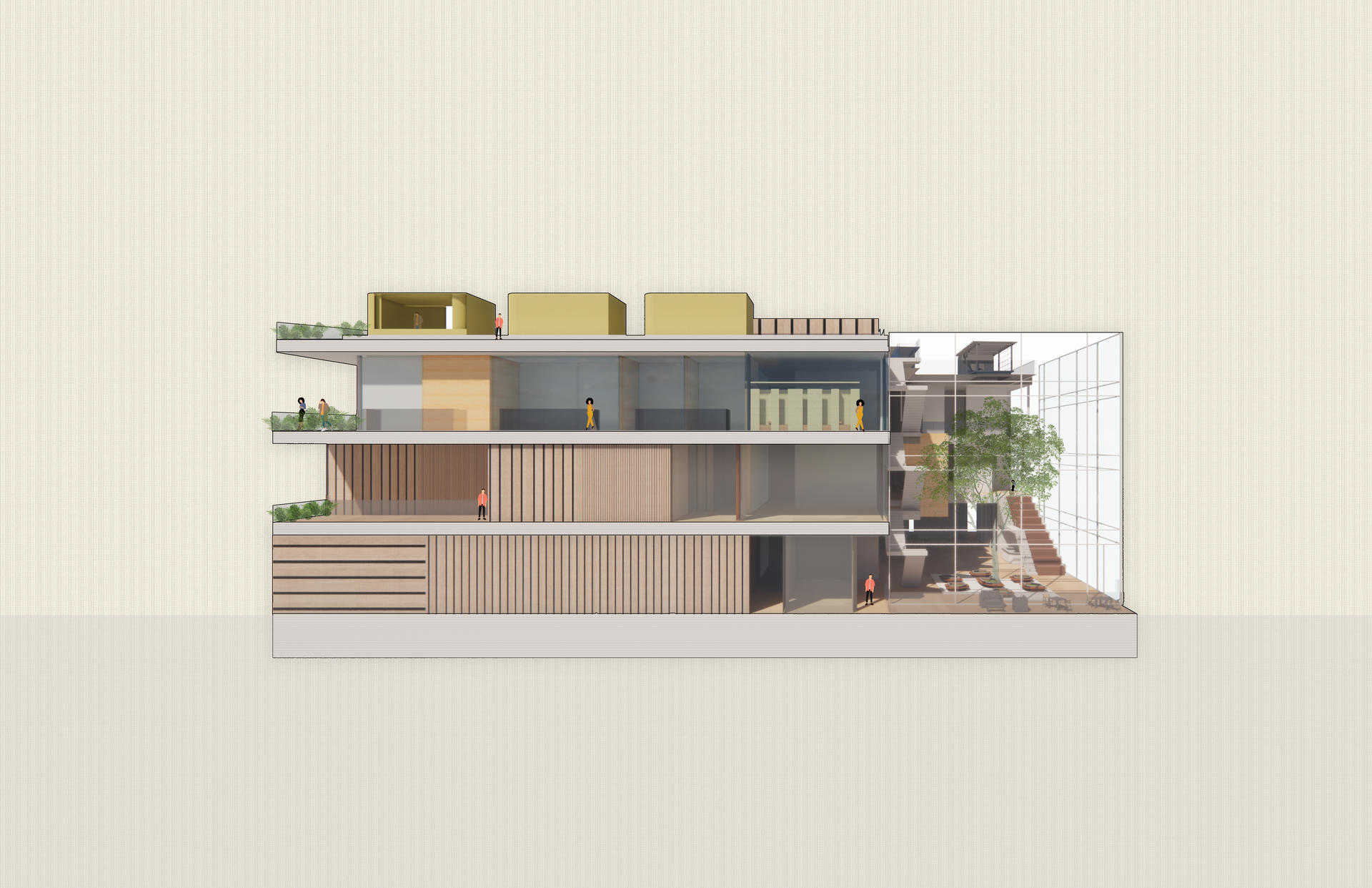 "At the moment most hospital environments say to the patient, in effect;
'How you feel is unimportant. You are not of value. Fit in with us, not us with you'.
With very little effort and money this could be changed to something like;
'Welcome! And don't worry. We are here to reassure you, and your treatment will be good and helpful to you'. 
Why shouldn't the patient look forward to a day at the hospital?"
"Above all what matters is not to lose the joy of living in the fear of dying"
~ Maggie Keswick Jencks
Image