Image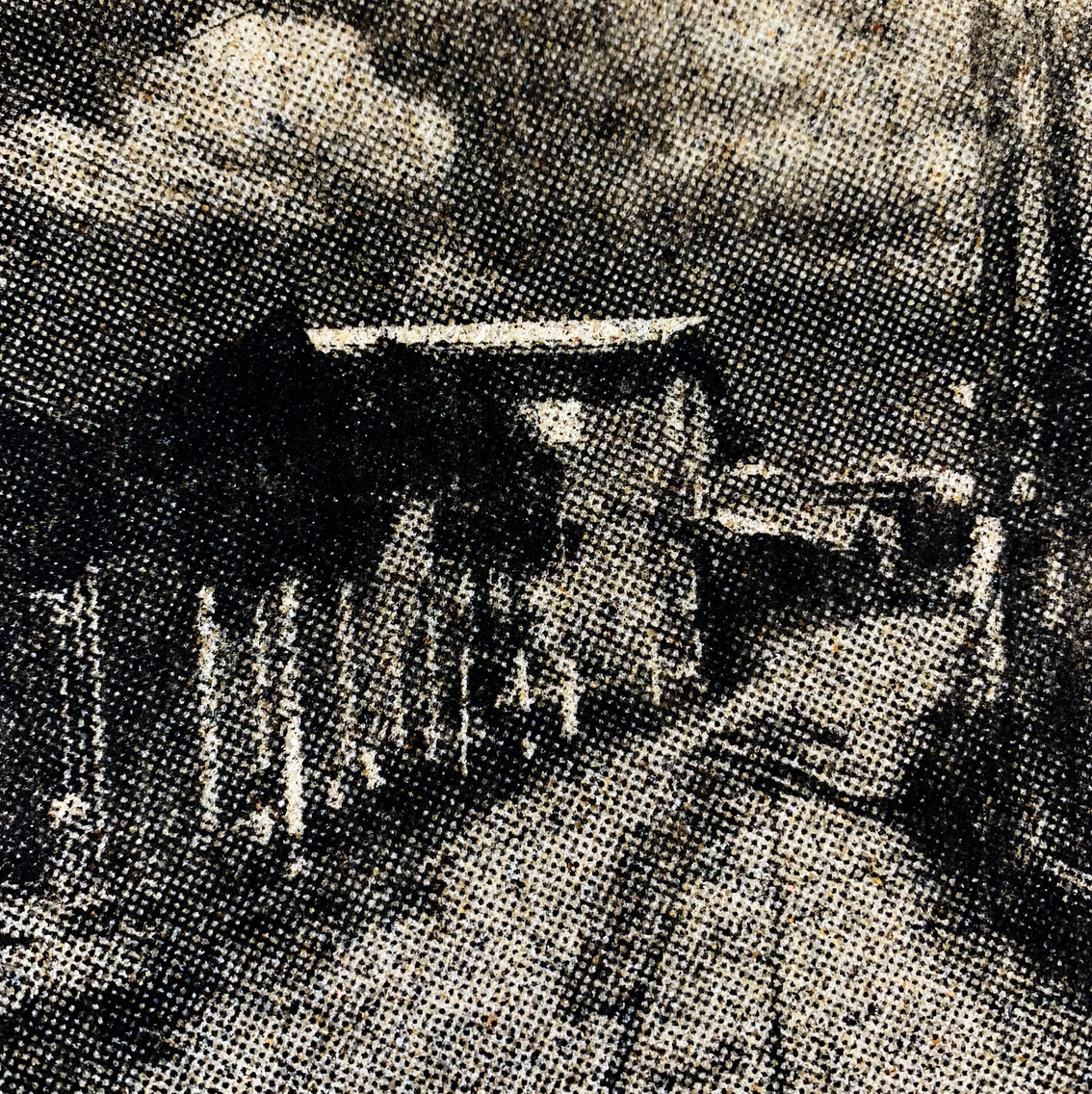 Sand occupies without hesitation. It slips between our toes and invades the most intimate parts of our bodies. Its presence constitutes a margin that delineates the boundaries between the recognized and the recognizable. By shifting, morphing and blurring, sand is able to refuse legibility, disidentifying with the flattened readings of historically othered spaces that have been essentialized by the process of colonization. Blurring is a form of protection, not as an act of removal of thought, feeling and memory, but as a process of becoming hidden or less distinct to others, as a tactic of defense that reclaims what has been consumed and made visible by others. Sand proposes a strategic retaliation, a manifestation of variance, and a possibility to generate a rupture between the recognized and the recognizable.
Recognized: Notable; honored; distinguished.
Recognizable: Identified; Able to be recognized.
Image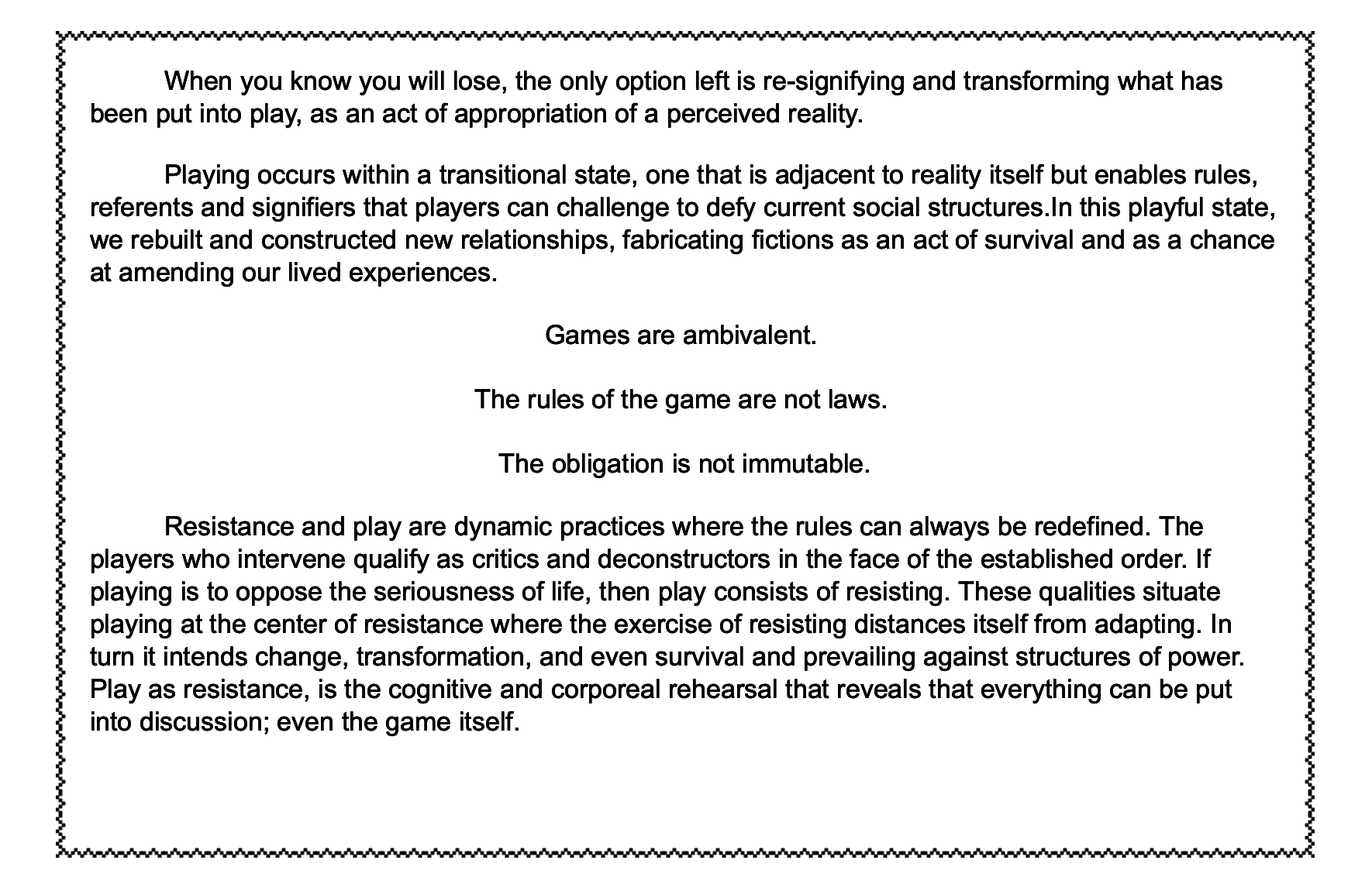 Construyendo a base del derrumbe | Building through collapse
Video
2021
Canción para estrellarse* | Song for Crashing* Peregrina
Arduino powered piano, quarters from the 2009 District of Columbia and U.S. Territories Quarter Program
11" x 7.5" x 3"
2020
How to Play Hopscotch: A Step by Step Guide
Artist Book
7.5" x 5.25" x 1
2021