Image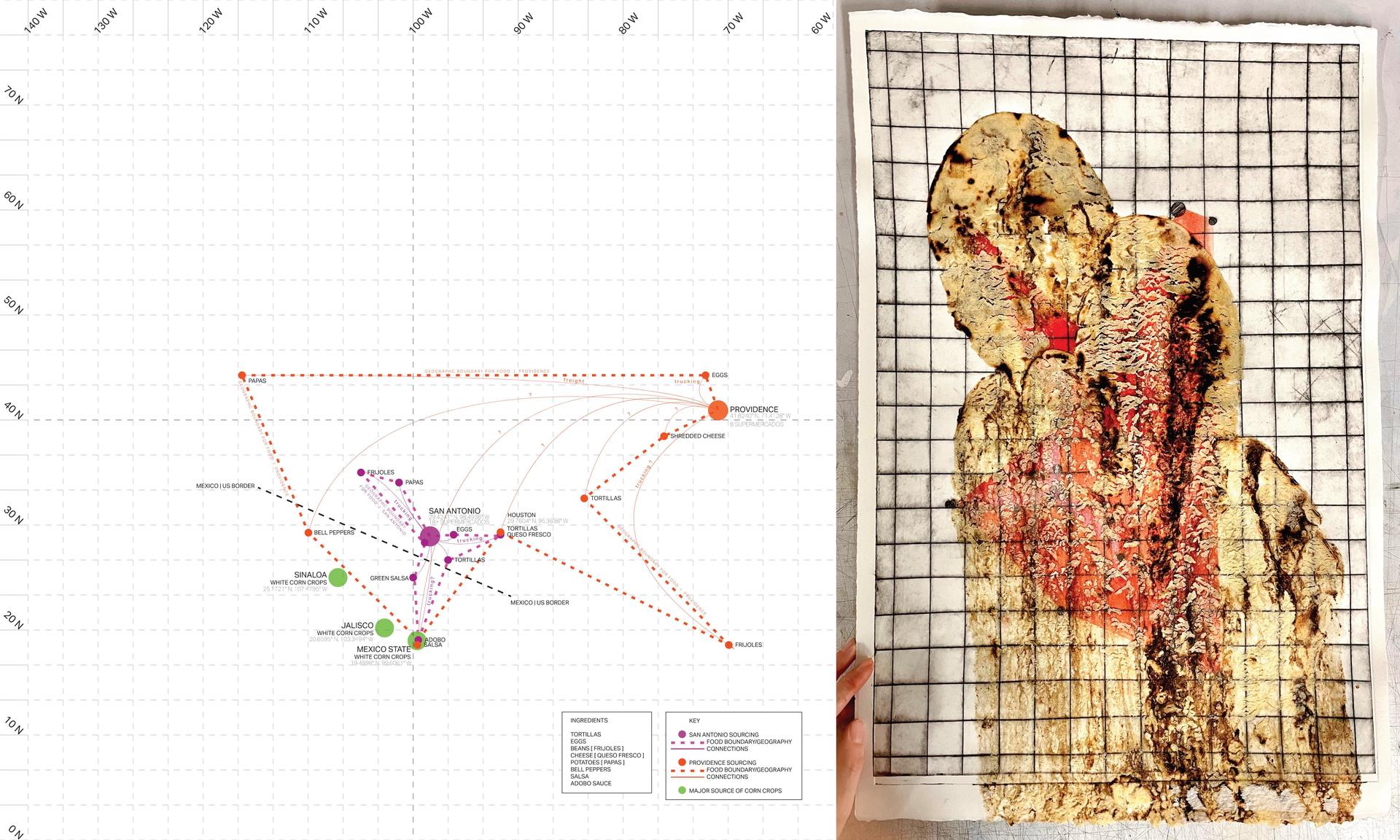 Recipes for Relationships
A Blueprint is a set of instructions that represent how something is supposed to look once completed, a set of rigid expectations. A Recipe is also a set of instructions, but for relationships and processes between ingredients. Recipes allow for opportunities of adjustment, endlessly refining our preferences with what we have available, what we were taught, or adding new steps entirely. We approach human relationships in the same way; not through a blueprint that assumes the same instructions and expectations, but through an ever changing, continual process of re-engaging in the kitchen to make a meal for the first time and yet the hundredth time. My work and thesis look at how sharing food and food practices with others as a way to perform acts of care builds and maintains human relationships.
Image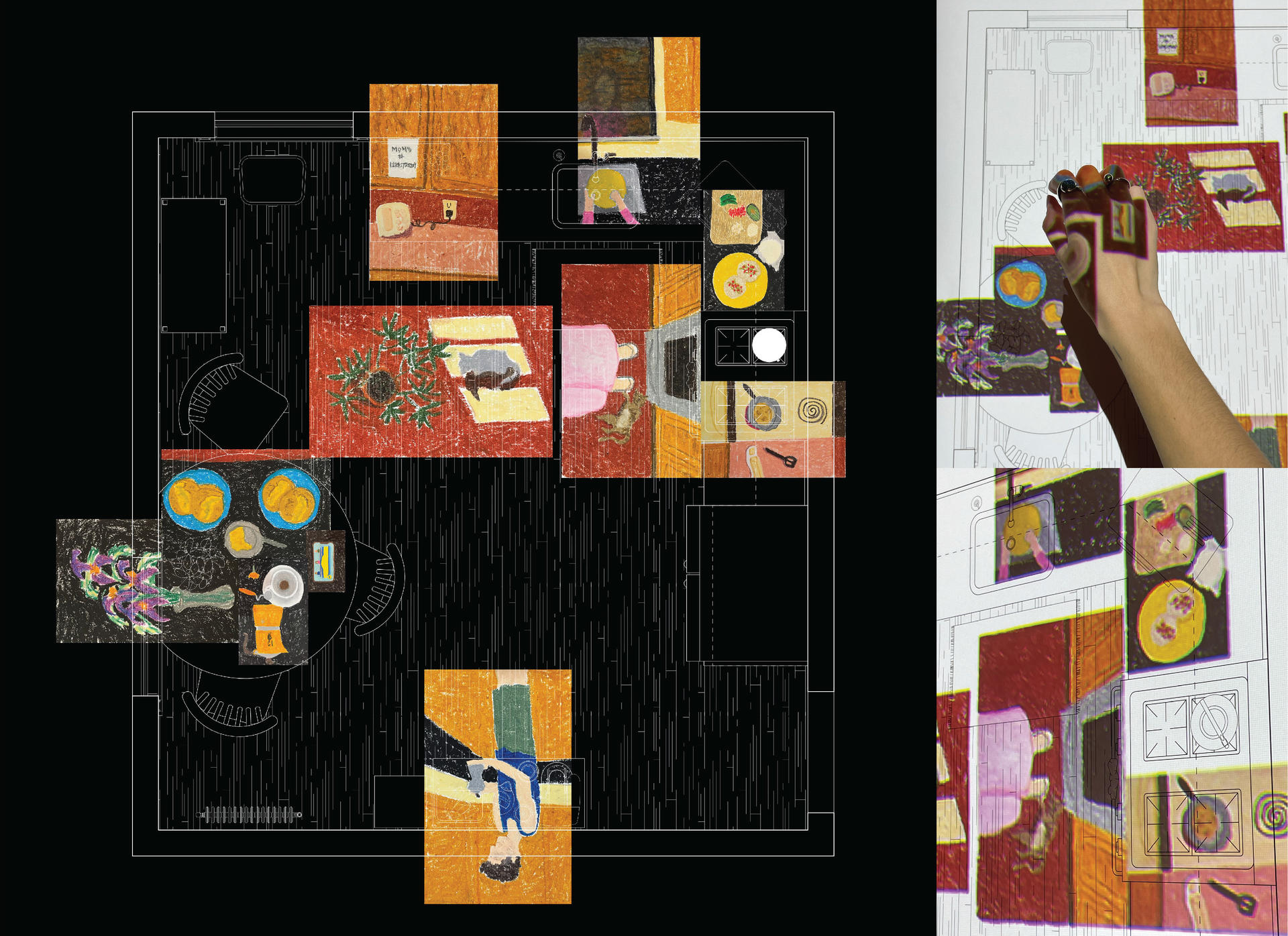 Mapping Memories
Digital Projection on Paper, Oil Pastel
36" x 36"
2022
Vignettes of memories from my home in San Antonio mapped onto a floorplan of my kitchen in Providence, showing my mental navigation in between my current physical space and my lived experiences.
Image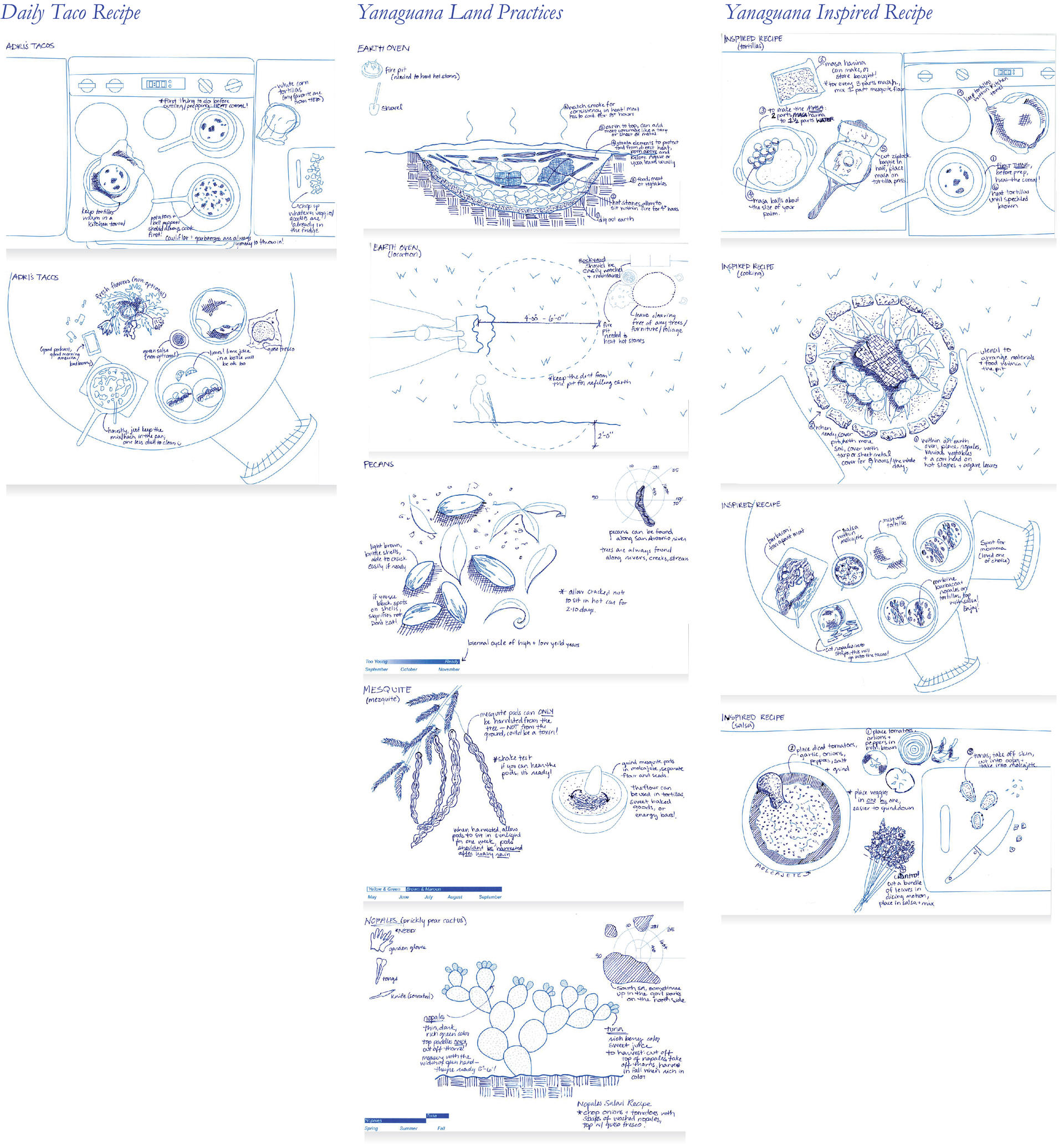 Yanaguana (San Antonio) Land Acknowledgement
Ink on Paper
8" x 5" 
2022
Recipe cards describing my food practices, the food practices of Yanaguana, and the ways to incorporate them into my own recipes.
Image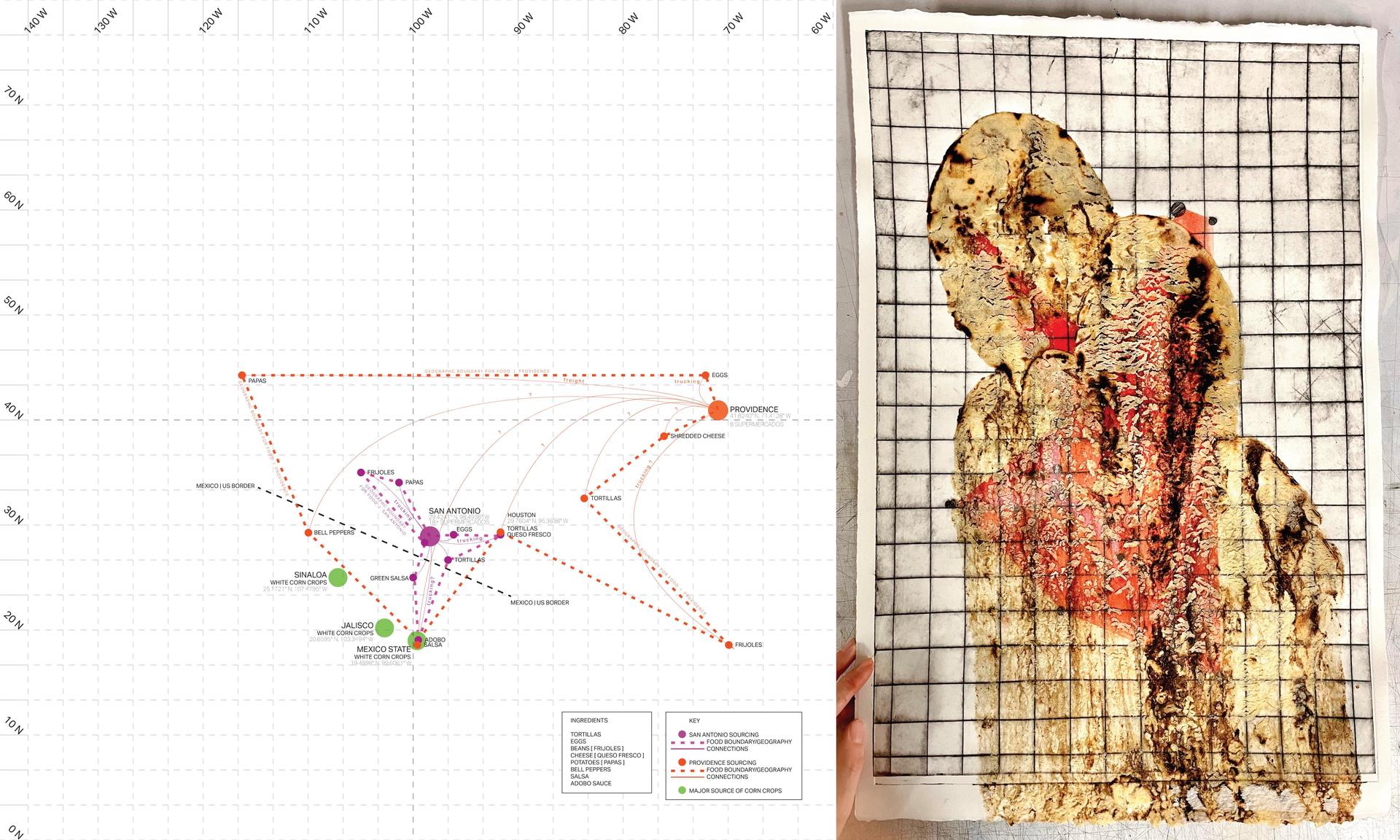 Mapping Ingredients for Tacos
Map; Digital Media. Print; BFK Reeves, Etching Ink, Tortillas
24" x 24" , 15" x 30"
2022
Examining the geographies of ingredients I cook in my daily tacos. Looking at the discrepancy between the small, local geography of ingredients regionally from San Antonio to Texas & Mexico, versus Providence to the whole US & Mexico.
Image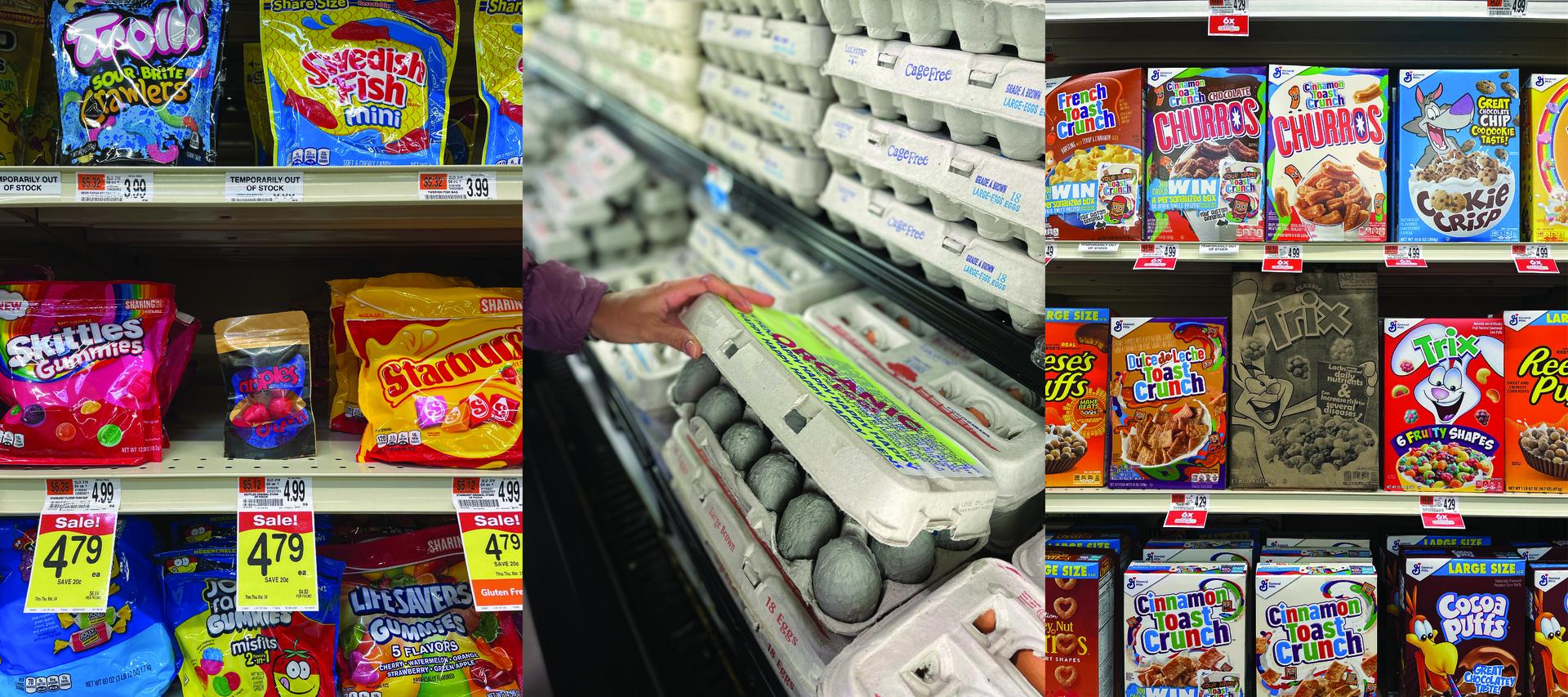 What's In My Grocery Bag?
Hand Sculpted Clay Cereal & Apples, Screen Printed Packaging, Cement Eggs
Varies
2022
In collaboration with Maria Claudia Chu. Ironic sculptures highlighting the impacts labels and packaging have on the way we purchase and consume food
Image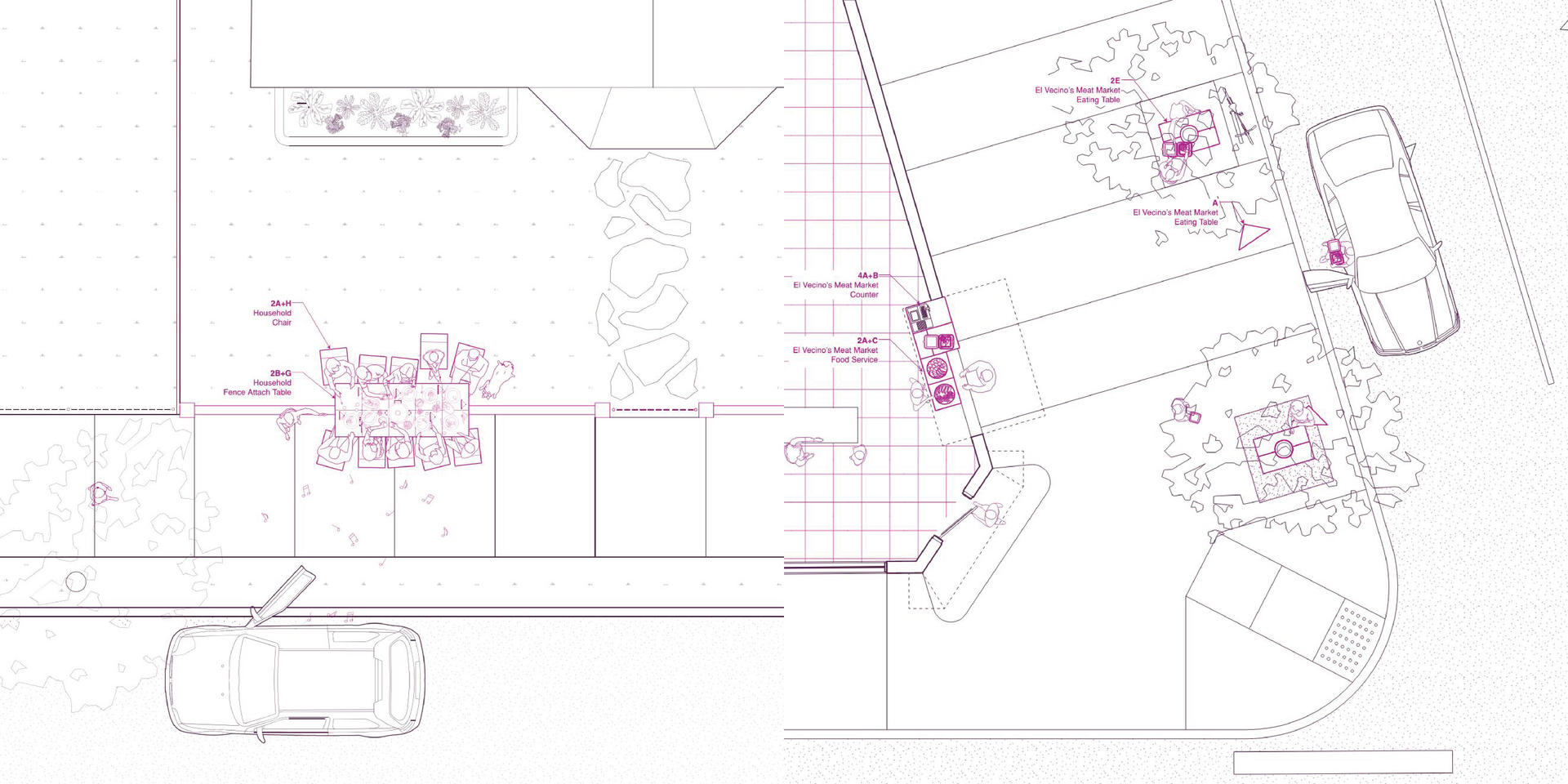 Las Boquitas, Fence and Bodega "Hack"
Digital Media
11" x 11" each
2022
In collaboration with Maria Claudia Chu. Exploring the ways urban street furniture (Las Boquitas) can be used on public street assets to facilitate opportunities to share, eat, sell and play with food.