Image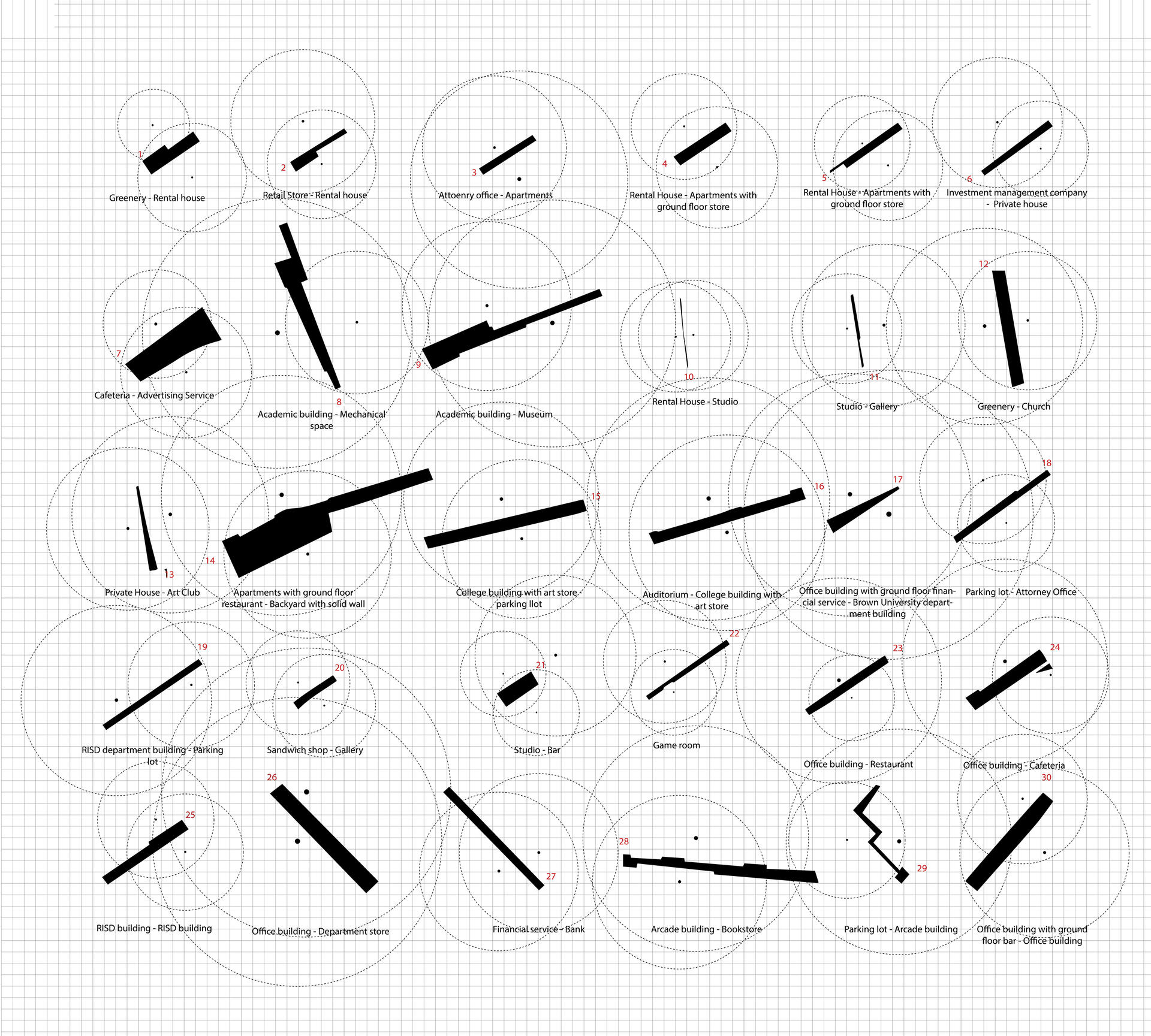 This project focuses on the "leftovers" of our urban space after carving out what was required for buildings and transportation, and reintegrating them into a network that can be the habitat and paths for pollinators and small animals. 
This network overlaps and interacts with our existing urban structures. Integrating it into our life will undermine the hierarchy of space and commodification of land intensified by the existing grid systems of the city, and introduce a different understanding of coexistence with nature.
Image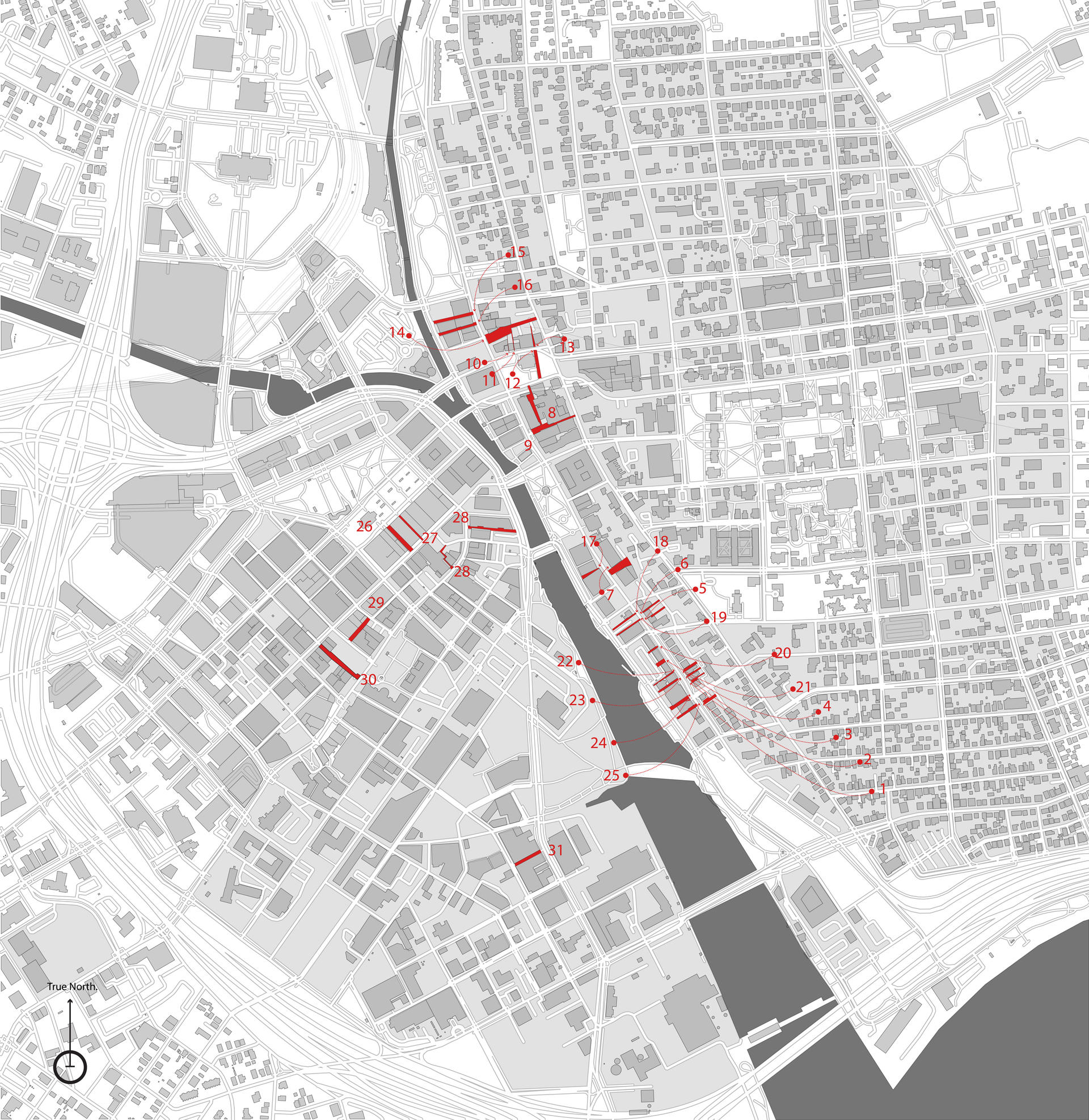 Identifying Site
Digital Diagram of Site
1:2000
2023
In the area near the canal flowing through Providence, 30 sites were identified as the potential space for interventions. These sites consist of accessible or blocked walkways, less traversed driveways, entrances to private parking, and some of them are even too narrow for pedestrian access.
Image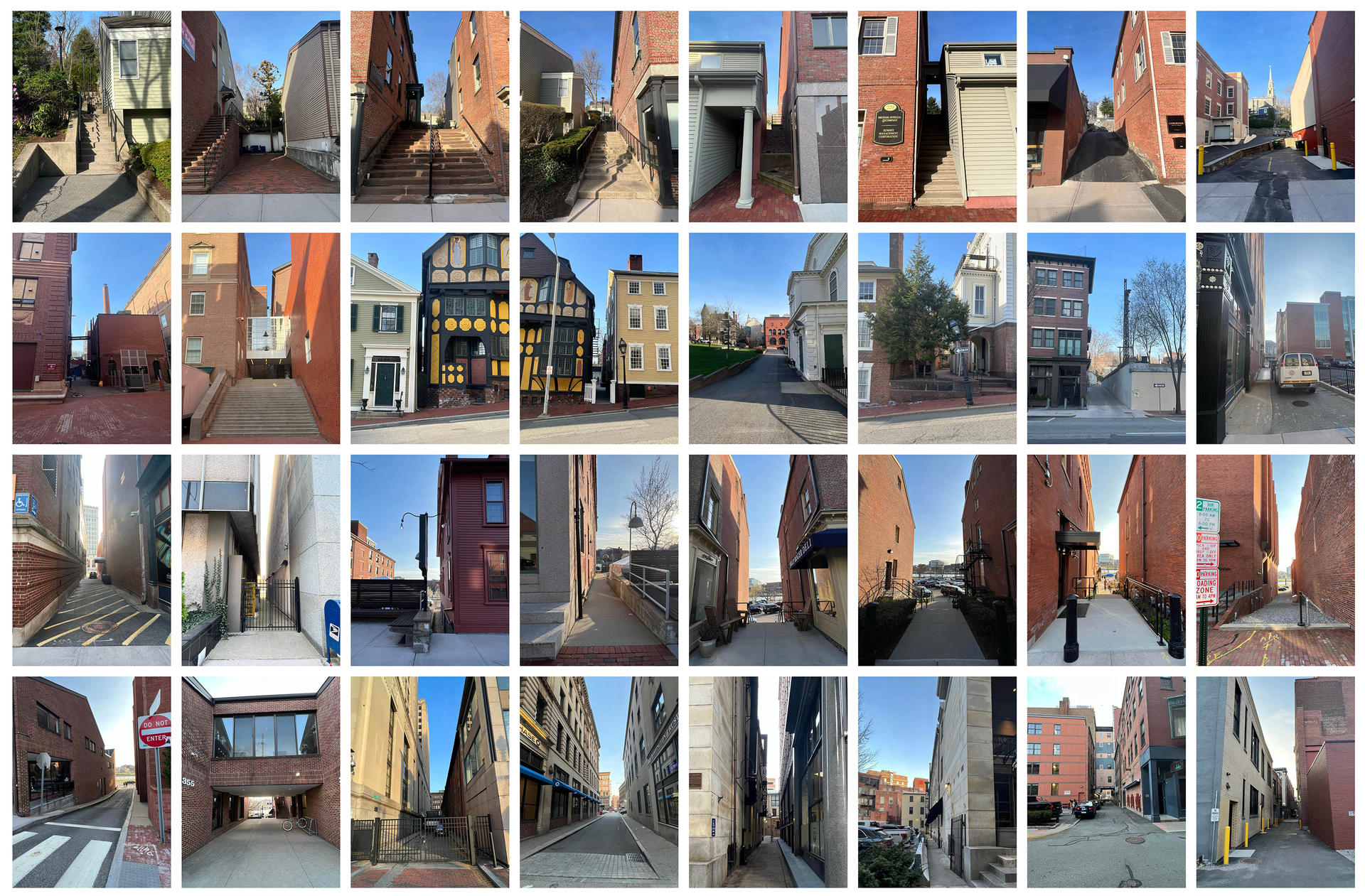 Front View of the Sites
Photography
2023
This image contains the front views of the sites identified in the previous map. Every photo was taken from the location highlighted by the pointer.
Image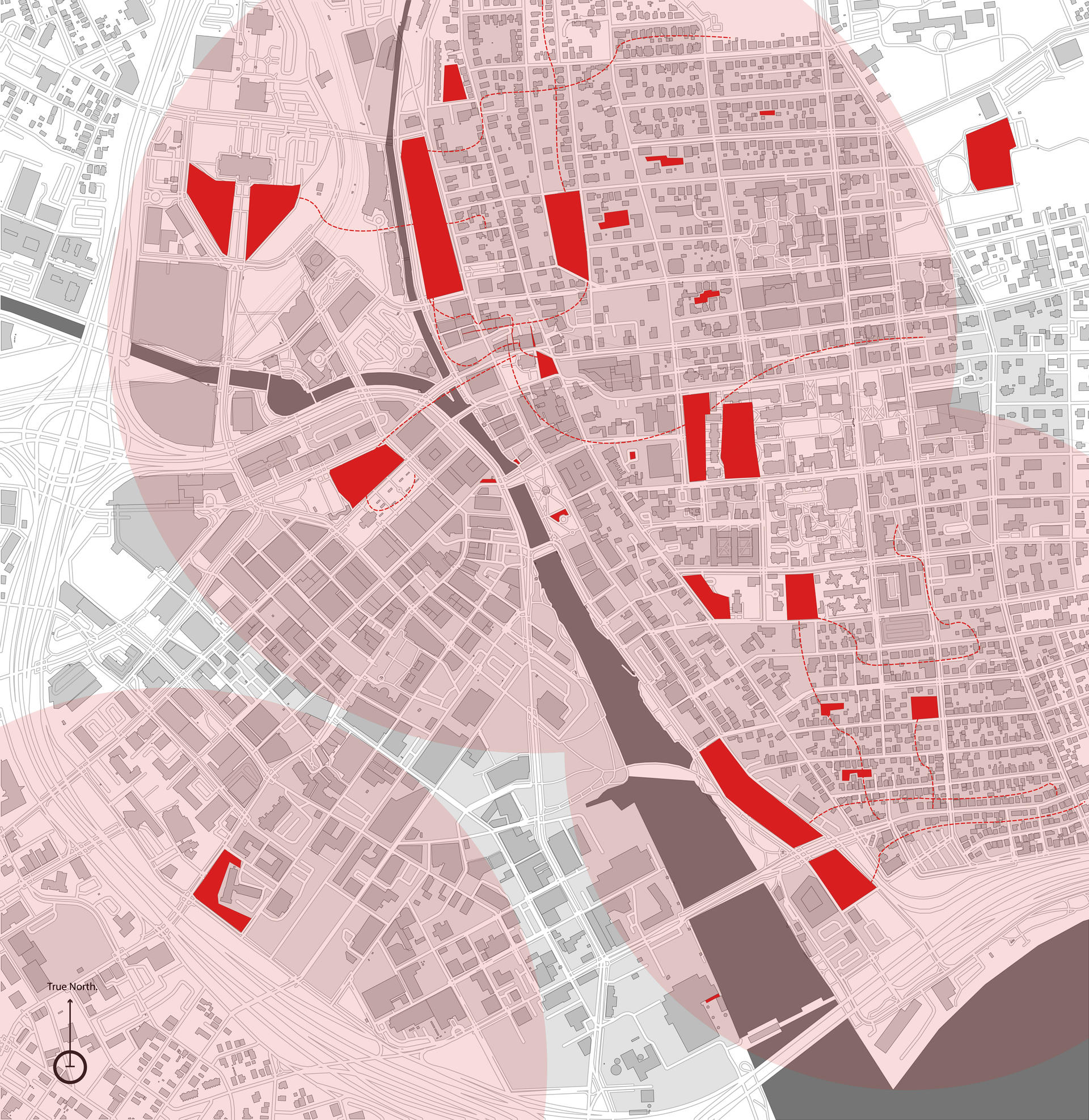 Map of Bees
Digital Diagram
2023
By installing artificial carved-in tree trucks in the sites less accessible for pedestrians, we could provide nesting conditions preferred by certain types of bees. Plants with different flowering seasons should be available within their foraging range. Fallen leaves from annuals will provide them with a hibernating environment in winter.
Image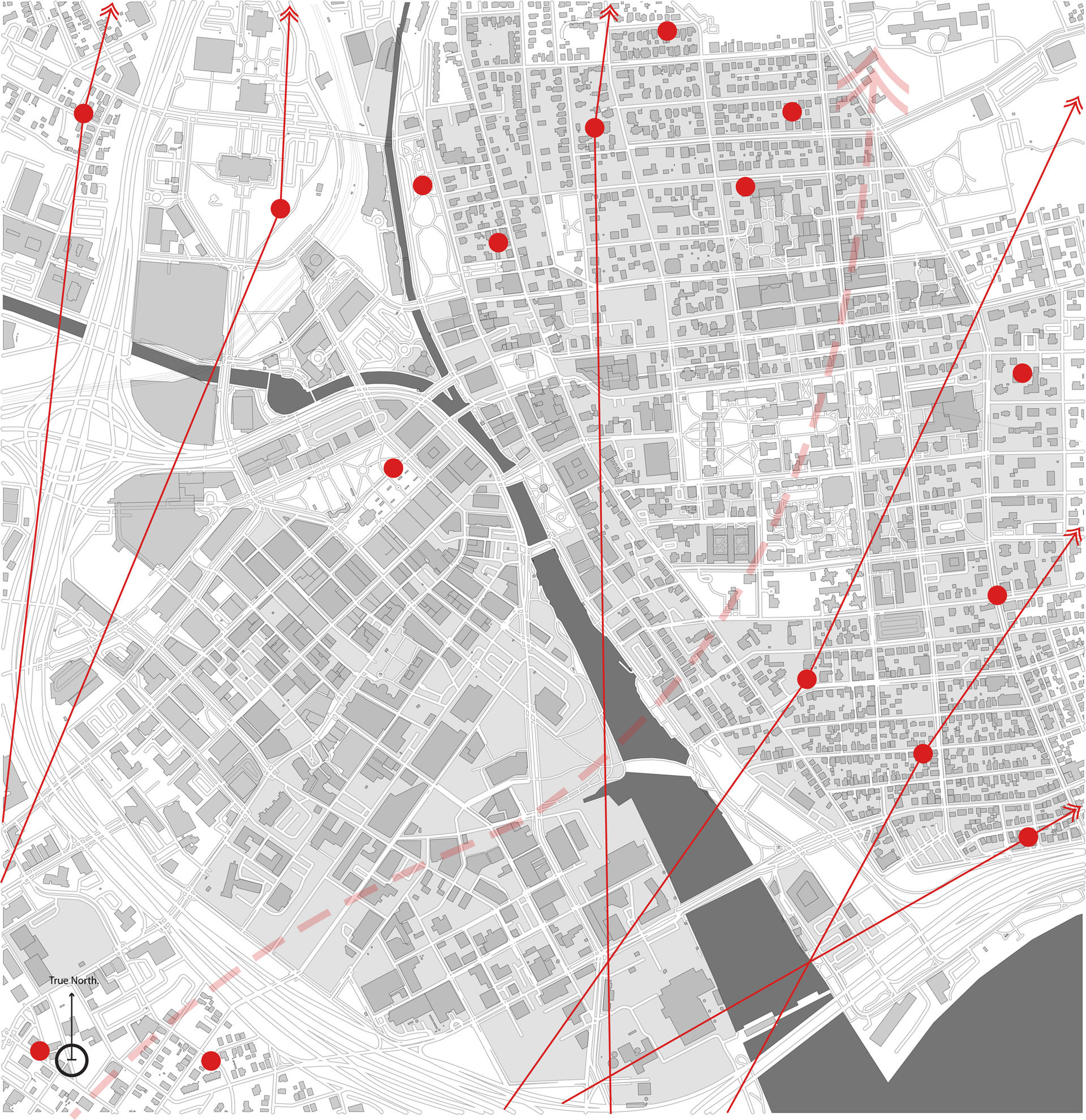 Map of Hummingbird
Digital Diagram
2023
Providence is located in the migration path of ruby-throated hummingbirds, which travel from south to north from March to early May every year. Adding types of plants that flower during these months to rooftop greenery would be beneficial for this process.
Image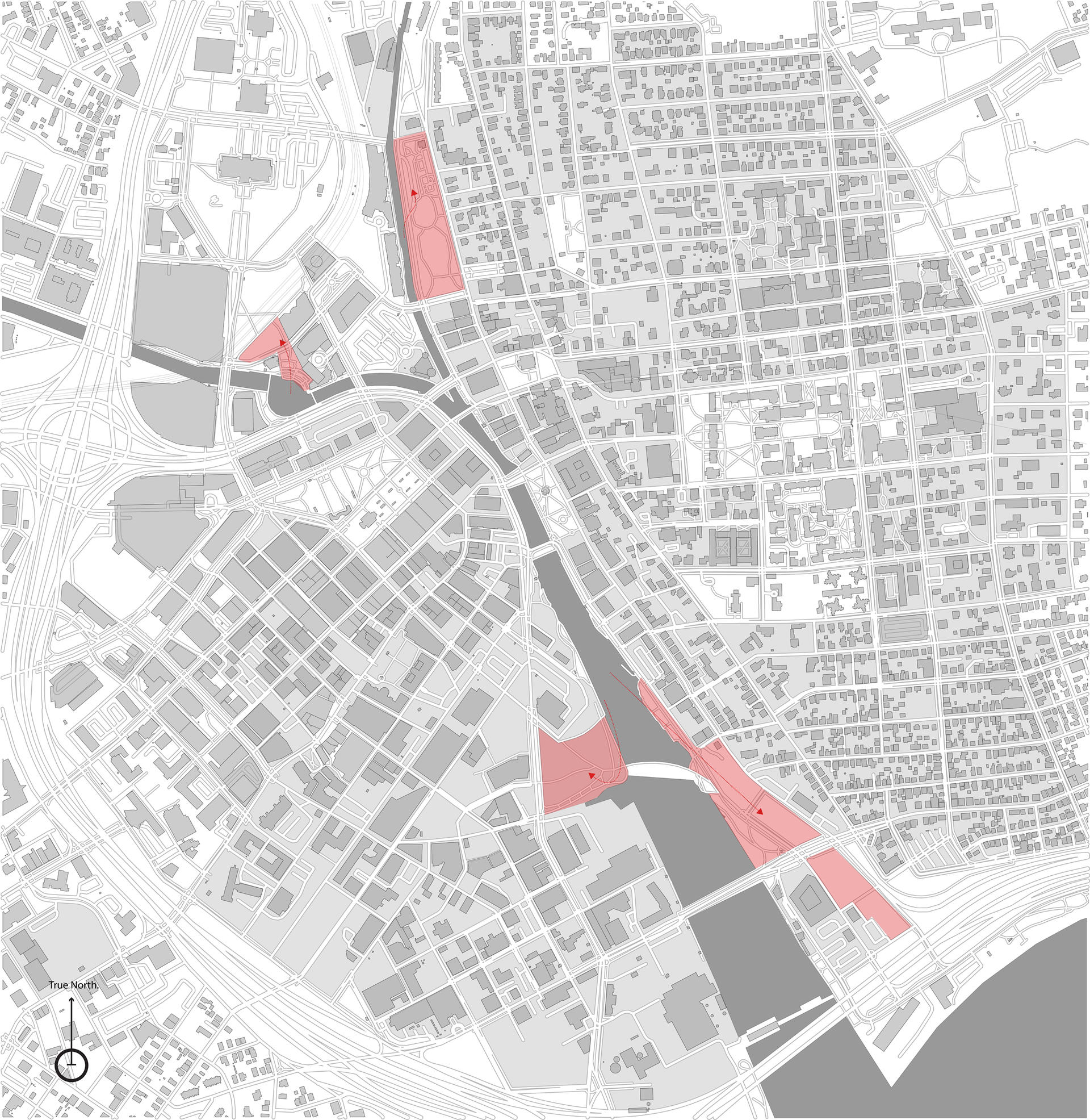 Map of Aquatic Birds
Digital Diagram
2023
Instead of a continuous canal bank that separates the water completely from the land, allowing some sloped areas directly connecting to the water will expand the areas that allow aquatic bird activities, as well as providing the environment for native plant species like American plums required to grow.