Image
Step 10 is an experiment on provoking empathy through abstracted elements within my studio practice. I am proposing for myself to craft an emotional piece without leaning on my identity. The questions I bought into the process of creation are: Can a piece of art still successfully bring out emotions in the viewer without involving the artist, their identity, and their story? How can an artist balance between forcing and allowing vulnerability in the viewers through a piece of work? How much is too much intimacy?
With these questions in mind, I have separated this piece into two parts: the first part is this installation, Step 10, which is abstracted and involves no reference to personal elements; the second part a book printed on vellum with ten pieces of prose that is based on my personal experience, which is highly intimate.  
Image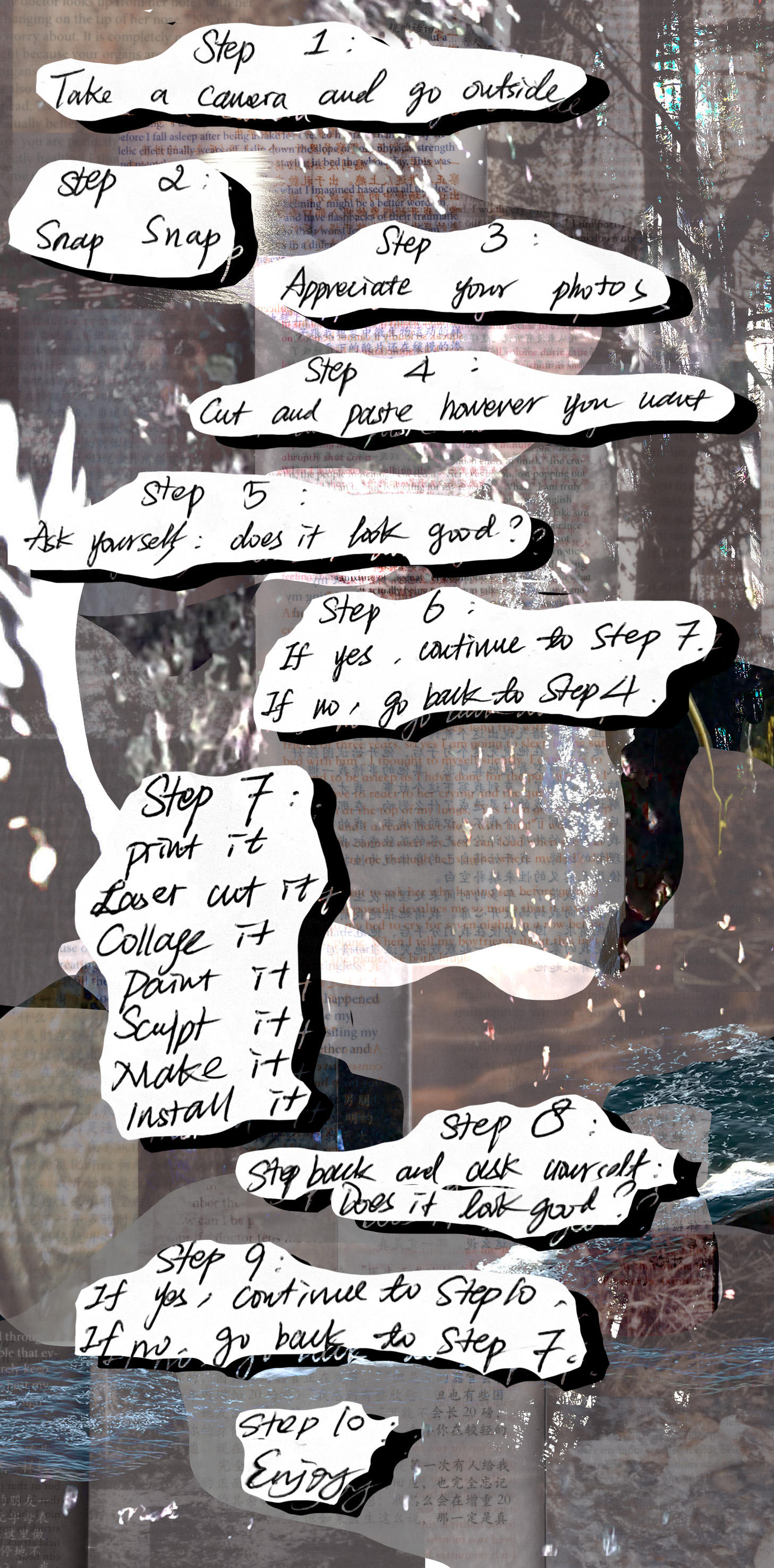 Step 10
Digital Collage
1457 x 2953 px
2023
The project was named Step 10 to further avoid cultural symbols and personal references. Viewers are welcomed to understand this as a process documentation, installation manual, or a guide to recreate the piece.  
Image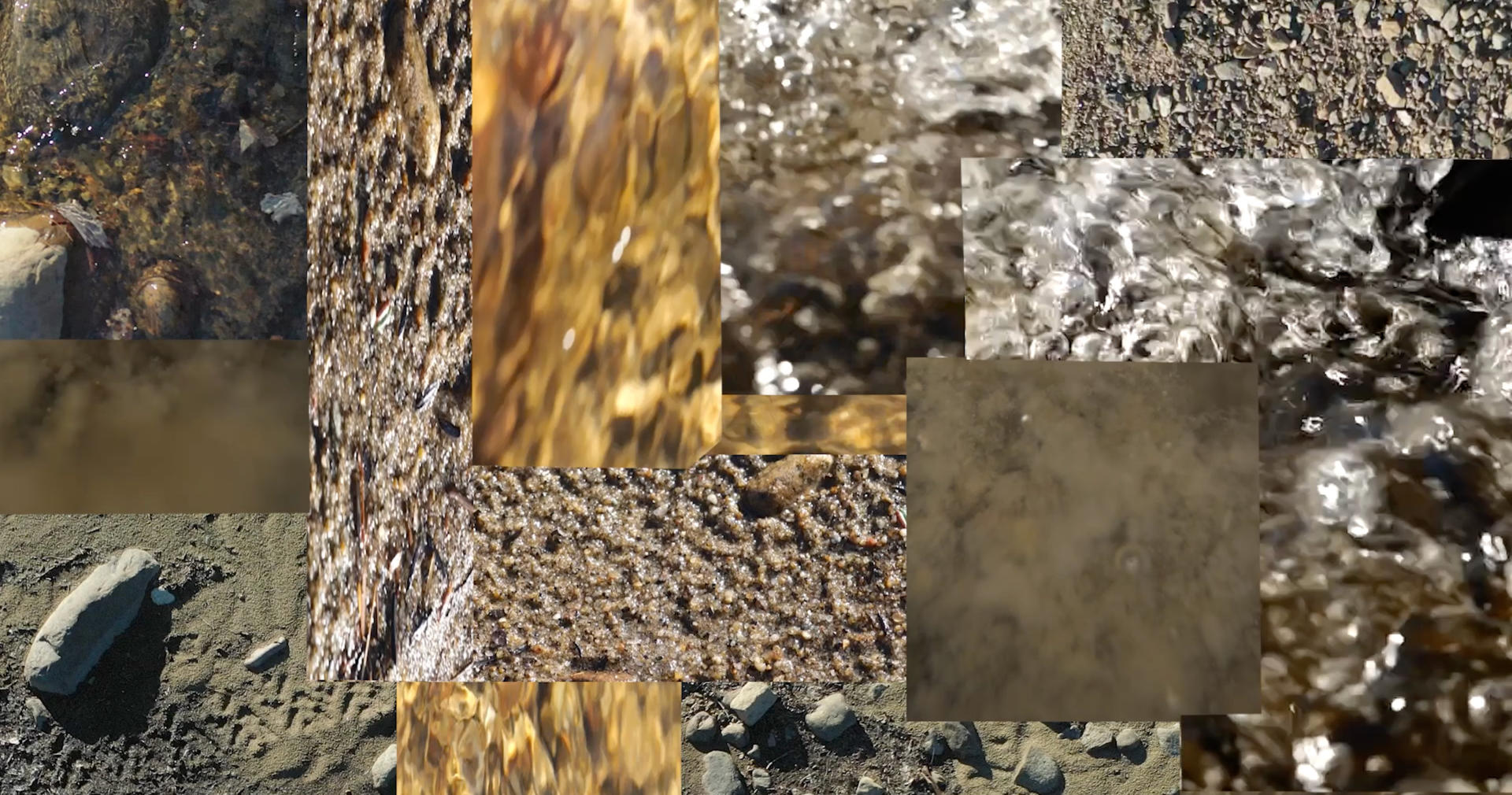 Step 4 1.0
Digital Image
3024 x 1591 px
2022
This composition was created based on the texture of water waves, sand, and rocks. The composition is intentionally left rectangular to emphasize the images' digitalness. It is a reminder that although these footage and images are from nature, this is a re-presentation, an imitation at best.
Image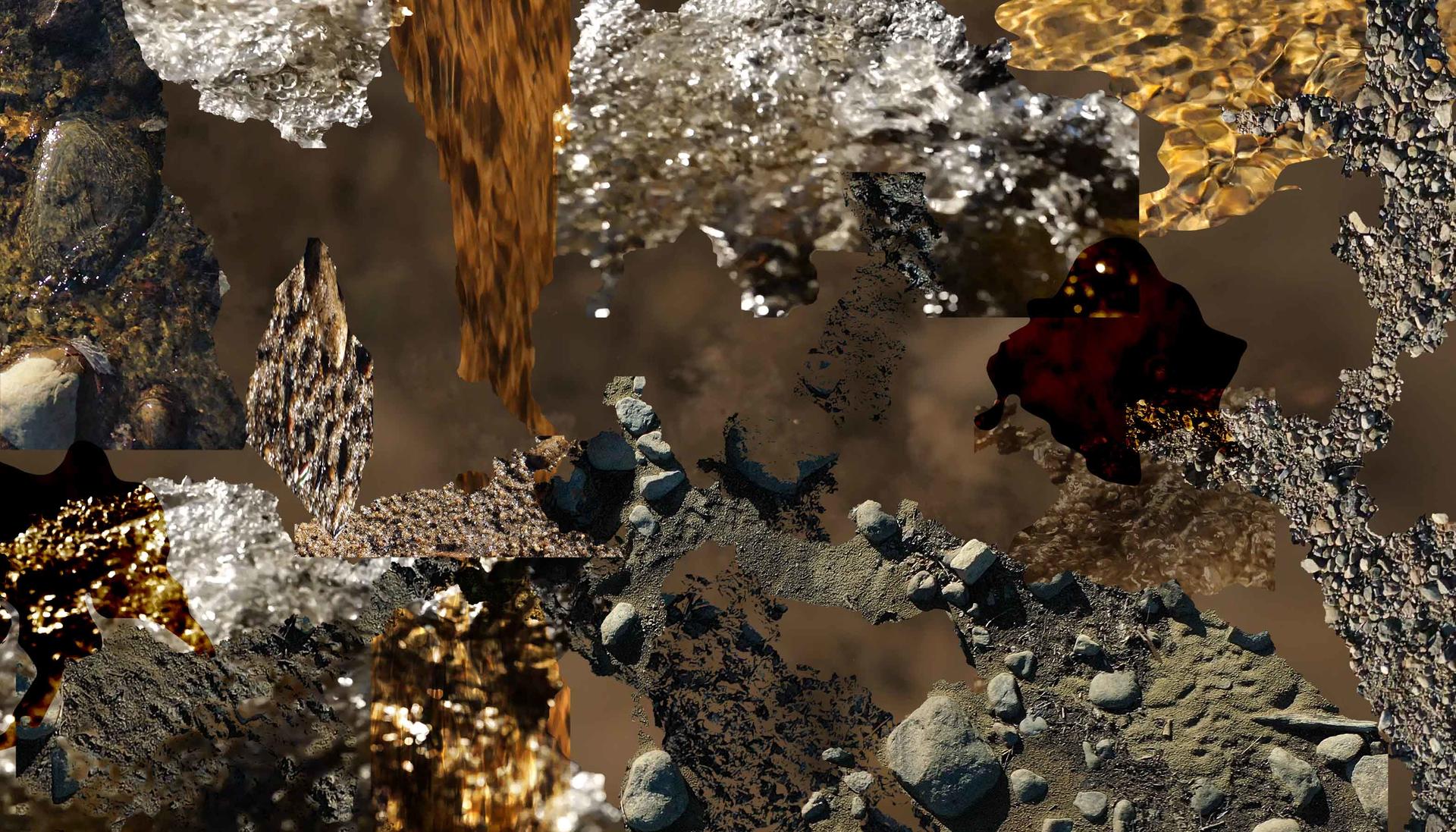 Step 4 2.0
Digital Collage
3150 x 1800 px
2023
In this alternative composition, the rectangular forms are substituted with organic ones to let the texture merge better. This composition was collage with organic form because it is a still image and it is obviously digital. The organic composition is implace to, again, emphasize the digitalness. 
Image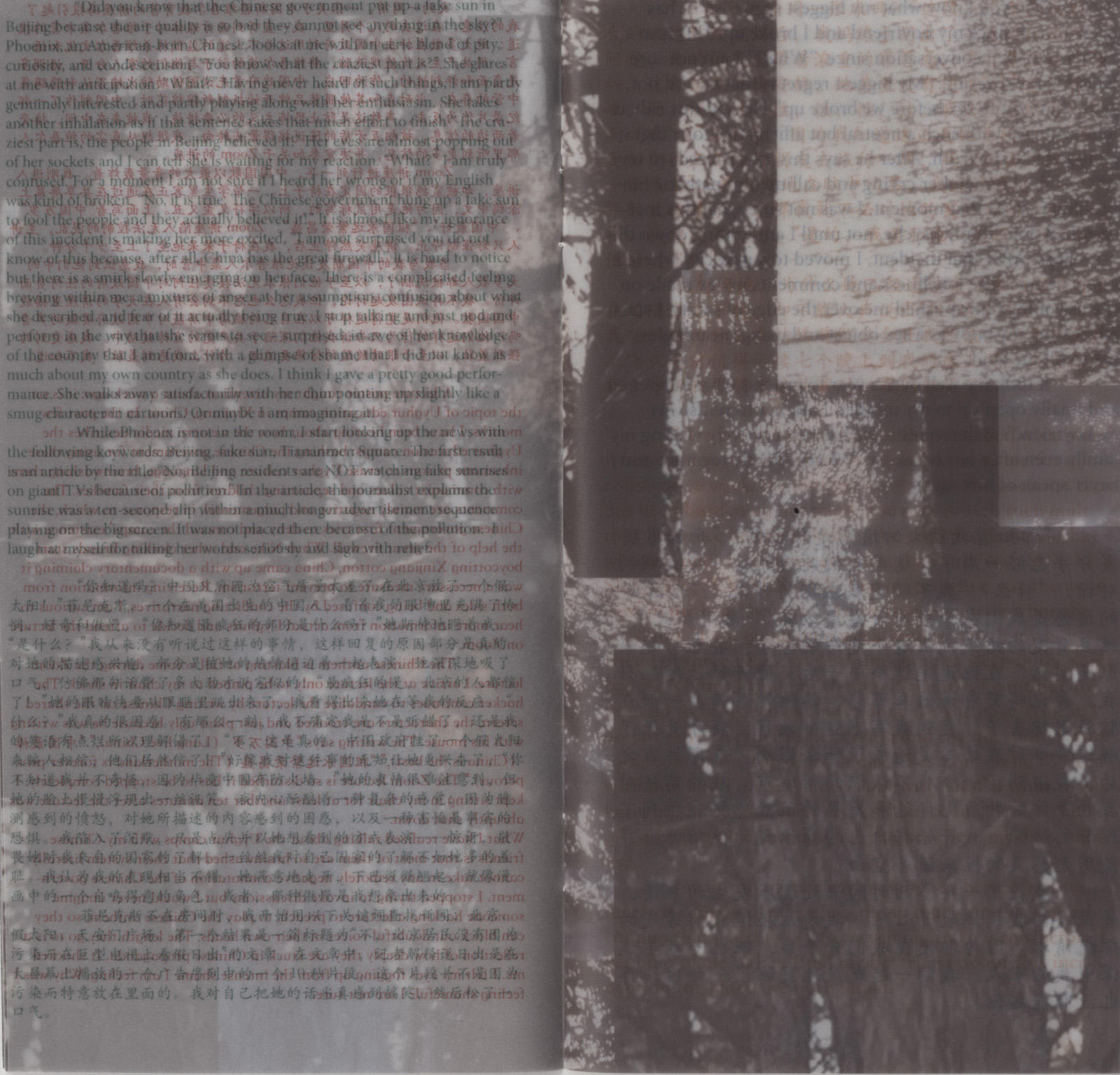 In-between
Print on Vellum
4.25 x 8.25''
2023

The first part of the thesis project is a composed of five pairs of short stories, exposing my experience of living a double life between my home culture and current environment. The prose is printed with contradictory colors on vellum, a translucent paper medium, in both English and Chinese. My narrative writing explores the feeling of being stuck in between through the rawest form of storytelling. Each pair of stories showcases an aspect of my experience that created conflict and paradox within my perspective, including drugs, sex, emotions, body image, and political media coverage. All pieces of prose are based on my real personal experiences. By simply presenting what happened without going into the emotional analysis too much, I am inviting the readers to dive into these memories with me and experience what I feel when I am thinking of these pairs of snippets of my life together.