Image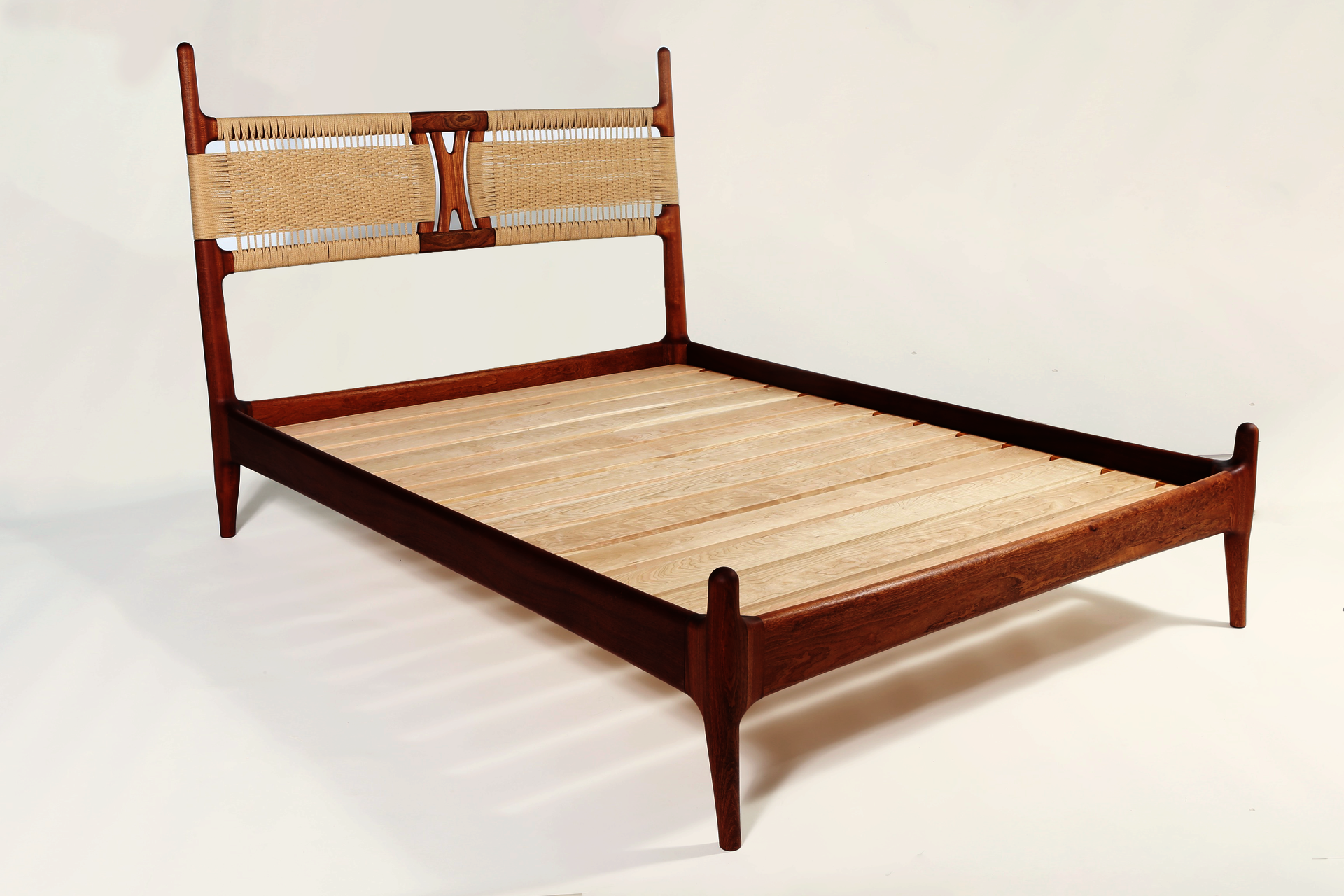 The Approach: A Promise of Warmth Inside
Walking up those stairs is always a treat. The tacit knowledge that you are moving towards a hidden gem: a space most don't know to find. Salt water, wood smoke, and roasted coffee perfume the air. But the best part of all is the intention. This is not a space to go to out of necessity or convenience. This is a space for slow sips and long reprieves. 
This thesis explores solace, and ways The Approach contributes to those moments by pulling the outside world in. Woven into the core of this research is the theme of tension in harmony: contrast that creates a sum greater than its parts. I seek to better understand how to harness balance in opposition. I search for moments on the stairs, when the promise of warmth beckons from just around the corner
Image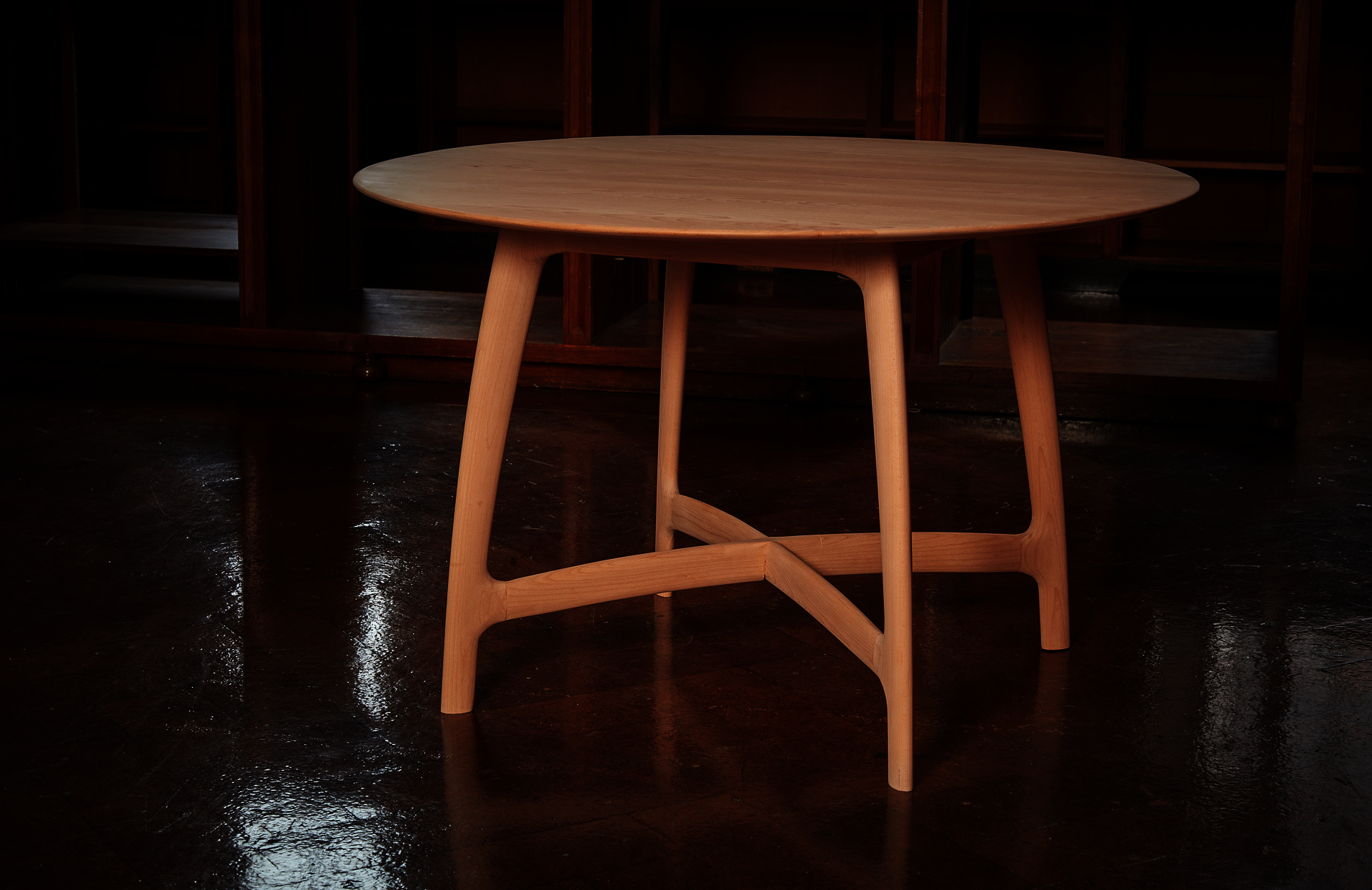 Sinew Table
Beech, soap finish
48" x 48" x 29"
2022
The first thing the eye is drawn to is the lip of the table; it catches the light and stands out in contrast to the apron, which is bathed in shadow. From afar, that lip encourages a viewer's eye to slip below the surface and follow the form of the base, while those near the table run an open palm over the edge of the top and down the gentle slope of the belly. The leg feels just stout enough to wrap fingers around. As the form splays out near the bottom, the half-lapped cross of the stretchers holds the base stable. The size of Sinew does not feel so significant that it is uncomfortable for an individual, but it can always accommodate at least one more. The sinew table began with the idea of pulling people together, and remains at the heart of the design
Image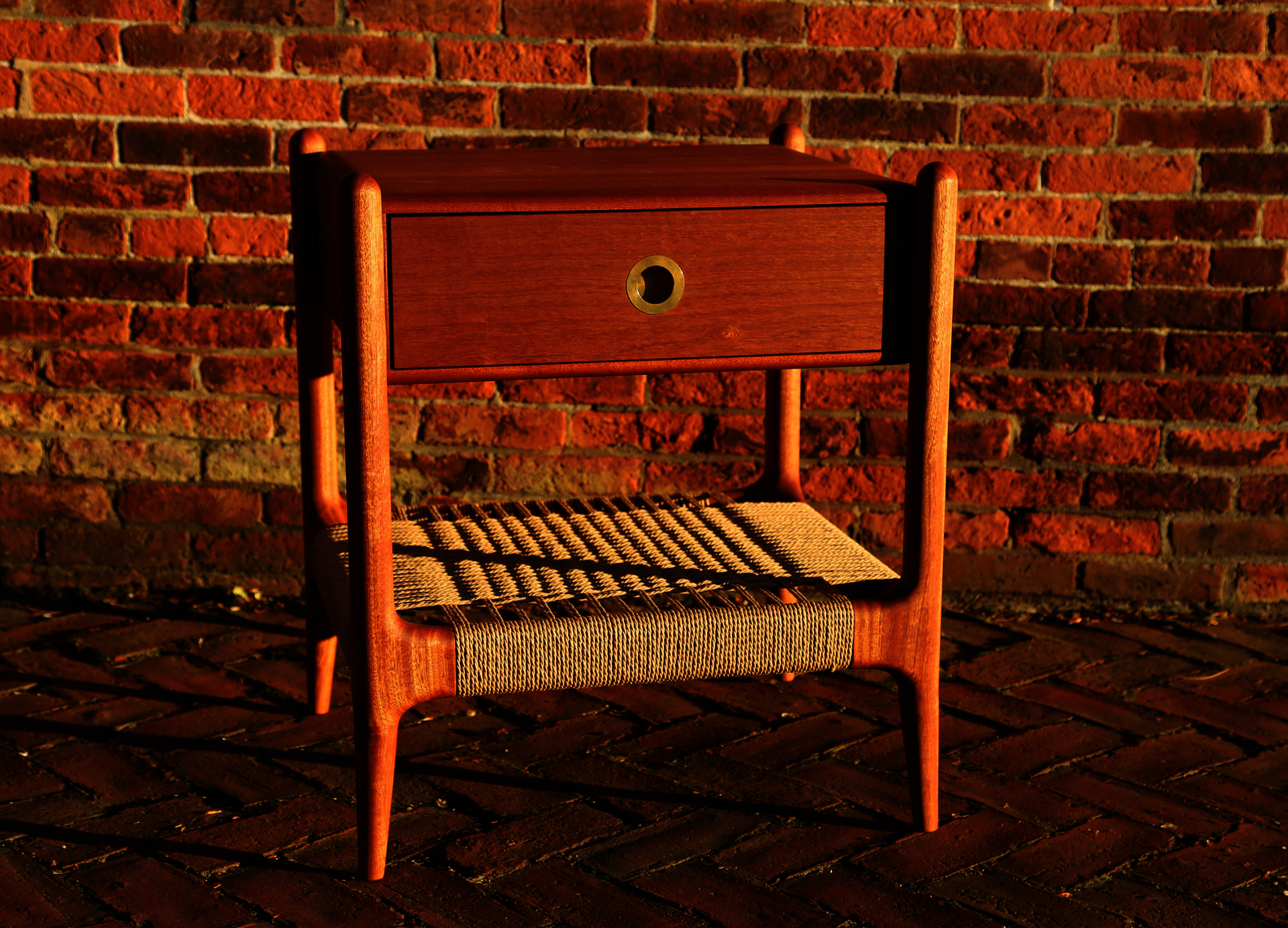 Sinnet Nightstand
Sapele, papercord, brass, hard oil finish
21" x 18.5" x 23.5"
2023
Intended to be a continuation of the form language created in the Hawser Bed, the Sinnet Nightstands are an experiment in translation. Not only do the nightstands use the same materials and finishes as the bed frame, they adopt similar proportions, transitions, and stance
Image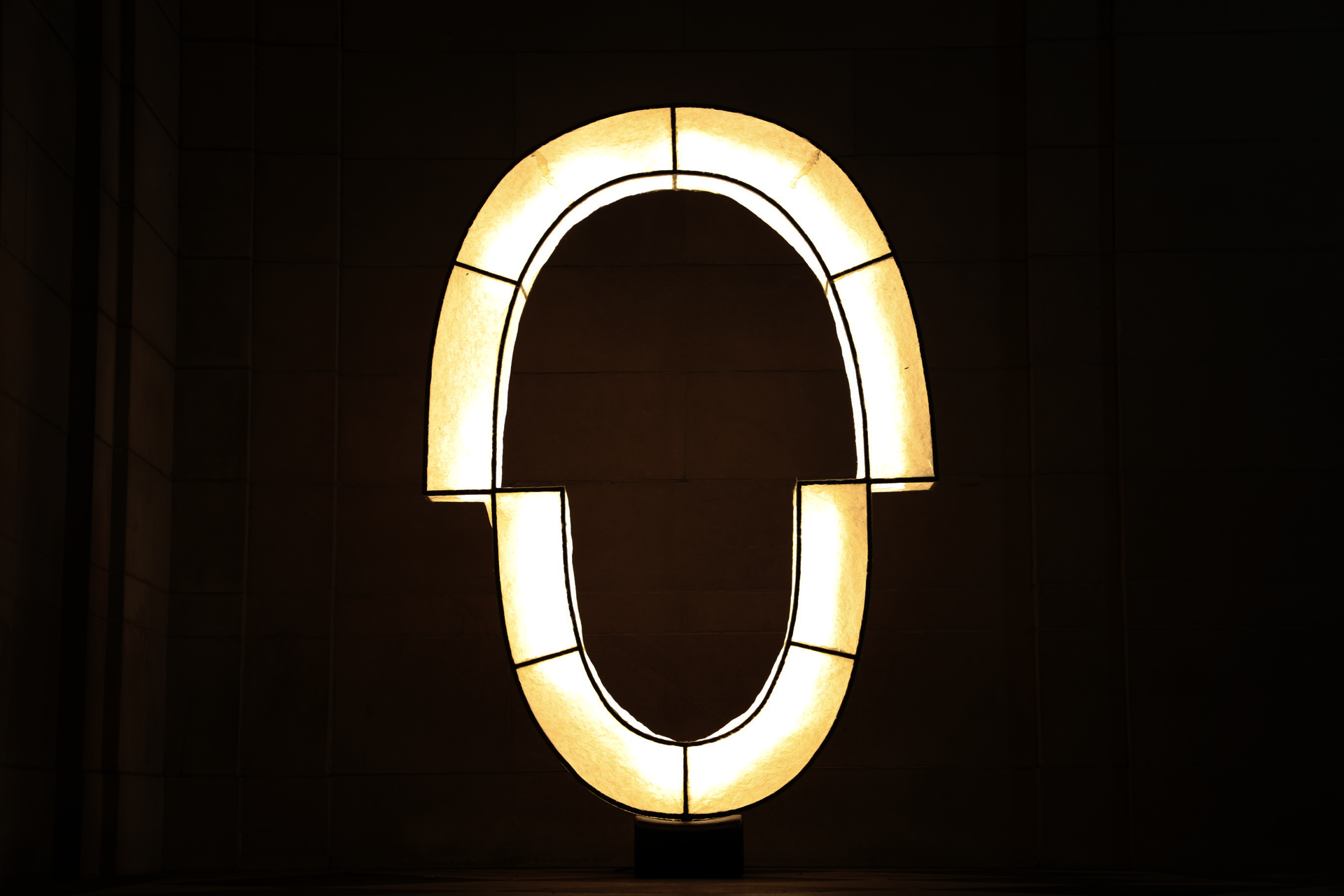 Portal Lamp
Kozo paper, steel, LED strip, Ash, india ink
49.25" x 75" x 22.5"
2022
Begin at a midpoint on the frame, and trace the steel form from one curve to another. The structure is at once flowing and jarring, static and moving. Smooth curves give way to right angles at moments of transition, and textured surfaces are forced smooth at the perimeter. There is something arcane about the light, making you question whether to move towards it or keep a distance.
The portal light began with the idea of transformation. Initially, the concept revolved around physical transformation: a light that could pivot and move. A deeper exploration of transformation led me to the concept of liminality. As a word I had always associated with discomfort, I was surprised to discover that possibility was core to its definition. I attempted to imbue this light with my new understanding of liminal space, creating an object of uncertainty and opportunity. A portal to step through.
Image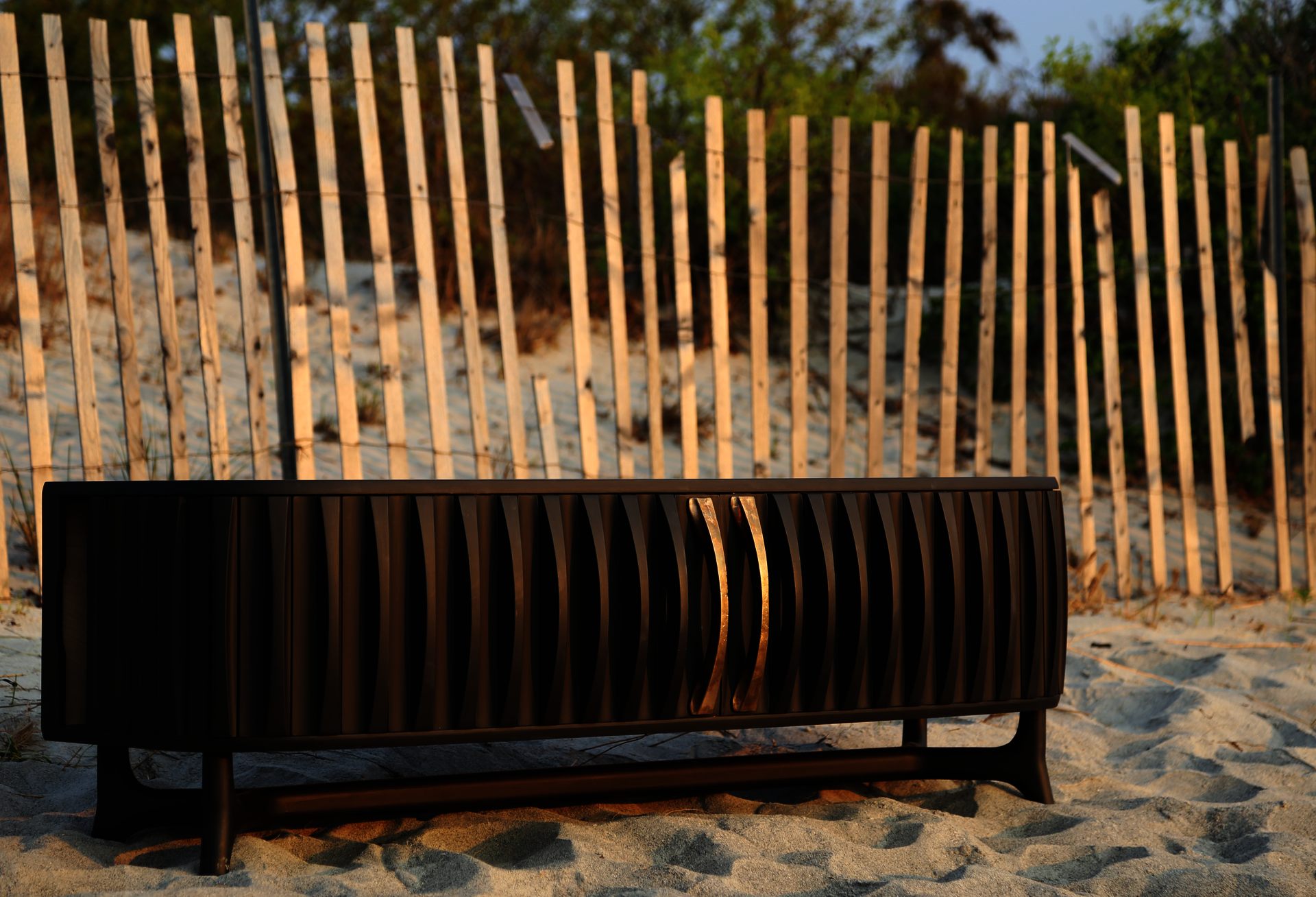 Breast Bone Cabinet
Beech, bronze, canvas, milk paint
60" x 22" x 21"
2022
Inspired by a ribcage, the tambour doors of the Breast Bone Cabinet grow in protrusion from its extremities to the middle. The ribs begin to hollow near the center of the cabinet, eventually meeting in two cast bronze rib handles. The handles hint at the warmth that exists within the cabinet.
Image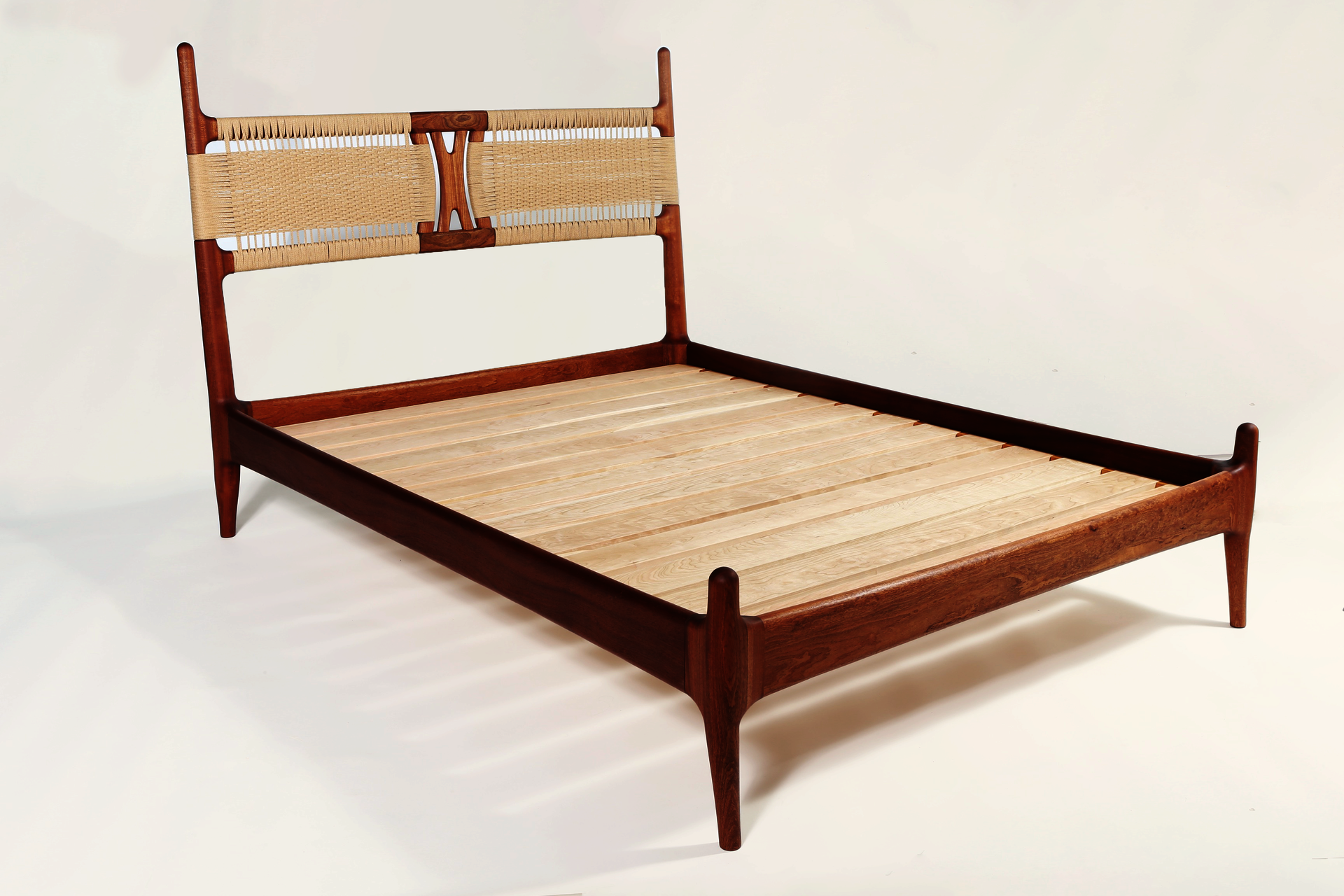 Hawser Bed Frame
Sapele, papercord, hard oil finish
66" x 90" x 53"
2023
The precipice of sleep is a fragile place to be. Forgotten tasks and unfulfilled ambitions threaten to lurch you awake as your body fights your mind for sweet reprieve. The edge of the dream world beckons with promises of unshackled creativity and nonsensical adventure. But the world of sleep is not always kind or carefree.
Woven threads of light flicker with an internal flame, capturing self-doubt and engulfing it. The weave becomes porous around its perimeter, allowing space for fresh thoughts to seep in. Roots slide out of the ground and meld together to form a cradle. Worn smooth by time, it is impossible to tell where one ends and another begins. They beckon with a polished glow, promising a warm and safe place to rest.
Image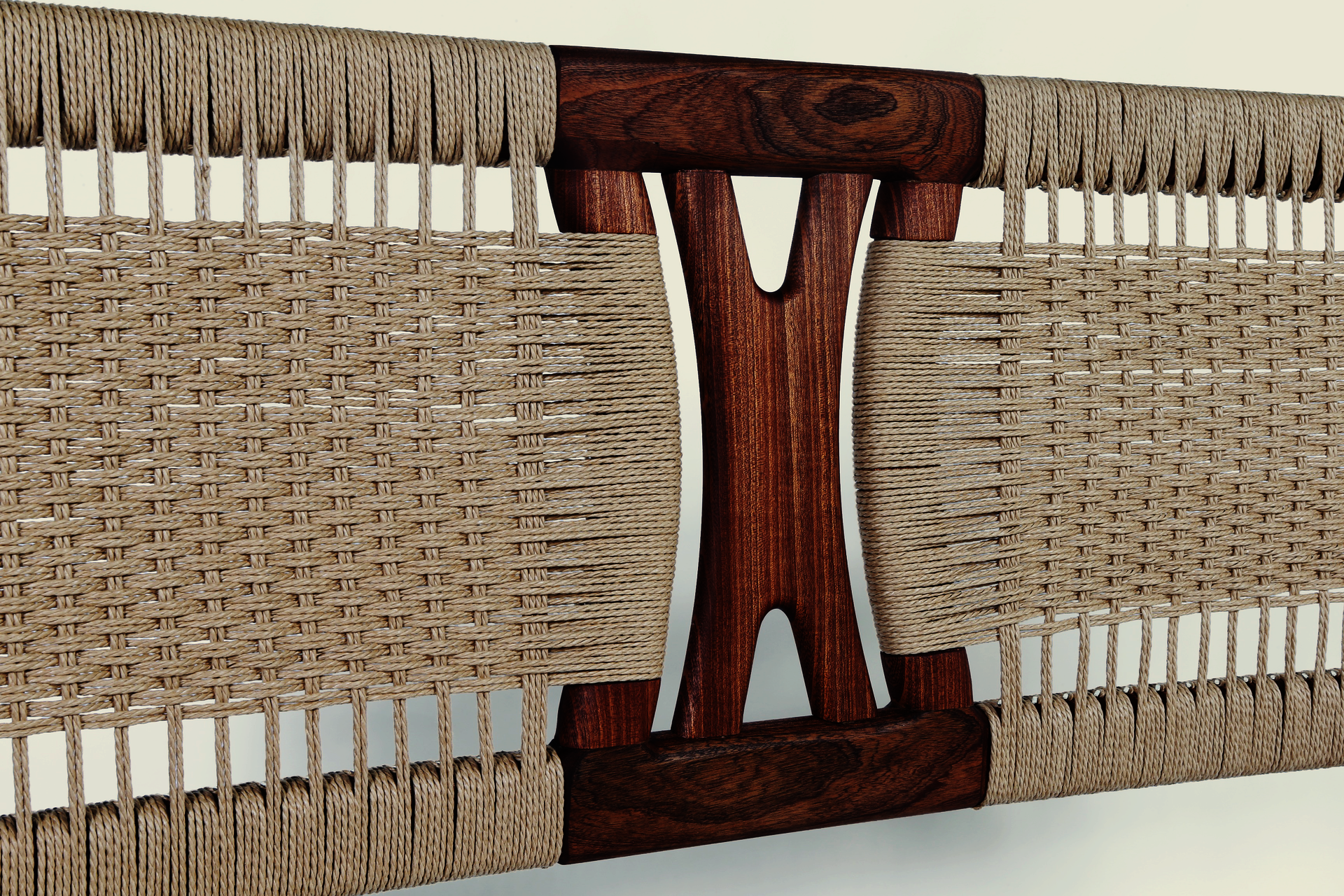 Hawser Bed Frame
Sapele, papercord, hard oil finish
66" x 90" x 53"
2023
Image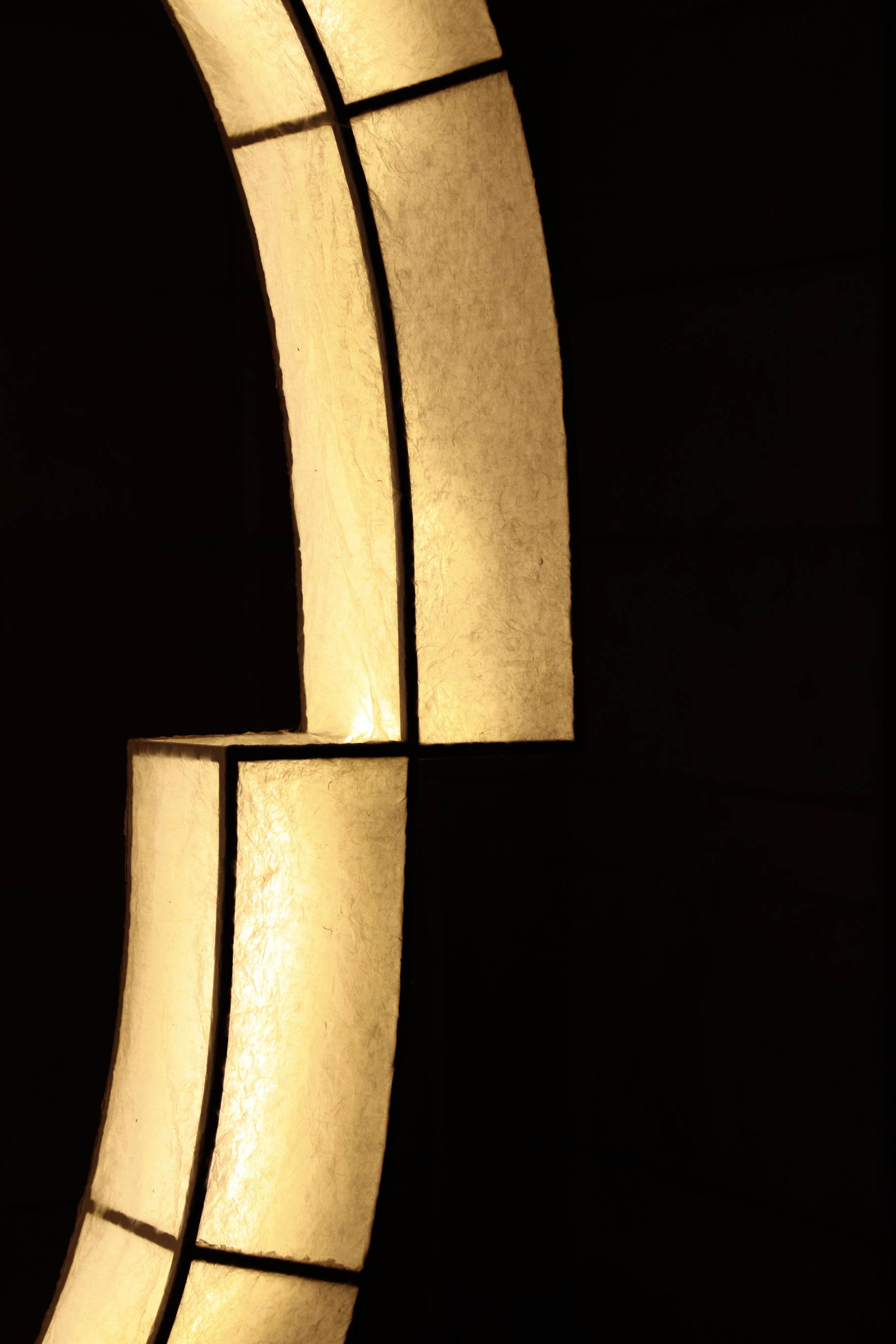 Portal Lamp Transition
Kozo paper, steel, LED strip, Ash, india ink
49.25" x 75" x 22.5"
2022
Image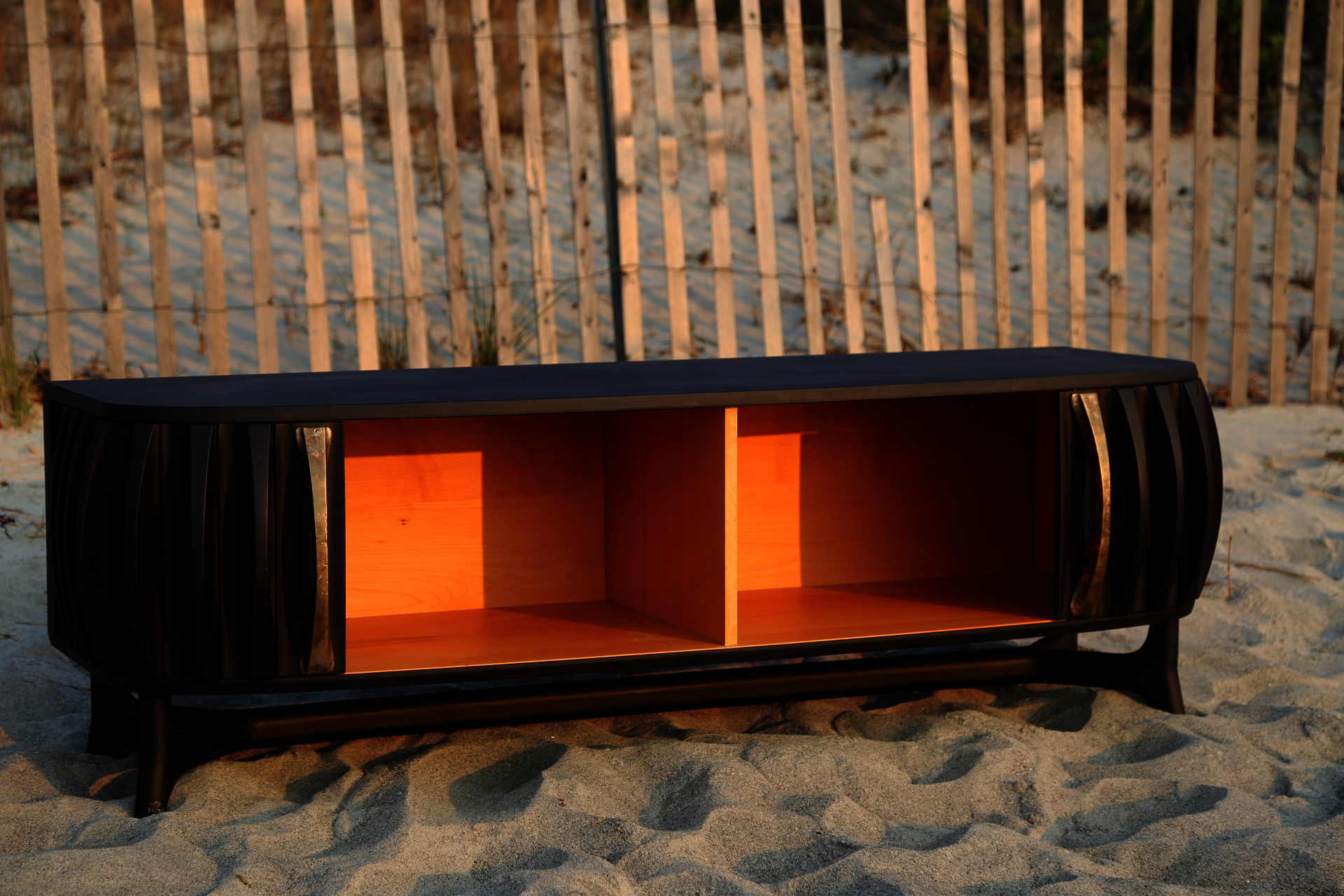 Breast Bone Cabinet Opened
Beech, bronze, canvas, milk paint
60" x 22" x 21"
2022
Palm Mirror Shelf
Beech, mirrored glass, hard oil finish
24" x 49" x 11"
2022