Image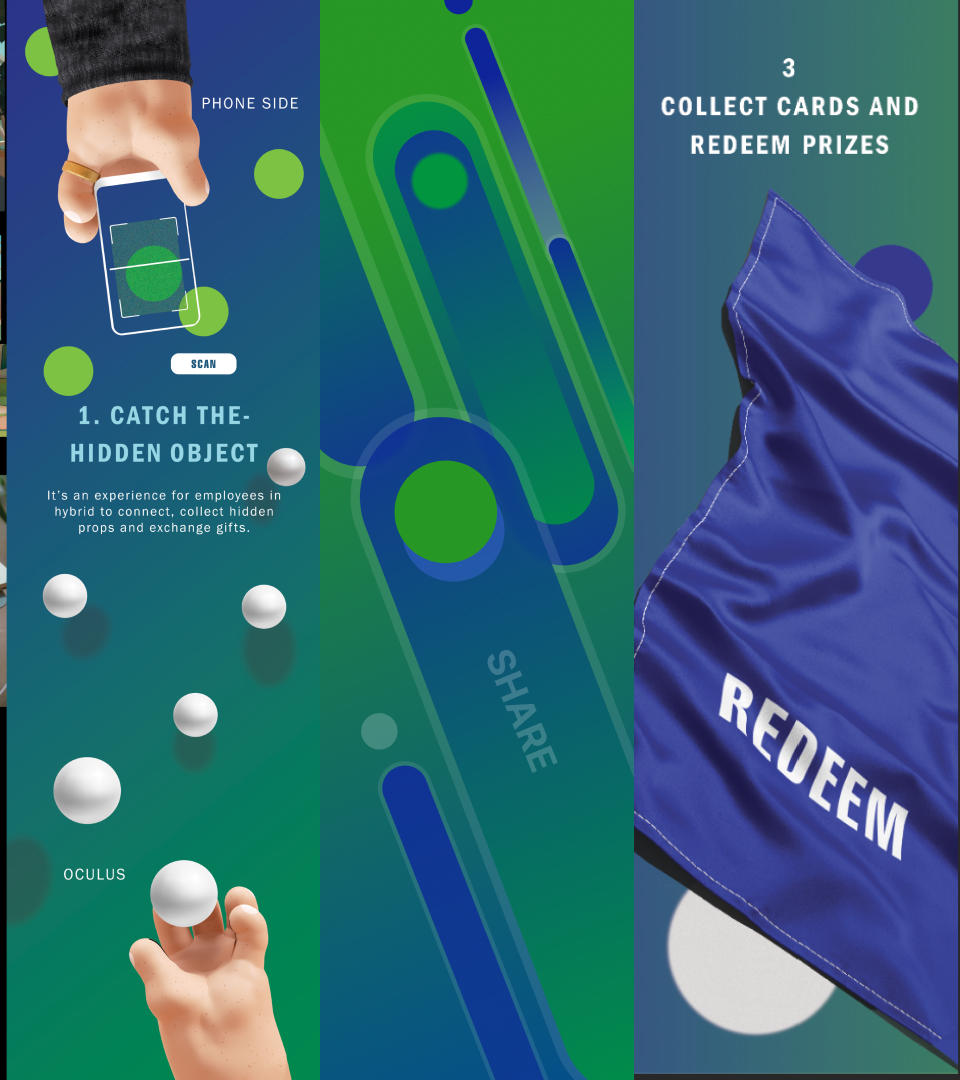 Make your hybrid work fun
Hi I'm Ray Sun, a UX designer with visual design and research skills.
I love and truly enjoy the process of co-creating with my users and I care deeply about the people who use my products. I feel lucky to be able to build beautiful communication with beautiful things.
Outside of work, I love rock-climbing, kayaking, sky diving...all the sports that allow me to breathe freely and deeply.
Image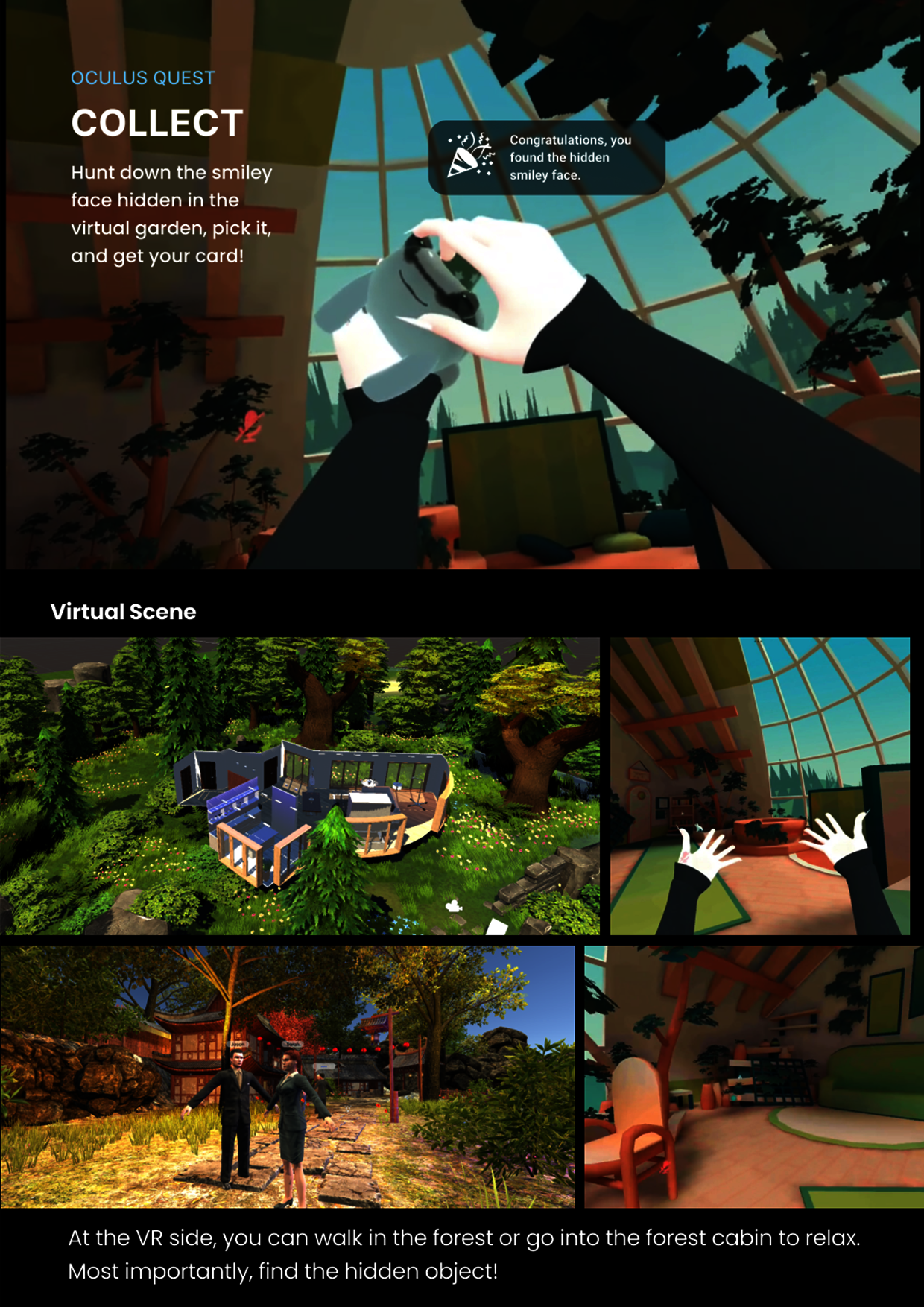 This is a platform for remote employees and office employees to interact and have fun. Users can log in the oculus or the mobile. I simplified the experience into 3 steps: Collect - Share - Redeem
Image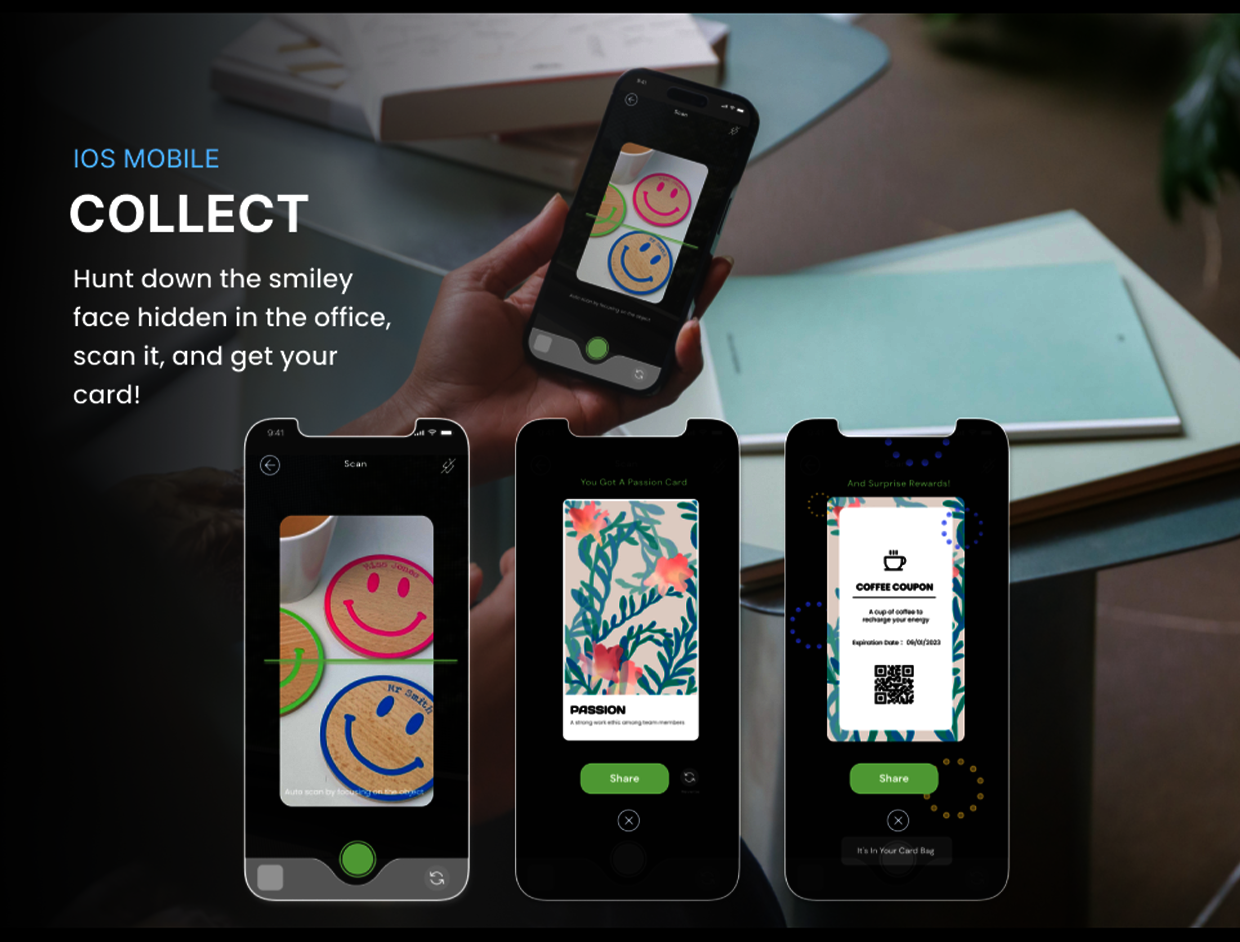 COLLECT
Once you find the hidden object in the office, take your phone and scan it, you then will get a card. Same in the virtual side, once you see the hidden object, pick it up, then you will get a card.
Image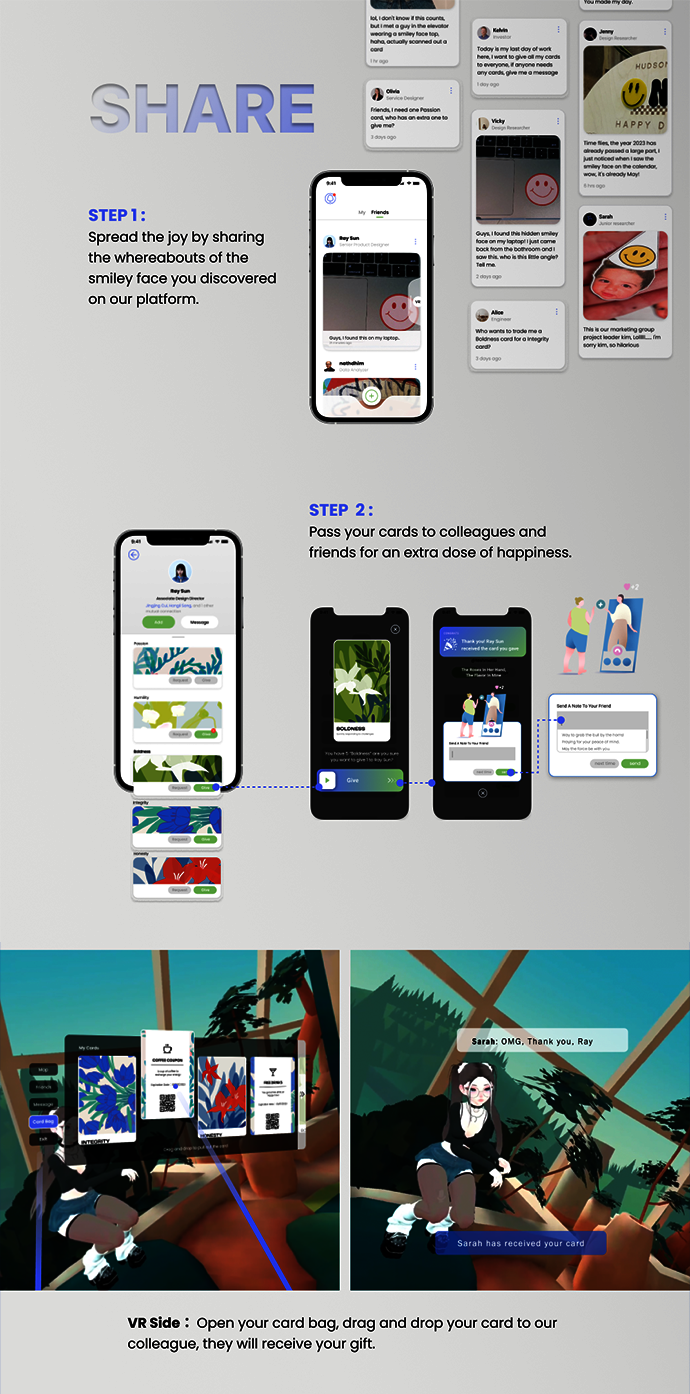 Share
You may look at others' card bags, and give them the card they don't have. You may also share in the community where you find those hidden objects.
Image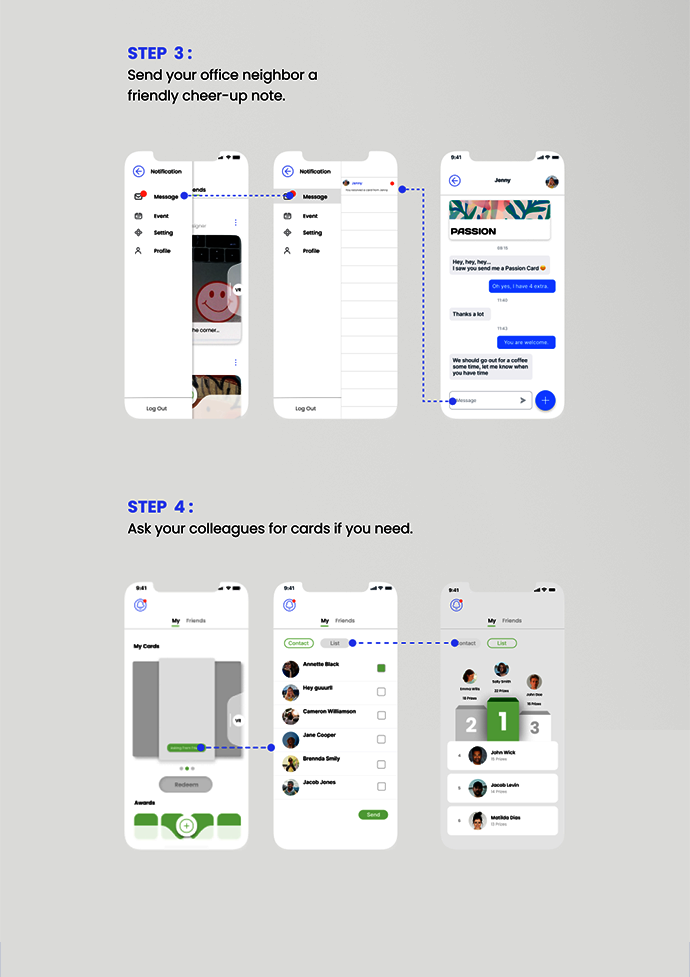 Image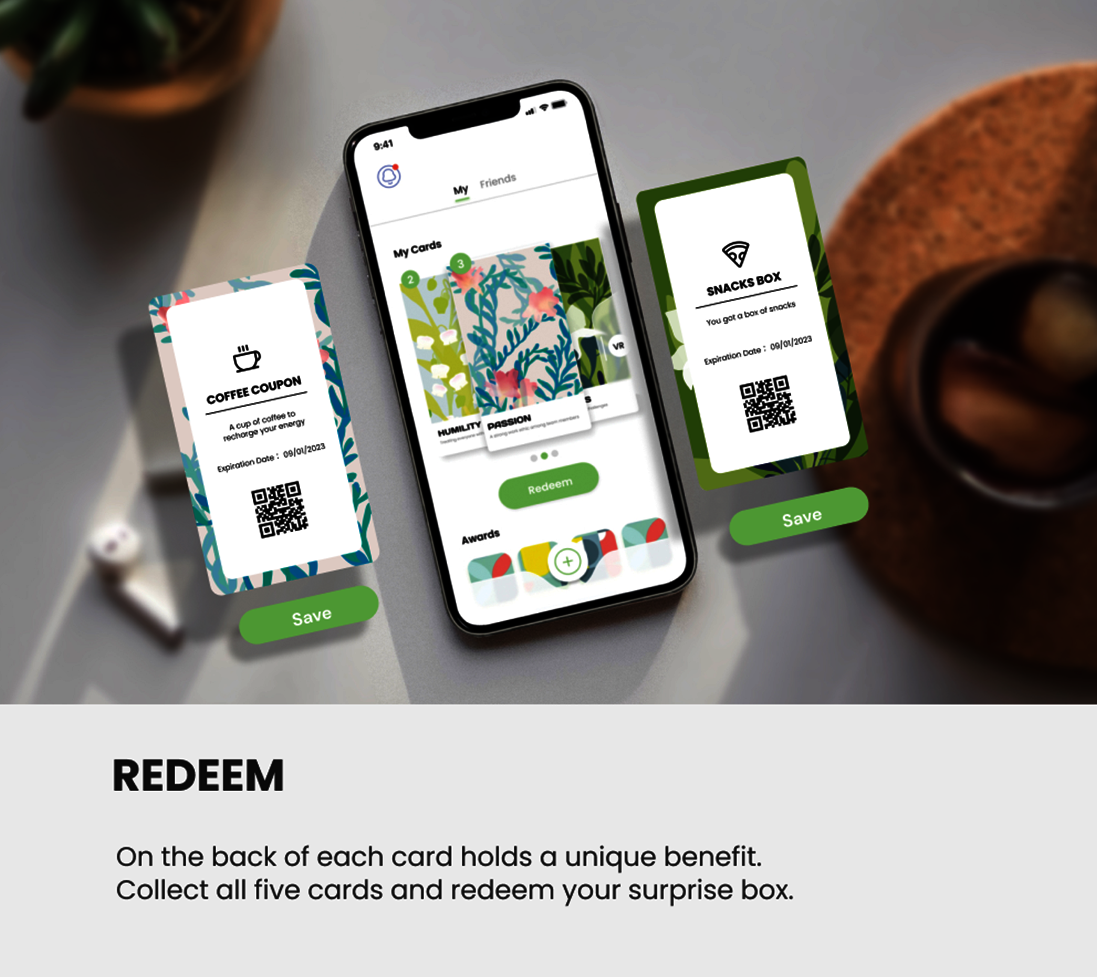 redeem
Redeem: On the back of each card holds a unique benefit.
Collect all five cards and redeem your surprise box.
Image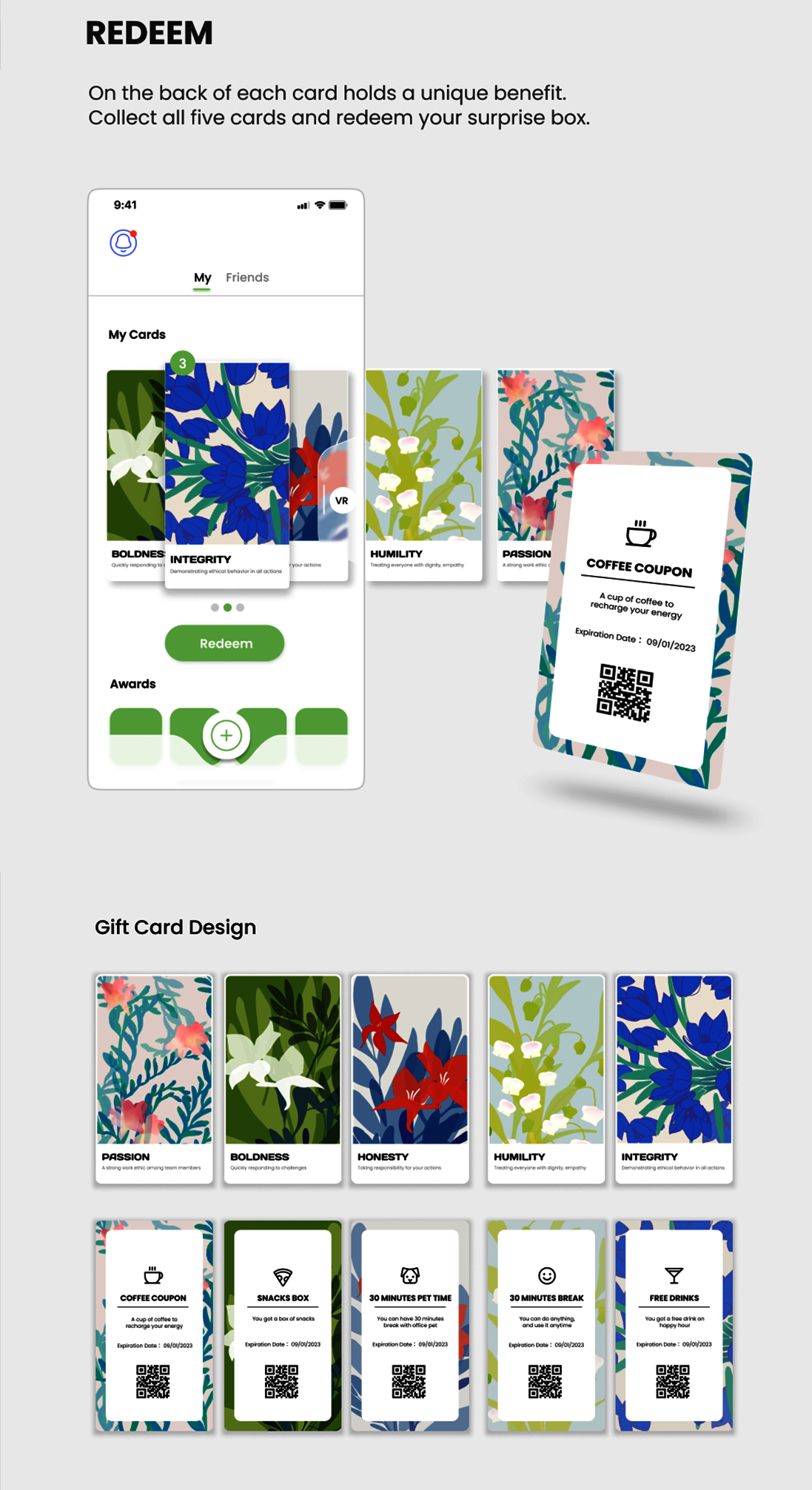 Image