Copper Afterlives: Memory, Image, and Waste in the Postindustrial Landscape of Butte, Montana
The sensory experience shaped by the landscape unconsciously influences people's emotional and mental states. Contemporary urban landscape designers prioritize the functionality of the landscape, largely ignoring the spiritual influence of intangible forces such as emotion, sensation, and sound. Orchestration of Experience explores the link between sound and vision and their role in shaping people's sensory experience of the landscape. Drawing from the fields of soundscape ecology, environmental psychology, and emotional visualization, this thesis explores the mutual influence of physical and sensory landscapes. 
we question how the human body as a physical landscape is affected by sound, how sonic landscape shapes environmental spatial atmospheres, and how the universal experience-creating process can potentially create more immersive experiences for people. The ultimate goal of this work is to encourage new ways of experiencing and understanding the environment thus enhancing people's sensory experiences in the landscape.
Image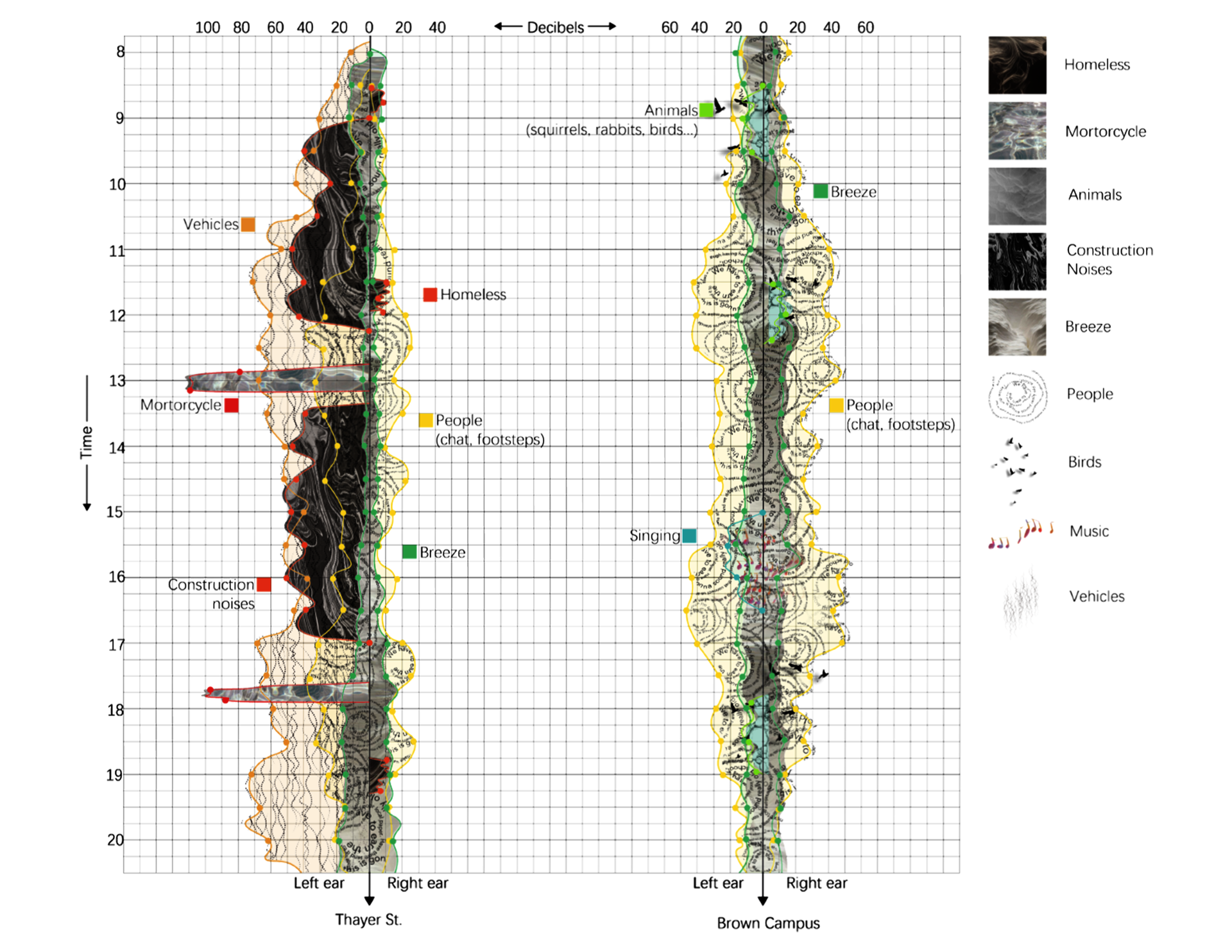 Sound Score
Sound waves
2022
Methodology of Extracting Sonic Landscape
GarageBand, Perfect Pitch
2023
Transcribing the Site
GarageBand, My Body
2023
Image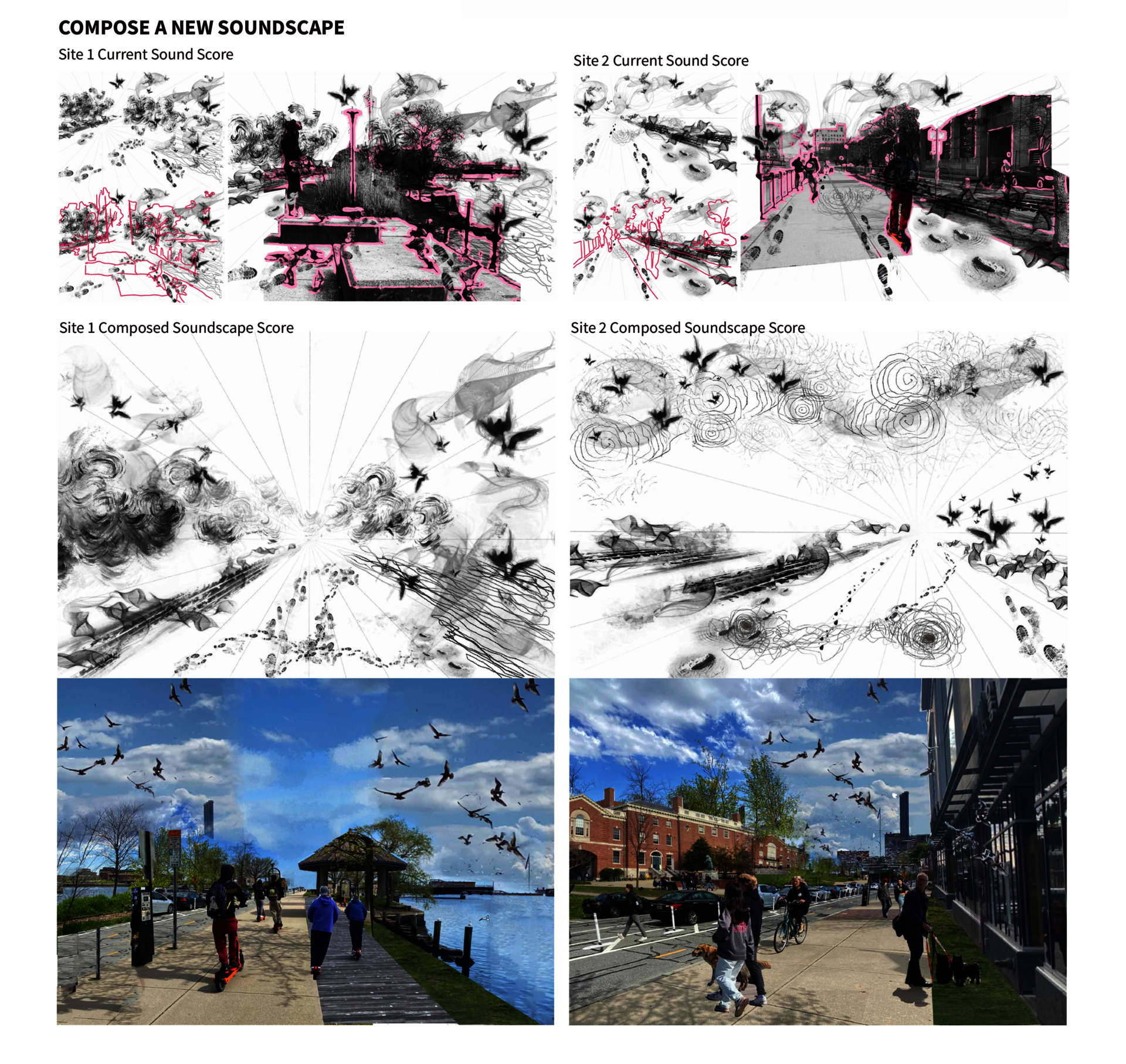 Composed Site
Images
2023