Rebuilt relationships between agriculture and ecosystems in the world of drought: rethinking regenerative landscape practices in the drought-prone area
The drought is a threat to our planet and our way of life, causing serious consequences for both people and the environment. These consequences include crop failures, food shortages, water conflicts, and so on. Relationships Between Agriculture, Ecosystem, and City in the World of the Drought: rethinking regenerative landscape practices in the drought-prone area selects a site threatened by drought to demonstrate a proposal for a system of improving water efficiency and rebuilding relationships between agriculture, ecosystems, and the city. The drought is not the primary cause of water shortage; Rather, urban, and agricultural development's overexploitation of water resources causes the ecosystem to lose its water-harvesting functionality. Drought simply reveals the fact that the relationship is out of balance. This thesis aims to improve agricultural water-use efficiency through regenerative practices, increase urban and agricultural water cycle practices, restore the local ecosystem, and achieve a sustainable relationship between water use and recharge.
Image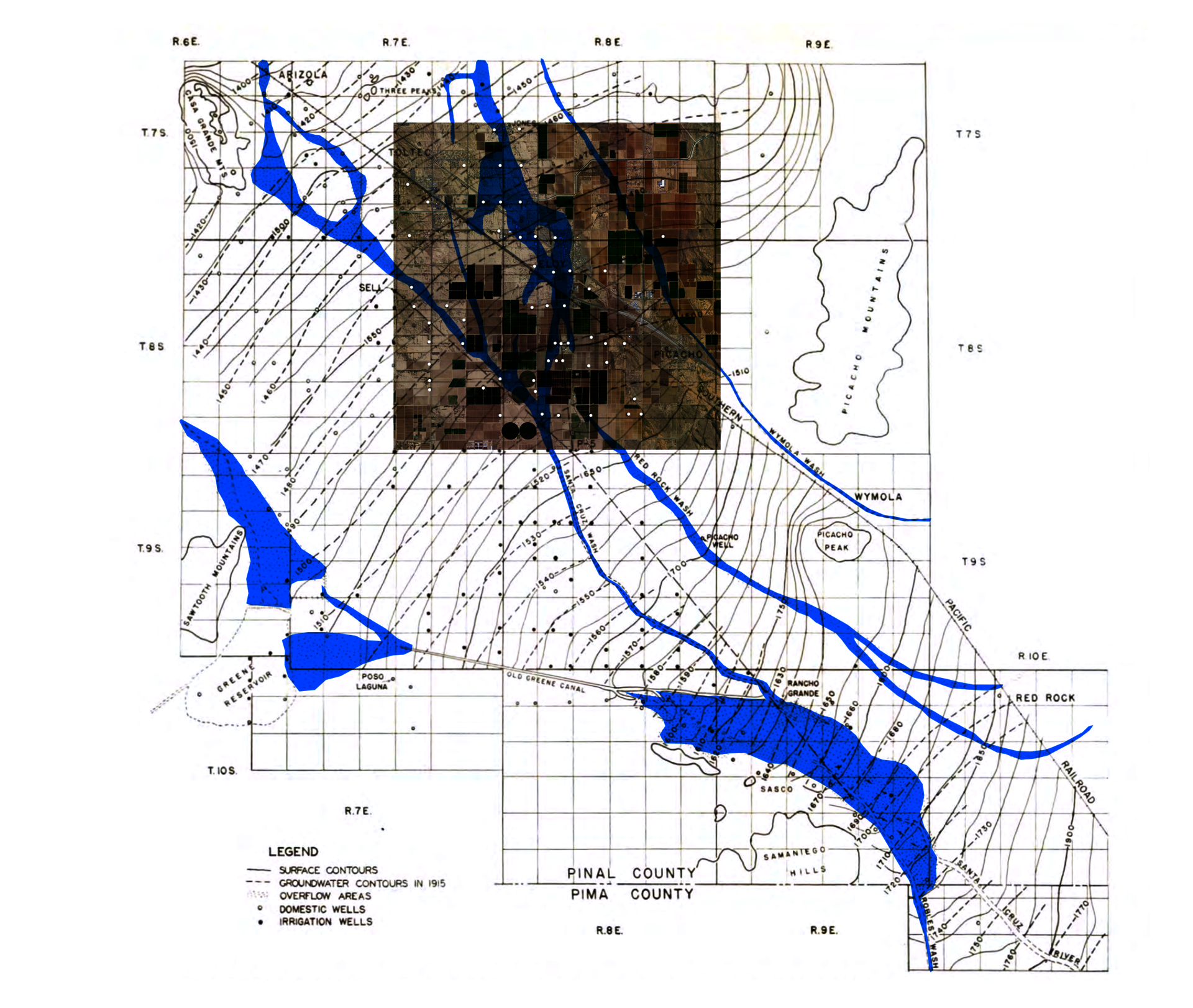 The wash system is a vital part of desert ecology. However, agriculture and urban development hinder the proper functioning of the wash system.
Image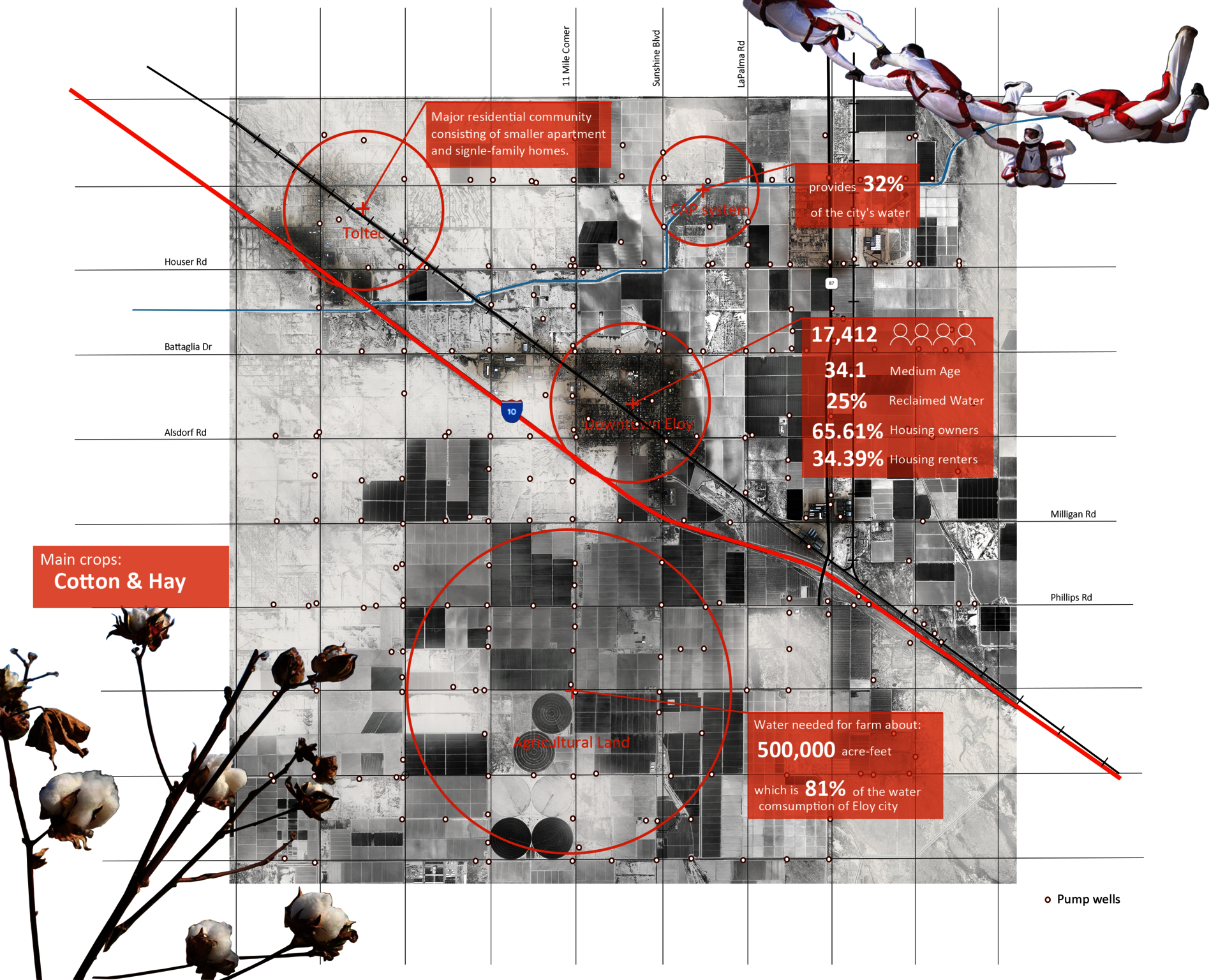 Eloy City is an agricultural city located in central Arizona, which was once known as Cotton City. Cotton is one of the most water-intensive crops.
Image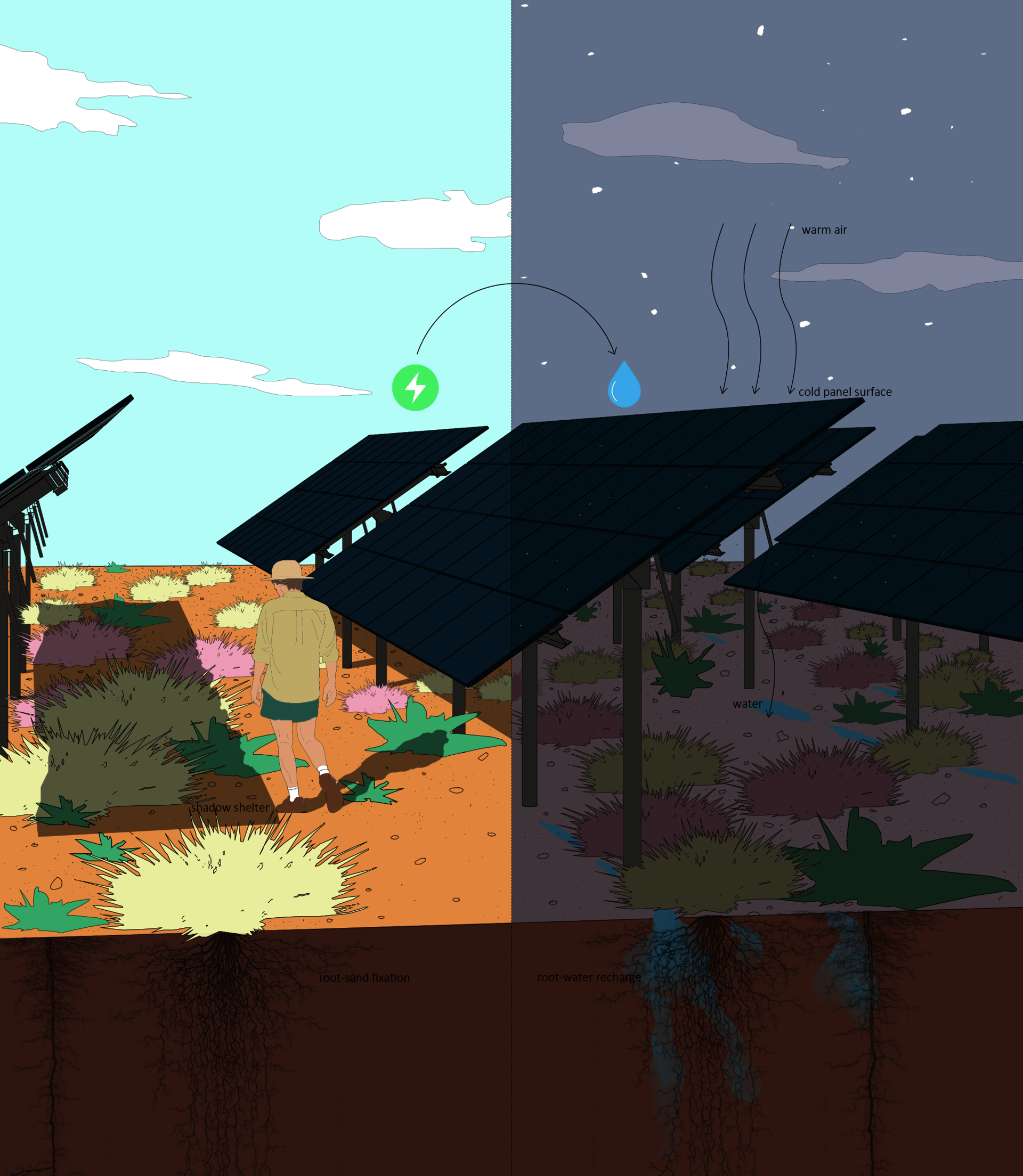 Eloy, located in the desert, has abundant solar energy resources and vast land, making it ideal for the development of clean energy. One way to maximize the use of this land is to create a microclimate for native plants using solar panels. By using the shade provided by the panels, shade-loving shrubs can be planted underneath them. Additionally, the solar panels can collect dew in the air at night, and the water can flow along the panels to the roots of the plants, making it easier for them to access water.
Image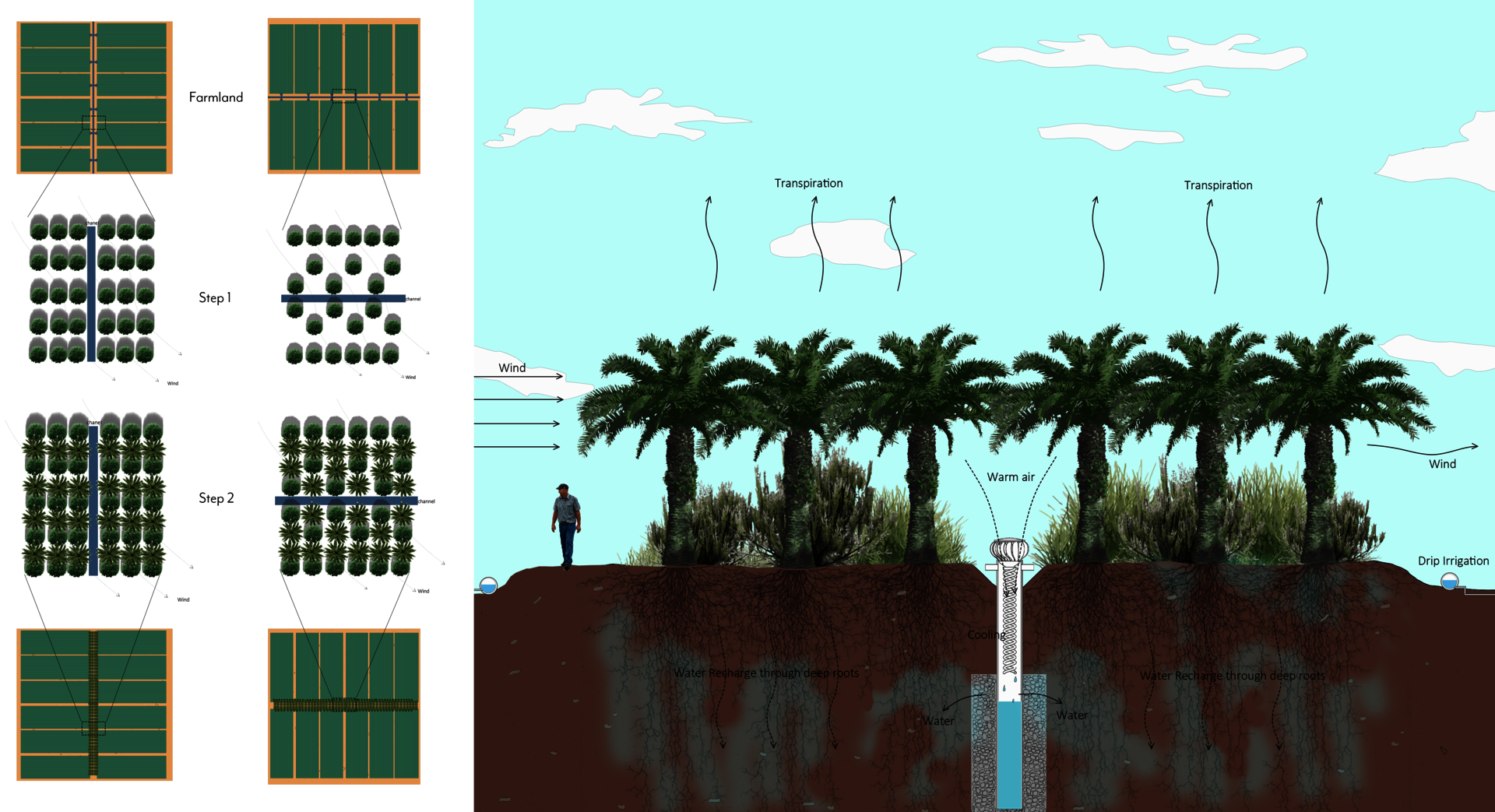 Building a wind wall in farmland can prevent wind from taking away surface humidity and reduce excessive evaporation of water. By utilizing the root systems of date palms and shrubs, moisture can be brought deep into the soil. Additionally, an airdrop device can condense moisture in the air to further lock in humidity. The root network established by the wind wall can increase the soil's ability to absorb water, promote microorganisms in the soil, and improve soil health. This is conducive to the long-term development of agriculture.