Image

Andrew Shea: John Street to Union
These paintings are constructed loosely from my experience of walking this spring between my apartment in Fox Point and my studio in downtown Providence. My goal is to rediscover the feeling of these outdoor places—their lights, atmospheres, colors, and topographies—through the process of painting inside the studio. As such, the visual representations of these paintings are not straight-forward and objective, but oblique and affective.
The paintings often incorporate people, who are also ideated. These figures often look at one another and hail one another. Sometimes they seem to think or speak silently, doing so not through words, but through a kind of abstract paint-language of colored marks. 
Above all, I want the paintings to engage the mysteries of glimpsing, remembering, reprocessing, and recording—of struggling to pin down a series of moments that, once experienced, begin immediately and inexorably to slip from one's grasp.
Image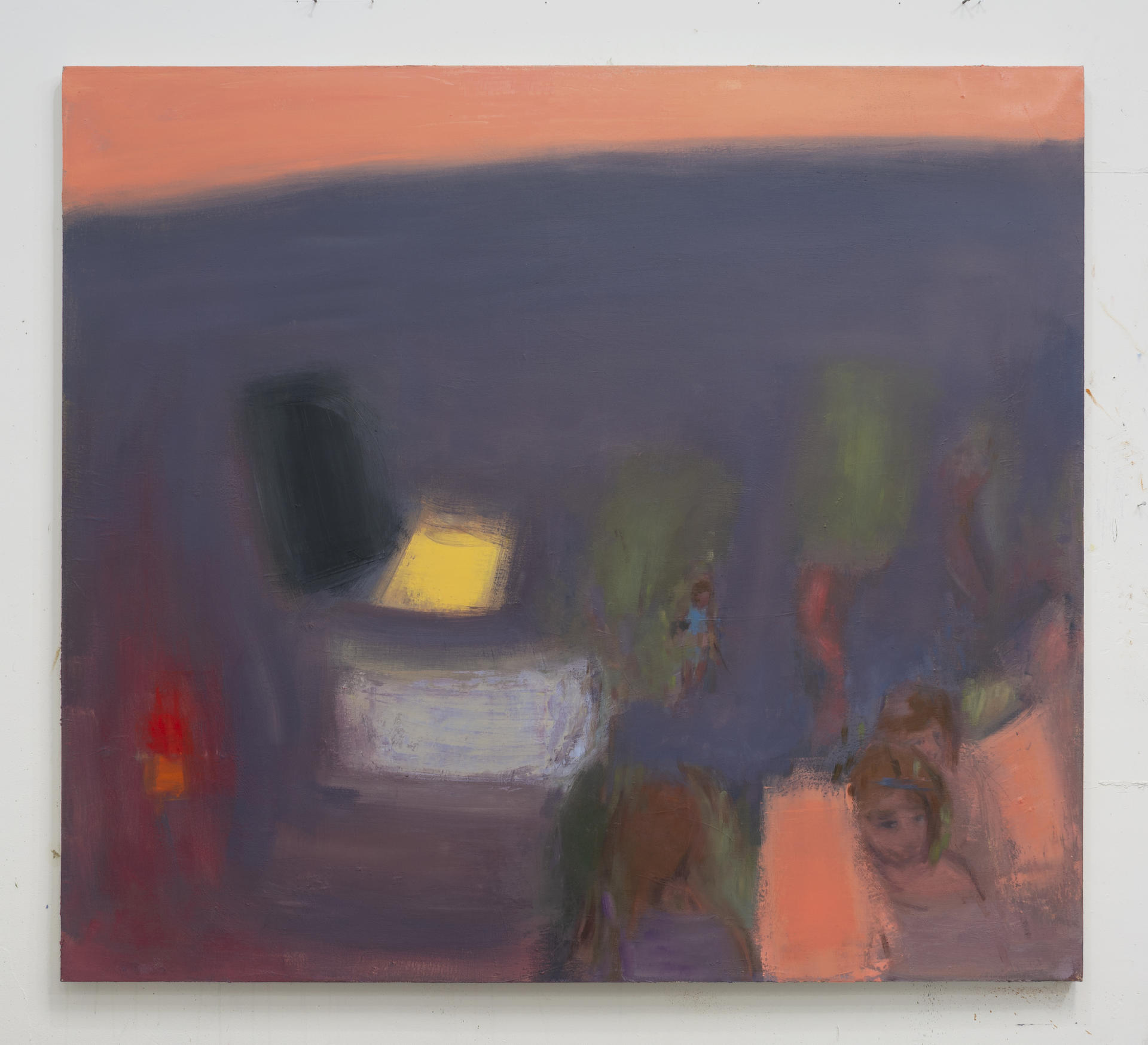 Sunset parking lot
Oil on canvas
59 x 66 inches
2023
Image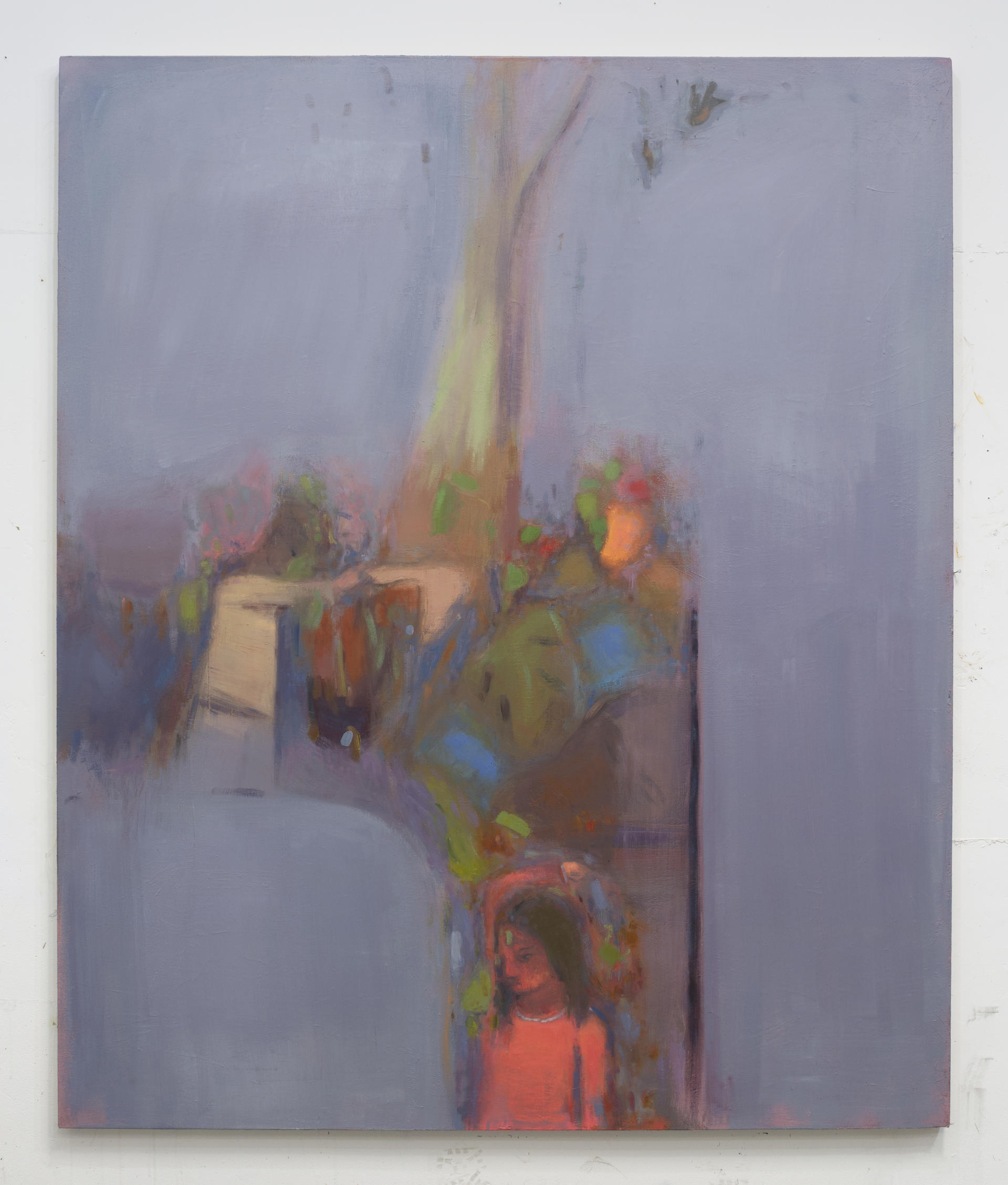 Gathering
Oil on canvas
72 x 60 inches
2023
Image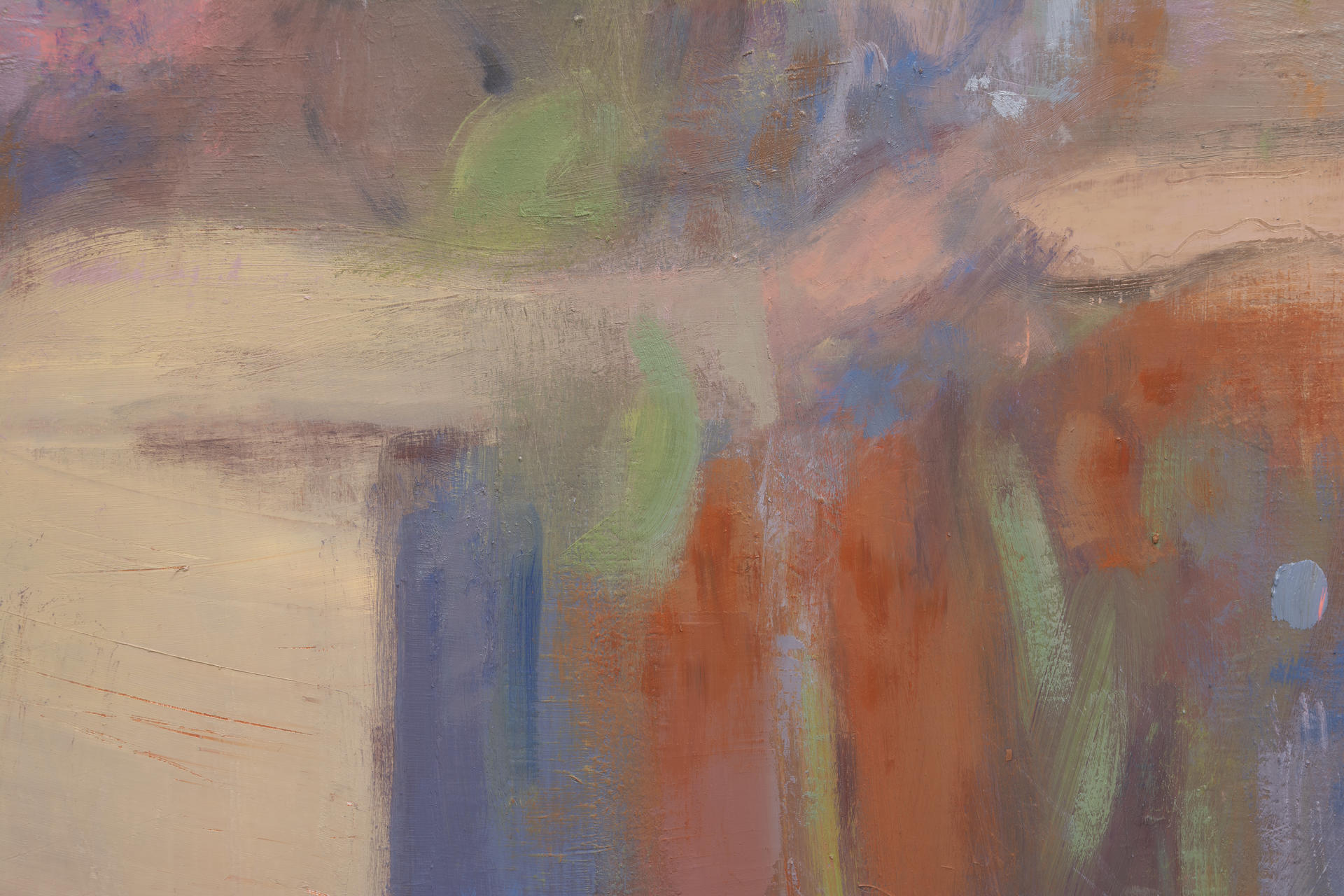 Gathering (detail)
Oil on canvas
72 x 60 inches
2023
Image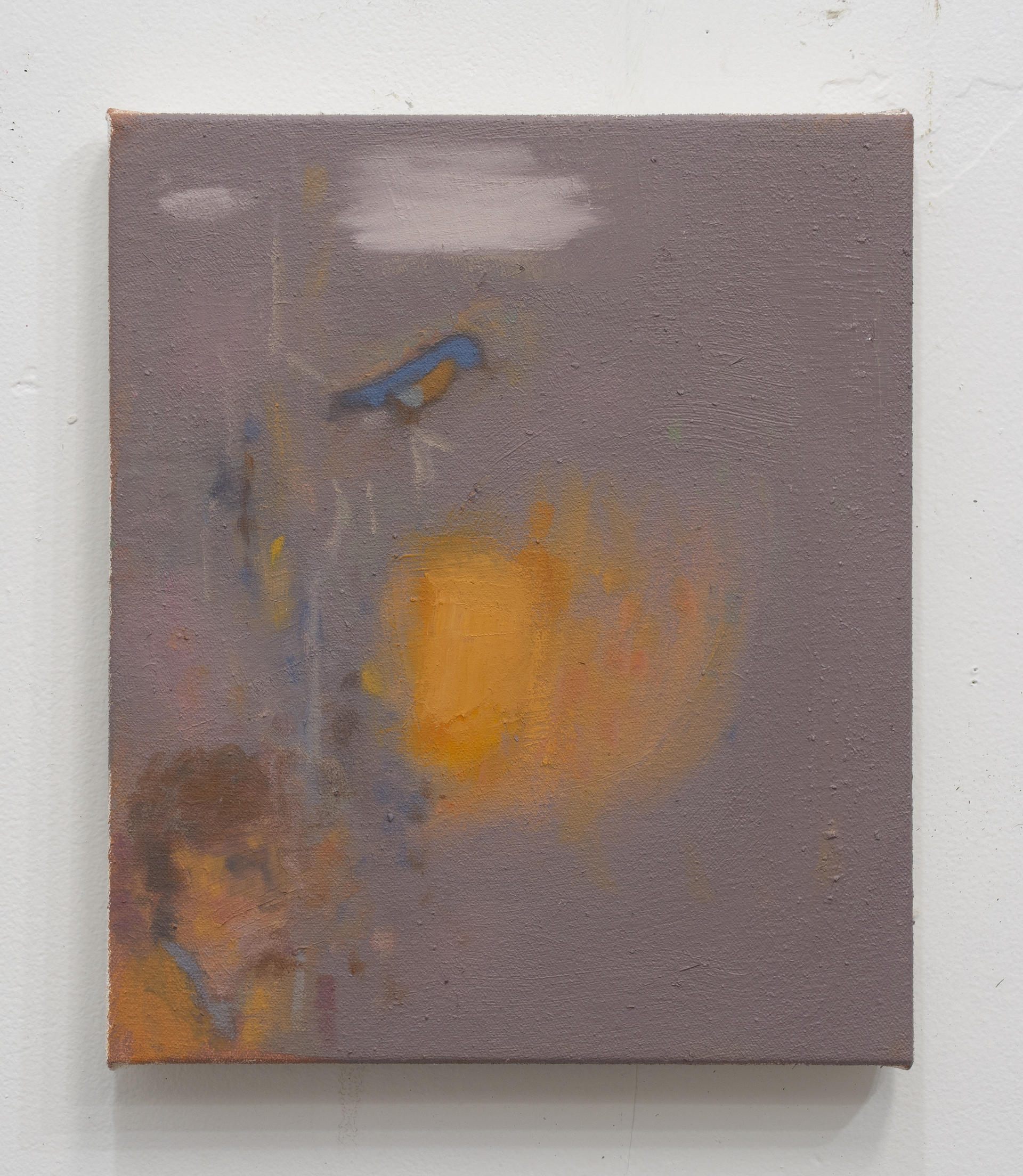 Eastern bluebird
Oil on canvas
12 x 10 inches
2023
Image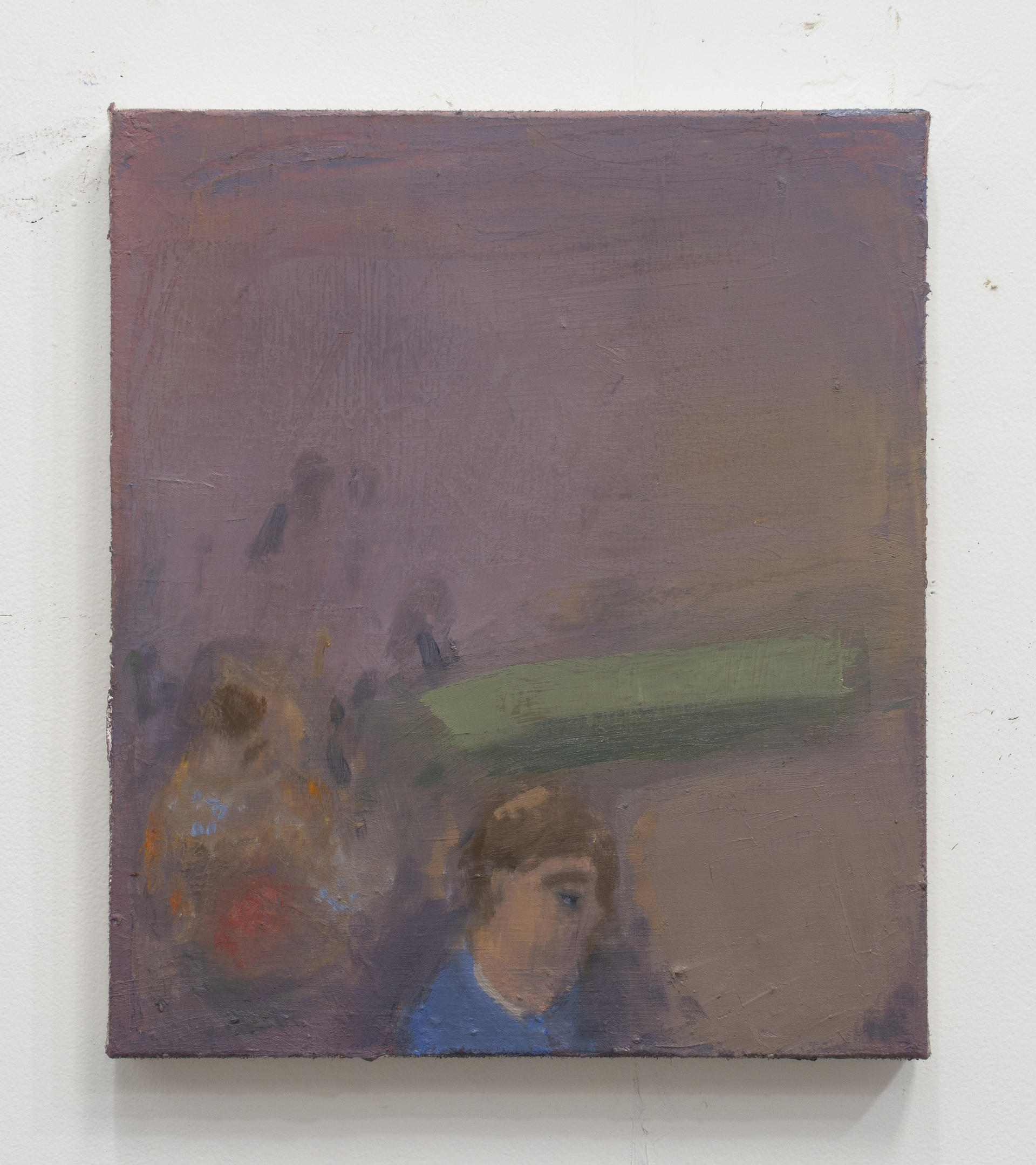 Downtown, brown sky
Oil on canvas
14 x 12 inches
2023
Image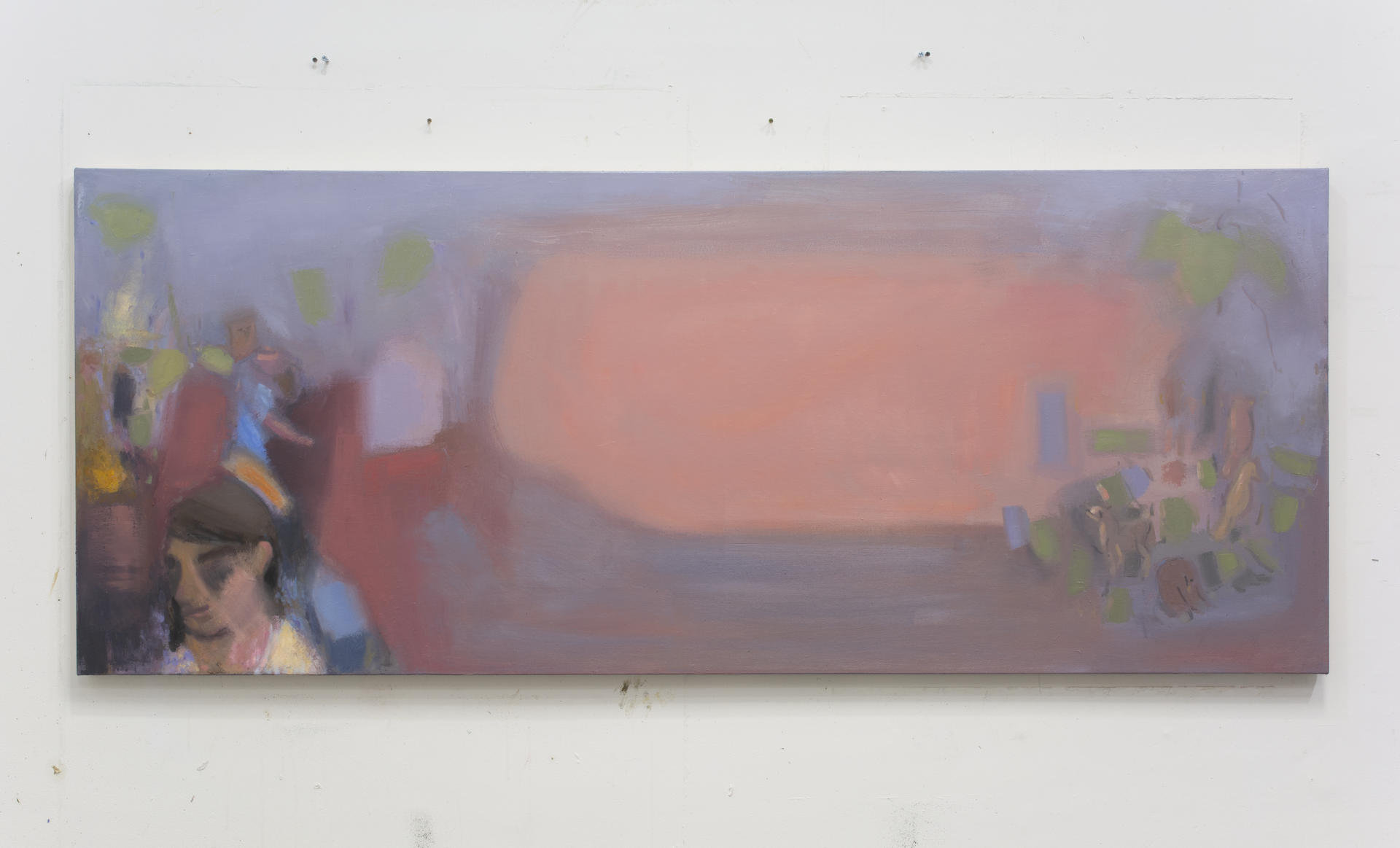 Natura Naturans
Oil on canvas
34 x 84 inches
2023
Image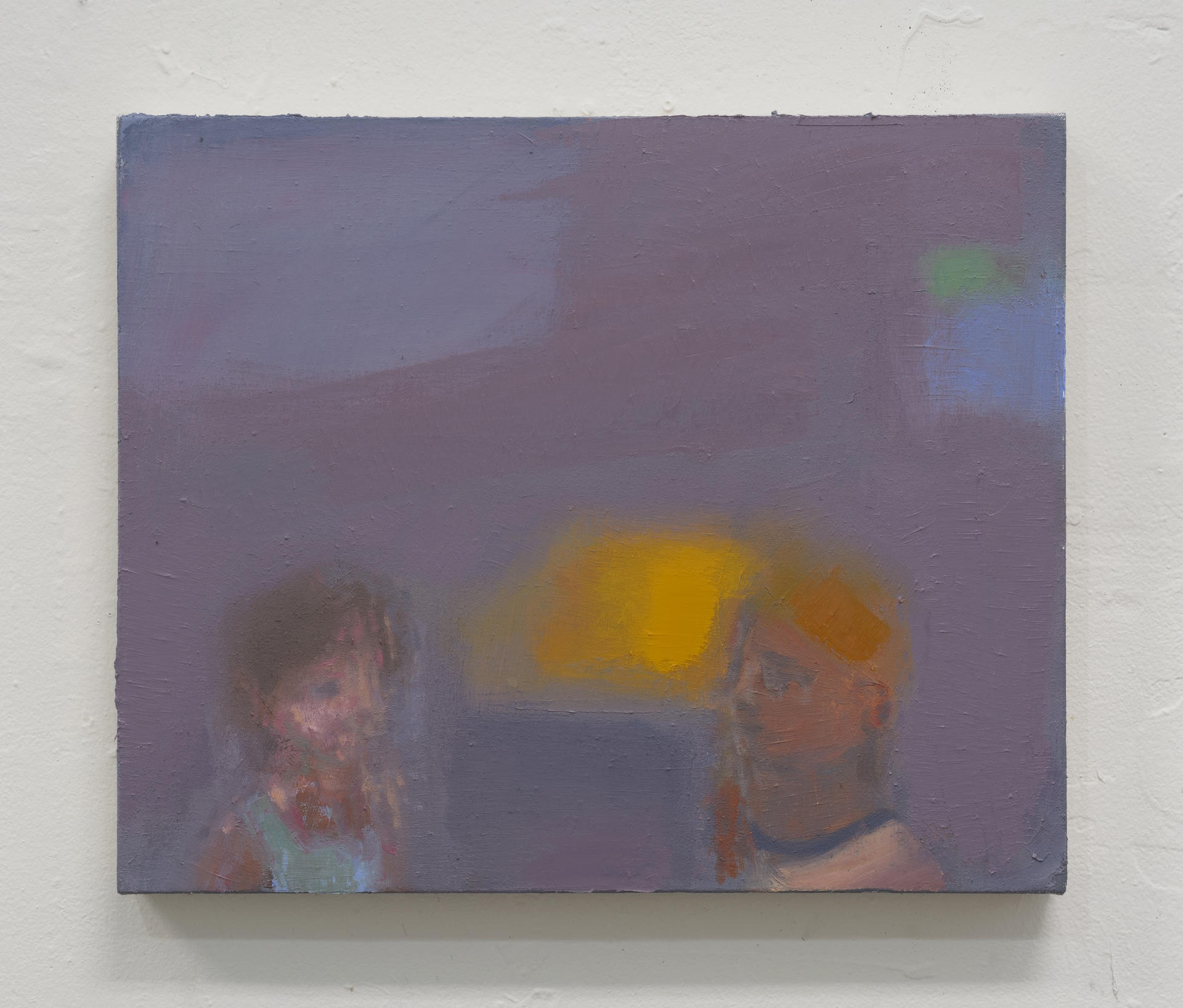 Conversation
Oil on canvas
16 x 20 inches
2023
Image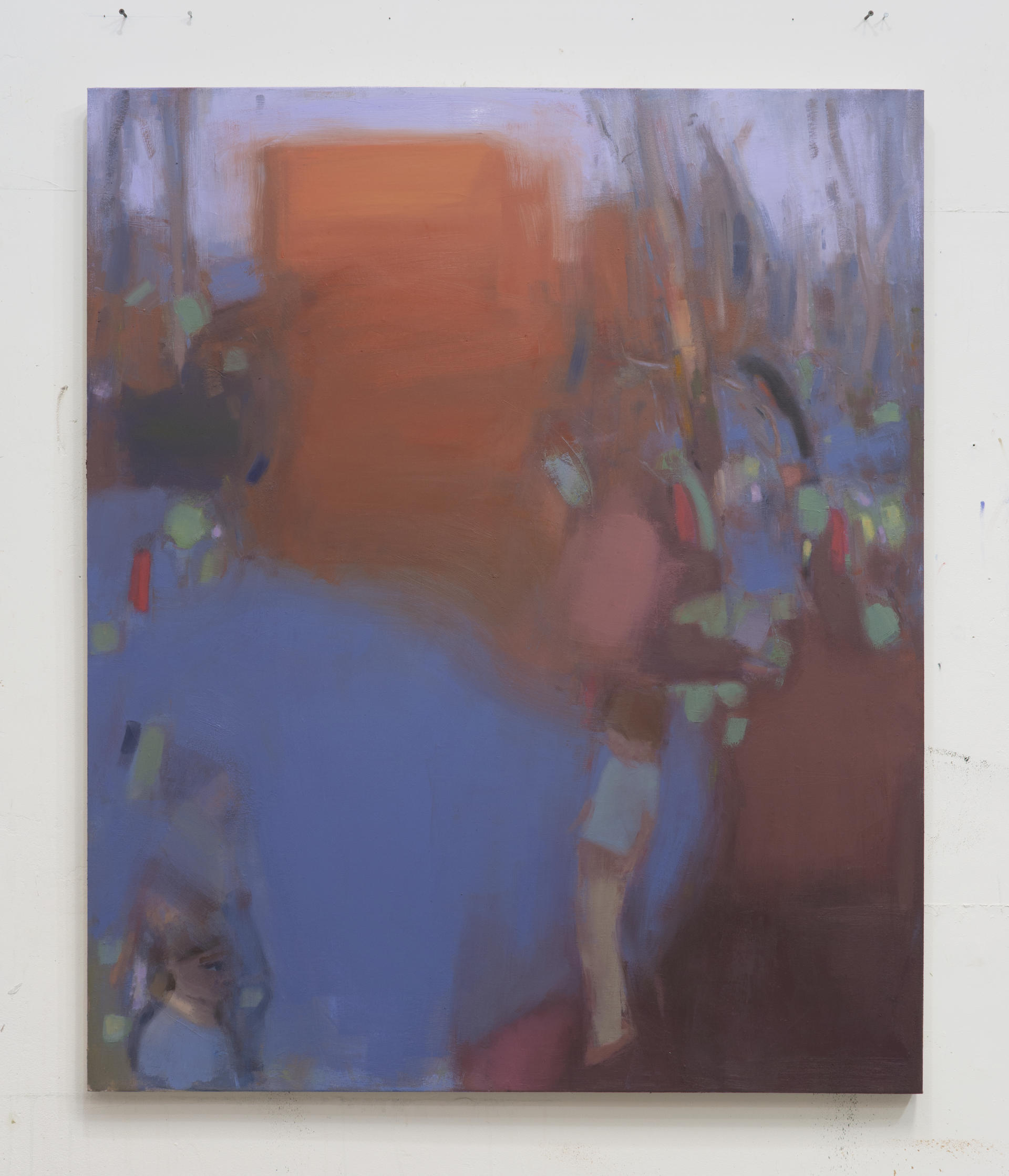 John and Benefit Street (evening)
Oil on canvas
57 x 47 inches
2023
Image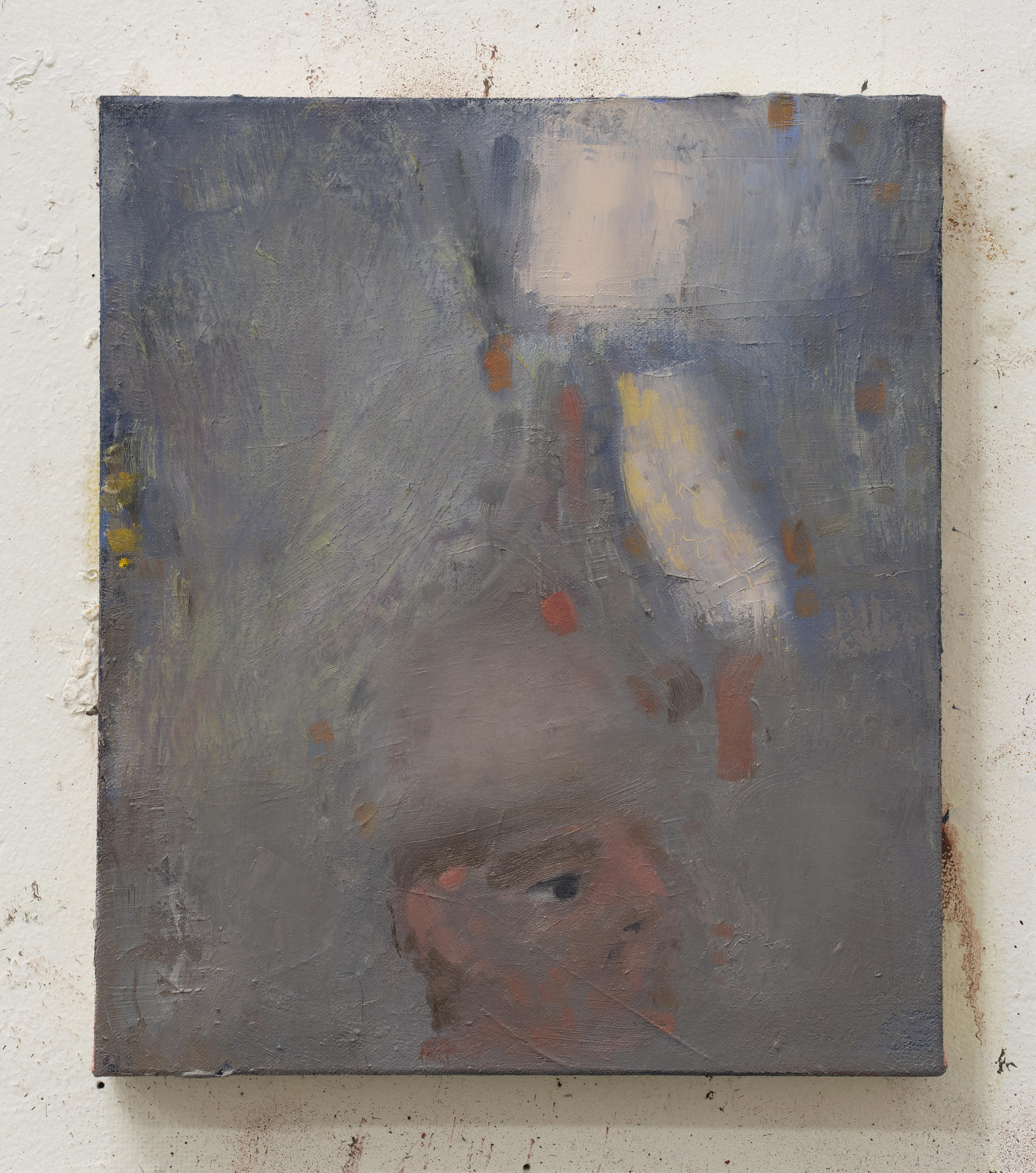 Brain fog
Oil on canvas
14 x 12 inches
2023
Image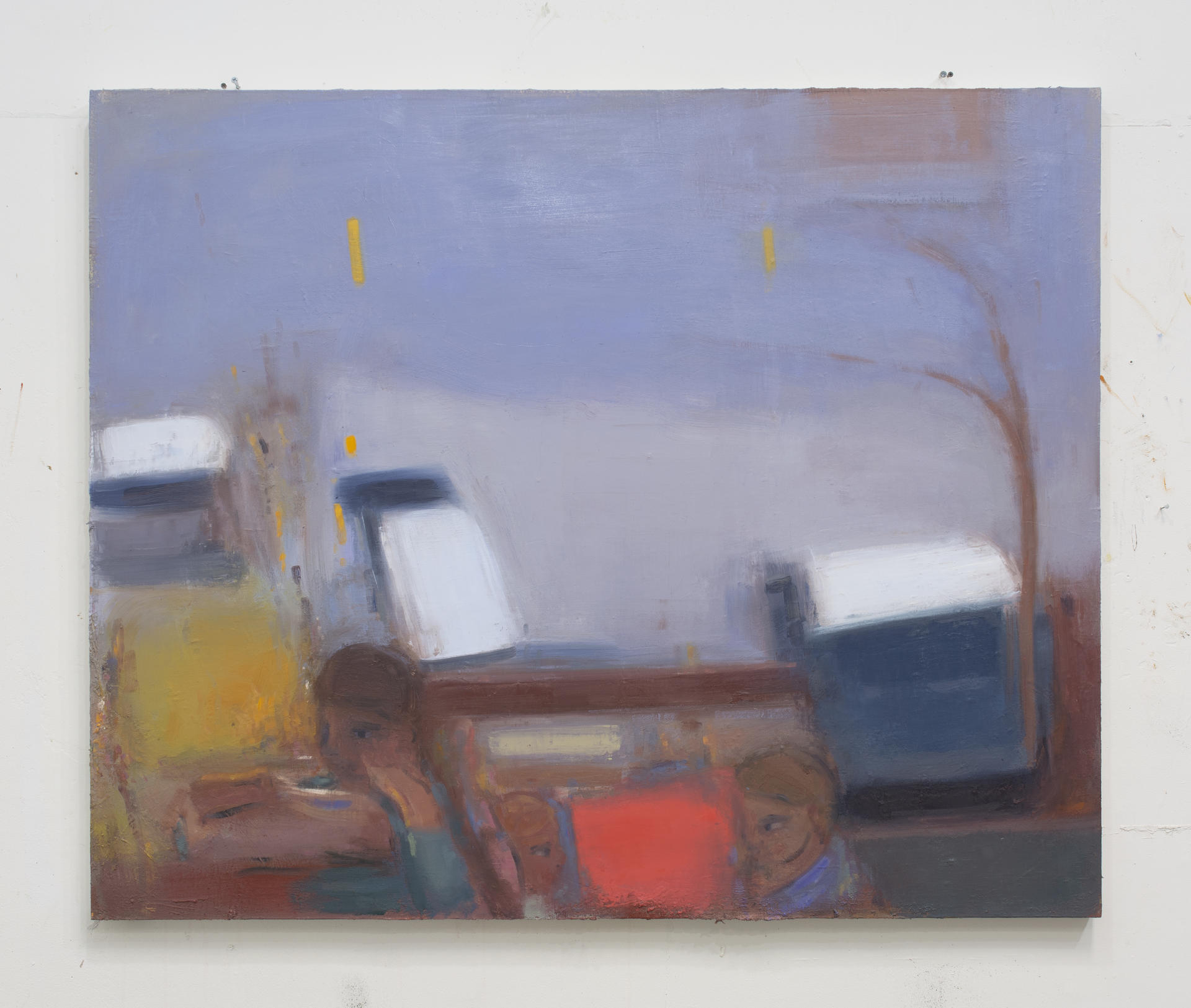 Studio window
Oil on canvas
47 x 57 inches
2023