Image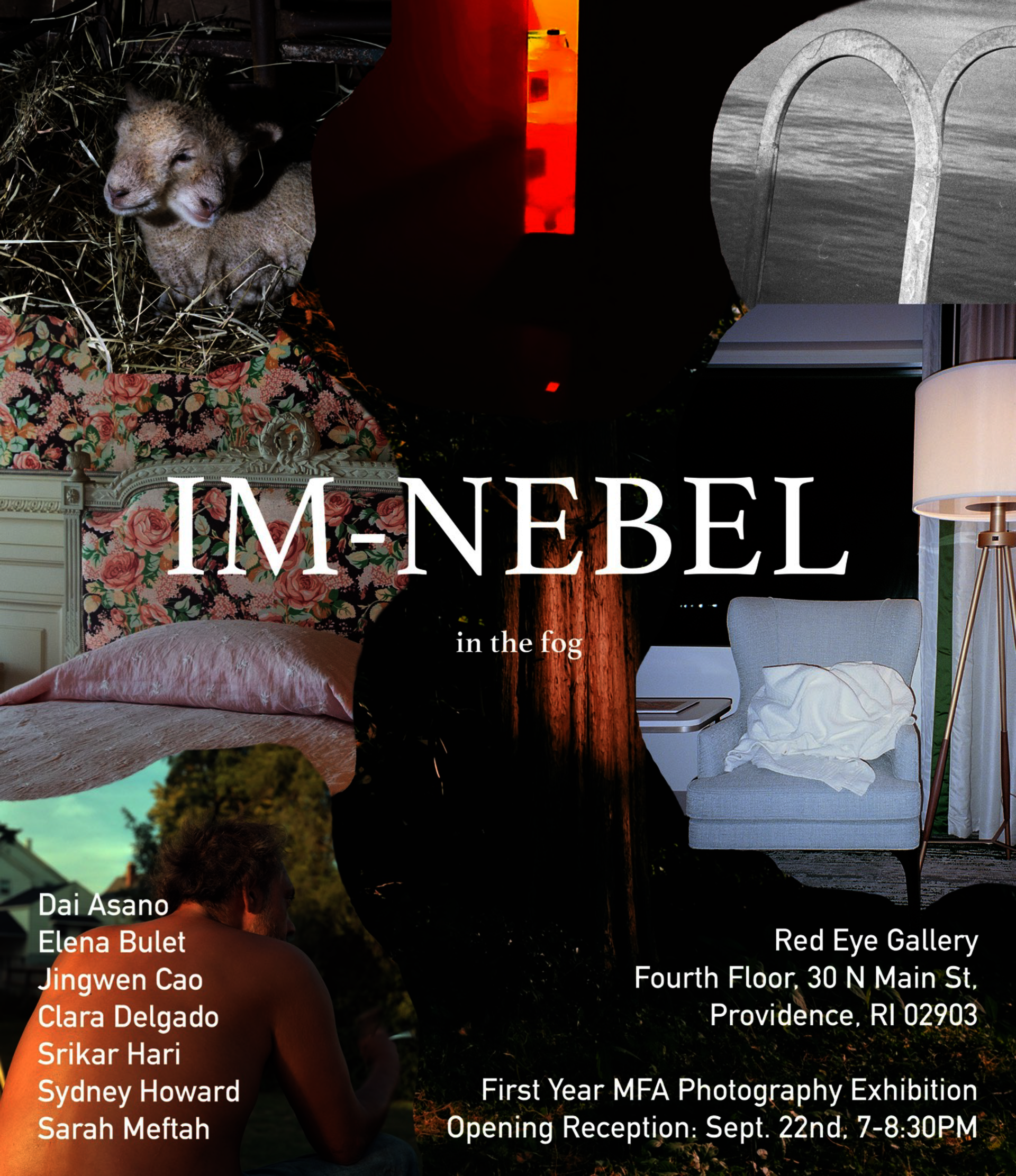 EVENTS
Obscura
Saturday 10/8, 11am–4pm
Design Center, room 308
The Camera Obscura has long been a tool in the transformation of the material world into two-dimensional representation and the initial basis for the invention of photography. By creating a room-sized Camera Obscura, we ask viewers to unpack the fundamental synthesis of what a camera does and the myriad of illusions it creates in relation to its subject. In this case, our room-sized Obscura points north creating a liminal, meditative space of representation and spectacle. 

Im-Nebel (In the Fog)
Friday 10/7, 3–5pm
Saturday 10/8, 10am–4pm
Design Center, 4th floor, Red Eye Gallery
As a means of introduction to the department and RISD community, our first-year graduate students self-curate and install an exhibition of their recent photographic work. The exhibition not only showcases their work but also acts as a catalyst for conversation, critique and shared research within the RISD landscape. 

Open Studio events do not require pre-registration.
MAP
7
Design Center
30 North Main Street
Obscura

Room 308

Saturday 10/8, 11am–4pm
Im-Nebel (In the Fog)

4th floor, Red Eye Gallery

Friday 10/7, 3–5pm

Saturday 10/8, 10am–4pm
ABOUT
RISD approaches photography as an ever-changing set of technical, conceptual and aesthetic conditions that exist within a broad social and cultural context. Students delve into the making, presentation and interpretation of photographic images, exploring photography as both a language and a craft. Ultimately, they learn how to use cultural signifiers, symbols and metaphors in the content and structure of image making.