Image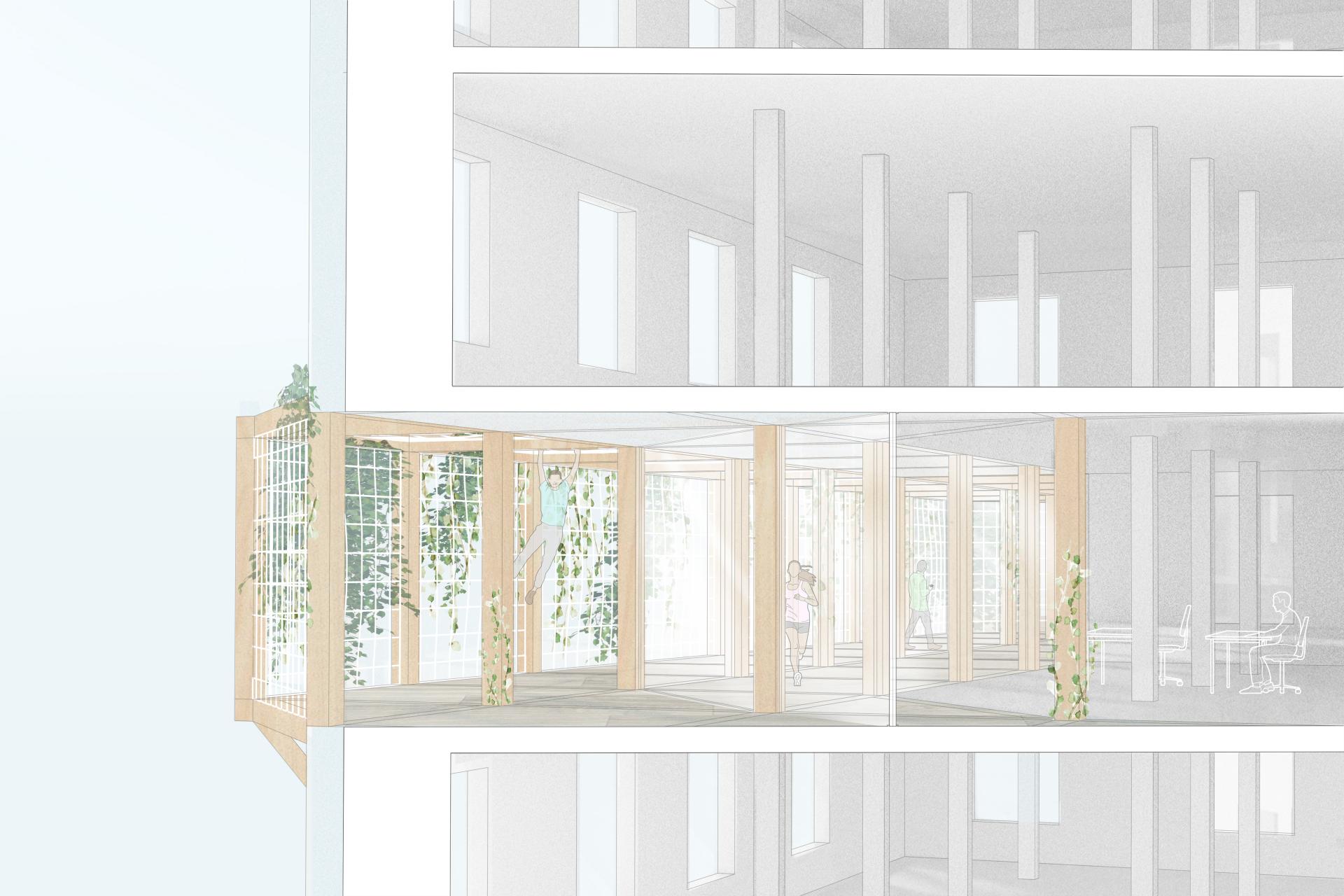 Hannah Langmuir
PLAY GROUNDS
SYMBIOSIS OF HUMANS, NATURE, AND ARCHITECTURE
Examining our Evolution
Image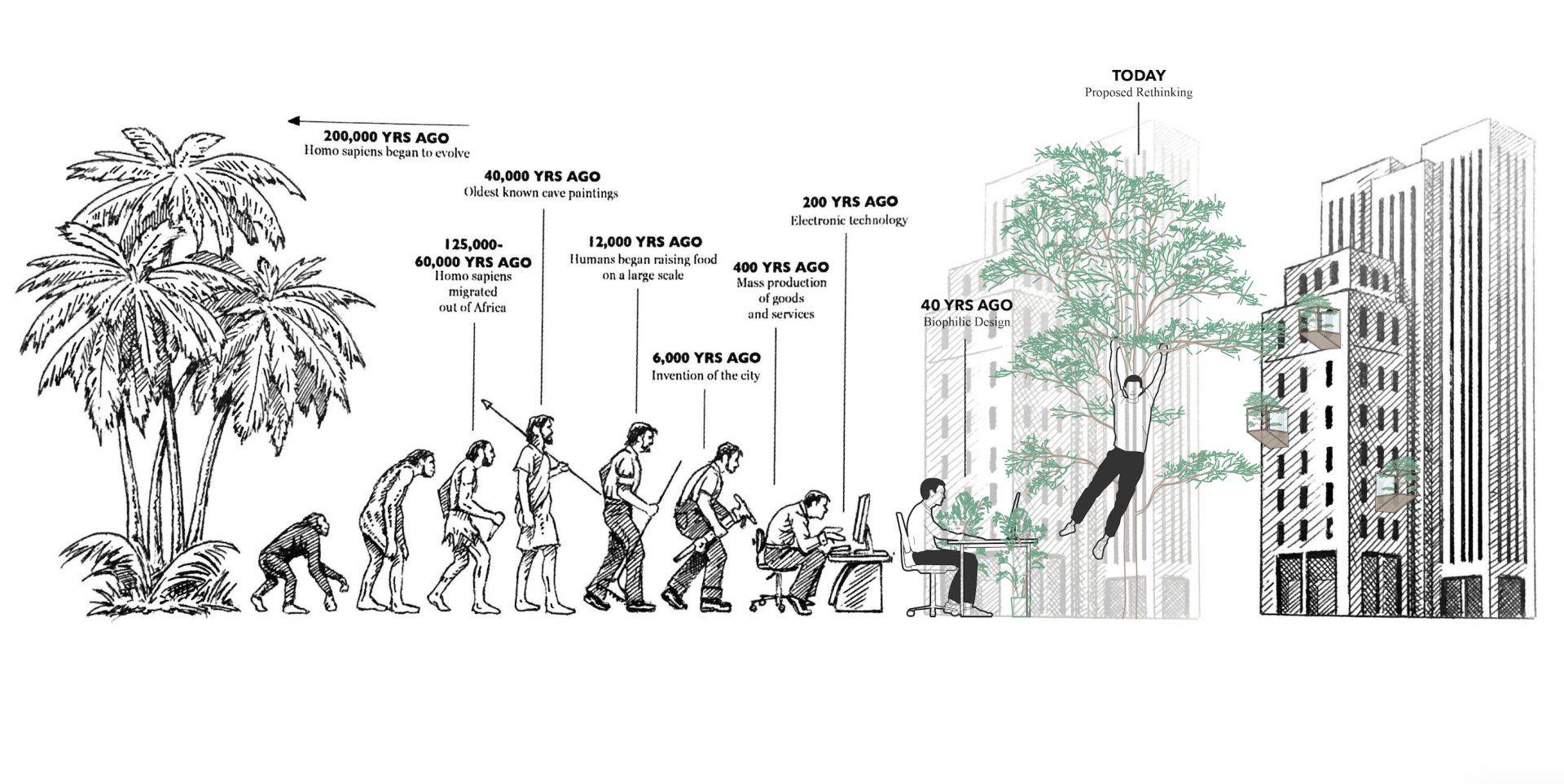 As we have adapted to learn how to best take advantage of our natural resources, we've evolved into the beings we are today. However, once we shifted away from natural environments to embrace new technologies and confine ourselves to our human-built spaces, we began to take a step backwards in this evolutionary timeline, returning to a confined, limited state. Biophilic Design then emerged in an attempt to counter this, seeking to reconnect us to the natural world to improve our health and happiness, using various tools for introducing nature into our built environments. While studies have shown the benefits of Biophilic Design on our state of being, there is still a disconnect between humans and nature within these built spaces as we find ourselves still consumed by the human-specific program that we are confined to. So while the built environment now incorporates some of the natural, our behaviors in and around it are still inherently unnatural. 
As a result, this project examines play as a solution to connecting humans, nature, and architecture. By designing modular building additions to existing offices in downtown Providence, this process was an exploration in adapting our architecture to provide spaces where we can tap into our more freeing and primal behaviors to remove us from our otherwise highly structured human-specific routines. Particularly as we find ourselves trapped in our cities with little access to natural landscapes, it's important to design our spaces in such a way that we still have the option to step away from our more rigid daily lives and into a new environment focused on harnessing local and human natures.
Design Process
To consider how to adapt these new play grounds, I chose to work with the simple modularity of a cube. The goal was for these spaces to be easily reconfigured and adapted to the structure of each existing building, and also to the variety of new active programs I would be introducing. Using this framework also allowed me to explore the materiality of each side of the cubes and how it can cover, enclose, or semi-enclose spaces.
In working with multiple office buildings and a range of new programs, I was able to consider the project on a spectrum, adapting the module to explore the degree of freedom of program, the role of other natures in these play grounds, and the degree in which the new program disrupts the existing spaces.
Module Design
Image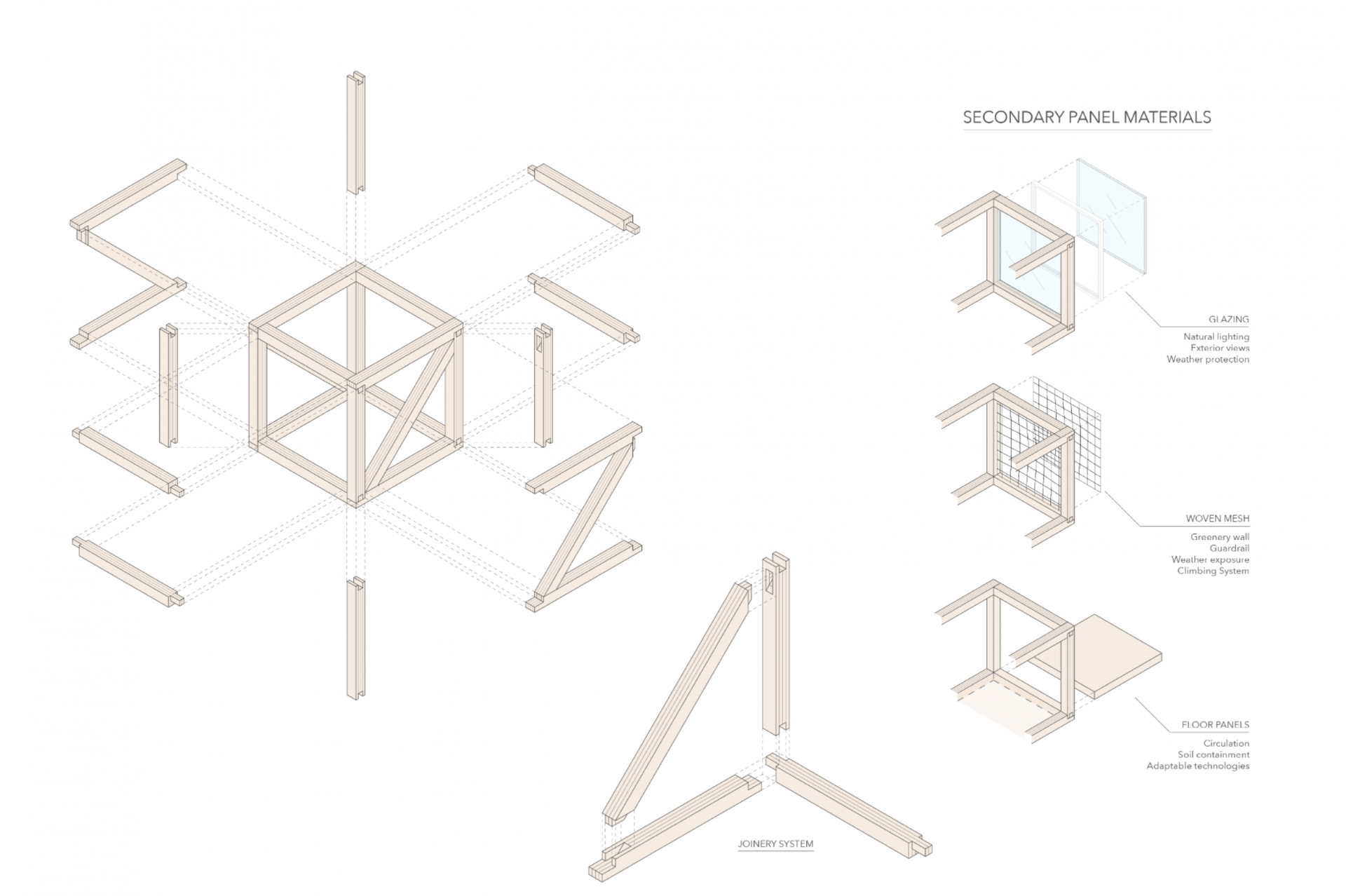 Spectrum of Adaptations
Image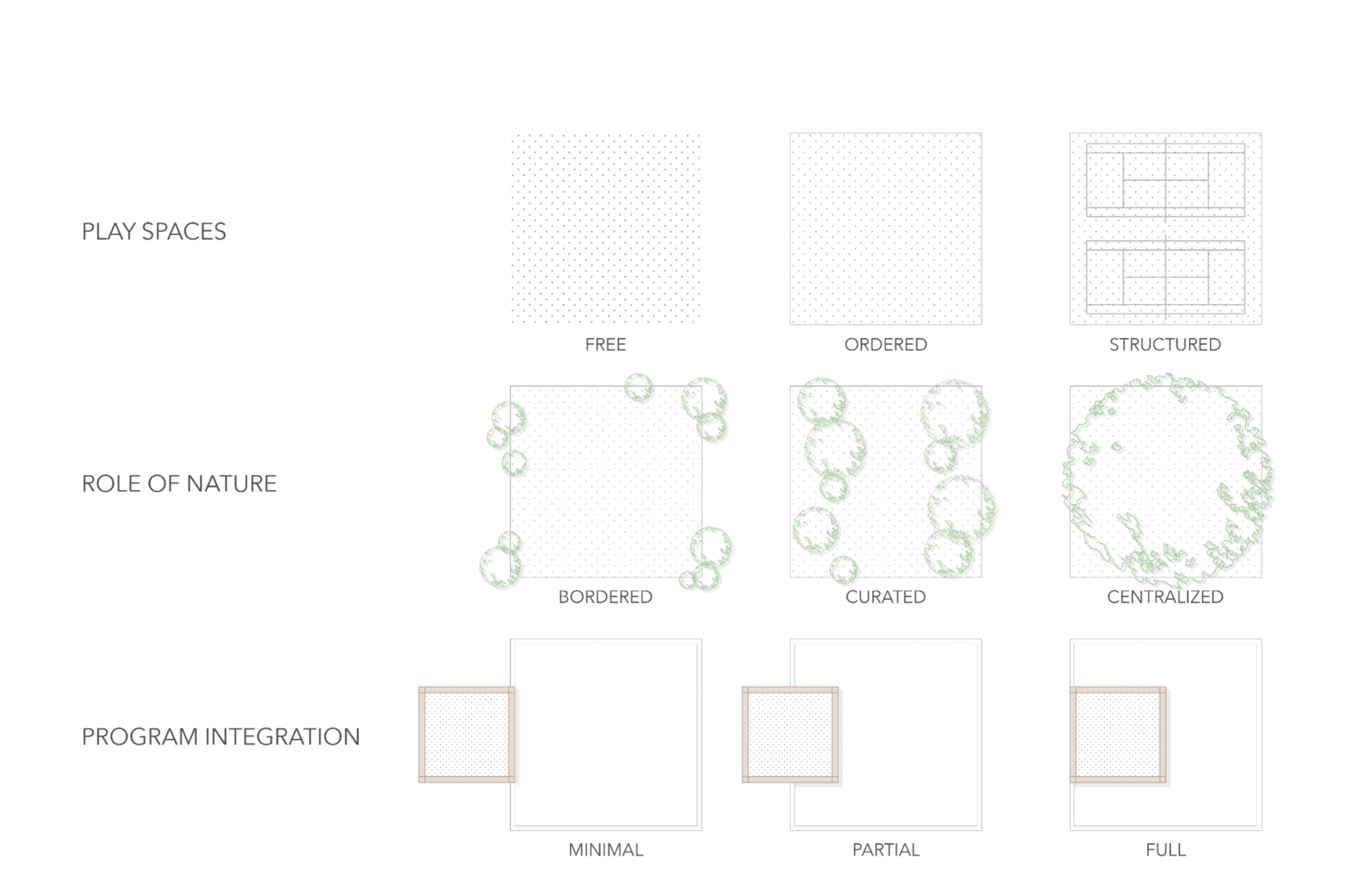 The Vertical
Image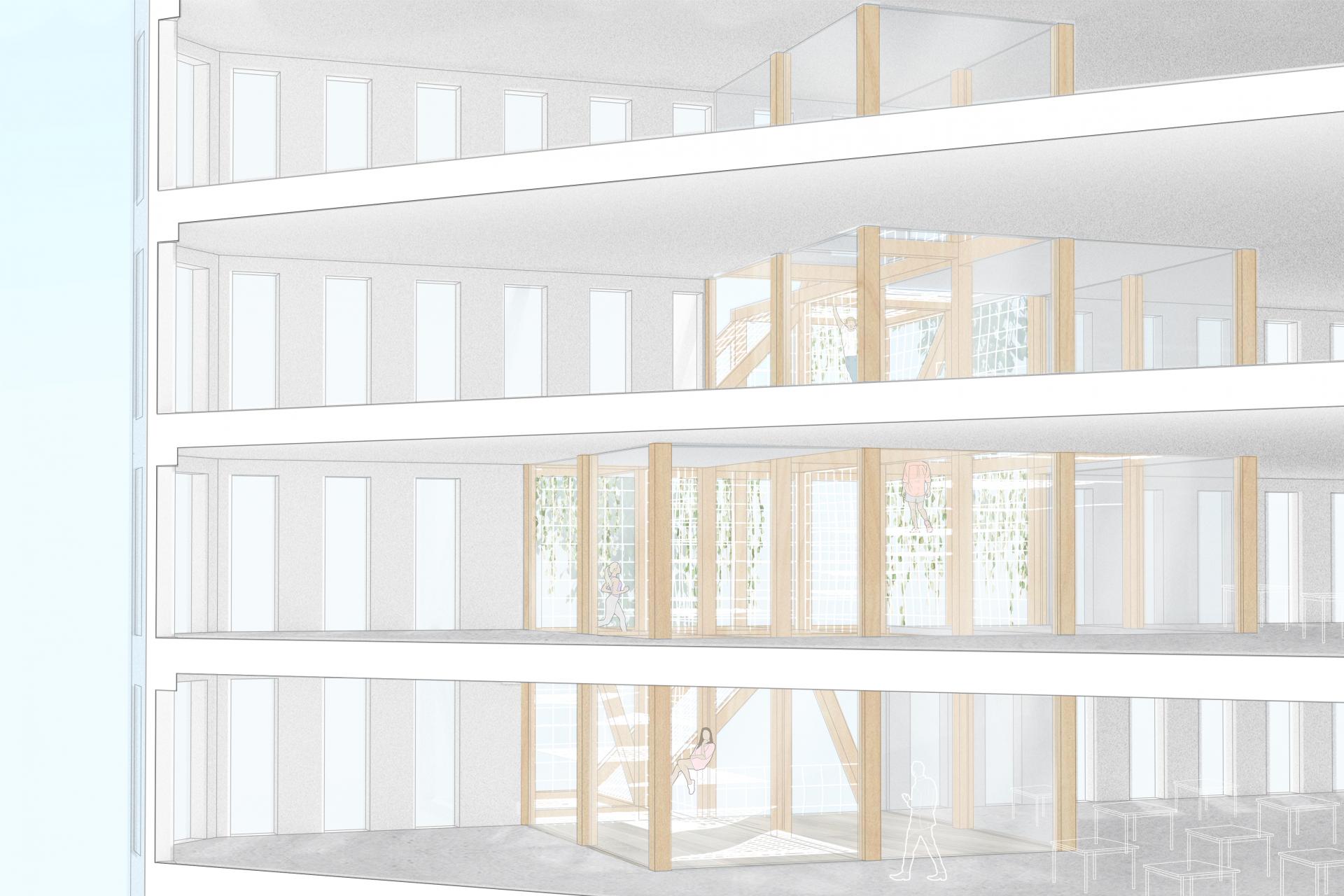 The Horizontal
Image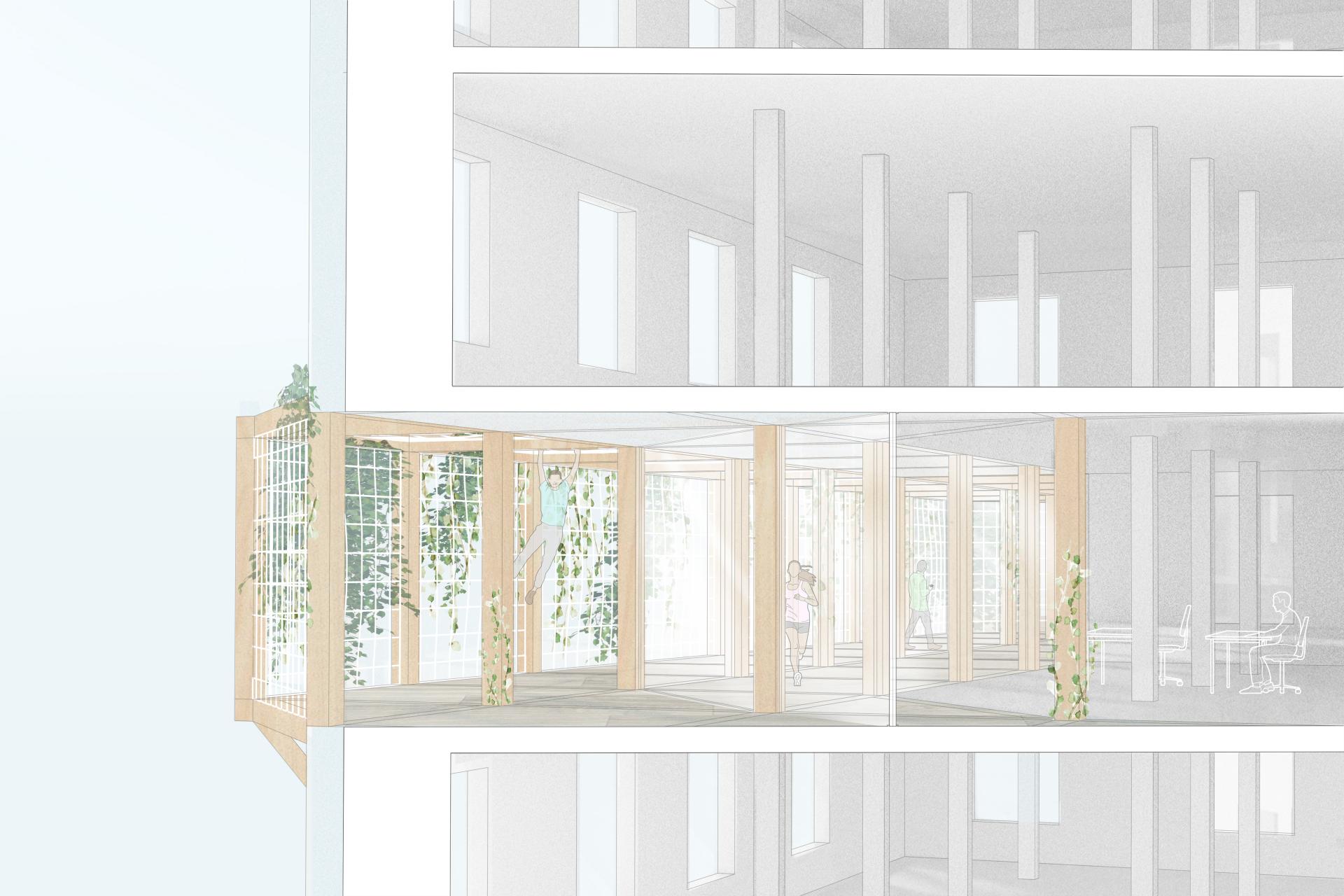 The Grid
Image