Image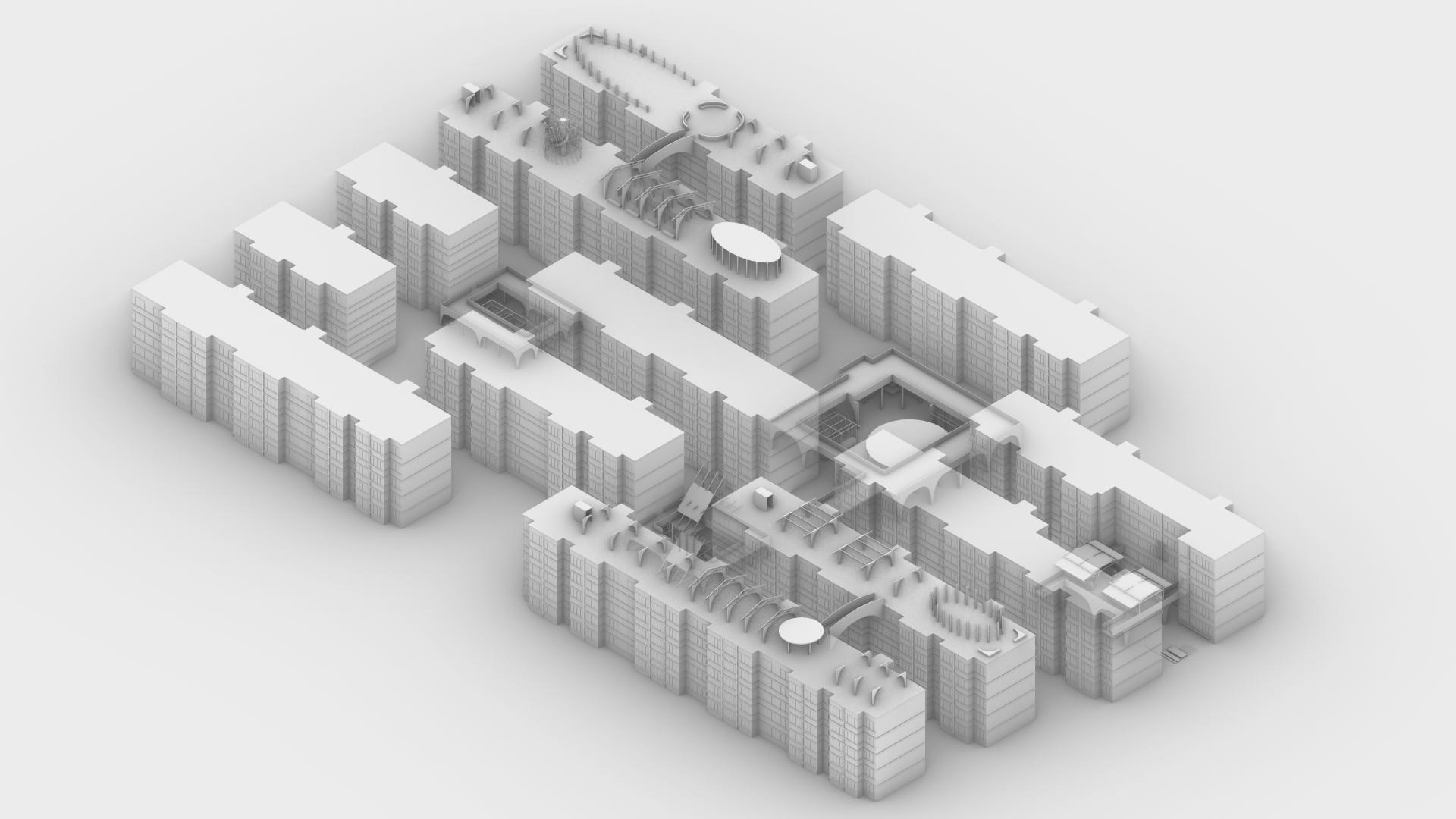 Zhan Zhang
Relocation Community Revival
Main Elevation
Image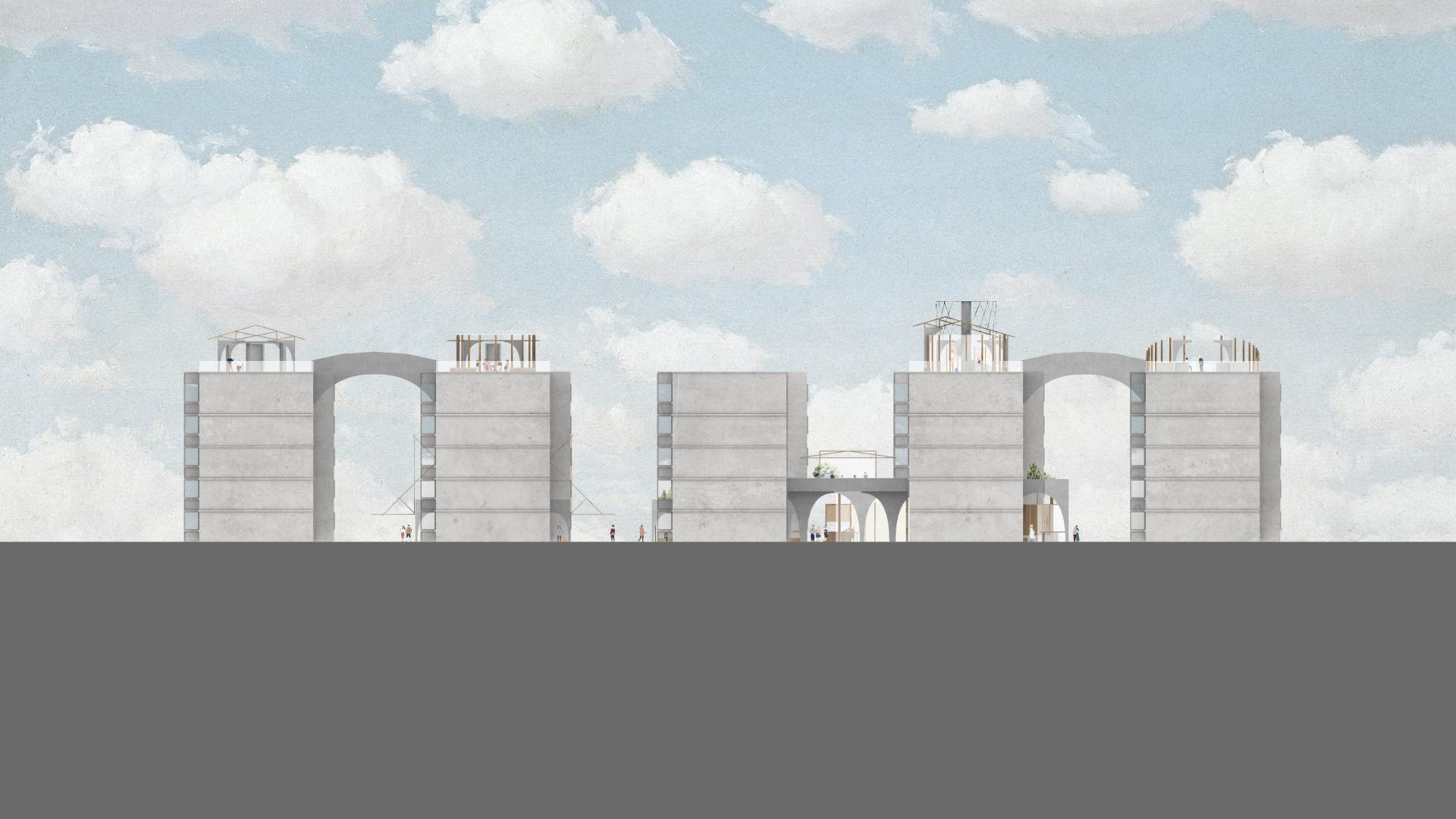 The thesis idea come from my personal experience. Being in the middle of the most rapid urbanization process in China, I saw lots of stories, few of which are joyful. But mostly people used to live in rural areas with their own fields are not satisfied with their newly offered living environment provided by the government. Leaving their original rural houses is the reality they must face.
I on one hand accept the fact that the urbanization process is a trend that we could not reverse. On the other hand, something could be done to help the newly moved in residents to adjust themselves to the new norm.
Based on the analysis of what is missing in the process of demolition and relocation, I focused on bringing back the spatial quality of rural living and the engagement of residents in the building process of the living environment. To achieve that, I intentionally left blank certain space in the public space in relocation community for residents to build with the materials they themselves collect from the demolition process or other local sources.
The thesis shows the process of how the material is collected from the demolition and then reused in the relocation community. Also imagined several structural iterations created by the residents for various programs.
Main structure frame 1 Ancestral Shrine
Image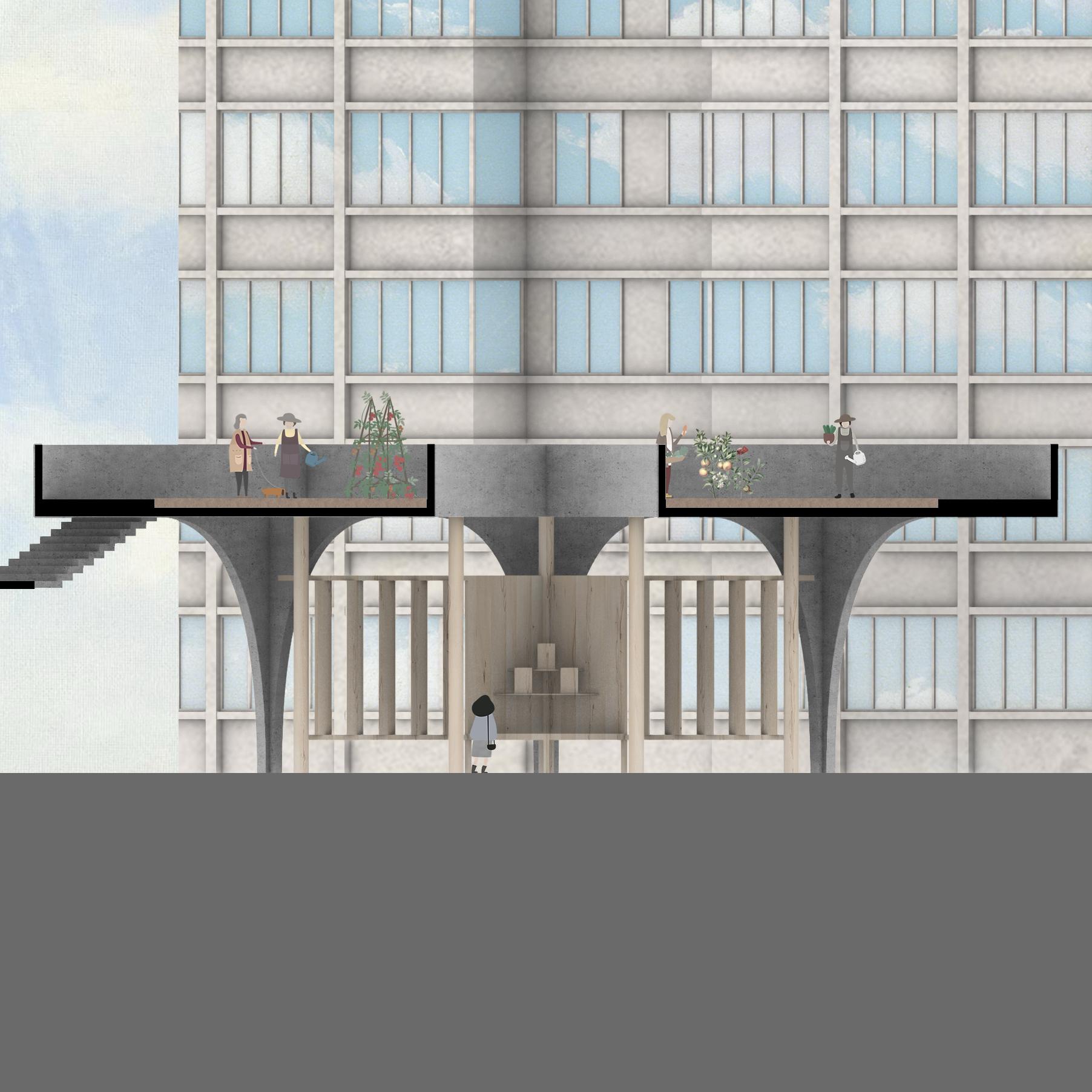 Main structure frame 3 Eatery & Public Kitchen
Image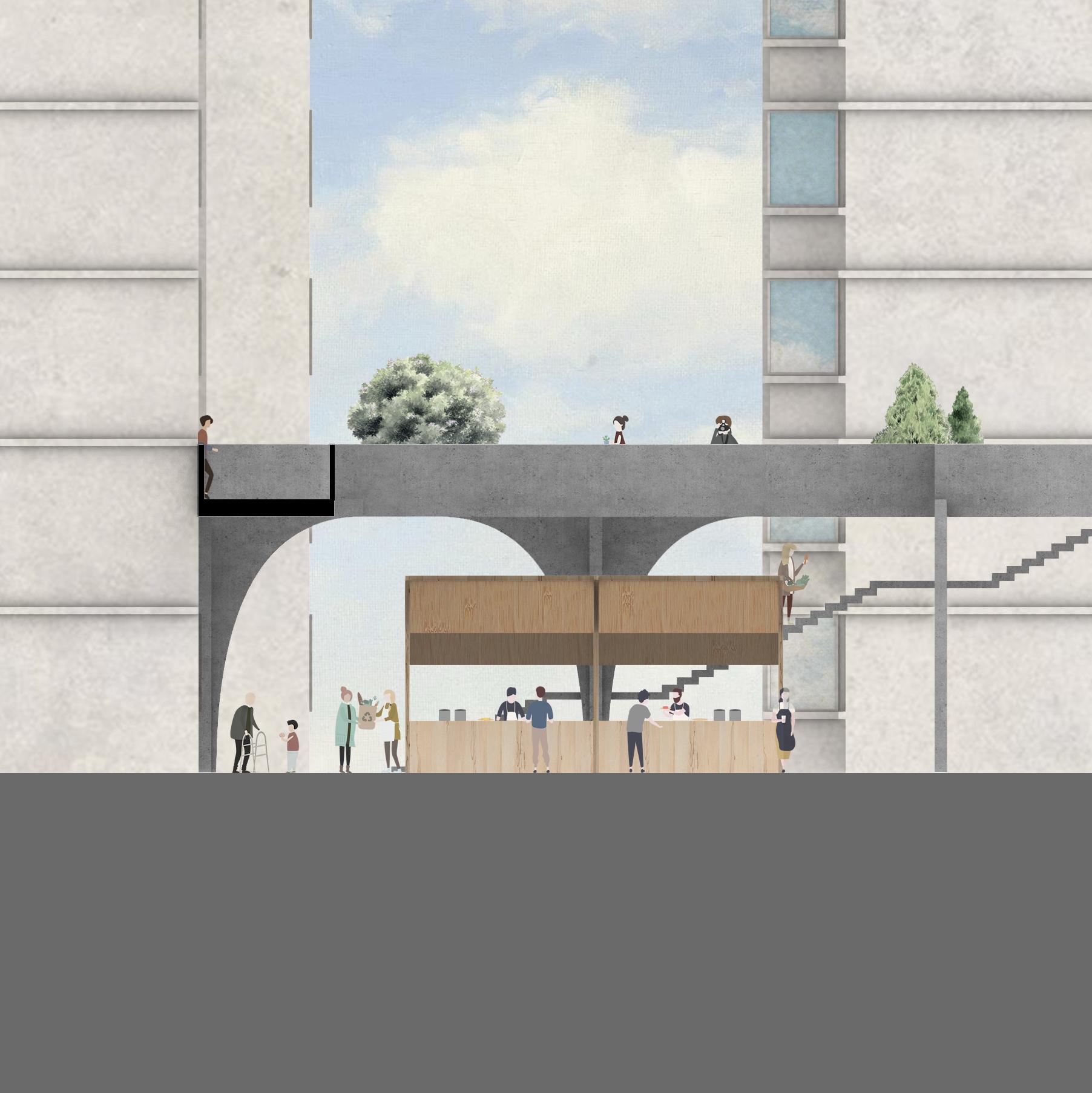 Main structure frame 2 Library & Bar
Image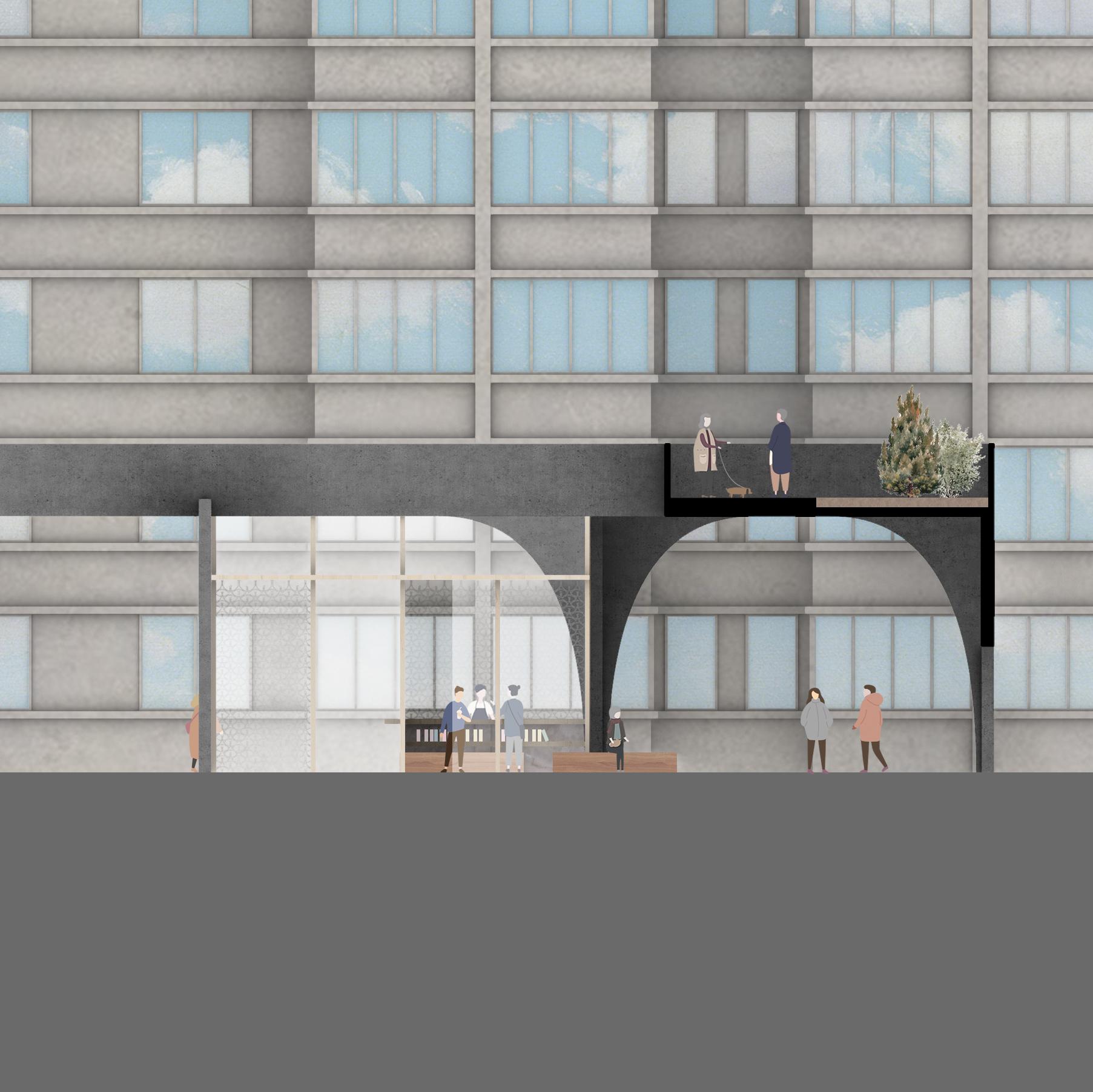 Main structure frame 4 Gallery & Indoor gathering
Image