Image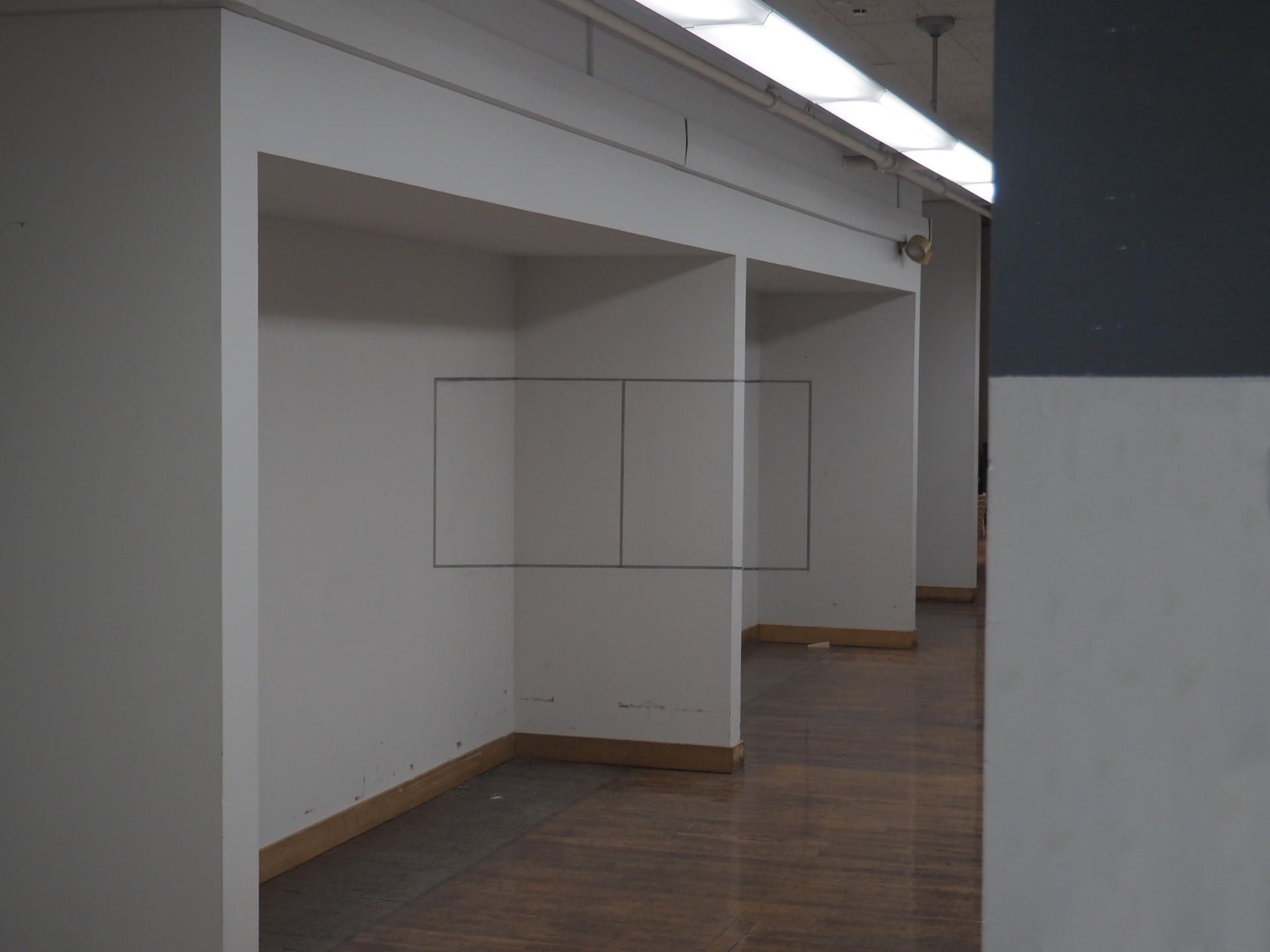 We live in a hazy existence marked by rapid pace, development, digital consumption, and a deteriorating environment. Spatial Reveries stands counter to the current trajectory and offers an alternative perspective by presenting one with moments of awe, discovery, and wonder to improve the disconnect between society and its surroundings. The work refers to a history of anamorphic art, cubism, deception, and optical phenomena in Western society. It operates on the urges and instincts of the artist, utilizing massing, light, transparency, horizons, and vastness to challenge perceptions of space, time, and memory. Through the play of perspective and projection the work hopes to engage the individual's body, mind, and eye ultimately creating a sense of presence and place within the larger cosmos. These somewhat obscure and opportunistic operations meditate on an architect's vision of the world, the spatial opportunities it holds, and indirectly elicit thoughts surrounding nostalgia, consumption, Earth, and perspective.
Image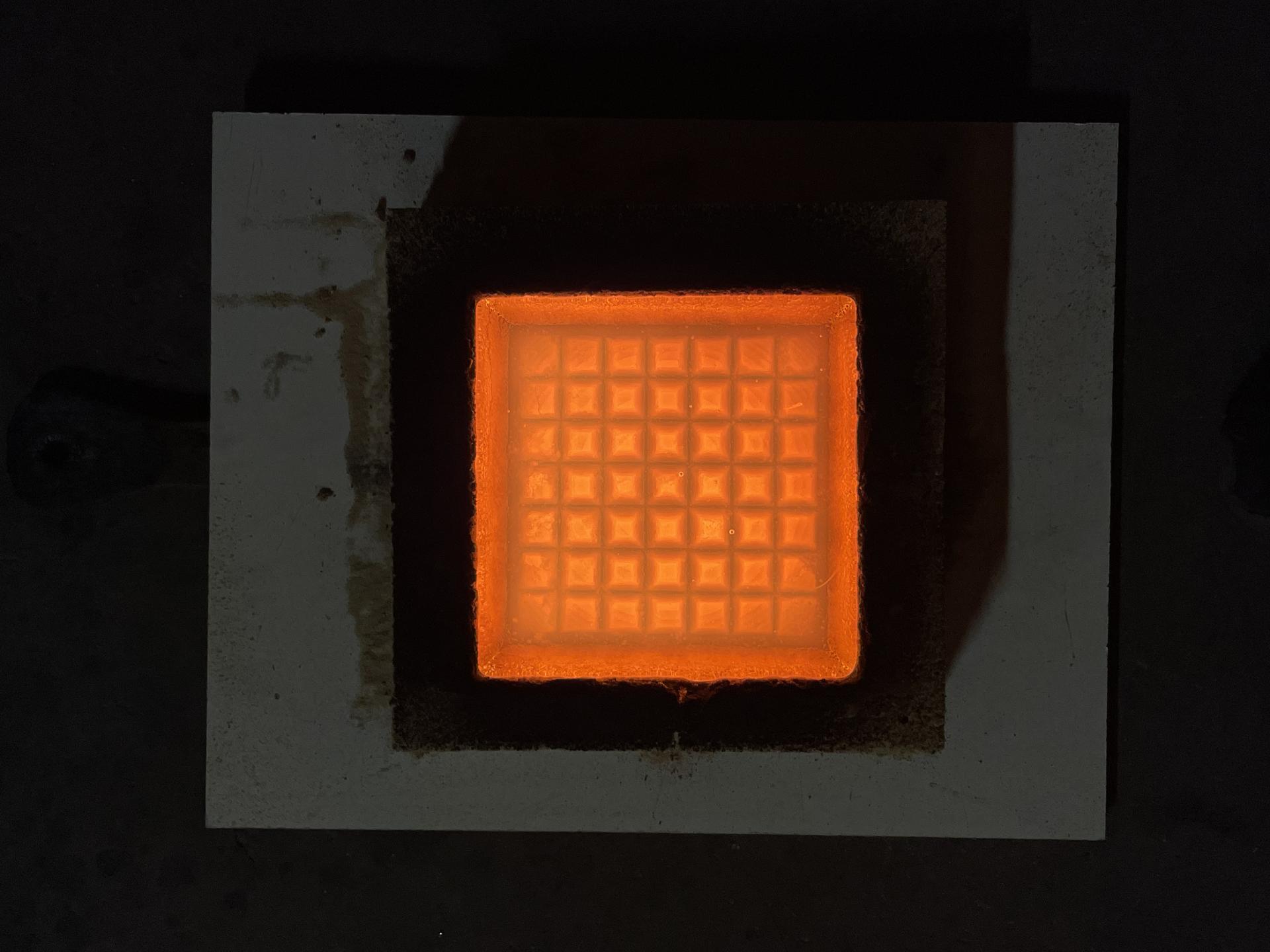 Conventional
Molten Glass
7" x 7" x 1.5"
2023
Molten glass cast into an optically gridded sand mold. The pattern creates a sense of spatial ambiguity where the viewer is uncertain what is in or out, up or down, expanding or collapsing. 
Image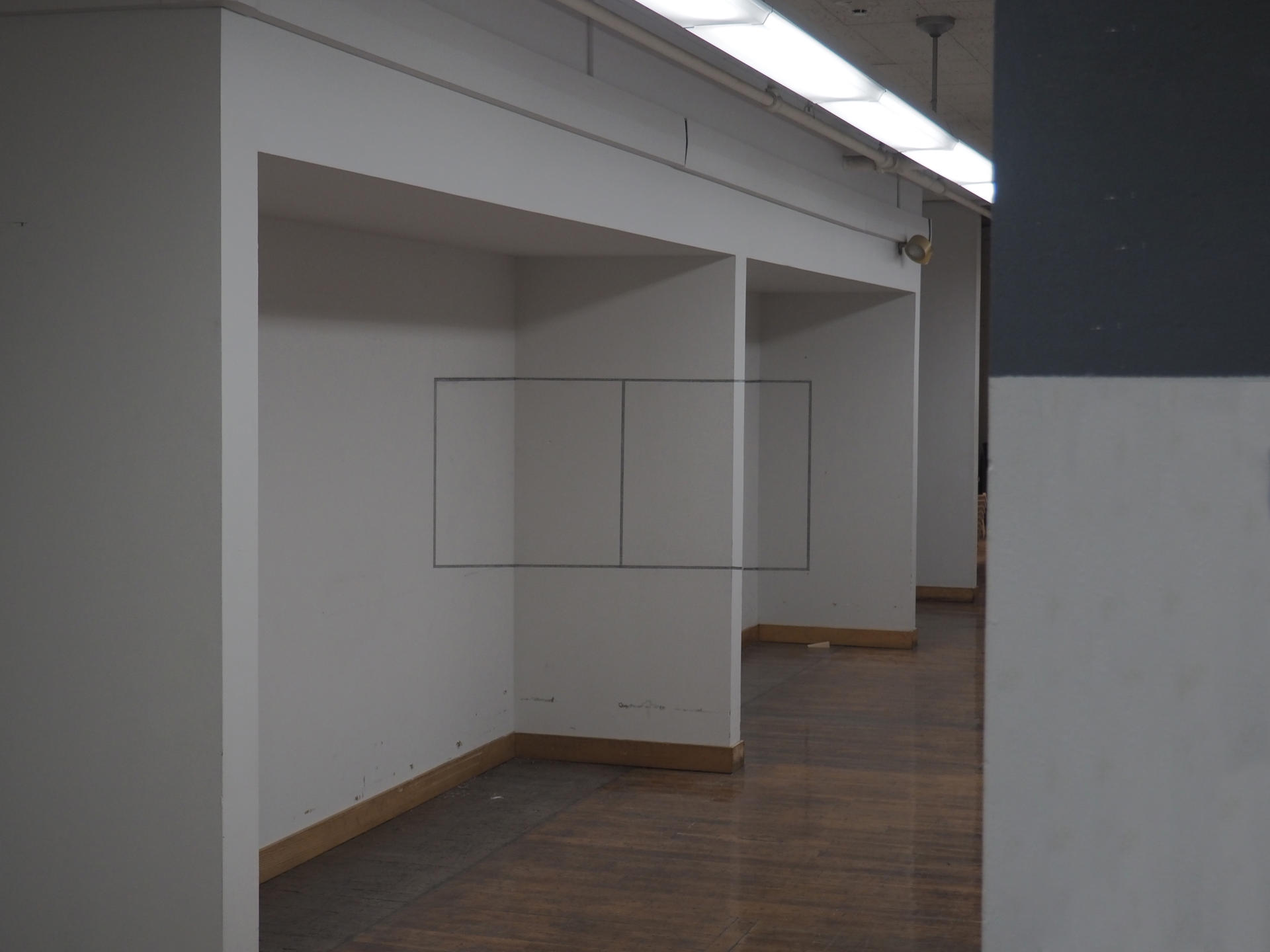 BEB
Graphite
Square
2023
Two graphite squares were drawn along the length of a corridor. From one particular vantage point the two squares appear to be flat projections placed in deep space. 
Image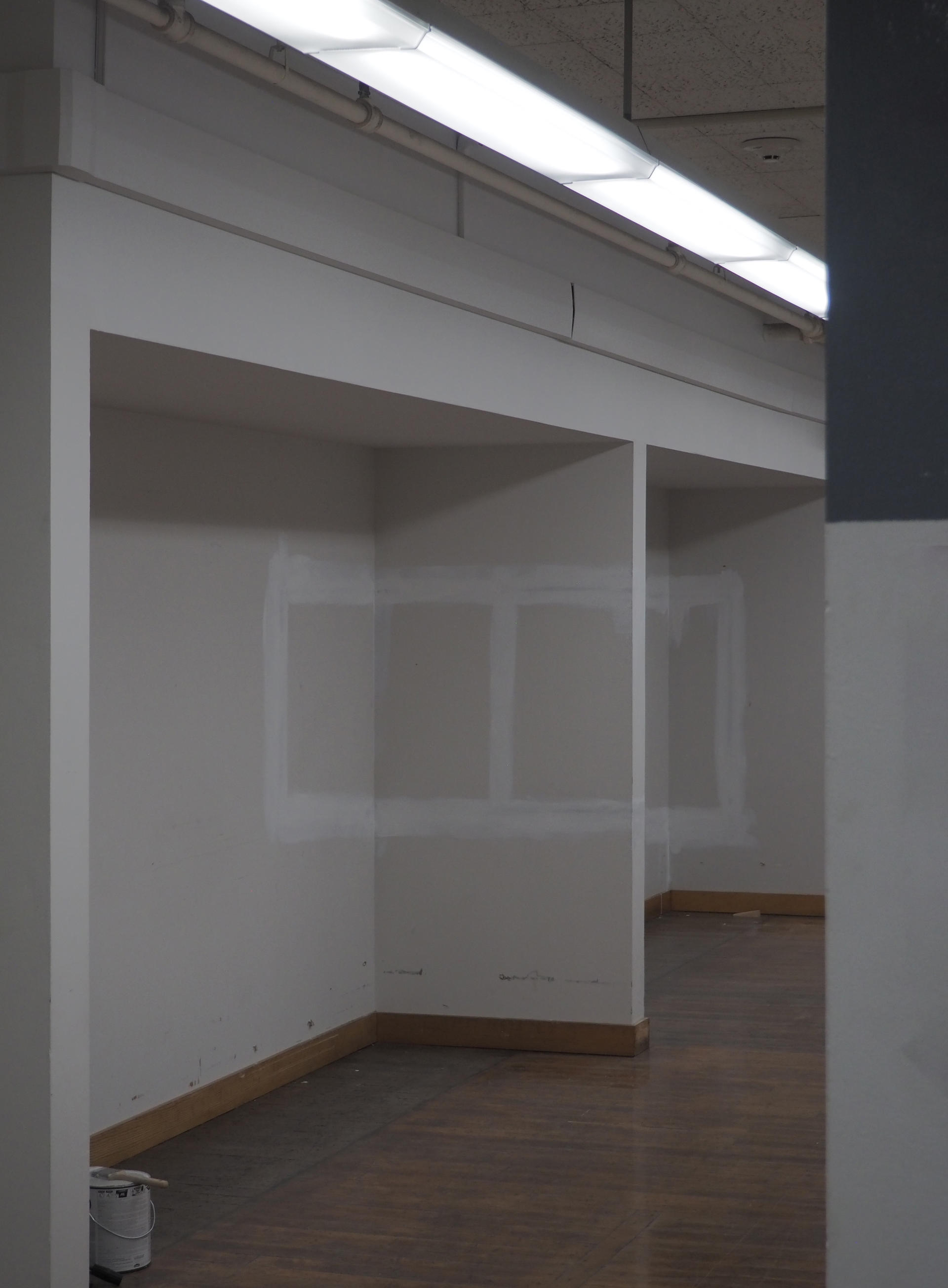 BEB2
Paint, White
Square
2023
The two graphite squares have now been painted over.
Image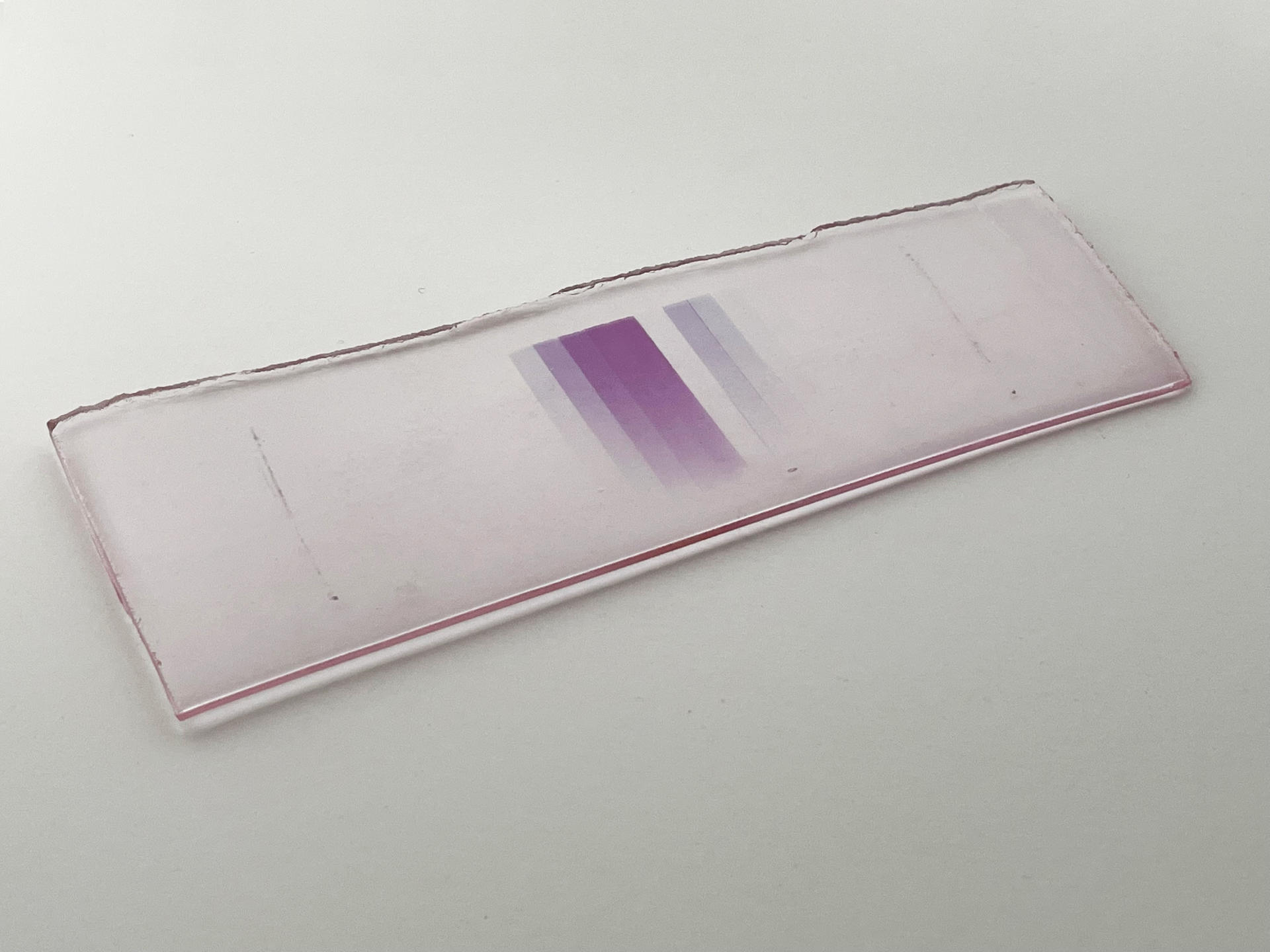 Photosensitive
Glass, Light
3" x 7"
2022
A piece of photosensitive glass remembers the various intensities of sunlight on November 22nd, 2022. 
Image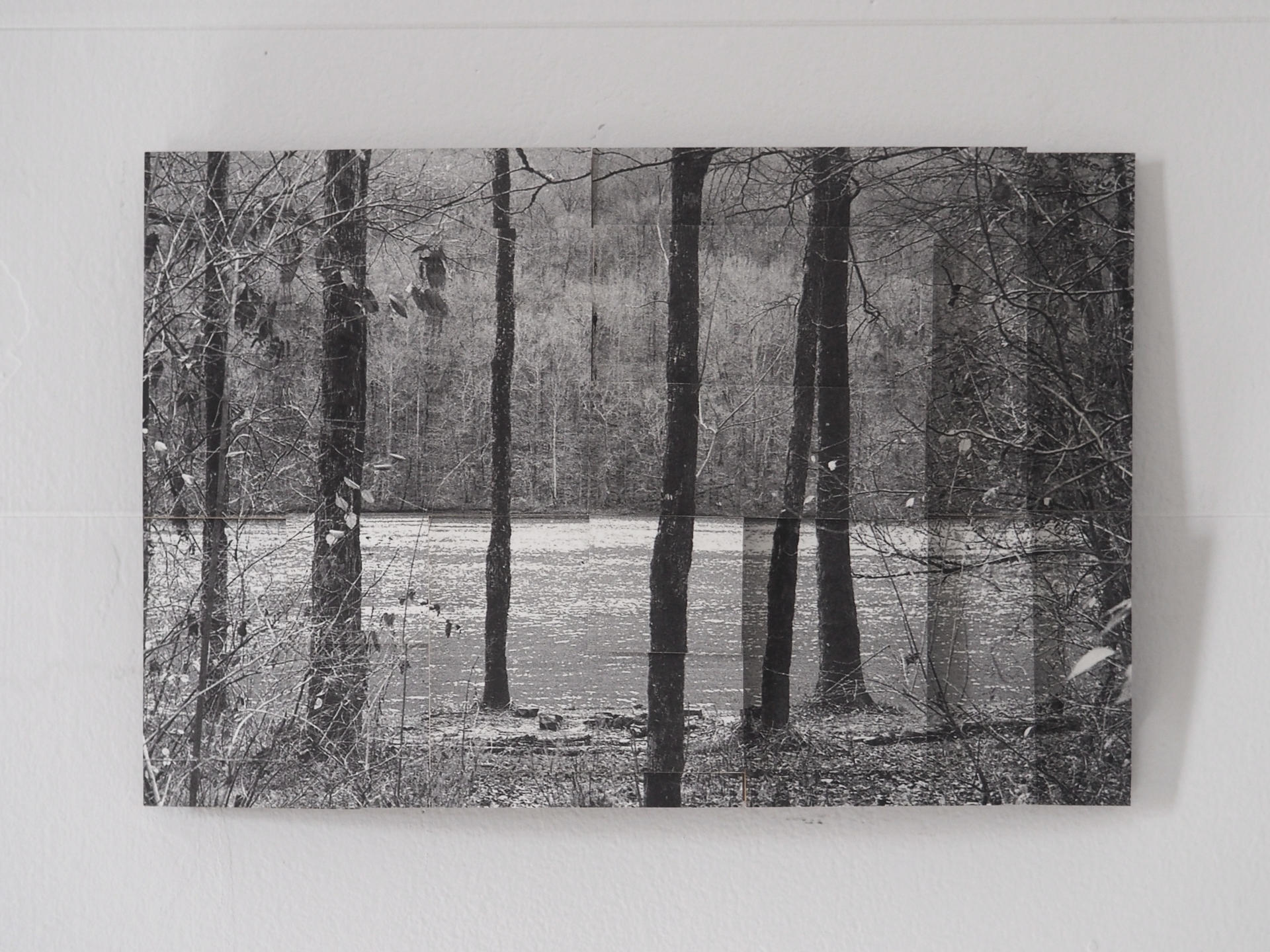 Obscuring
Chipboard, Print
12" x 10"
2023
From one vantage point the grided photo appears two dimensional. As one begins to move around the photo they discover that the image is actually composed of a series of planes. The expanding planes overlap with one another and together form an arc. The image creates a sense of space through deception and light.
Image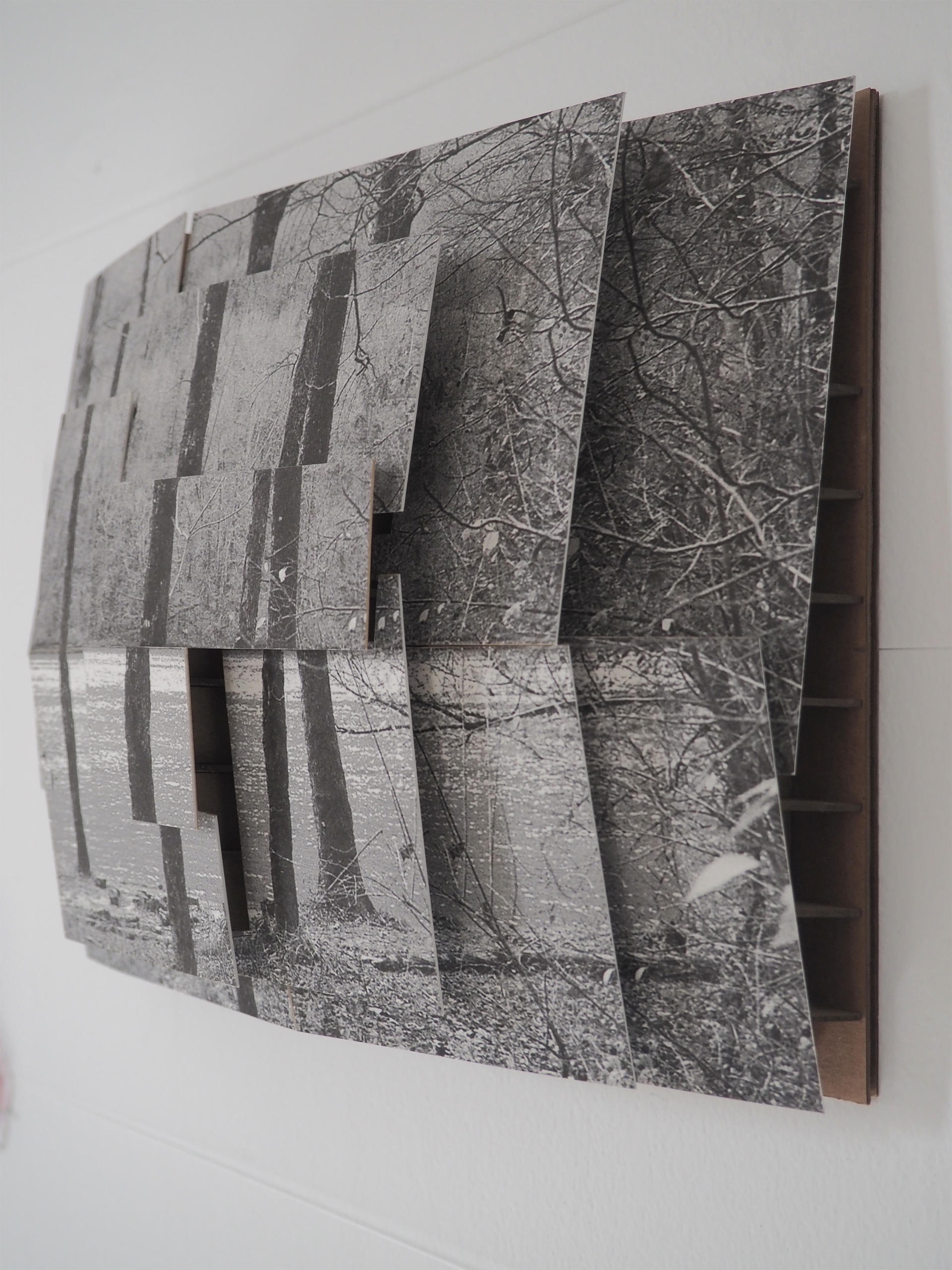 Obscuring
Chipboard, Print
12" x 10"
2023
Image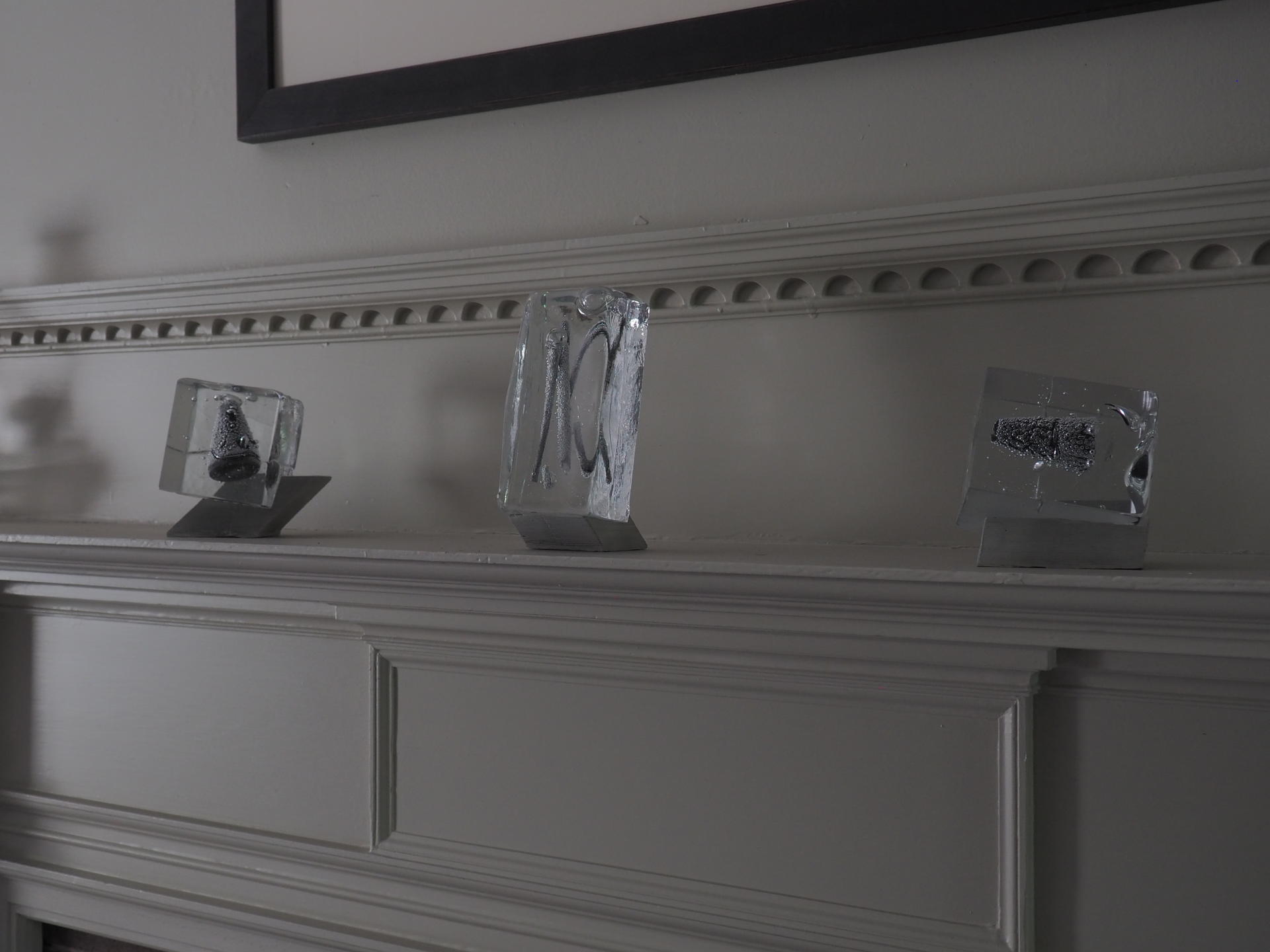 Cones of Inclusion
Concrete, Glass, Bubbles
4" x 4" x 5"
2023
Three glass objects were shown at The Ladd Observatory in Providence. The objects reflect upon cones of vision, telescopes, and multiple perspectives. 
Image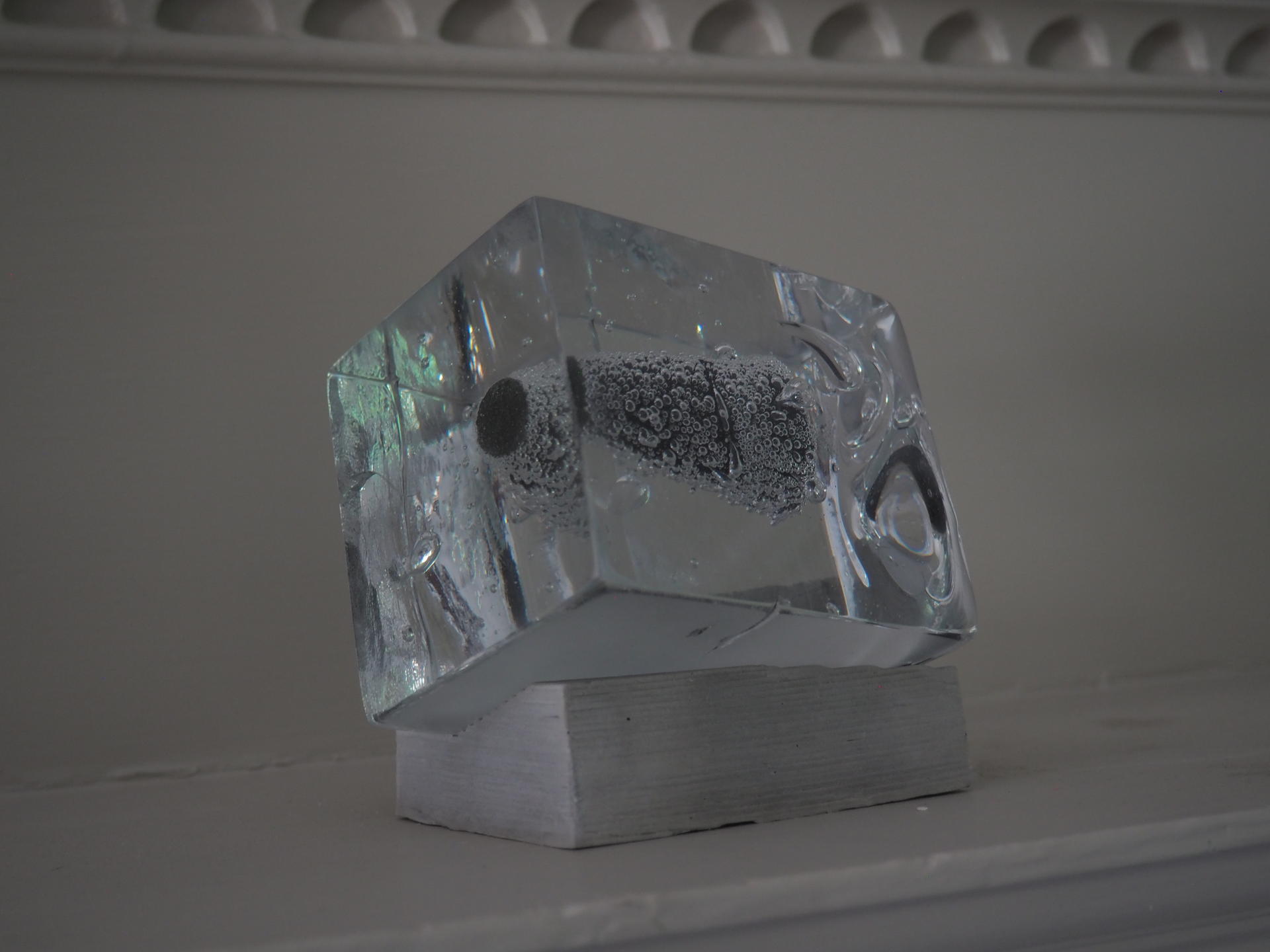 Cone of Inclusion
Concrete, Glass, Bubbles
4" x 4" x 5"
2023
Image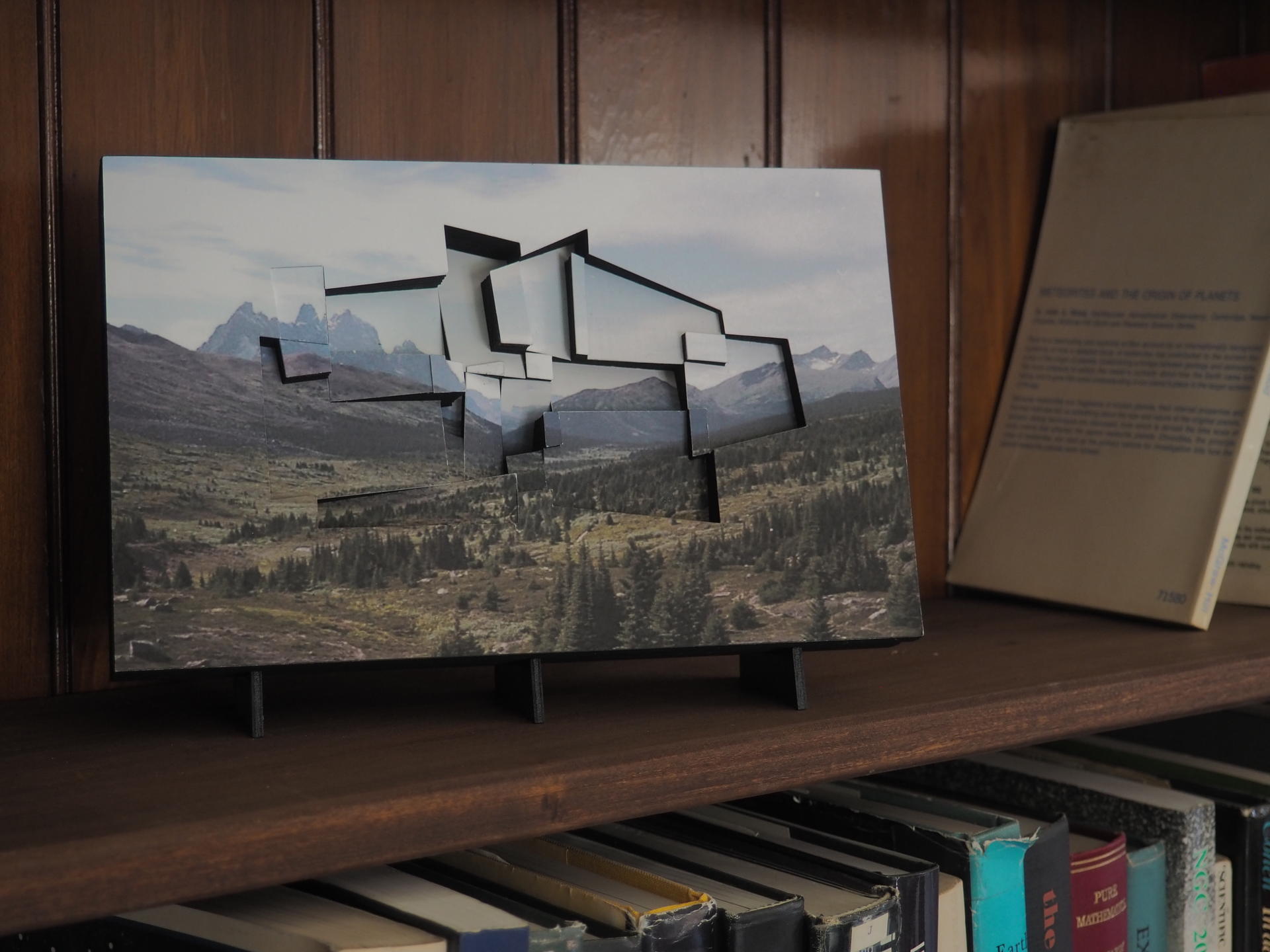 Valley, Mountains
Chipboard, Print
8" x 6" x 2"
2023
The deconstructed image refers to the advent of Cubism. The valley has been broken into a number of planes that collapse at the central vanishing point. 
Image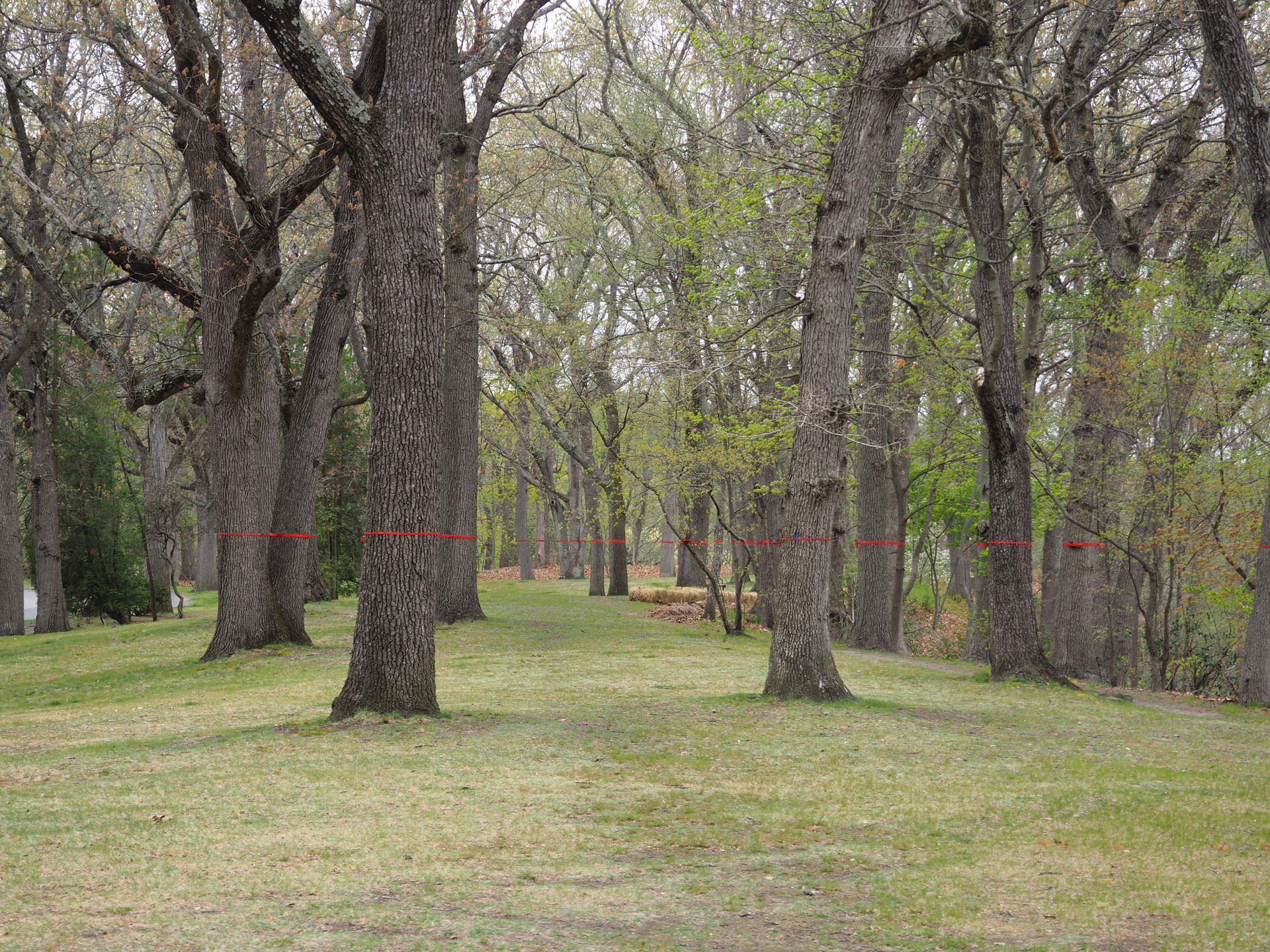 Trunks
Red Ribbon
Line
2023
A number of trees were wrapped in red ribbon on Earth Day Eve. The red ribbon marks the horizon line and contrasts with the growing green of spring. The line skews one's understanding of space and considers the fragility of the planet.