Image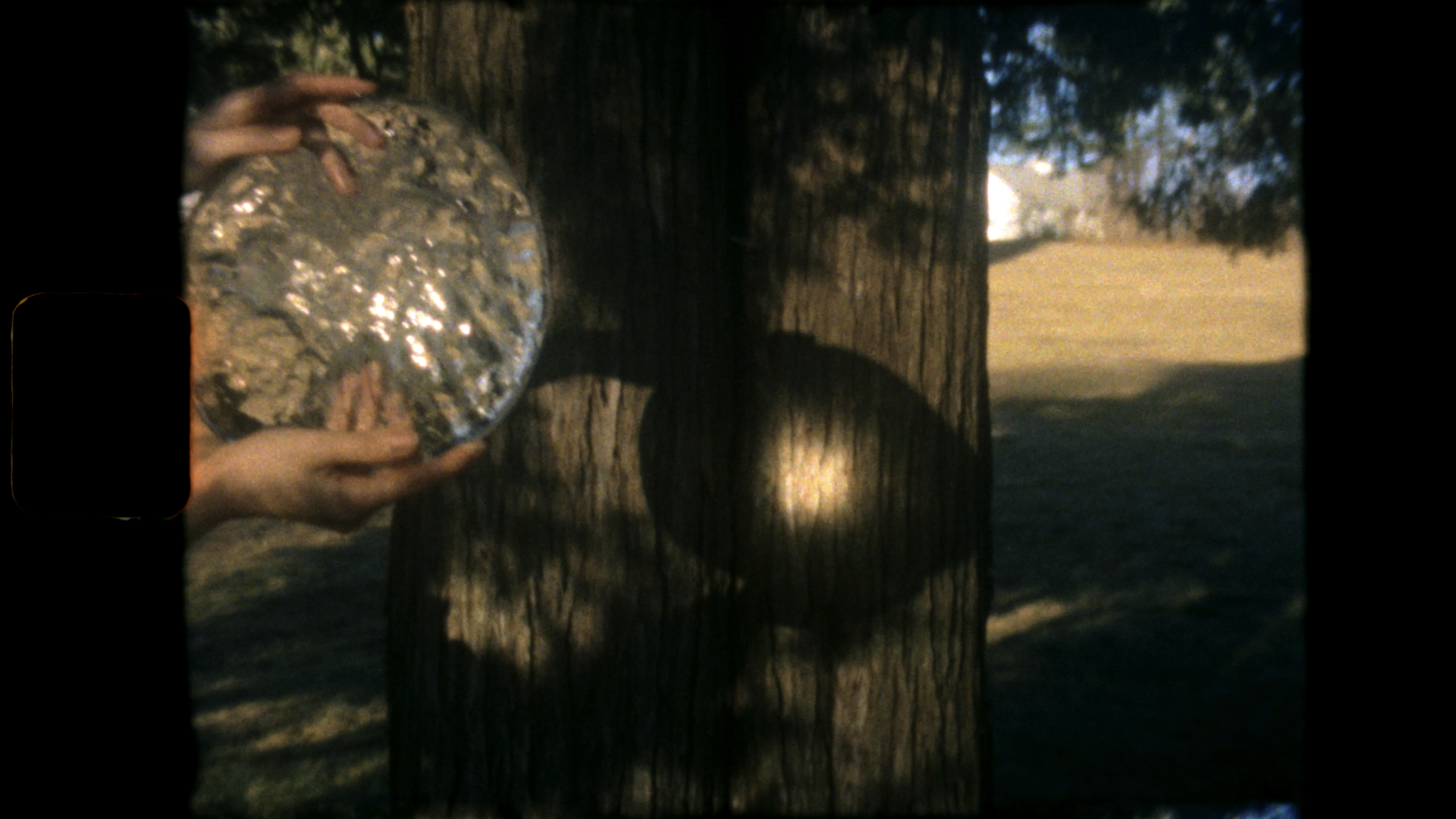 Ice: Solar Etchings & Solar Captures
My work stems from a simple wish: to revitalize the intangible, visualize the imperceptible, and give volume to the inaudible. In my interdisciplinary art practice, I make installations, film, and photography to embody the intricate relationship between technology, mysticism and fading spirituality. I focus on non-human life and modalities of empathy to investigate the coevolution of objects, species, and space.
I have always thought of the world as something without a defined center. In my world, there is not a single species or inner voice at the helm; rather, it is a place where everything is interconnected in a vast, intricate web of coexistence. My world is less anthropocentric. Part of making my perceived world is to highlight the imperceptible through a poetic lens. My current exploration with ice is an extension of my ongoing dialogue with this imperceptible world, a dialogue that revolves around the quiet, profound interconnectedness of all things.
 
Image
Ice: Solar Etchings - Experiments recorded with super 8 film
Ice
4K
2023
Site-specific installation. Ice. Variable size. The work is recorded as a 4K resolution video with audio, using both digital and Super 8 cameras. 3 minutes
Sited along the Mill River near New Haven, Connecticut, the video captures the environmental sounds and the moving trajectory of the sun and the weather through an ice lens. Operating as a drawing tool, the focal point of the ice lens (formed from the river water) etches the paths of movement as textural impressions on paper. As the ice breaks and melts, the arc reaches its end, and the sun sets. The water then returns to the river, leaving behind the arc as the sole remnant.
Image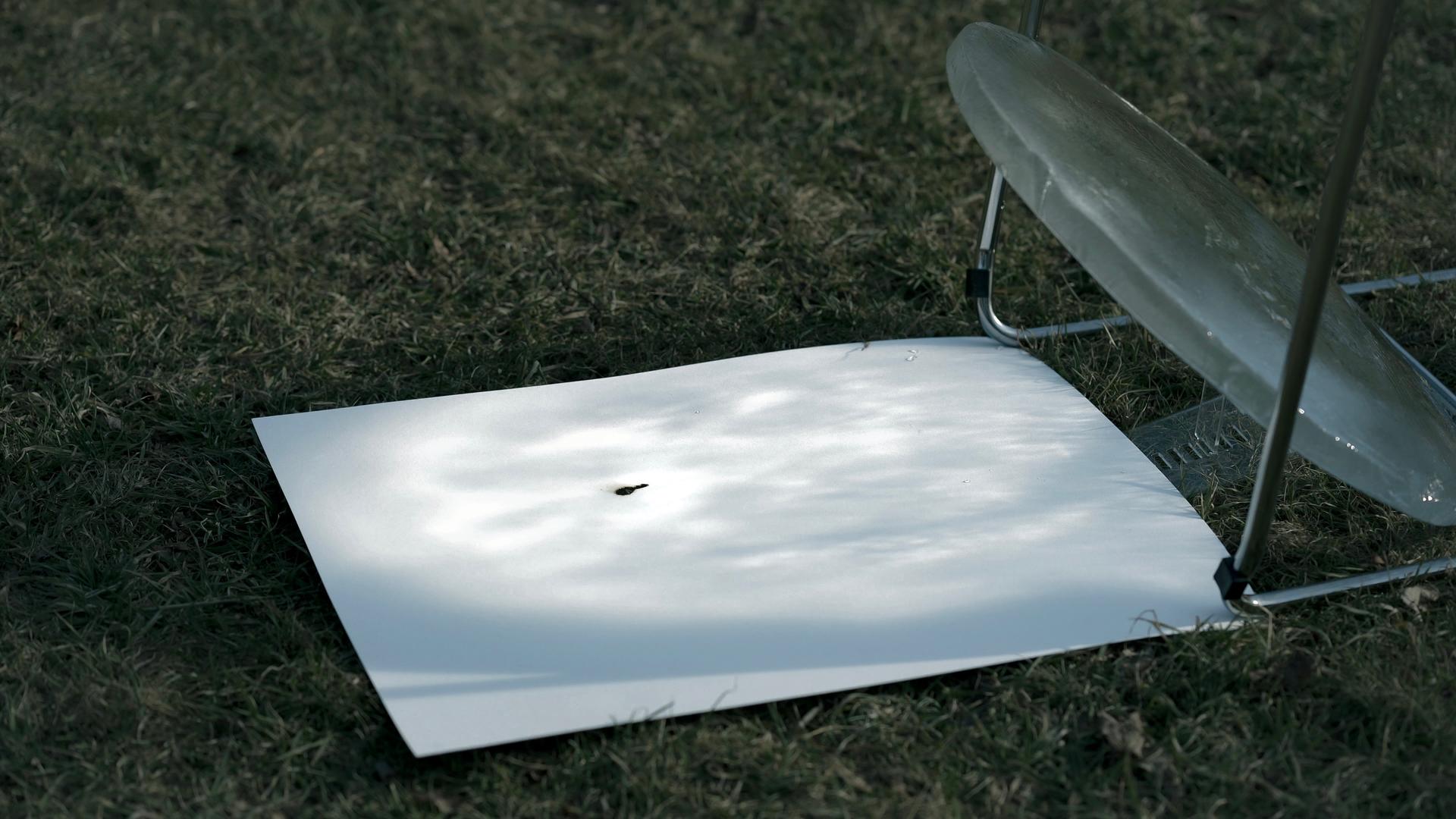 Ice: Solar Etchings - Installation view
Ice, paper
4K
2023
Image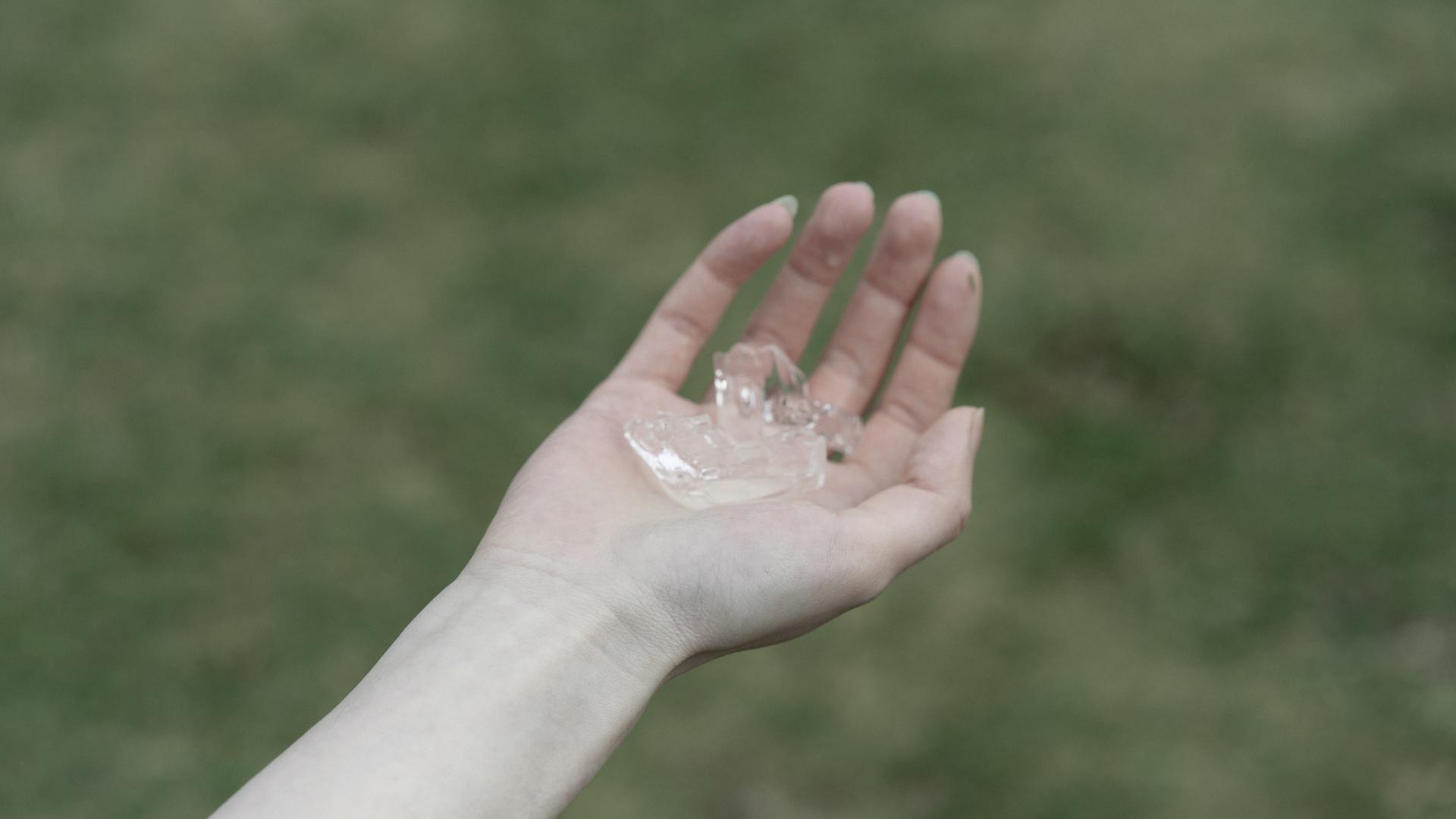 Ice: Solar Etchings - Fragments of an ice lens
Ice
4K
2023
Image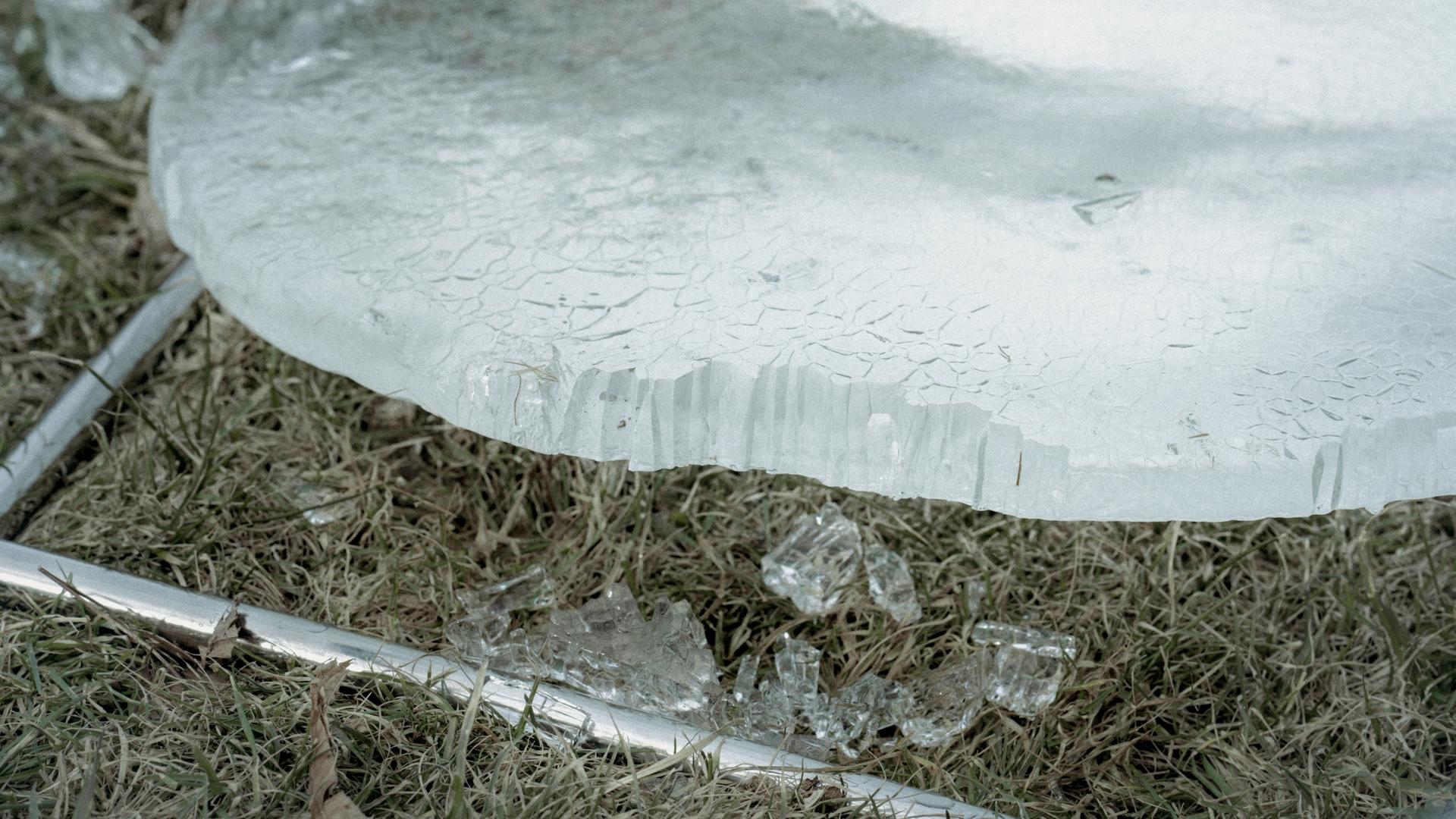 Ice: Solar Etchings - Ice lens broken into fragments
Ice
4K
2023
Image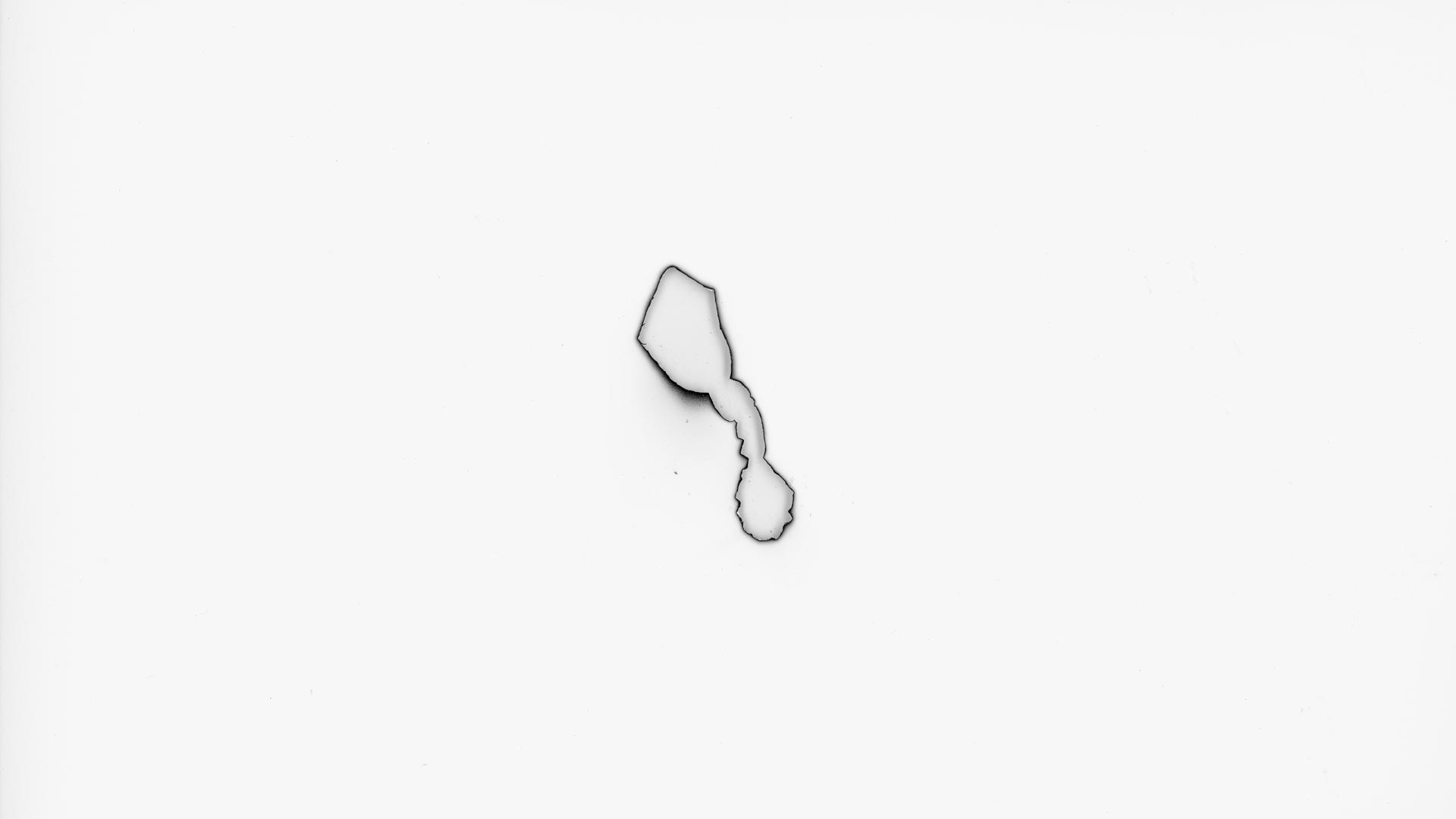 Ice: Solar Etchings - Arc drawn by the sun through an ice lens
Paper
4K
2023
Image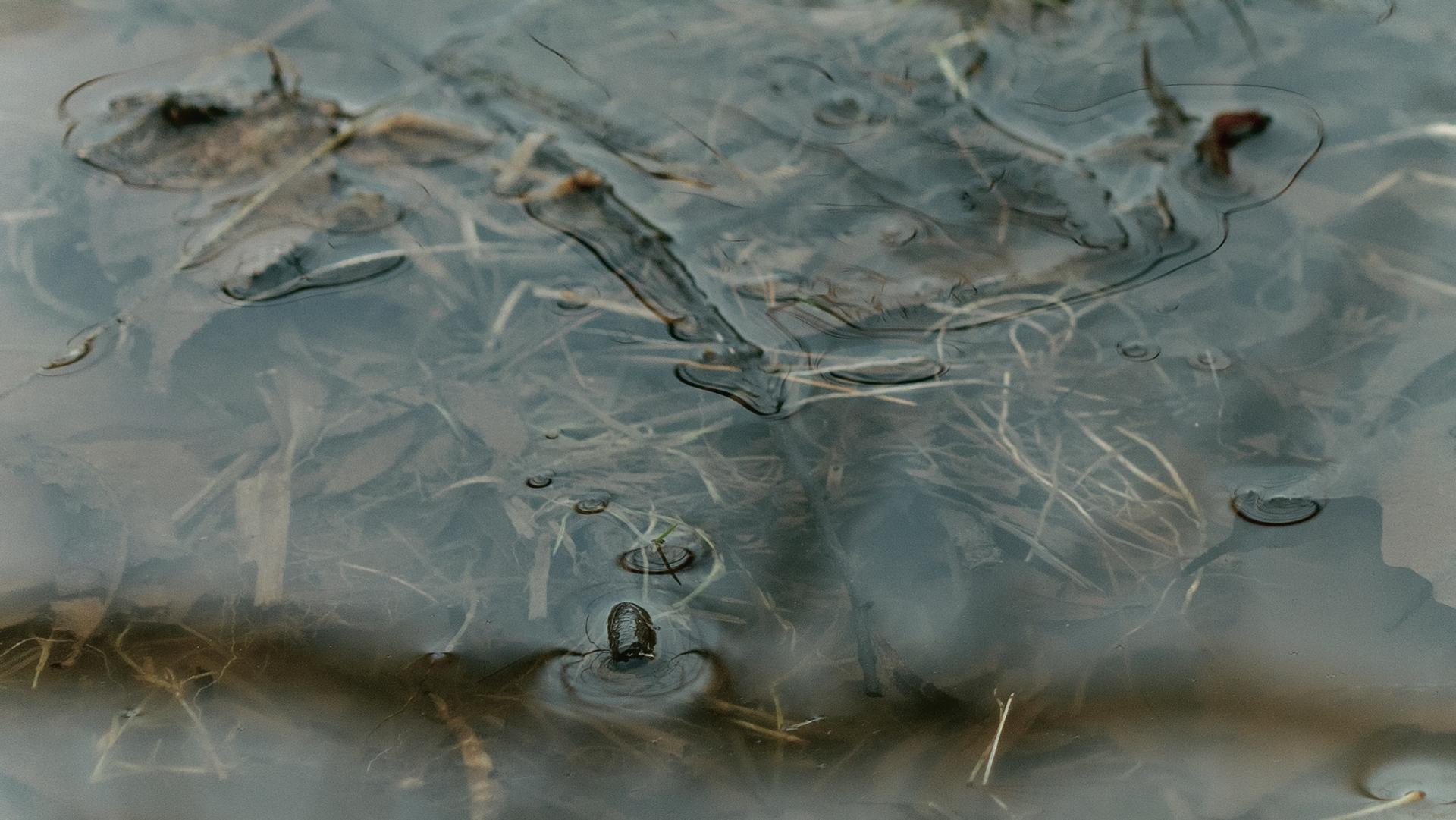 Ice: Solar Etchings - Water is taken from the river to make an ice lens, the fragments of which end up melting in the river
Ice, water
4K
2023
Site-specific installation at Providence. Ice, cyanotype paper and handmade shredded fill paper camera. 2023. The work is recorded as a high resolution video and photographs.
Photographs
Exploiting the changes in the refraction of light during the melting of the ice, at regular half-hour intervals, I place a sheet of cyanotype paper in my self-made camera . Over eight hours, as the lens deforms, the images constellate as fragile-like apparitions. At the same time, the water from the melting ice lens washes over the cyanotype paper and completes the development. We know that the image will fade, and the ice will melt. The gradual disappearance of the image from vision, memory and life is implicit in this temporal document.
Ice: Solar Etchings - Experiments recorded by super 8 film 
Video
4K
2023
Image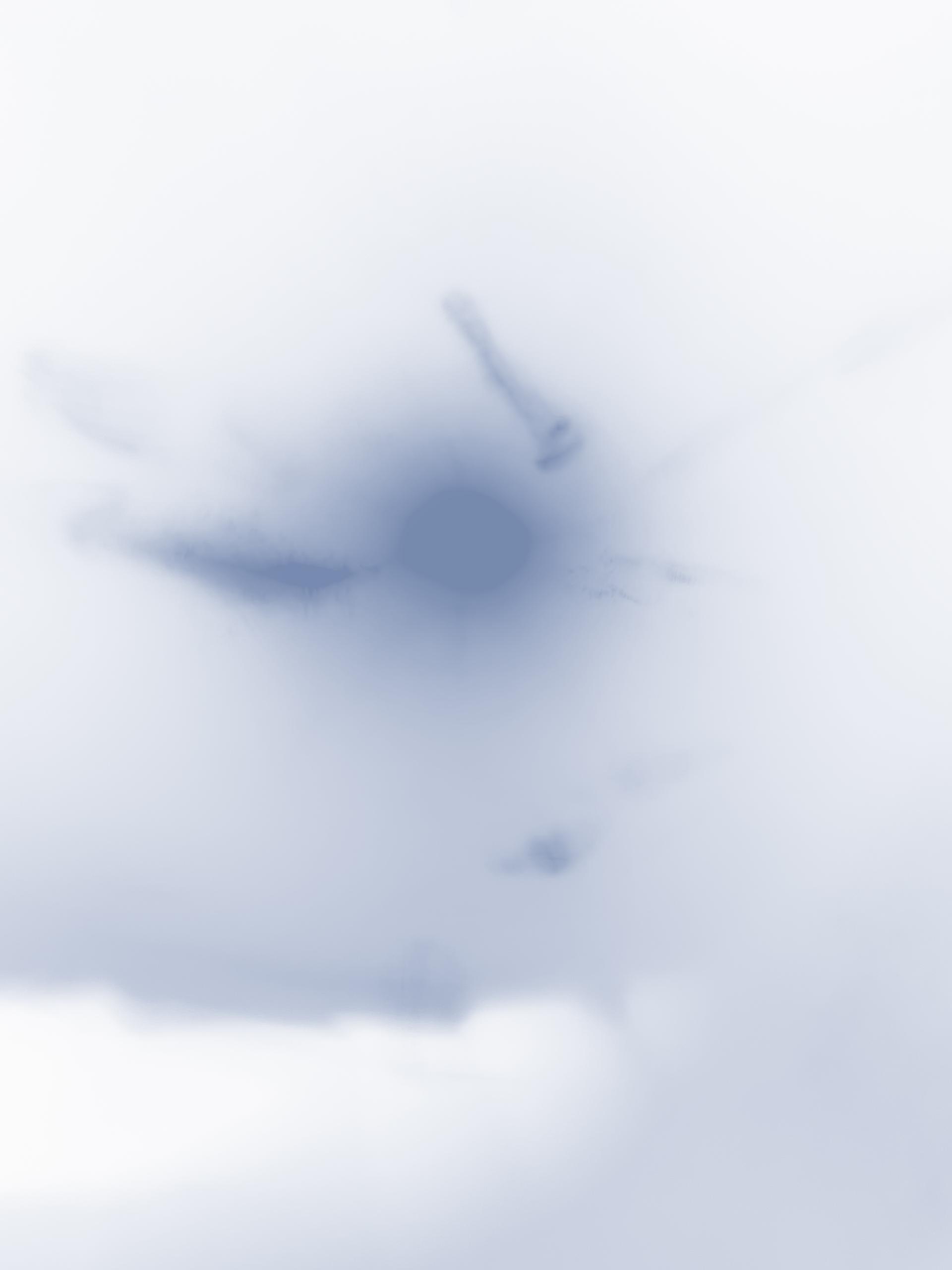 Ice: Solar Captures
Ice, cyanotype paper
8.27 x 11.69"
2023
Image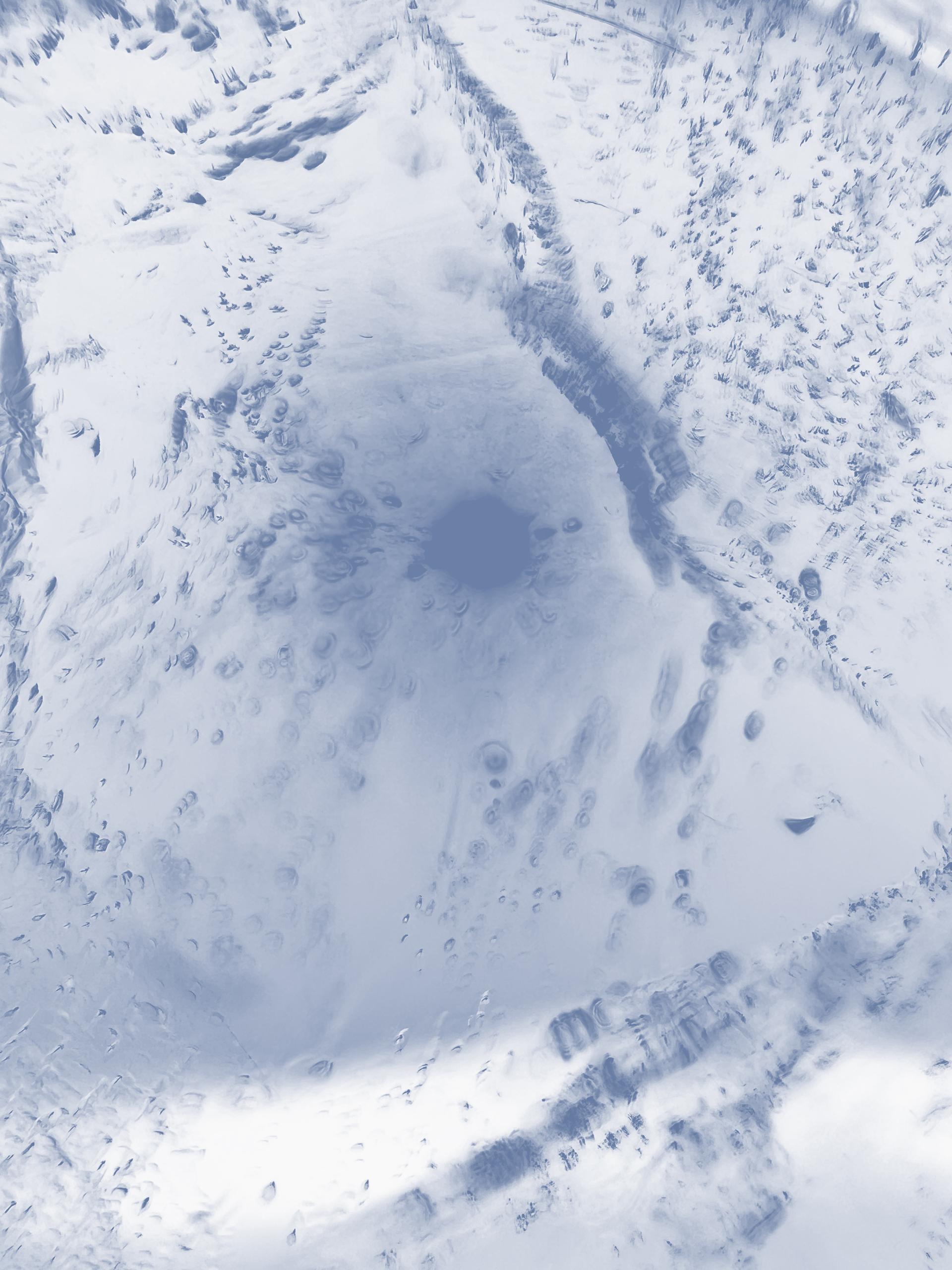 Ice: Solar Captures
Ice, cyanotype paper
8.27 x 11.69"
2023
Image

Ice: Solar Captures - Video Still
Ice, cyanotype paper
8.27 x 11.69"
2023