Year after year, we place more value on efficiency and productivity; underestimating smaller gestures of craft, care and wonder. This emphasis directly affects the tools and structures that determine how, and what, we make. 
Making time is a practice that counters the urgency of now by unearthing approaches to break down, reimagine, and remake existing systems. Through personal reflection and experimental collaboration, it acts as a series of ever-evolving invitations—openings and pauses for others to begin to radically invert expectations; to wander; to grow artifacts; to write letters to the birds; to multiply oceans; to extend connections; to plant proposals; to create ecosystems; where weeds flourish; where poetry is unearthed; where streams merge; where clocks walk with the wind; where small is all.
Amongst these explorations, new pathways emerge—processes that demonstrate alternate ways to create and redefine what we consider precious time.
Image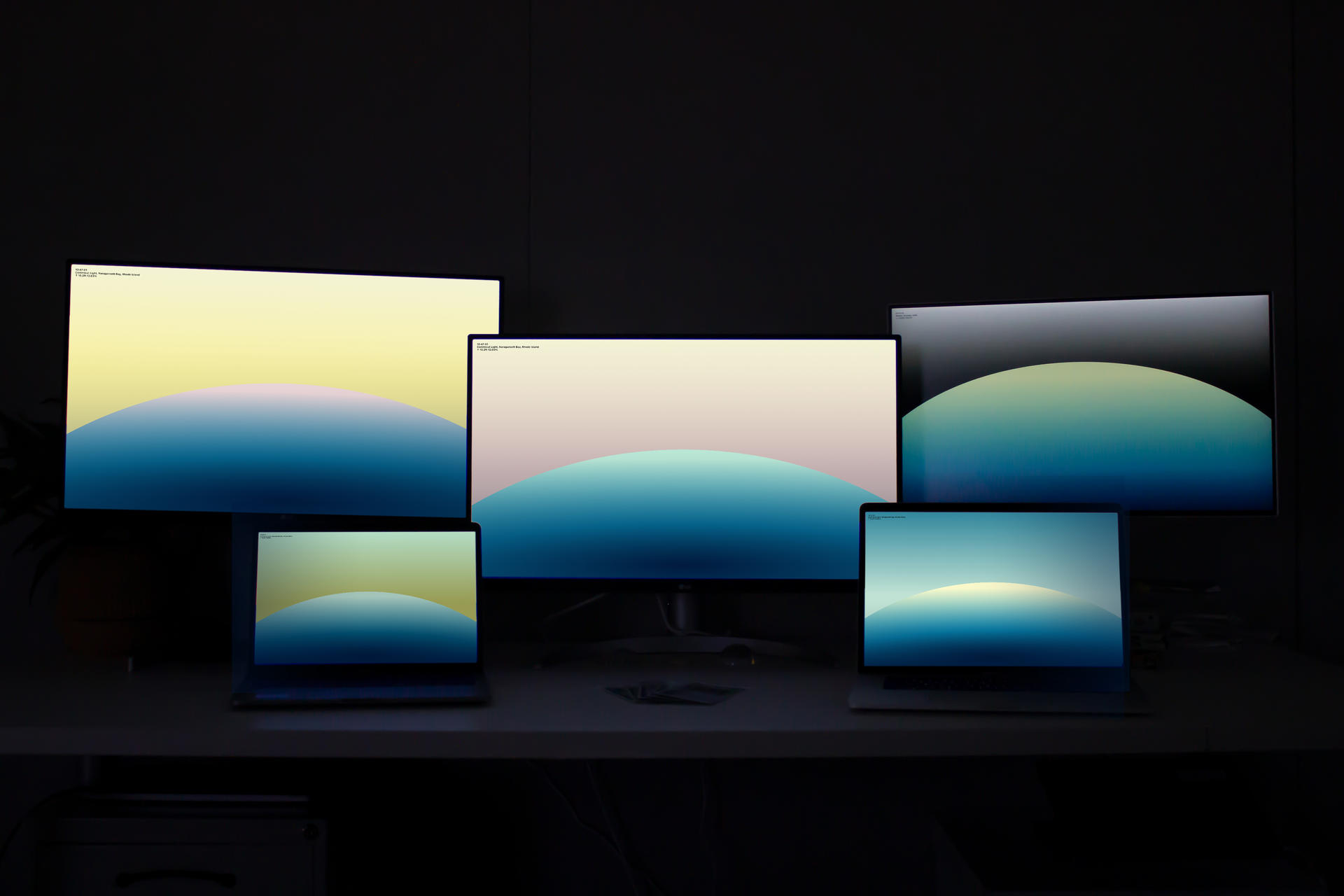 Tide Machine
Screensaver for mac OS v10.9+
2022 (Ongoing)
Pulling data from ocean tide stations across the world, Tide Machine is a screensaver that displays the rise and fall of real-time water levels at a given location. As our computers rest, light and color shift along with time of day and season of year.
This project was made in collaboration with Colin Dunn. Kindly visit lian.land/tide-machine to receive a custom screensaver or view our current station locations.
Image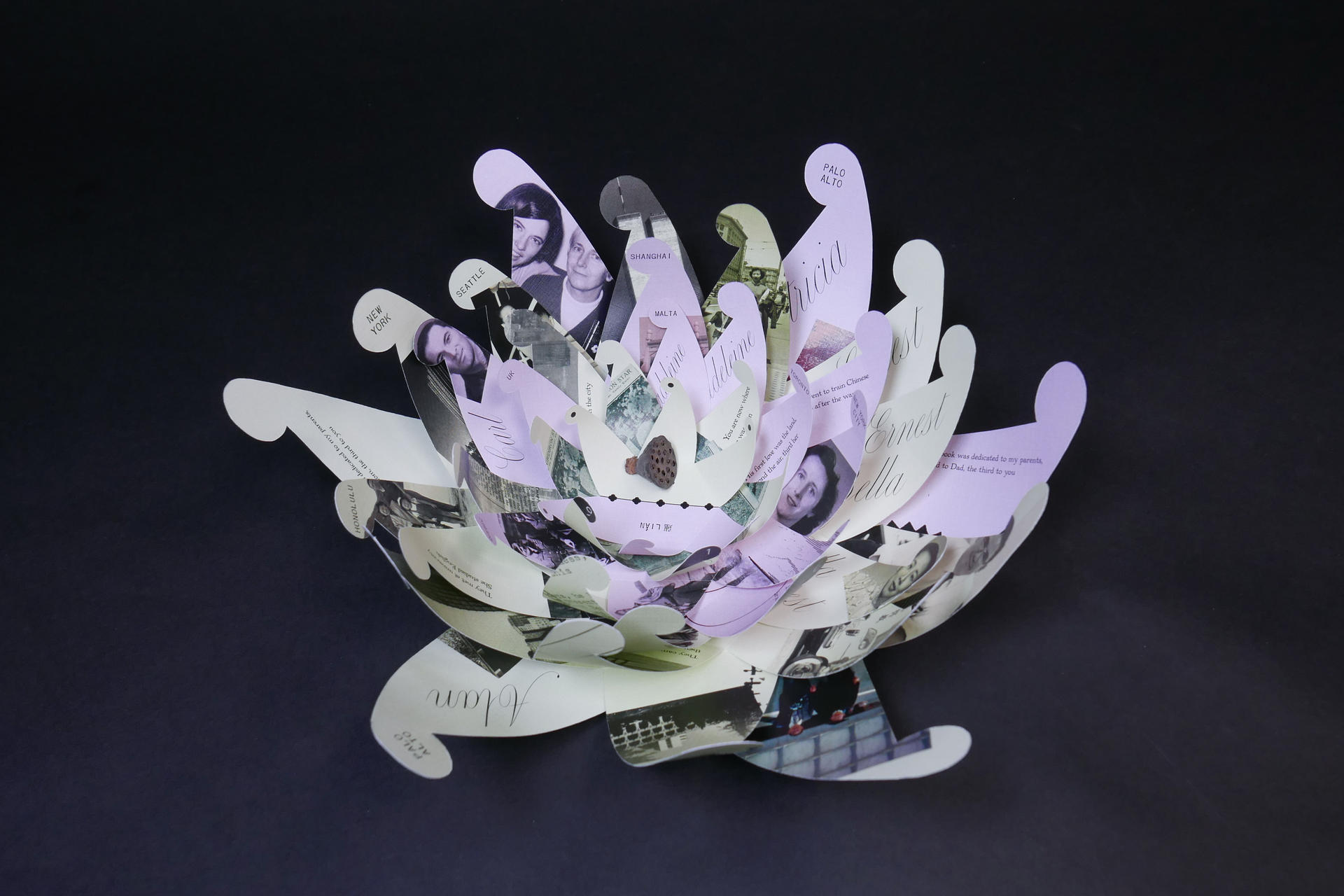 Lotus Book
Printed Matter
10x10x6in.
2021
In the Fall I wandered with my family through generations of makers—writers, builders, painters, and pioneers. I've woven their pathways into a lotus book by way of found connections through time and space.
As the layers unfold, each year is nested within the next. Time builds upon itself like rings within the trunk of a tree: every fragment becoming a part of the whole.
The outermost layer of the book starts in the present (Providence, RI, 2021) and the book ends in 1911  —  when my great grandfather was the first Chinese man to play football at Brown University. Over 100 years later, I am here, where he was then.
The very center of the book reveals a small lotus pod (my namesake in Chinese).
Image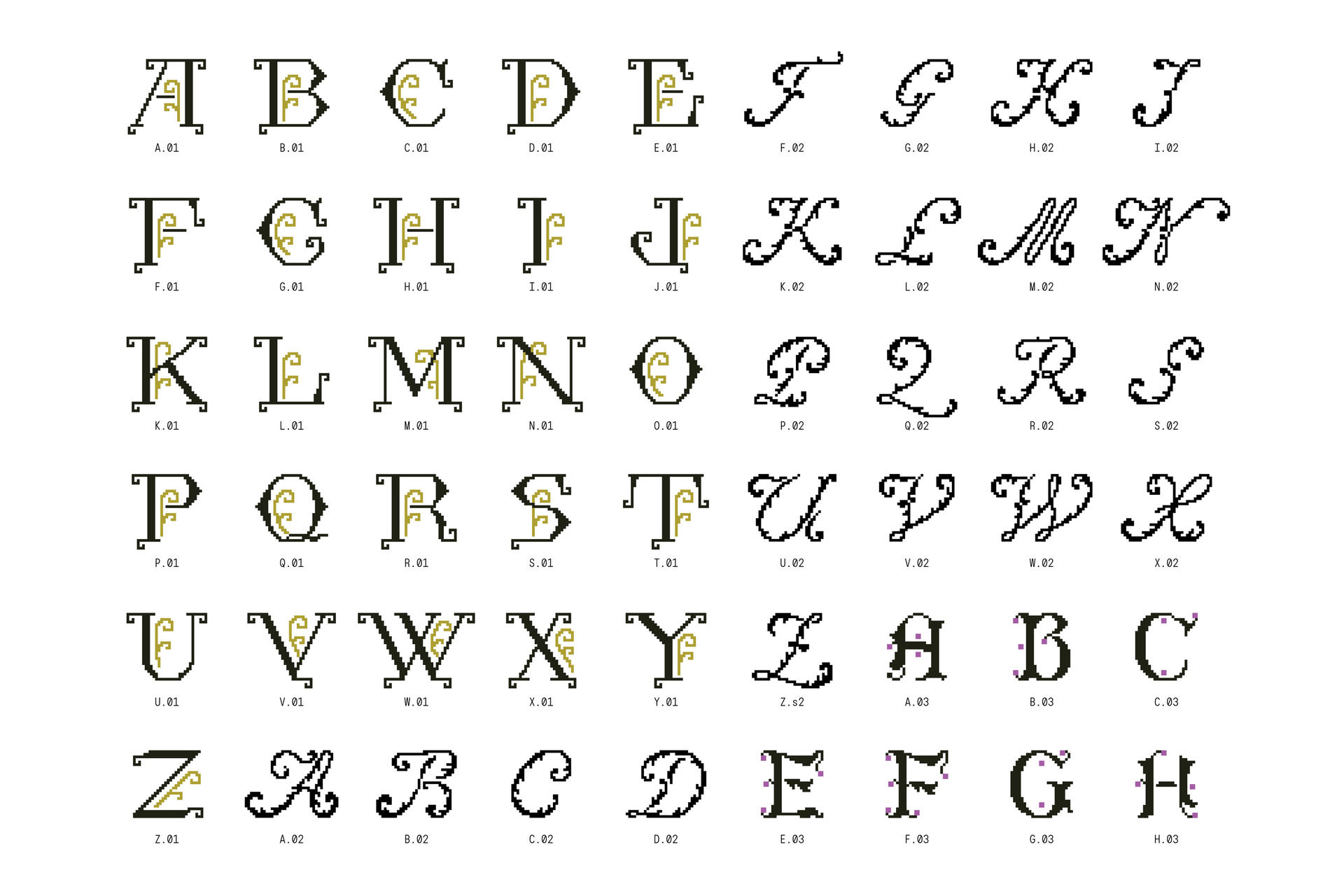 Heirloom.otf
Typeface
2021
Heirloom is a work-in-progress, open-source typeface that houses 3 themed families, 78 letterforms, and over 100 unique glyphs and ligatures that have been revived from found needlework templates—a growing, collaborative archive.
Tips and tricks for typing with Heirloom:
1. Start with a theme
Choose from Garden, Sea, or Home
2. Skip a stitch
As you 'knit', use the spacebar to create patterns between paired glyphs
3. Switch out your glyphs
No matter your base theme, each character has two or more alternate sets so you can mix and match your stitches
4. Type numbers for dividers and borders
5. Try out character combos for fun surprises
 
Image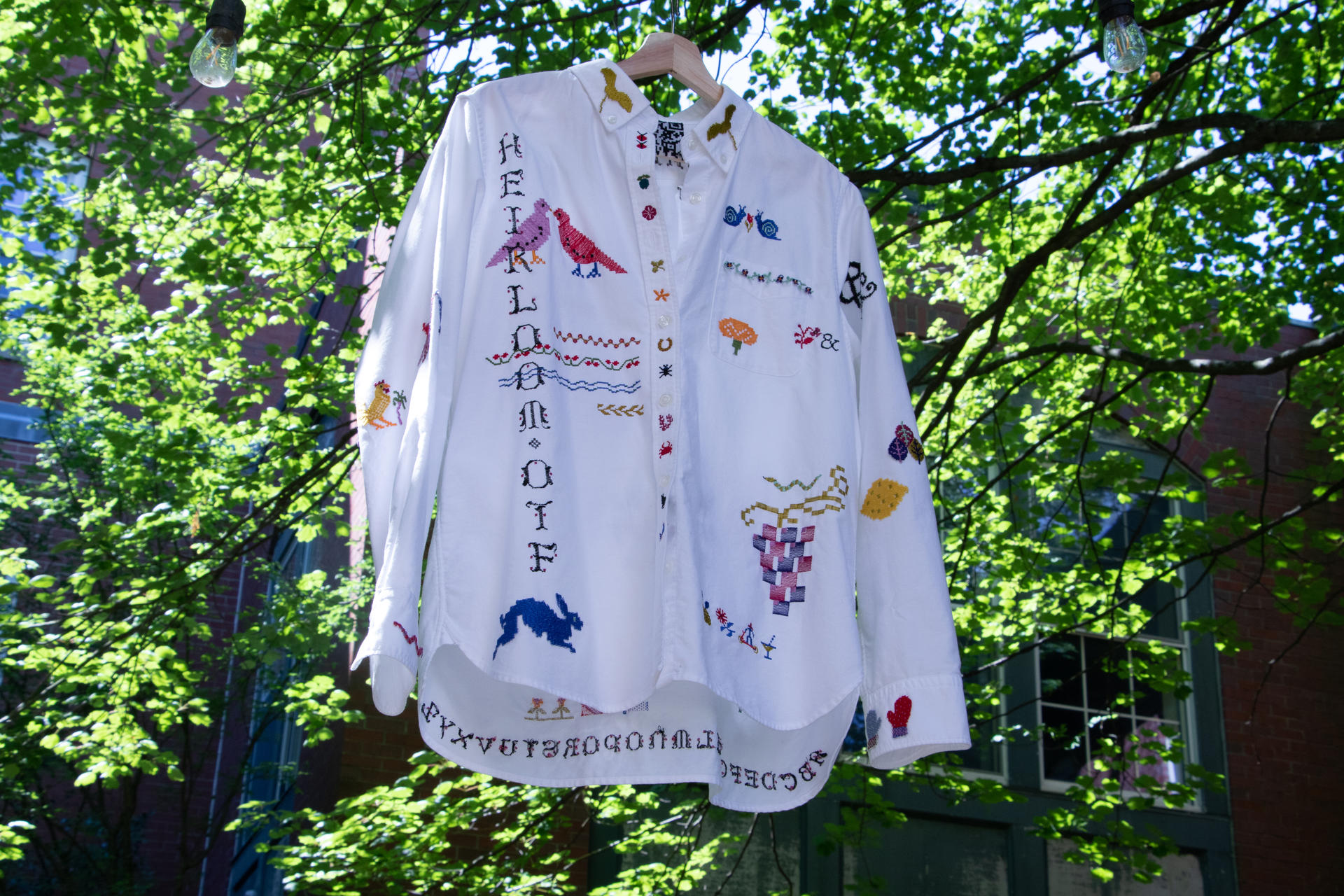 Heirloom Sampler
Embroidered textile
20x26in.
2022
In the Winter, I made a physical, wearable manifestation of Heirloom.otf with digital embroidery.
This shirt acts as a nod to needlework samplers and the original methods of demonstrating one's work before the introduction of printed designs.
Clock Proposals
Mixed Media
2022 (Ongoing)
Recently, I've started to grow a collection of imagined timepieces—"clocks" that are meant to move in and amongst the world around them—to shift, to reflect, to propose. They are artifacts that linger, that celebrate the depth, quality, and joy of noticing time.
I hope to start a small colony of novice horologists and encourage others to craft their own time and ask:
How can we make time outside of relatable scales? How can we invert systems of hierarchy?
Image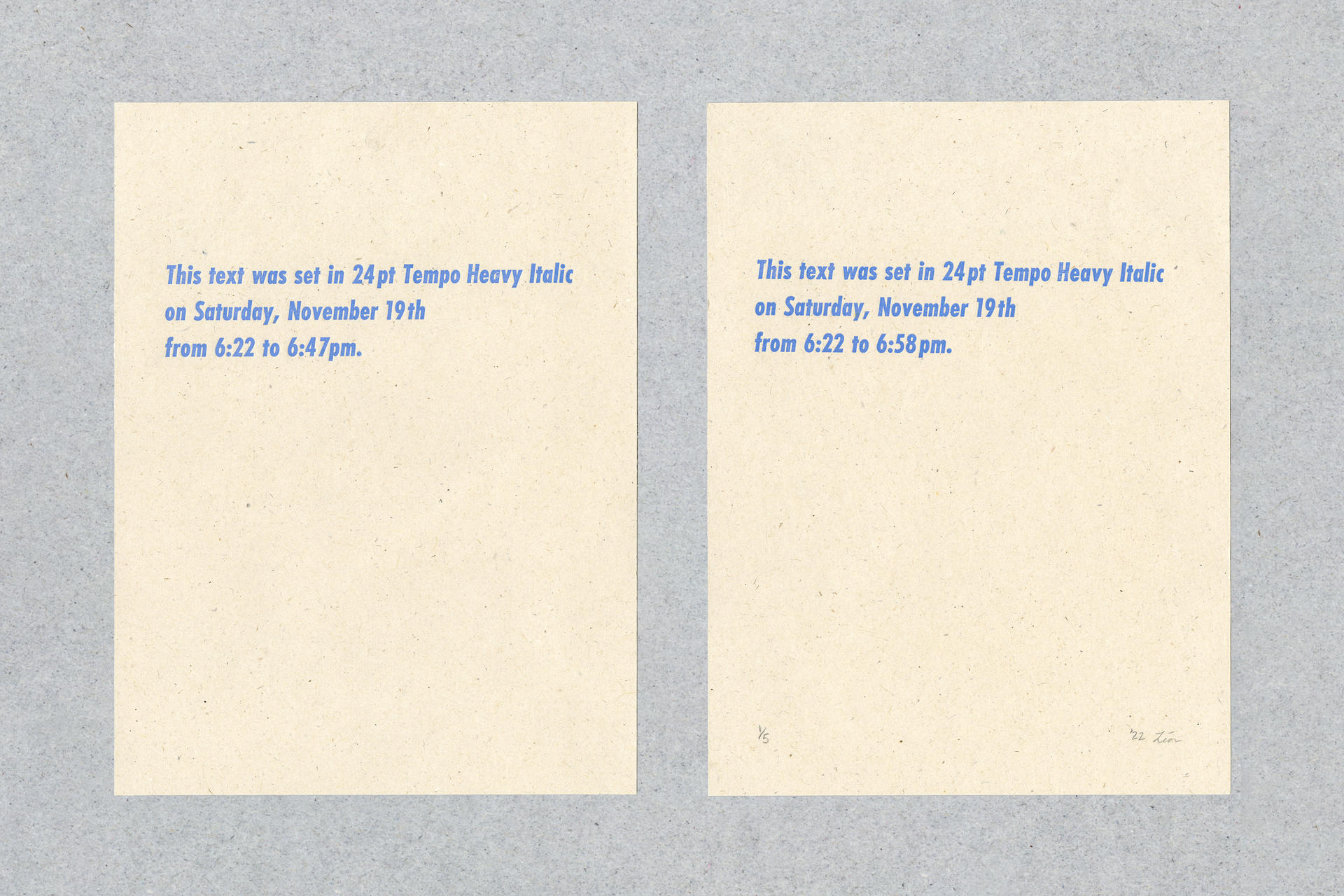 Setting Time
Letterpress Prints
5x7in.
2022
A series of letterpress sequences in which I document the elapsed time to set, proof, and print the visible characters.
The exact time indicates from when I initially finished setting the sentence to the most recent updates (which fixed both human error and technical inconsistencies). When I was 100% satisfied with the proof, the time stopped and the print edition began.
Image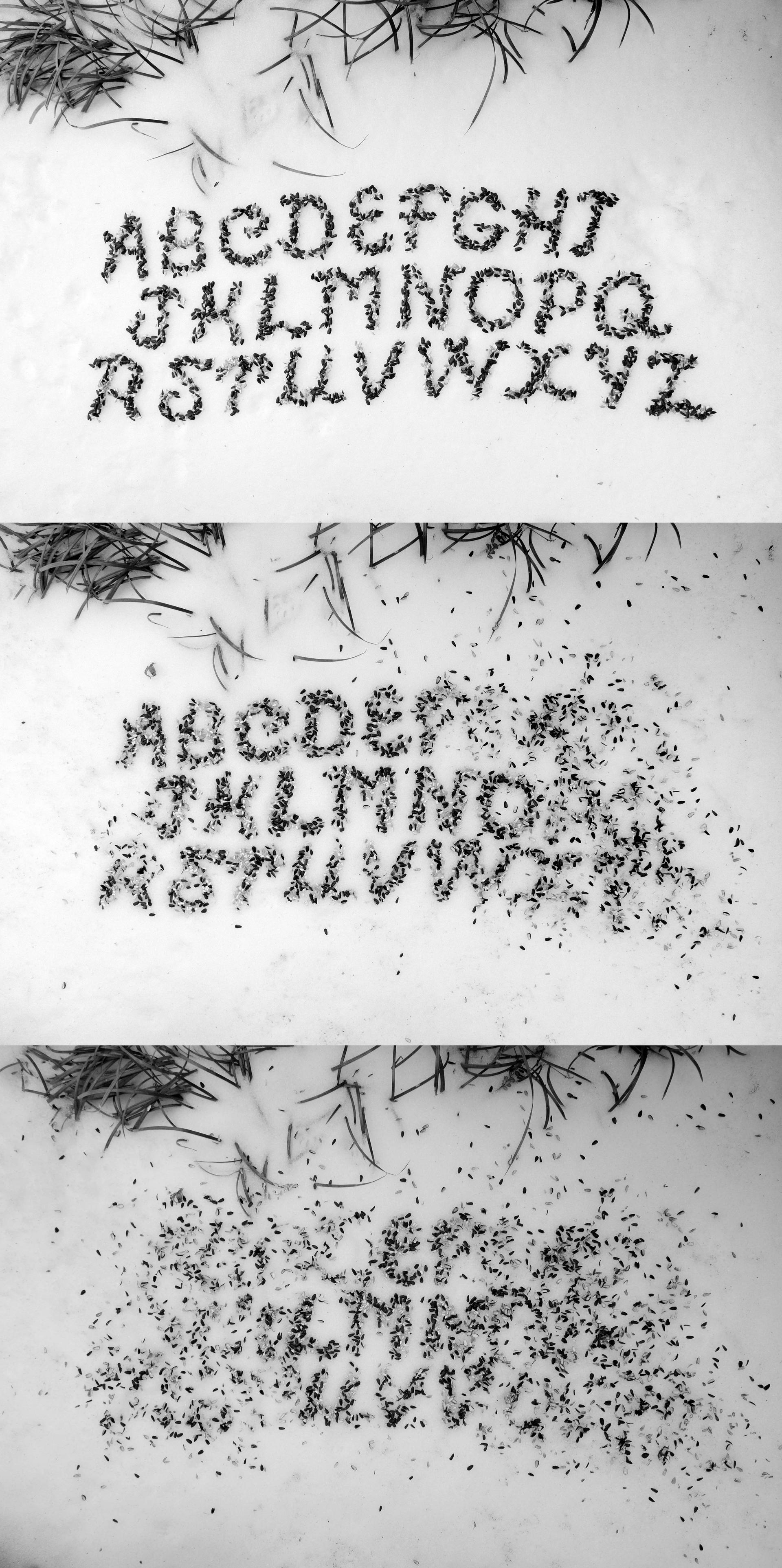 ABSeed
Mixed Media
5x2ft.
2022
One morning, I tried to write letters to the birds … but the squirrels ate them instead.
Image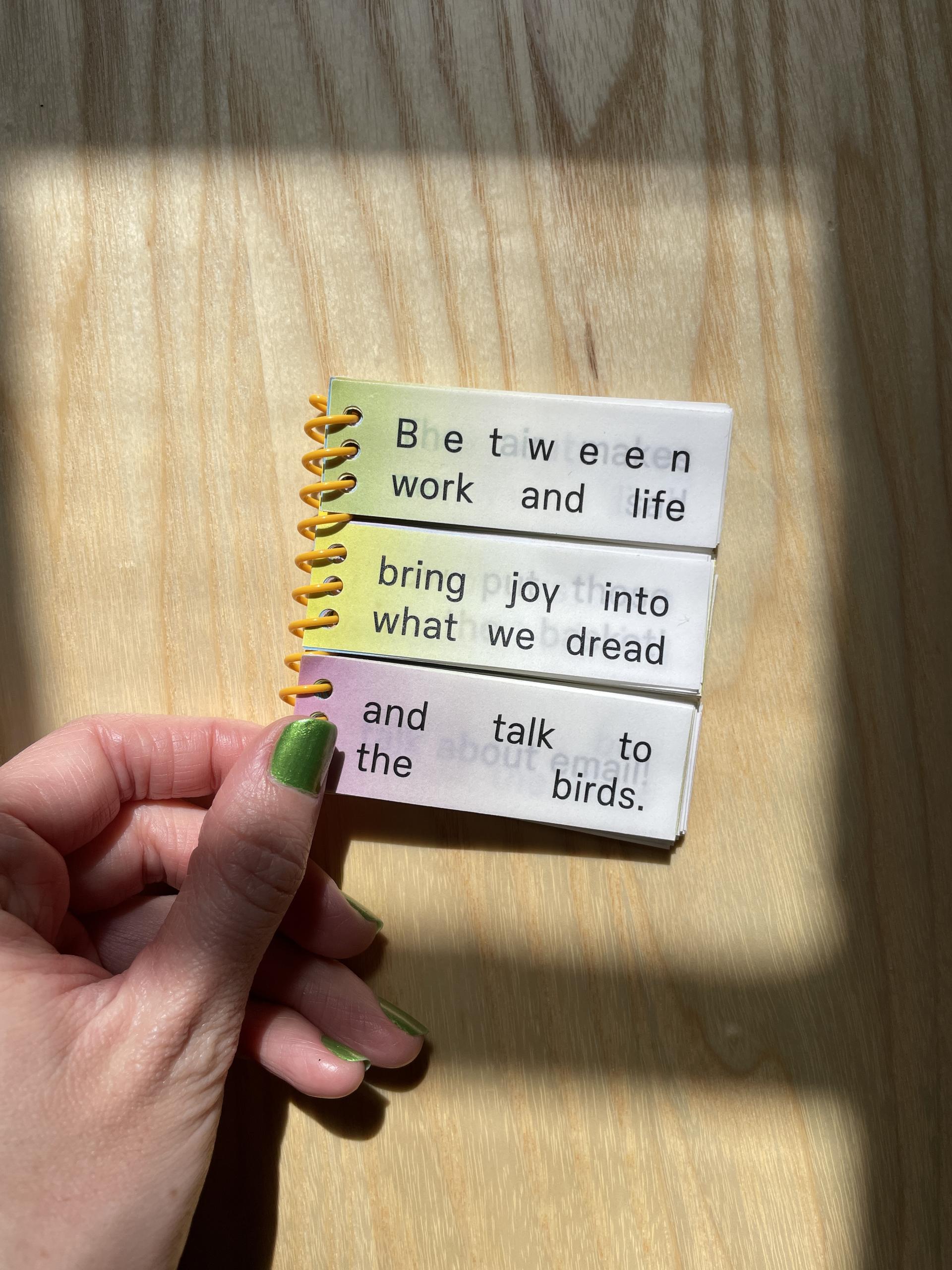 Haiku Machine
Printed Matter
3x3in.
2022
A Haiku book made from fragments of my iCloud Notes.