Cities should exist in a more loose and porous state, with potential places for informal activities like gaps that bring oxygen and light, allowing weeds to grow. 
Designers should not stand completely in the position of formulating rules and order but provide the possibility of spontaneously generated activities.
In my thesis, I want to challenge the existing urban system by introducing several interventions that enhance the cracks, as an invitation for informality.  My proposal involves breaking the boundaries of different surfaces, and blurring the usage and function. 
Using selective "thresholds" to make some spaces blurry, even less accessible or welcoming, and leaving their usage undefined. 
It could create a series of "urban secret gardens" that are only open to those willing to enter. The places are selective and hold the potential for more diverse and informal usage.
Image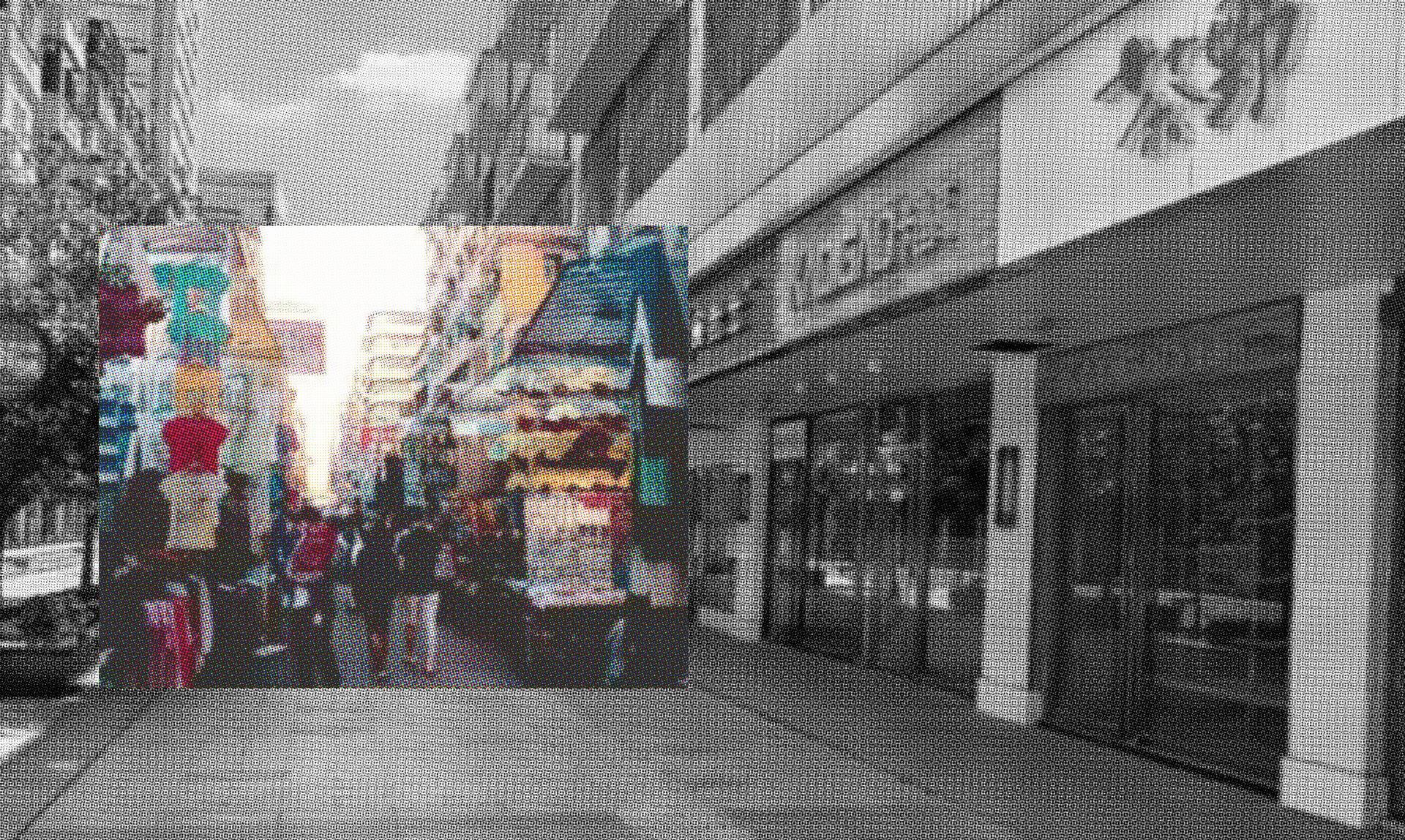 Image

Image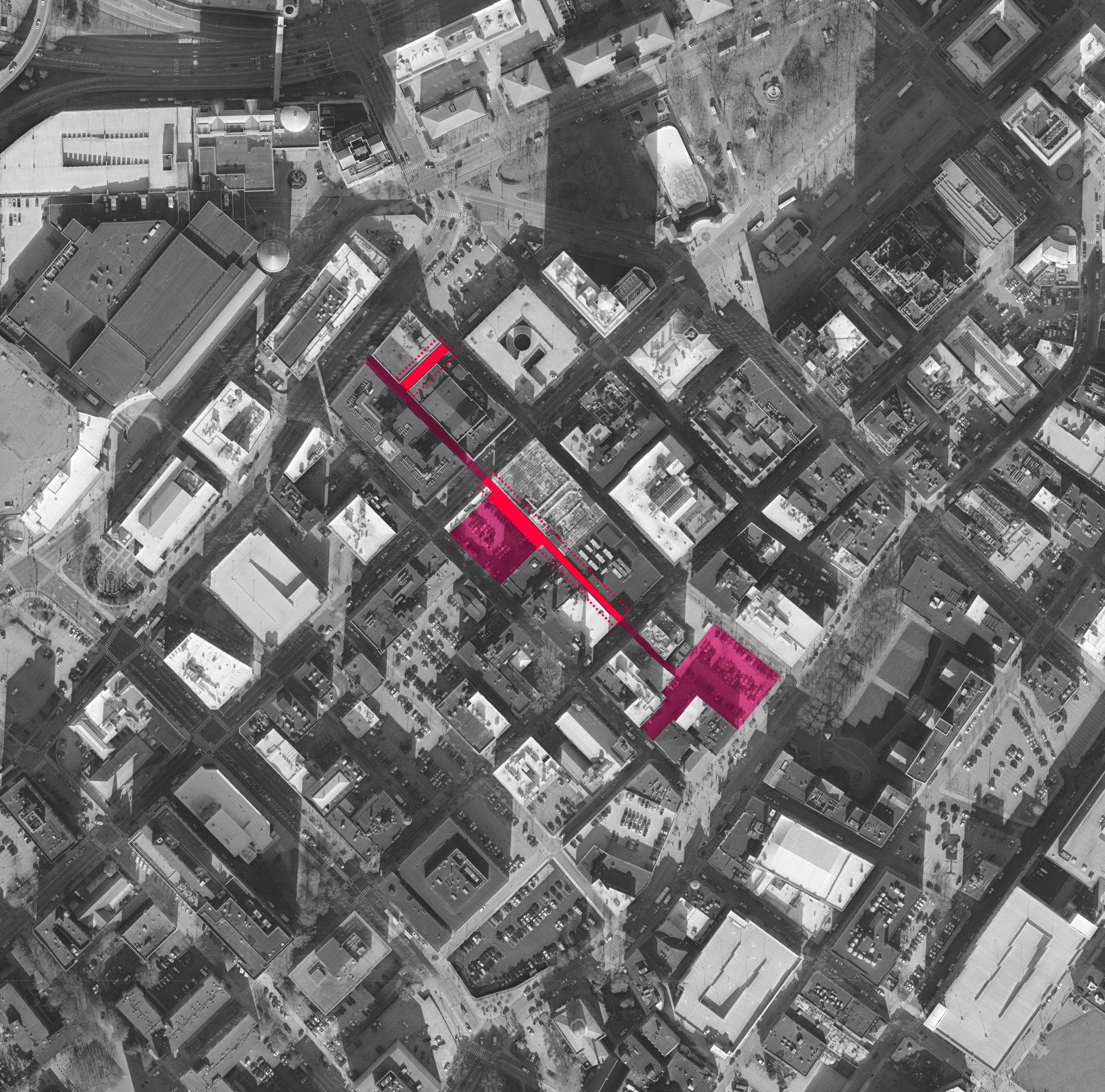 Image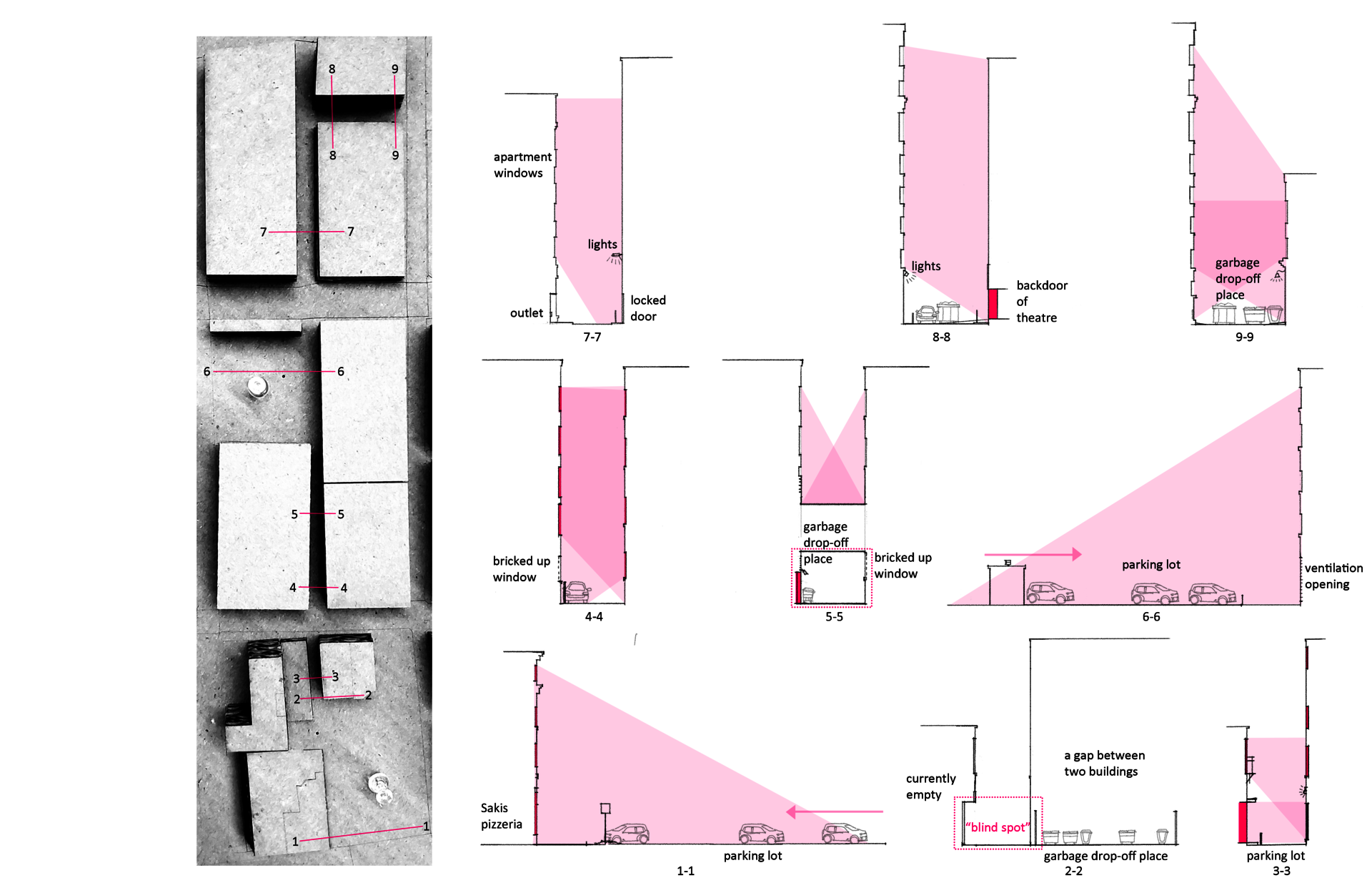 Image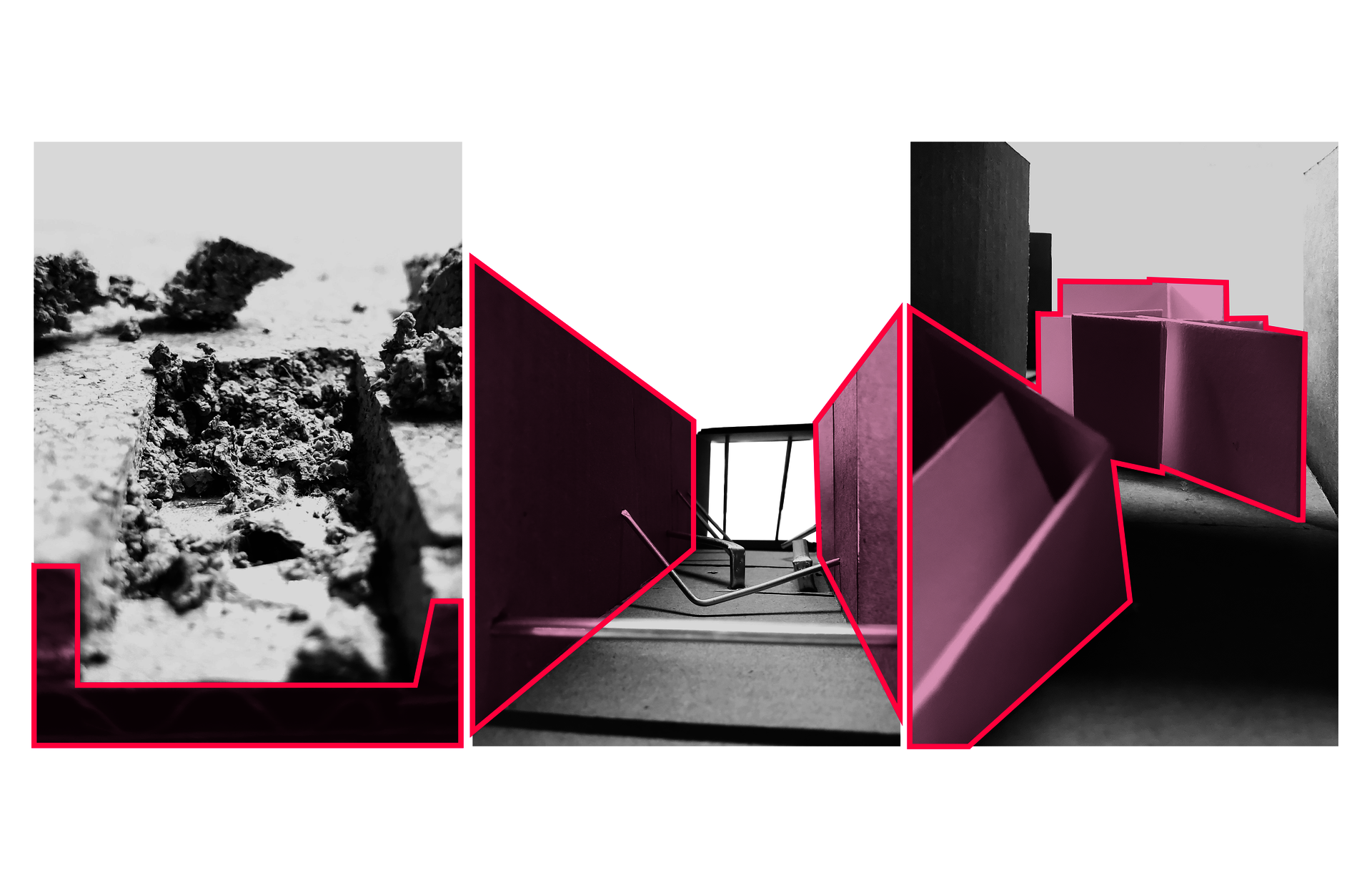 Image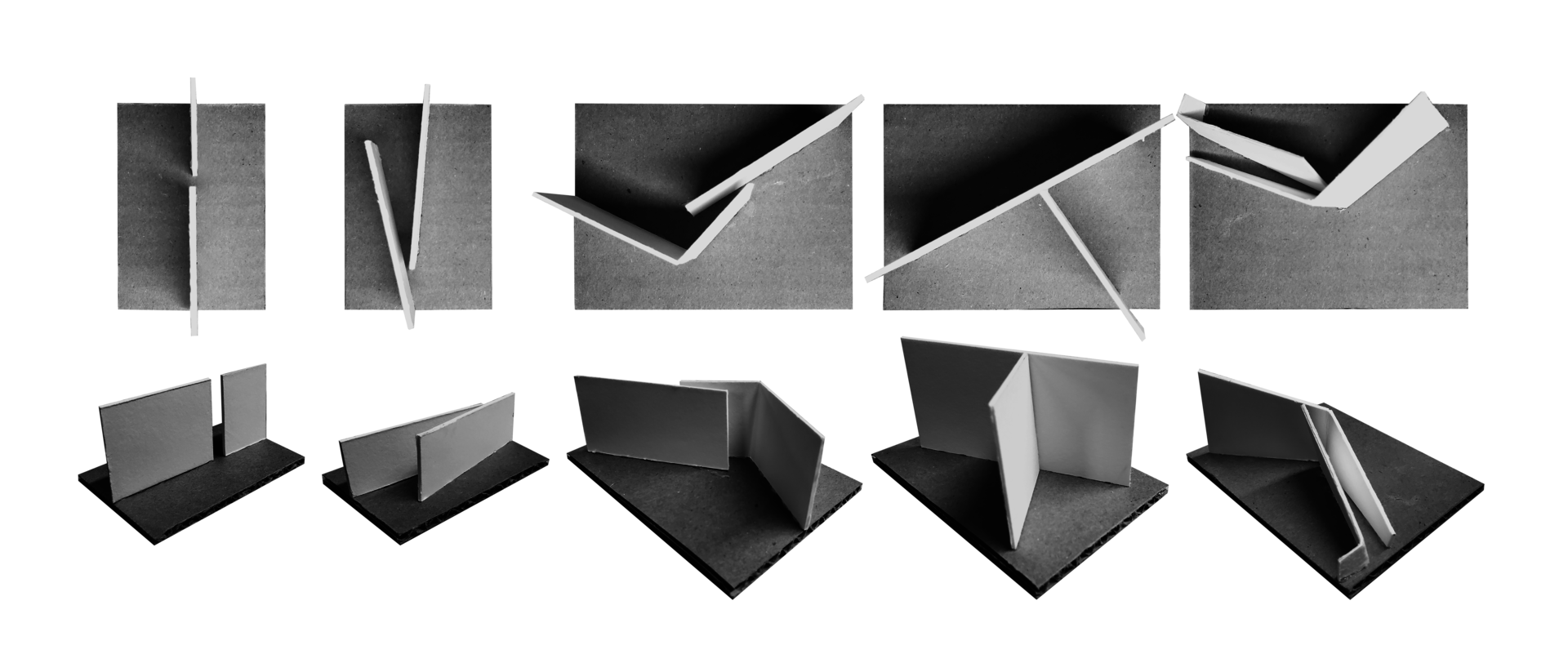 Image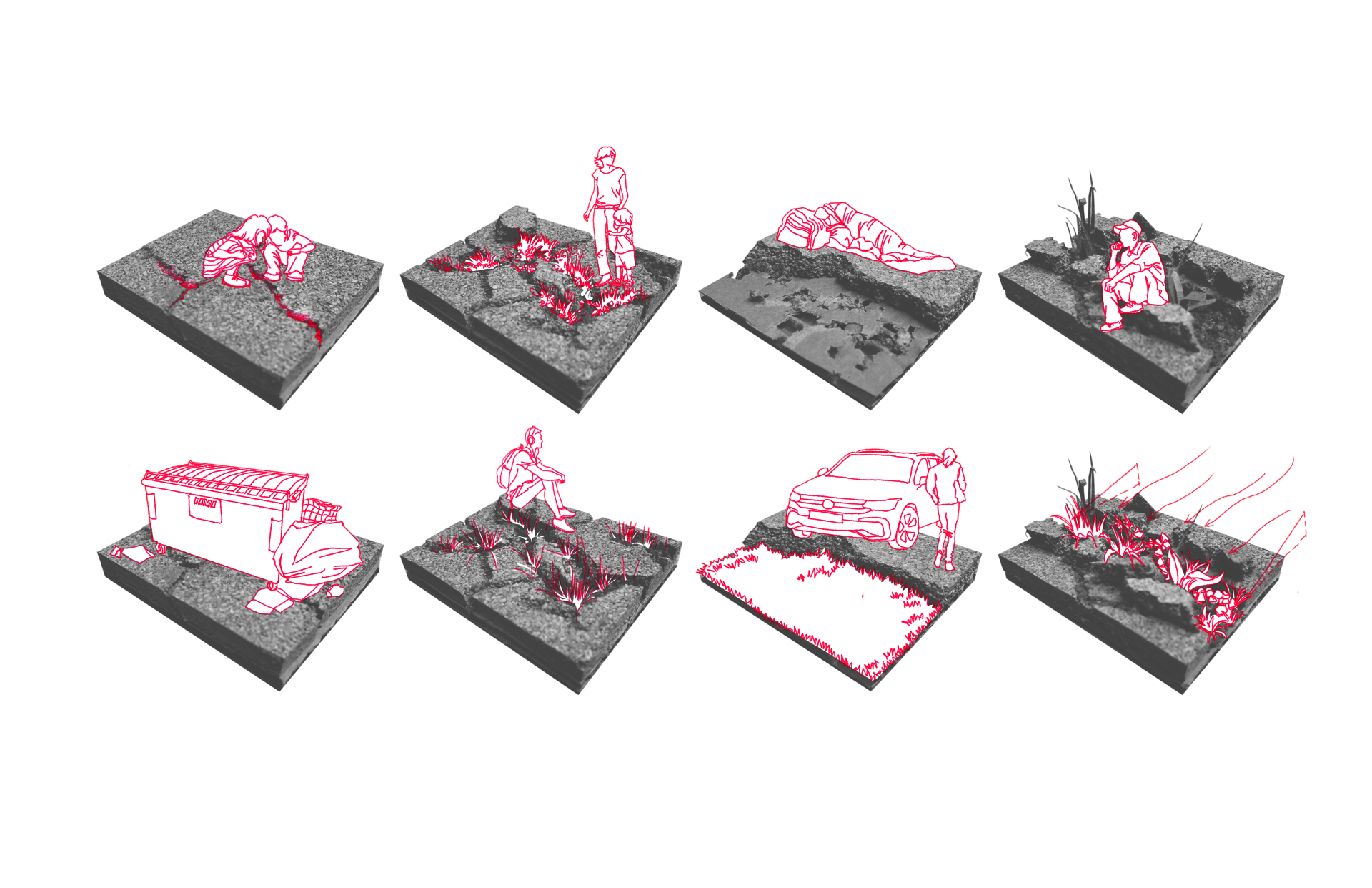 Image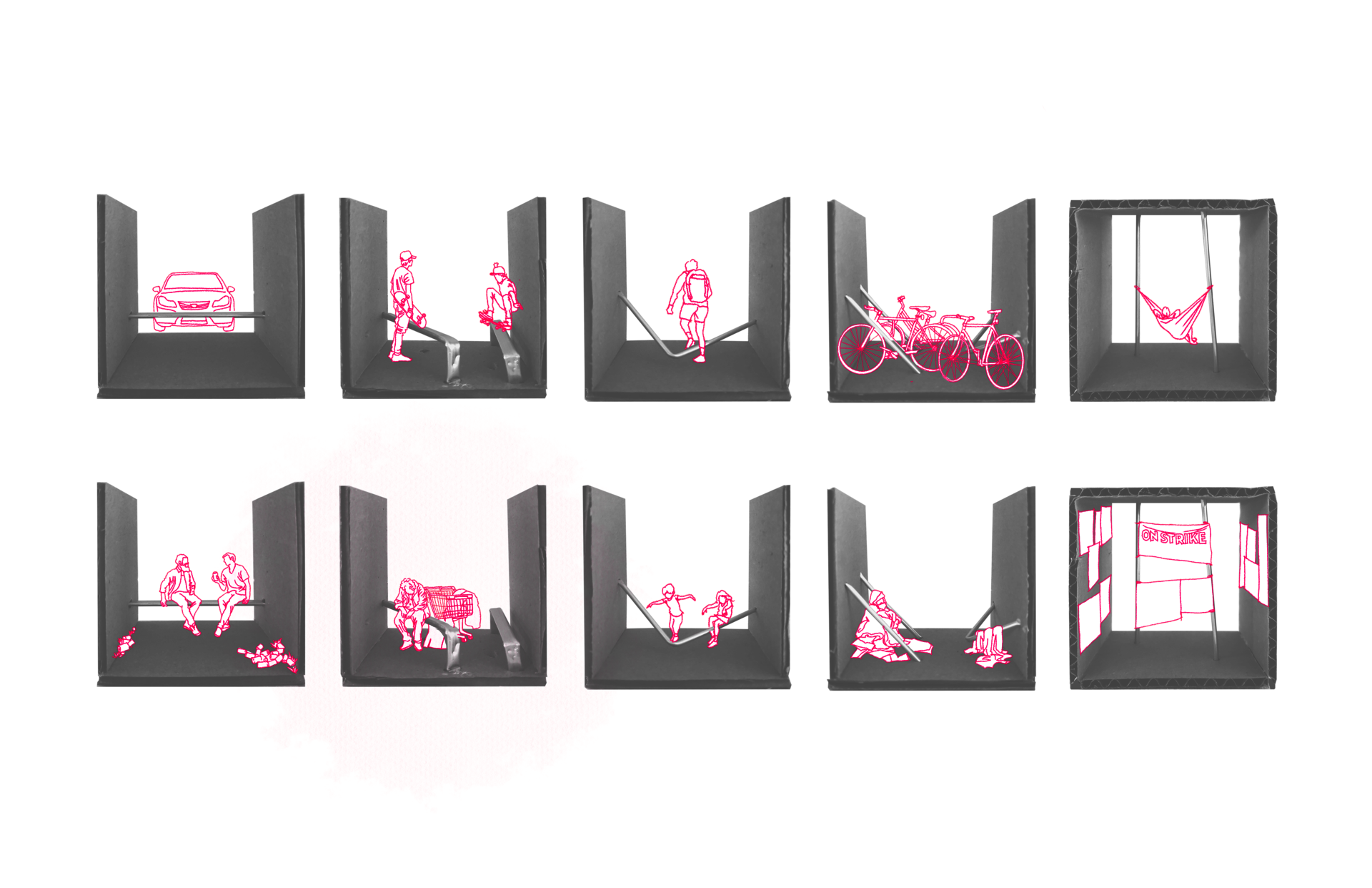 Image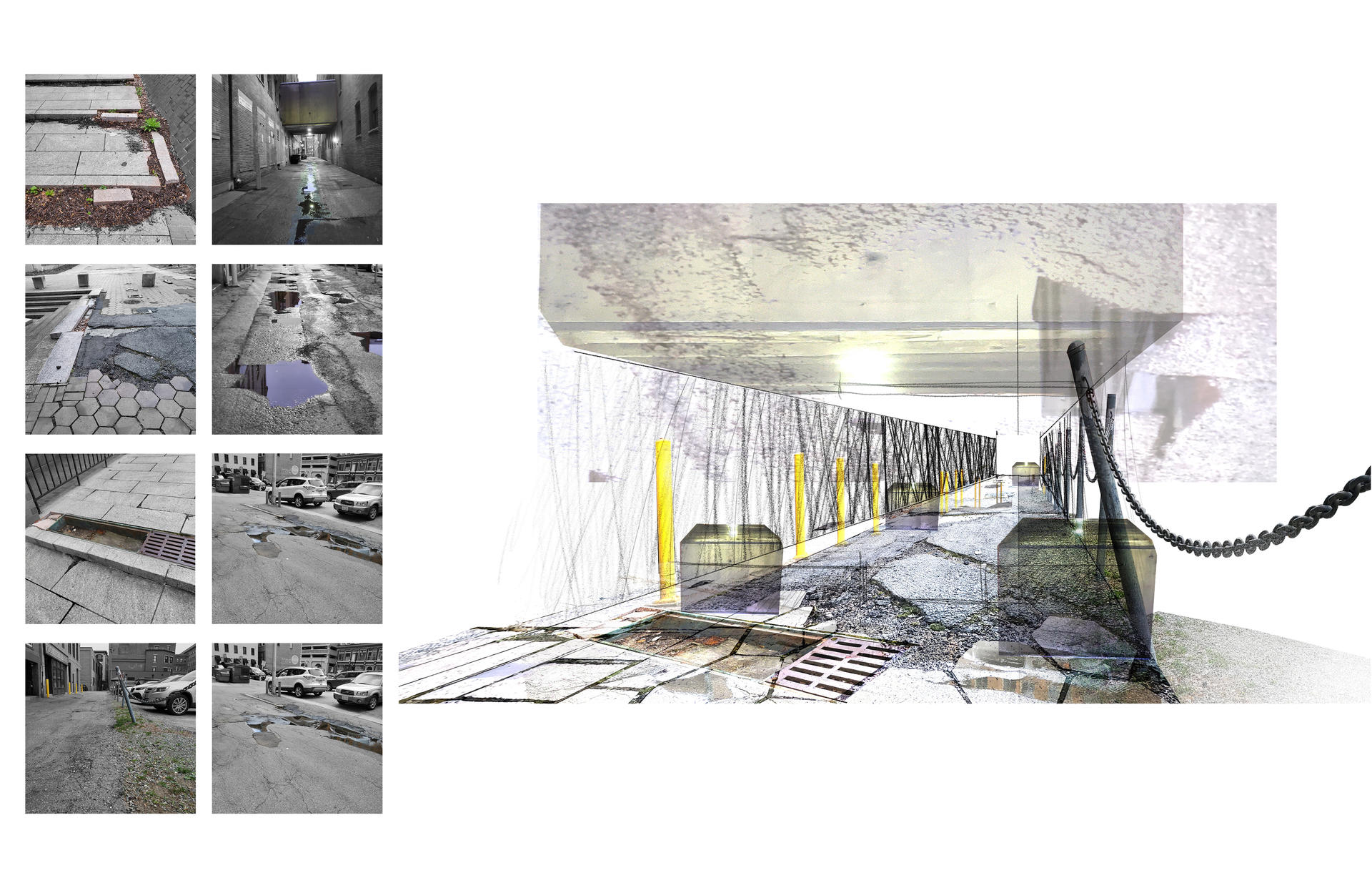 Image