FROM THE FILES
Eames Leg Splint
Emily Banas
Image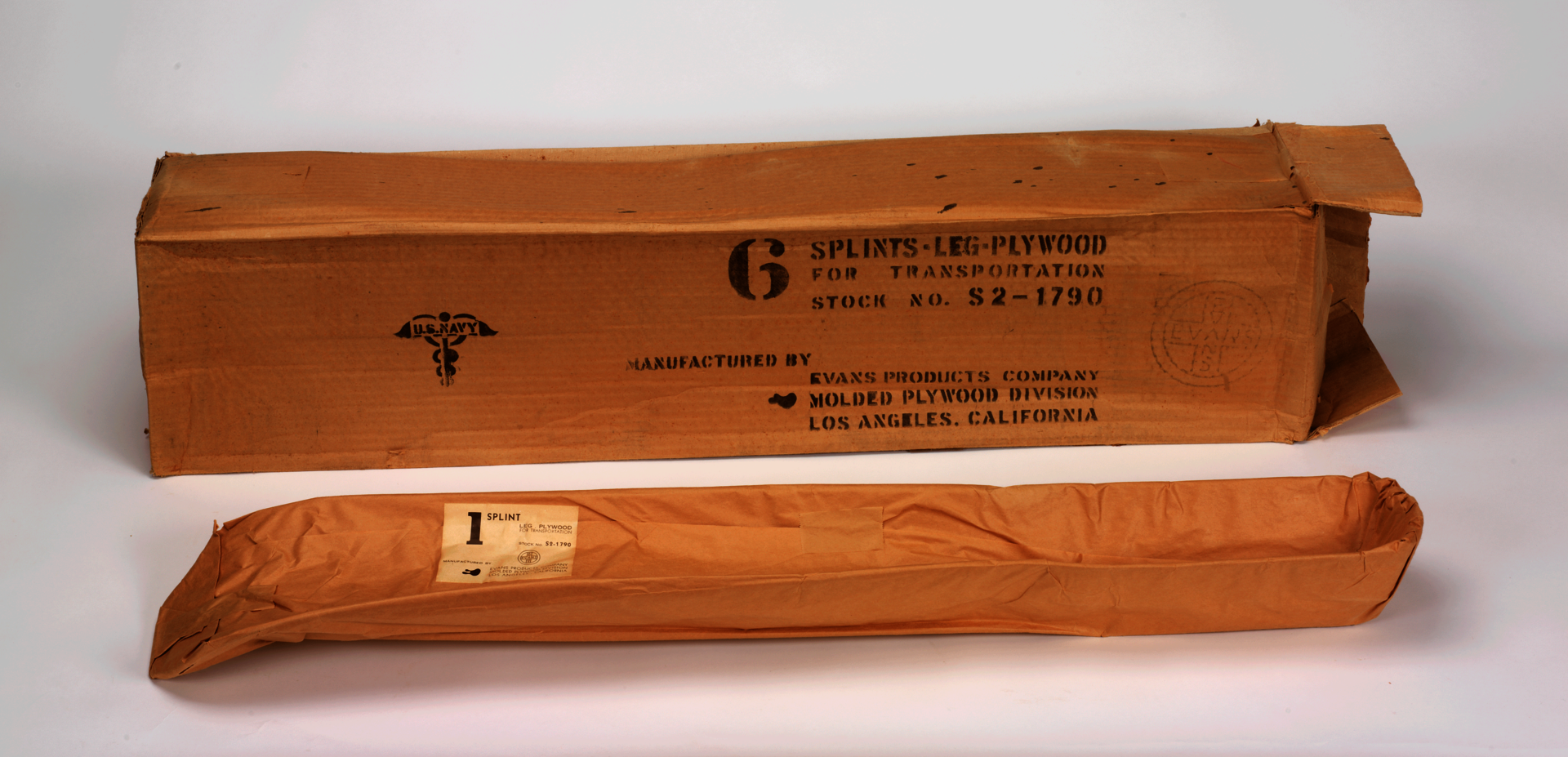 Charles Eames
American, 1907-1978, designer
Ray Eames
American, 1912-1988, designer
Evans Products Company, manufacturer
American
Leg Splint, 1941-1942
Molded plywood
104 x 20.5 x 10.5 cm. (40 15/16 x 8 1/16 x 4 1/8 in.)
Gift of Timothy Philbrick 2003.63
© Eames Office LLC (eamesoffice.com). All rights reserved
 
"It is a beautiful and remarkable piece, and so right for this collection," reads a note in the object file for a leg splint by Charles and Ray Eames. Design has always been at the heart of RISD. After all, it's design as opposed to art that's in the name of the institution. It's no surprise then that examples of good design have found their way into the museum's collection. The Eames leg splint is a prime example of how design can support us even in the most trying and terrible of times, in this case in the midst of suffering a war-related injury.
Charles and Ray Eames first began experimenting with molded plywood in the 1940 with the goal of producing low-cost, high-quality furniture. After considerable trial and error, they became the first to successfully mold the material in more than one direction, allowing for shapes that conformed to the body. Before applying this new technique to furniture design, the Eameses were called upon for a different challenge: creating a new leg splint for the US Navy, whose metal splints were proving ineffective. Their initial commission was for 5,000 splints, but by the end of World War II more than 150,000 had been produced. Their softly rounded splint forms cradled injured legs like their molded plywood chair designs would later cradle bodies at work and rest. Remarkable, indeed.
Image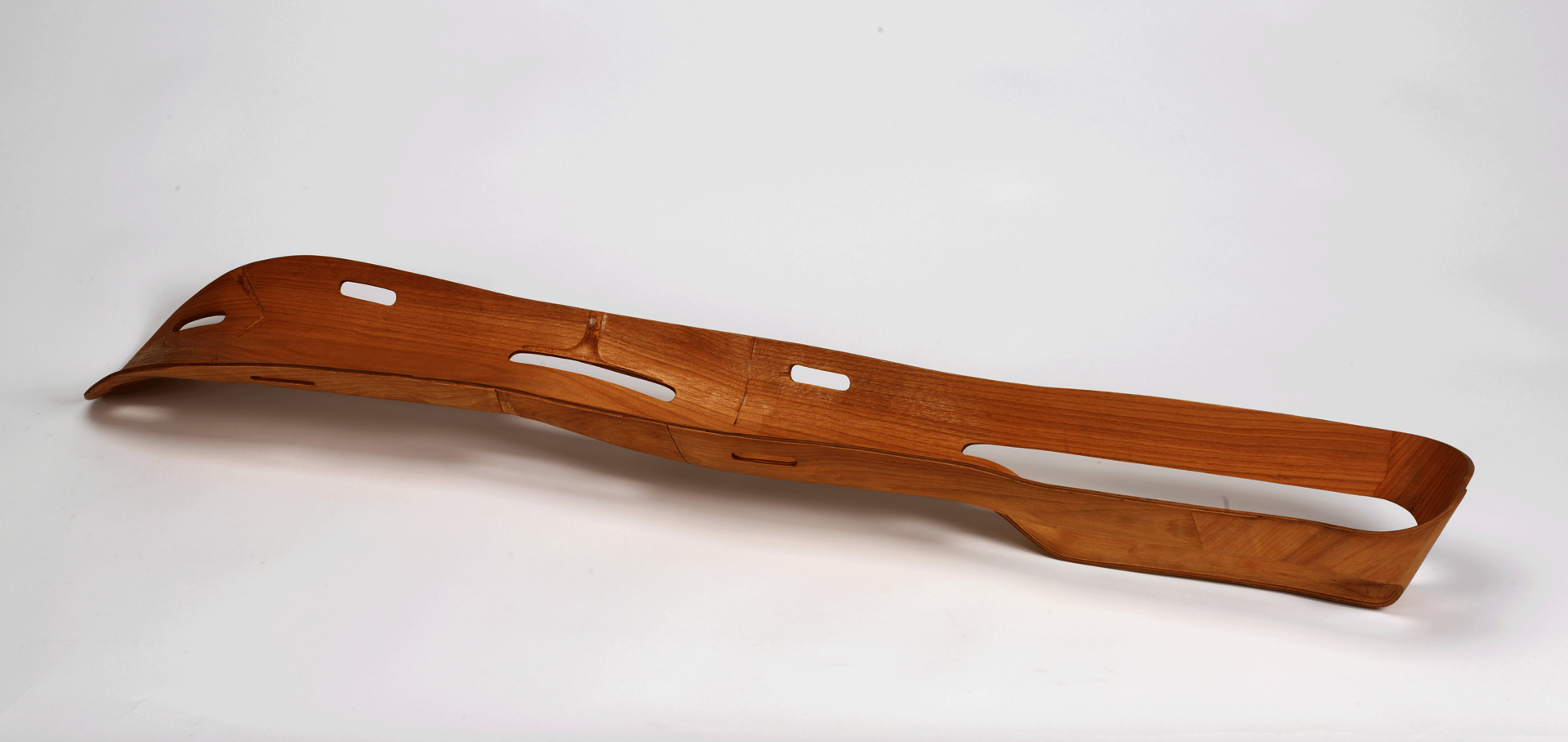 Charles Eames, designer
American, 1907-1978
Ray Eames, designer
American, 1912-1988
Evans Products Company, manufacturer
American
Leg Splint, 1941-1942
Molded plywood
104 x 20.5 x 10.5 cm. (40 15/16 x 8 1/16 x 4 1/8 in.)
Gift of Dr. and Mrs. Armand Versaci 81.045
© Eames Office LLC (eamesoffice.com). All rights reserved
Postwar, what had been a tool for medical aid became a sought-after collector's item. The Eames leg splint represented the use of new materials, technological advancement, and thoughtful human design. Ironically, the most sought-after condition was the version that concealed all the aforementioned: a pristine, untouched plywood example wrapped in its original brown paper. In 2003 the museum received a gift of a wrapped leg splint and an original cardboard box, which would have held six splints, underscoring the evolution of this object from radical functionality to wrapped treasure.
Shareable Link
Copy this page's URL to your clipboard.