INTRODUCTION
Disability Is Everywhere
Rosemarie Garland-Thomson
Image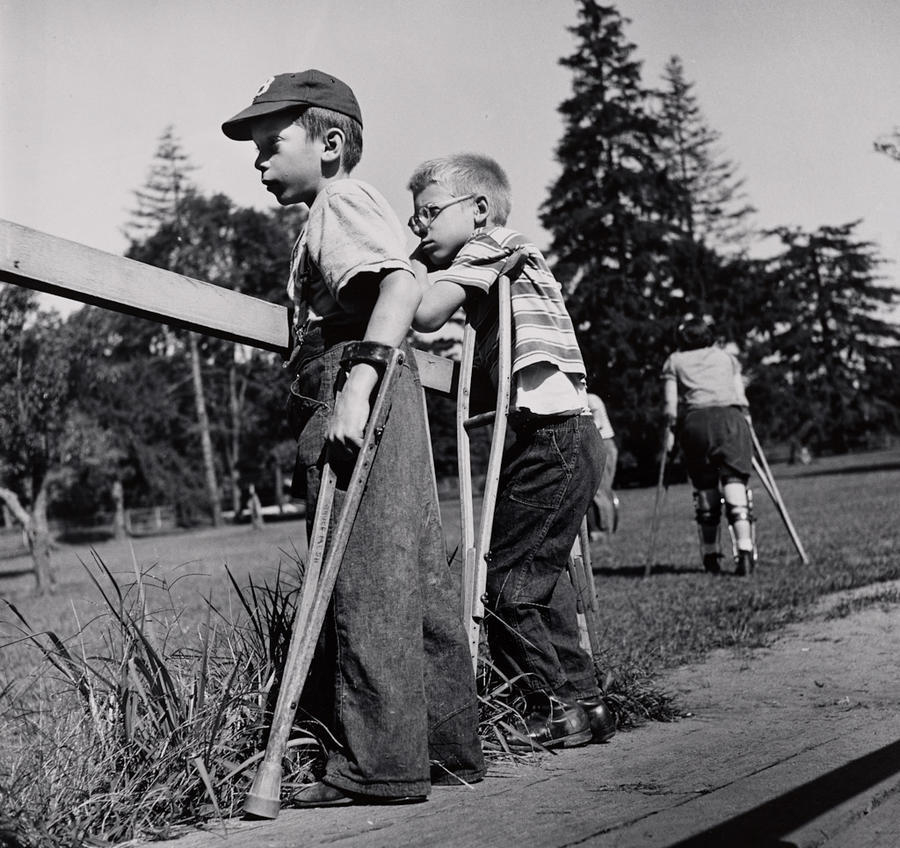 Larry Silver
American, b. 1934
Polio Camp, Upstate New York, 1952 (printed later)
Gelatin silver print
Image: 33.7 x 35.6 cm. (13 1/4 x 14 in.)
Gift of Bruce Silverstein 2018.104.16
Photograph © Larry Silver
Perhaps disability studies' most significant knowledge claim is that disability is everywhere, once you know how to look for it. The works collected in this issue of Manual are witnesses to this claim. Variance draws from the abundant cultural archive, affirming the universal presence and persistence of disability as a human experience across the ages.
The human variations that we think of as disabilities in the broadest sense occur in every life and family and are a theme in all art and culture. Because these variances endure in human lived experience, we've recorded them as a set of stories that we receive, make, and remake over time and across place throughout human history. We might say that disability itself is a story, a record written on the body of flesh encountering world. Disability is a material phenomenon, but it is also a narrative occasion. How we acquire, experience, and live out our disabilities is a story prompt we answer with words, sounds, images, and objects—all of the story-making tools of human culture.
In our modern era, scientific medicine has taken interpretive control over many of the older stories we made about the human variations, these body-mind differences. Yet there is a residue of stories beyond disease, pathology, diagnosis, and prognosis that is available to us through the arts. We witness disability stories from across all genres, media, time periods, aesthetic themes, and cultures. The lived experiences of disability are opportunities for expression, creativity, imagination, relationships, and flourishing.
People with disabilities are the unexpected made flesh. The challenges of living in a world not built for us are occasions for resourcefulness and adaptability, especially for those of us who start out in this position early in life. We are innovators, early adopters, expert users, and technology hackers as we respond to the adversity the built and natural environments present us.
By showing us disability across time and place, Variance tells us something important about living lives with disabilities. This stunning diversity of humanity, these distinctive ways of being that a lived life yields, are not necessarily an occasion for despair.
The usual stories about disability teach us that disability is the exception when in fact it is the rule. All of us will become disabled if we live long enough. The human variations we think of as illness and disability come to all of us over a lifetime, shaping our bodies, lives, families, and communities quite literally. Because we live in—because we are—beings made of flesh, blood, and bone, we are inherently vulnerable to encounters that will shape and reshape our bodies as we move through life and world in the process we think of as development or as a lived life. Disabilities and living with our disabilities, then, are fundamental to what the philosopher Hannah Arendt calls "the human condition."
Image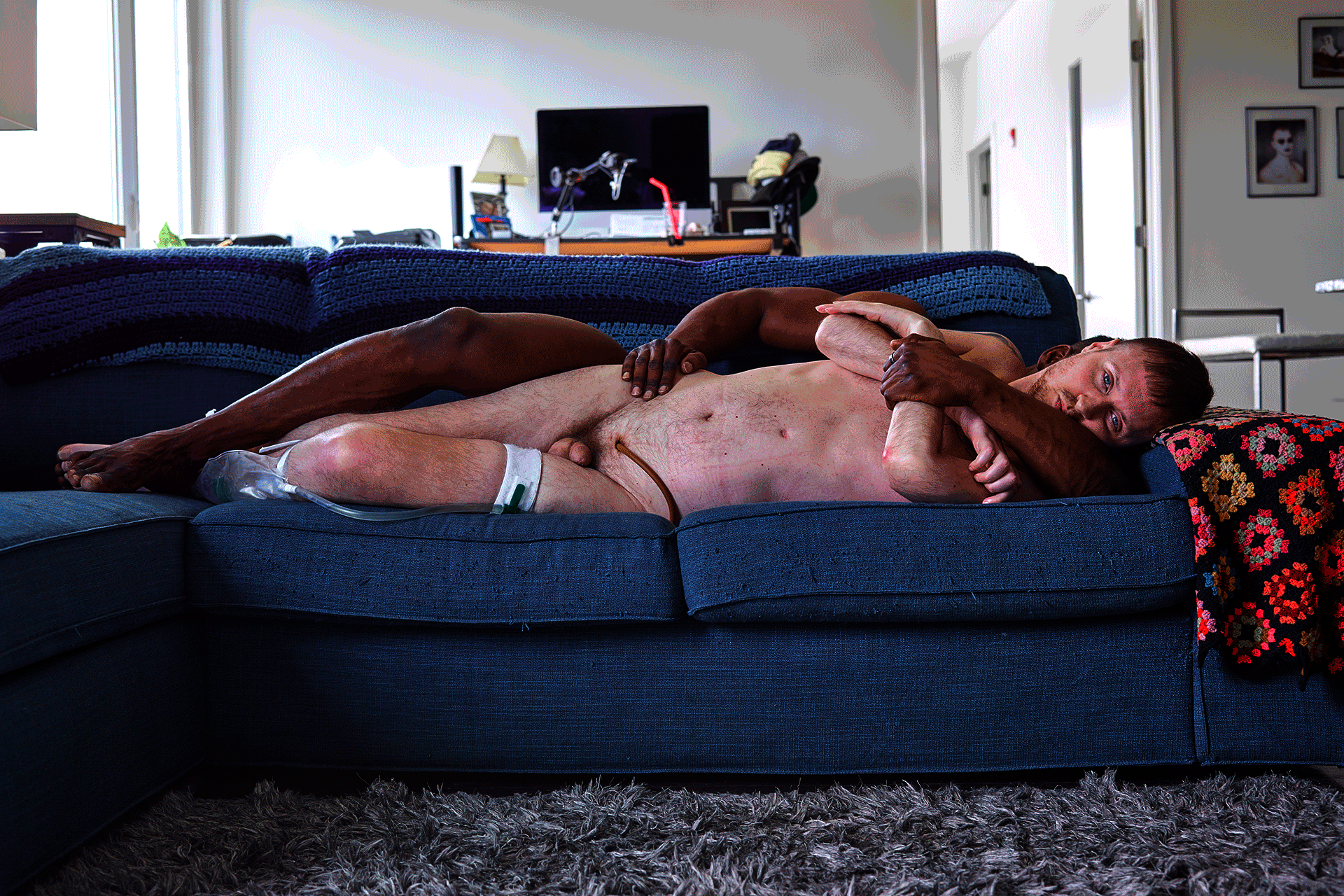 Robert Andy Coombs
American, b. 1987
Cuddle on Couch, from the series CripFag, 2019
Sheet: Inkjet print on metallic paper
101.6 x 152.4 cm. (40 x 60 in.)
Mary B. Jackson Fund 2021.62
© Robert Andy Coombs
The cultural work of representing variance as illness, disability, and disease—of picturing these human experiences through the representational lens—is to dislodge the medical-science point of view by placing of these human conditions in the context of high art. One particularly effective example of this is the photograph Cuddle on Couch, from the 2019 series CripFag by Robert Andy Coombs (Double Take). For most of us, G-tubes are the stuff of medical TV dramas or real-life emergency treatments. But here, at the very center of interest in this portrait of queer domesticity, is an element seemingly out of place in our expected narratives of sexual love. The G-tube beckons our notice, gently but firmly overtaking our attention from the becalmed and modest penis. By fusing what we have learned to think of as medical equipment with ordinary domestic love, this work gives us a new story about sexuality and what it means to be human. Variance shows us the unexpected human forms, the traces of our stuff, the way we move, look, or communicate—the "G-tubes" of our lives as people with disabilities. It shows us how to find disability and how to look for it and what it means to be human.
Shareable Link
Copy this page's URL to your clipboard.