Image
GREEN JIAMIN LIN
About Intimacy
Image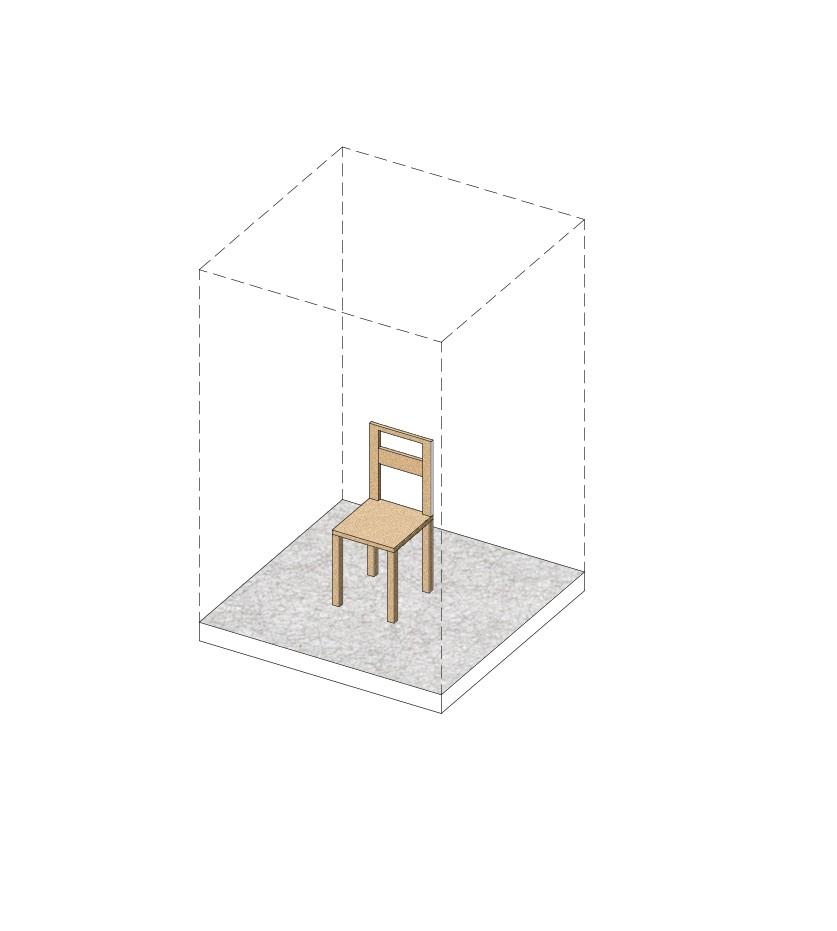 Imagine that there is a person who goes everywhere carrying a chair. From the moment she places her chair down on the ground, this action defines a space around her. The shape of this invisible entity keeps changing. However, I still feel a specific way of "closure". My thesis started from this moment, about defining intimacy.
        Time may be translated into measures of movement and occupancies of space. Film and architecture both mobilize spatial and temporal modes of perception. My exploration of spatial intimacy started from filming the interaction between human being and larger entities. It exploits the filmic capacity to produce virtual spatial experiences as a form of design experimentation. Sometimes soundscape functions autonomous of images, describing the scale and texture of space in films. It filters the perception by joining sensibilities in linear structure of viewing of electric moving images.
        This is A Montastery without Religious belief, sitting quietly somewhere in the city. Instead of creating monumental architecture which alienate itself by exhibiting extreme or unusual properties, I would like to try to reach spatial intimacy for visitors to spontaneously raise the collective memories by focusing on actions of joining form and space with sensibility and materiality. 
I swing, and I see myself on the ground defining space itself
Image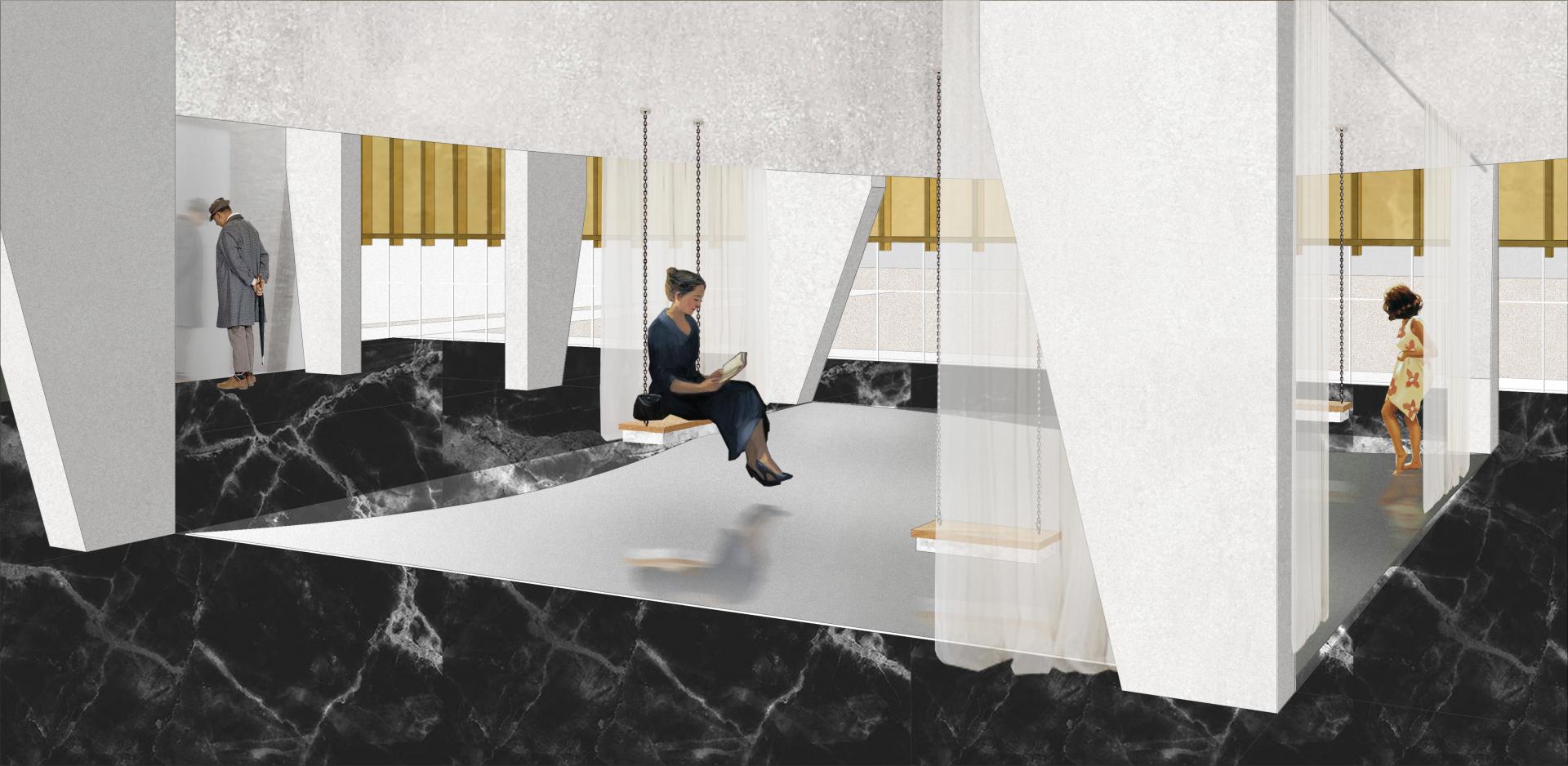 Plans
Image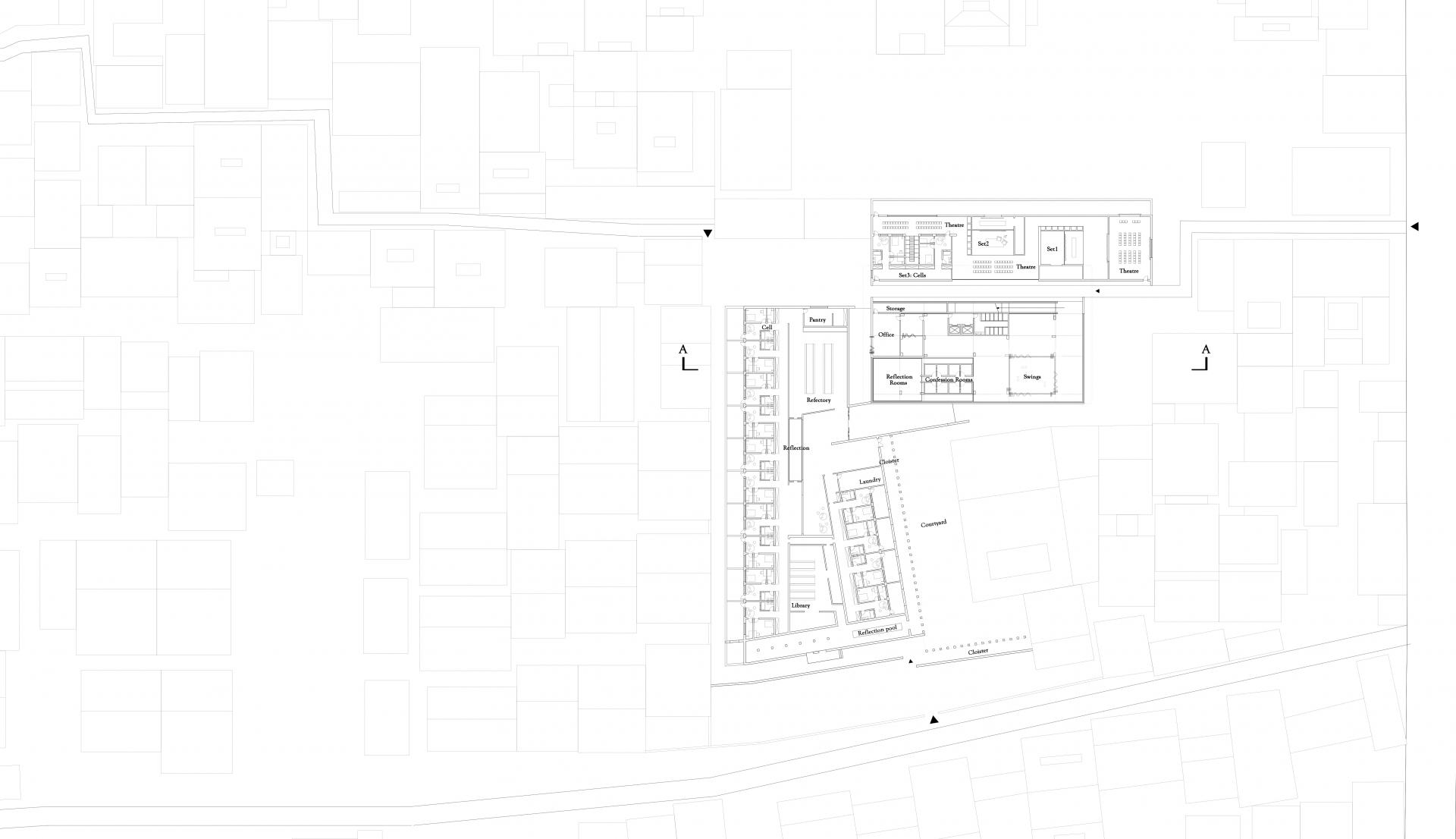 Image