Image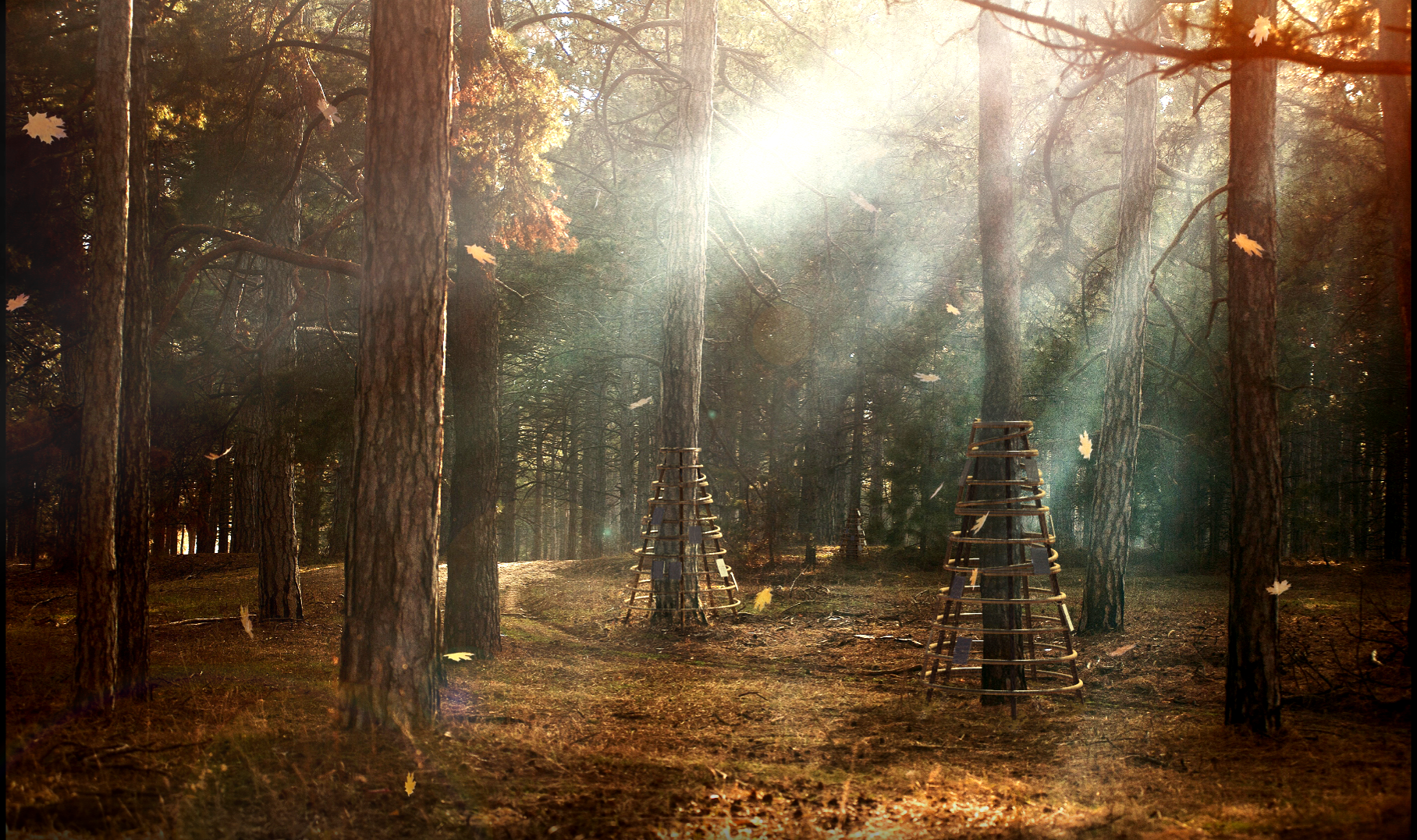 Jacob Dangstorp
Beautiful Dirt
Image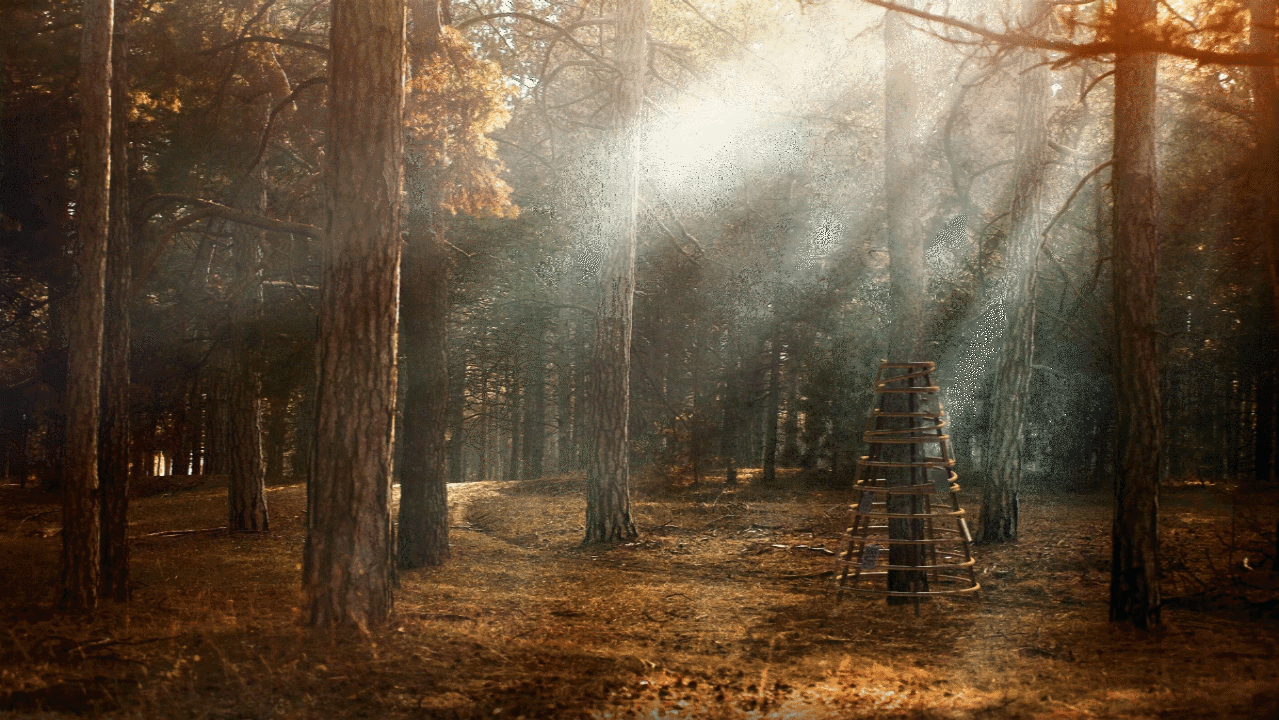 Beautiful Dirt is a project meant to help people think about death as a way to learn and grow, rather than a 'never happening' taboo. Contemporary research into greater western dialogues around death show a consistent anxiety towards being forgotten, as well as a fear of being a burden when passing away. The abject nature of the topic leaves people diminishing the weight of the things they leave behind, and the things they forget to. This perpetuates a cycle of denial in order to avoid stress, emburdening loved ones with an unplanned mass of personal items and piecemeal stories to assemble, culminating in an anxious end-of-life care experience, all due to the lack of any platform to process these inaccessible emotions. 
    In order to help break down the fears around death planning in aging populations, this project proposes the introduction of a new 'tombstone' archetype, alongside a prompted 'on-boarding' journaling method meant to be filled with life stories. The tombstone functions as a family memorial archive which houses all of a deceased person's journal stories, alongside any physical mementos people choose to place when visiting. The purpose of creating these two active objects is to:
 a) Help localize a person's stories in a ritualized space, so they maintain meaning and allow family / close peoples to access intimate moments that would otherwise be lost.
 b) Facilitate intergenerational understanding through publicly accessible personal histories.
c) Familiarize western people to a communal and reciprocal
death dialogue, relieving stress in the death-planning process through habit-formed self-reflection..
d) Mitigate the common sense of purposelessness and anxiety found in elderly retirement communities.
e) Break away from the classist and traditionally hierarchical tropes of 'lot-style' cemeteries, shifting to a more space conscious and ecologically circular alternative.
View my full thesis here: Beautiful Dirt
See my other work here: Dangstorp Design
Image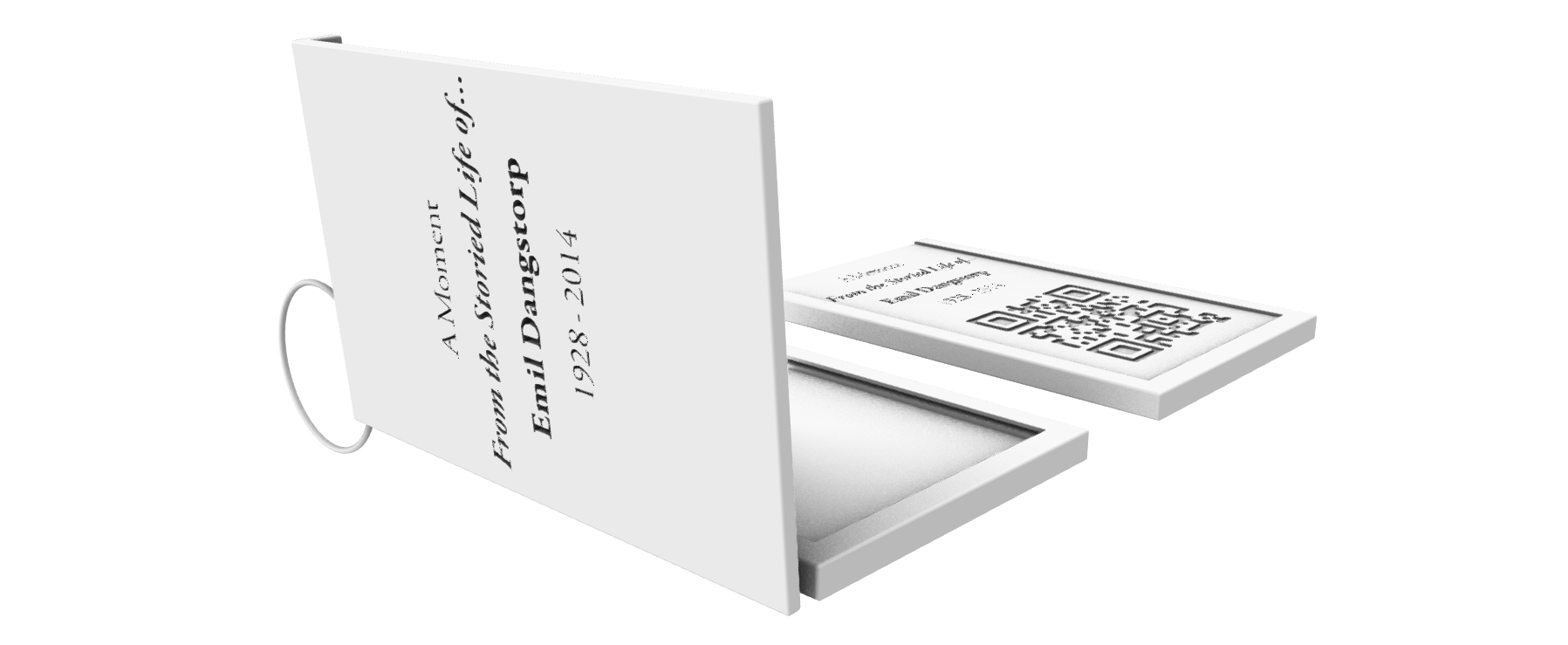 Image
The reliquaries house physical pages in bio-degradable laminated pouches, or have laser-engraved QR codes to redirect readers to a digital repository of peoples' stories. In this system, the author could opt for location-based access as a 'semi-private' option, if they wanted their entries digitally stored, but only accessible at the space of their archive. Private entries would be password or lock protected, which would be given to designated individuals in their journal/estate.
As a final outcome, the archive and journal that came out of this project are meant to make sure that the people who want to have their stories remembered, have a permanent space for that wish to exist, and that the loved ones who want to access those memories years later have an accessible space to maintain and revisit them in a burden-free manner. Having access to the stories of people that have passed away, and being able to learn and remember with these memories, is a wish for many in these unprecedented times. Through a platform of remembrance, these stories can live on. 
The journal acts as a habitual side to this experience, creating an activity where one can slowly break down their relationship to mortality and find the things that are truly valuable to them.  It exists in both physical and digital form, available through a web platform. It has space for free writing as well as prompted entries, which are employed to better facilitate the remembrance of small, intimate moments from one's life. These stories are rarely accounted for in traditional death-planning, but commonly requested for by loved ones.
 
The memorial archive is a dissemination tool. The tiered design plays host to small 'reliquaries' containing entries from the journal which are hung from the separate layers. The open framework also leaves space for people to leave behind their own mementos and ephemera when visiting. The form of the archive is generated from the final entry of the journal. As a poetic, semi-uniform means of having a personal connection to one's memorial, the author is prompted to chart the path of their life how they see fit. This non-linear journey is then translated into a steam-bent wood object, which exists as their archive. The conical structure of the archive functions as both a support for transplanted or young trees, as well as a communal remembrance space. The accessibility of the stories housed at the memorial is determined by the decedent when they write their journal.
Image
Images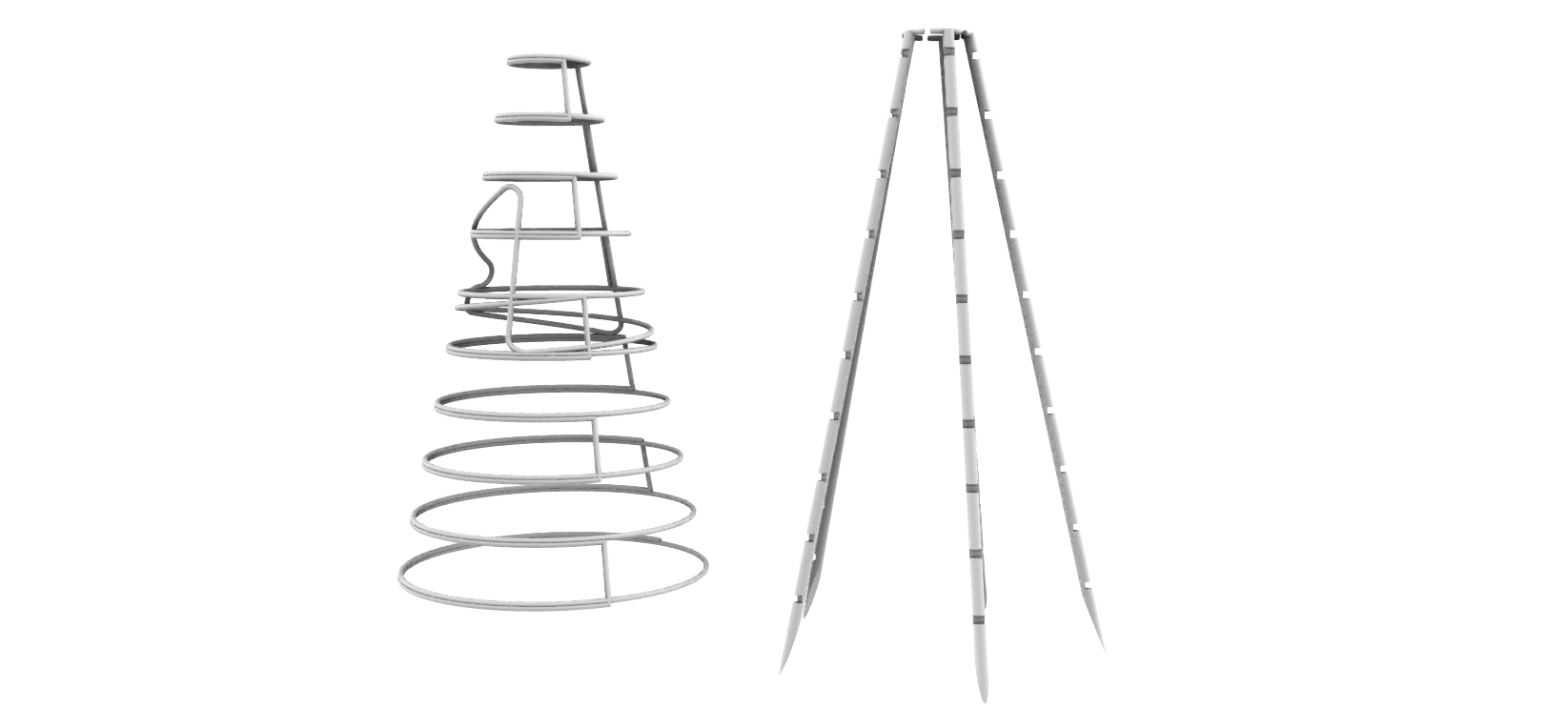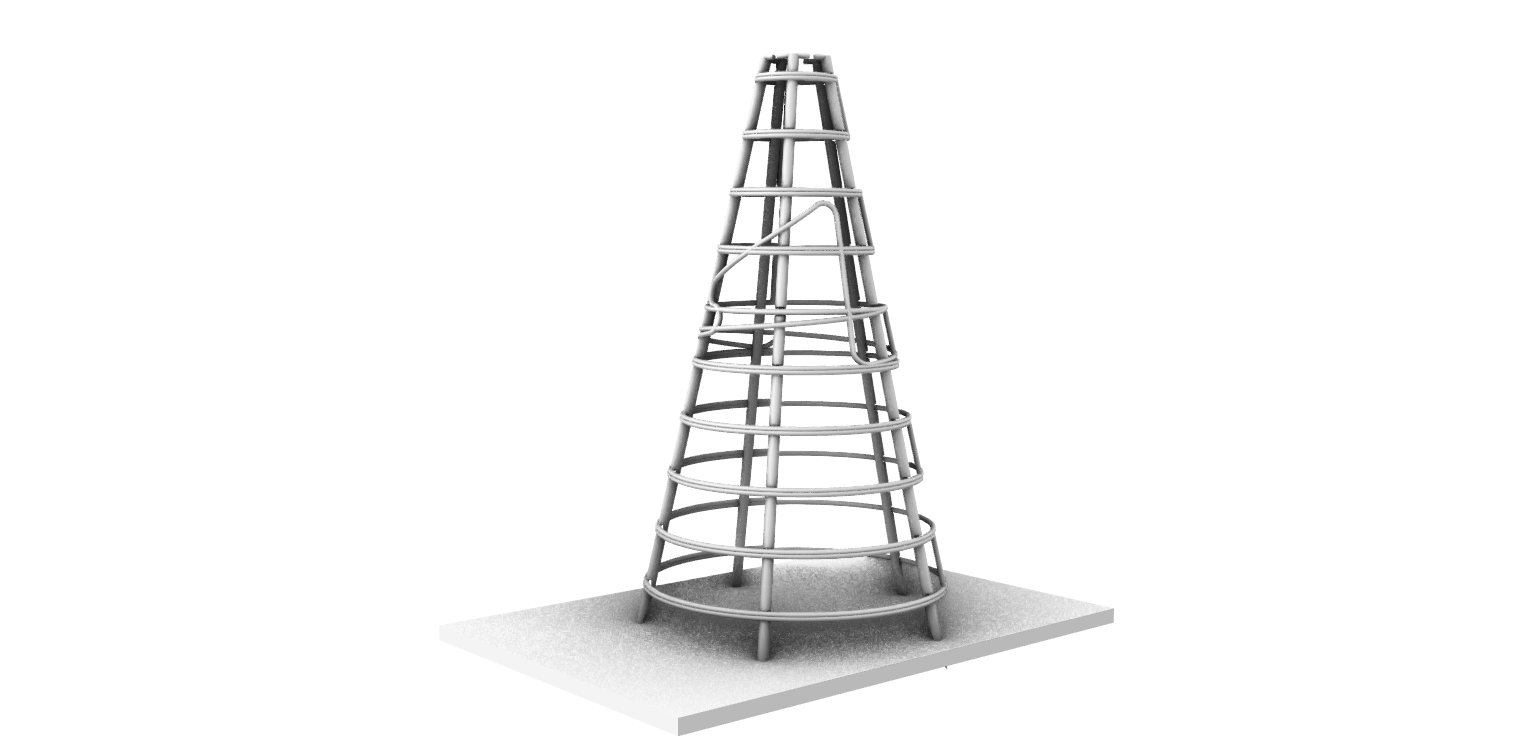 The digital archive allows people to access a decedent's stories, which are transcribed and available in their handwritten form, or with additional preparation, as audio. Visitors must log in the information of the individual they would like to read about, and if specified, input their password. The digital platform also allows for people to upload their journal entries while they are alive, as well as download a PDF version of the physical prompted journal. 
Thank you for taking interest in my thesis work.
Please feel free to contact me with any questions or requests:
Image