RASHMI RAVISHANKAR
Beyond Years: A re-imagined space for the elderly
Image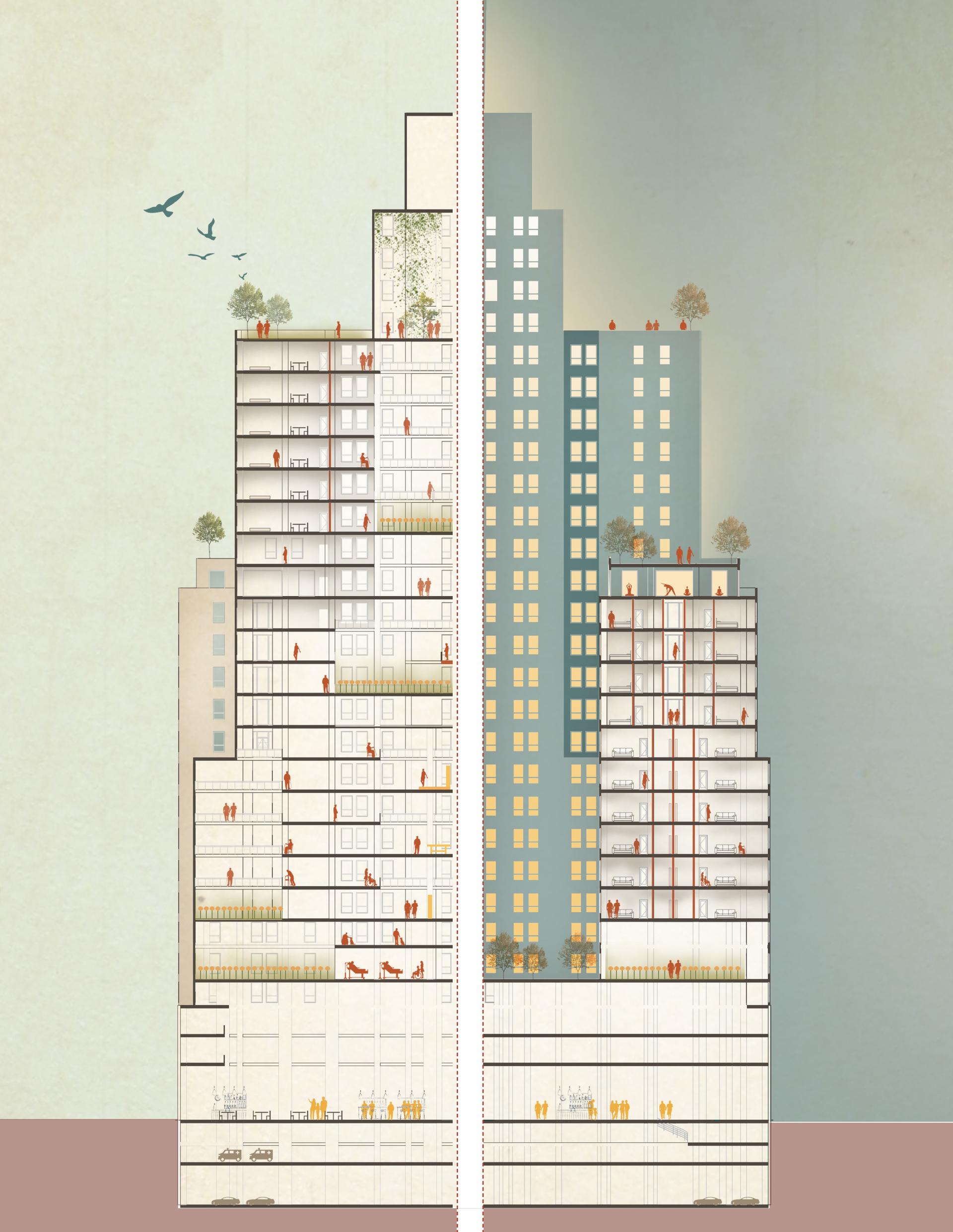 My project titled 'Beyond Years,' focuses on the reuse of the Superman Building, the tallest building in Providence. It was built in 1928 and is left vacant for 7 years now. Considering the high percentage of senior citizens population in Rhode Island and insufficient assisted living homes, I proposed that this building be turned into a home for the elderly. How often do skyscrapers get converted into senior living facilities? Well, this could be one of a kind. With all the terraces of the building converted into gardens and parks, it surely would be a delight for the elderly to experience the magnificent views of the city from the Superman.
But as we all know, the elderly have been the most susceptible to the deadly coronavirus. They have to be treated with extra care and attention. I have used design as a tool to reduce the spread of such viruses in the future. The spaces have a wide spread of plants like hydroponic gardens, which partially help in purifying indoor air. Corridors are wide enough to maintain the new norm of social distancing and light weight walls are used for construction. Community spaces have been fragmented and strategically located on each floor where it almost feels like the living room of the housing units. This enhances interaction with the neighbors and avoids crowding at the same time. The building will be equipped with a healthcare unit to attend emergencies. The residents will also get to interact with the public on the first floor. With RISD and Brown located so close by, the first floor would be flooded with students, who the elderly would love to interact with. They also have the opportunity to engage themselves in children's day care and pet care facilities located within the building.
All-in-all, it would be magical for the elderly to live in a building which once had their safety deposit boxes.
Image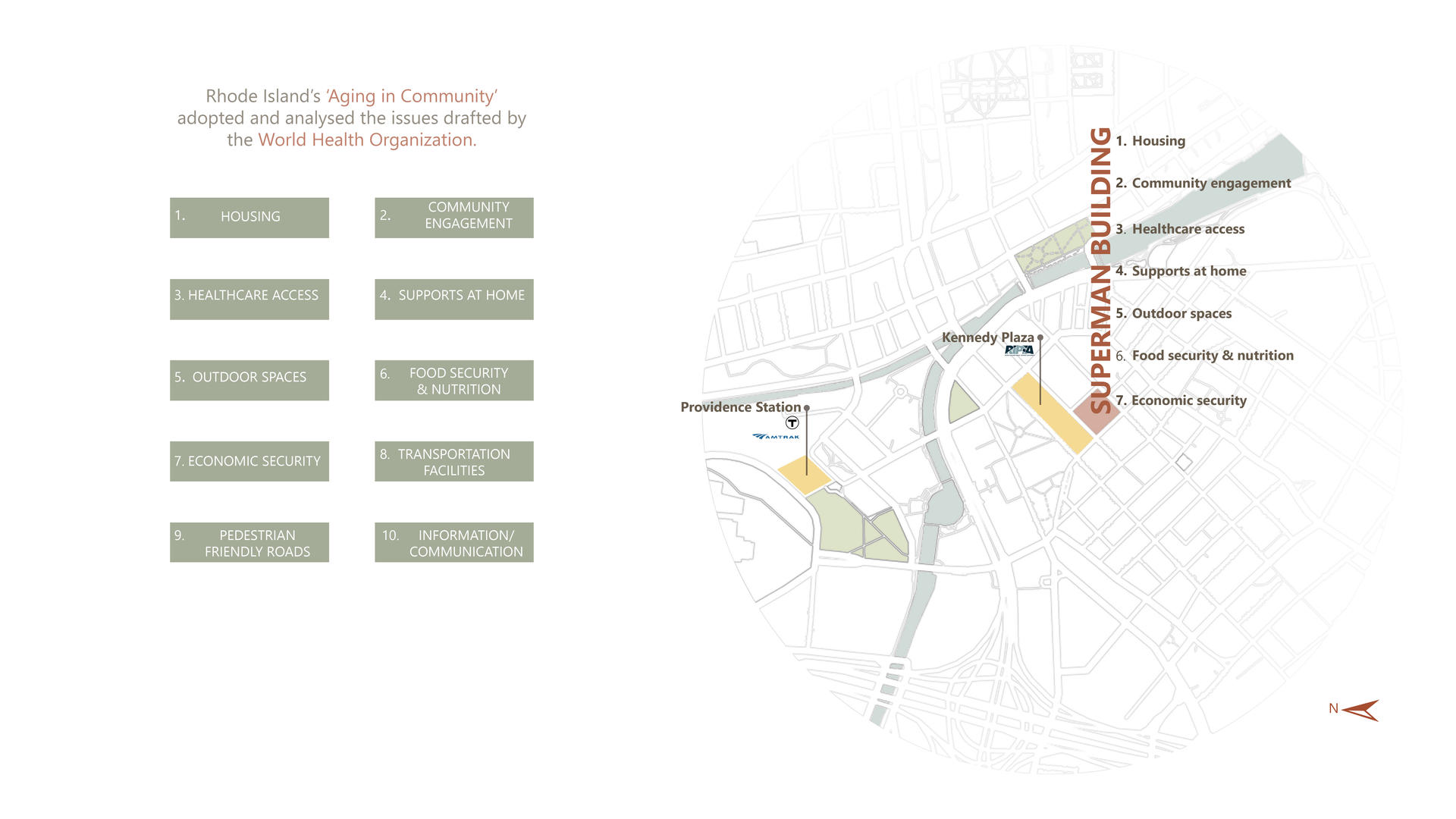 Zoning
Image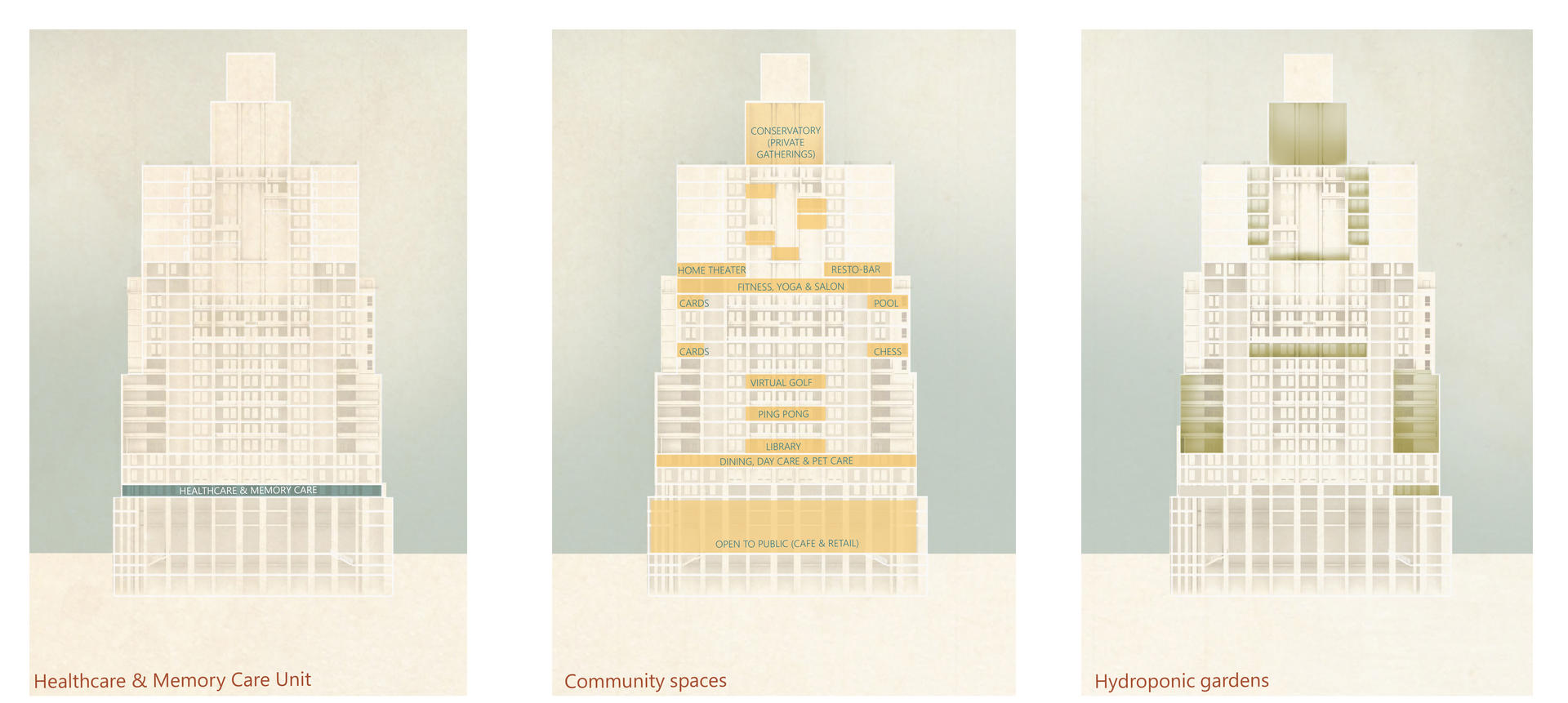 Image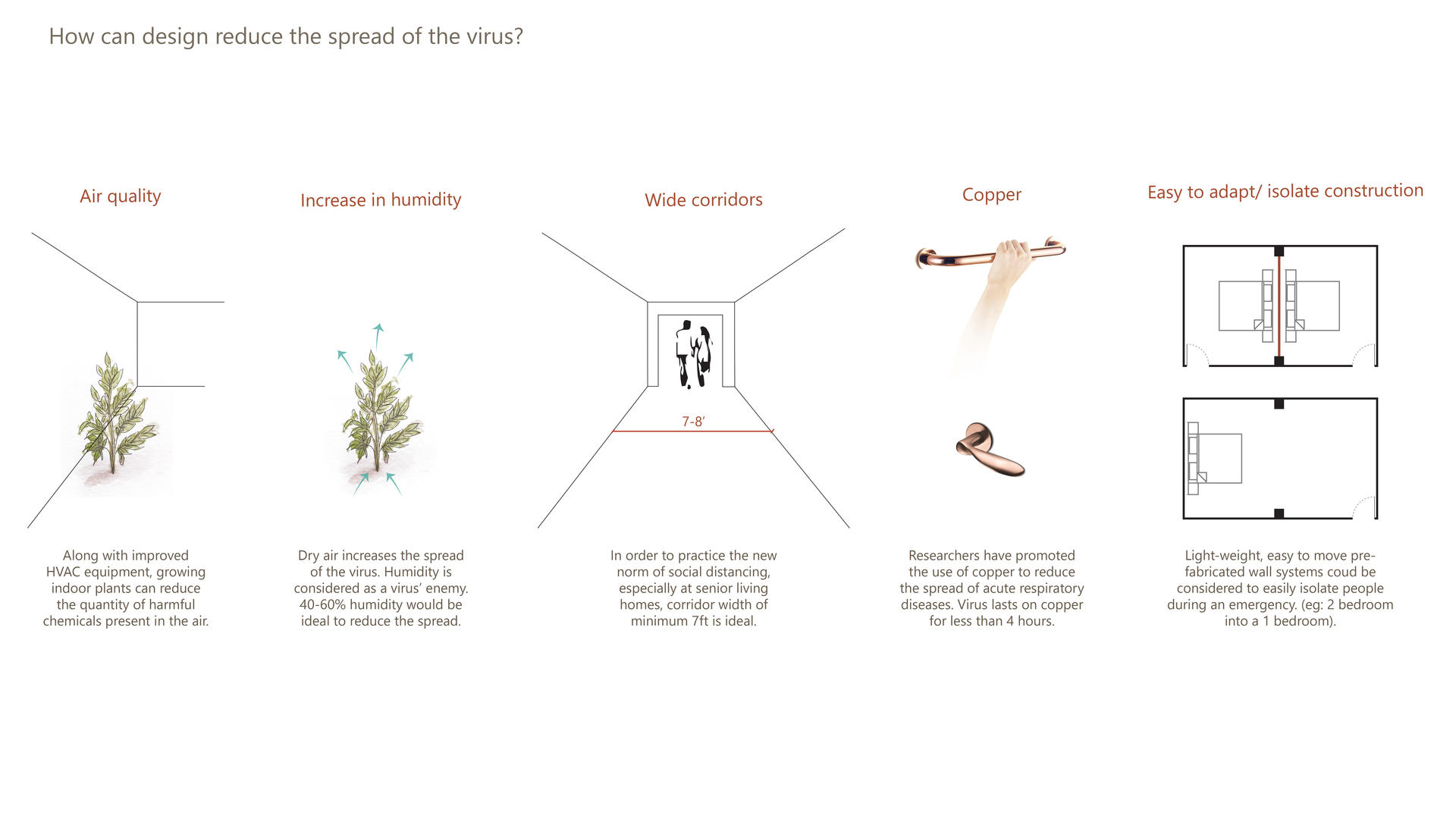 Image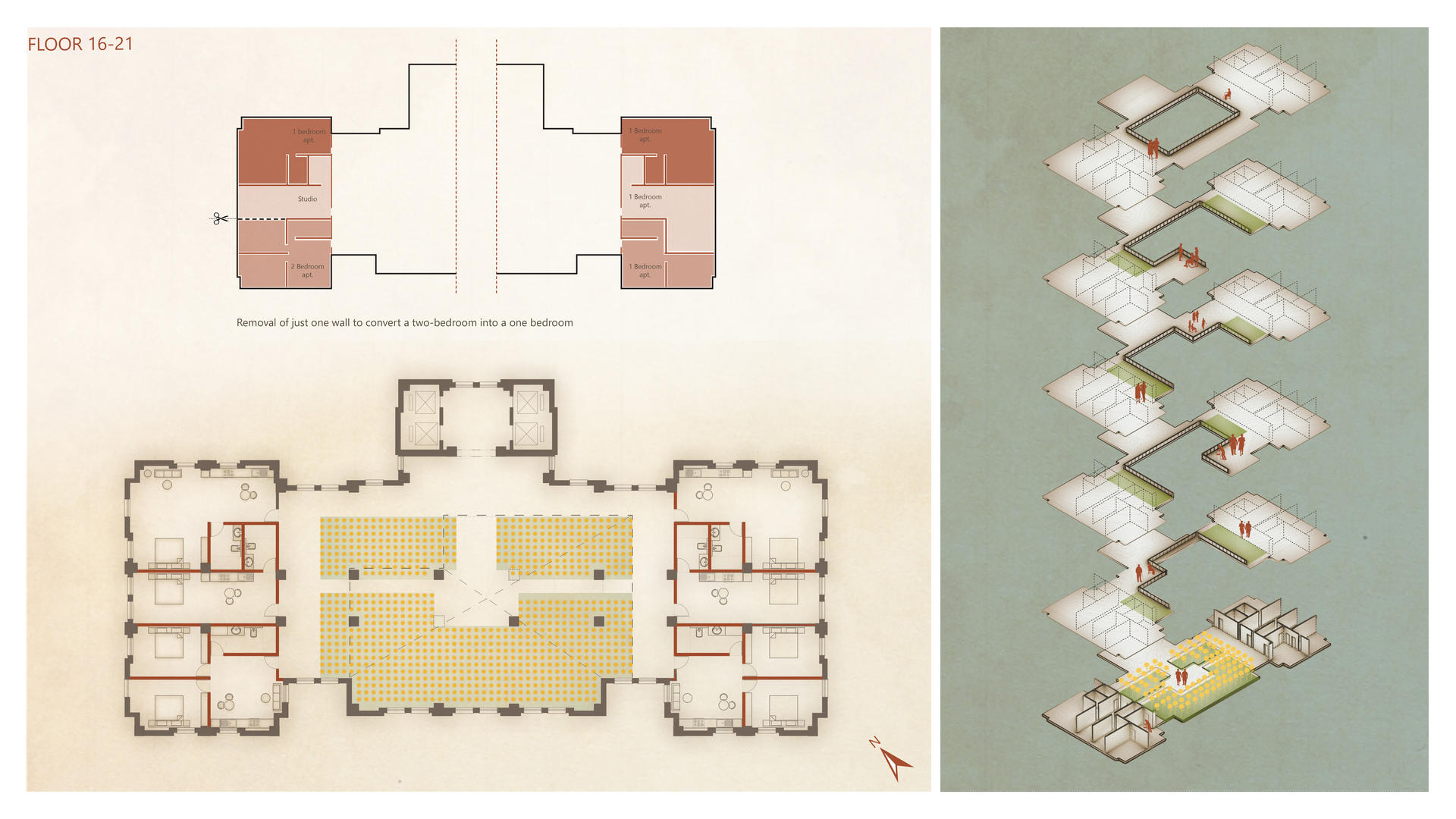 Image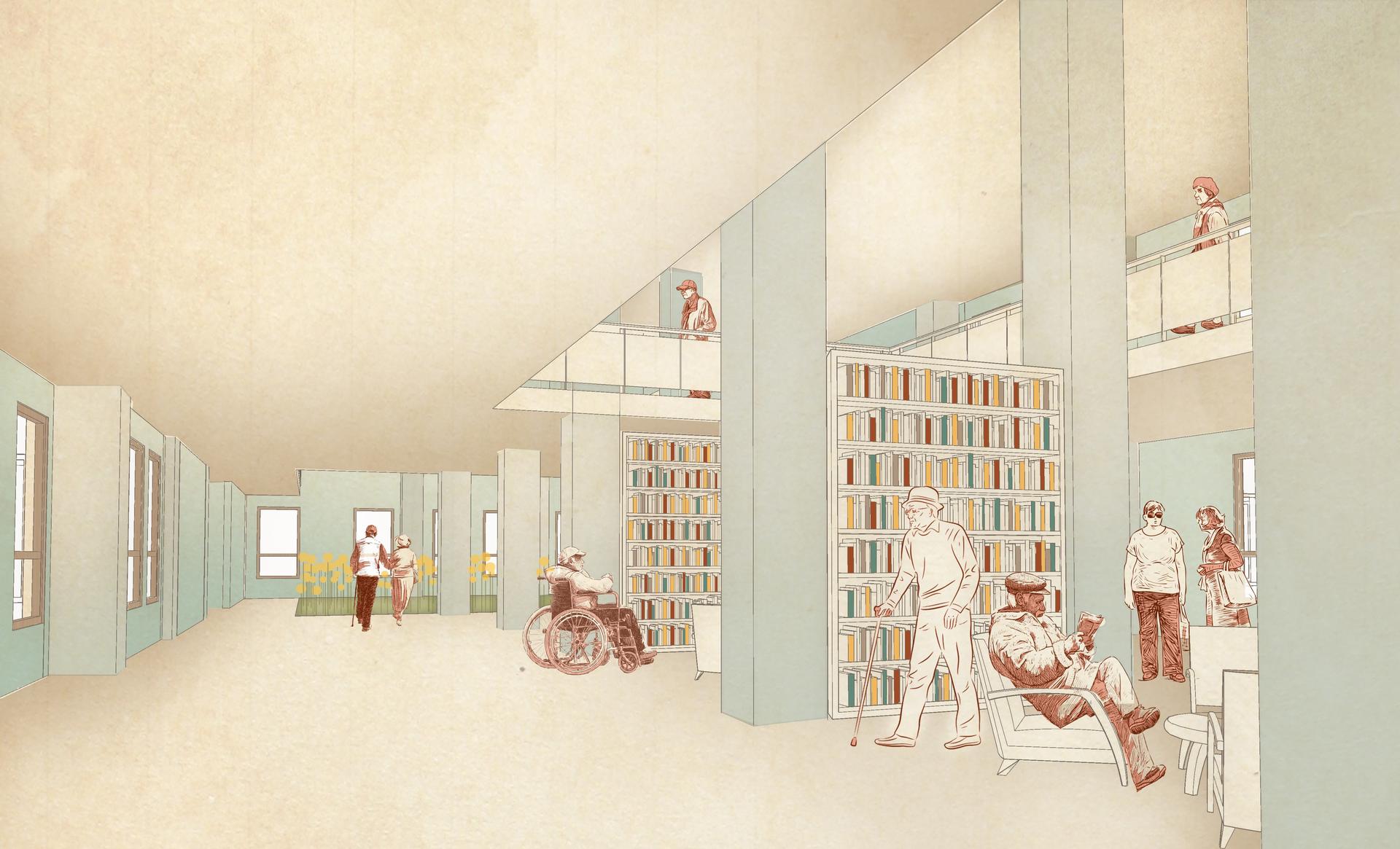 Image