Image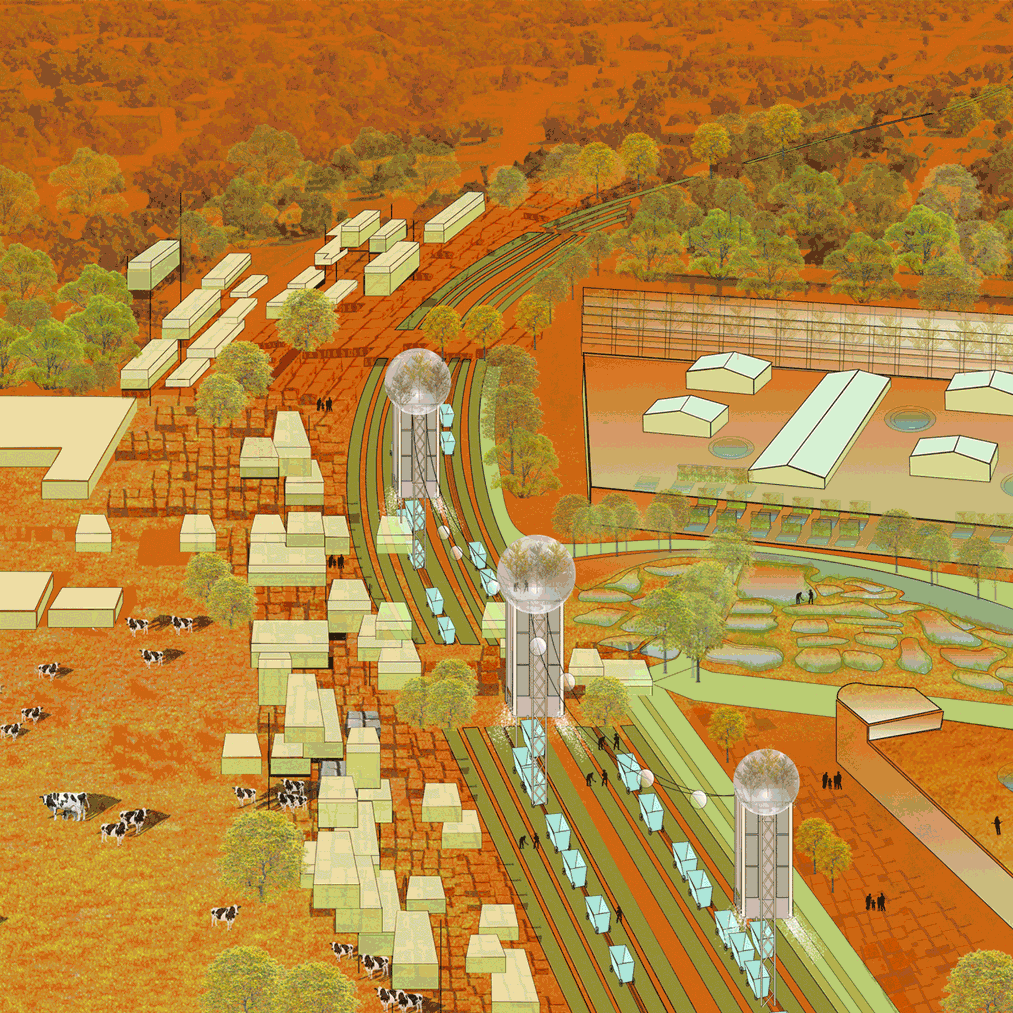 Image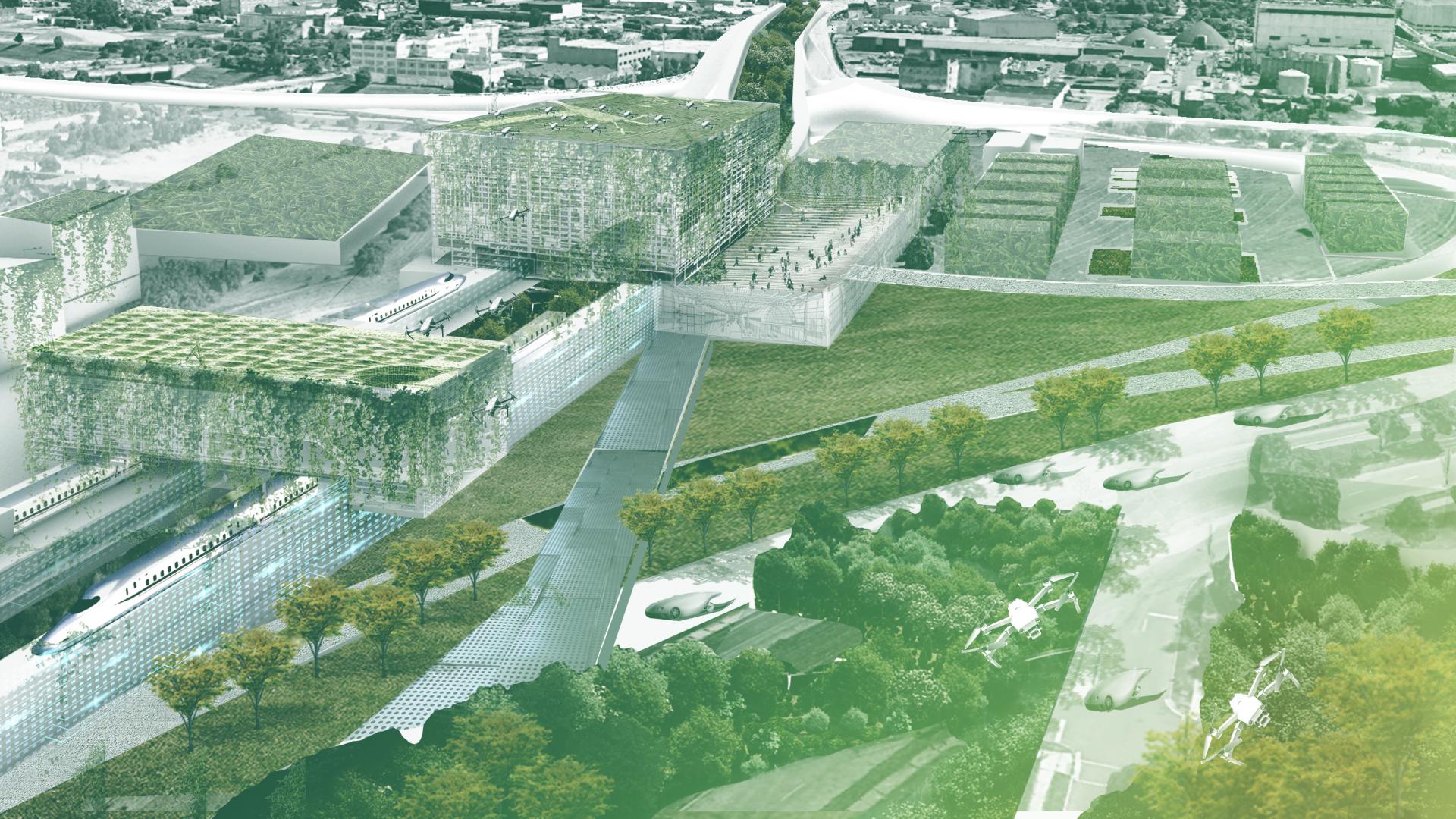 Green Arteries 
My thesis asks how transportation infrastructure in a shrinking city such as Detroit, can be redefined as a malleable, generative, efficient synthetic system that can develop, manage and distribute urban resources, production, knowledge and skilled labor. 
To achieve this, the highway system can be entwined with other systems in the city, such as food, energy, media, education, and water and waste.  In the process, it will be reinvigorated as an engine for the city, a center of productive energy versus mere connective tissue linking former factories to outer suburbs, ports and distant markets.
The thesis uses a "cradle to cradle" lens, one where all production is planned for and used as part of a system of use and re-use where the concept of "waste" becomes obsolete and is reframed as the next level of raw material needed to continuously nourish the system.
 
Image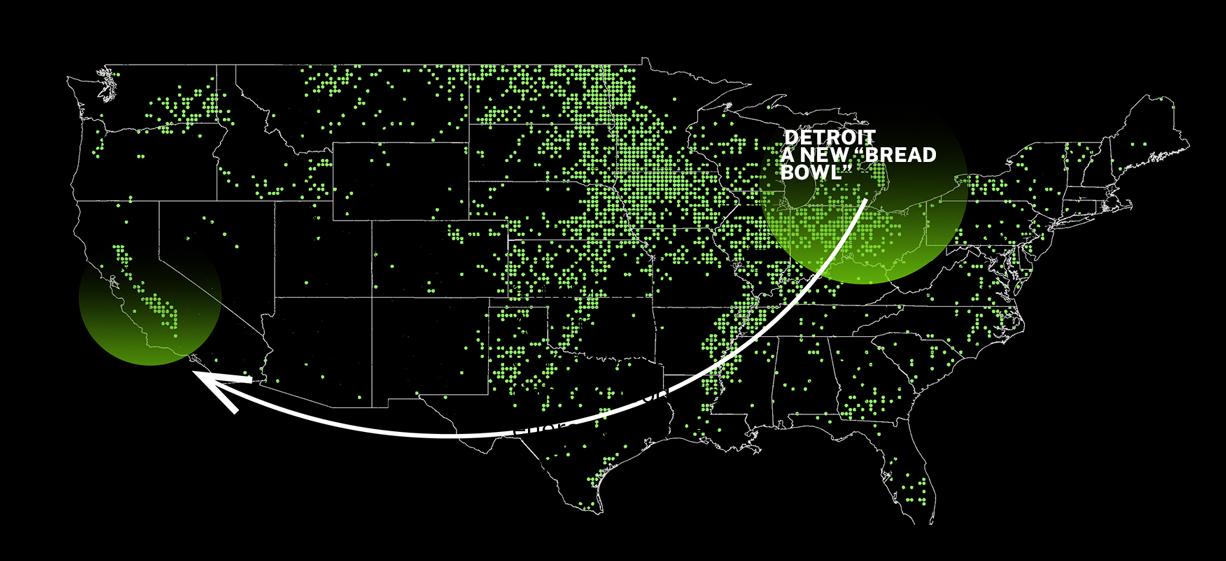 Detroit-A New Bread Bowl
My proposal is to turn the city of Detroit into a major North American center of food production and food and energy distribution to support Central Valley.
 
Image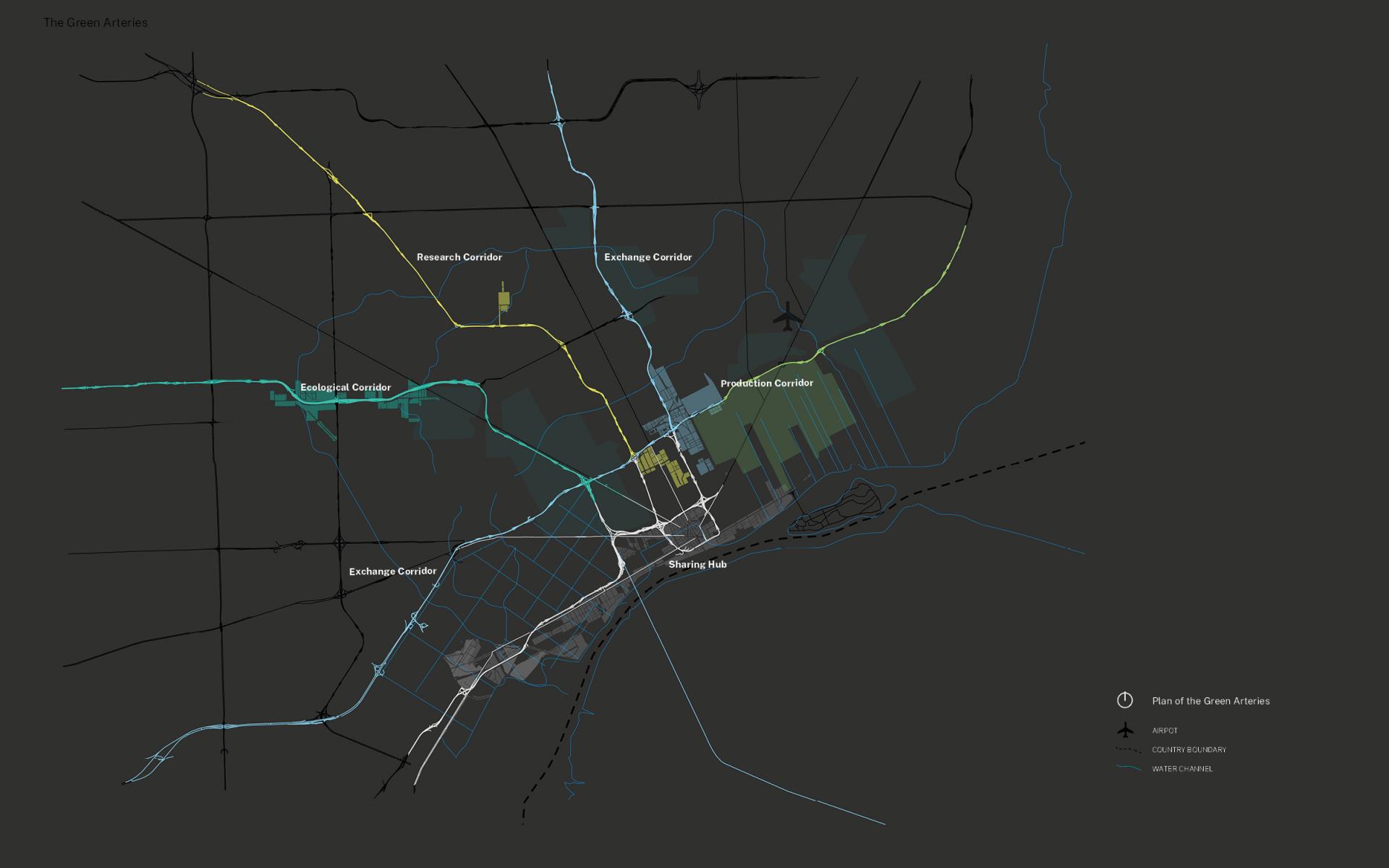 Green Arteries Strategy
My strategy is turning existing highway infrastructure and adjacent abandoned factories and warehouses into a combination of agricultural production, energy generation, movement corridors, and new urban centers.  

Initial development: Concentrating Productive Corridors will be built in different phases.
-Production Corridor
-Exchange Corridor
-Research Corridor
-Ecological Corridor
Synergy: With each corridor's buildup, it will reinforce the development of others. And then develop a sharing hub with sustainable and comprehensive industries.
 
Image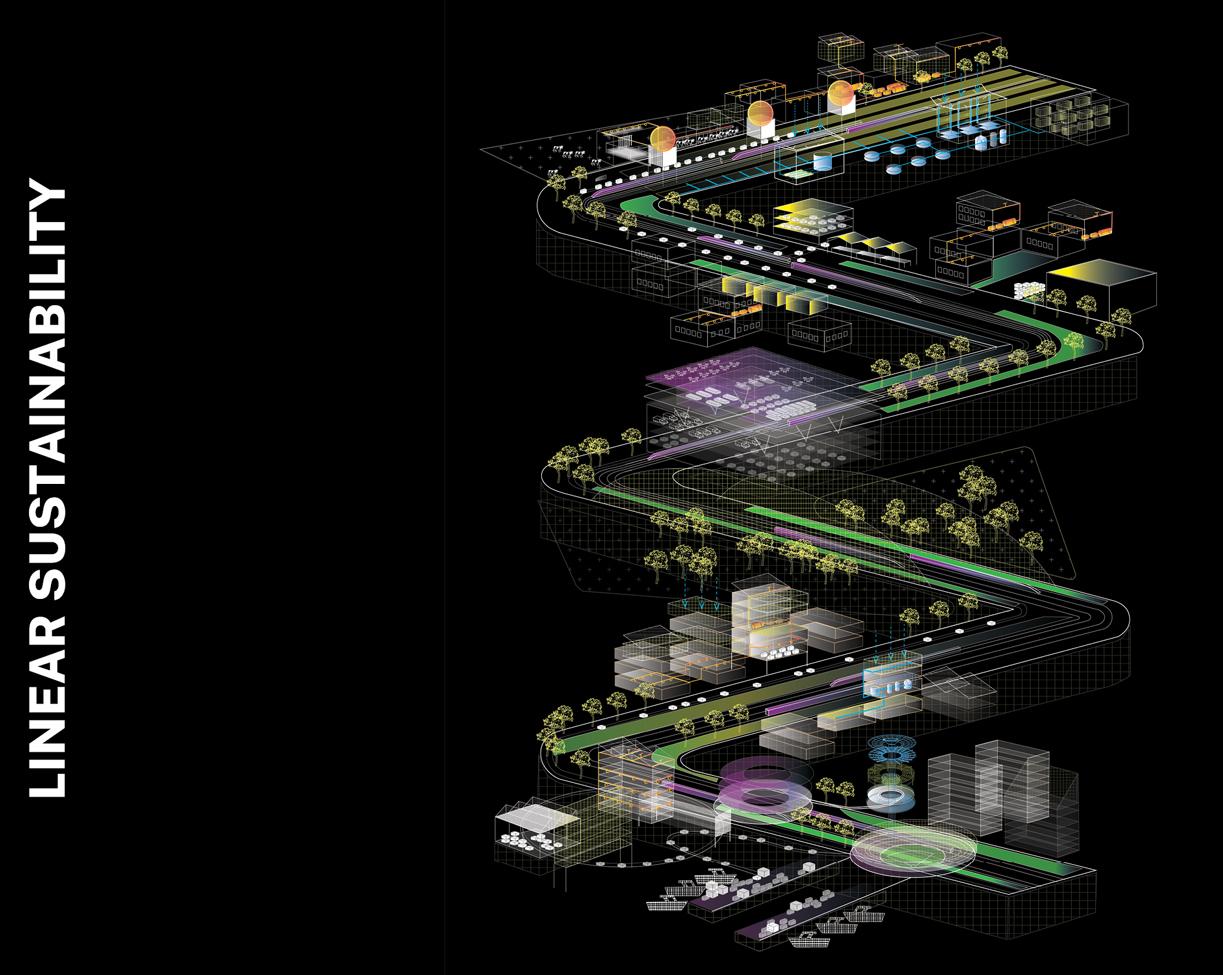 Linear sustainability
Why use linear corridors to develop? What does linearity mean?
It means linear sustainability.  It means easier to collect and distribute energy, easier access to getting fresh food, easier to produce and process food, and easier to transport to get jobs and education. 
Image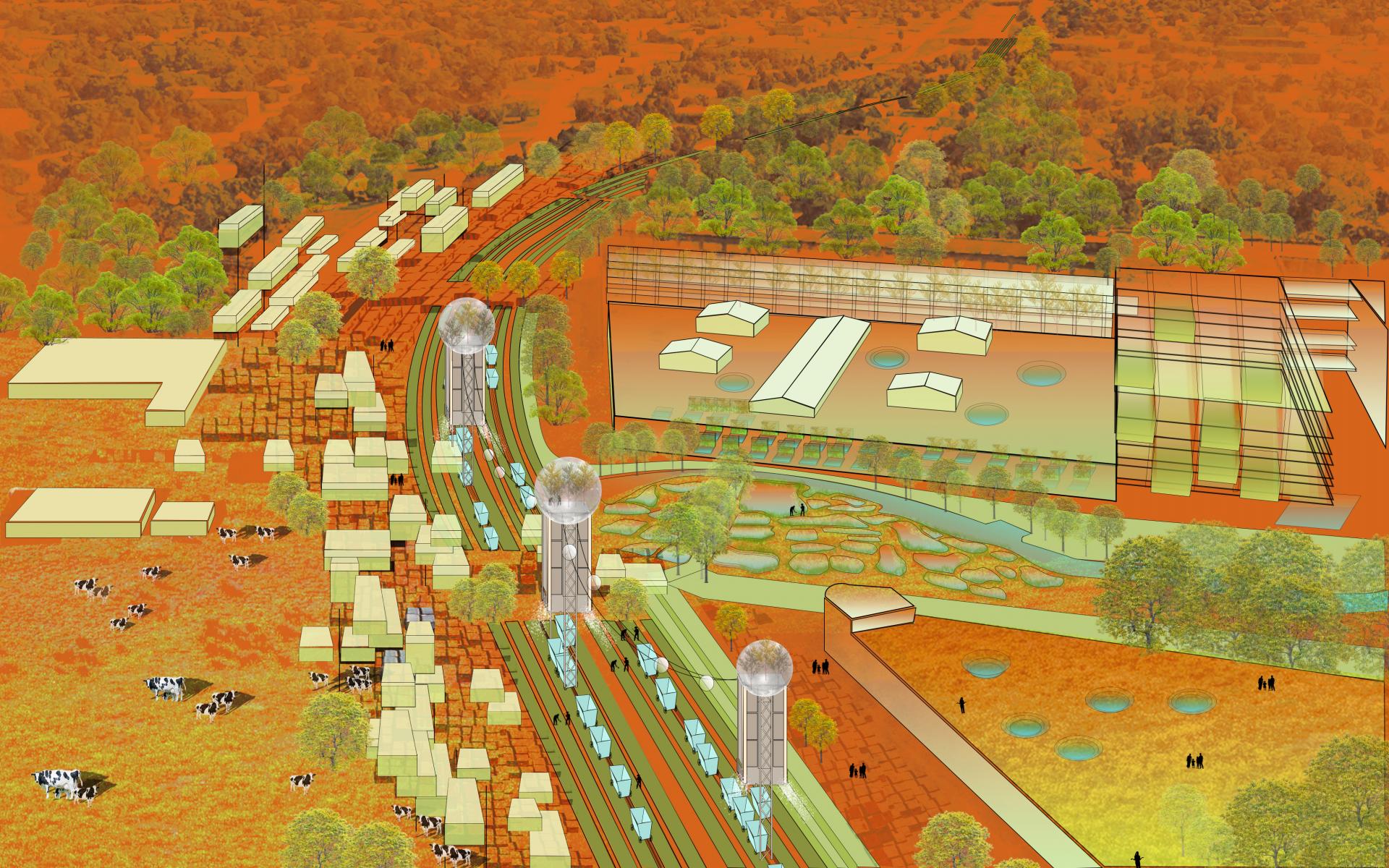 Production Corridor
The production corridor provides agricultural foundation for Detroit. Through dairy farm and aqua culture factory, as well as vertical urban farming and greenhouse, Detroit builds up diversified and sustainable agriculture. The remodel of the Packard Plant into an aqua culture factory gives out a great example of sustainable ecology of the city. Through highways, raw materials for food industry and commercial crop exports are sent to the exchange hub of Detroit. 
 
Image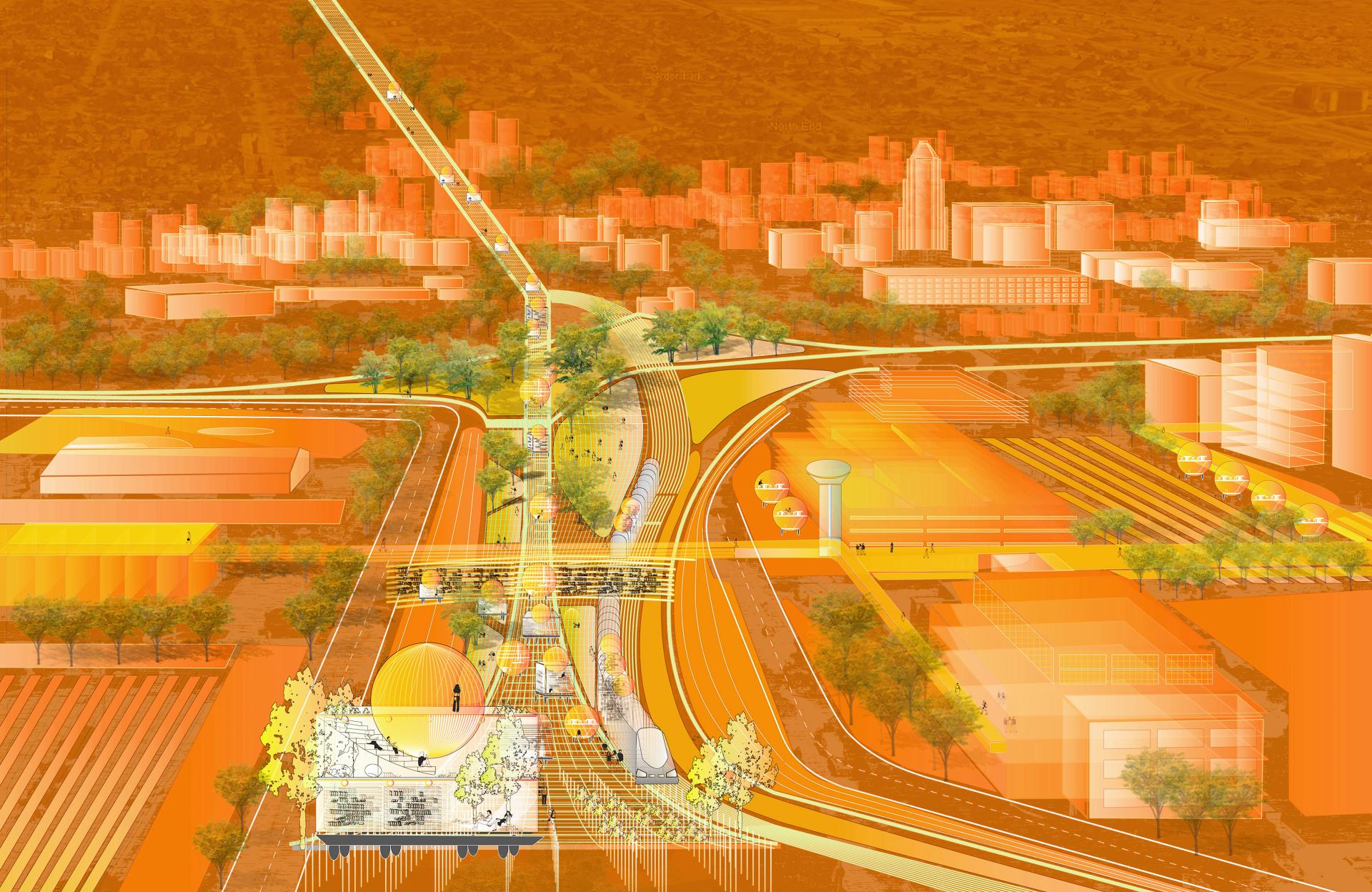 Research Corridor
The research corridor acts like a catalyst for the economic growth of Detroit, which provides accessible education opportunity for residents through highway; scientific instructions on industrial operation engineering, ecological balance, urban farming and artificial intelligence technology. On the other hand, Detroit acts as laboratory for researchers to perform investigations.
 
Image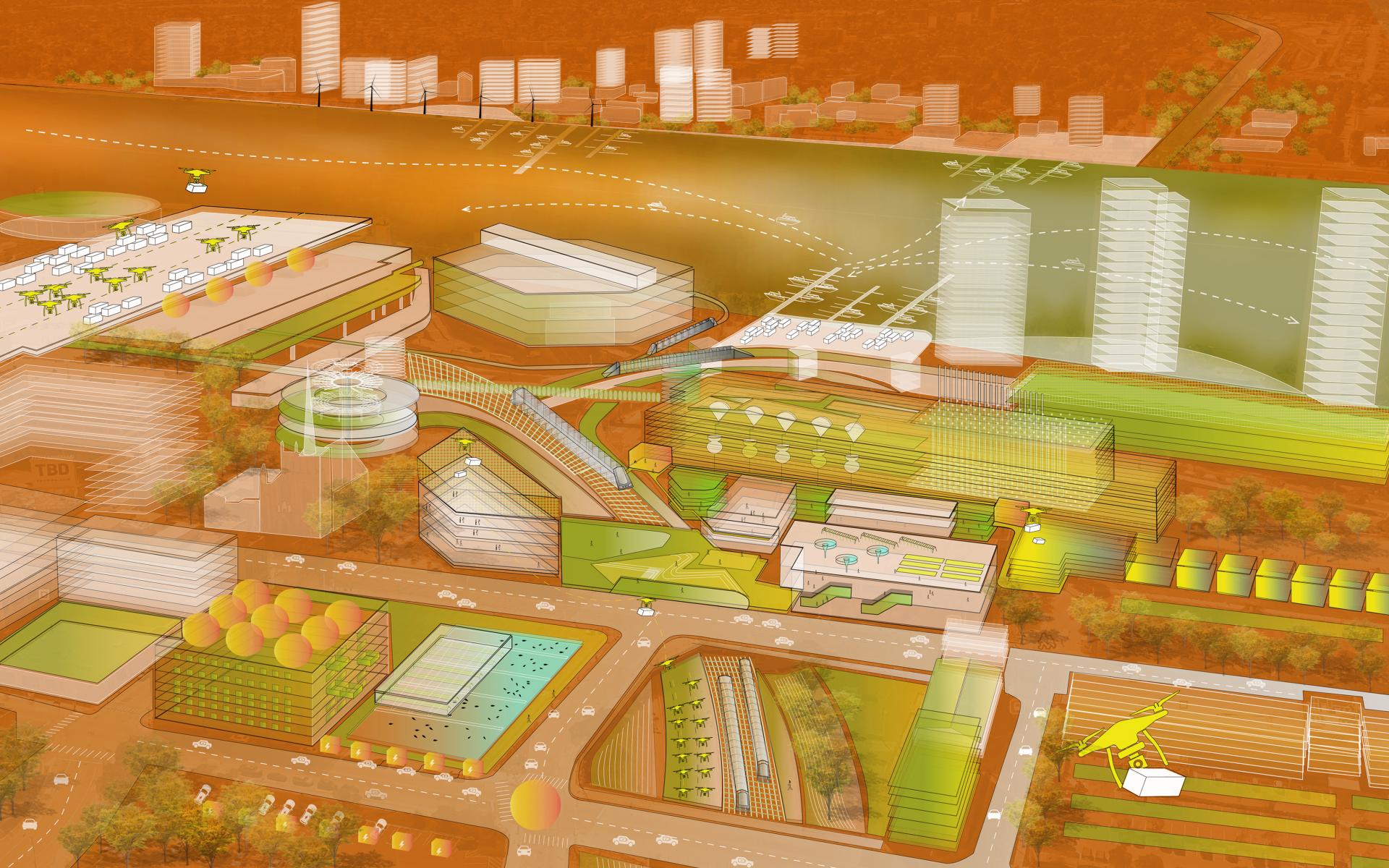 Sharing Hub
This graph demonstrates clearly the interaction and synergy of exchange, production, ecological and research corridors at sharing hub in city center. The vertical urban farming, greenhouse and aqua culture factory provides additional agricultural revenue. The research institute and bio-technology company builds up strong connection. Through highways, residents can easily get to downtown Detroit, for school, for farmer markets and for work.  
Image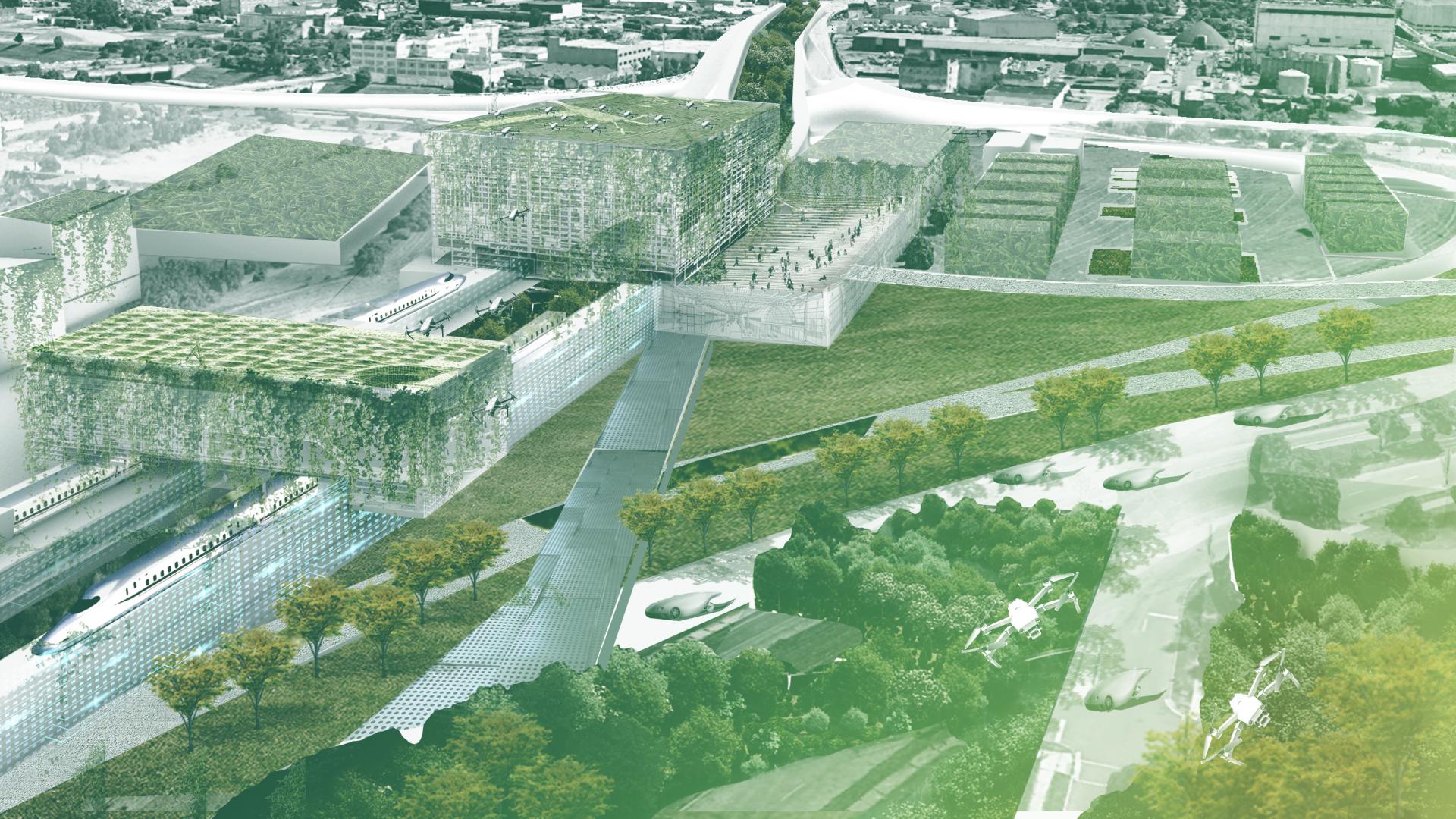 Exchange Corridor
As a border city of the US and Canada, and harbor of Great Lakes, Detroit acts as a transition and storage hub for the commercial exchange, which provides economic growth of the city. Drones can efficiently transport containers between storage and distribution centers.  
Jiapan Wei received her MLA degree at Rhode Island School of Design and Bachelor of landscape architecture from Beijing Forestry University. She appreciates the complexity and uncertain beauty of landscape architecture. She focuses on interpreting different flowing layers,including cultural, ecological and social aspects, and translating them into urban design practices. She is also interested at researching about the how landscape architecture interacts with urban systems. 
Contact
jwei02@risd.edu