Image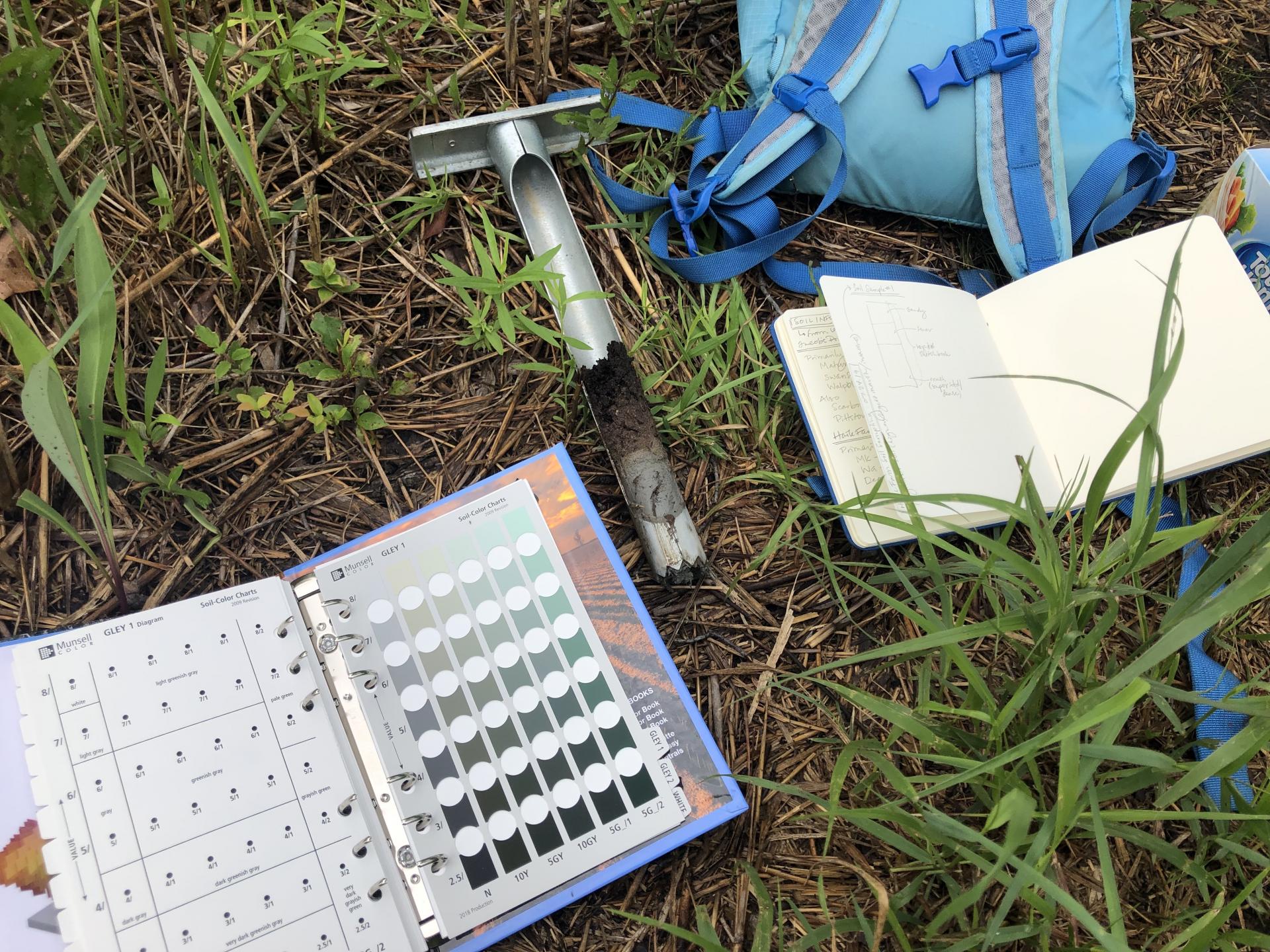 Heather MCMordie
Things that Grew While I Looked at the Ground
Things that Grew While I Looked at the Ground explores the relationship between printmaking and soil science as one of many possible relationships between arts and sciences, and focuses in particular on salt marsh soil systems. Generating public interest soil systems and other hidden ecological systems can be difficult due to the opaqueness of language and concepts surrounding these systems and a perceived distance (physically or conceptually) from the general public. Printmaking—with its inherent multiplicity, mediation, and readability—offers opportunities for making the seeming abstraction of soils evocative and relatable.
The prints, artist books and installations presented here reflect on ten months of artistic and scientific experiences at Jacob's Point, a salt marsh in Warren, Rhode Island. The vastly different scales—immersive installation and intimate bookwork—offer viewer experiences that are both expansive and intimate.
My hope is that this work encompasses the physical experience of place, and evokes the power of an environment to inspire play, care, community and generosity.
Image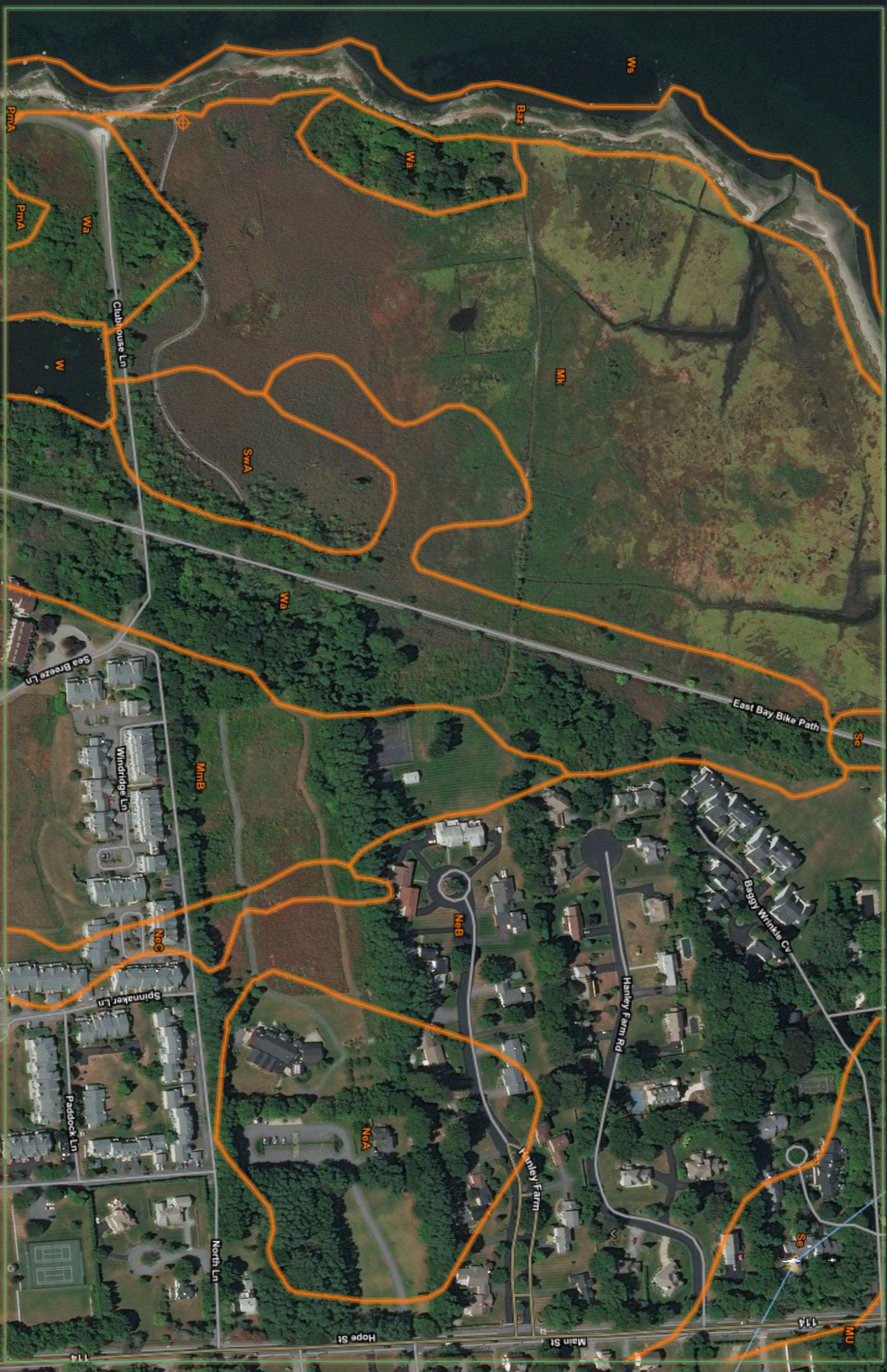 Below, Above is a series of prints that attempts to visualize the hydrology of a salt marsh. Specially prepared steel plates were buried in the marsh for two weeks at a time where they corroded in the saltwater-saturated soils. These plates are essentially a record of water movement at that particular location, and collectively they create a "map" of high marsh and low marsh areas.
Image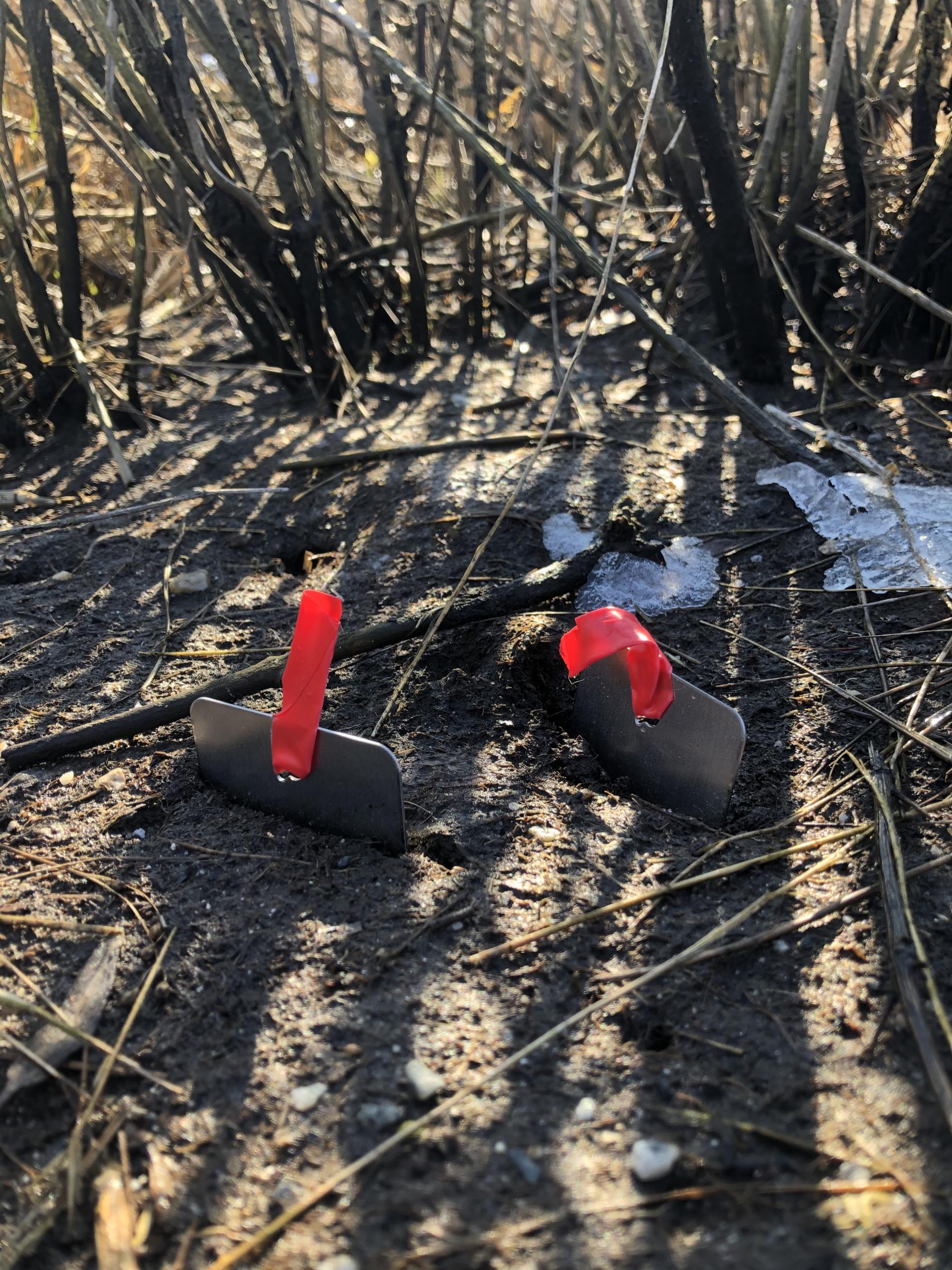 These corroded plates are paired with an etching of the dominant plant species at that particular location. Together the printed pairs showcase plant-soil relationships within the salt marsh, and are in a way a "collaboration" between myself and the marsh.
Image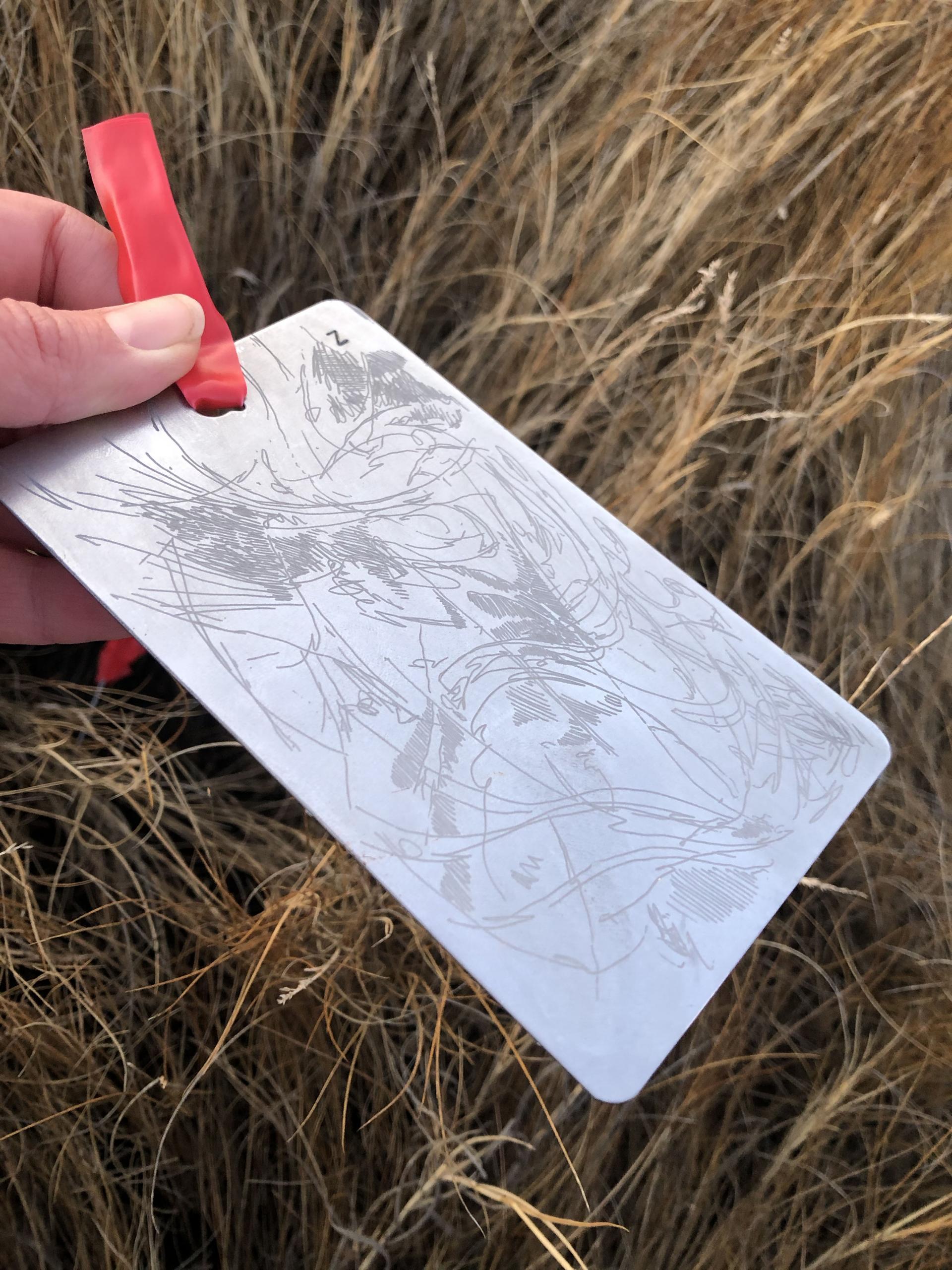 Image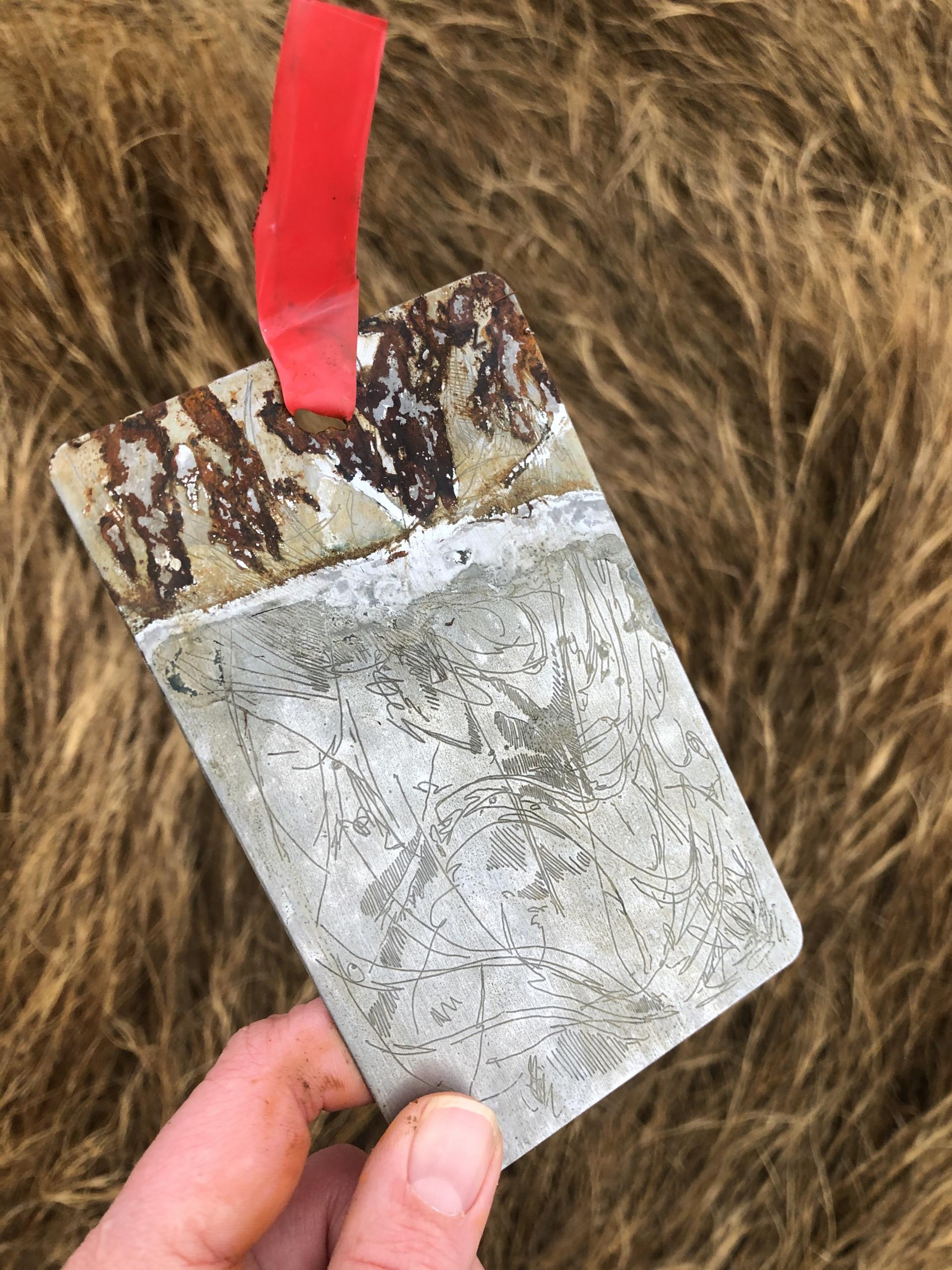 Image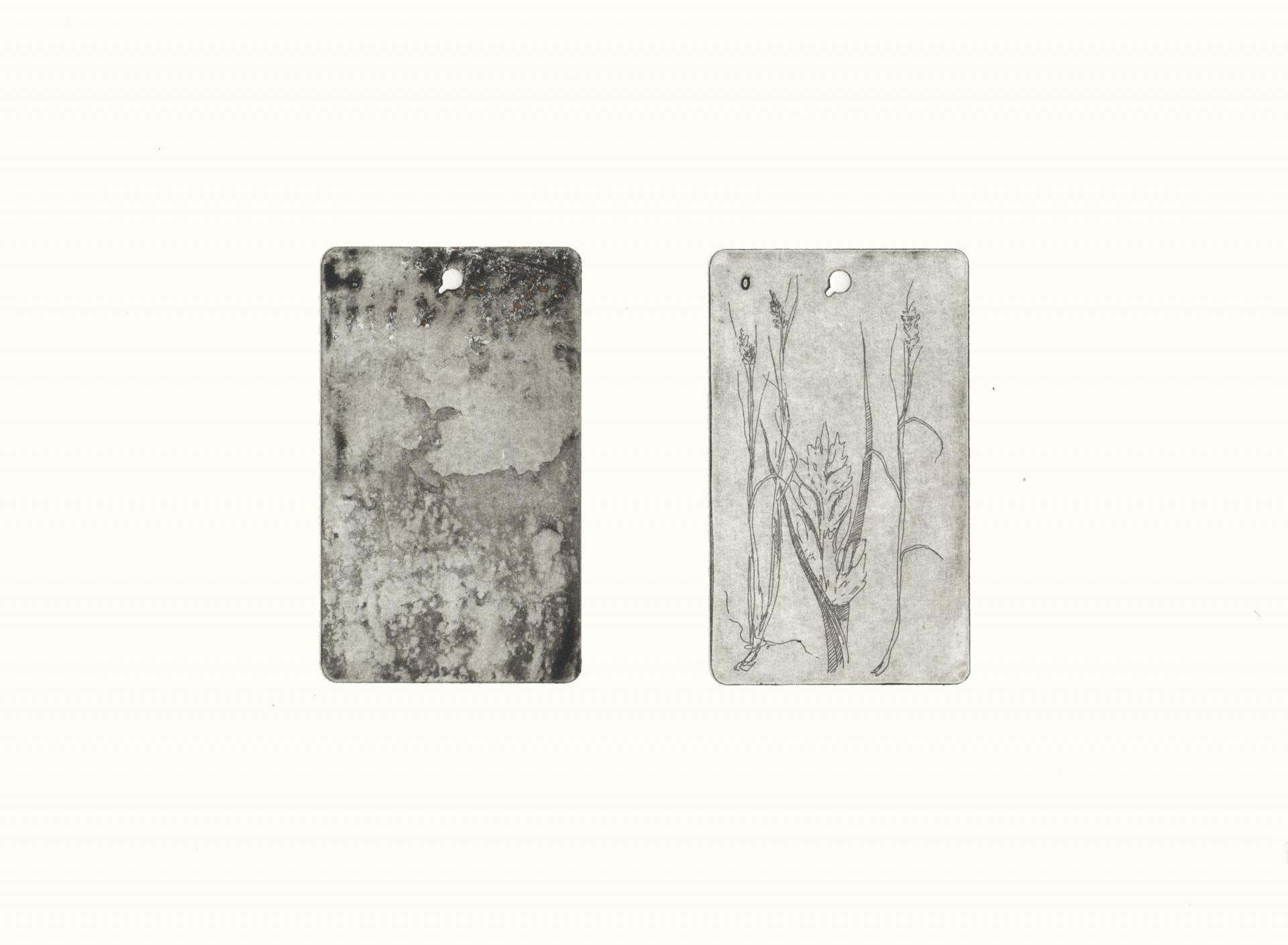 Image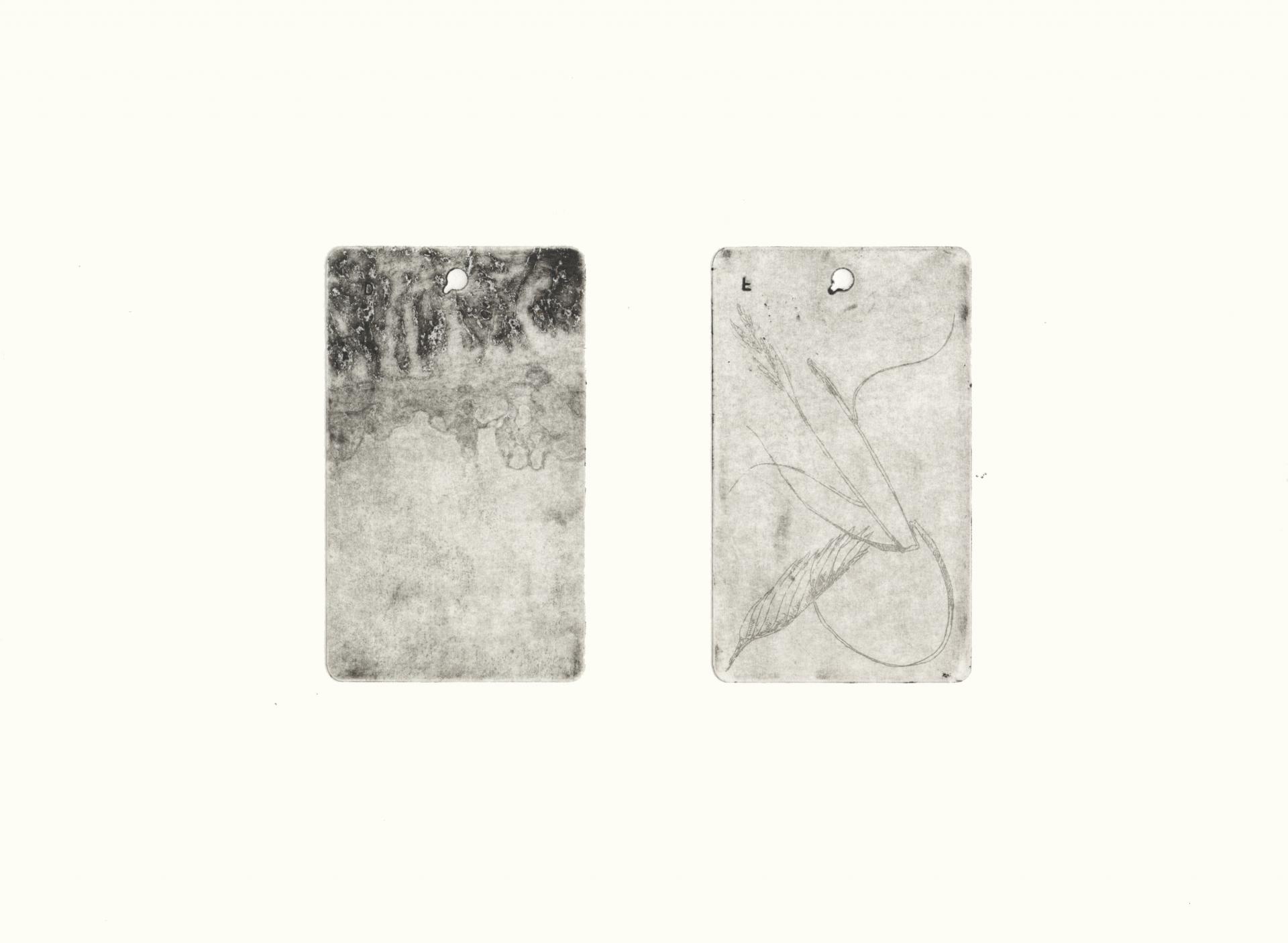 Image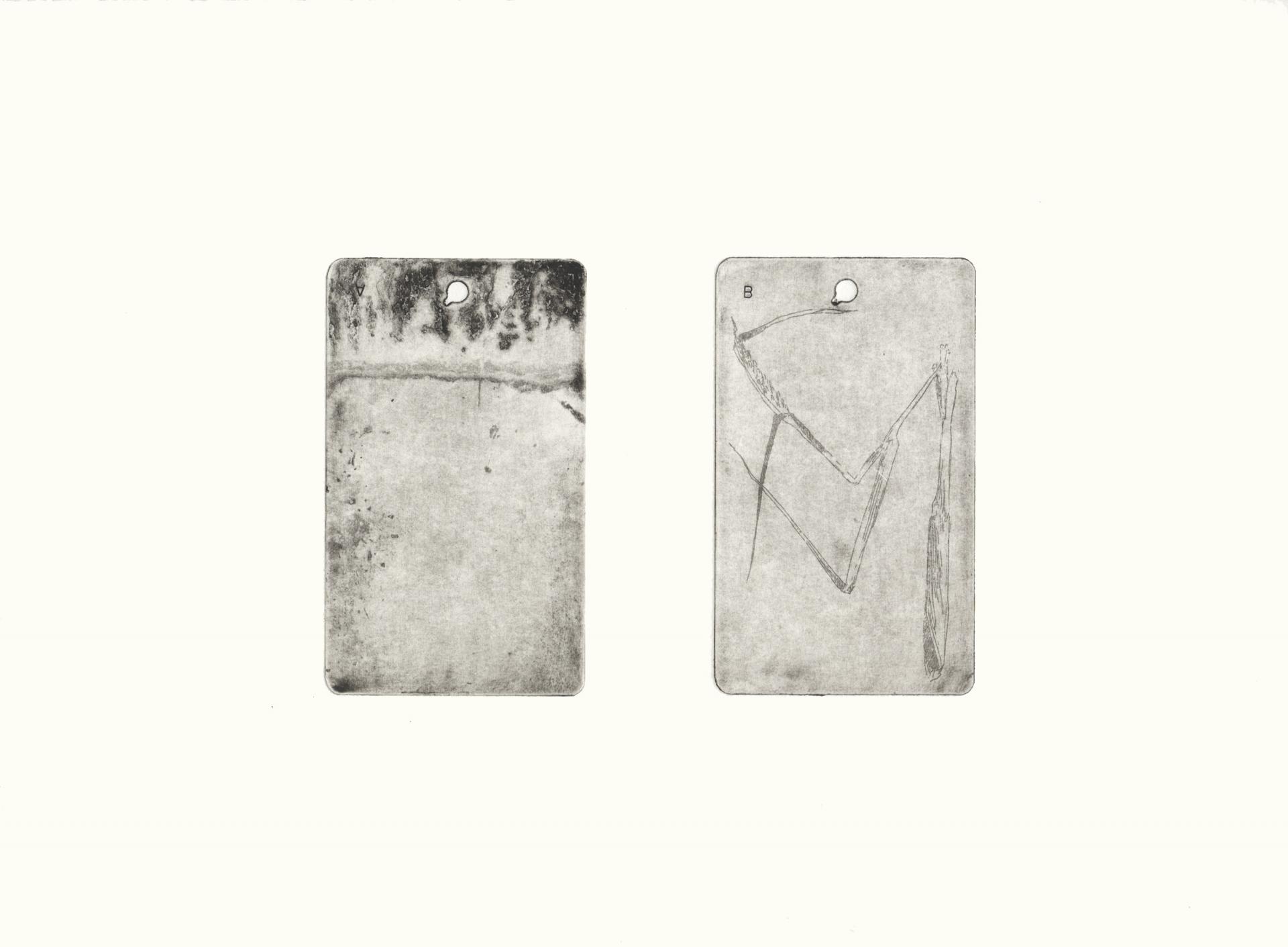 Image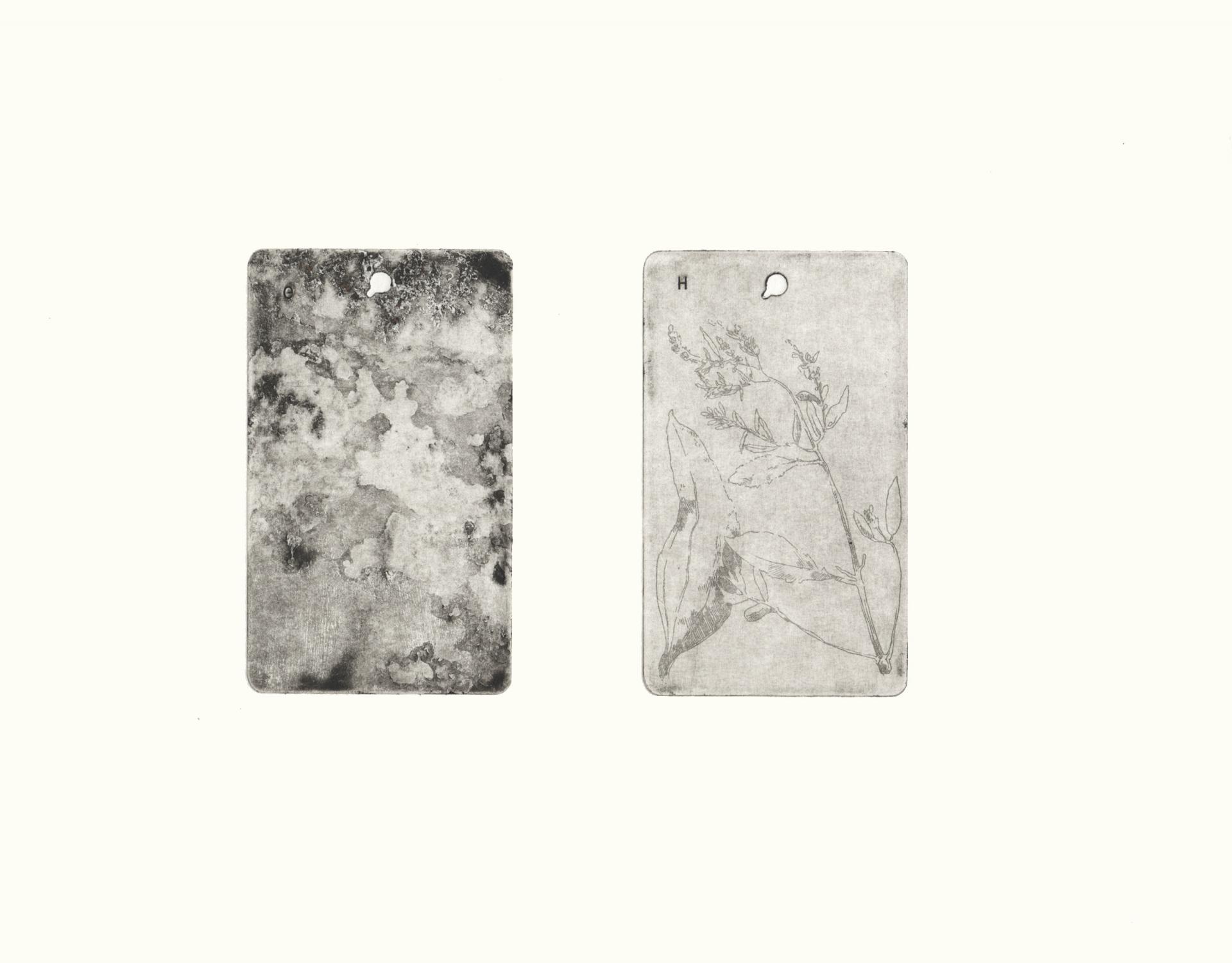 Image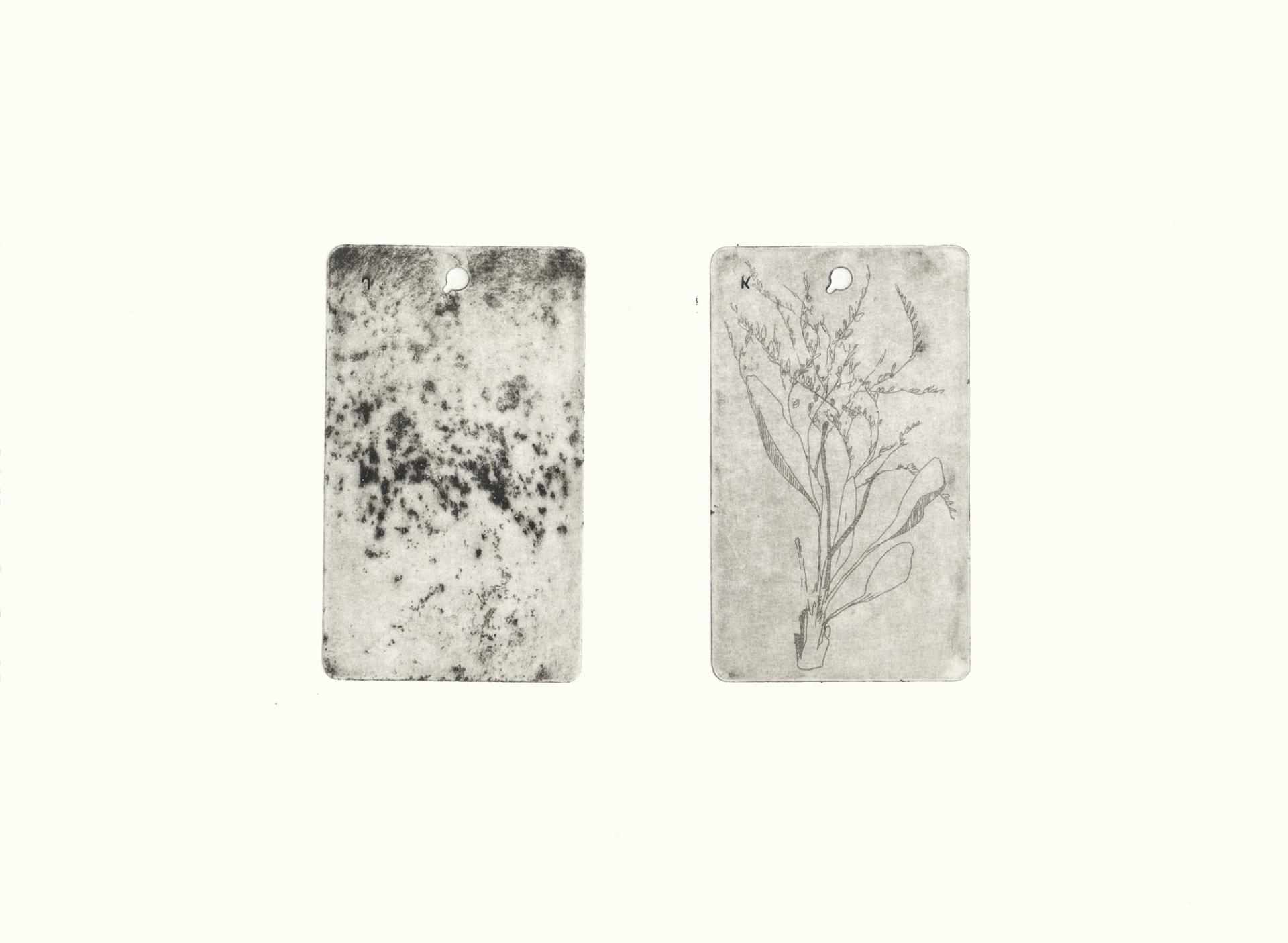 Image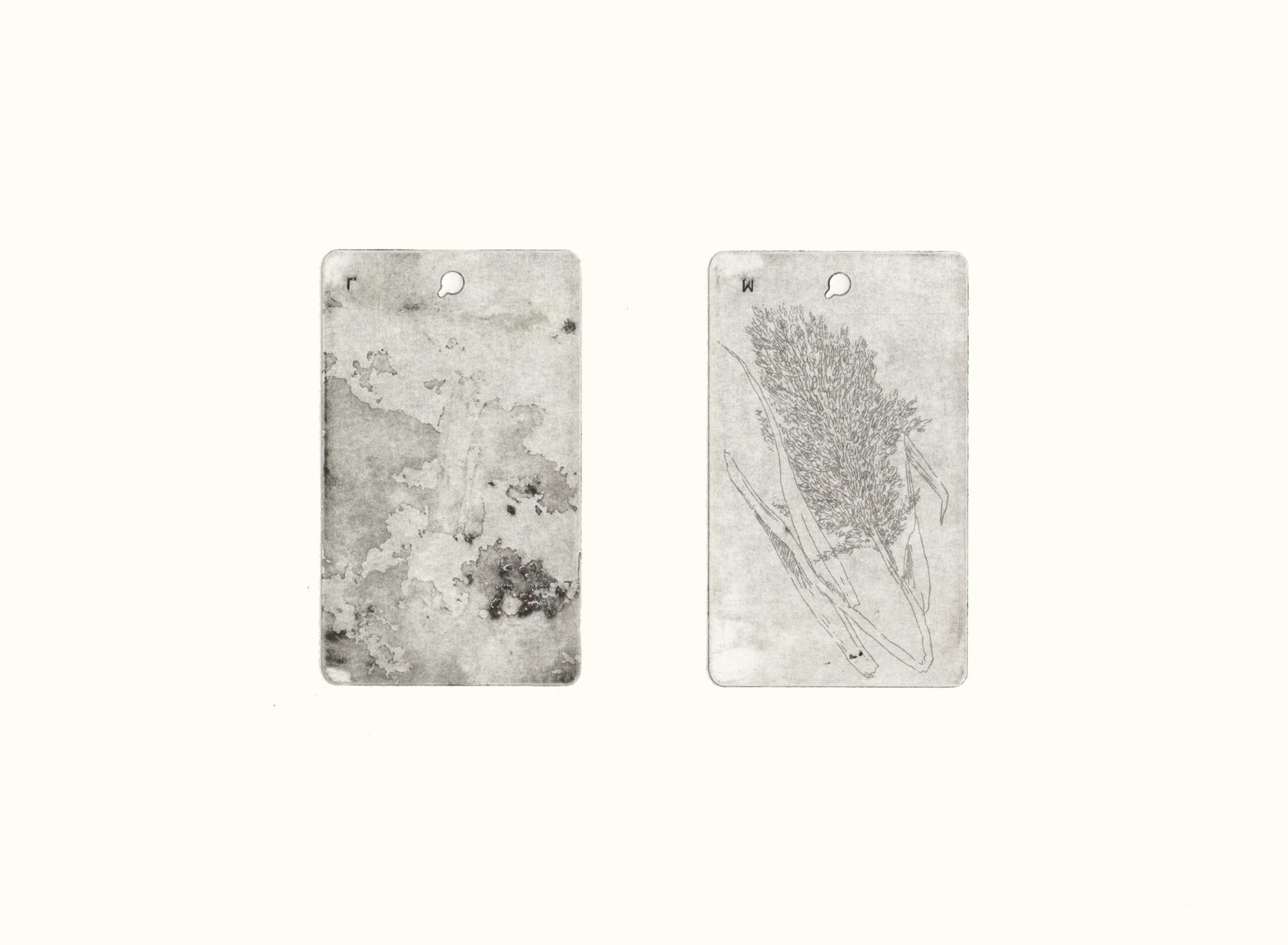 Image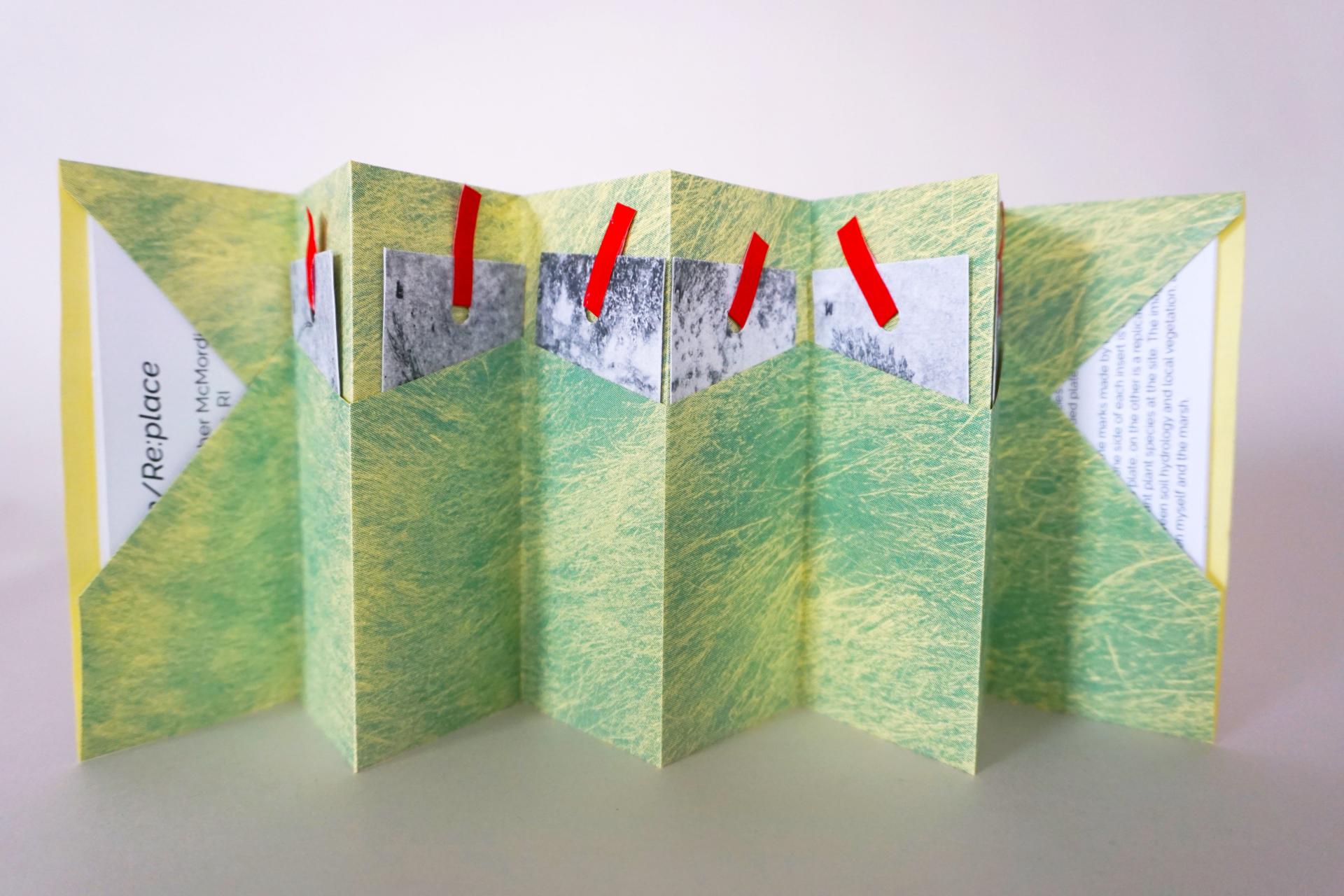 Several artist books complement the prints and installations made in response to Jacob's Point salt marsh. Each book offers a unique reader experience that in some way mimics my movements through the marsh: pulling up steel plates from the soil, gently pushing through grasses to see the marsh surface, and consulting my soil map to locate myself.
Place/Re:place, takes the experience of making the corroded plates and reinterprets it as an accordion fold pocket book. Within each grass-covered "pocket" is a double-sided insert with replications of prints pulled from the corroded plates, and the vegetation etchings.
At a time when travel and shared experiences of place are difficult (or impossible), I find artist books to be an ideal way to individually experience the same narrative. With Place/Re:place, I invite readers to join me in a remote exploration of salt marshes.
Over the past ten months, I have benefitted from both the knowledge and generosity of researchers and the ability to physically spend time on these marshes; however, not everyone has the time, inclination, or means to experience a salt marsh in such a hands-on way. It is here that I believe art plays a valuable role in translating the on-site experiences, sensations, and subsequent knowledge into in-gallery explorations. At this point in the climate crisis, it is not enough to generate an emotional response (although an emotional response is inherently part of the experience of place), we must also encourage further inquiry into these systems. My intention with this body of work is to reflect both the complexity and resilience of these soils and generate enthusiasm for their preservation.
Image