Image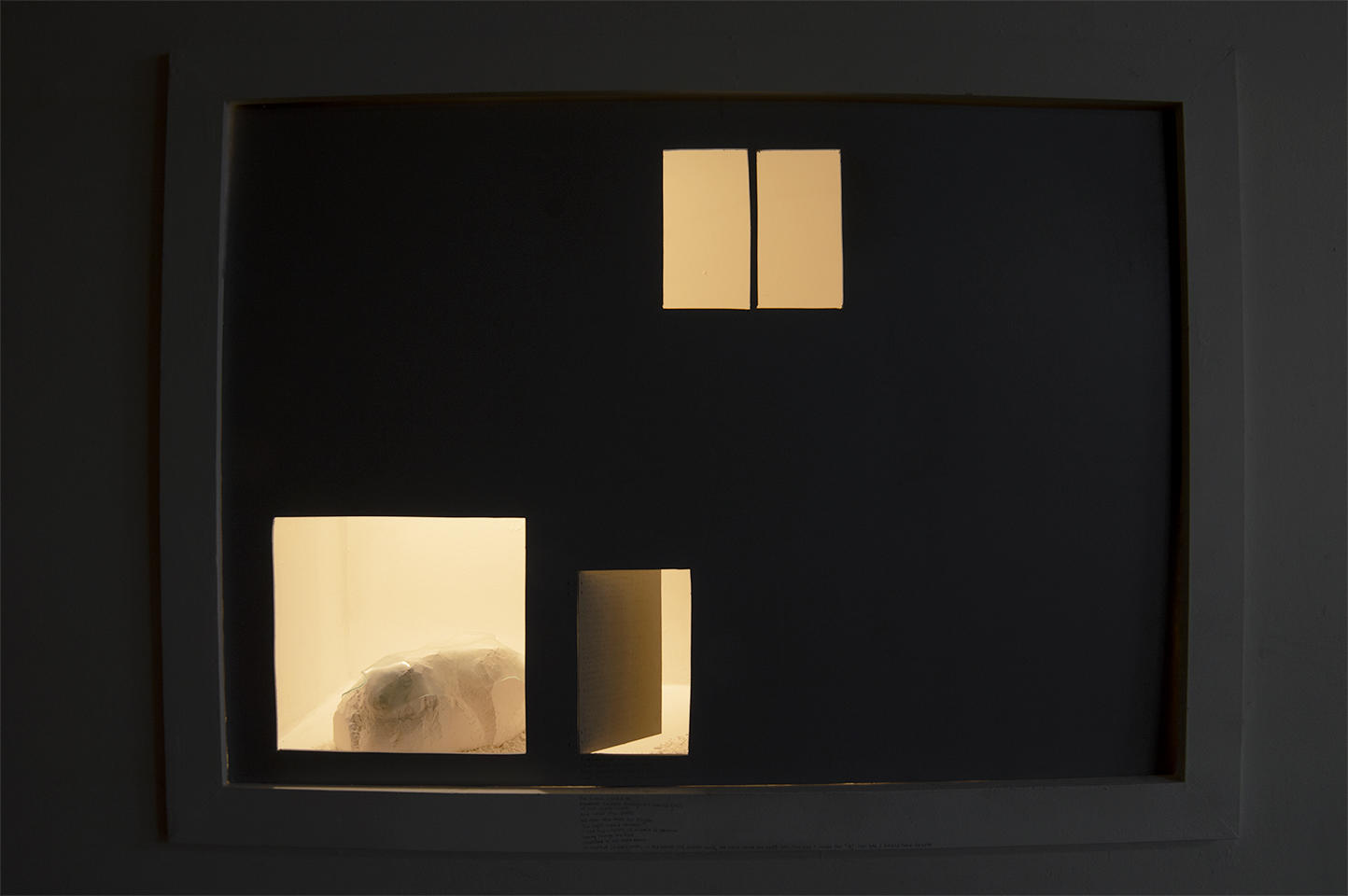 Arielle
Eisen
Sensations can unite the psyche and the body, or disconnect it. My work aims to unite the psychological and the physical.
I interrogate the inevitability of change, using materials–such as glass, plaster, wax, and metal–  that change states of matter, as much as humans change states of being. I use performance to activate my work, asserting the vulnerability of proprioception, or awareness of the body in space. This is an attempt to understand the thinly veiled connection between the psychological perception of the body and the physical flesh and structure. I focus on subverting themes of tenderness, fragility, and vessel.
Areas of interest informing my work include: trauma studies, critical identity studies, early psychological development, personal narrative, and mindfulness practices.
The First Thing She Did Was Change The Sheets III
Video performance
Everyone is influenced by those things that precede formal education, that come out of the blue and out of everyday life. Those excluded influences I call the grandmothers."-Grandmother Spider by Rebecca Solnit. (I am deconstructing a blanket I fabricated in steel based on the blanket my grandmother had on her bed in my house growing up.)
Image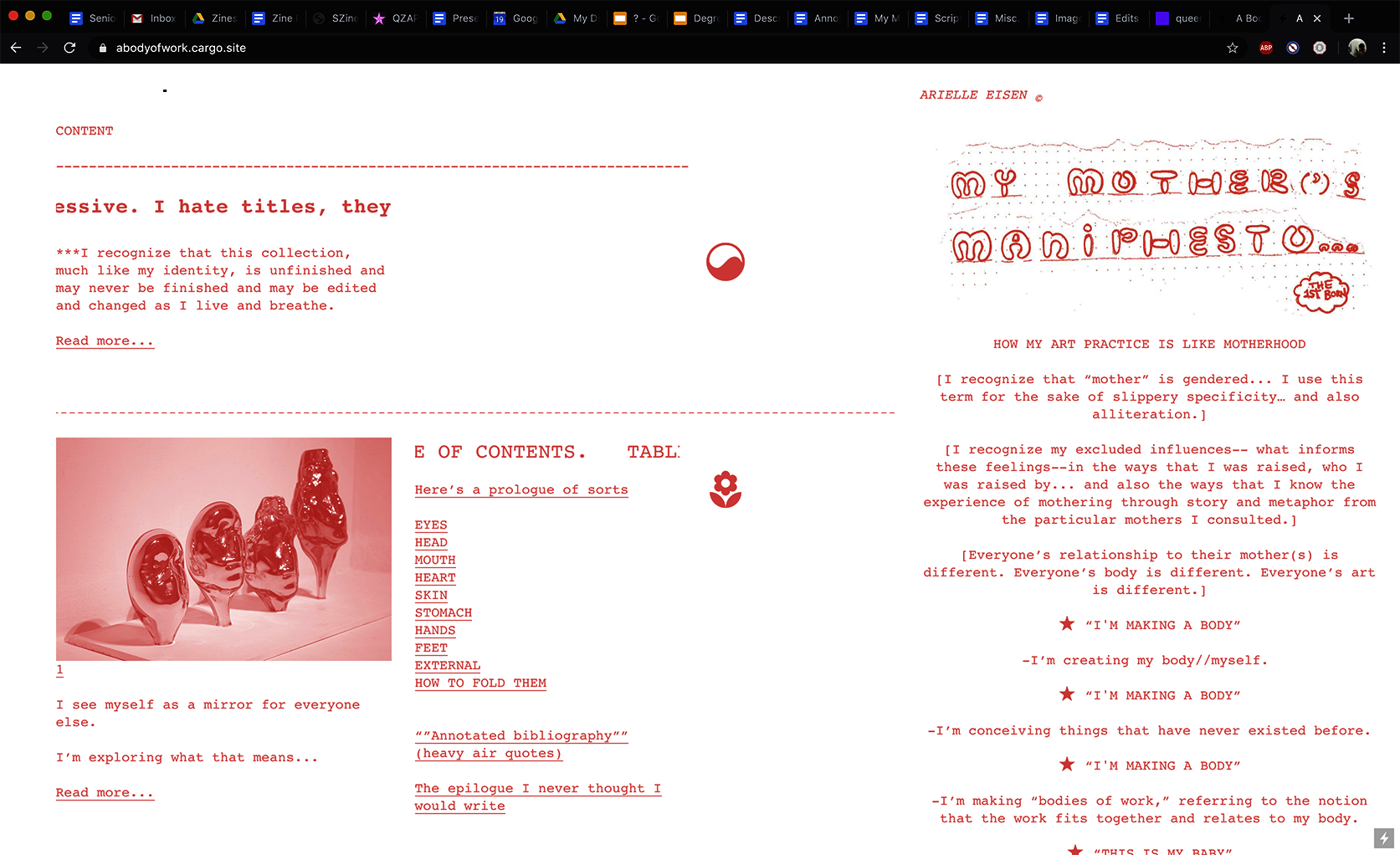 Interweaving (Disintegration Cycles)
Video
(Collaboration with Zack Davey) This project started with the interweaving of our interests in reconstruction and ruin; focusing on the aestheticization of disintegration by connecting it to the presence of bodily warmth. Our produced de- or re-construction cycle exists not in a linear progression from beginning to end, but more so in an interconnected web.
Image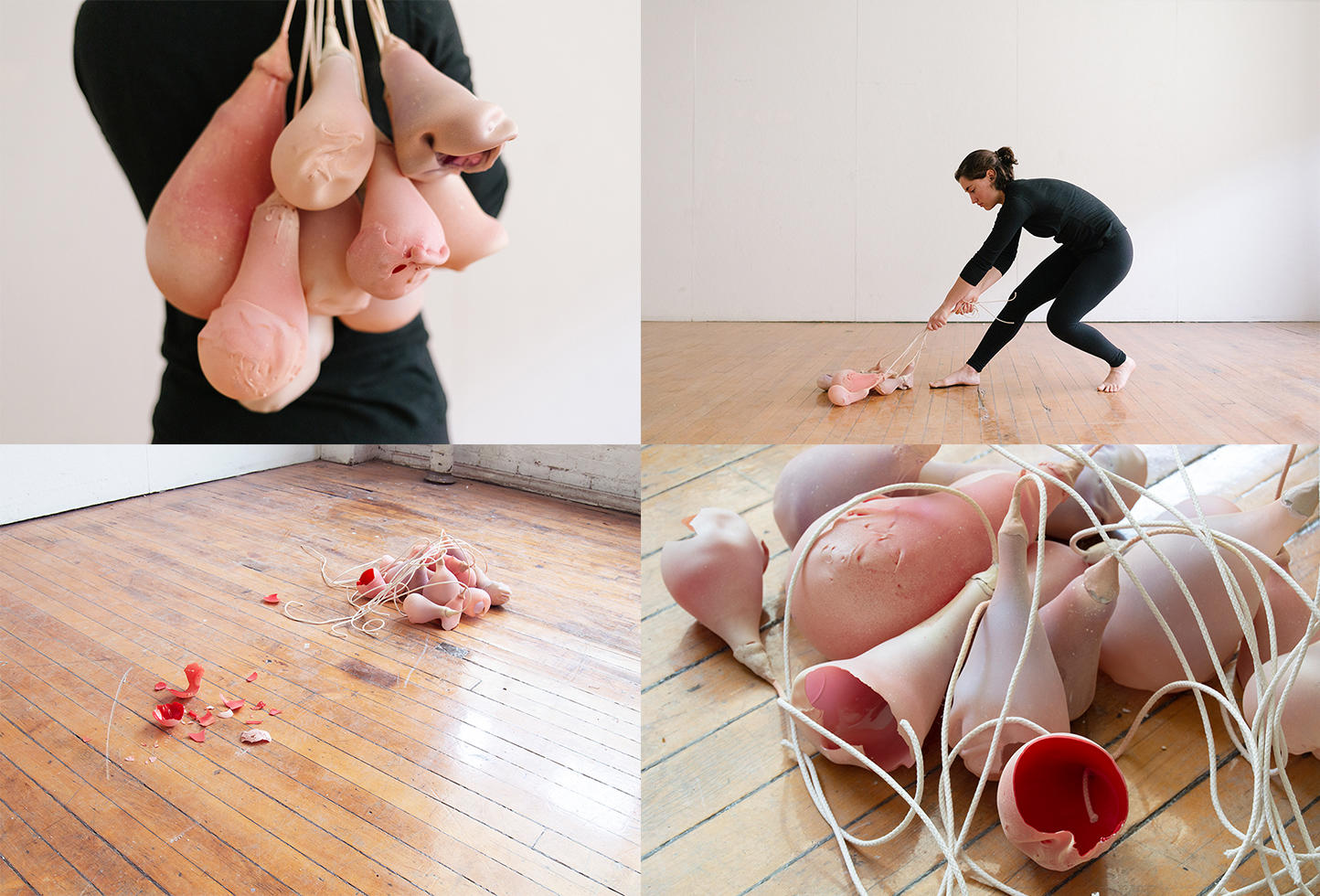 Baggage
Glass, spray paint, epoxy putty, wax, utility cord, live performance
To watch the performance visit: https://vimeo.com/380365732
Image
The First Thing She Did Was Change the Sheets II
Steel
8" x 51" x 35"
Image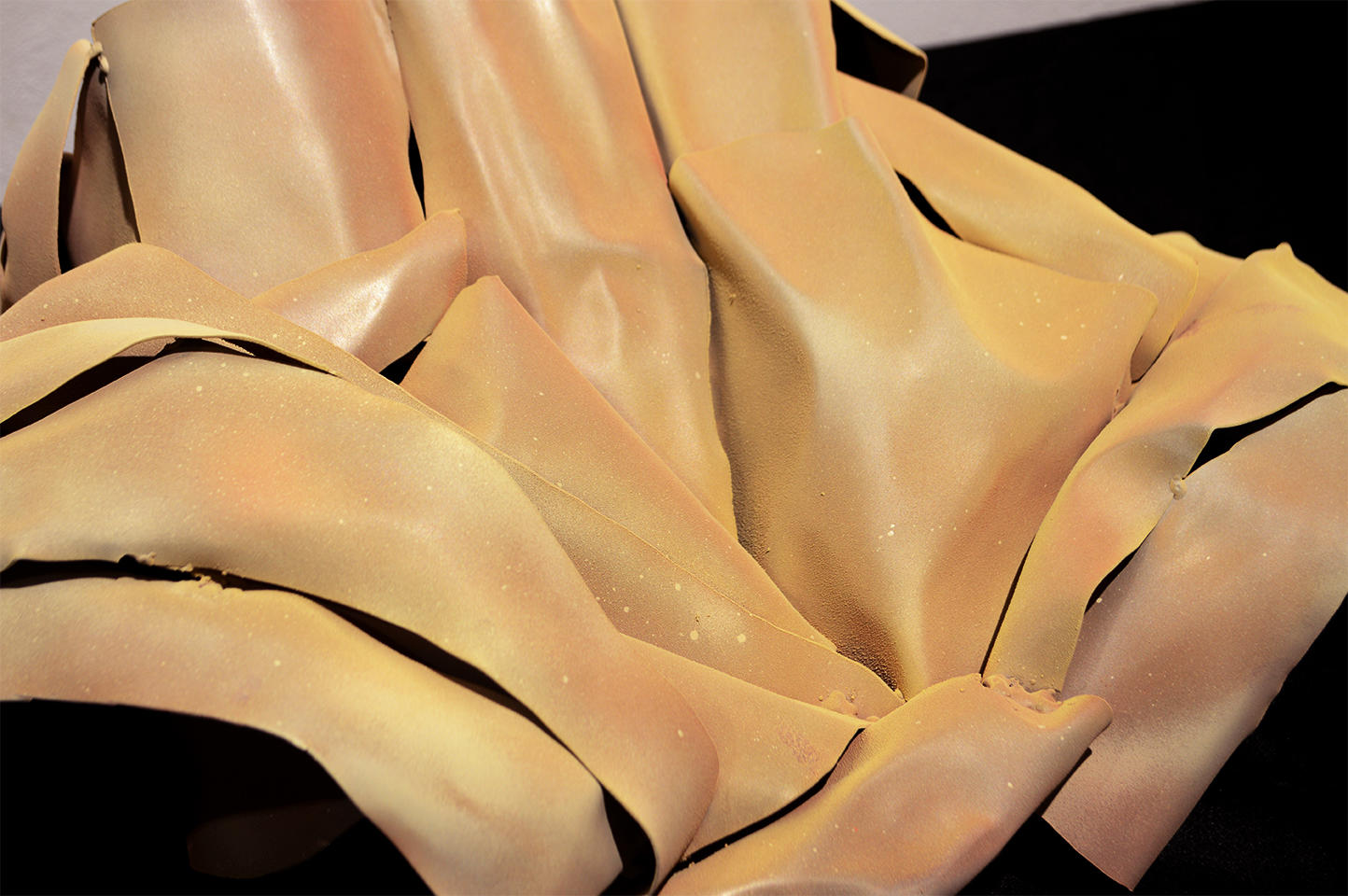 Newcomer
Steel, spray paint
10" x 36" x 24"
Image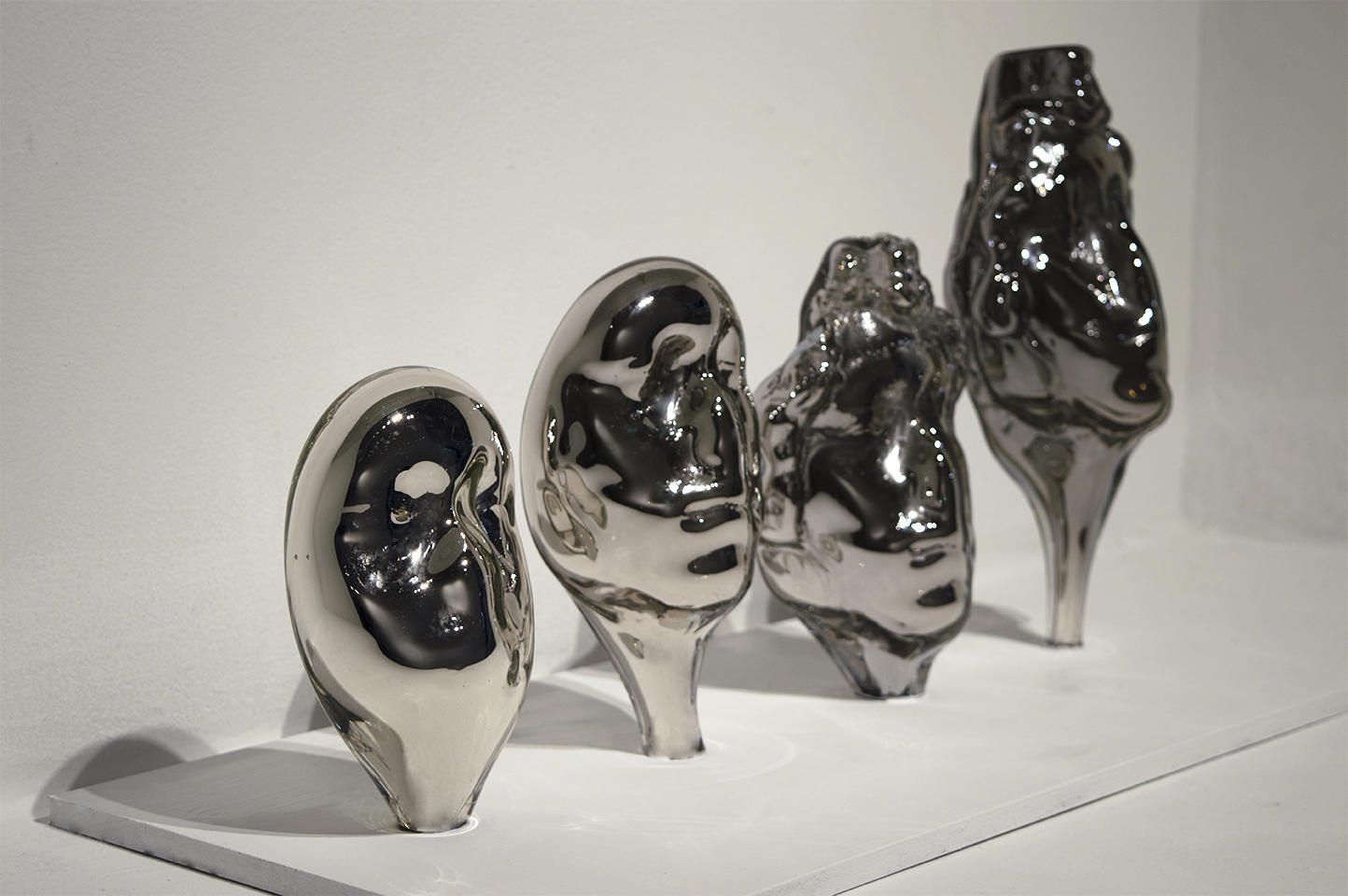 Self Obliteration
Glass (mold blown, mirrored)
16" x 24" x 12"
Conceptually, I see myself as a mirror. I'm exploring what that means. Am I anything but a product of what I reflect? (Whether that be my current surroundings, past experiences, or future aspirations)
Image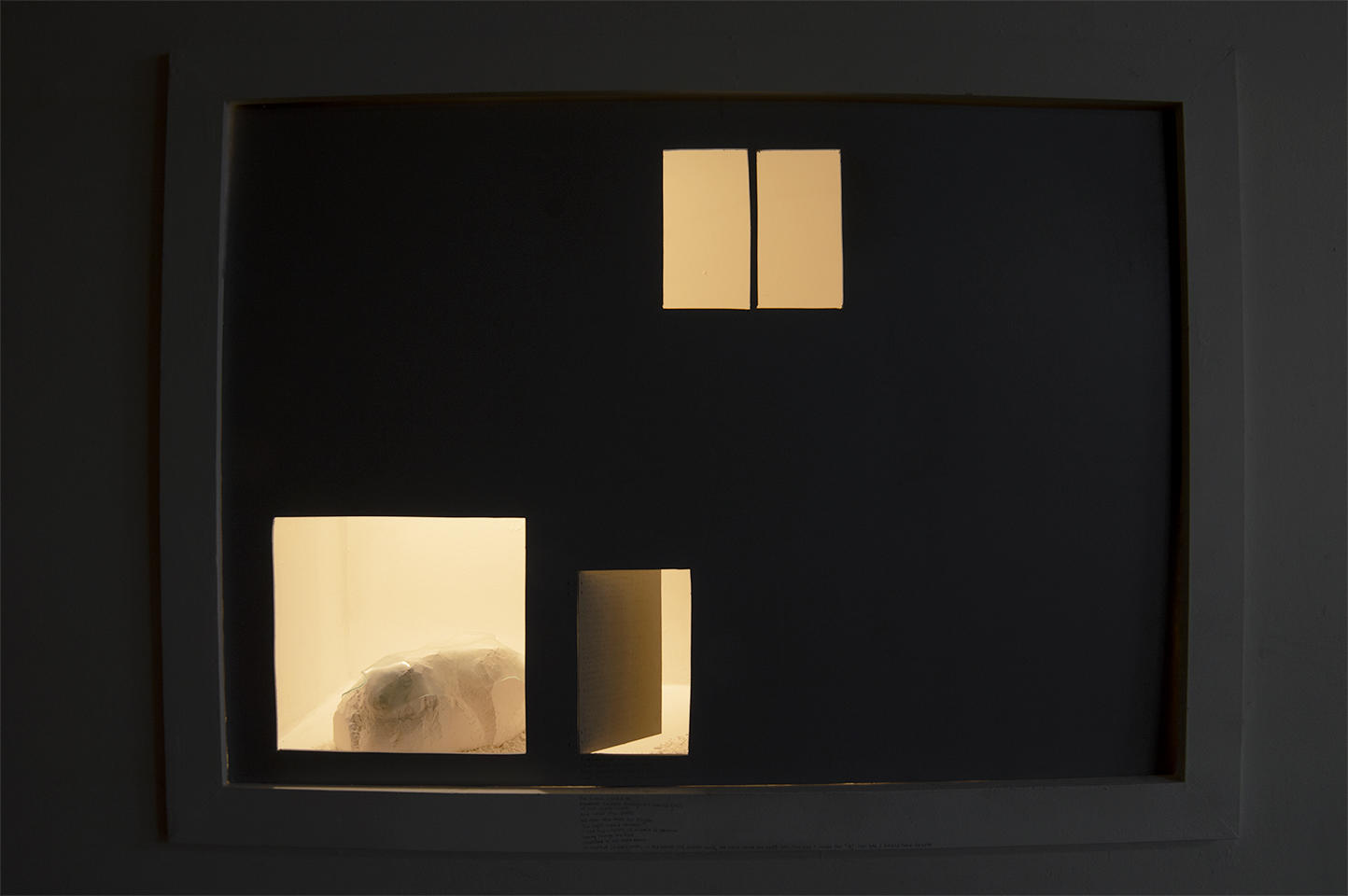 The First Thing She Did Was Change The Sheets I
Wood, plaster/silica, sheet glass, warm light, pencil
41" x 58" x 24"
Inspired by a poem I wrote about shared experiences I have with my mom in the house I grew up in. The form that appears in the room on the left side came to me in a dream; a reminder of the sensation of tenderness, intimacy, and mothering.