Image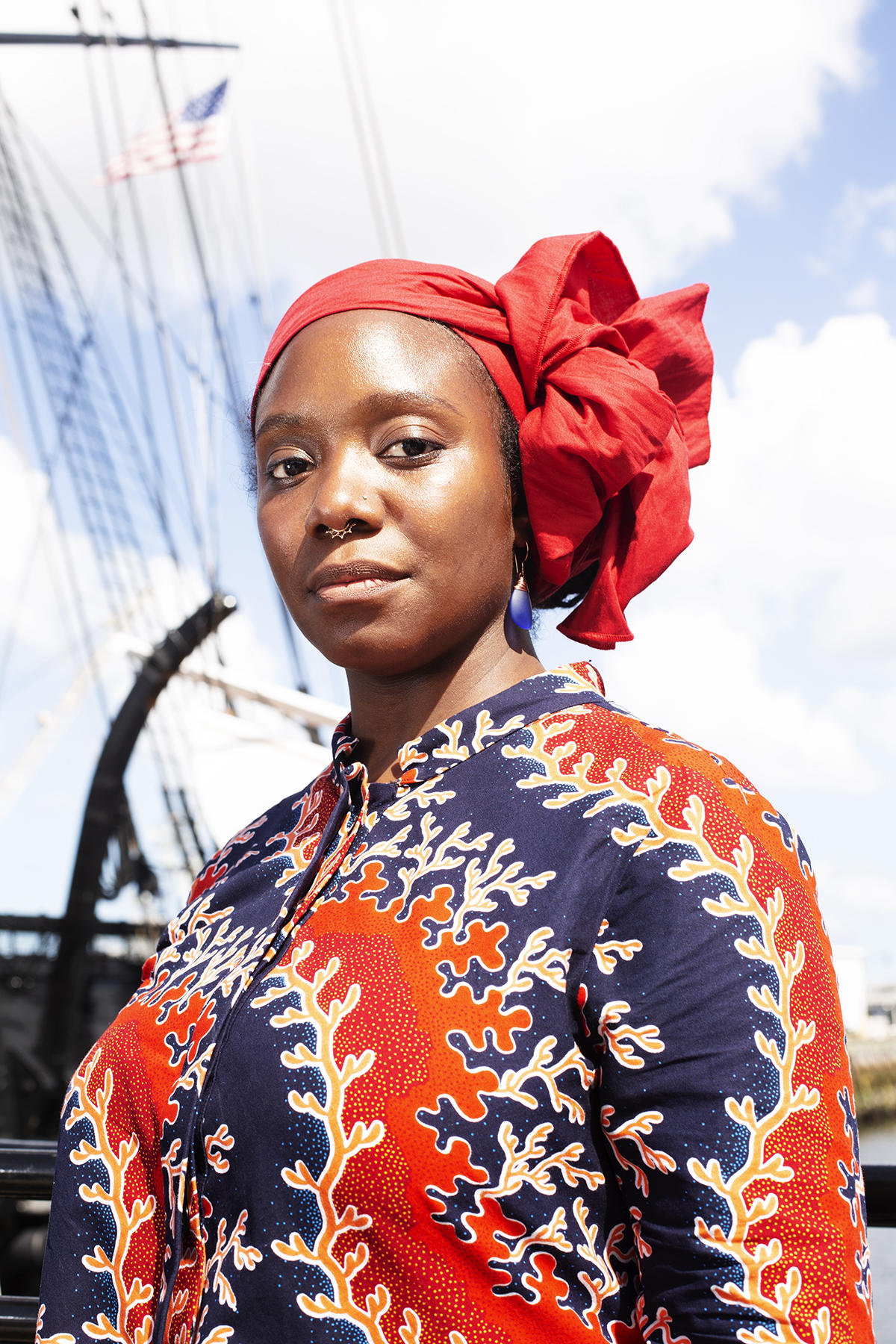 Photography by Liam MacCormack
Becci Davis (she/they) was born on a military installation in Georgia named after General Henry L. Benning of the Confederate States Army. Her birth began her family's first generation after the Civil Rights Act and its fifth generation post-Emancipation. As a Providence-based visual artist, they find inspiration in exploring archives and commemoration practices, memory, landscapes and connection to place.
Becci earned her MFA from Lesley University College of Art and Design. In 2021, they were the recipient of the Public Humanities Scholar Award, given by the Rhode Island State Council for the Humanities. Becci has also been awarded the St. Botolph Club Foundation Emerging Artist Award in Visual Art, the Rhode Island State Council on the Arts Fellowship in New Genres, and the RISD Museum Artist Fellowship. Their work has been shown nationally in spaces such as Jane Lombard Gallery, Newport Art Museum, TILA Studios, Biennial of the Americas, the Photographic Museum of Humanity, and Burlington City Arts Center. Becci has produced performances in collaboration with the Wilbury Theatre Group, Providence Public Library, PVDFest, and Luna Loba, a ritual performance series curated by Shey Rivera Ríos. Her work has been featured in publications including Root Work Journal, The Photographer's Green Book, Vol I, and the RISD Museum Manual.
Becci is a member of the WARP Collective. They are currently an Art Foundations Lecturer at Brown University and serve on the Providence Special Committee for the Review of Commemorative Works.
© THE BLACK ARTIST PROJECT 2022
Attach a Drupal Library