Image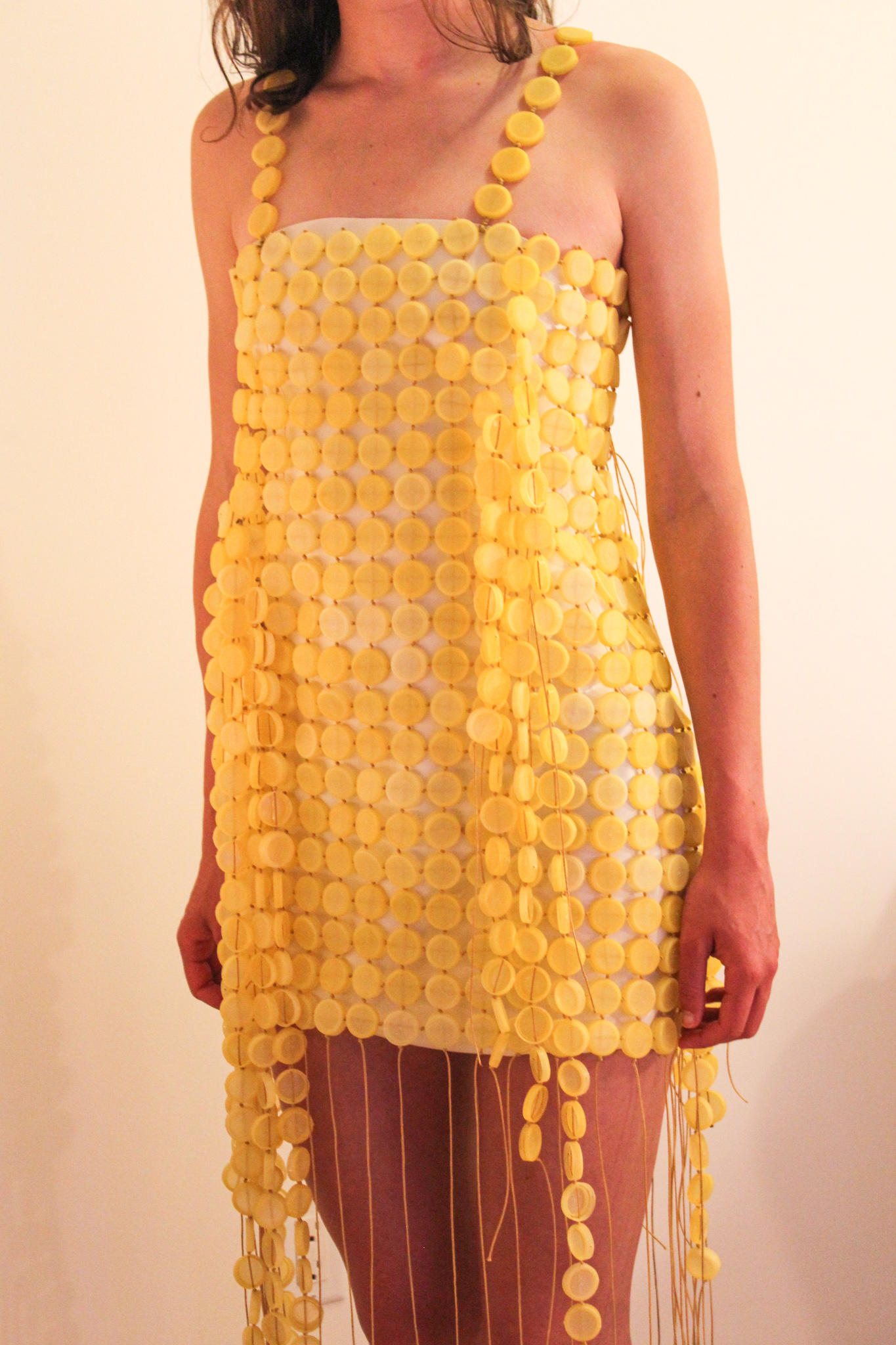 Alla
Alsahli

The questionable flimsy bag filled with saturation is what sparked my interest in the "art" of packaged fruit. I had to understand the content and efforts of delivering artificial juice when my eyes could not bear its brightness — realizing how humans have developed an attachment between fruit and plastics that somehow effortlessly coexist. People are enticed to contain nature in the most toxic invention that harms the planet when fruits were made to nourish us; as a child, I accepted it with its appeal, as if they knew our eyes would eat before our mouths could open. With juice, fruit, and plastics, I am creating a timeline that addresses the past while reusing materials that have accumulated over time.
Image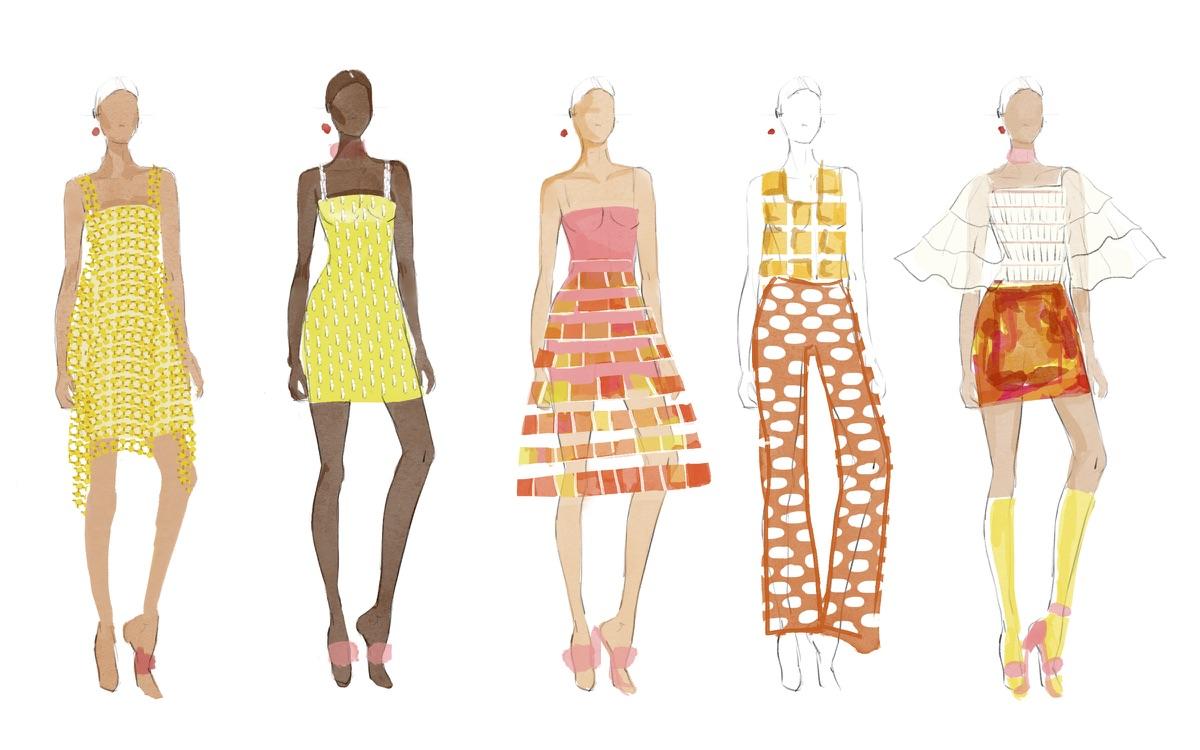 Collection Line up
Digital drawing
11x17
Process Video
video 1 min 17 sec
Image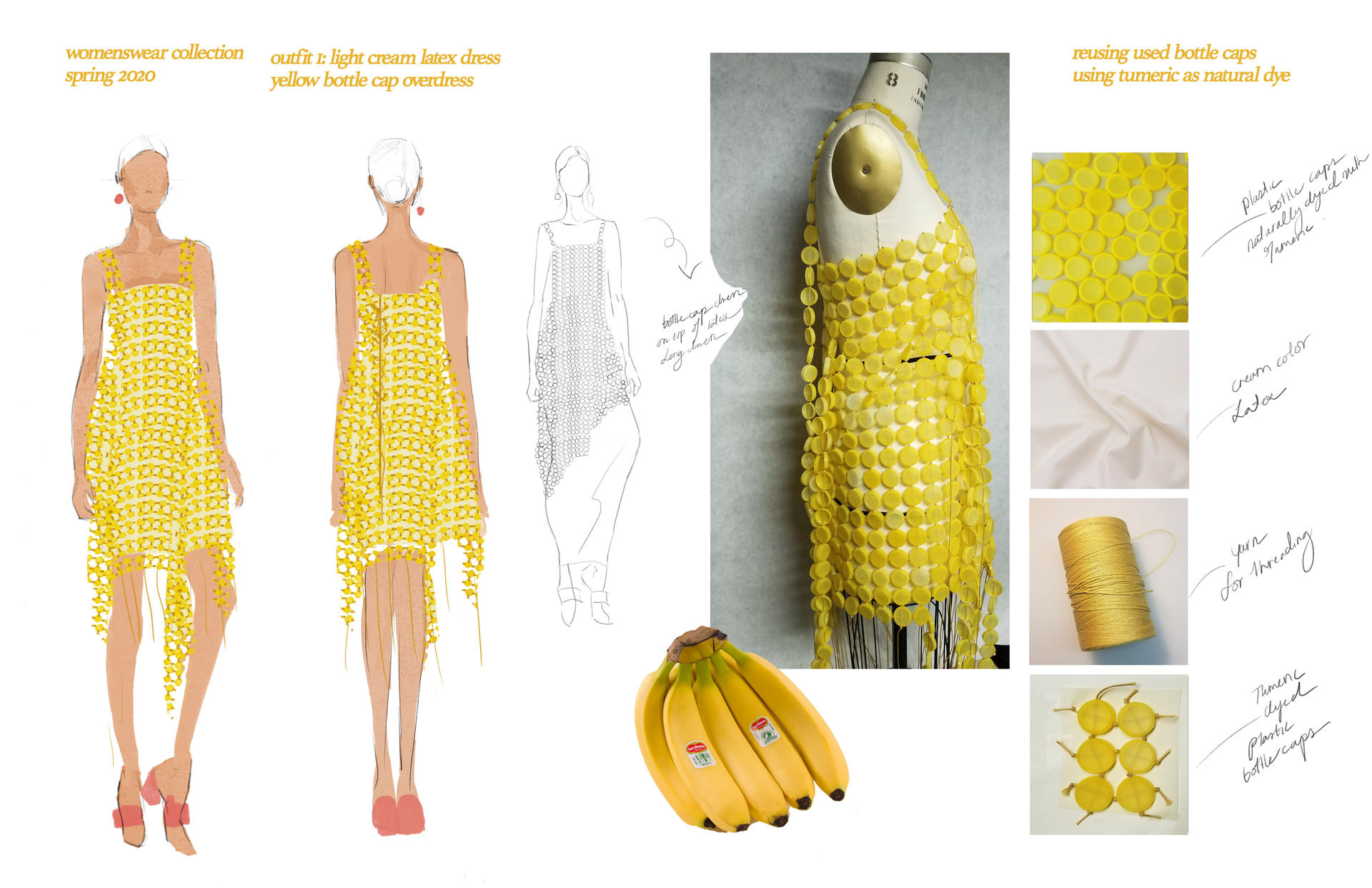 Sketchbook pages
digital
11x17
These sketches showcase the process behind each look.
Image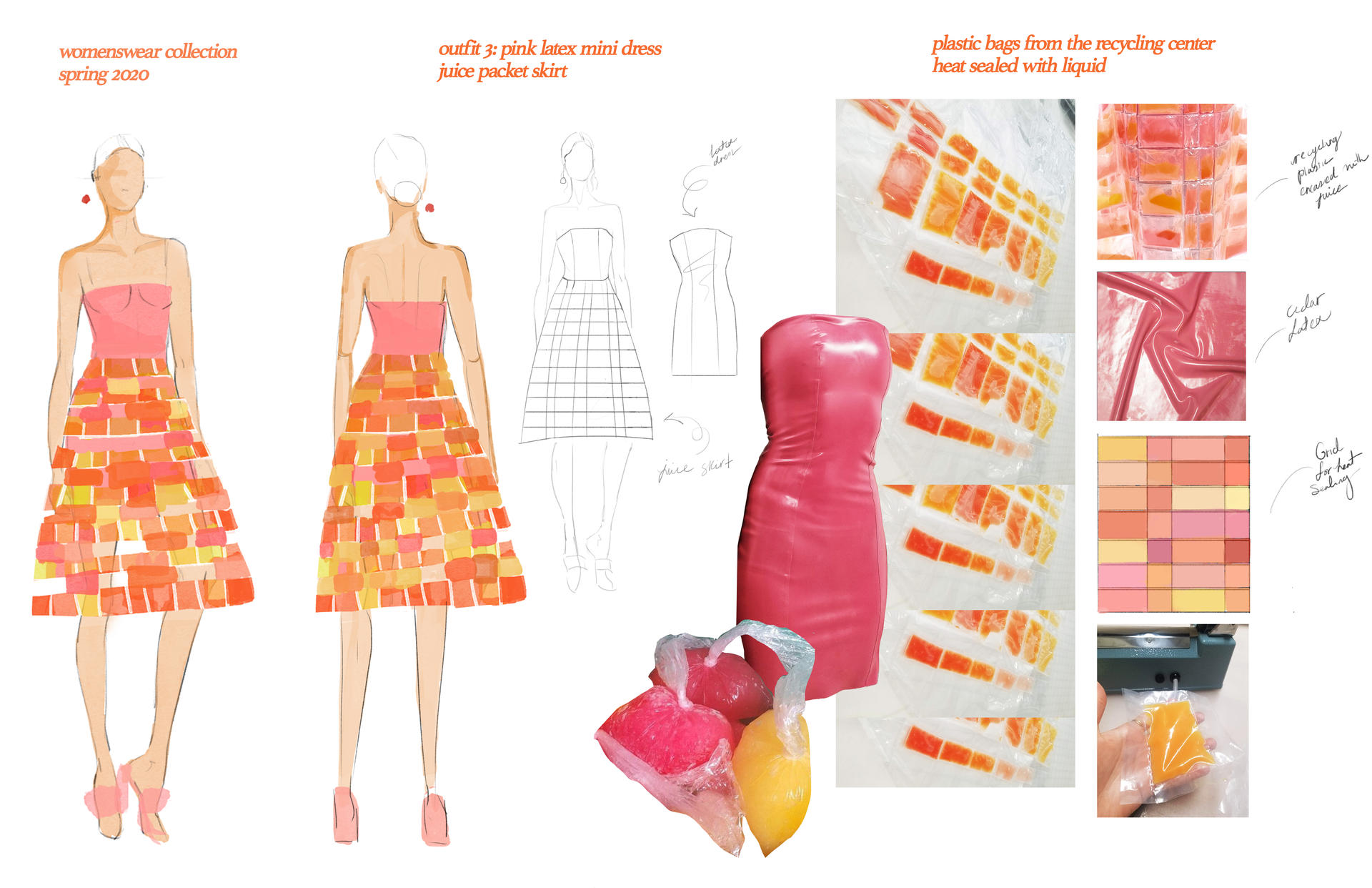 Image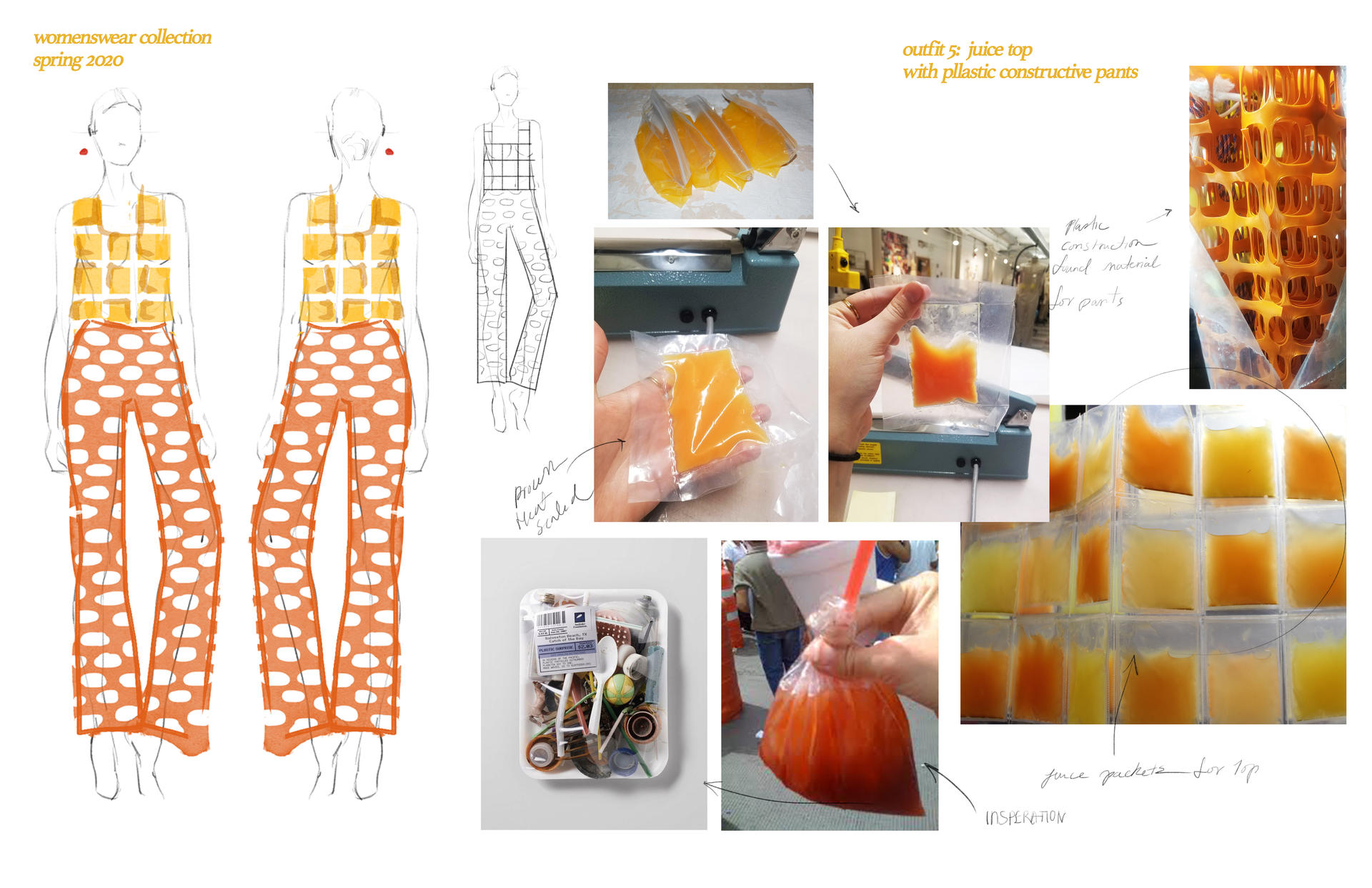 Image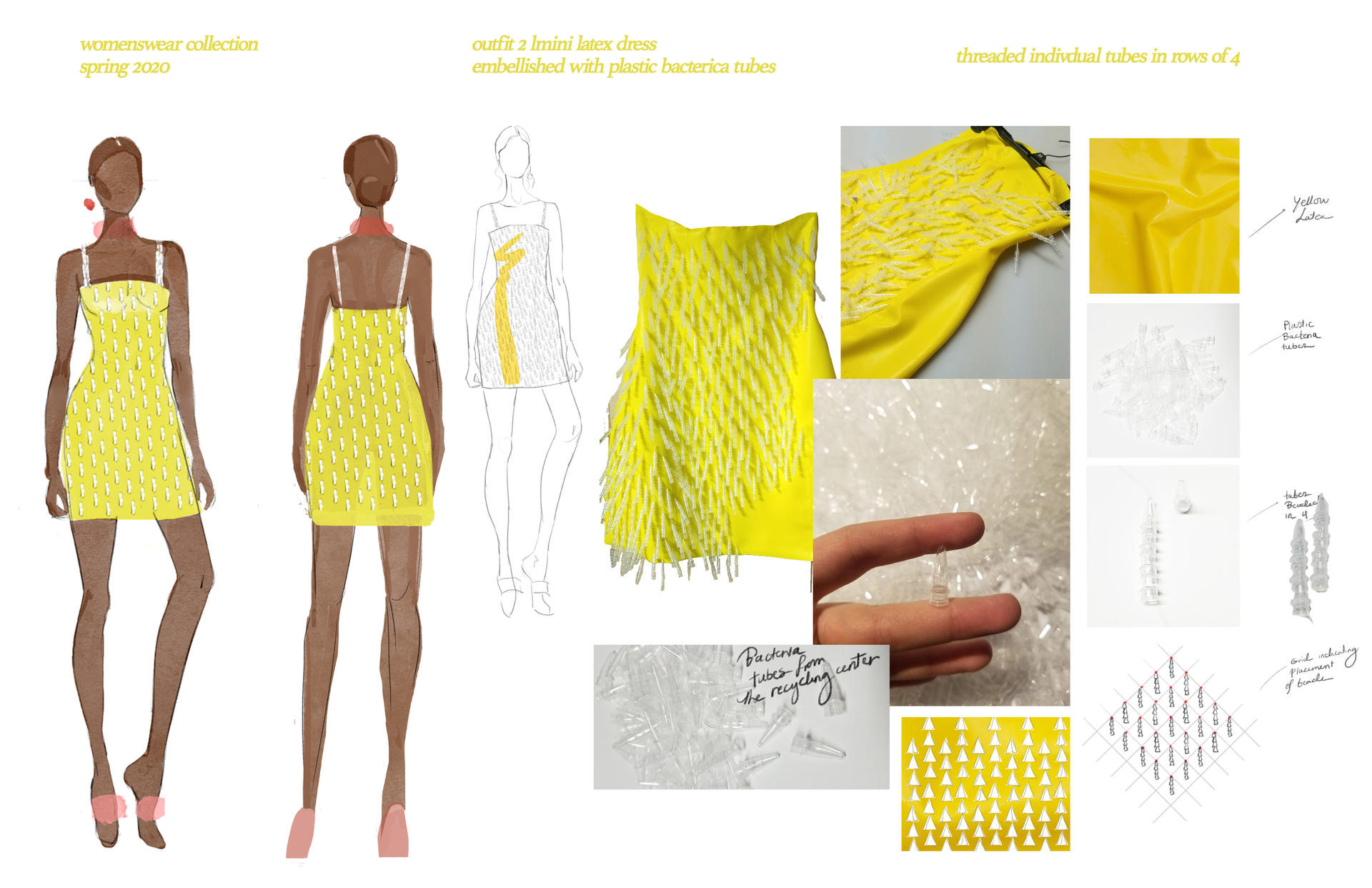 Image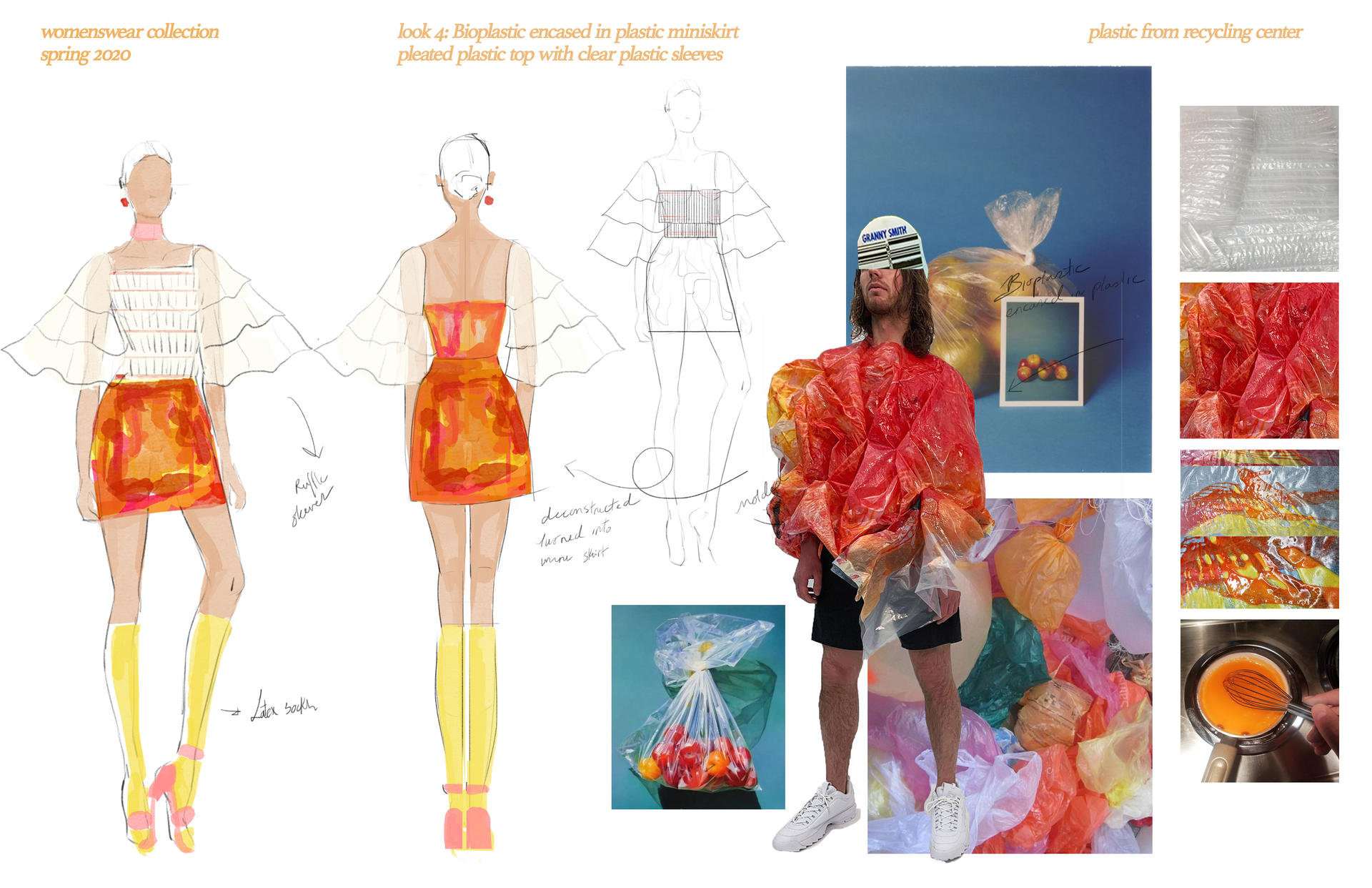 Image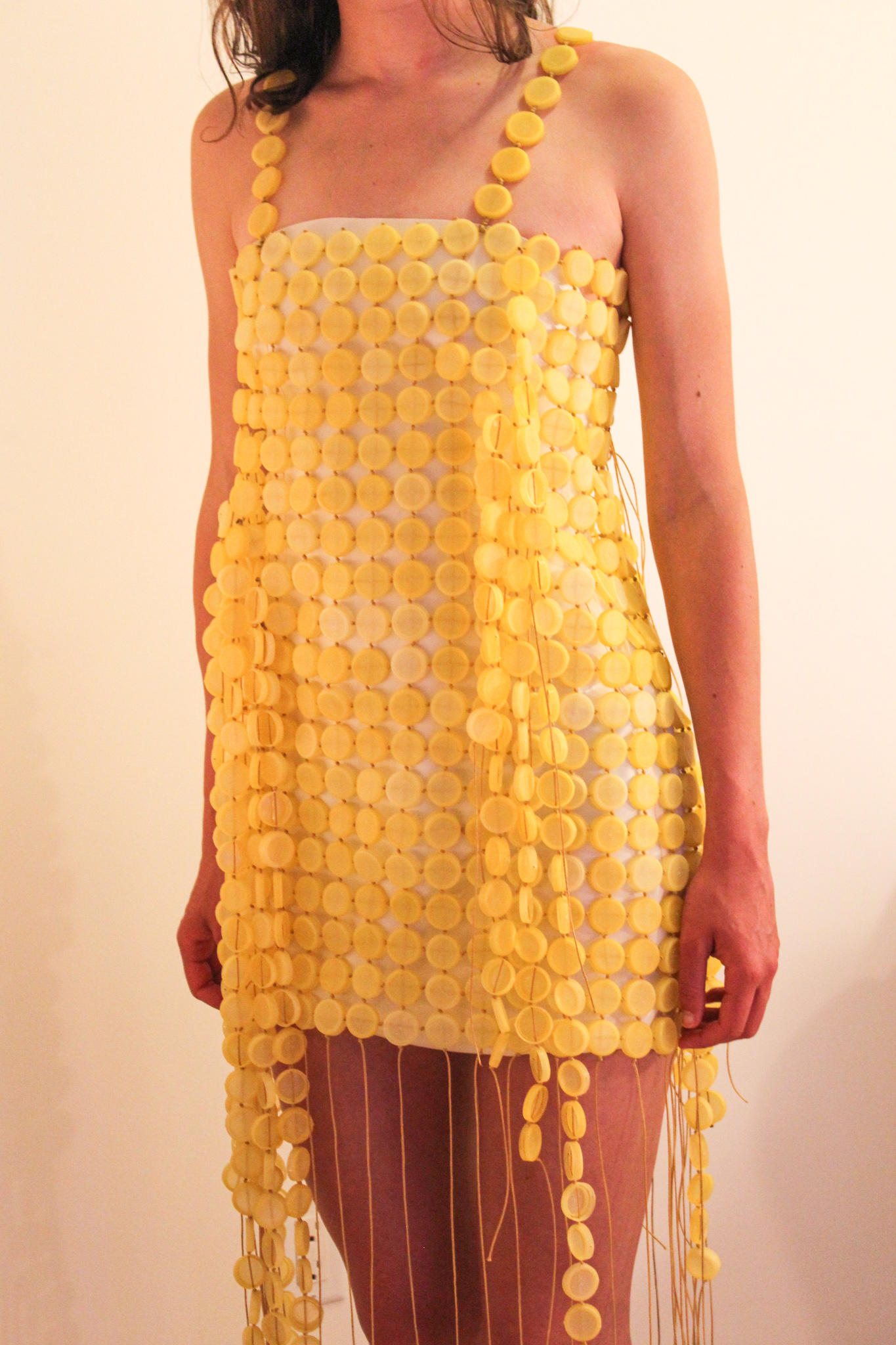 Bottle Cap Dress
Bottle caps, Yarn
size 8
Above is a dress constructed out of hundreds of turmeric dyed bottle caps that are threaded and knotted together. The once white bottle caps found at 2nd life were tossed in a bin placed at the back of the store. Even the employees were confused by the quantity and lifelessness of the plastic, little did they know they would eventually adorn the body.
 
Image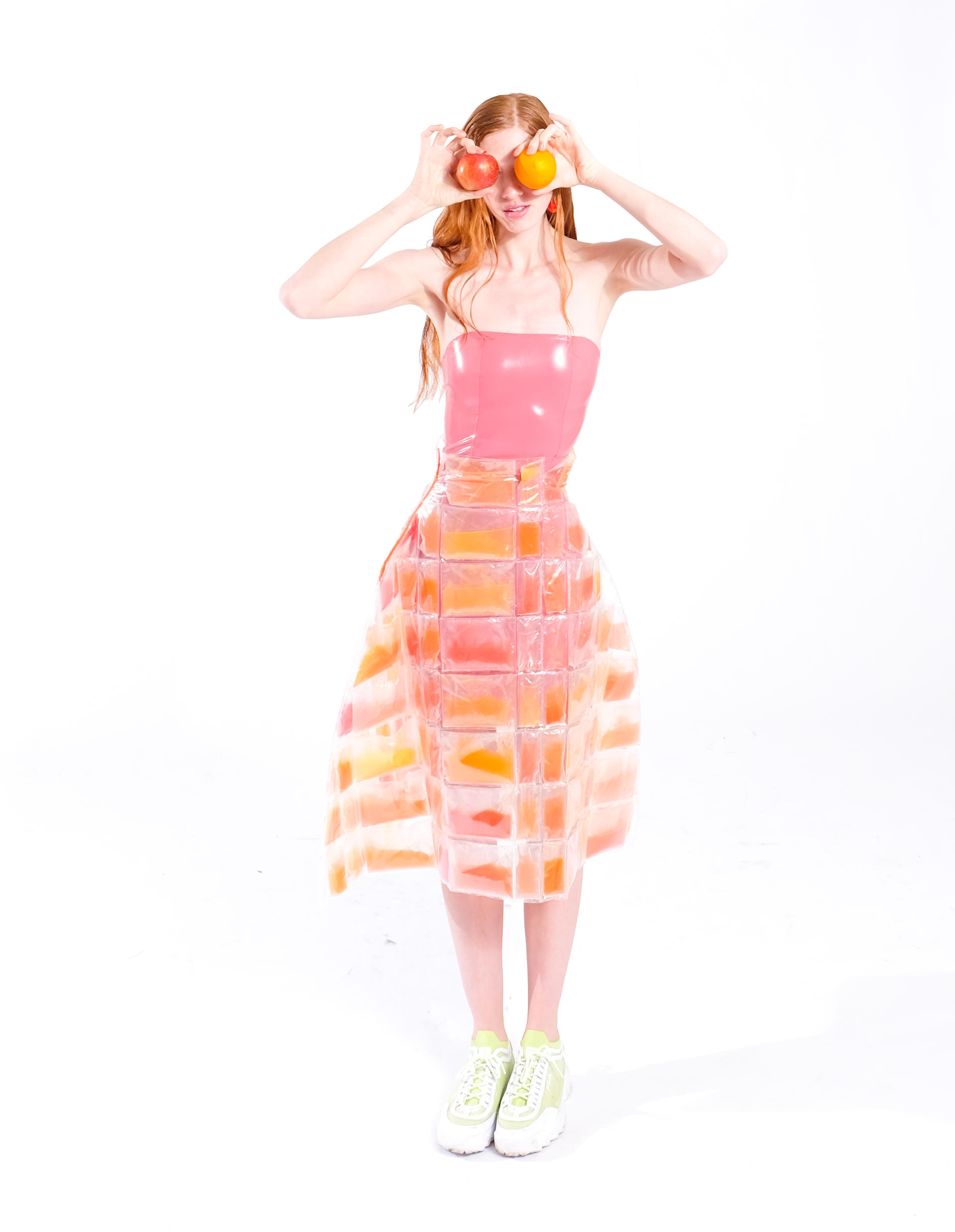 Juicy juice
Plastic, latex, juice, photo album clear sleeves
size 2
Strawberry latex dress and juice skirt made out of photo album sleeves and clear plastic bags from the recycling center. The juice swishes around as the skirt moves with the wearer.
---
Ce'ce Chen

Ezzy Goncalves

Lucian Jessel

Ashley Ma

Chloe Mario

Francesca Matarese

Nathan Miller

Maxime Mulder

Thomas Sheen