Image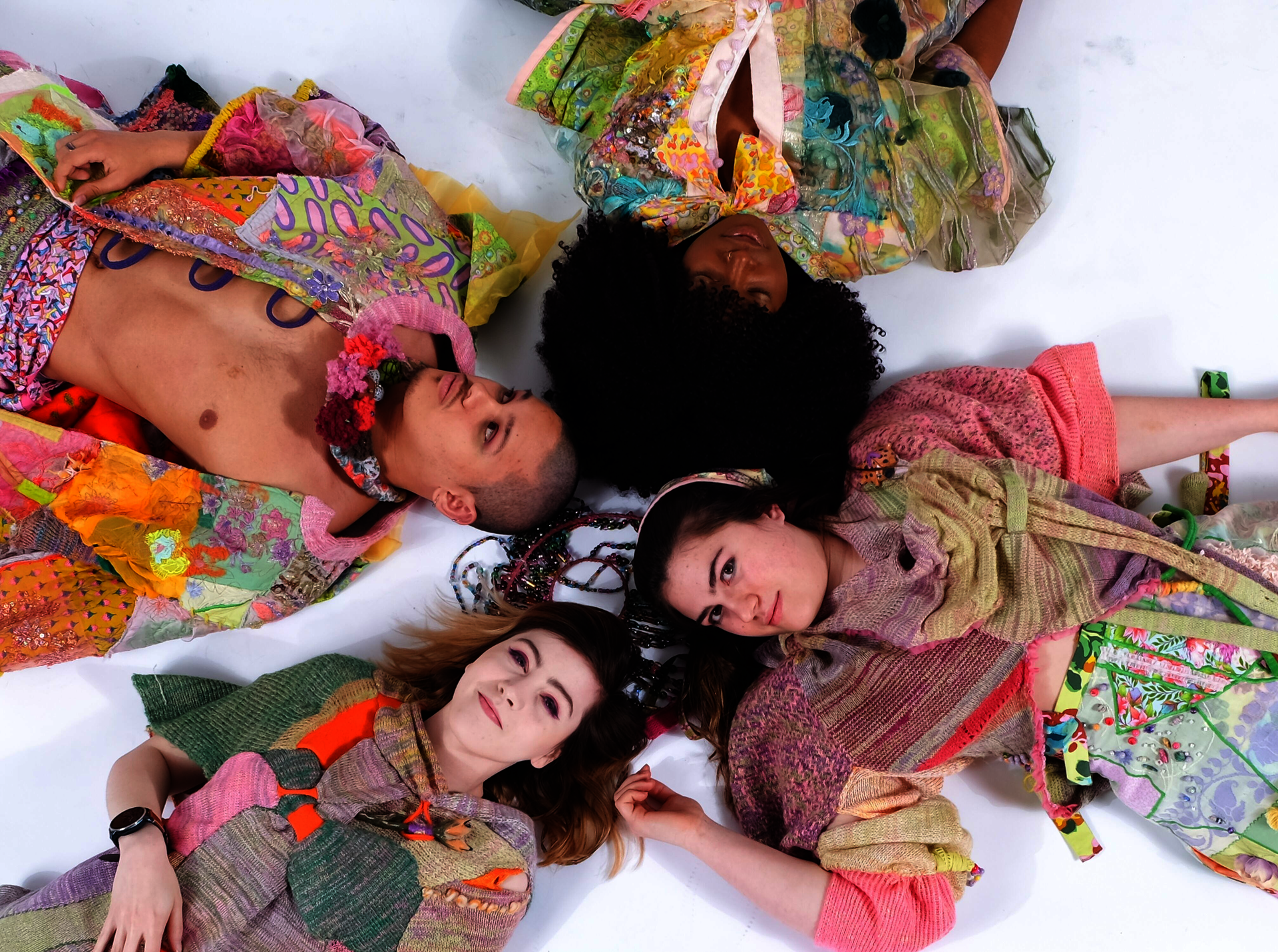 This collection challenges beauty standards, supports slow fashion and visually represents the dream of being lost in the garden. These are androgynous garments that draw inspiration from the flower children of the 1960s and the psychedelic culture back then. "Lost in the garden" came from the dizzy, maximalist effect of the California Super Bloom. It was this moving, whimsical fantasy with psychedelic undertones and a colorful aesthetic; the same kind of mood that comes from the Beatles song: "Lucy in the sky with Diamonds". Flowers became a repetitive symbol as they represent femininity for me and reveal the gaudy and glamorous side of nature. Throughout the process of making this collection, I used handmade techniques, recycled fabrics and zero waste - processes.
 
Untitled
Video, Nikon D3200
Image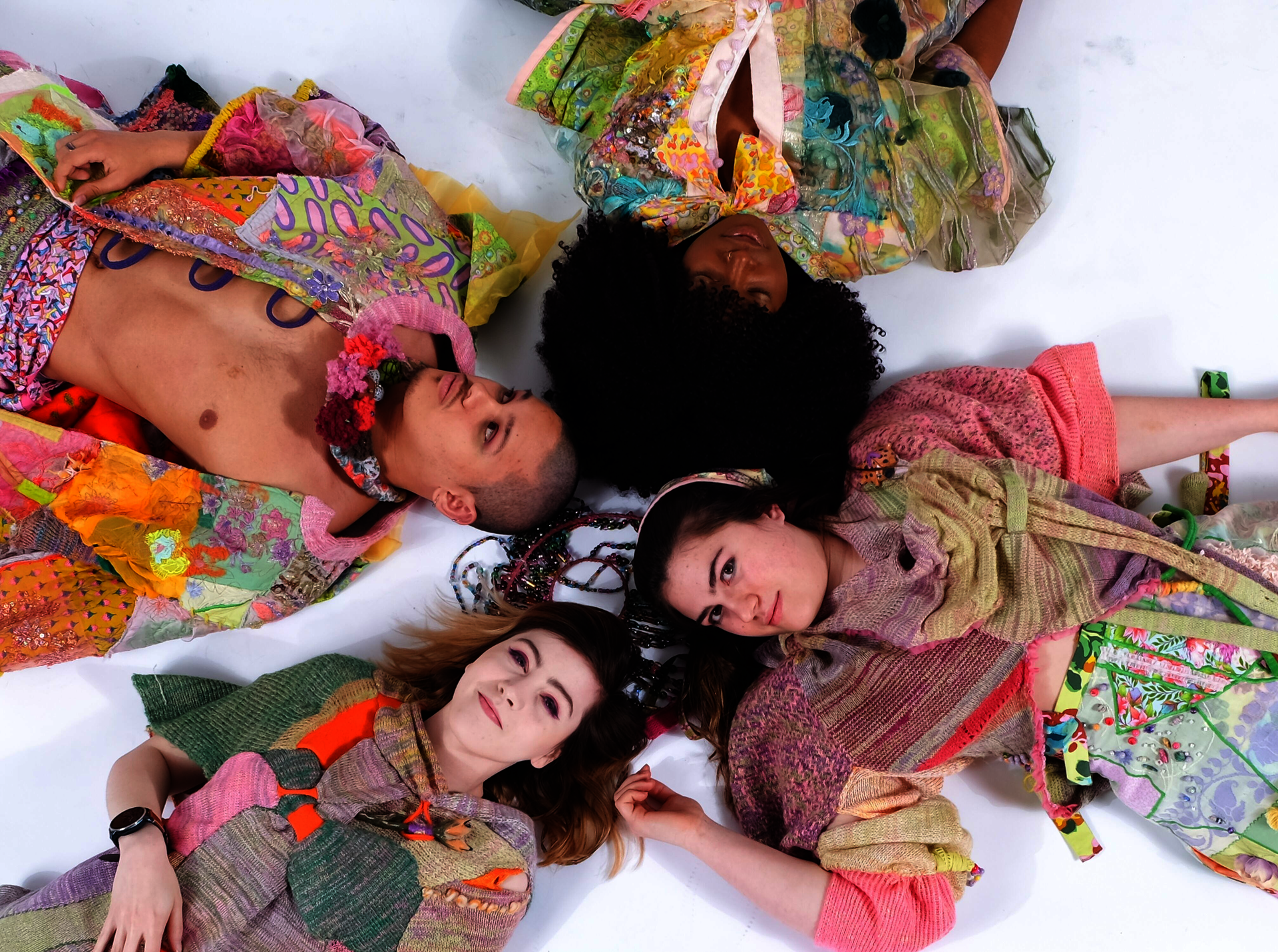 Untitled
Mixed media and recycled fabric
Image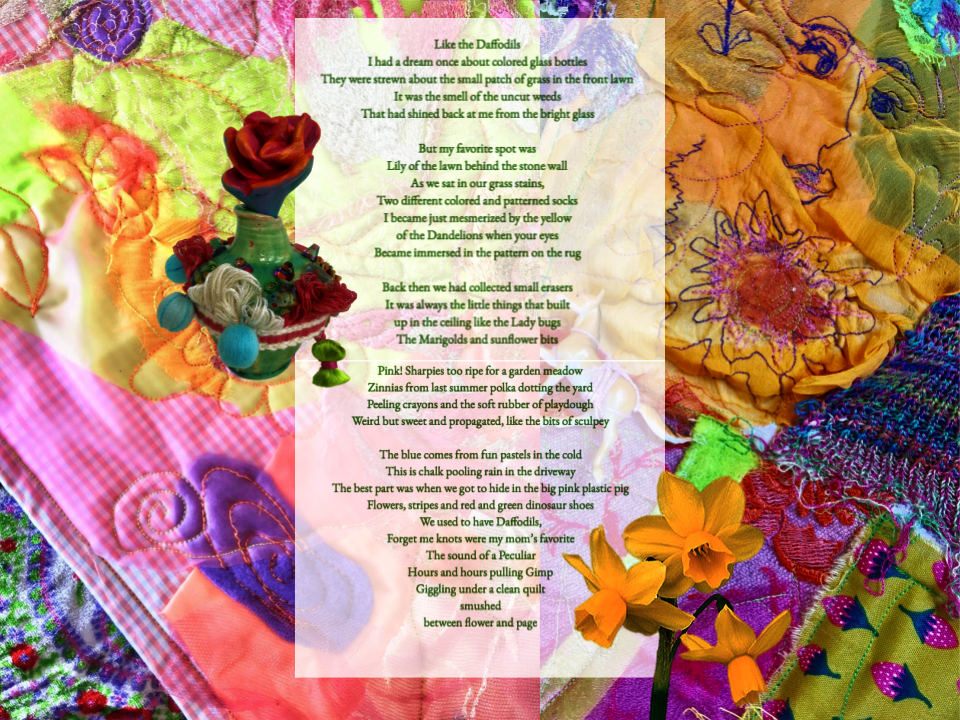 Image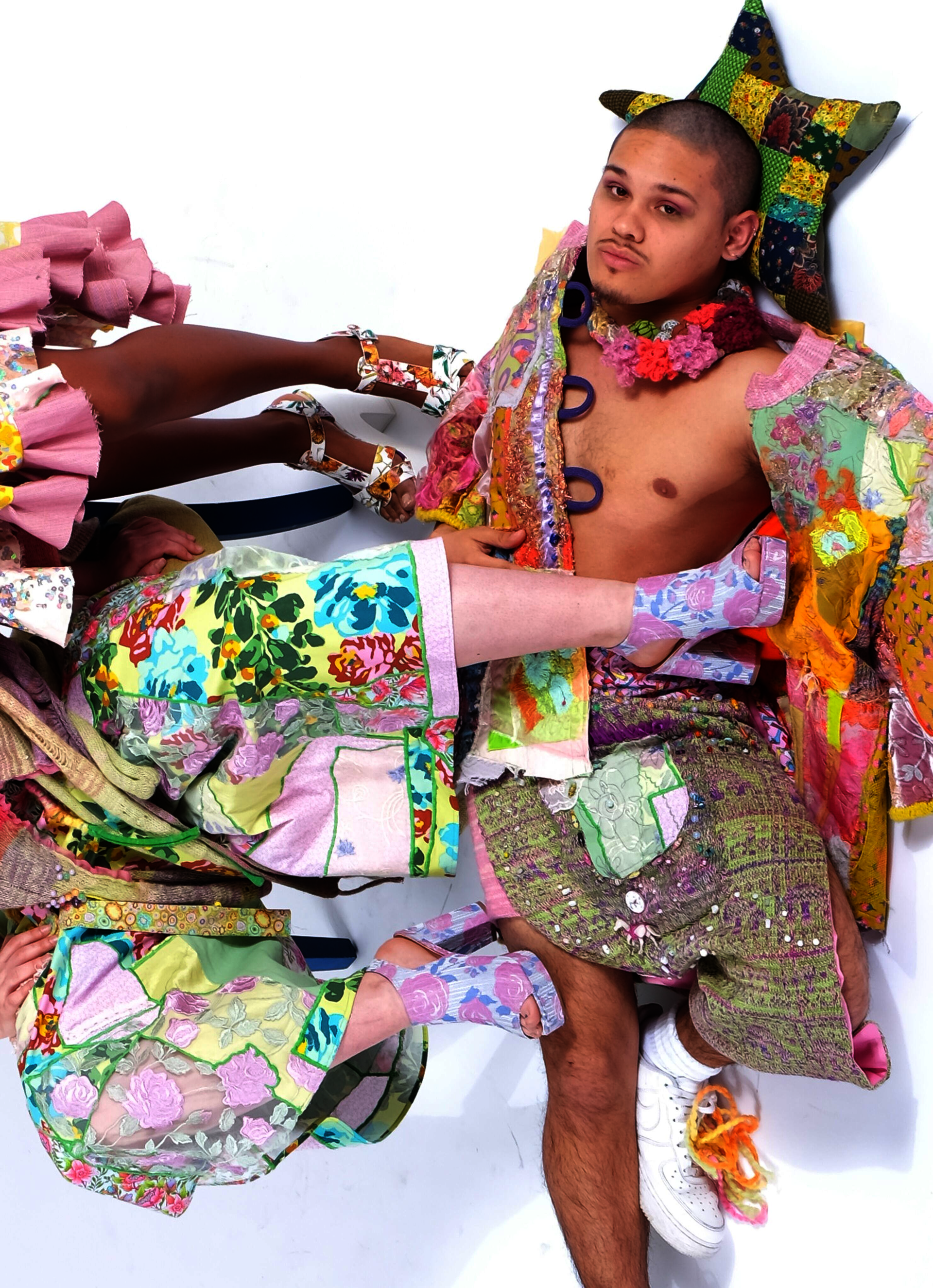 Image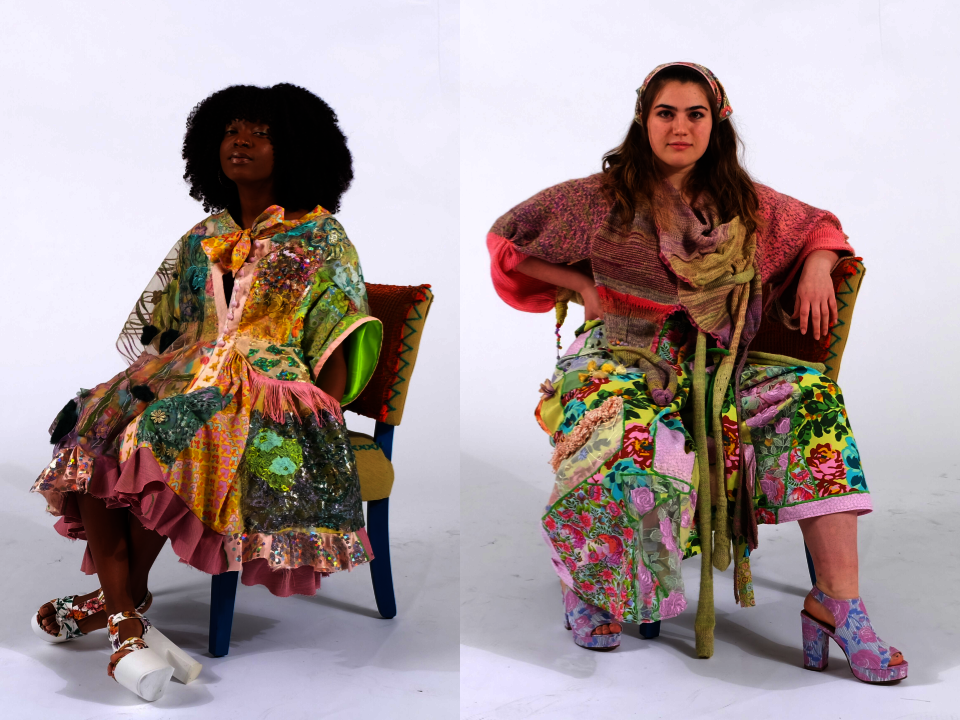 Yellow Plastic Dress and Drooping Machine Knit Sweater paired with Rose Watch Pants
Mixed media and recycled fabric
Both are a general size large (7-9)
Image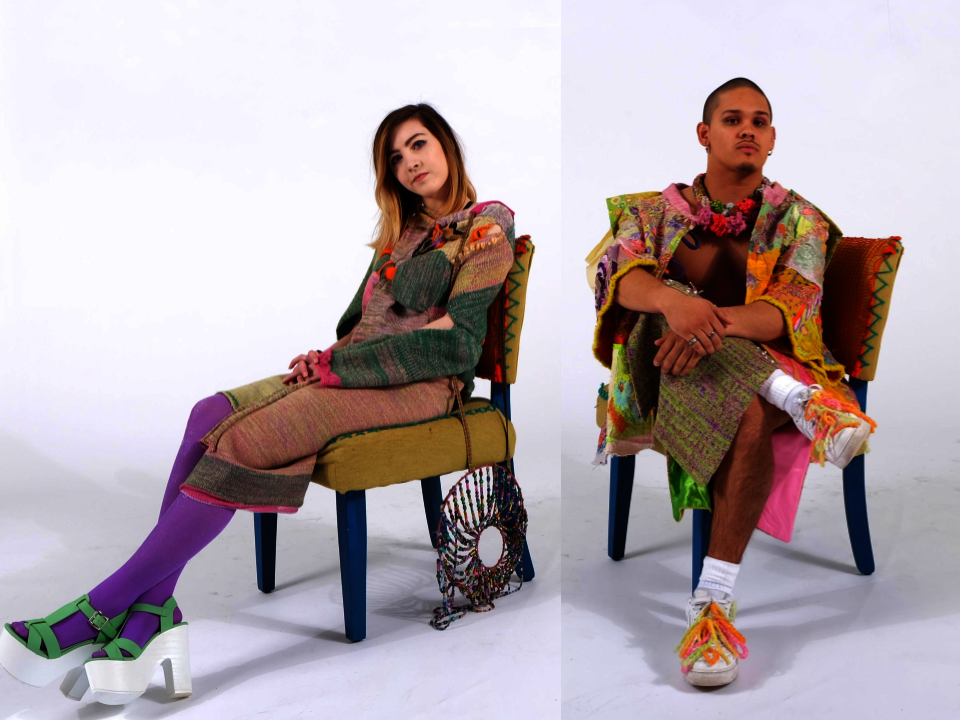 Machine Knit Dress and Creature Jacket paired with Machine Knit Skirt
Mixed media and recycled fabric
Knit dress is a size small (6-7) and Jacket is a size medium (8) and skirt is adjustable
Image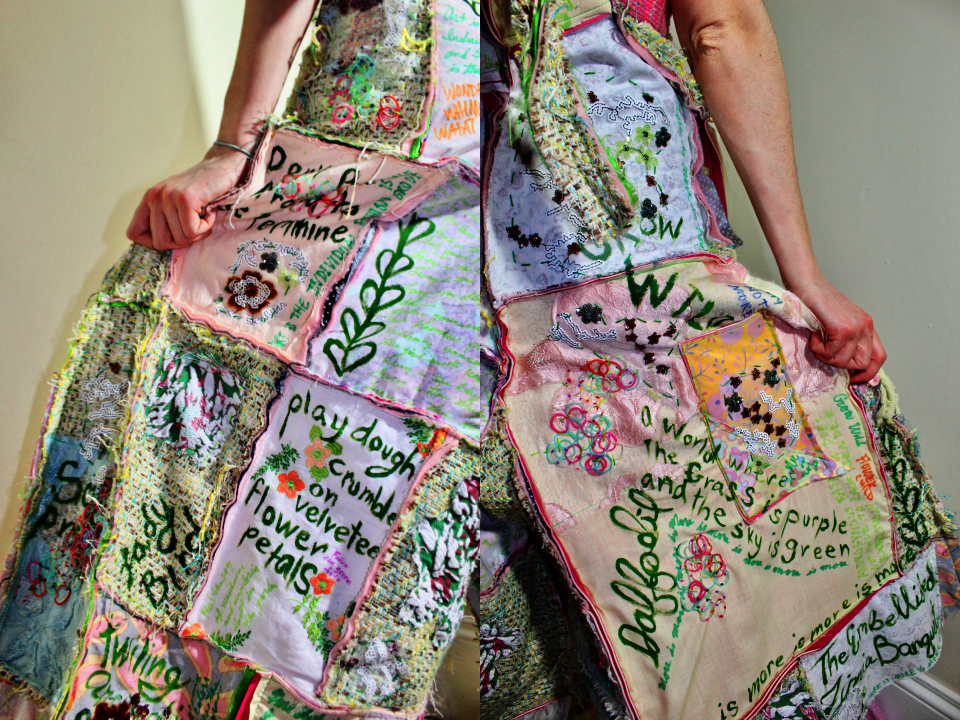 Painted and Deconstructed Jumper
Mixed media, recycled fabric, acrylic paint
Size 7-8 medium
Image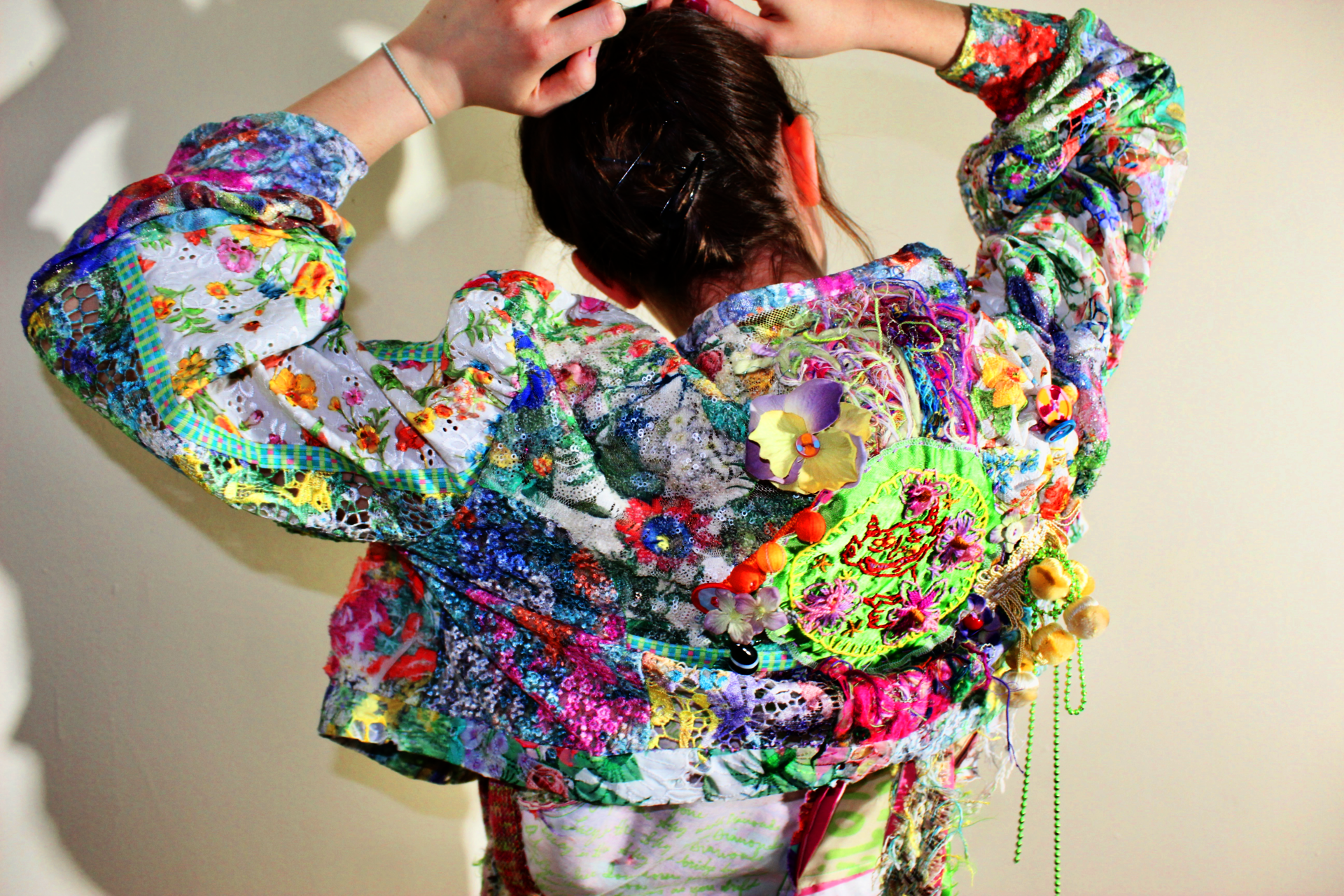 Lace Bolero
Mixed media and recycled fabric
Size Medium (7)
Swatch Book
Video, Mixed media and recycled fabric
This book contains swatches and examples of exploration that I created throughout the year. This includes embroidery done through the sewing machine, needle felting, printmaking, hand embroidery, mono printing, and machine knitting.
---
Ce'ce Chen

Ezzy Goncalves

Lucian Jessel

Ashley Ma

Chloe Mario

Francesca Matarese

Nathan Miller

Maxime Mulder

Thomas Sheen