Image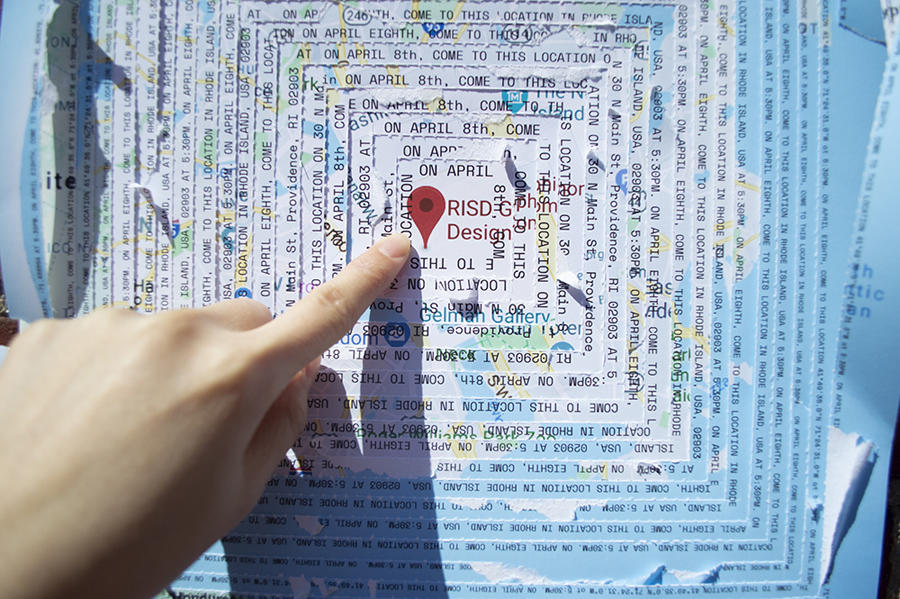 Grace
Young
Grace is a wholesome senior at the Rhode Island School of Design, from the Boston area. She studies graphic design and concentrates in Computation, Technology, and Culture.
She takes on a playful and methodological approach to designing and living. She does information design, brand identity, UI/UX, product design, web design, and coding.
Want to collaborate or just say hello, reach her at gyoung@risd.edu
Image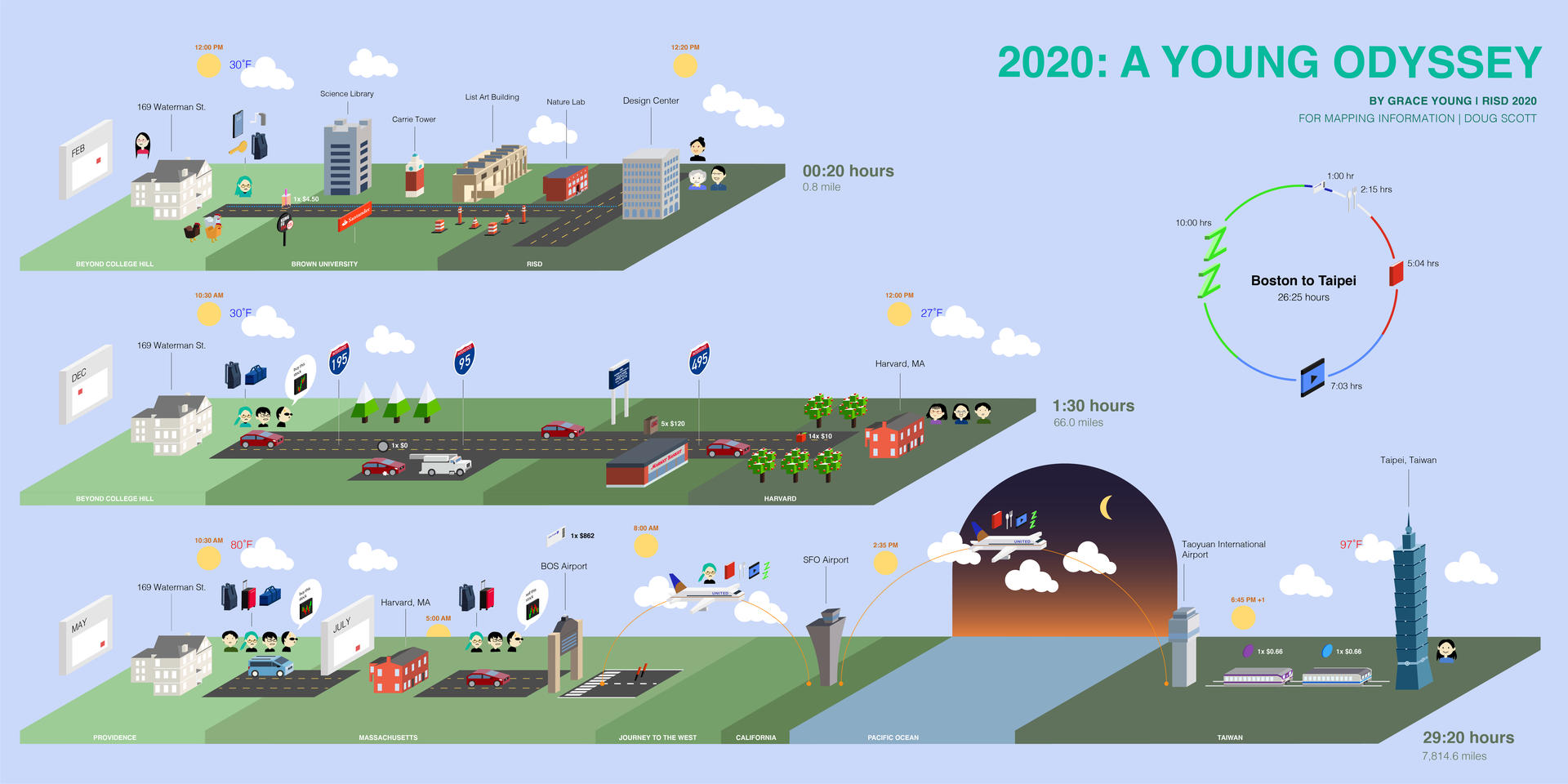 2020: A Young Odyssey
Adobe Illustrator
20" x 40"
A map/diagram showing the routes and documenting 3 different trips: a trip from my Providence living space to the Graphic Design Design Center building, my home in Harvard, MA, an oversea destination which is Taiwan, where my parents grew up.
Image

The Alchemist
Adobe Illustrator
80" x 24"
A visualization of the Paulo Coelho's novel The Alchemist showing the various places and the people the main character, Santiago, sees and meets.
Image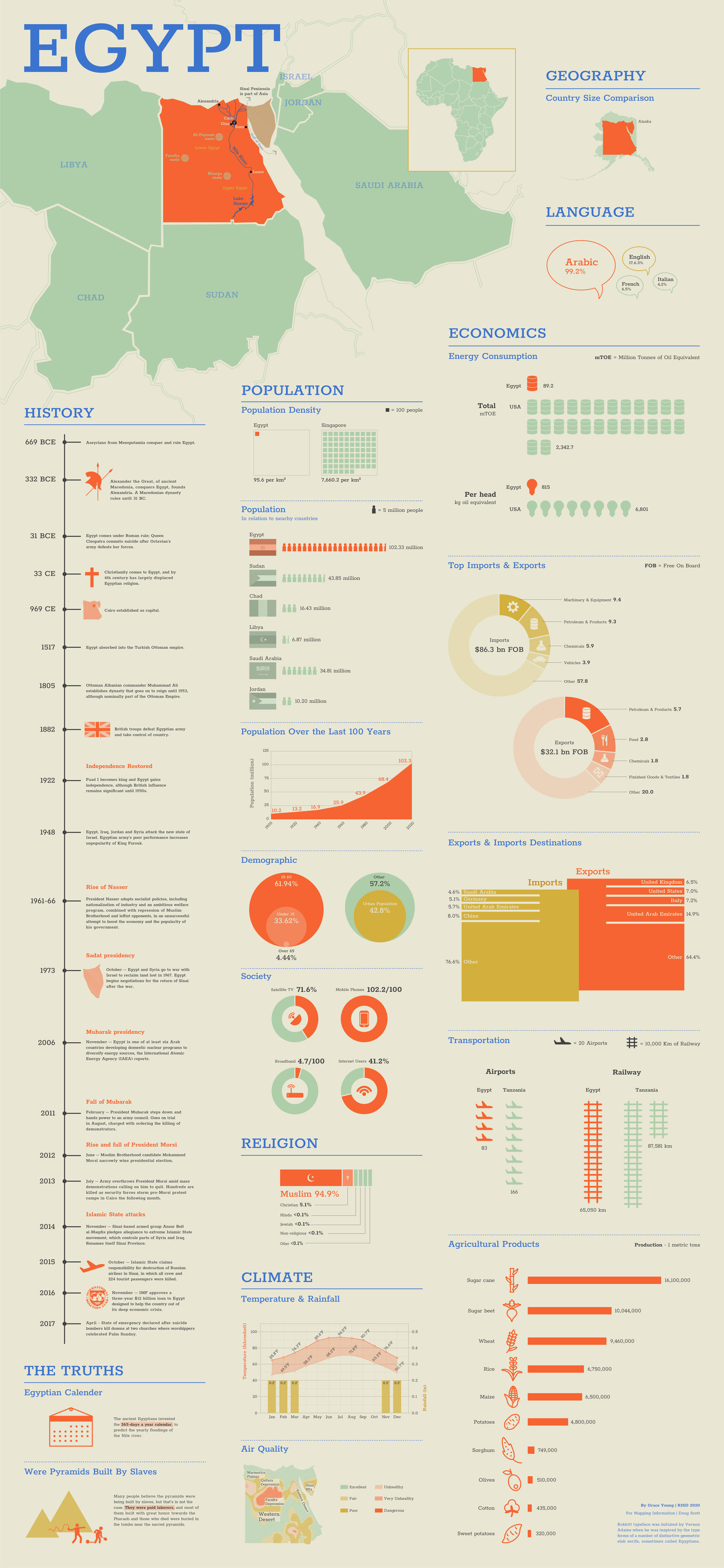 Egypt's Country Data
Adobe Illustrator
65" x 30"
An information design of Egypt's country data.
Image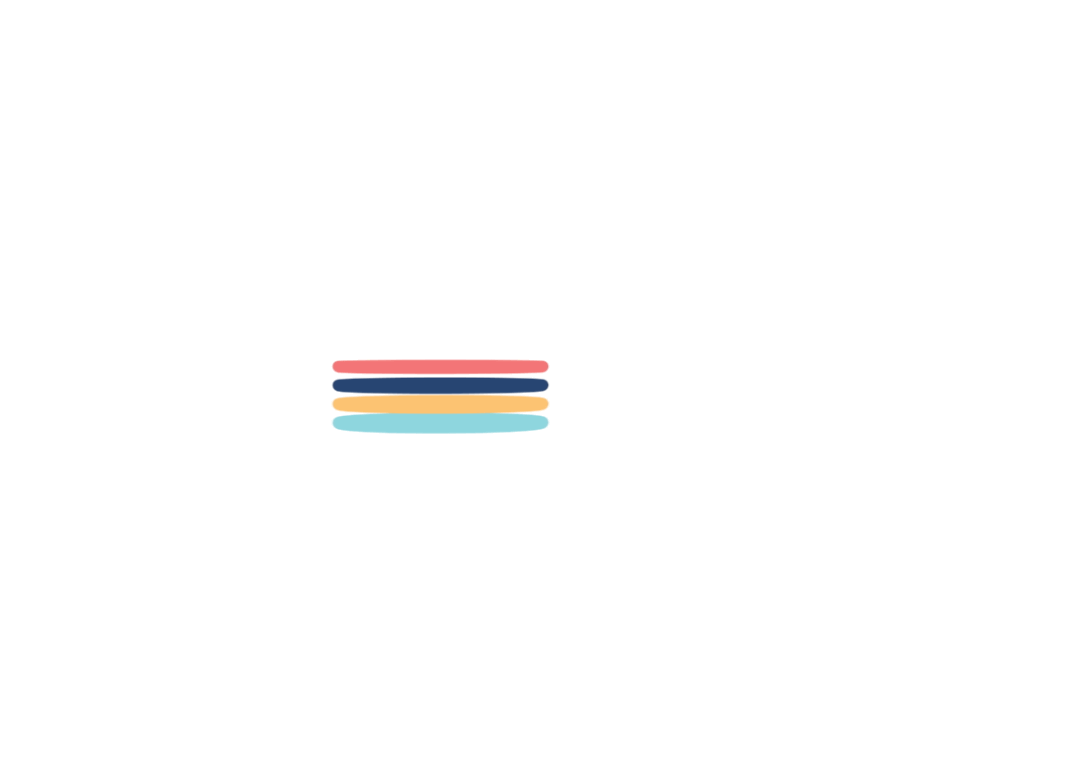 Nopo Logo
Adobe Aftereffects
NOPO stands for the No Possession campaign that encourages people to own fewer things and live more effortlessly and meaningfully.
Inspired by nested and stacked objects, I imagined the "O" in the NOPO logo symbol to look like stacked hoops till the perspective changes to an aerial view which then the "O" appears and completes the NOPO logo.
Image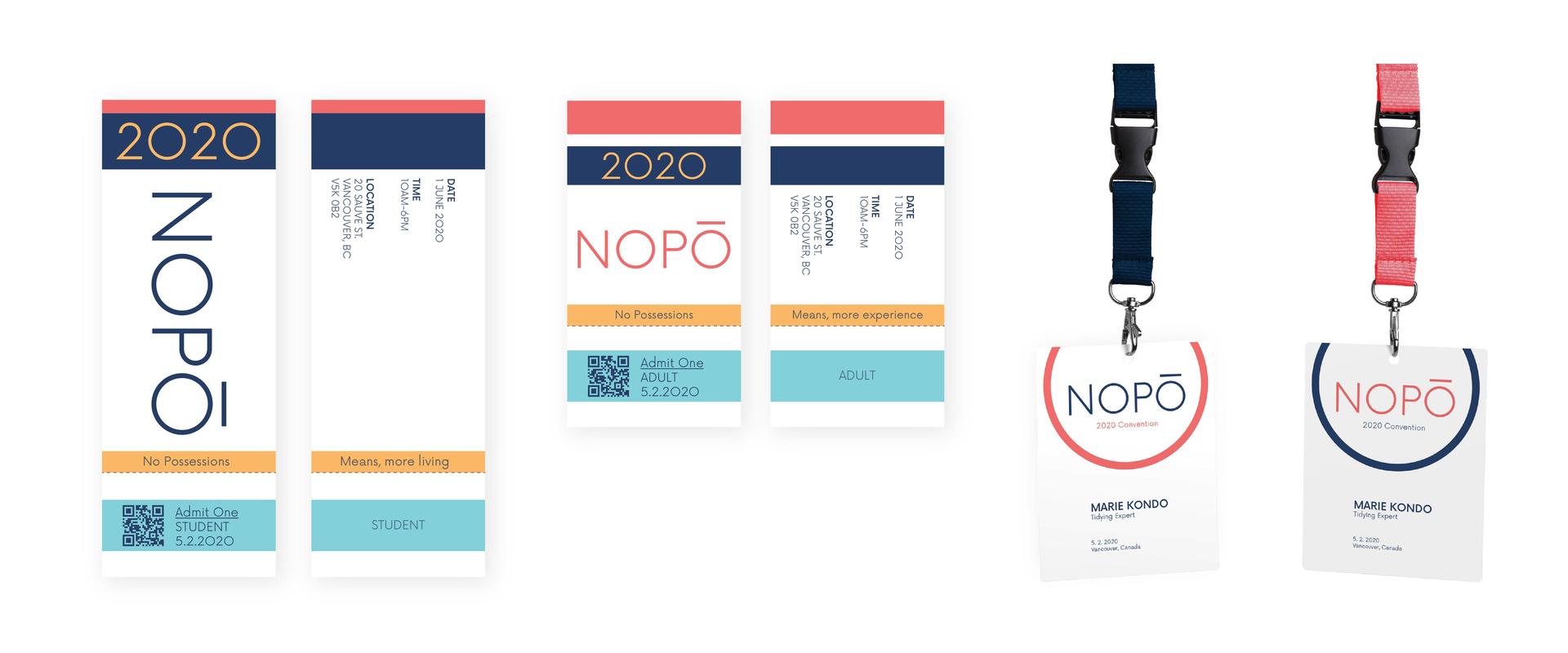 Nopo Tickets & Lanyards
Adobe Illustrator, Adobe Photoshop
NOPO campaign materials
Image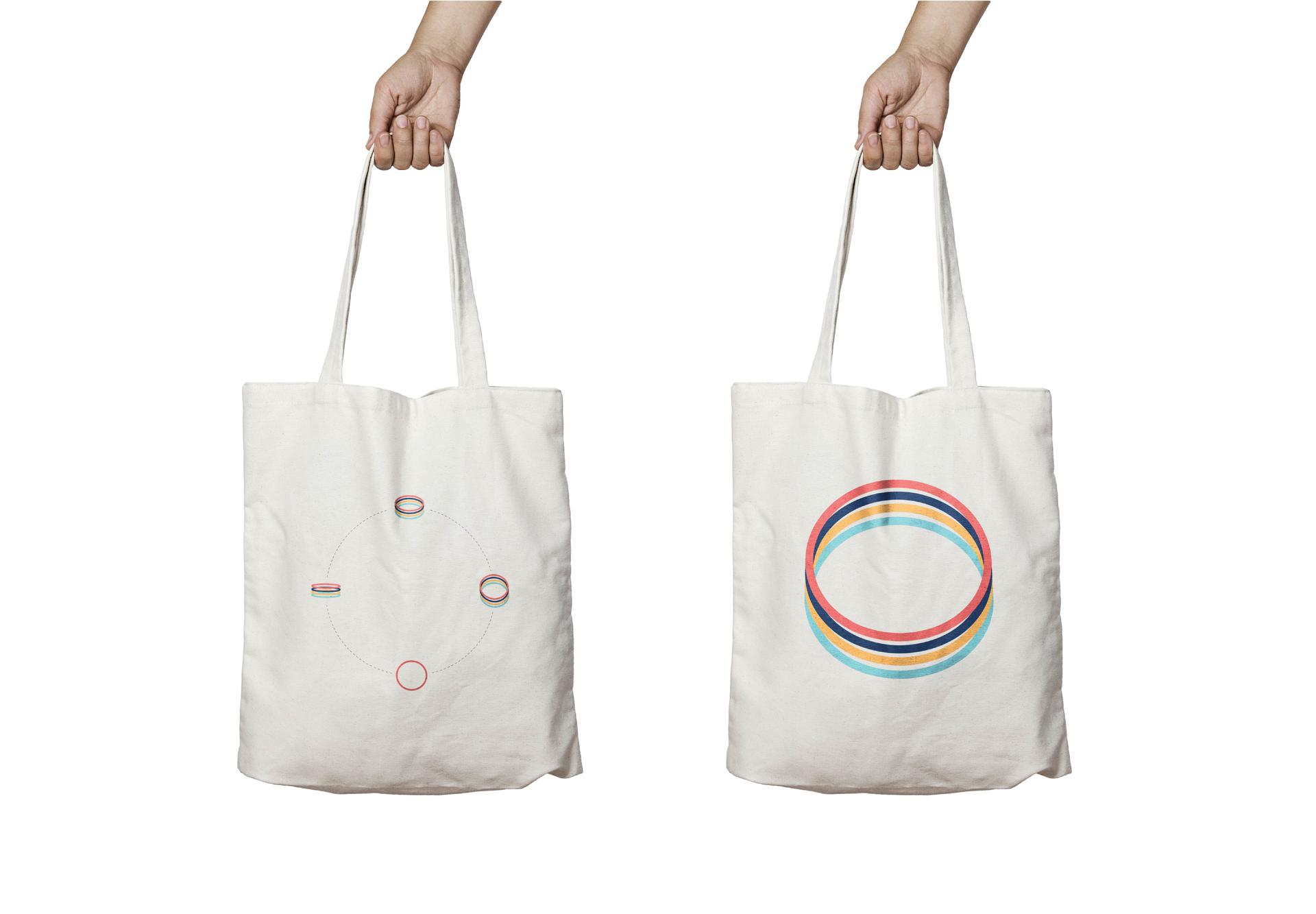 Nopo Tote Bags
Adobe Illustrator, Adobe Photoshop
NOPO campaign materials
Image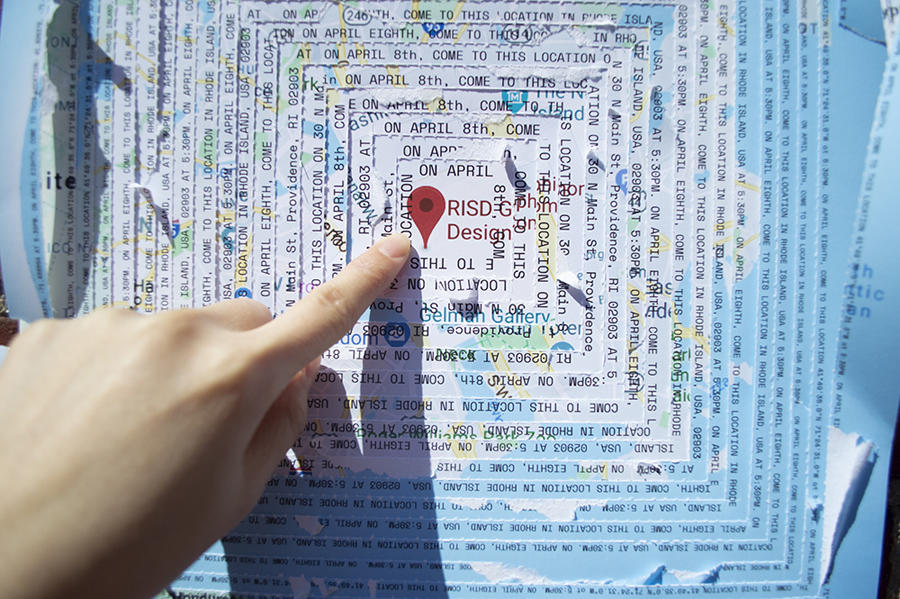 No Poster Show Poster
Plotter paper, Round Head Fasteners
17" x 11"
This is a poster inviting people to the No Poster Show happening on April 8, 2019. You interact with the poster by tearing each layer until there is no more to tear from it. Once everything is torn away, in the center of the poster is the information on the location of the No Poster Show!
MAAX Type Specimen
Adobe AfterEffects
1920px x 1080px
This is a type specimen animation of MAAX, a typeface licensed under 205TF and designed by Damien Gautier. The design of the typeface emphasized its geometric and elementary forms which connect to the Bauhaus first typographic experiments.
Image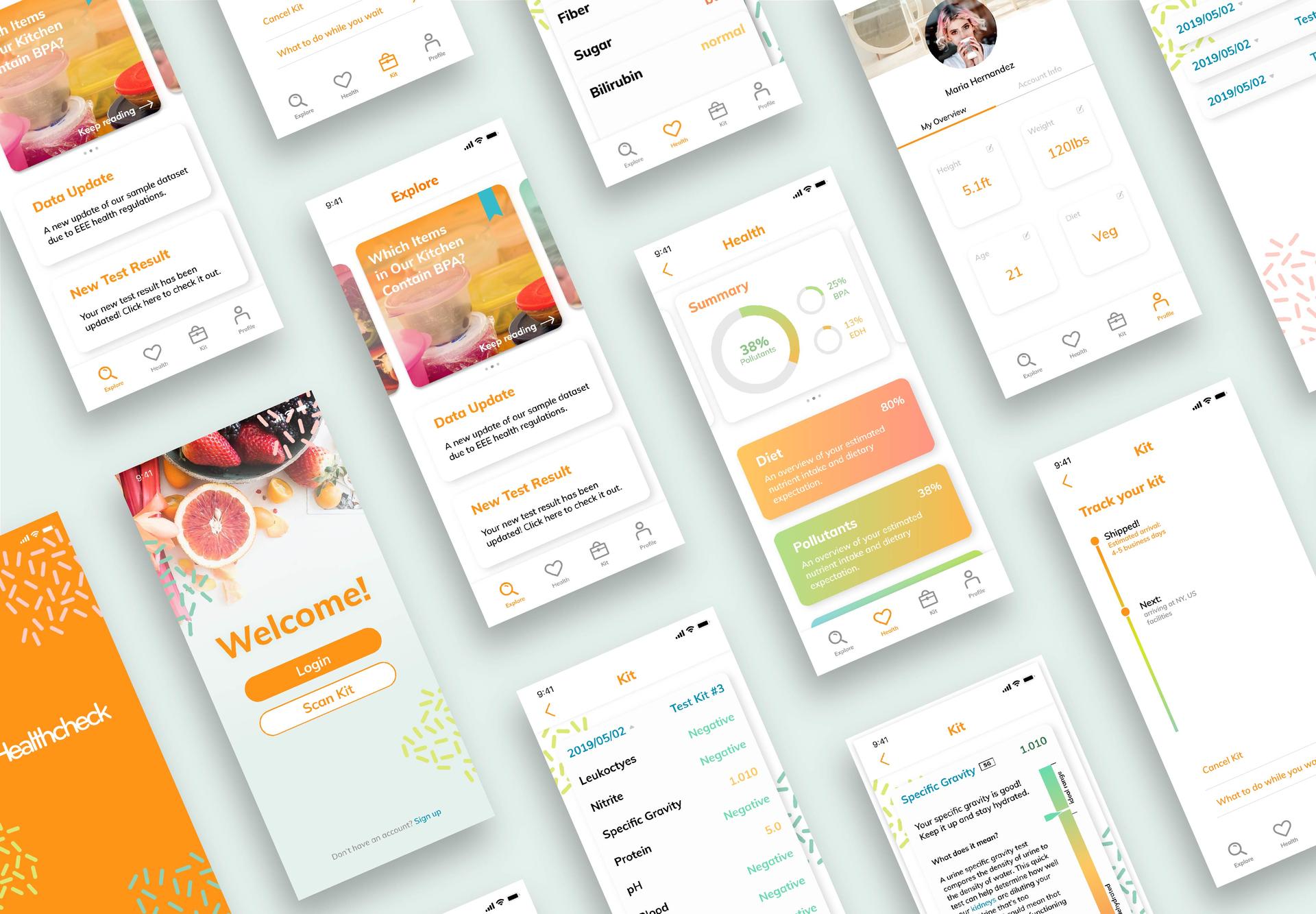 Healthcheck App
Figma, Adobe Photoshop
Healthcheck app is designed to make ordering, testing, and tracking of urine testing kit easy for people to measure their exposure to everyday chemicals.
---
Lulian Ahn

Brian Bailey

Pooja Cavale

G Hong Cha

Carolyn Chen

Hye Jin Cho

Hye Won Choi

So Young Chun

Isobel Connelly

Hideo Iwanaga

Ju Eun Jeon

Jennifer Joung

April Kim

Jae Won Kim

Young-Eon Kim

Jun Ko

Keun Yub Lee

Sara Martinez

Tarelle Parker

Jeffrey Tang

Madeleine Teh

Cooper Thompson

Ga Hyun Yoo