Image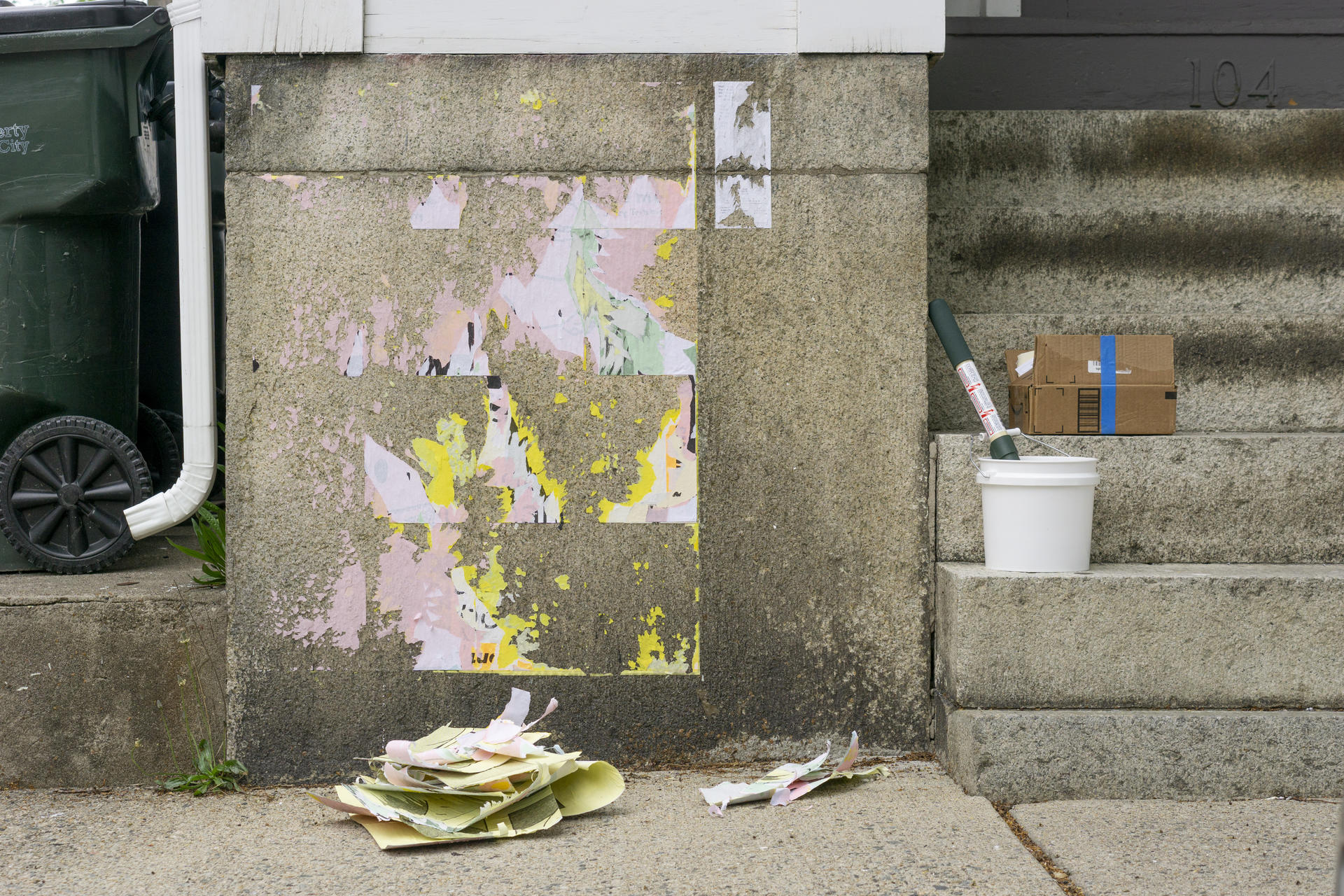 Jack Halten
Fahnestock
Jack Halten Fahnestock (B. 1995. North Carolina, USA) is an American artist, designer, and entrepreneur currently living and working in Providence, RI. With a focus on lettering and typography he explores a variety of mediums—both physical and digital—often working on projects emphasizing accessibility, DIY construction, and remixing/sampling.
Image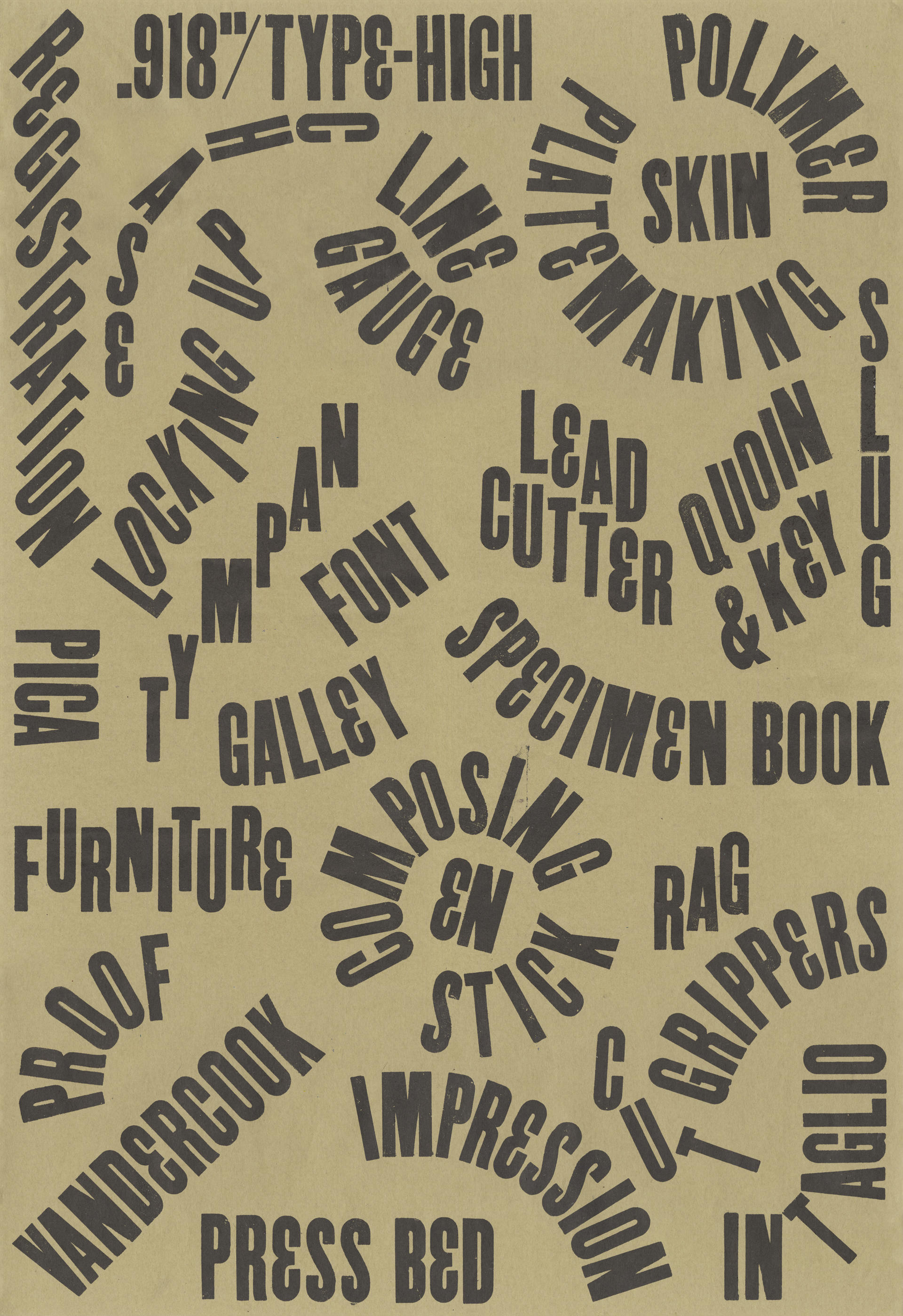 Letterpress Printing Terms
Letterpress
788mm x 545mm
Using a brayer and wood type, I manually inked up and hand-pressed each letter, one-by-one, working my way from the edges of the paper inwards. The composition of each word, as well as the overall body of words, was completely improvised. Most of the terms featured describe processes, tools, or components that were involved in the making of this work.
Image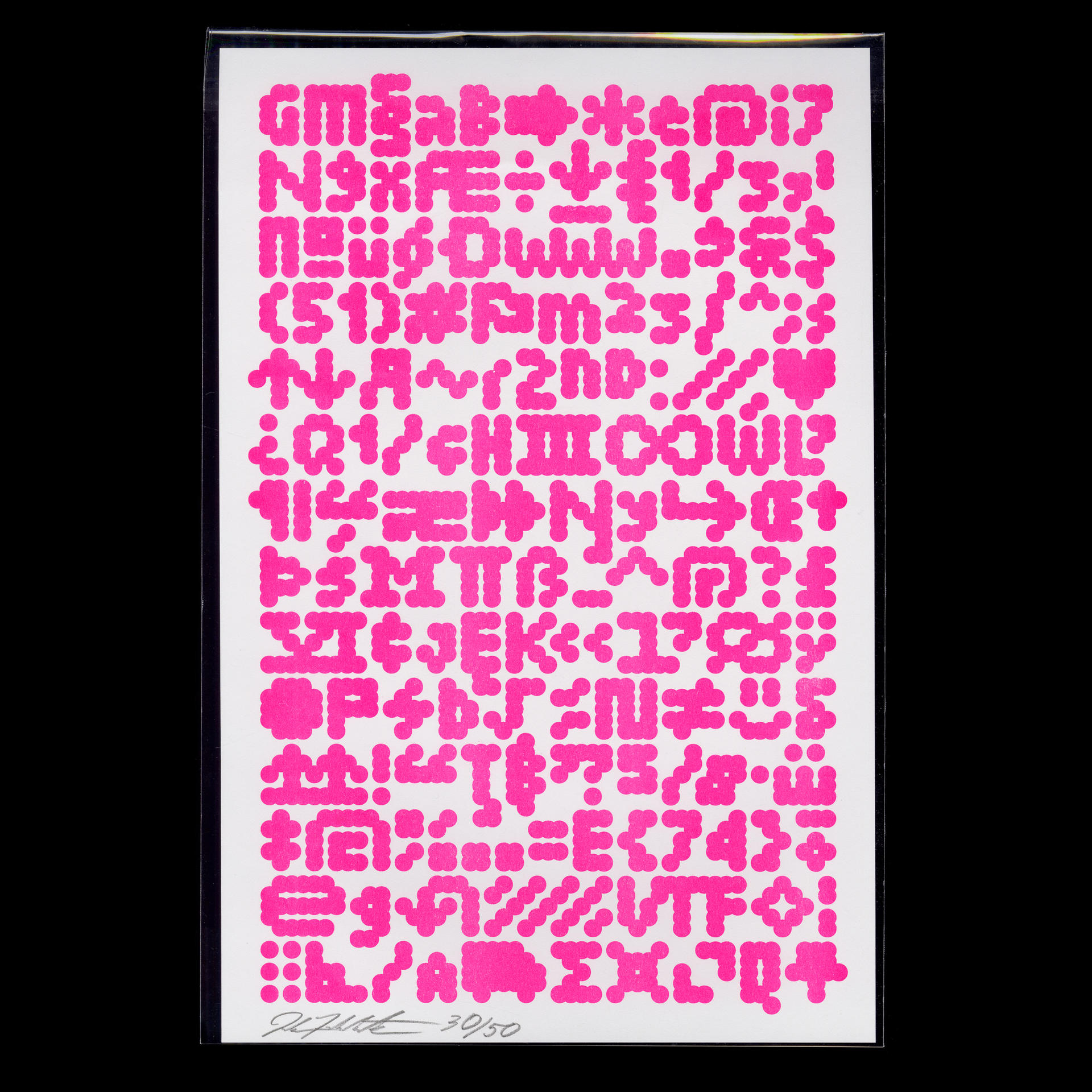 TINY Specimen
Paper
11" x 17"
Specimen poster for TINY (Today In New York), an open-source font. Printed with a Risograph printer using fluorescent pink ink.
Image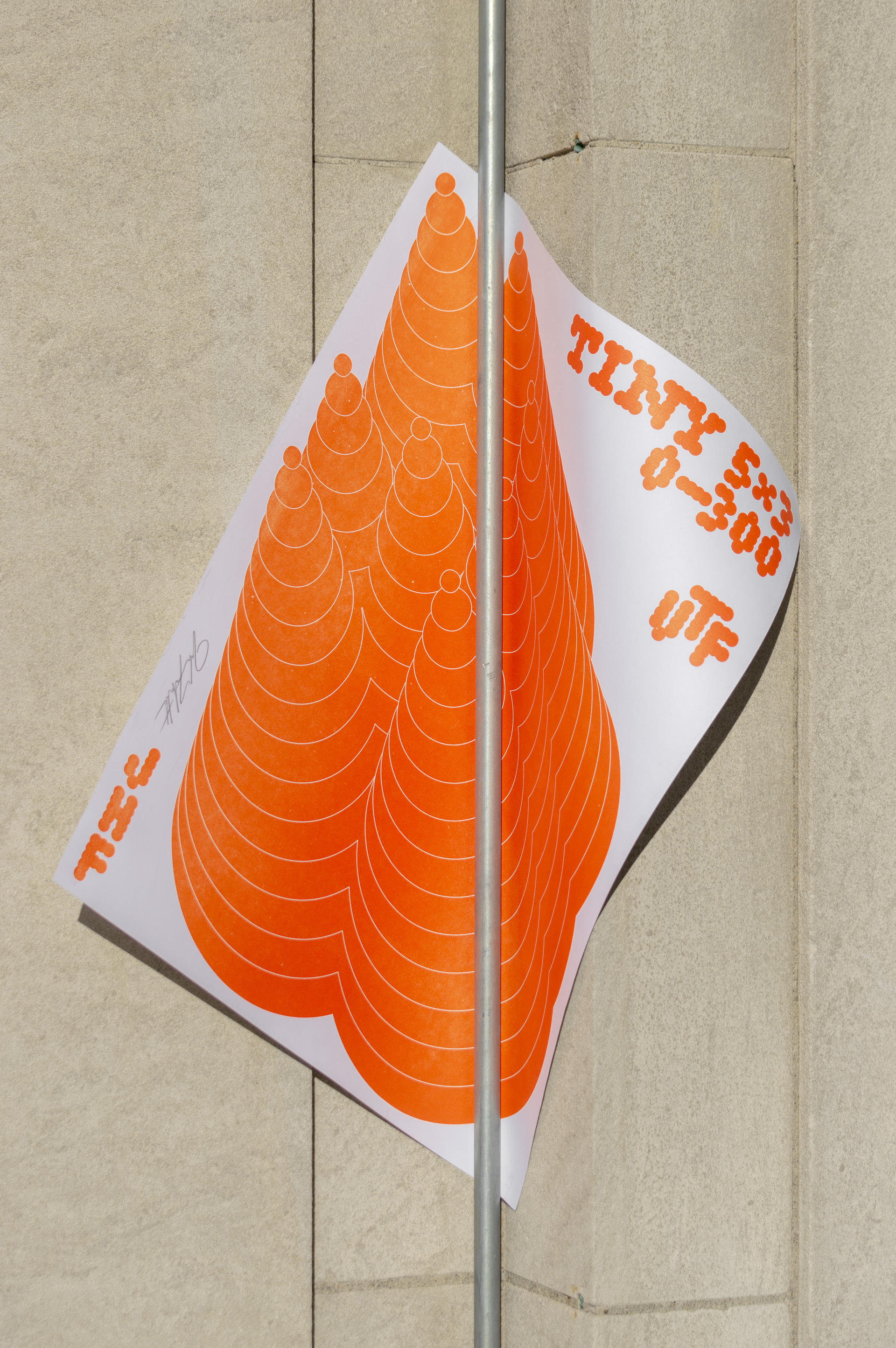 TINY Meteoroid
Paper
17.5" x 23"
Poster featuring the various weights (0–300) of TINY, an open-source font. Signed & limited edition, printed on 67lb T vellum bristol w/ Pantone Orange 021 ink via polymer plate and a Vandercook proofing press.
Image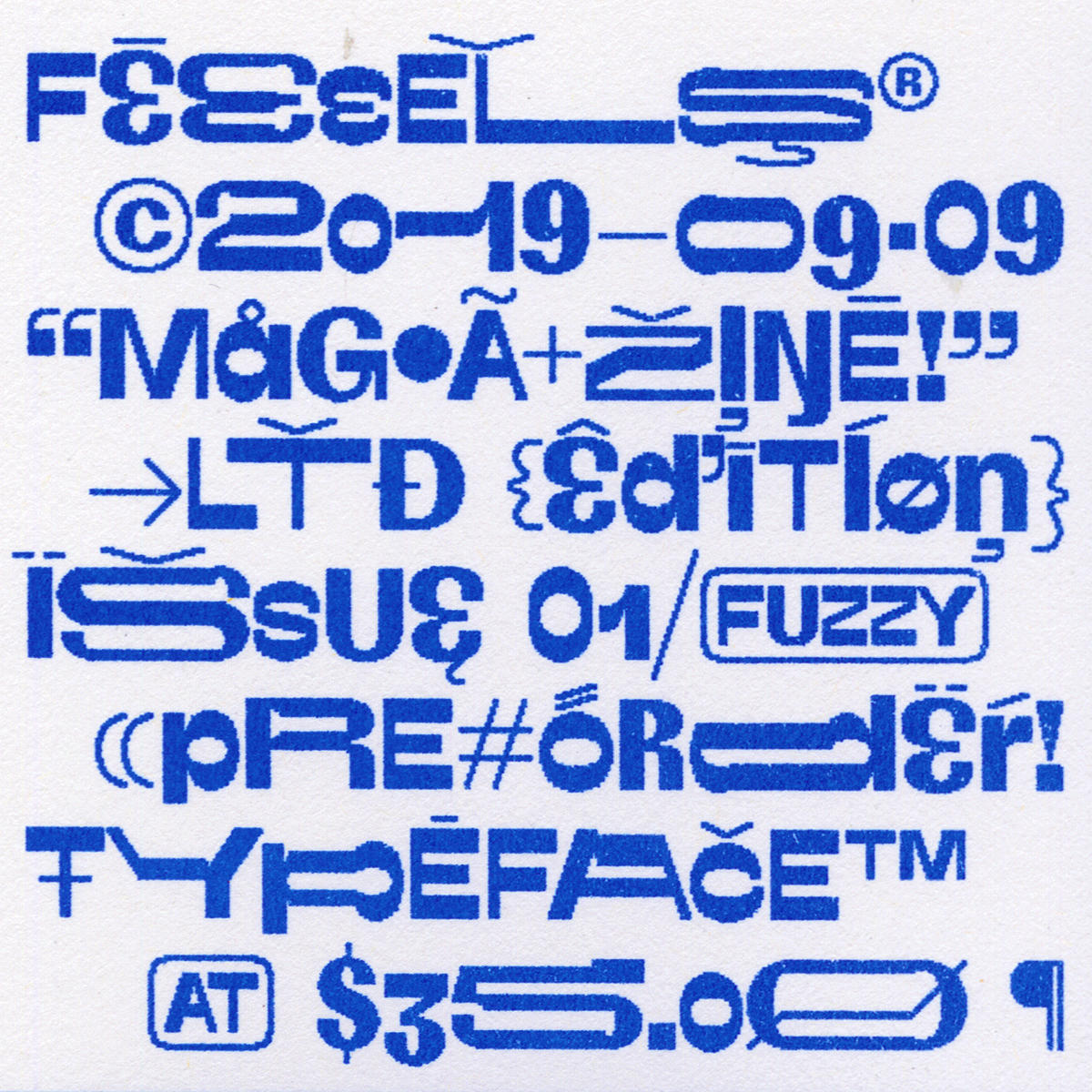 Feeeels Fuzzy
Font
A font commissioned for the first issue—the "fuzzy" issue—of a magazine called Feeeels, which is run by four RISD MFA grads. The design of the typeface follows the overarching theme of the magazine by typographically representing fuzziness as a state of mind, a type of logic, and a way of rendering or resolution.
Image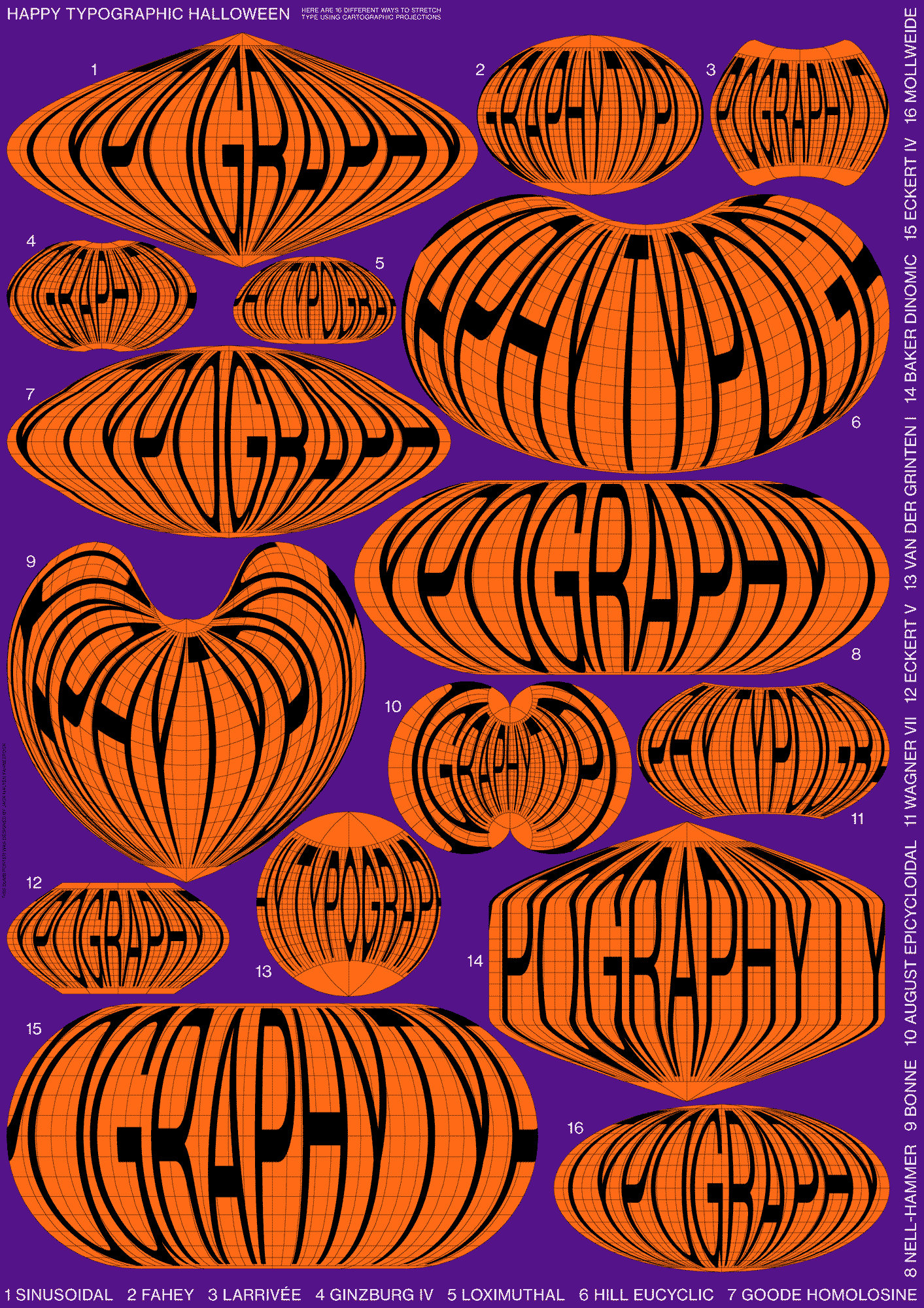 Happy Typographic Halloween
Moving poster
420mm x 594 mm
Made specifically for Halloween 2019 the poster features 16 different ways to stretch type using cartographic projections. It's a bit of an inside joke for graphic designers as stretching type is sacrilegious.
Image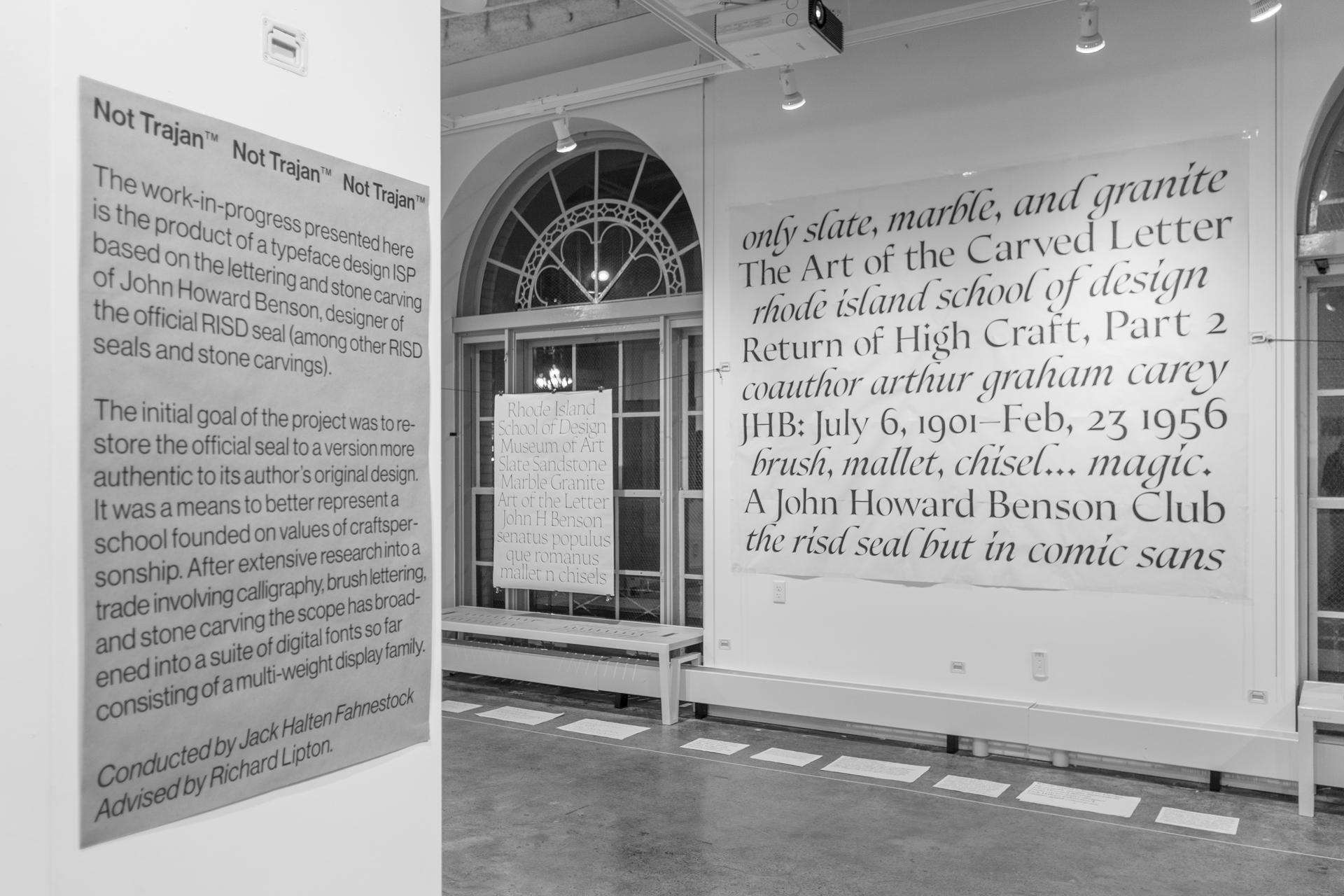 Not Trajan™
Exhibition
A solo exhibition of a typeface design independent study. The work-in-progress is based on the lettering and stone carving of John Howard Benson, designer of the official RISD seal. The motivations driving the work are to restore the official RISD seal to a version more authentic to its author's original design, as well as to create a supplemental font family.
Image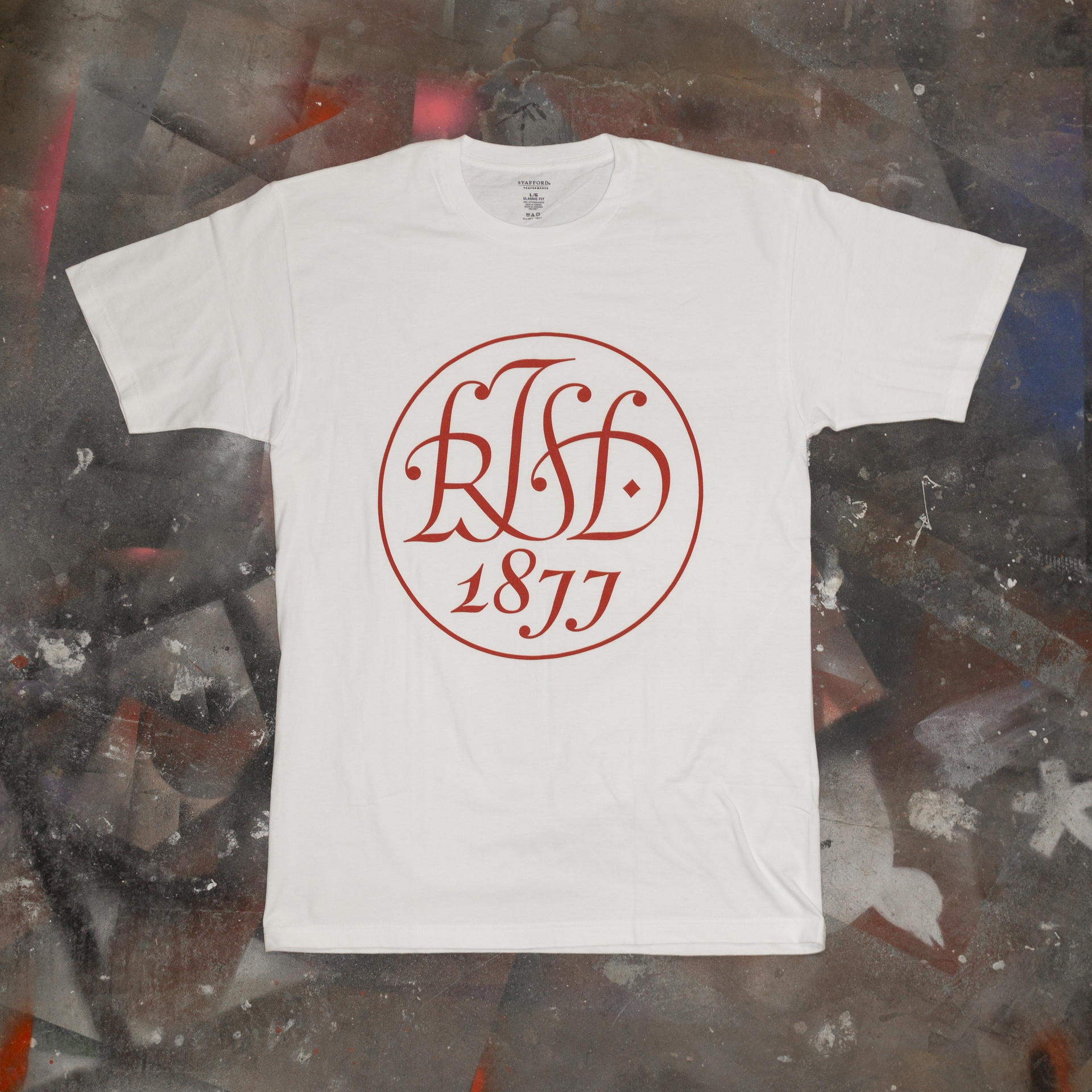 RISD 1877 Holiday Seal
Screen-printed T-Shirt
Adult large
A winter holiday version (with ball terminals) of the original "RISD 1877" seal designed by John Howard Benson.
Image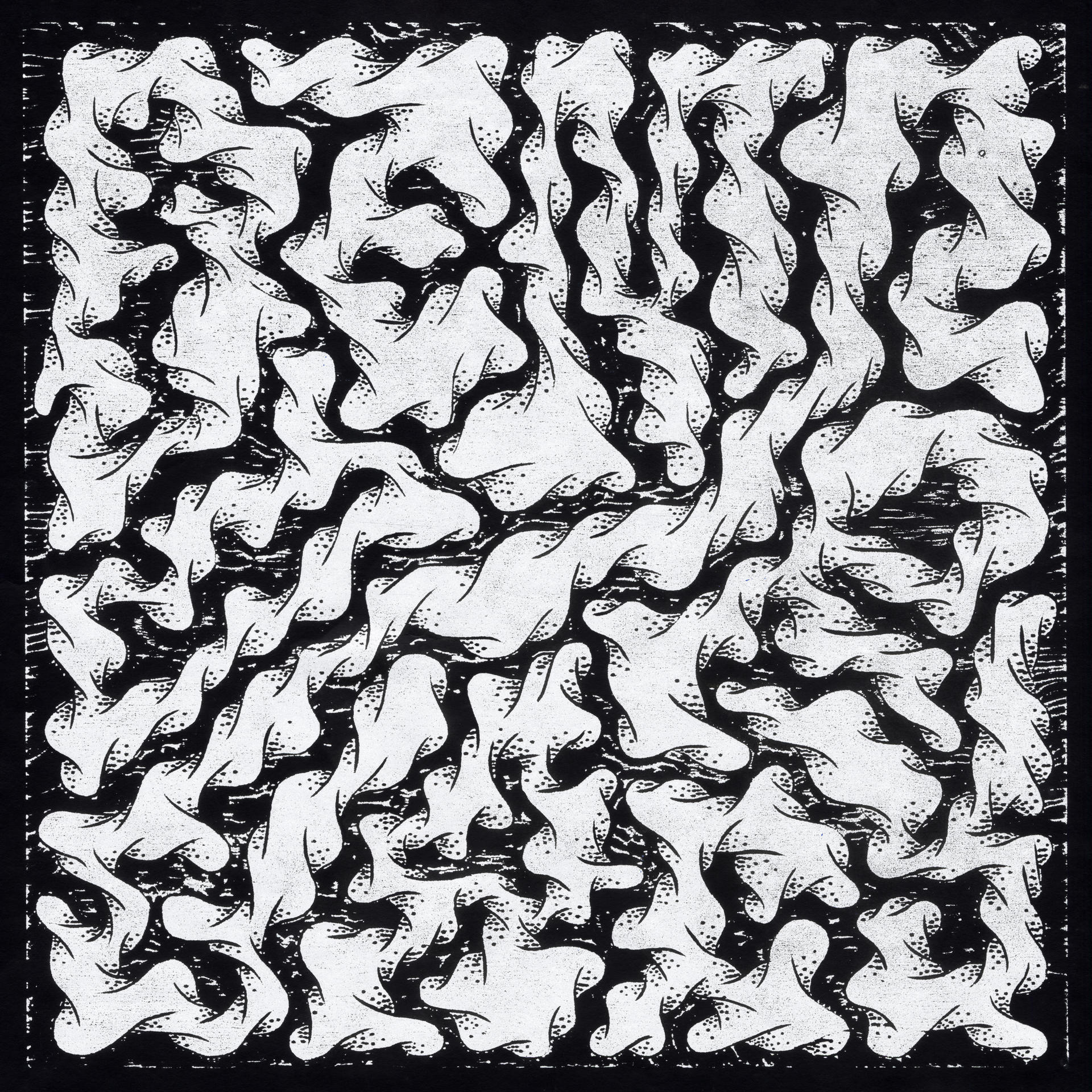 Democracy
Woodcut
12" x 12"
Image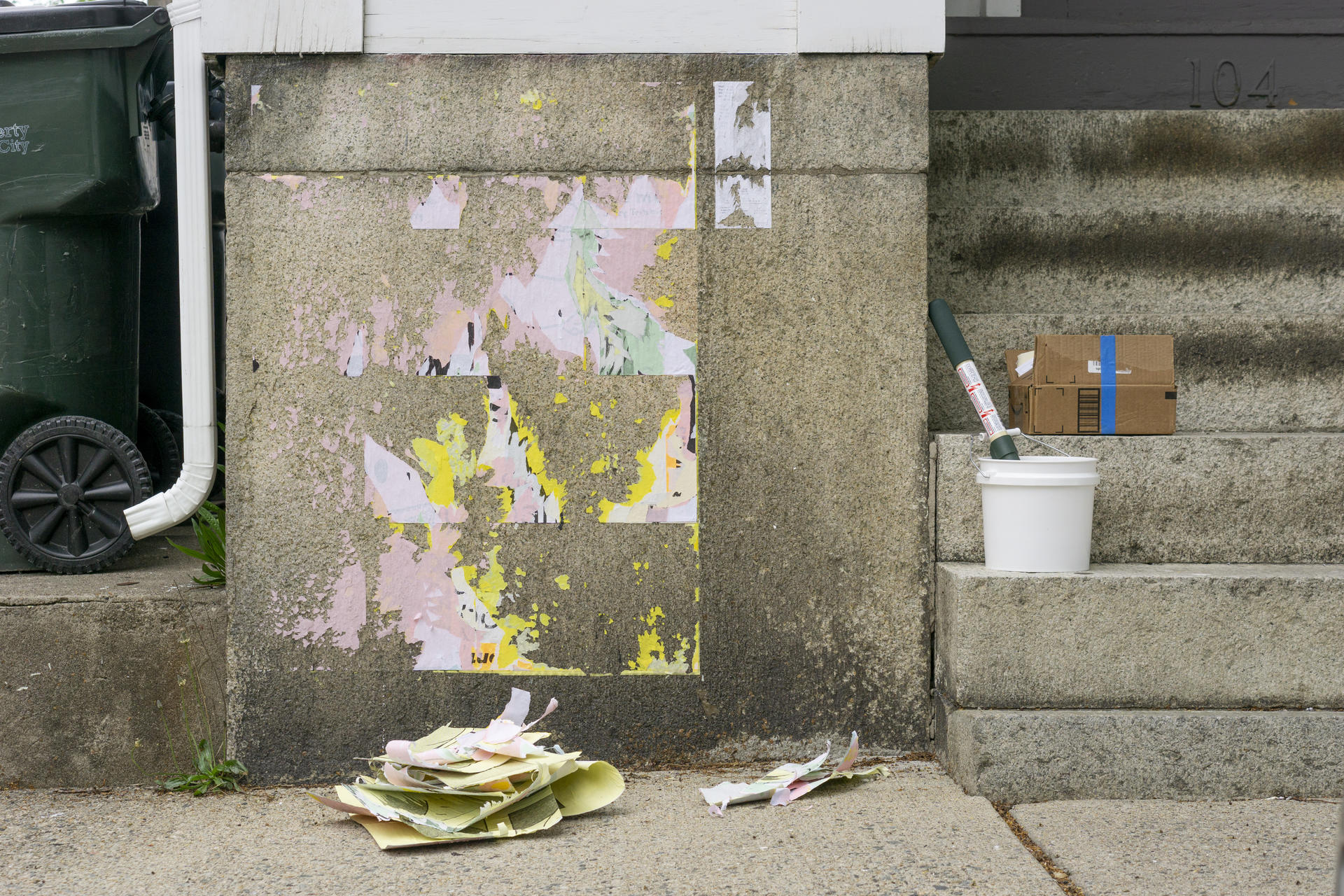 Post-Contact
Wheat-pasted posters
30" x 40"
The wall of Post-Contact, a public site for open, artistic commentary in response to the coronavirus pandemic. More info at https://post-contact.site
---
Lulian Ahn

Brian Bailey

Pooja Cavale

G Hong Cha

Carolyn Chen

Hye Jin Cho

Hye Won Choi

So Young Chun

Isobel Connelly

Hideo Iwanaga

Ju Eun Jeon

Jennifer Joung

April Kim

Jae Won Kim

Young-Eon Kim

Jun Ko

Keun Yub Lee

Sara Martinez

Tarelle Parker

Jeffrey Tang

Madeleine Teh

Cooper Thompson

Ga Hyun Yoo