Image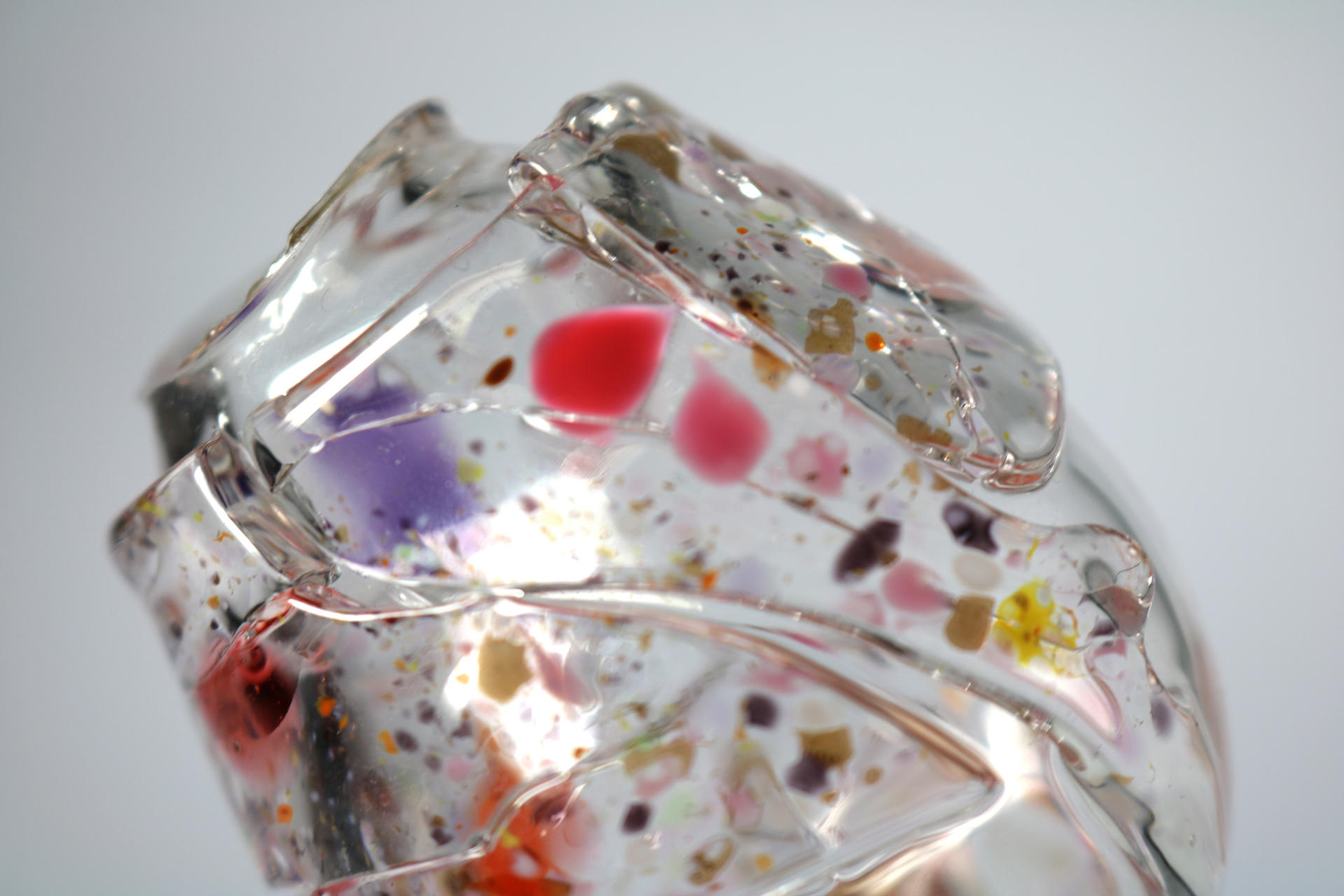 Sophia
Xu
UnderWing
Various prototyping materials, tools, and programs
UnderWing is a smart wearable armband that detects febrile seizures and other temperature abnormalities in babies.
Image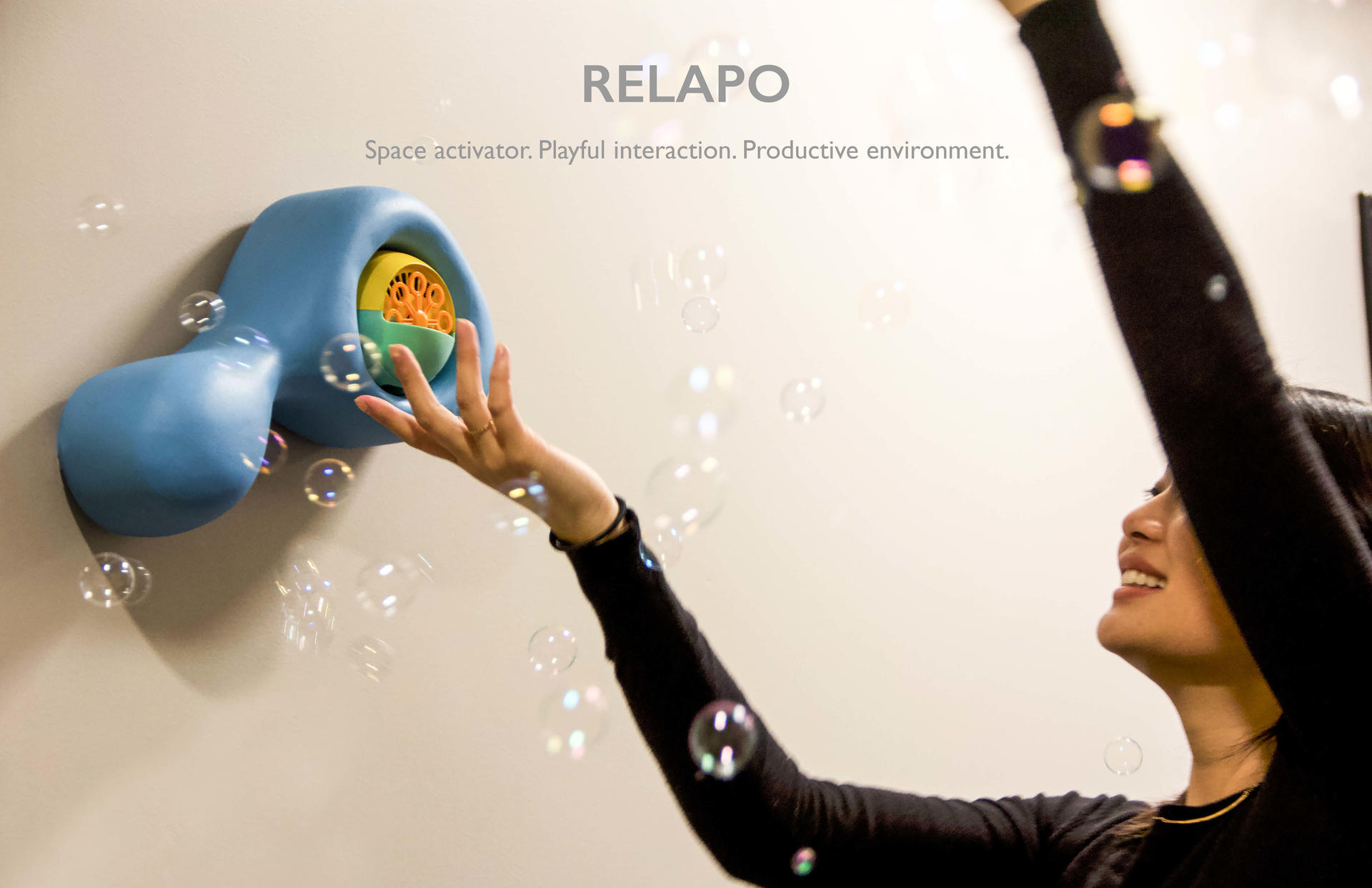 Relapo
Blue foam, bubble machine, spray paint, spackle
8" x 15" x 6"
Relapo activates in-between spaces in the office to create short breaks for workers walking by. When people are passing by, Relapo will activate and blow bubbles, providing a simple, quick, fun, productive, yet whimsical interaction.
Image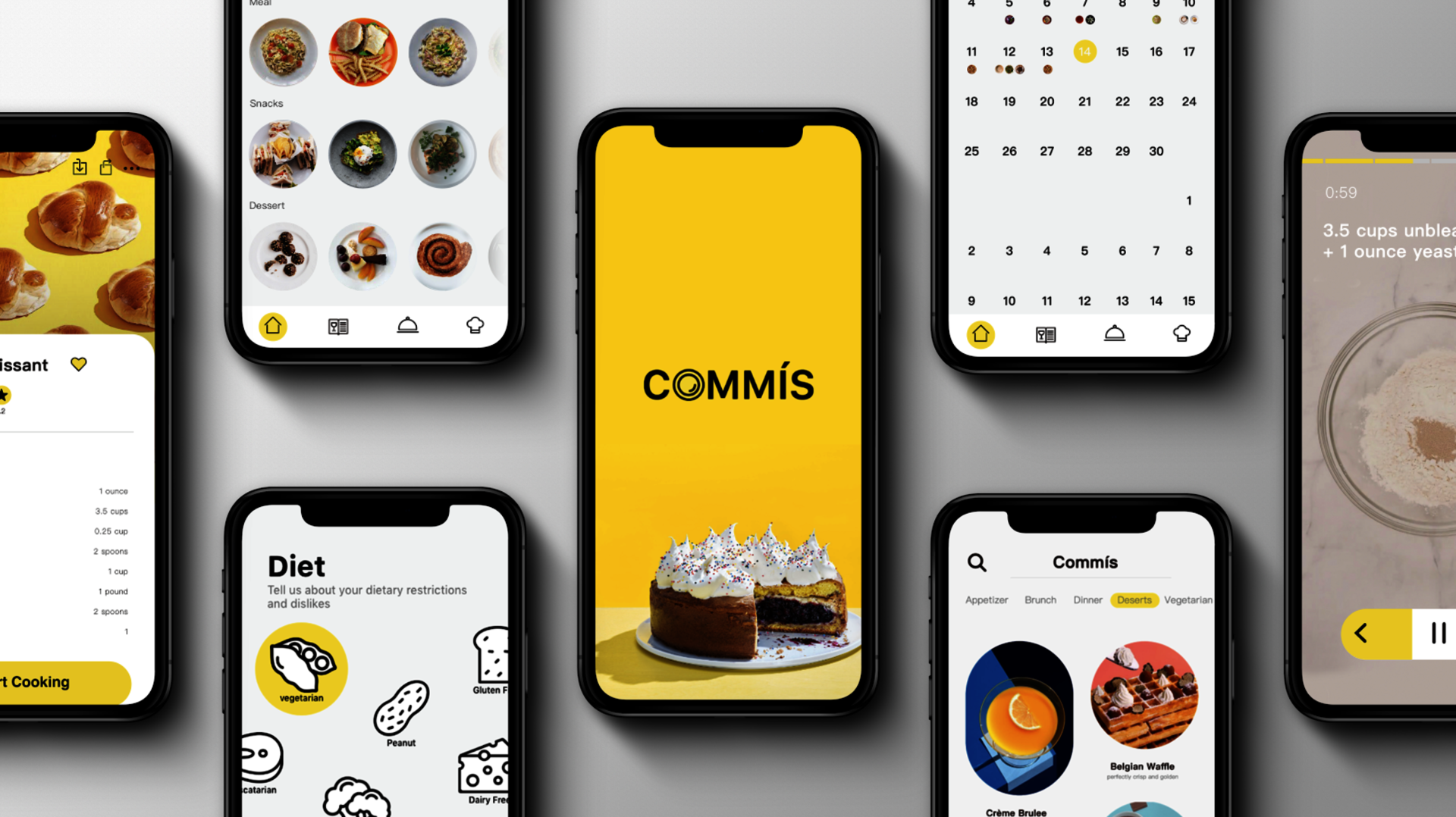 Commis
A cooking app for beginners
Image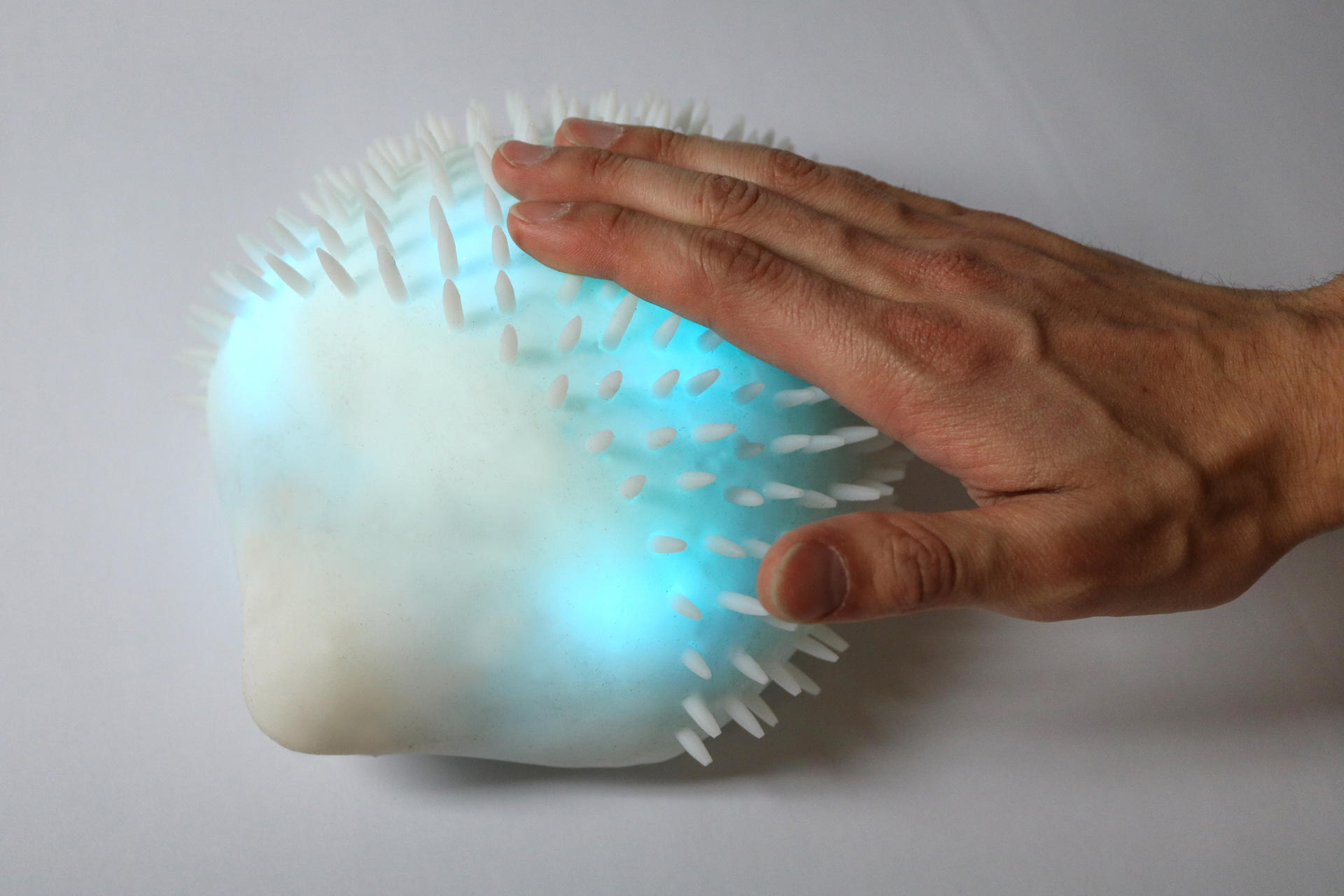 Mazzo
Silicone, 3d print, resin, electronics
8" x 11" x 8"
Mazzo is an anxiety reducing light up toy for dementia patients in the Emergency Room.
Image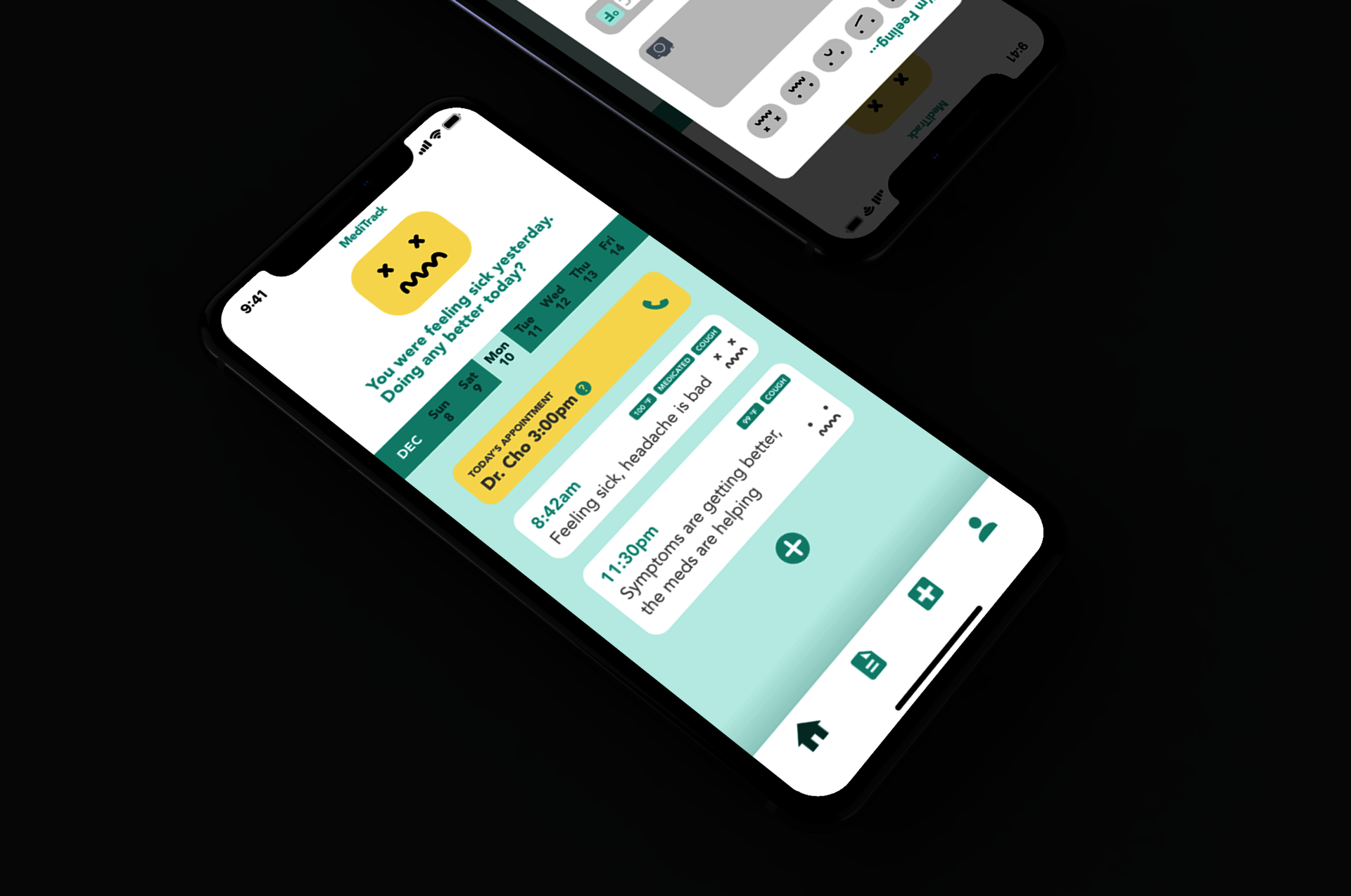 MediTrak
MediTrak is an app to help you keep track of your health data.
Image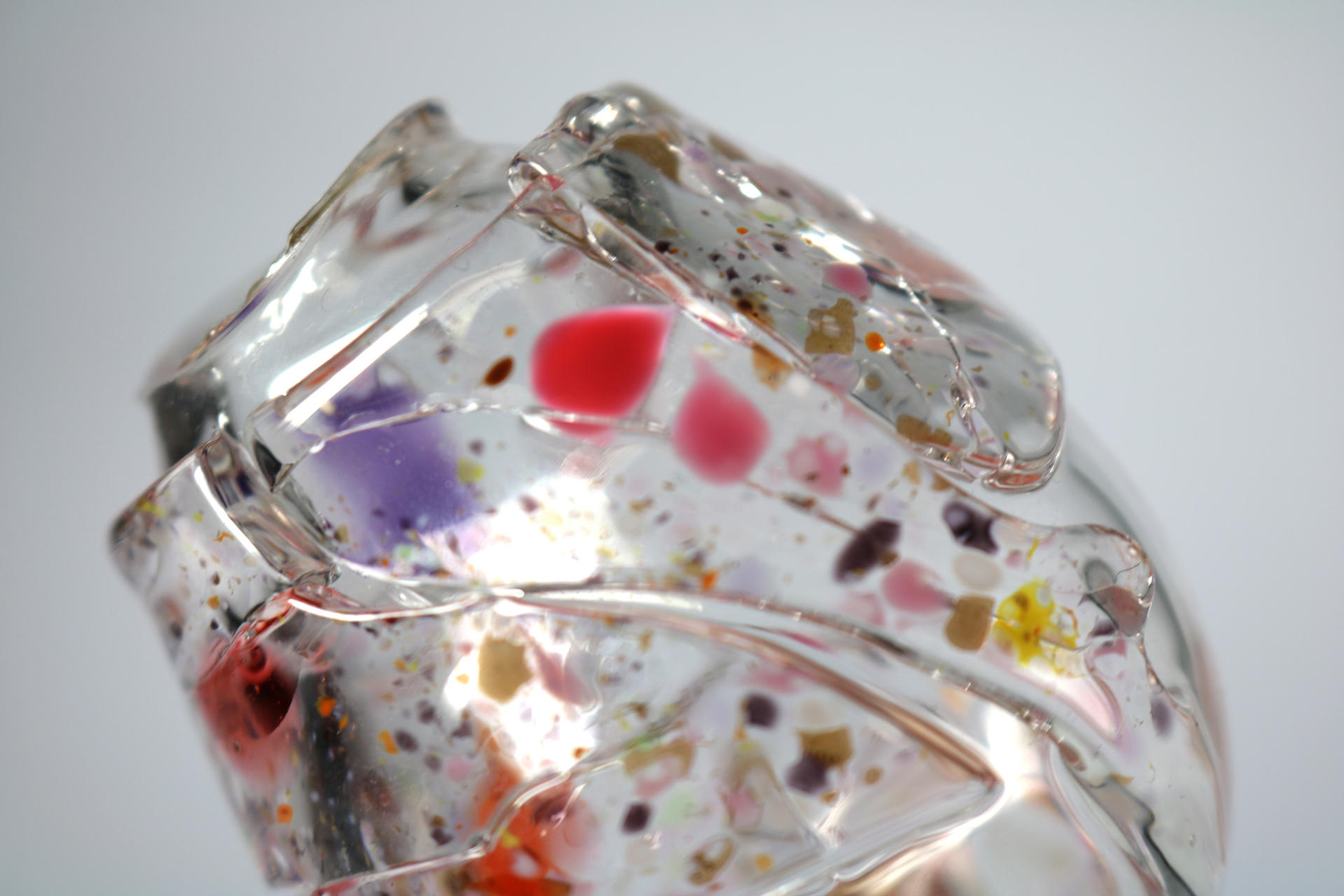 Glass
Glass
2.5" x 5" x 2.5"
Image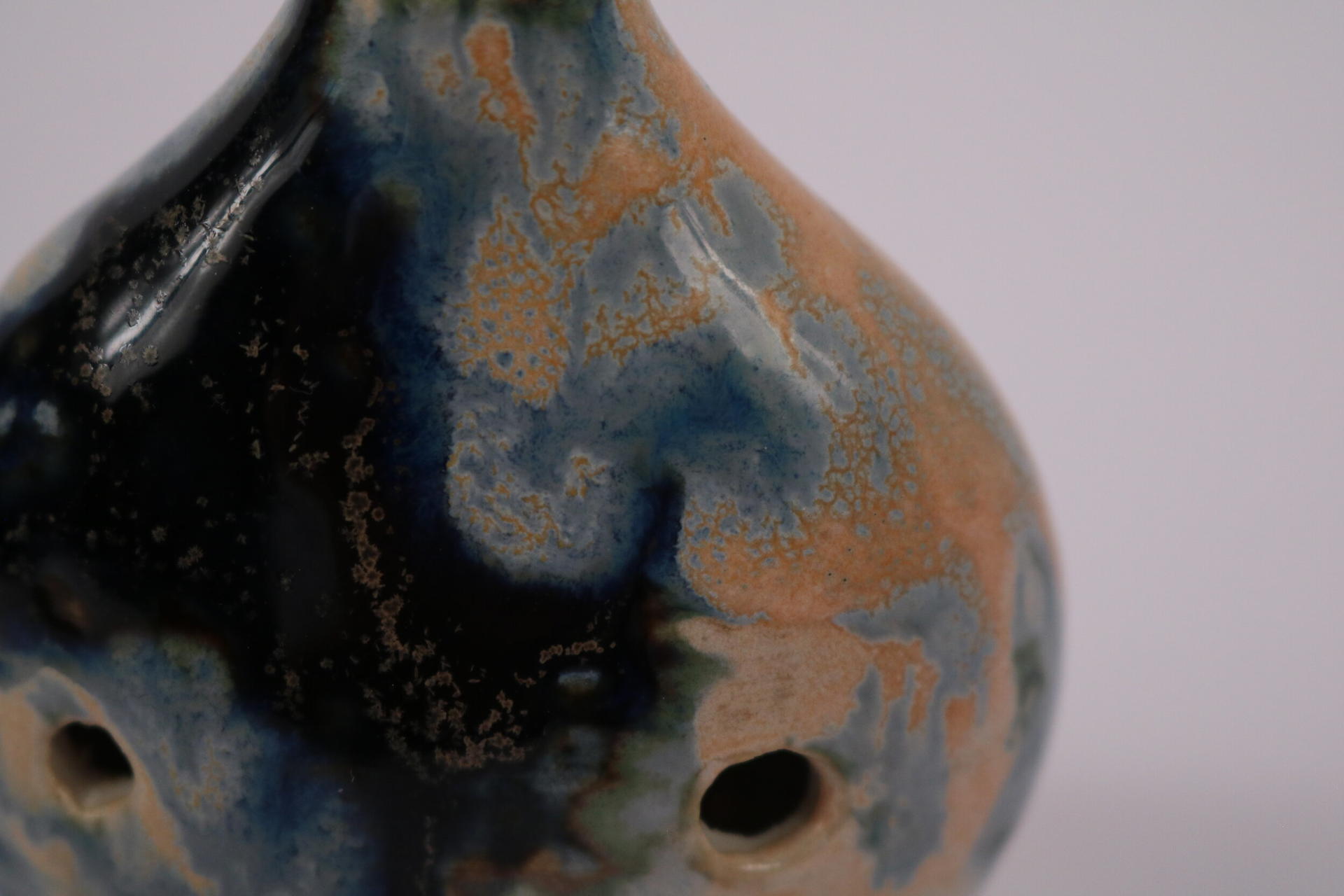 Ocarina
Clay, glaze,
3" x 4.5" x 2"
Slipcast ocarina from a plaster mold made from a 3D printed ocarina.
Image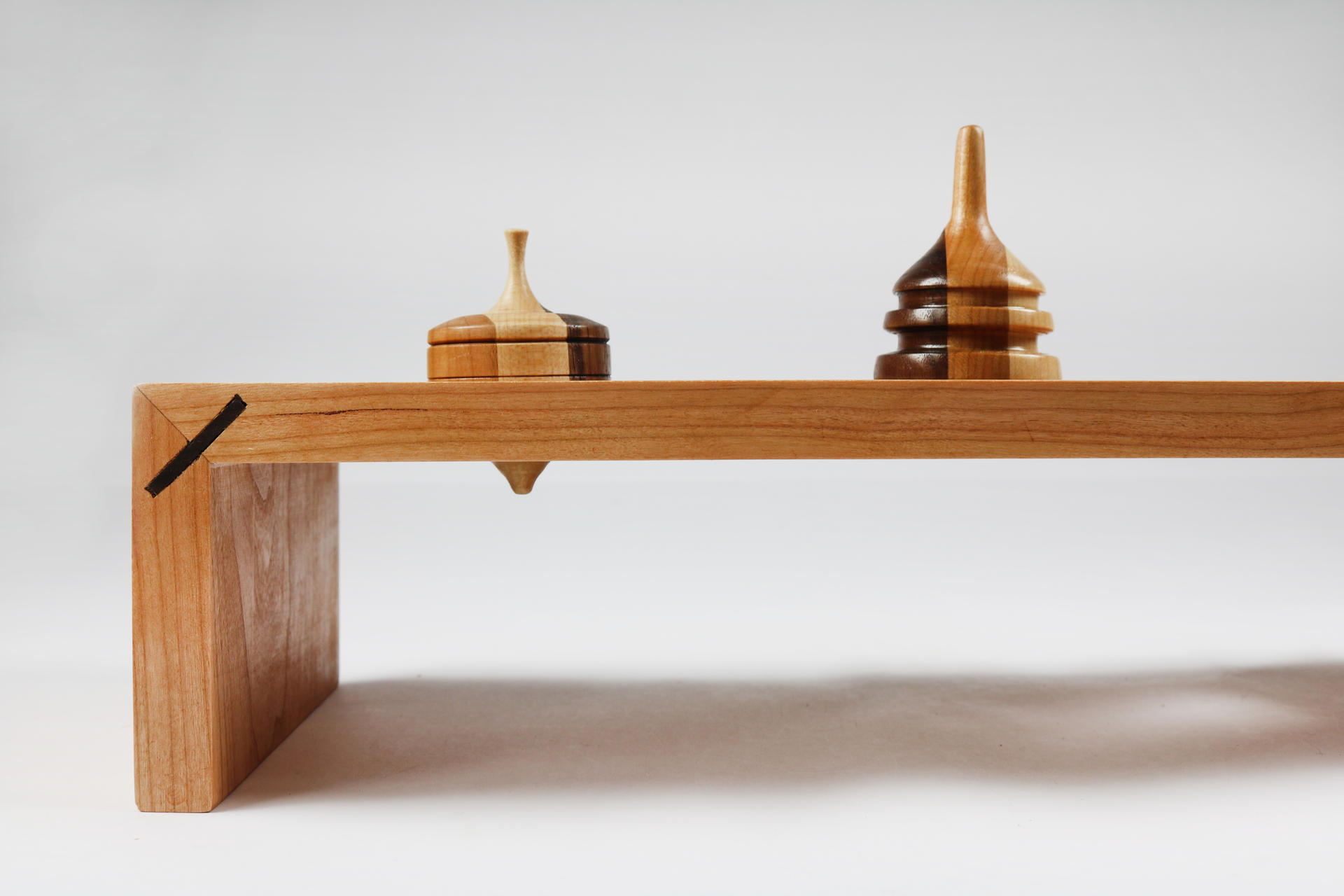 Tops
Cherry wood, maple wood, walnut wood
10" x 24" x 9"
---
Priyanshi Bareja

Shelby Bernard

Ruby Booz

Oswaldo Chinchilla

Jooyeon Cho

Alyssa Colon

Sean Elrifai

Diego Espinoza

Mimi Faulhaber

Carter Green

Cyrin Gutmacher

Yolanda He

Jess Hile

Oliver Hsu

Jin Yong Jeong

Riya Kesari

Bona Kim

Harrison Kim

Janice Koo

Austin Kuo

Danny Lee

Tae Sam Lee Zamora

Austen Li

Hyunjee Min

Eve Moelis

Grace Oh

Shreeya Rajgarhia

Louis Selby

Inbo Shim

Colly Smith

Gyong Lime Song

Hayley Stringer

Sonia Wang

Xiaoben Wang

Abel Yan

Tracy Yu