Image
Lisha
Nie
I zoom into the meta-space, and use micro matter such as electricity, or acoustic waves as the elemental object to establish a fundamental model that projects systems and myself. In my videos, sounds, paintings, and installations, I am trying to build accurate but abstract, visual and acoustic narratives based on the cross of personal space and public space. Starting with the self-exploration of cognition and perception, I intend to trigger perceptions, emotions, and discussions about authority and technology.
Entities Should Not Be Multiplied Without Necessity
Single channel video with audio
duration: 08'06"
Endlessly Idle, with Time
Five-channel video with audio
duration: 07'00"
Image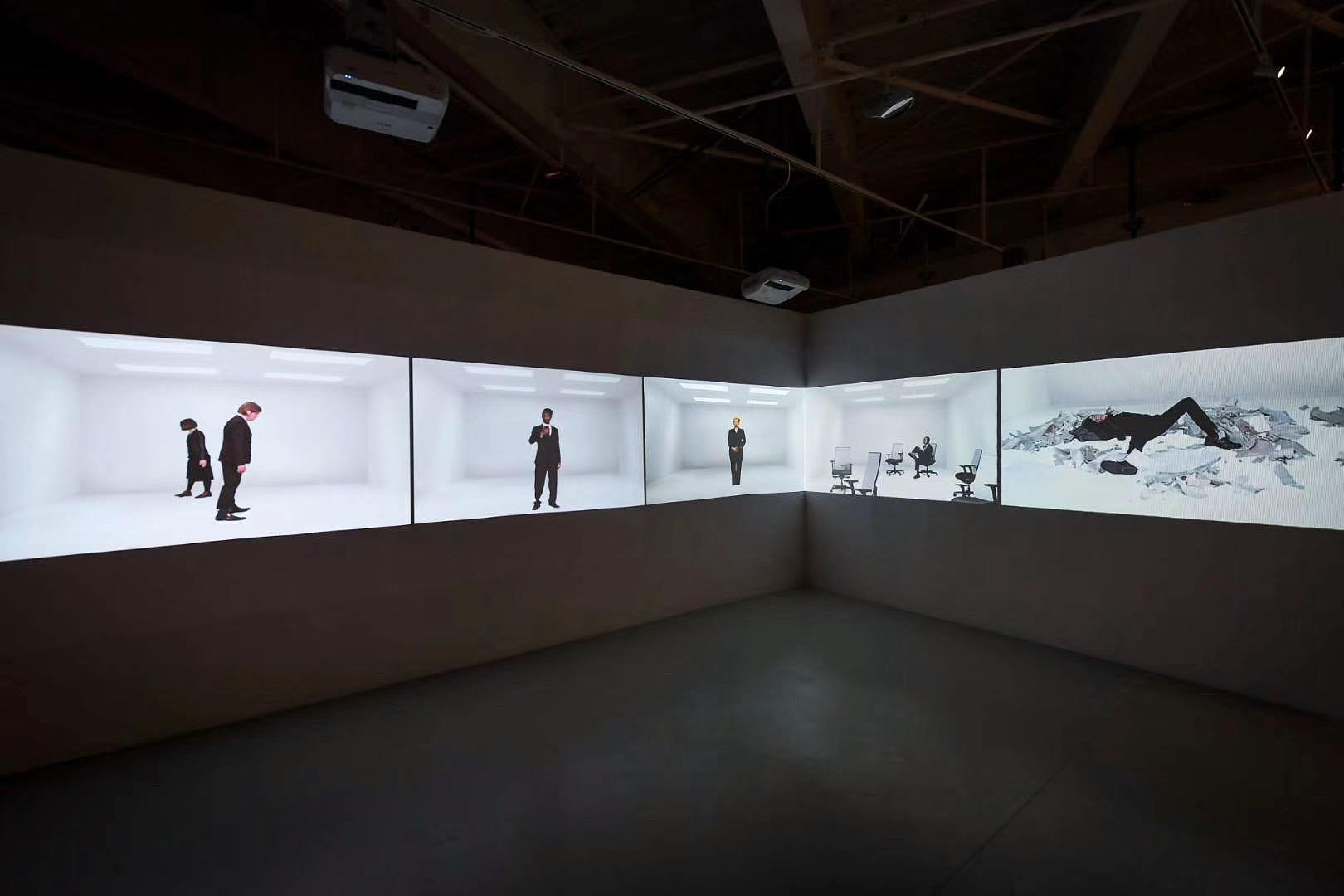 Endlessly Idle, with Time (Installation shot)
Five-channel video with audio
Image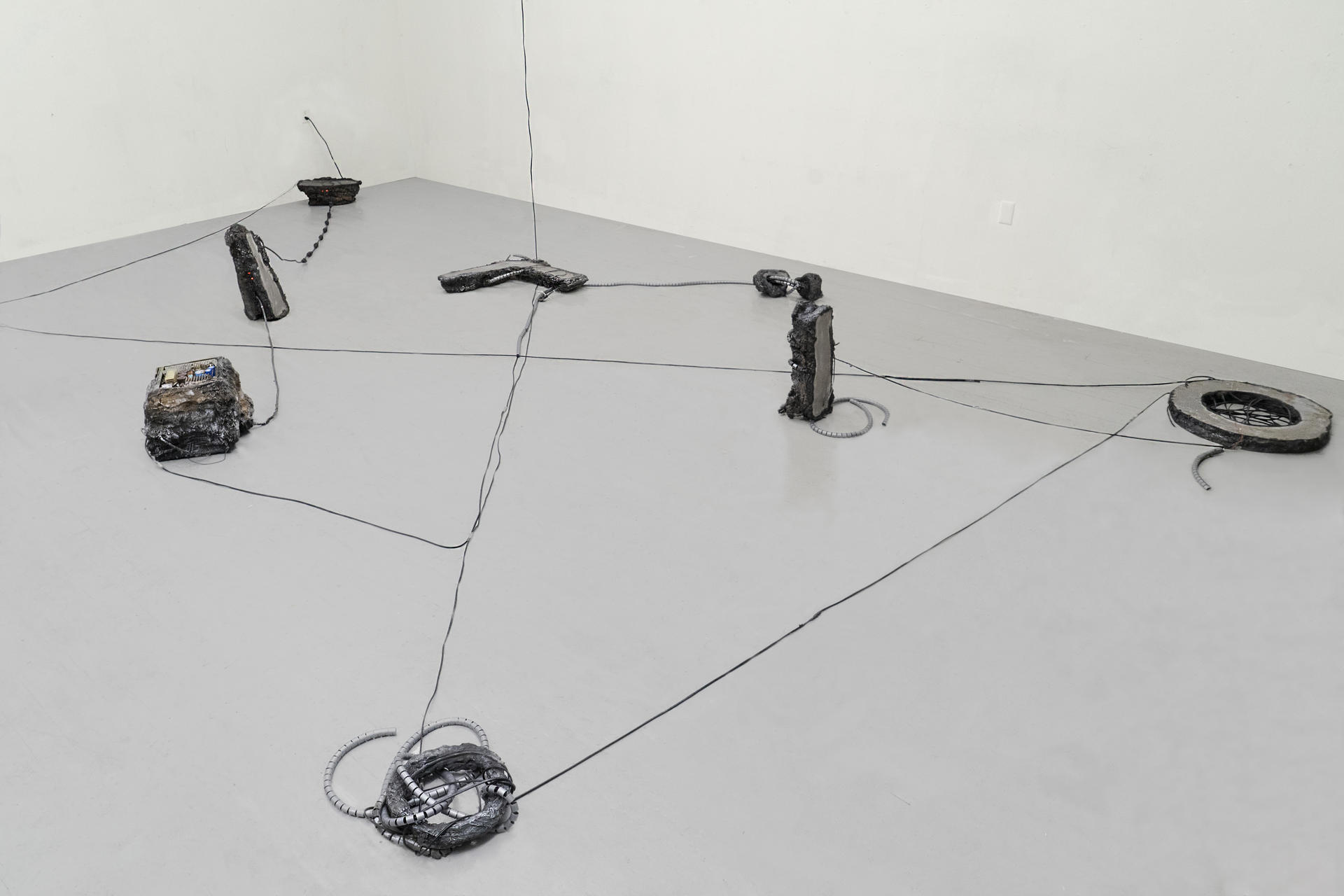 Red Fantasy Gives Any Absurdity a Chance to Become Part of the Logic
Max/Msp, Arduino, steel, aluminum, power wire, concrete
Image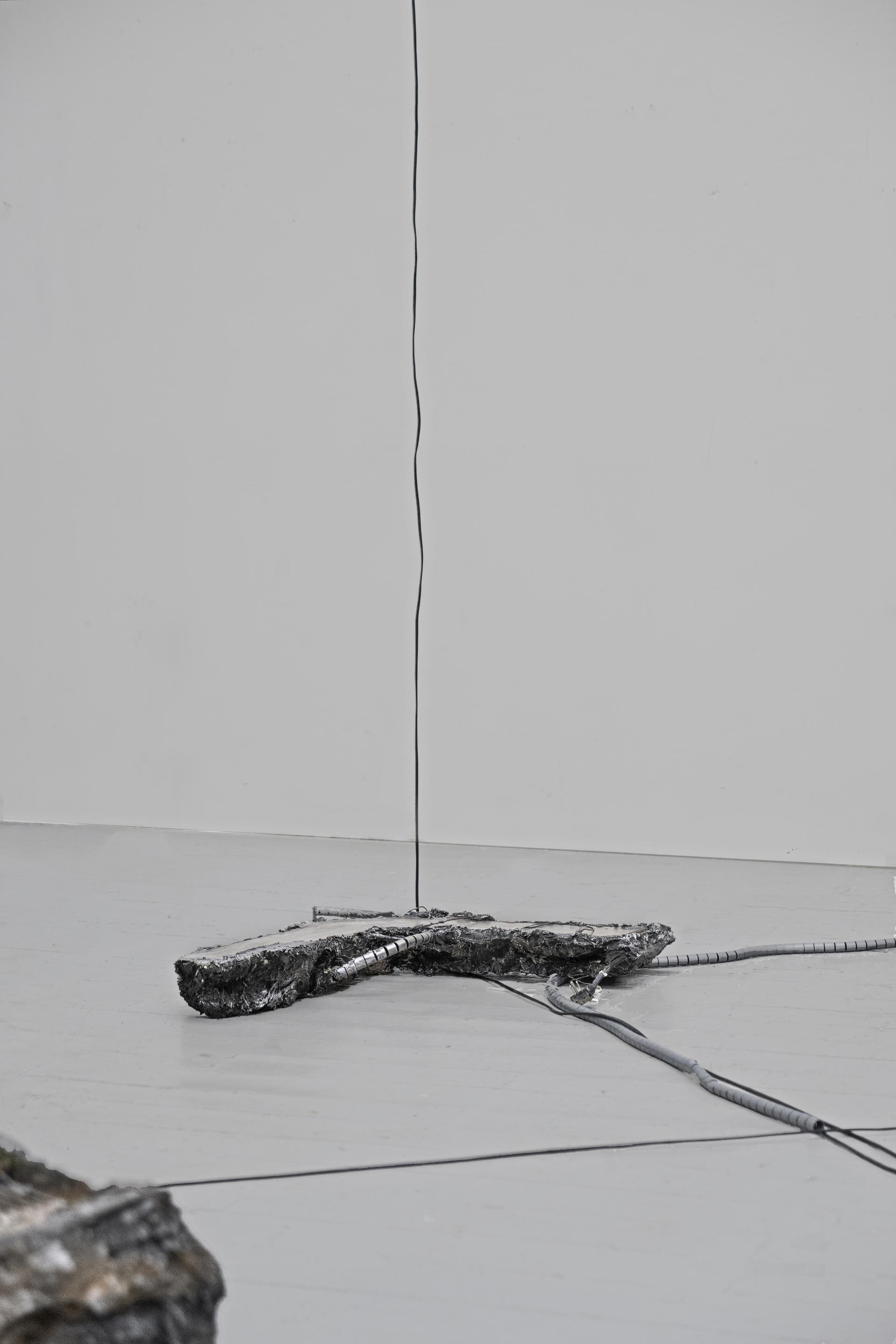 Red Fantasy Gives Any Absurdity a Chance to Become Part of the Logic (detail)
Max/Msp, Arduino, steel, aluminum, power wire, concrete
Image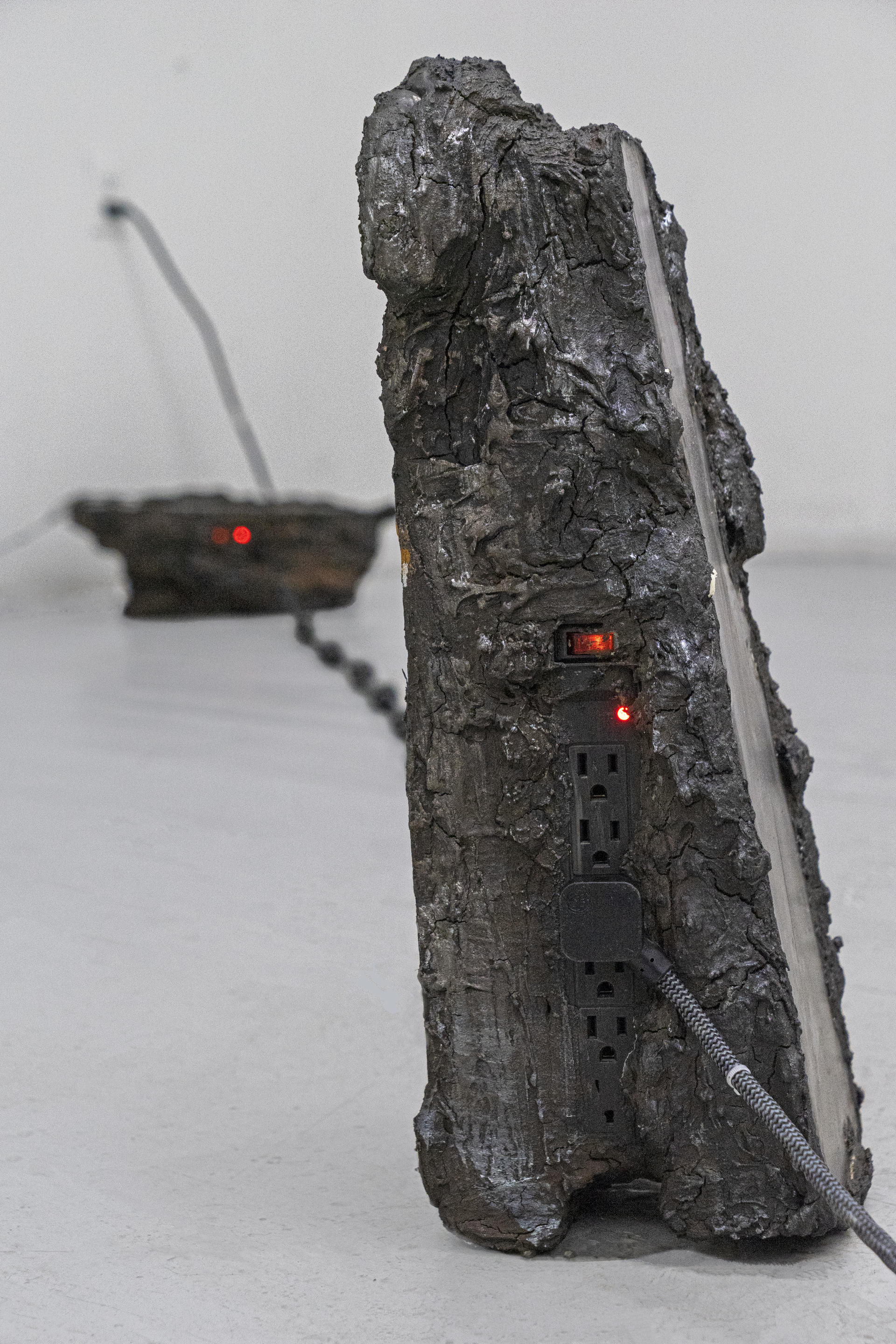 Red Fantasy Gives Any Absurdity a Chance to Become Part of the Logic (detail)
Max/Msp, Arduino, steel, aluminum, power wire, concrete
Image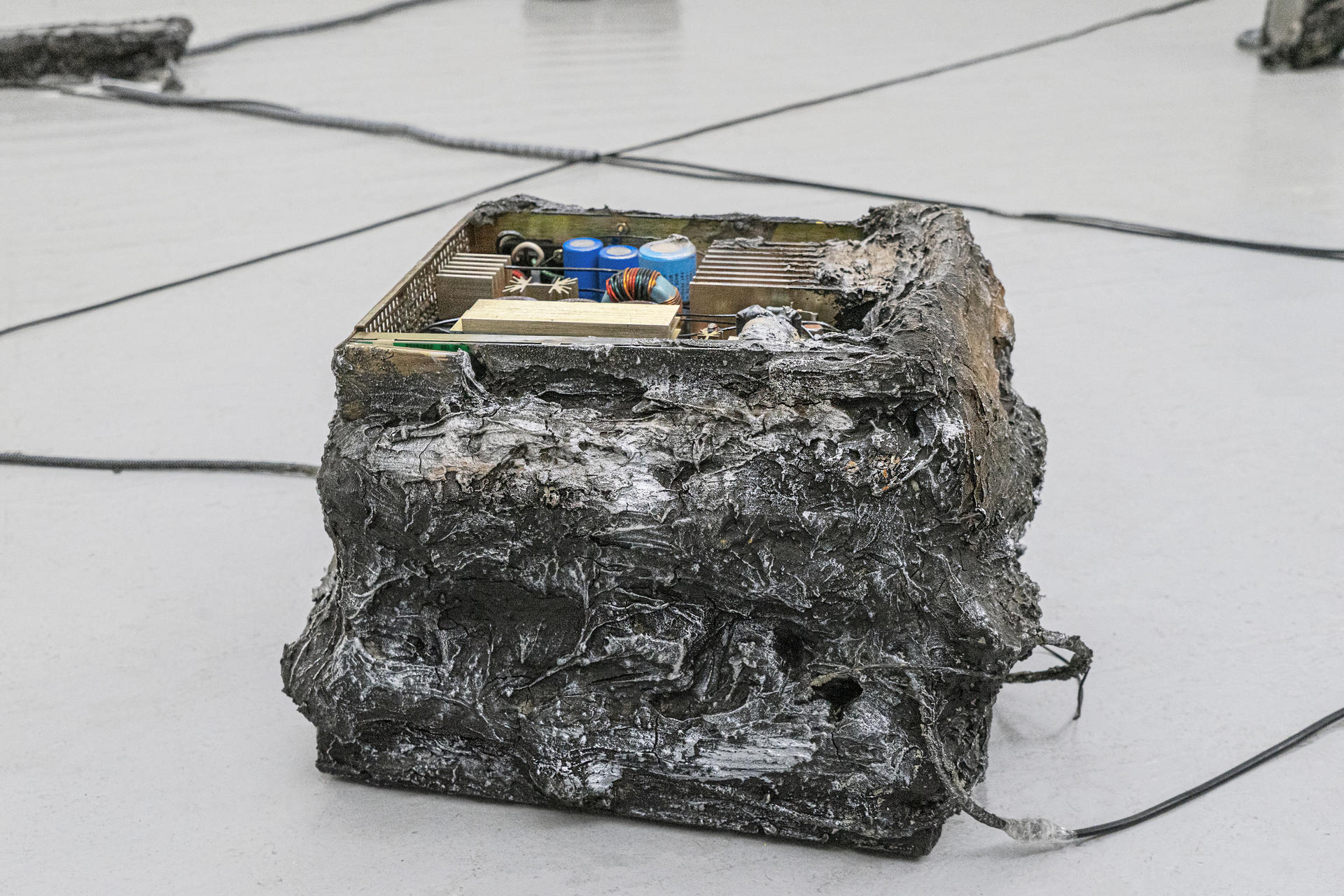 Red Fantasy Gives Any Absurdity a Chance to Become Part of the Logic (detail)
Max/Msp, Arduino, steel, aluminum, power wire, concrete
Image
Red Fantasy Gives Any Absurdity a Chance to Become Part of the Logic (detail)
Max/Msp, Arduino, steel, aluminum, power wire, concrete
Image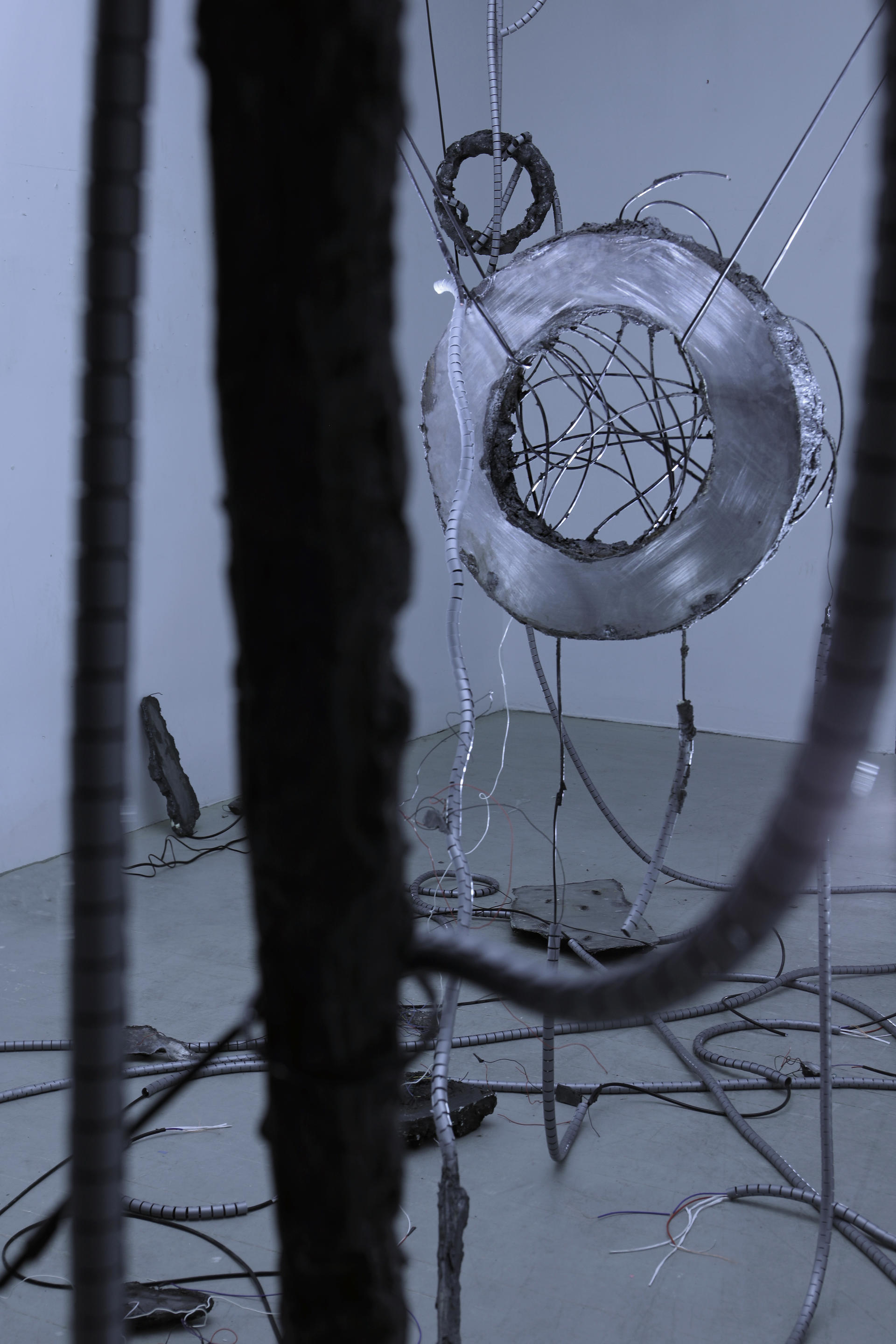 Red Fantasy Gives Any Absurdity a Chance to Become Part of the Logic (detail)
Max/Msp, Arduino, steel, aluminum, power wire, concrete
---
Jeongmun Choi

Sasha Gordon

Grace Kauffman-Rosengarten

Sam Koh

Jordan Liptak

Danielle Park

Amalia Torero

Emilie Wang