Image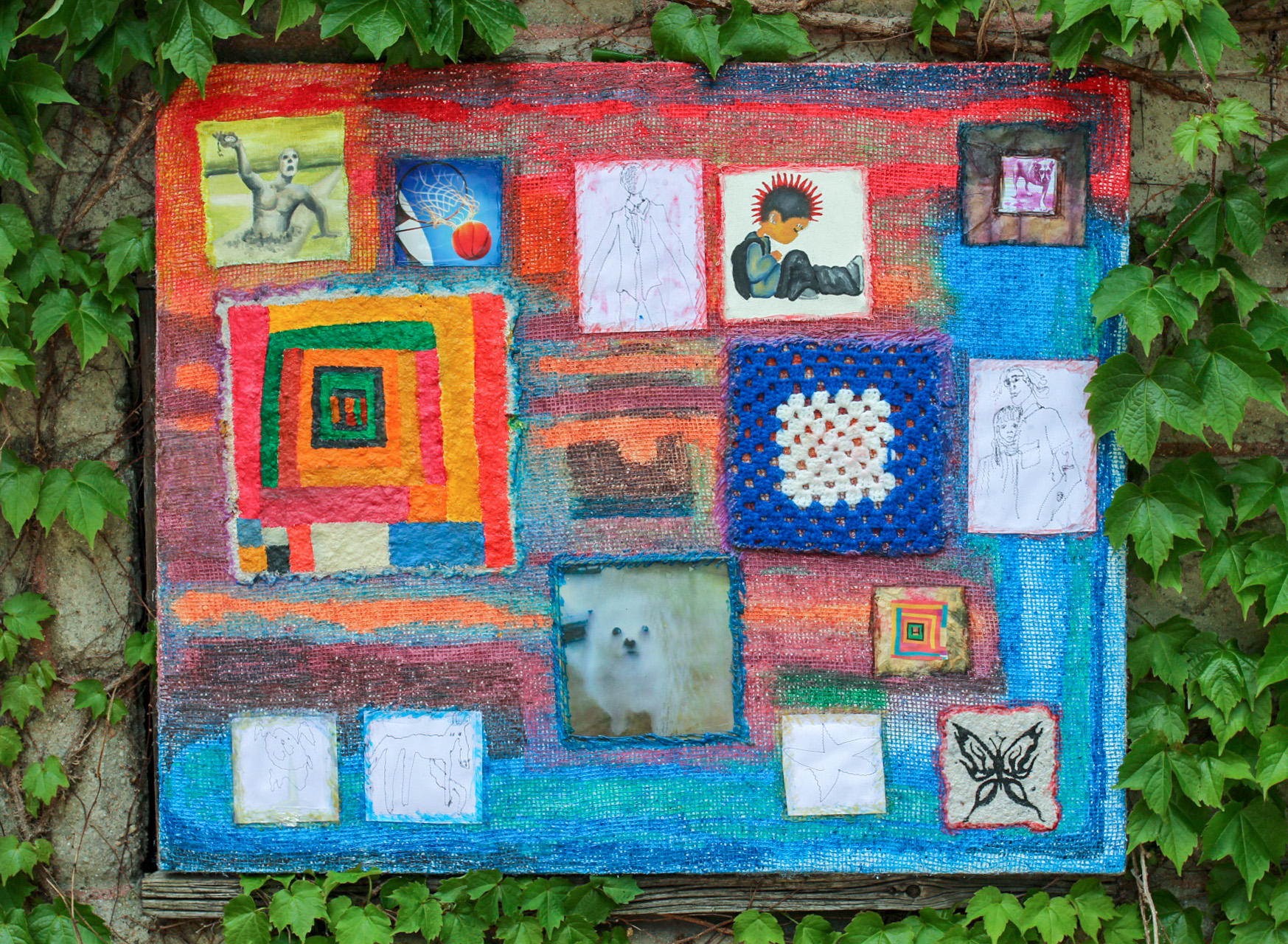 Mia
Scarpa
My work explores the relational distinction between art & craft and the inherent hierarchical value given to the word "Art", while "craft" holds a different & often lesser connotation. The work is very material-based & I focus on things such as detail-work (in relation to craft), humor, decoration/ornamentation, toys, album covers, cartoons, symbols, treasured objects, memories, connections, home, comfort, and other seemingly unconnected things. I often incorporate unique references in regard to imagery, they range from the specific, to  the  purposeful, to the literal, to the completely ambiguous. I struggle with the notion that a lot of contemporary art consists of painting that appears like outsider art, but is not. I feel that my work somehow fits into this strange in-between category.
Image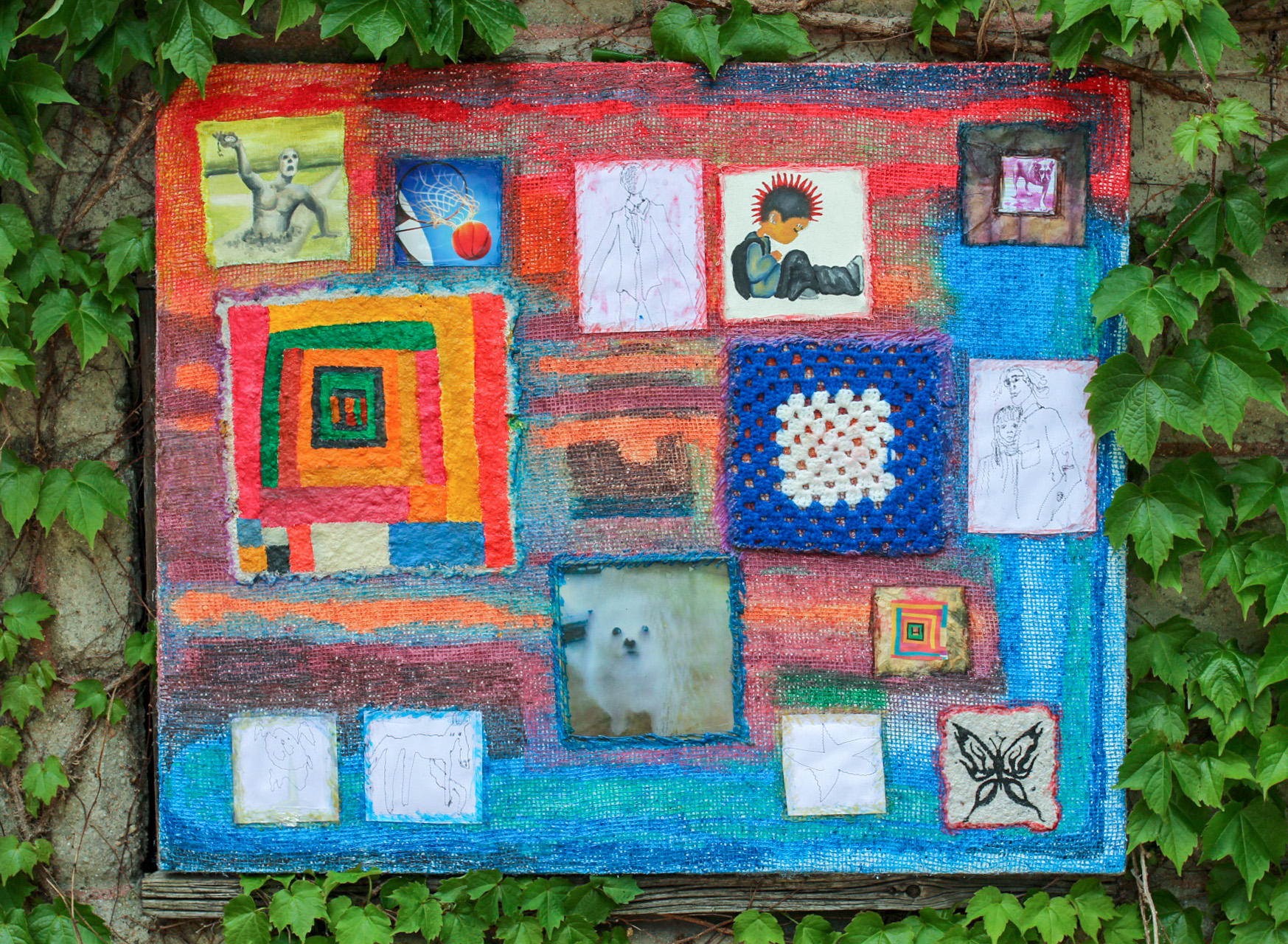 With Arms Wide Open
Mixed Media
36" x 48"
Image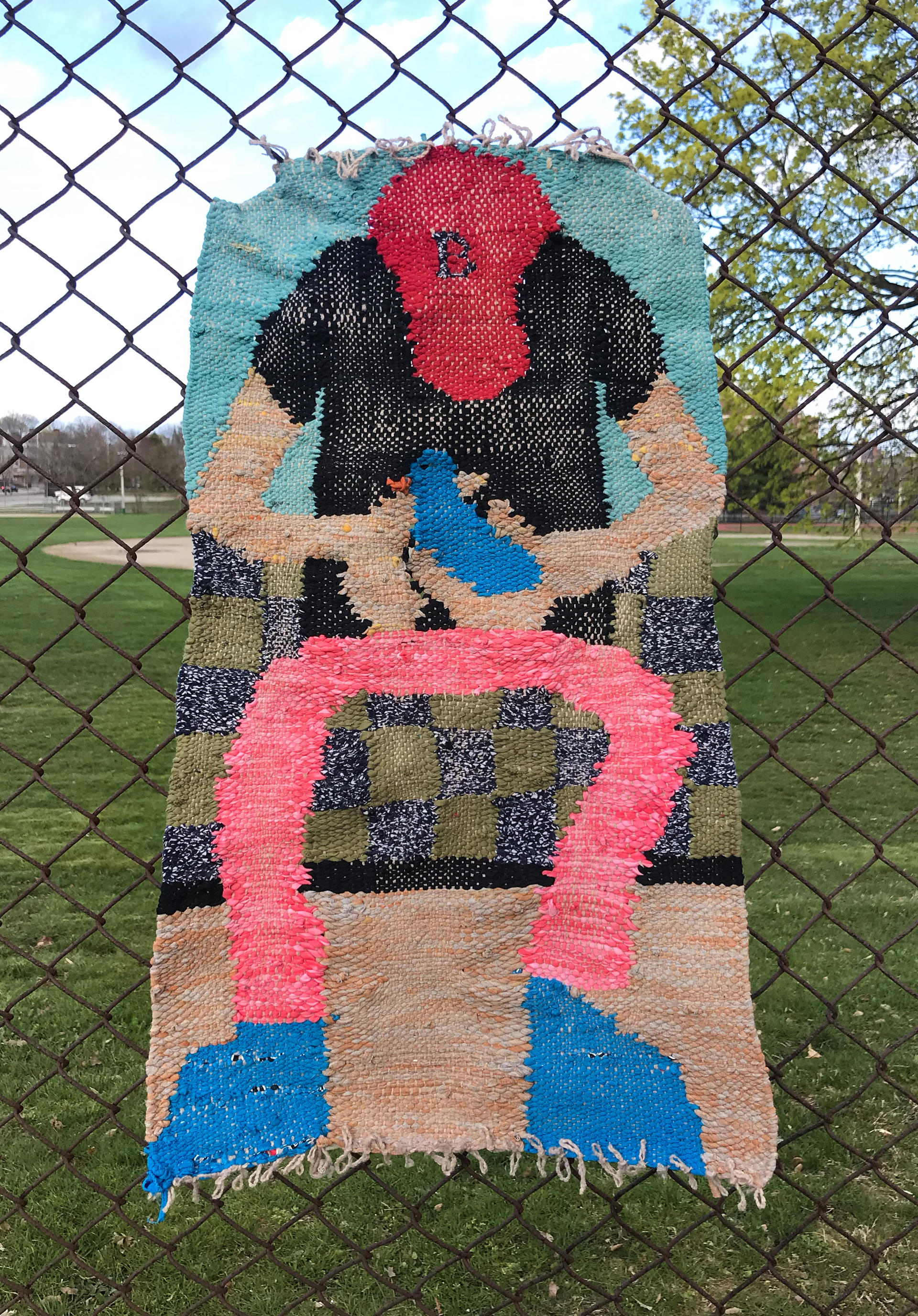 Dirty Water
Cut-up t-shirts
24" x 36"
Image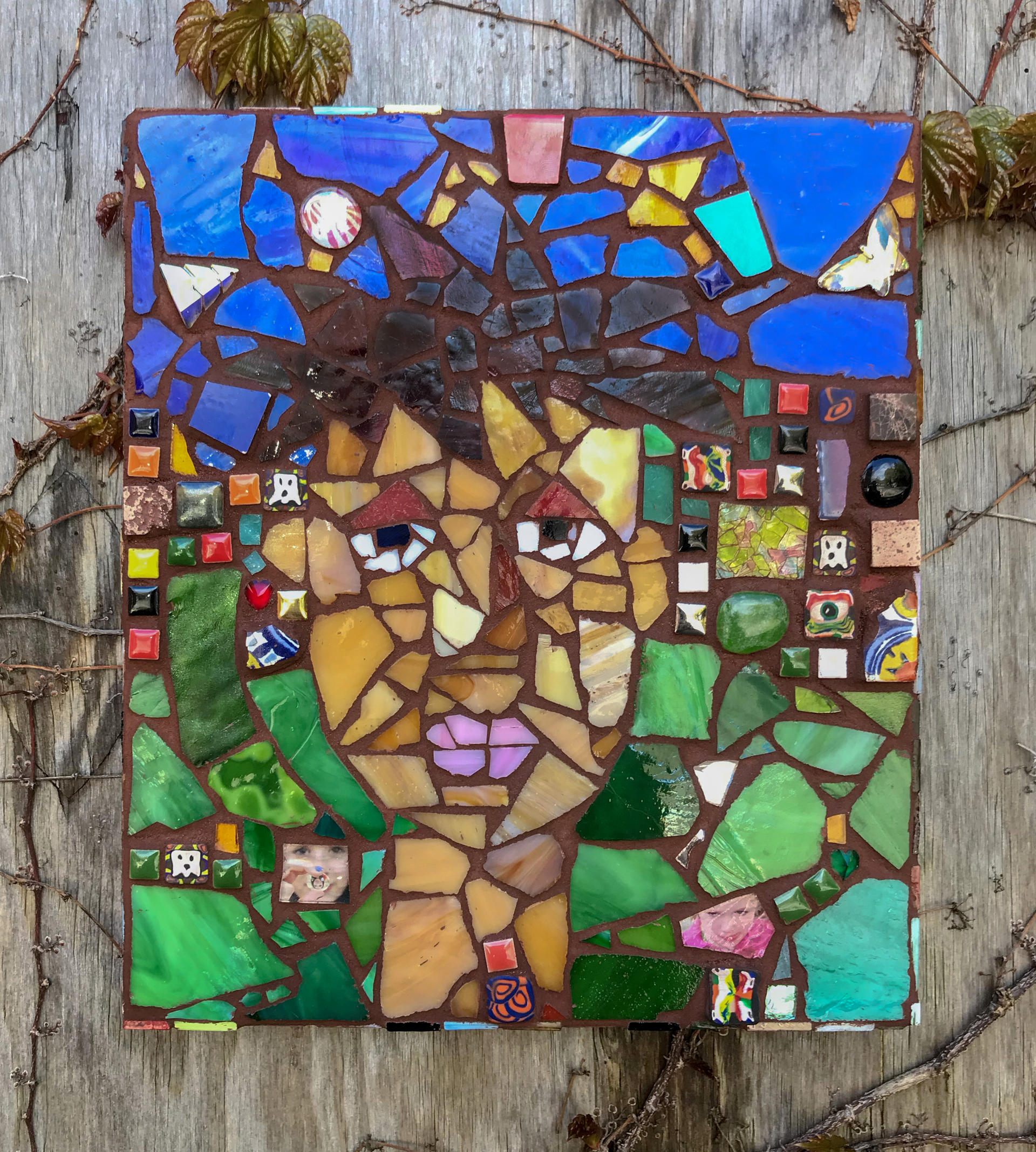 Into Dust
Mixed Media Mosaic
9" x 12"
Image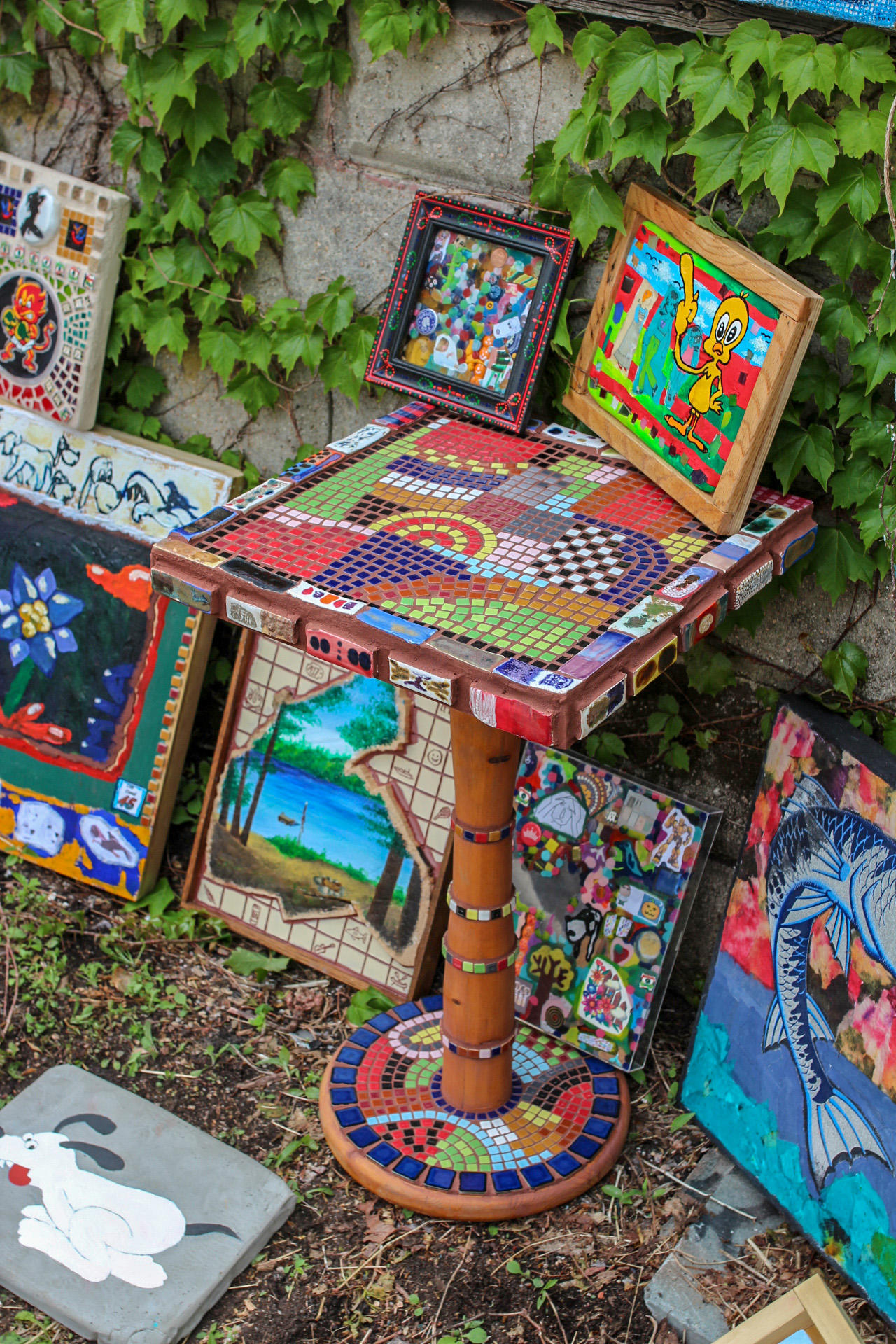 Table (Install Shot)
Ceramic tile mosaic
20" x 20" x 36"
Image
Today is the Greatest
Mixed Media on Plaster
6" x 8"
Image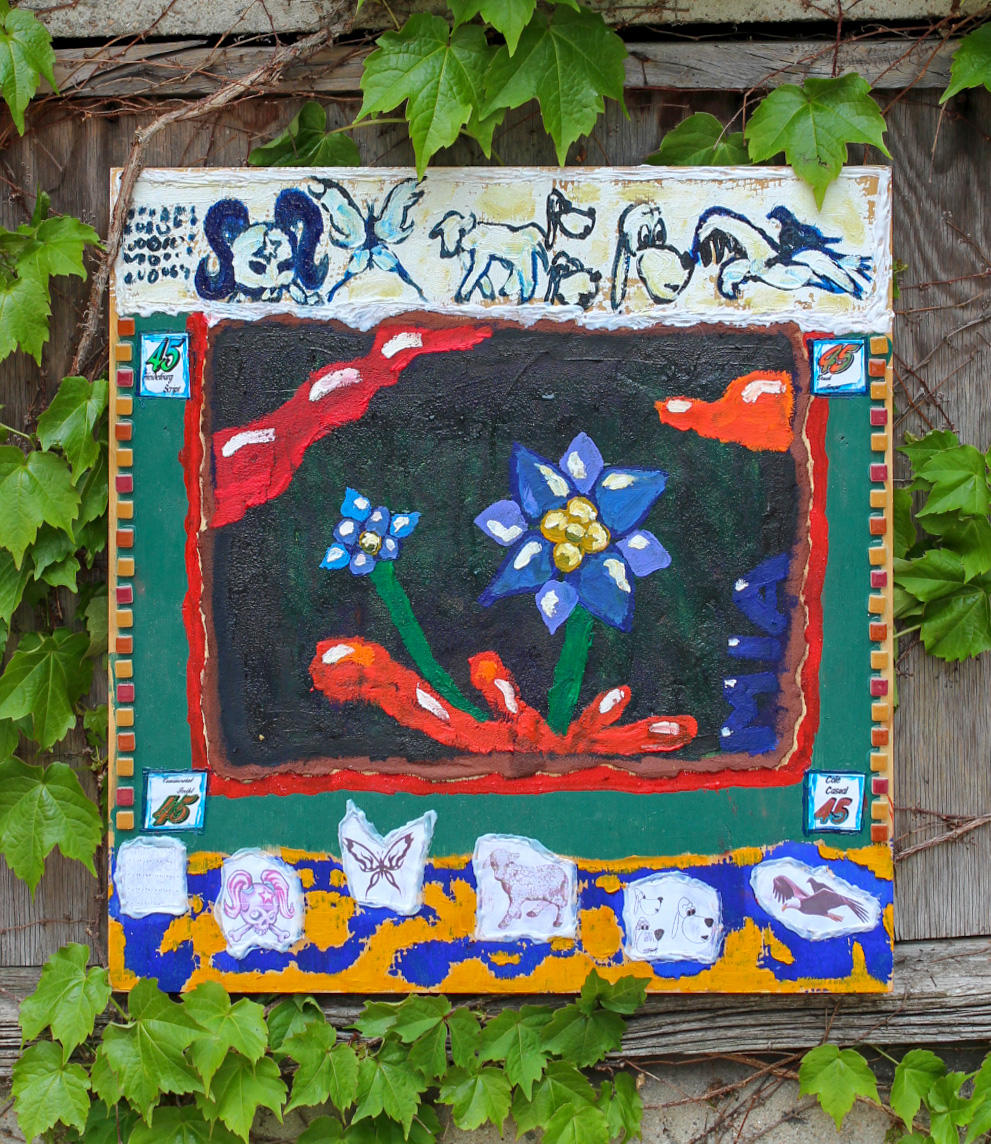 Image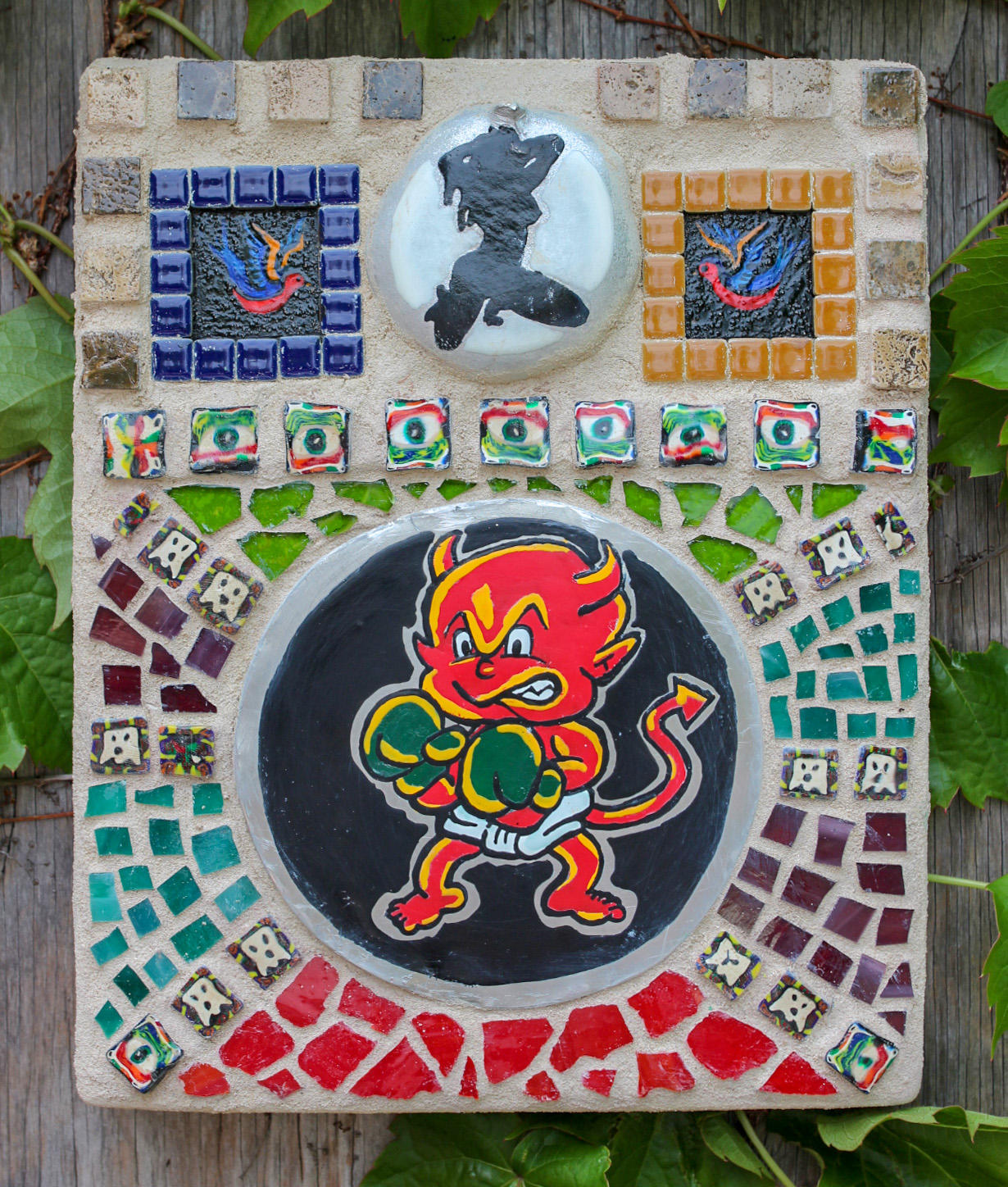 Bound for the Floor
Mixed Media mosaic
6" x 8"
Image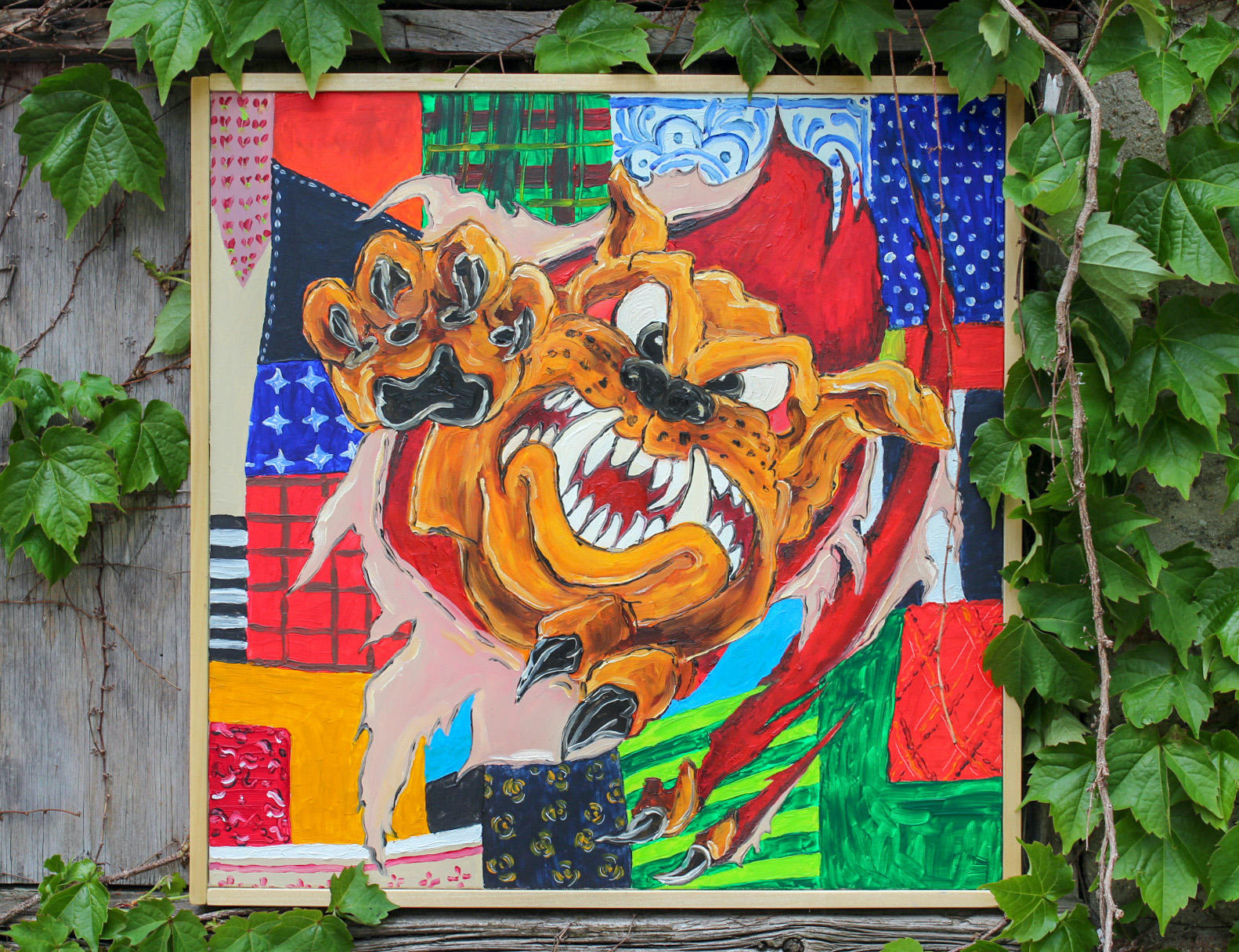 Don't Push
Oil on Canvas
30" x 30"
Image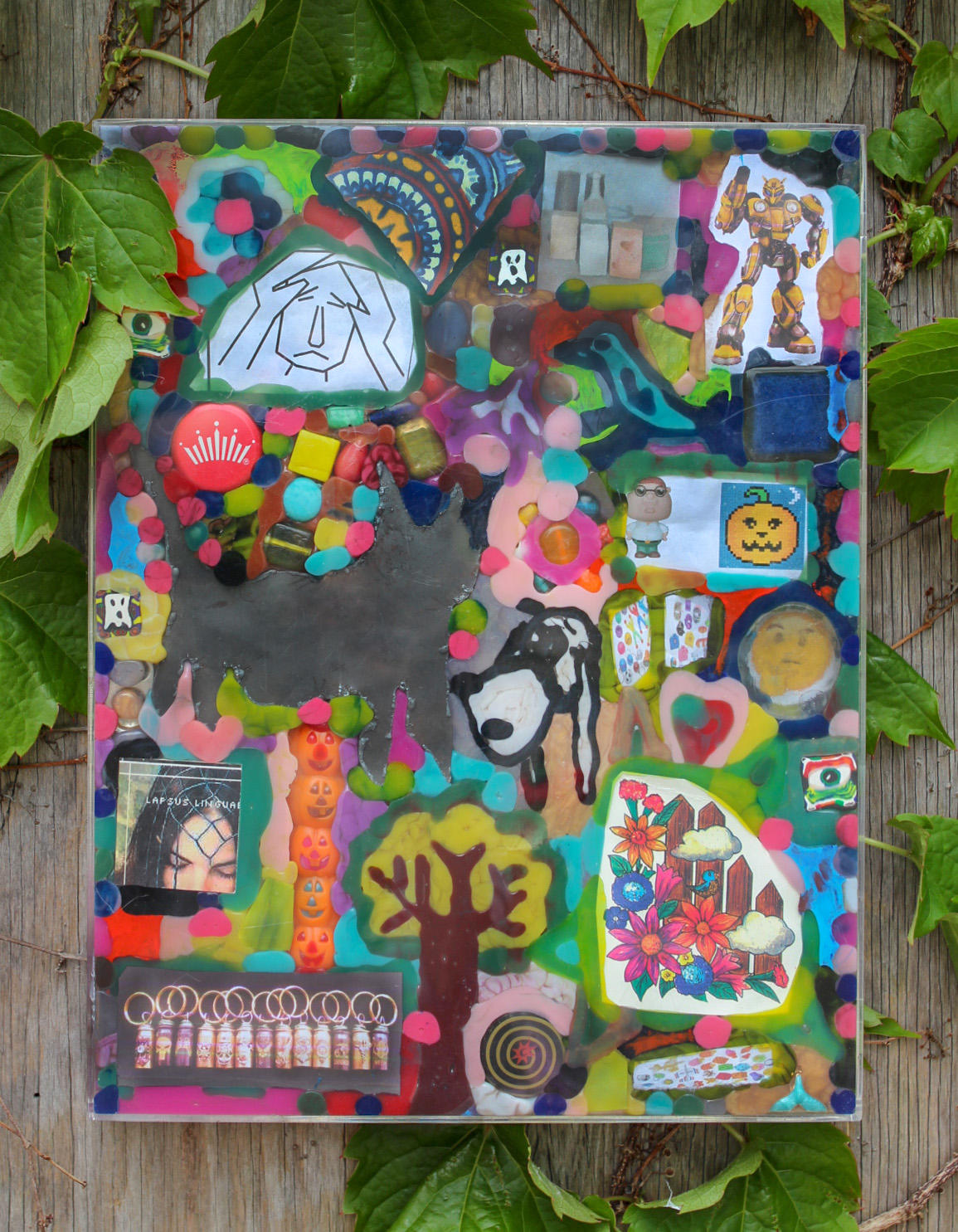 I'm like this:
Mixed Media
8" x 10"
---
Jeongmun Choi

Sasha Gordon

Grace Kauffman-Rosengarten

Sam Koh

Jordan Liptak

Danielle Park

Amalia Torero

Emilie Wang