Image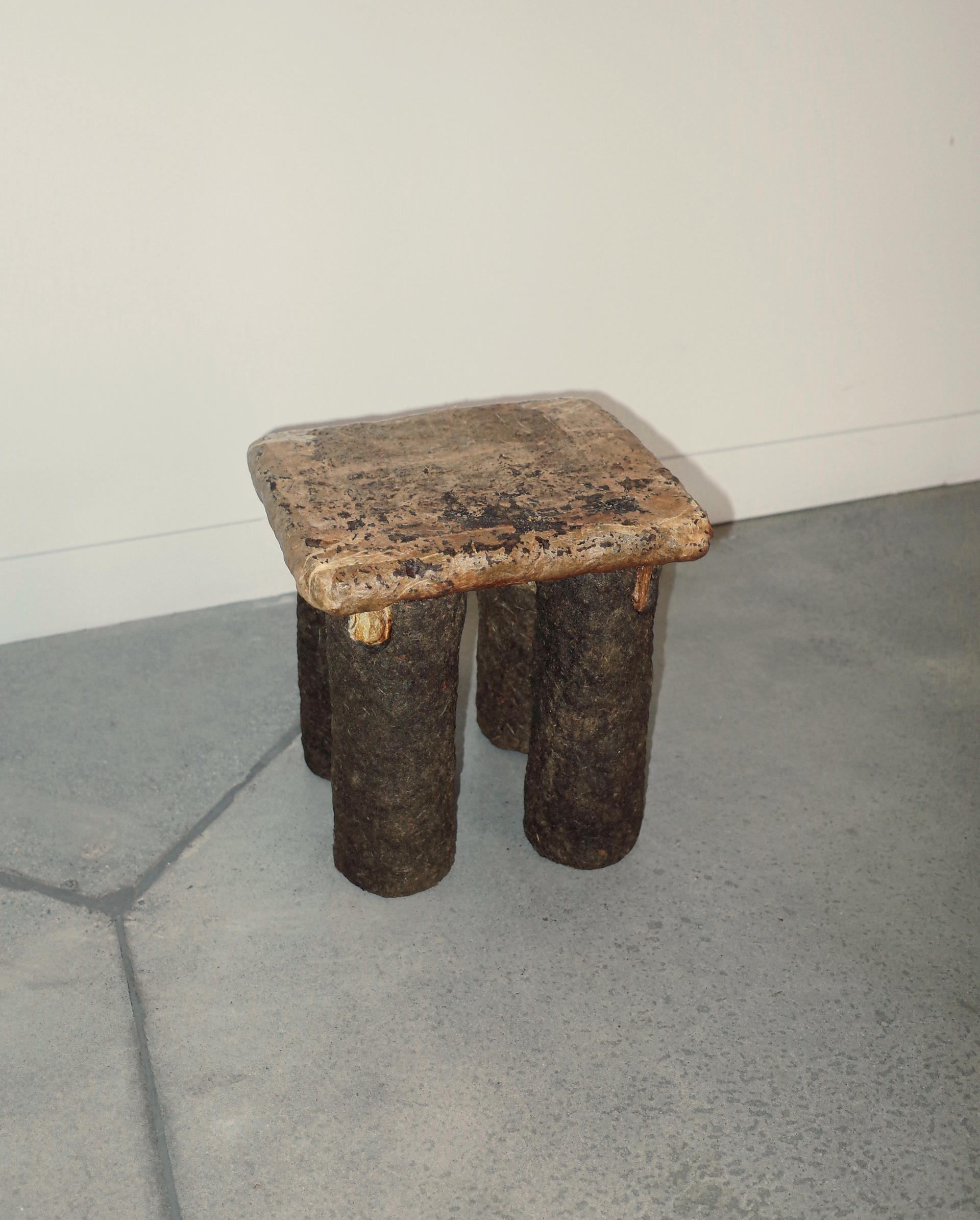 Alison
Sherpa
In this series, I wanted to investigate situations in seating where local plant waste could be a primary structural material in furniture. The Phragmite Chair uses invasive phragmites from Providence, as well as untainted paper waste from RISD campus grounds to form a tube system. The Grass Chair and Stool explores the structural resilience in grass obtained from lawn mowing facilities that would be sent to landfills. Employing techniques such as coiling, tension wrapping, and compression, (combined with a starch glue made from locally sourced flour) generate a lightweight seat which can withstand more than the average human weight as well as allow the furniture to disintegrate back into the ground at the end of its life cycle. 
Image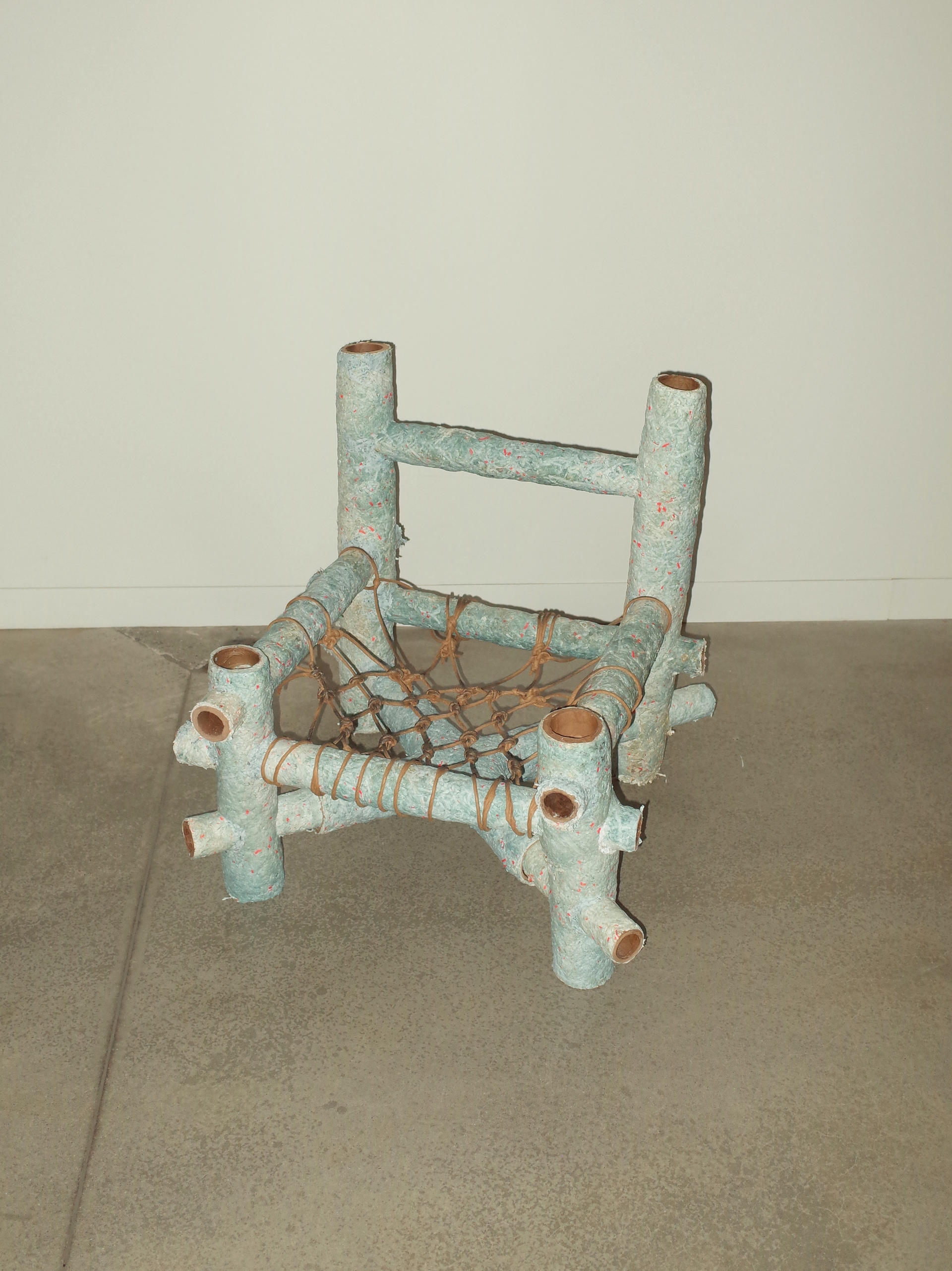 Phragmite Chair
Invasive Phragmites, Flour, Water, Waste Paper, Danish Paper Cord
30"x23"x26"
Image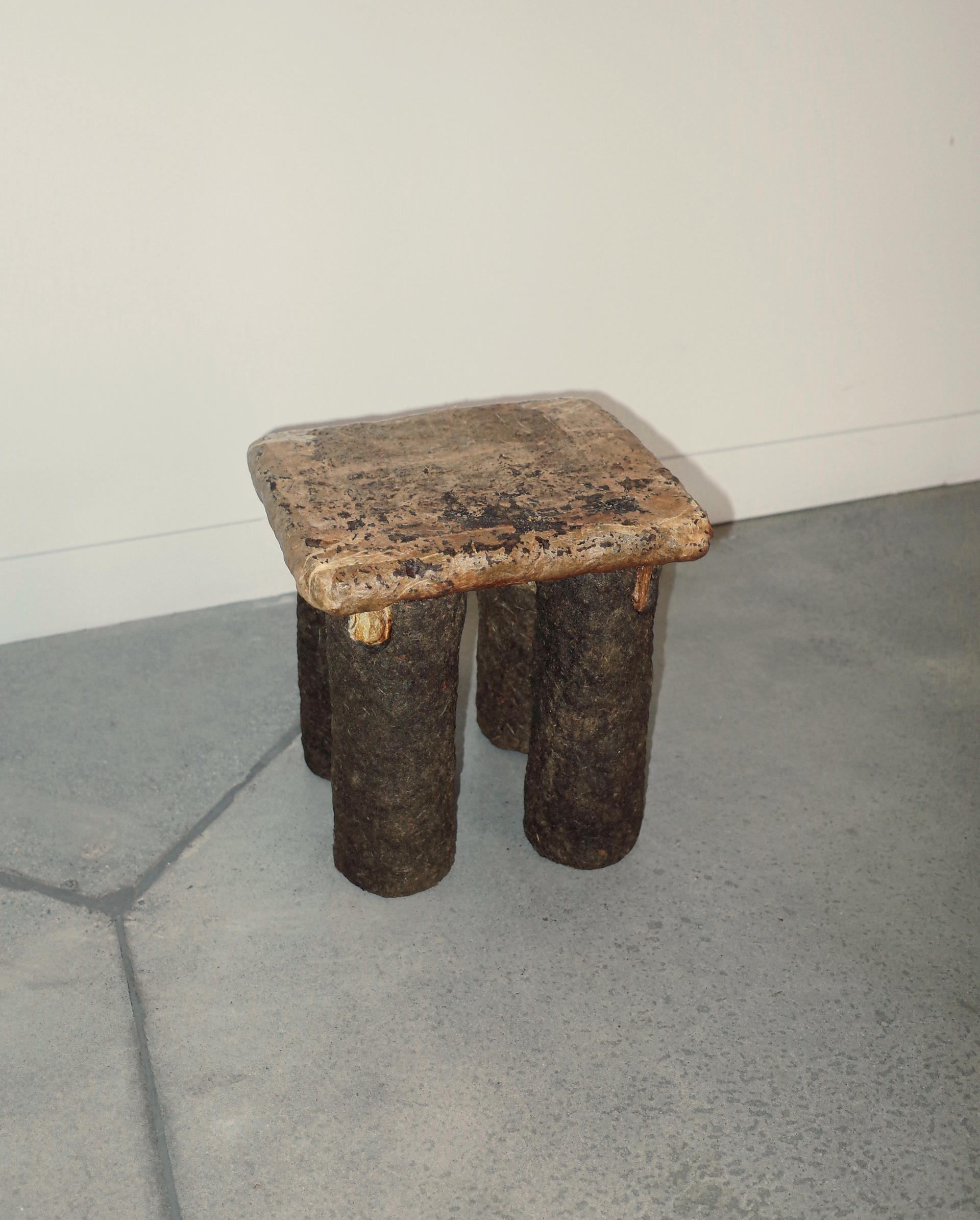 Grass Stool
Found Grass Clippings, Flour, Water
16"x12"x12"
Image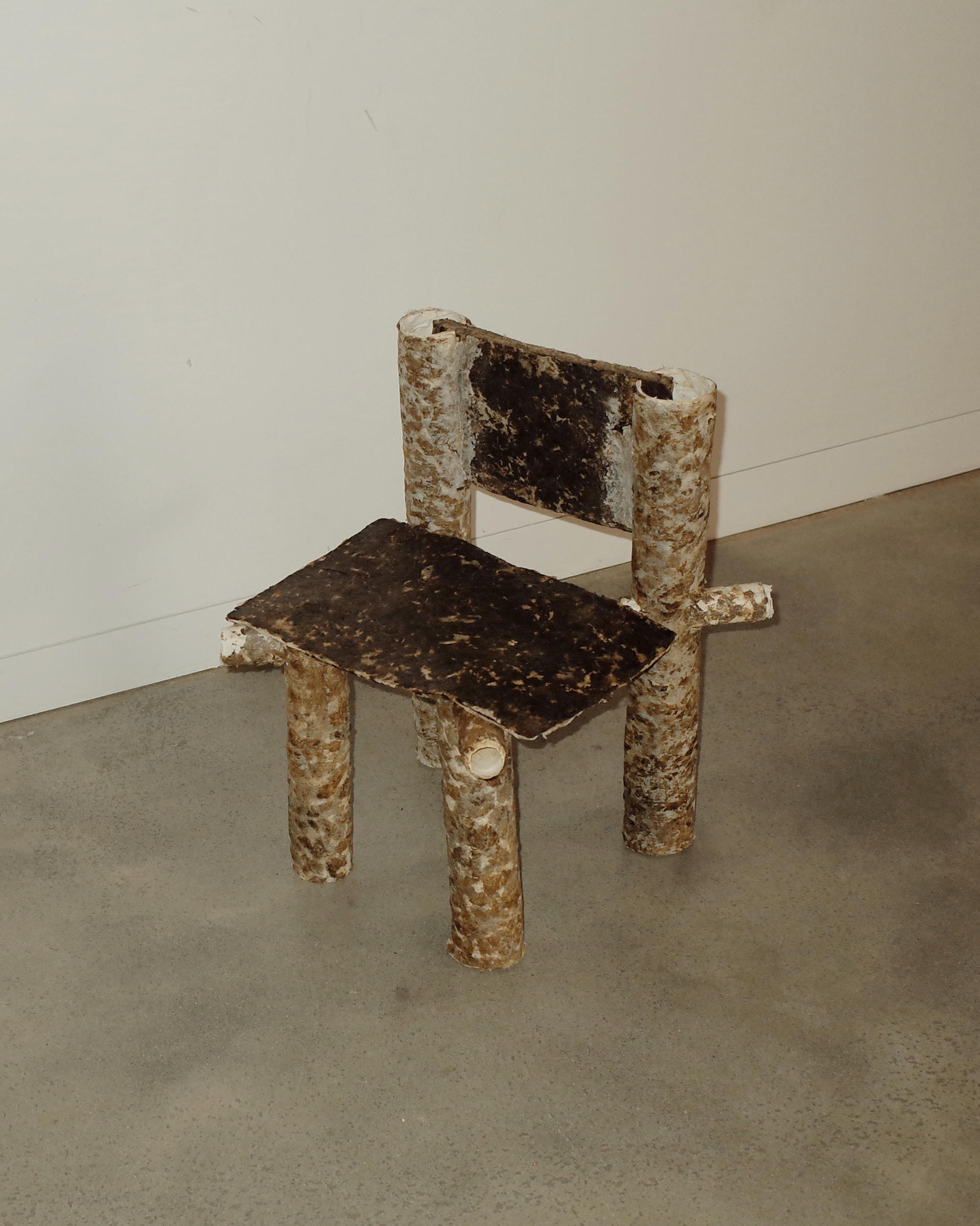 Grass Chair
Found Grass Clippings, Flour, Water, Paper
18.5"x15.5"x11"
---
Asher Gillman

Dan Mitrovic

Isabel Rower

Allie Venegas