Image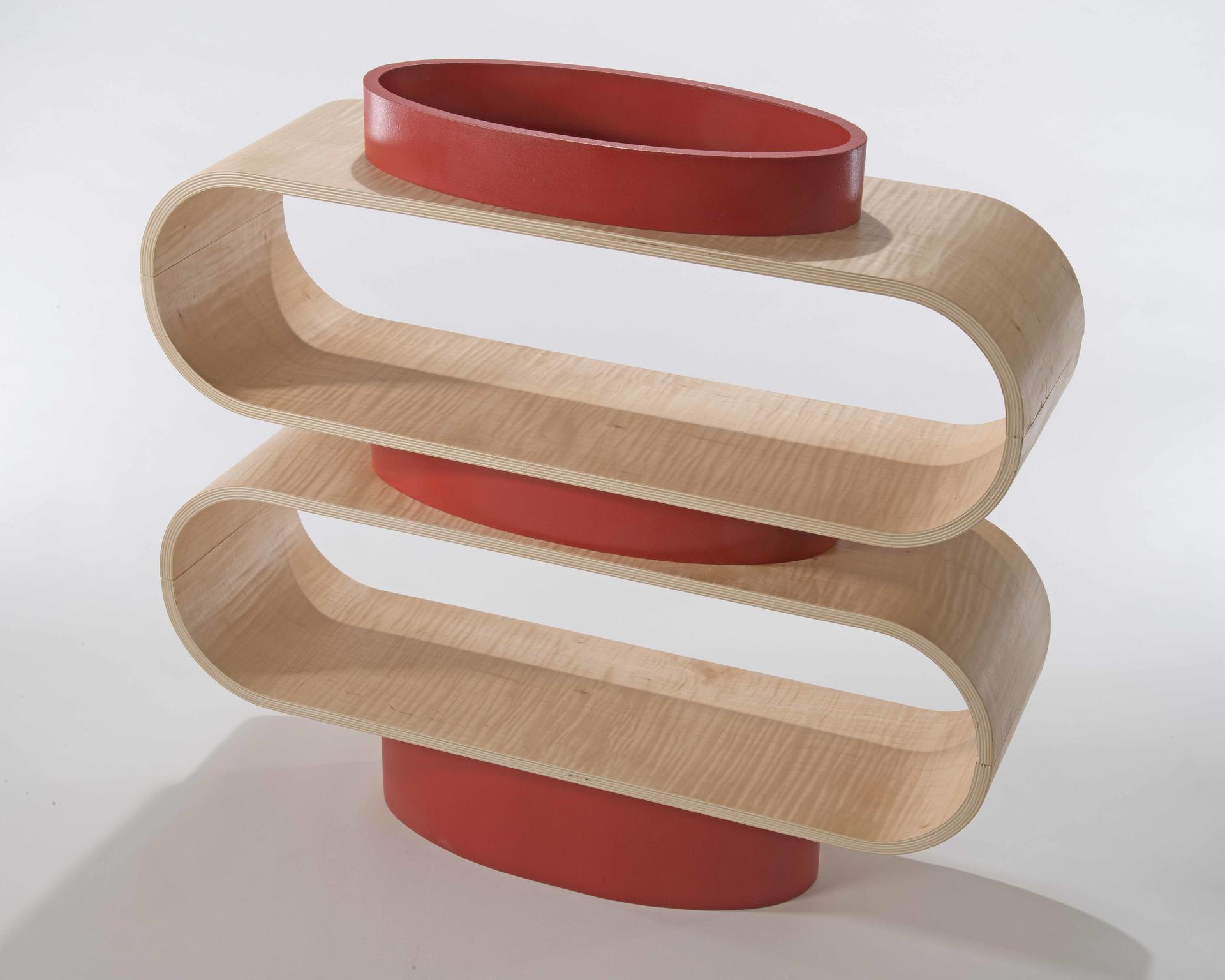 Cece
Emy
My work is inspired by a multitude of topics, objects, and movements, but I while I couldn't pin-point exactly where my work stems from, creatively, it is formally characterized by bright colors and bold shapes. In recent months, I realized that much of my inspiration comes from the mundane in the world around me. My senior degree project was based around the notion of taking the forms, textures, and materials of public furniture and inserting it into the home as a way to subvert the known notions of function in and out of the home.
I was born and raised in Brooklyn, NY, and enjoy rock n' roll, the smell of lumber, home-made pesto, and the color orange.
Image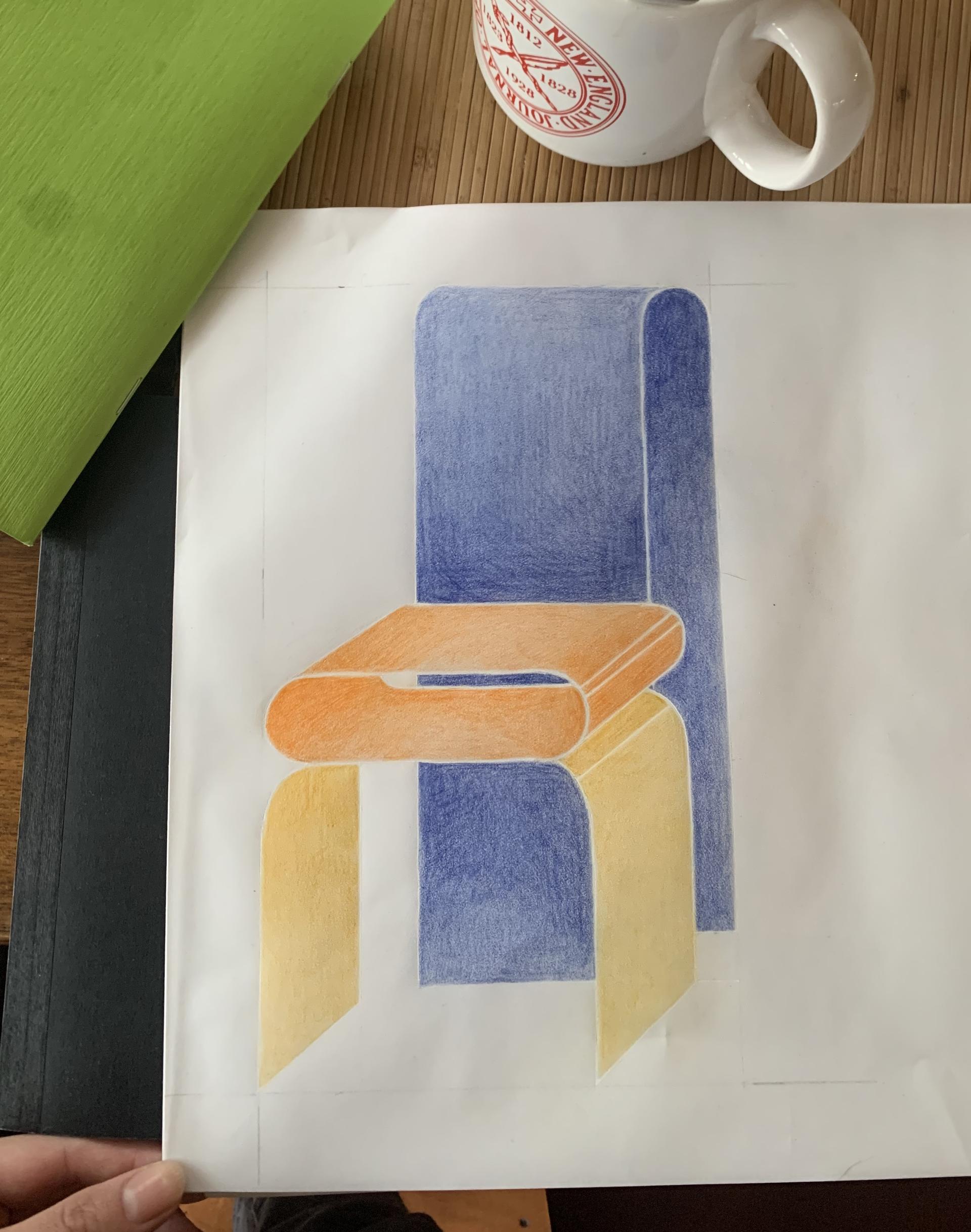 Tri-Color Chair
1/8" powder-coated steel 
18" wide x 30.75" tall x 20.4" deep
Tri-Color Chair is an abstraction of a new design for subway poles that accommodate twice as many people. The idea of taking something purely functional and taking it out of context, making it something playful, fun, joyful is the epitome of my degree project.
Image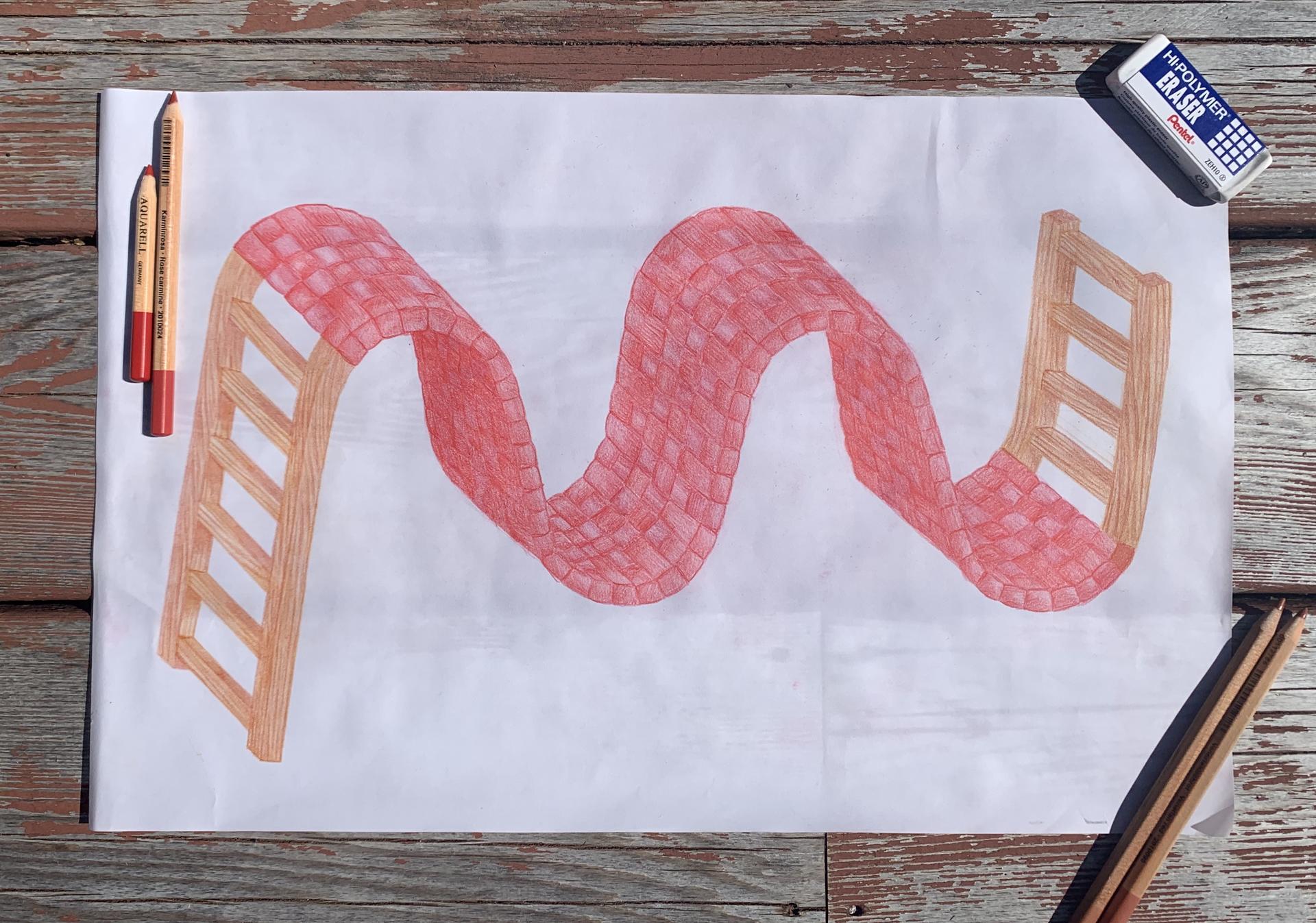 Woven Shelf
CNC'd oak finished with danish oil and woven with shaker tape 
66" wide x 36.5" tall x 10" deep
Woven Shelf, inspired by "Play Mountain" by Isamu Noguchi, is between function and disfunction, comfort and discomfort. 
Image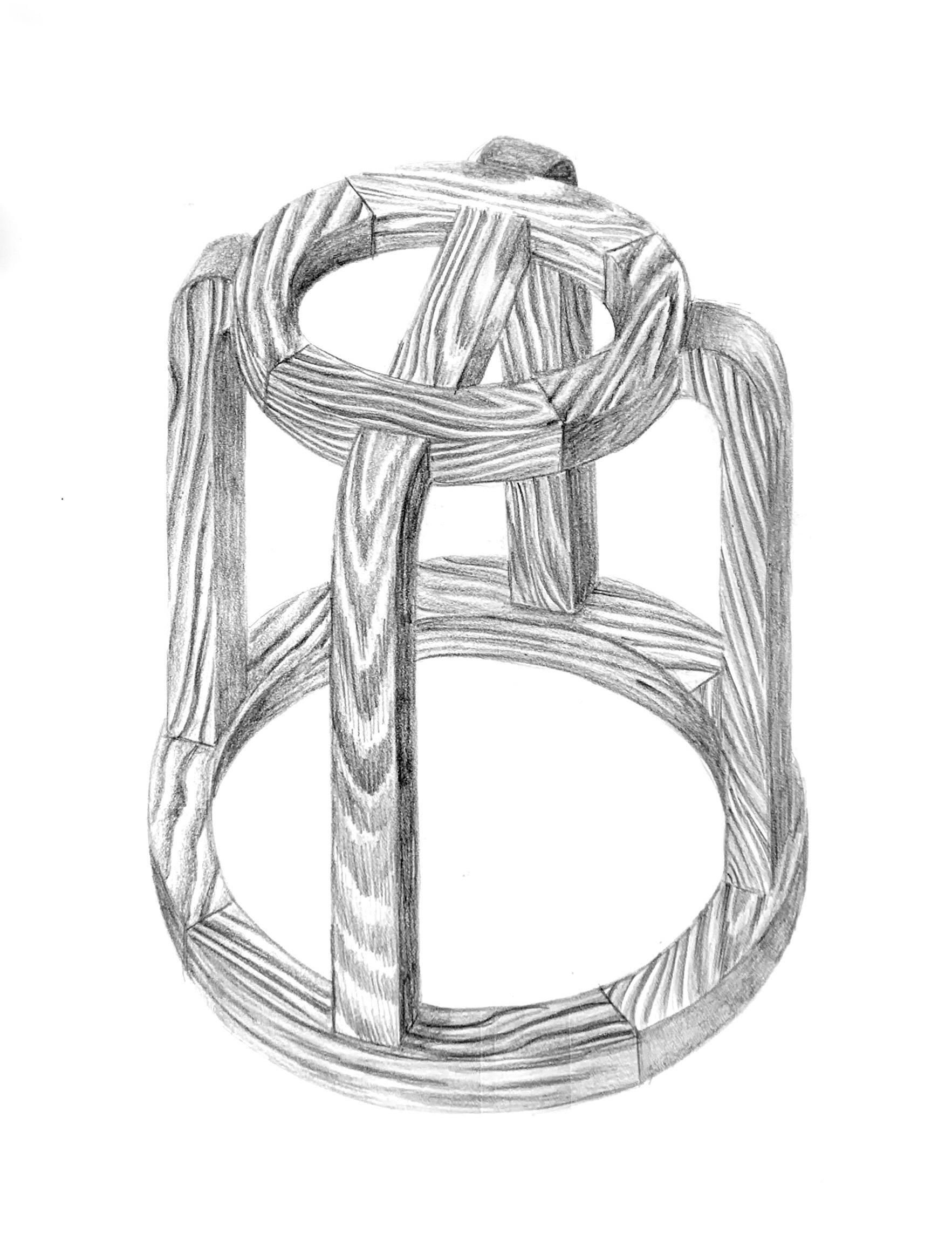 Mini Stool
Ash dyed with sumi ink
18" t x 20" w x 20" d
Mini Stool is inspired by the Mini CityRack, which are bike racks made of unusable meter maids and repurposed to provide stores more foot traffic.
Image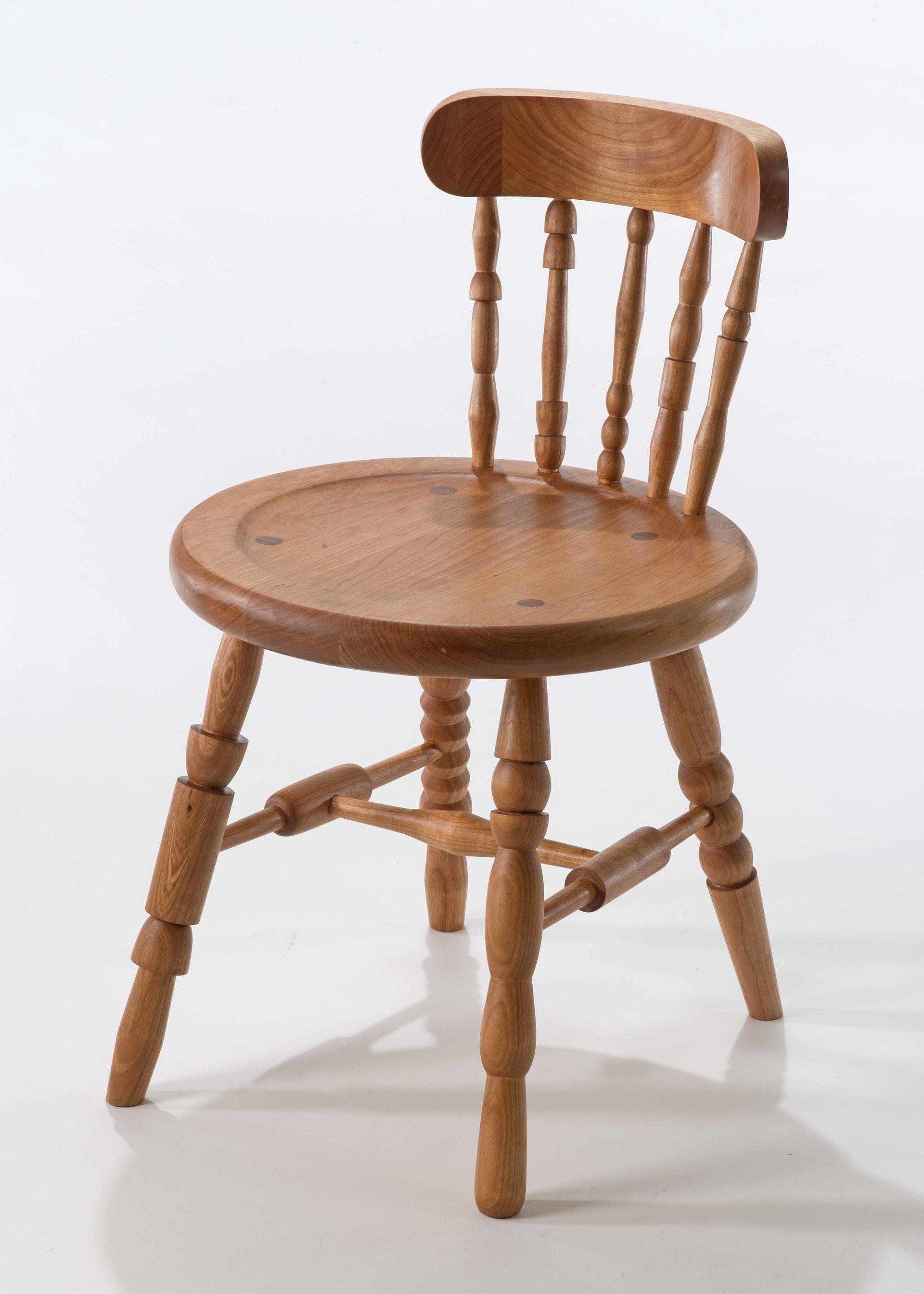 Brancusi Windsor
Cherry finished with danish oil
18" w 30" t x 18" d
This windsor chair was inspired by Constantin Brancusi's work, specifically "King of Kings". For me, this piece was an exploration of my own understanding of geometry and good composition.
Image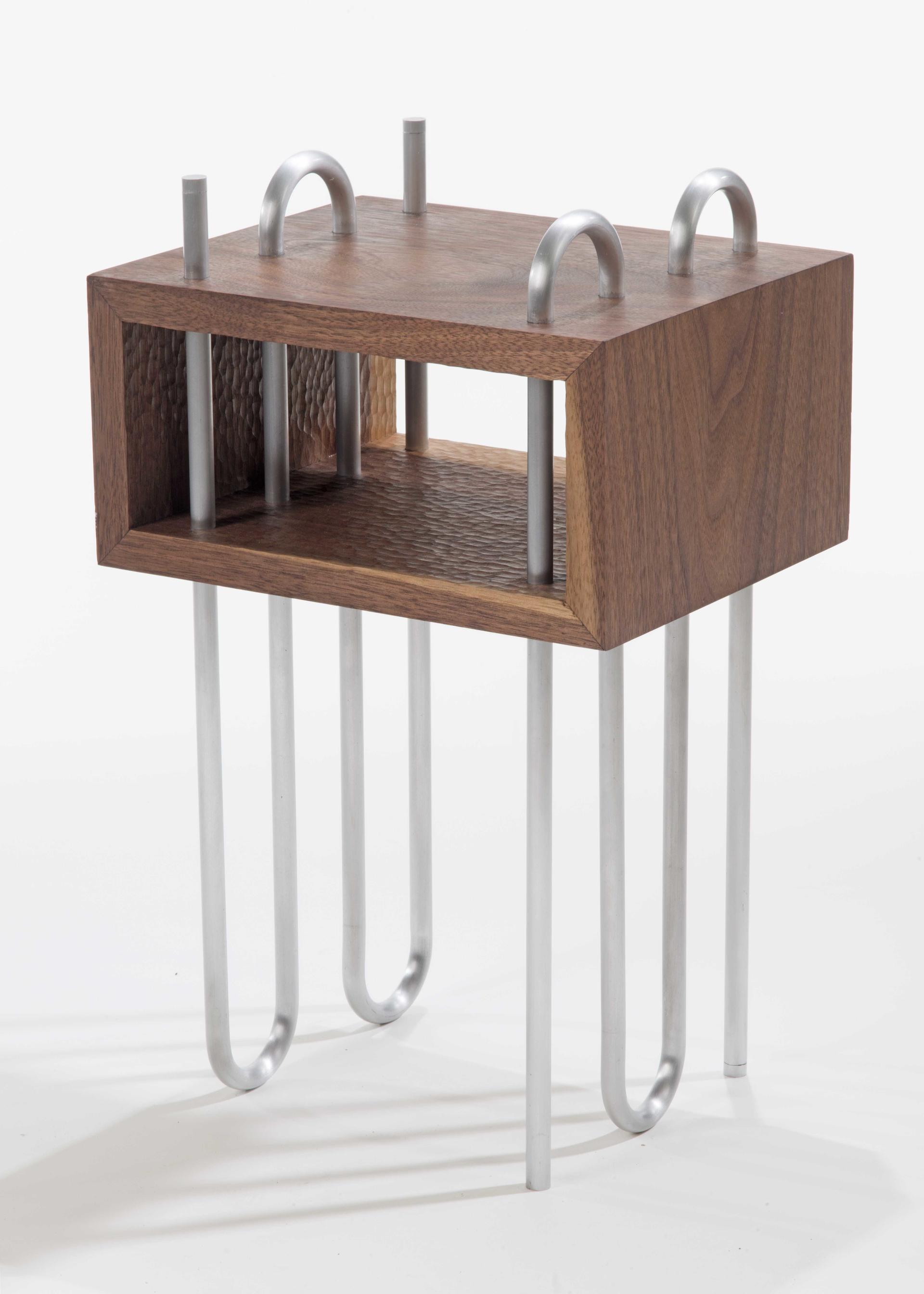 High Contrast Table
Walnut finished with danish oil, bent aluminum finished with spray lacquer
19" t, 12" w, 9" d
My intention with making this table was to contrast materials, textures, techniques, and finishes, as an expression of duality, two opposites existing together.
Image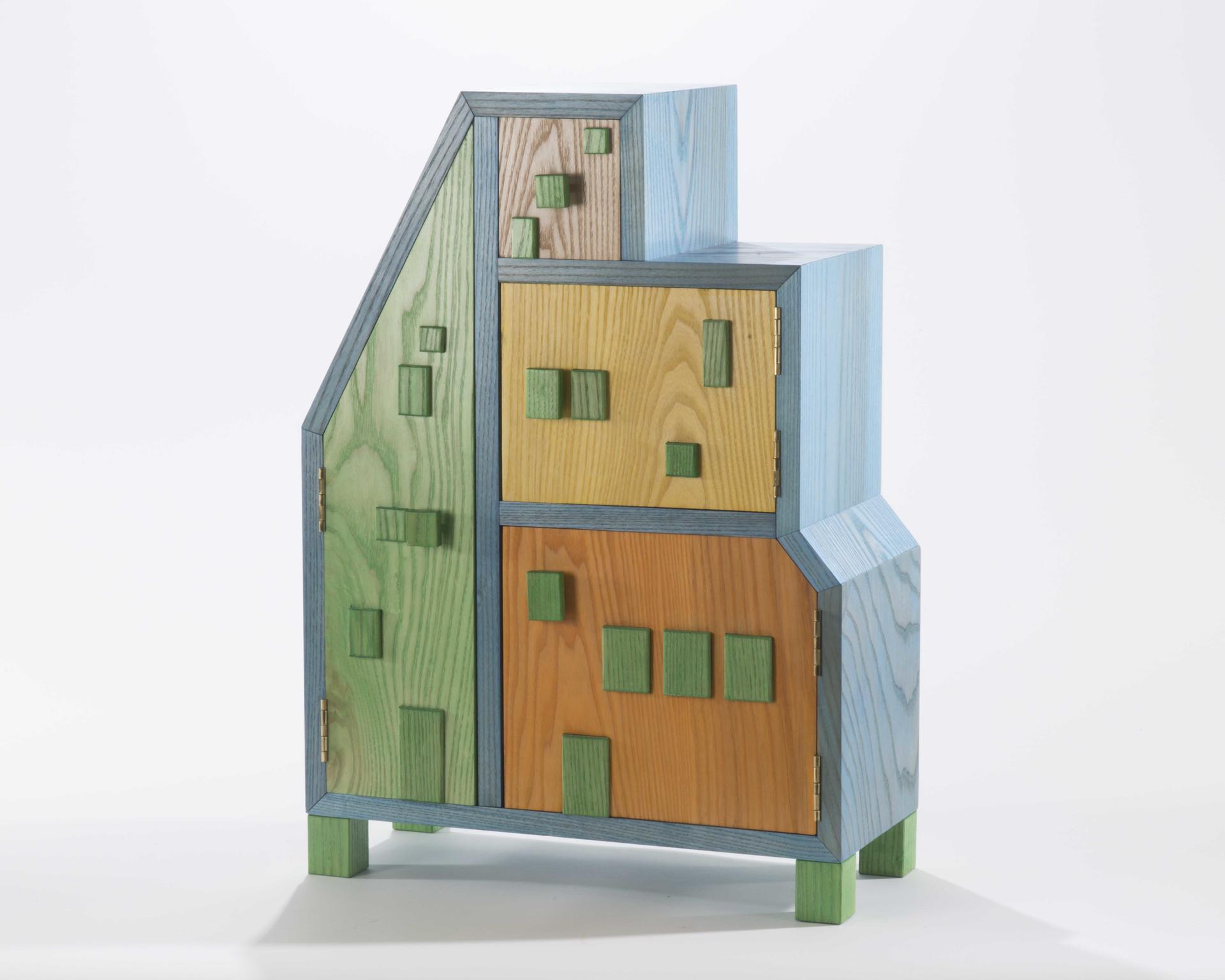 Italian Bedside Cabinet
Aniline dyed ash finished with spray lacquer
18" w x 24" t x 8" d
This bedside cabinet is inspired by the Italian countryside, where from a distance, houses on a hillside tend to appear stacked on top of one another other, resulting in an asymmetrical, colorful, and playful landscape.
Image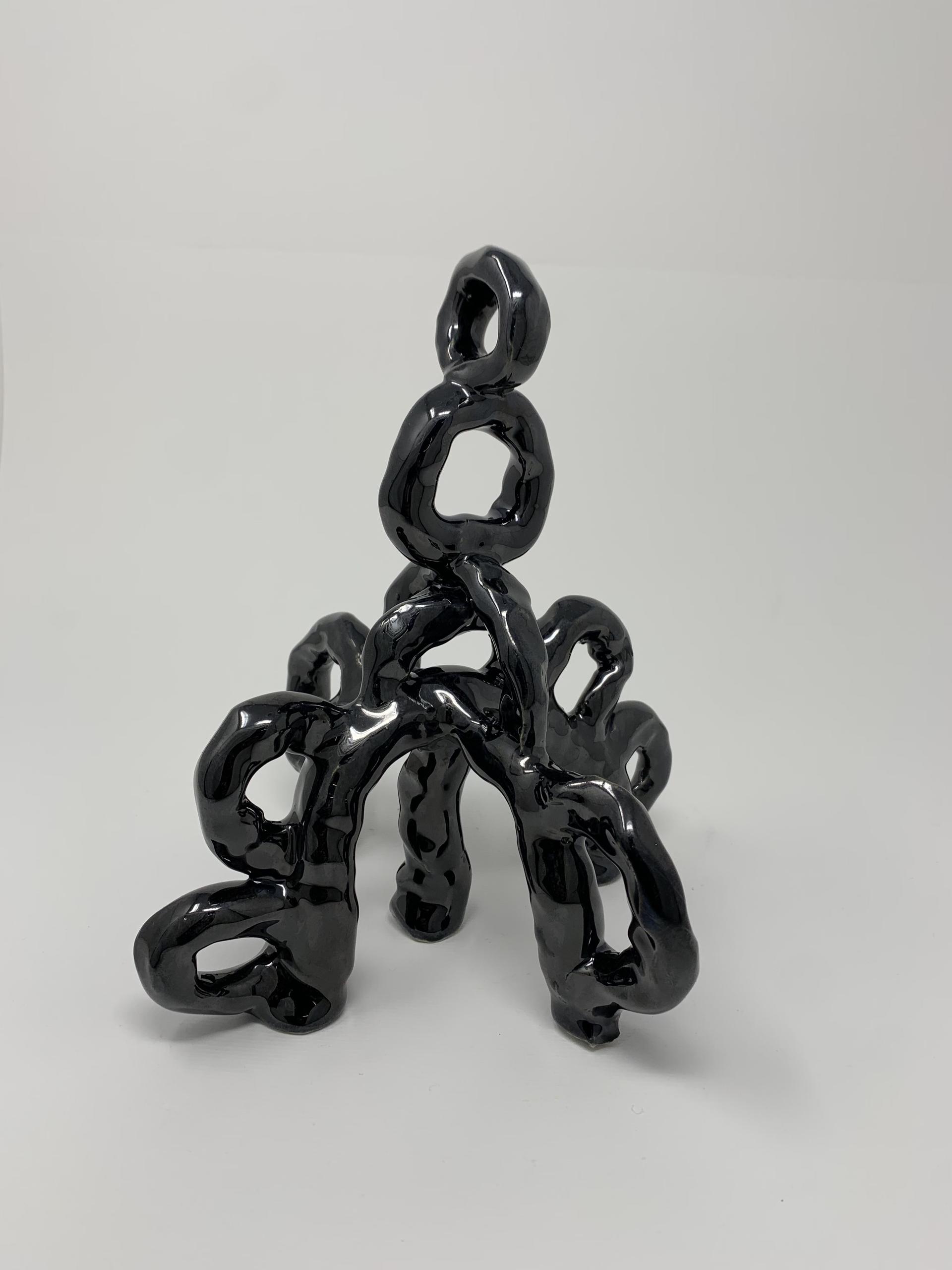 Untitled
Ceramic
Unknown
This is a ceramic sculpture from a series I made during a winter session course. I spent time trying to disconnect from my design process and attempt to make more intuitively. 
Image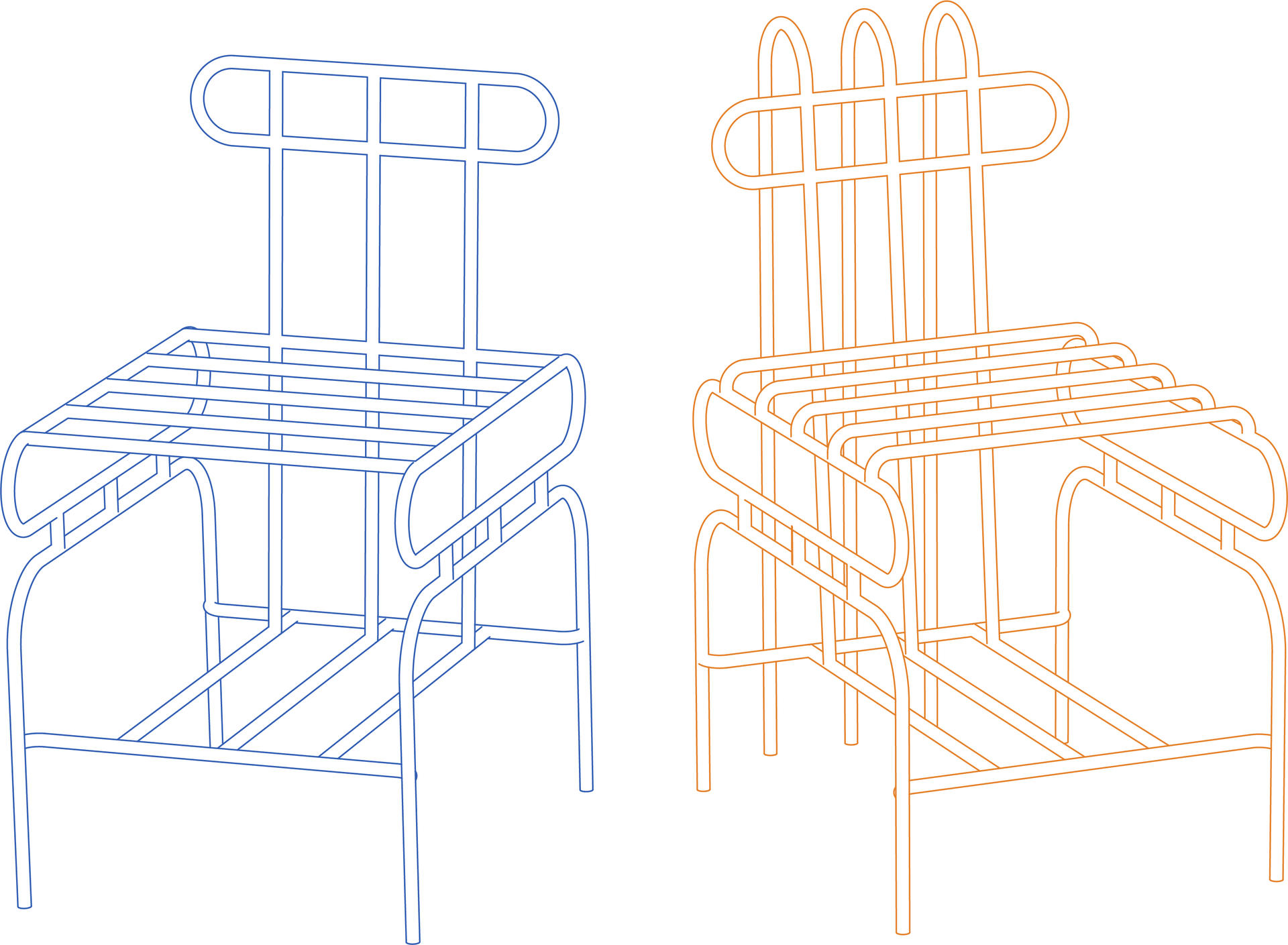 Sister Chairs
.5" powder coated steel rod
16" w x 28.75" t x 20" d and 16" w x 30.25" t x 36.5" d
This pair of chairs came about as a continuation of my studies for Tri-Color Chair. It is inspired by, and taking more literally, the motifs, materials, and patterns of subway furniture.
Image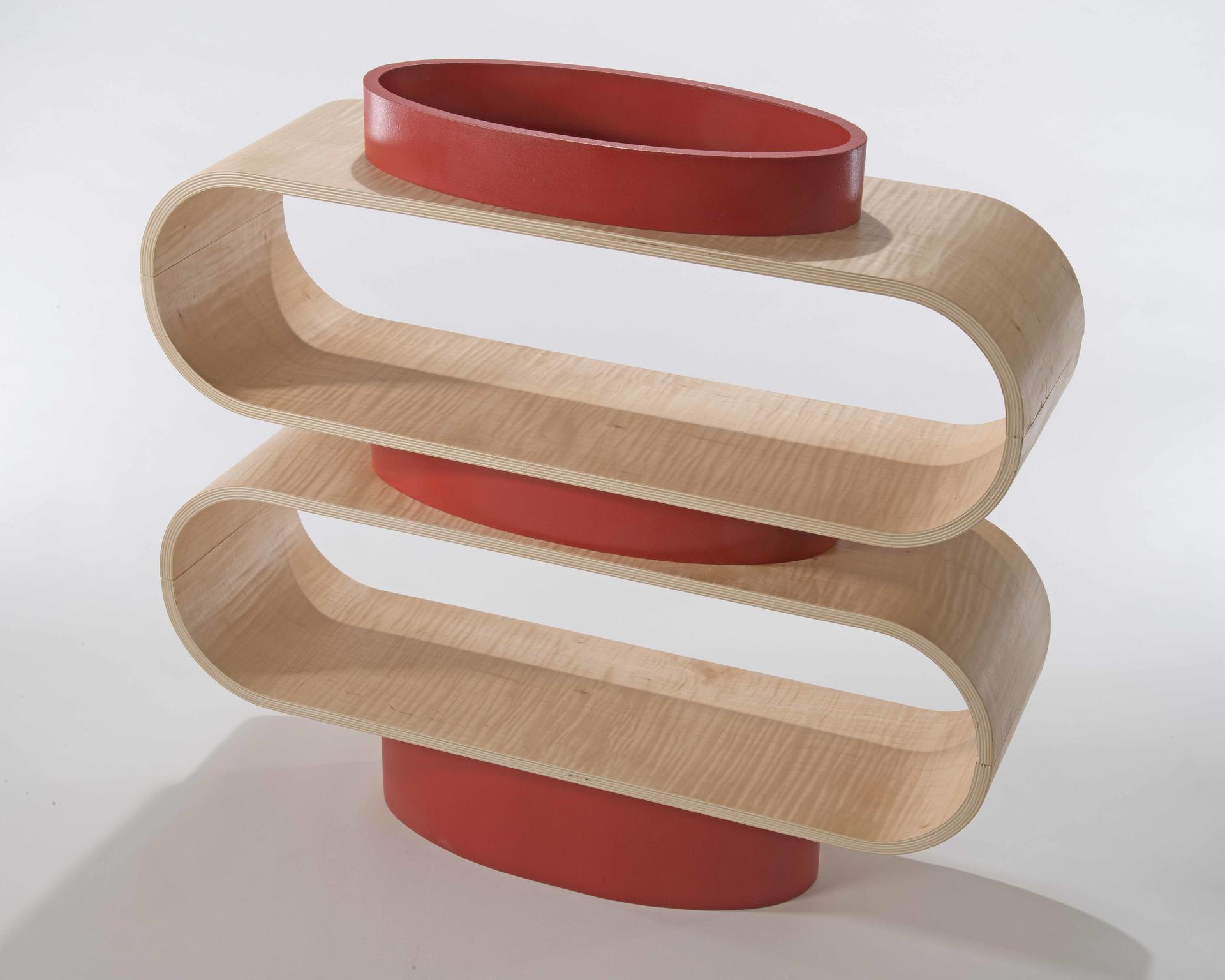 Racetrack Shelf
Bent ply and poplar finished with house paint and spray lacquer.
36" h x 30" w x 9" d
This shelf, in form and color, has elements of playfulness and fun that reminds me of the language of objects from my childhood, but also seems nostalgic for the aesthetics of the 60s and 70s.
---
Asher Gillman

Dan Mitrovic

Isabel Rower

Allie Venegas