Image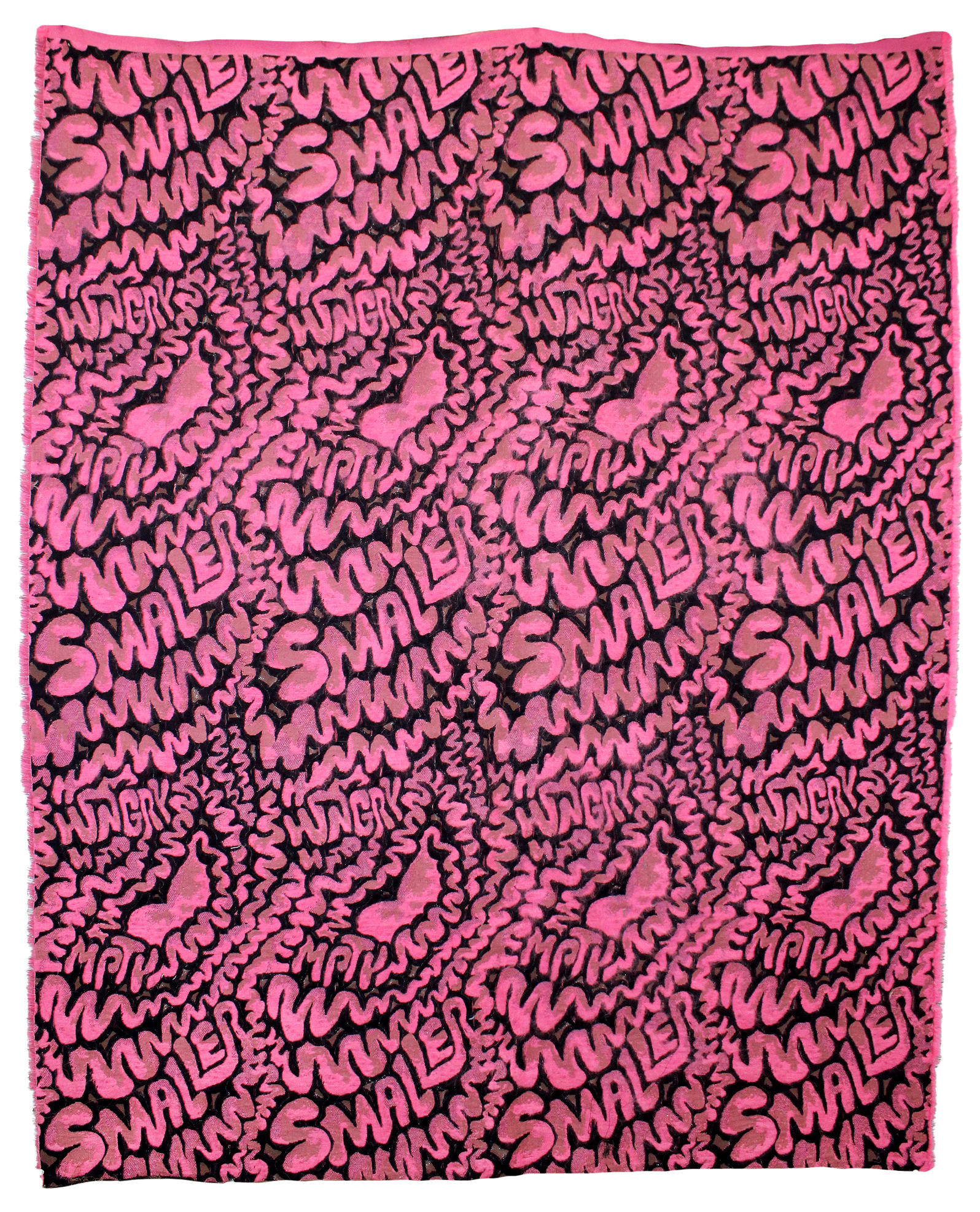 Alexis
Caruso
I constantly write sentences and stop in the middle of them. I also can never finish the last bite of dessert. My body tells me to move on. I come back to these sentences and often can't remember where they were going, but I like them as is. I feel like my brain and my stomach are cosmically entwined, in cahoots toward my body's impairment. They tell me not to eat when I want to, to eat when I don't want to, to move on from a task when I've barely made headway. They keep me constantly bored, under stimulated, searching for anything to attend to that is not the task at hand. They high-five and I feel it in my gut. I draw guts because mine have a mind of their own, and I know them very well. I want to see if I can make you know them too.
 
Image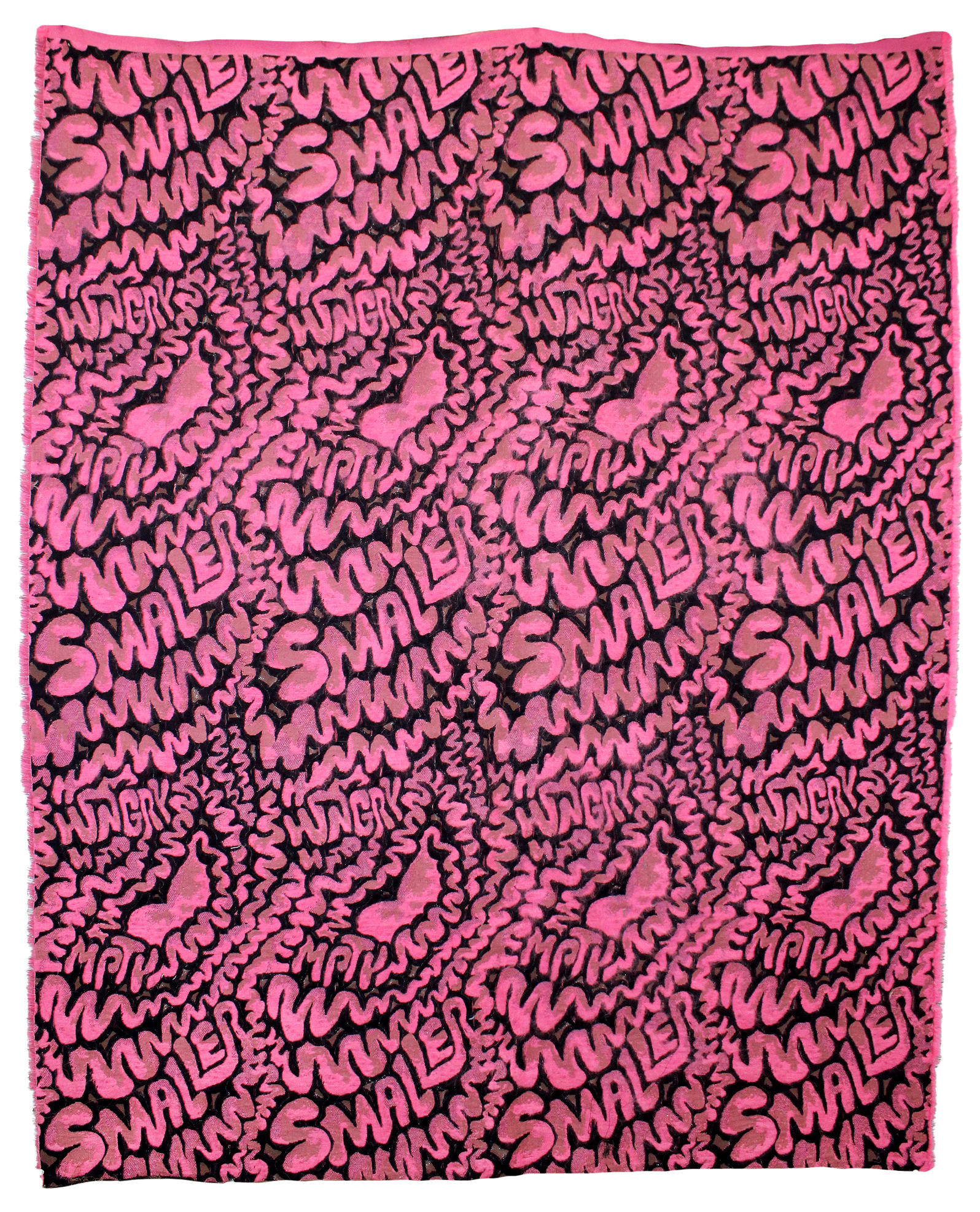 Jacquard Fabric
Mohair yarn, monofilament yarn
60"x72"
Image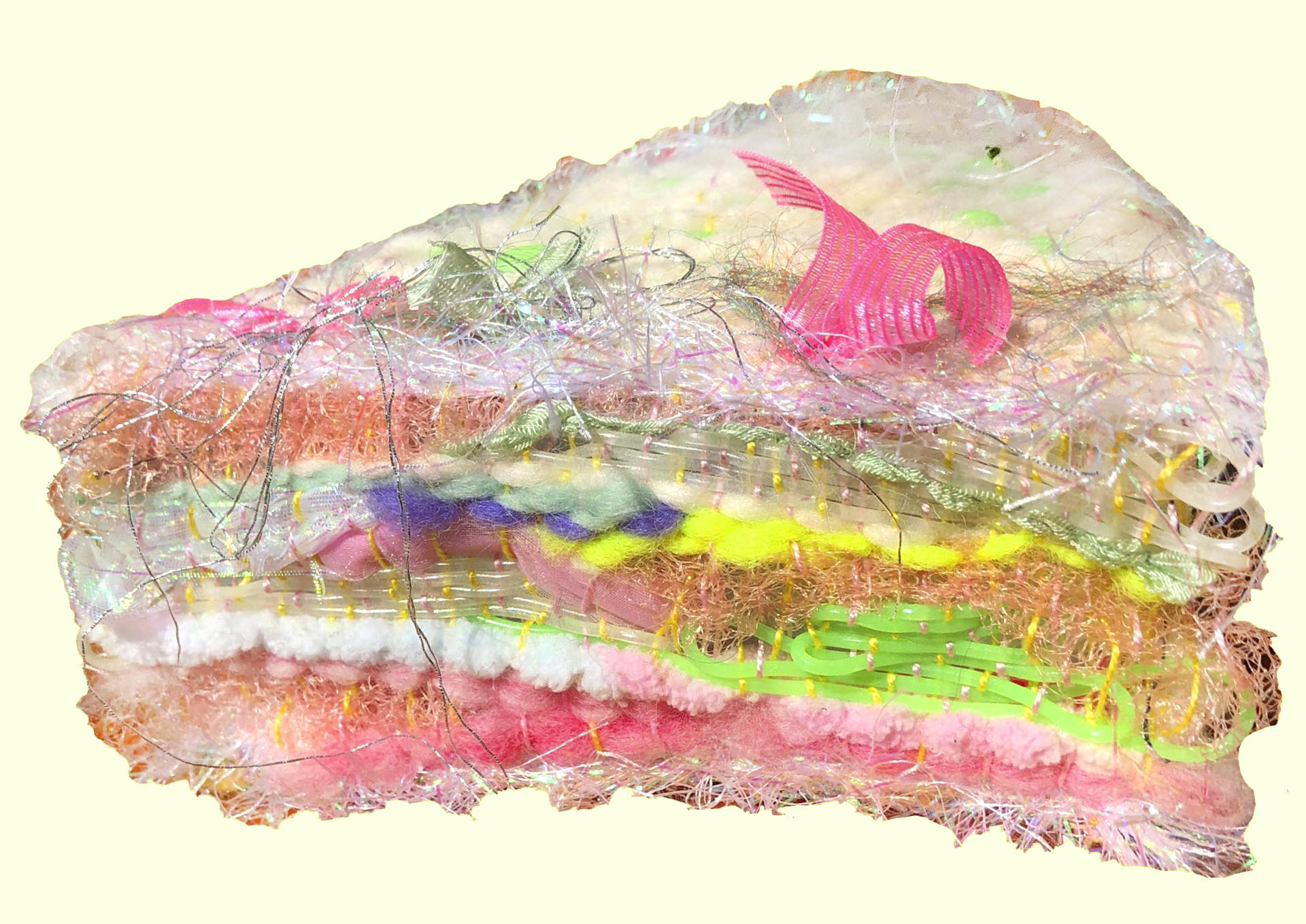 Cake Slice
Novelty yarn
4"x5"x7"
Part of my thesis centered around ideas of food, gluttony, excess, and desire. Handwoven.
Image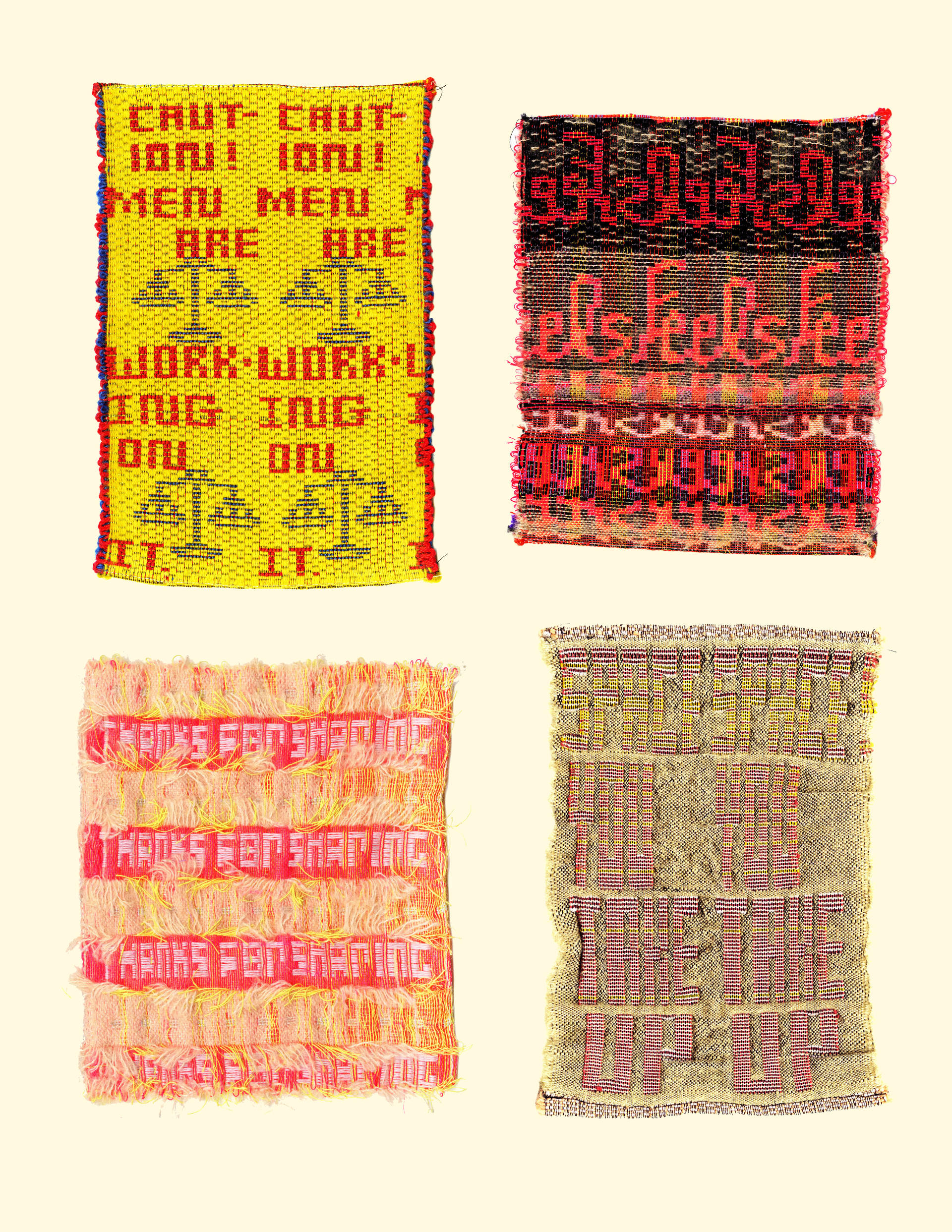 Dobby Weaves
Wool yarn, cotton yarn, synthetic yarns
9"x7"
Inspired by the work of Barbara Kruger and the power of the written word. Woven on a computerized 24-harness Dobby Loom.
Image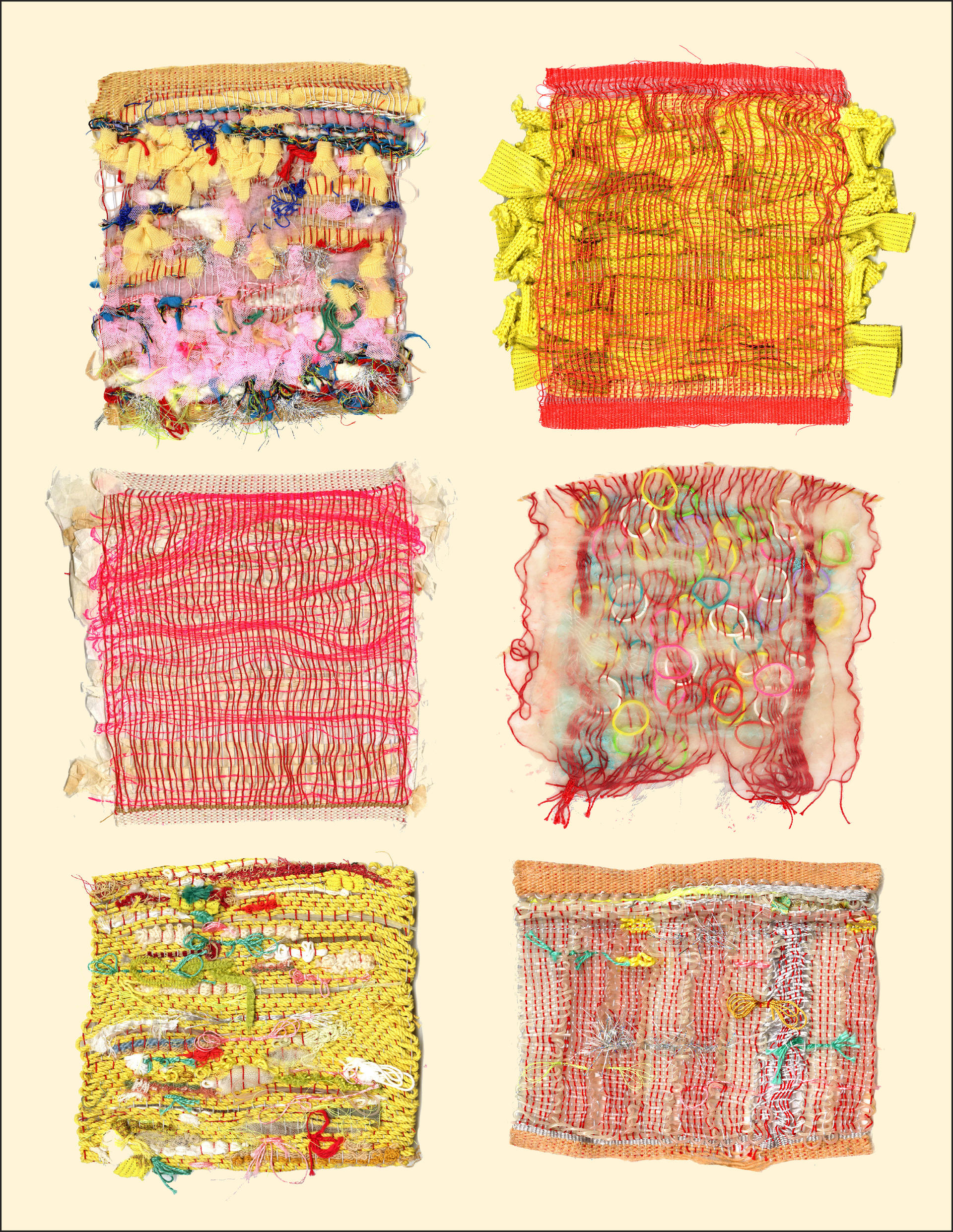 Sweet Weaves
Wool yarn, cotton yarn, synthetic yarn
7"x8"
Image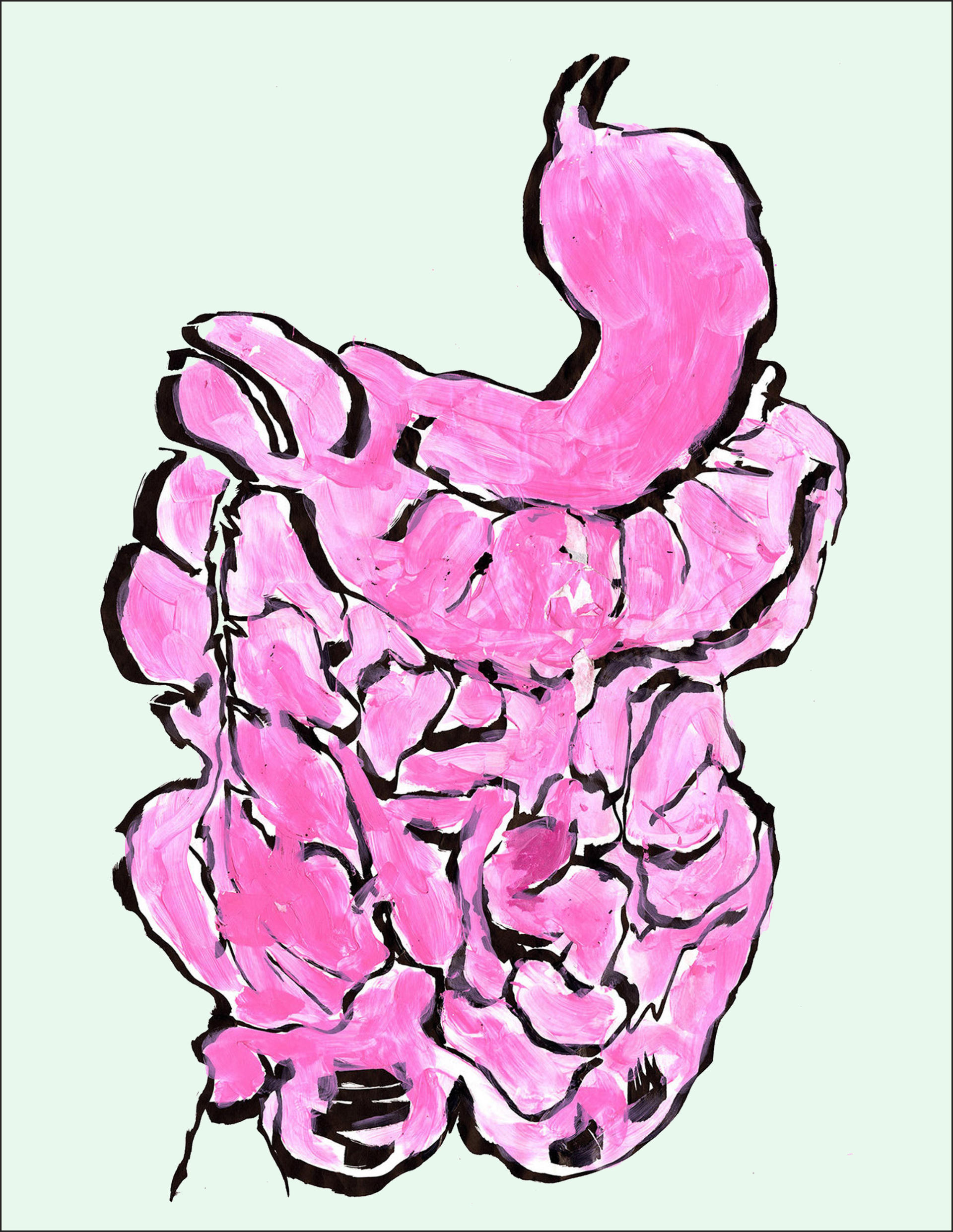 Stomach Painting
Oil paint marker, acrylic paint, paper
24"x18"
Image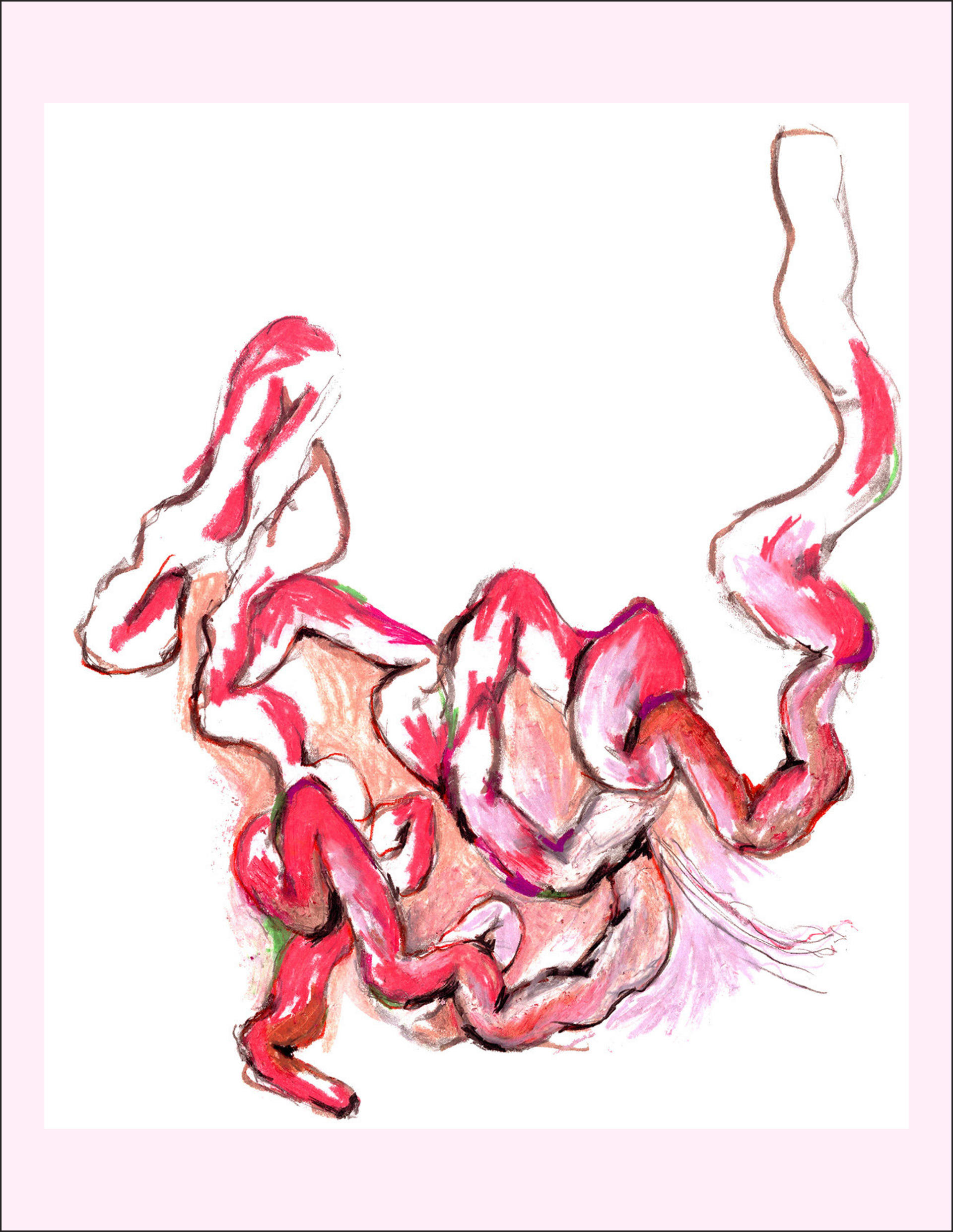 Pastel Intestines
Neocolor pastels, Rembrandt pastels
24"x18"
Image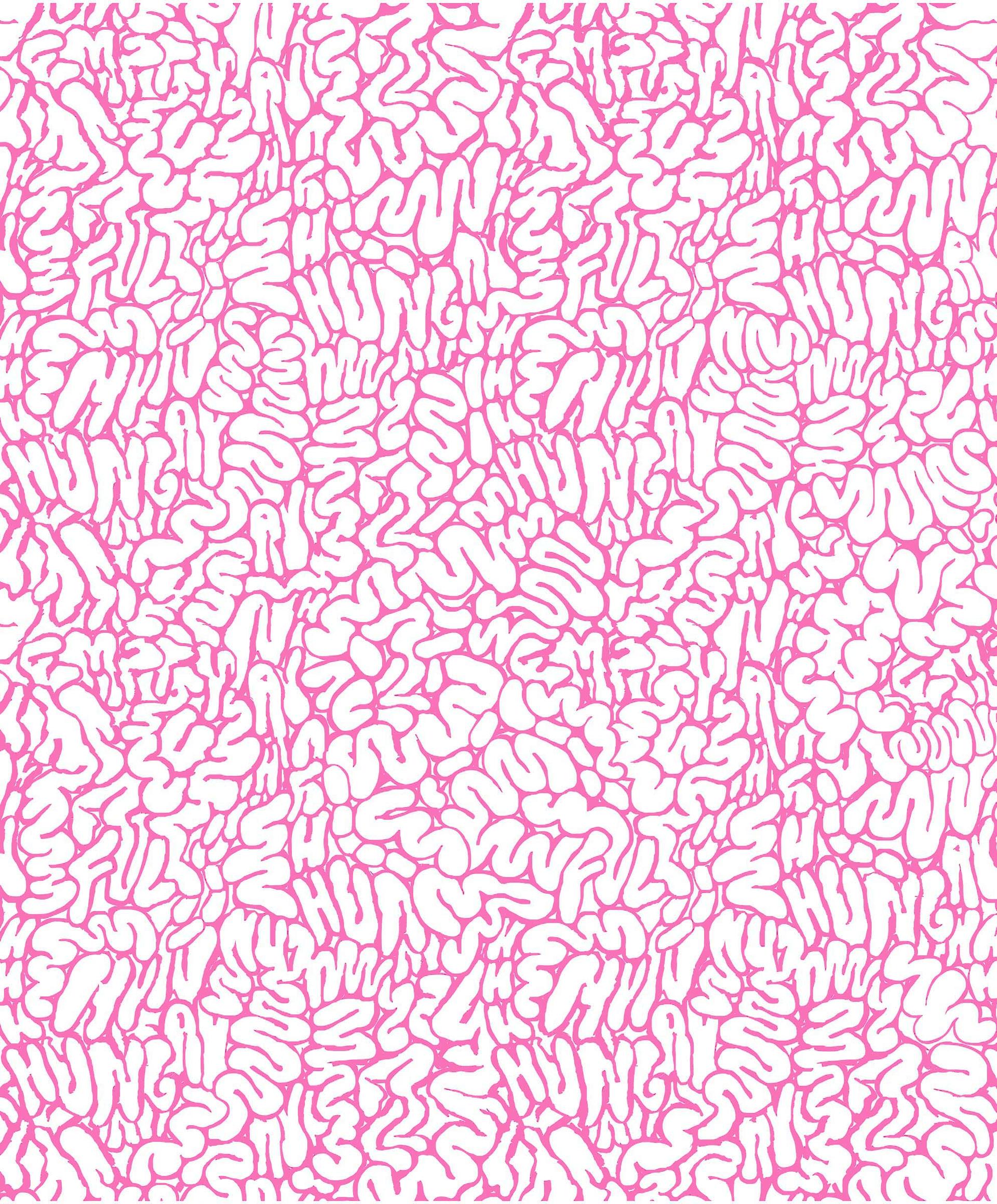 Hungry Wallpaper
Digitally printed cotton satin fabric
96"x80"
Image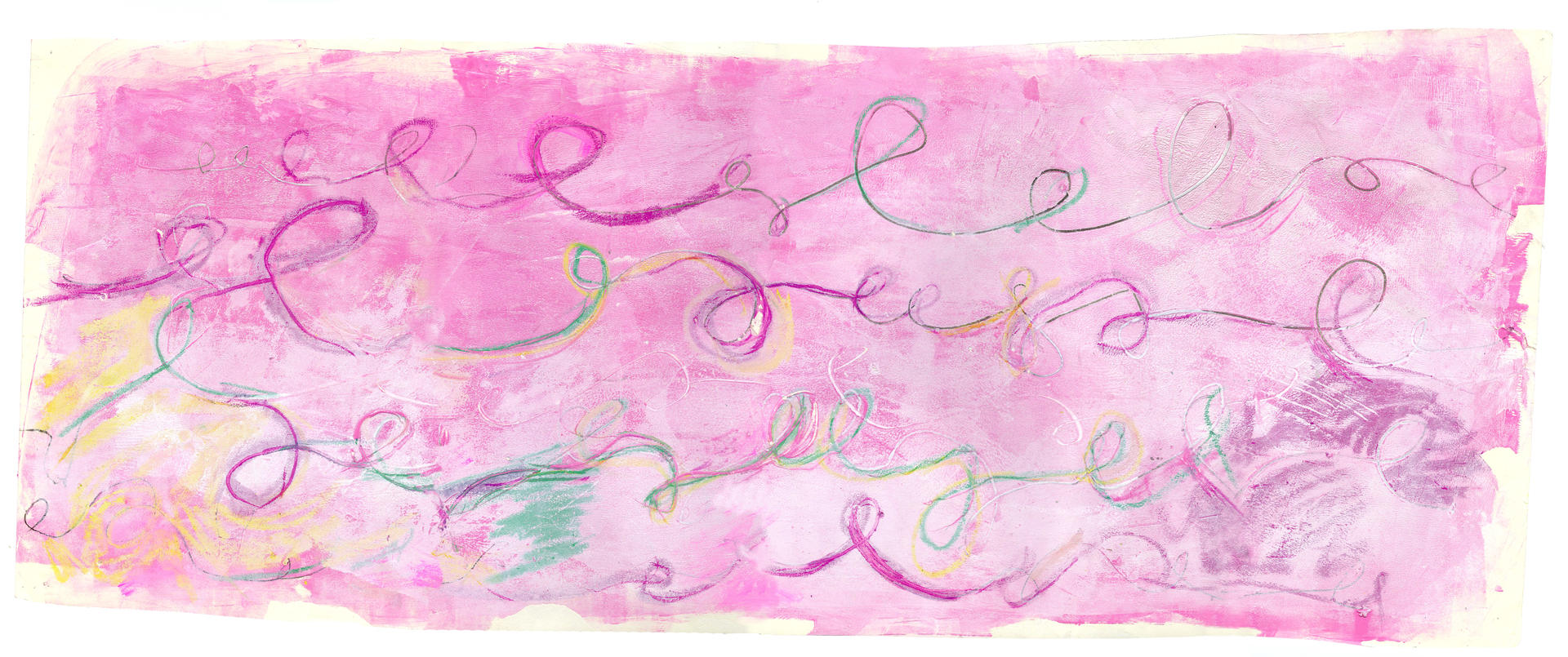 Untitled
Acrylic paint, pastel, paper
12"x40"
Image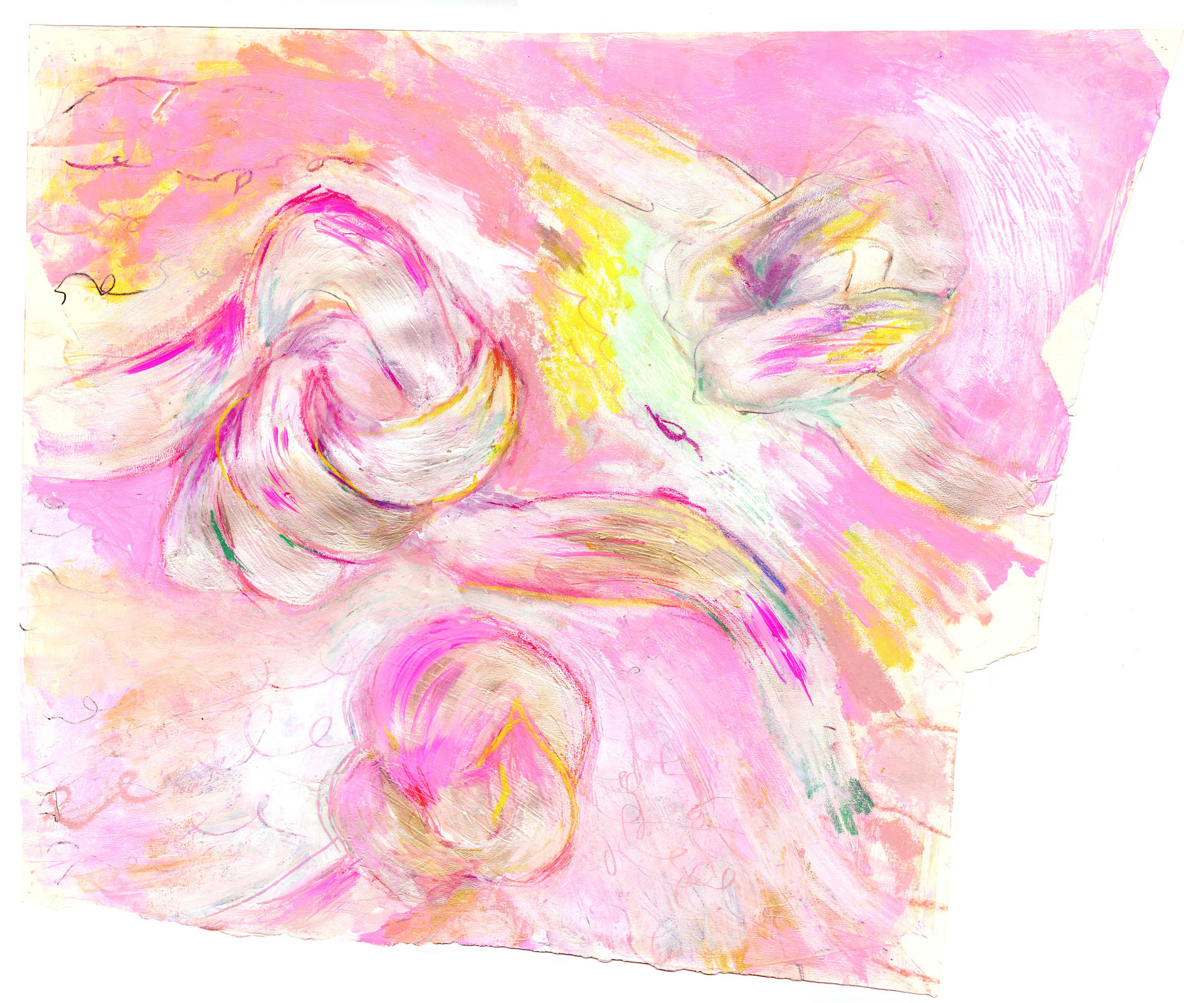 Three Knots
Acrylic paint, pastel, paper
16"x20"
---
Ingrid Matison

Nick Raley

Morgan Watson