Image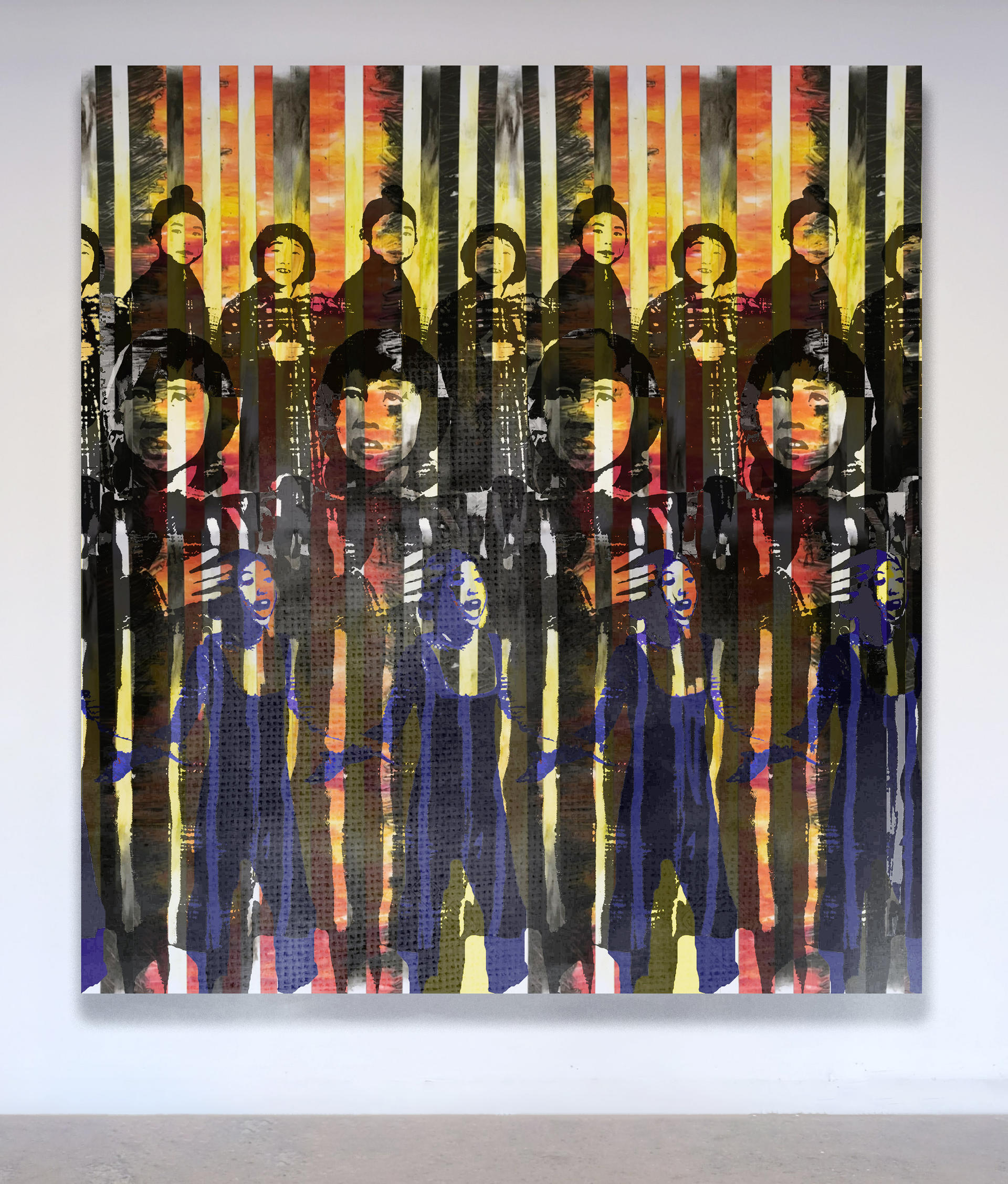 Daphne
Chen
Daphne is a textile artist and designer, graduating from the Textiles department at RISD. She is focused on combining materiality and textile structures in her works to create experimental forms and experiences that deal with the human condition. Her work attempts to push the conventions of textiles through the dimensionality and physicality of surfaces and structures. Daphne is interested in creating installations that speak to the Asian American narrative. She also wants to use her knowledge of weaving, knitting, and printing to create technical textiles that are at the intersection between art and function. 
Image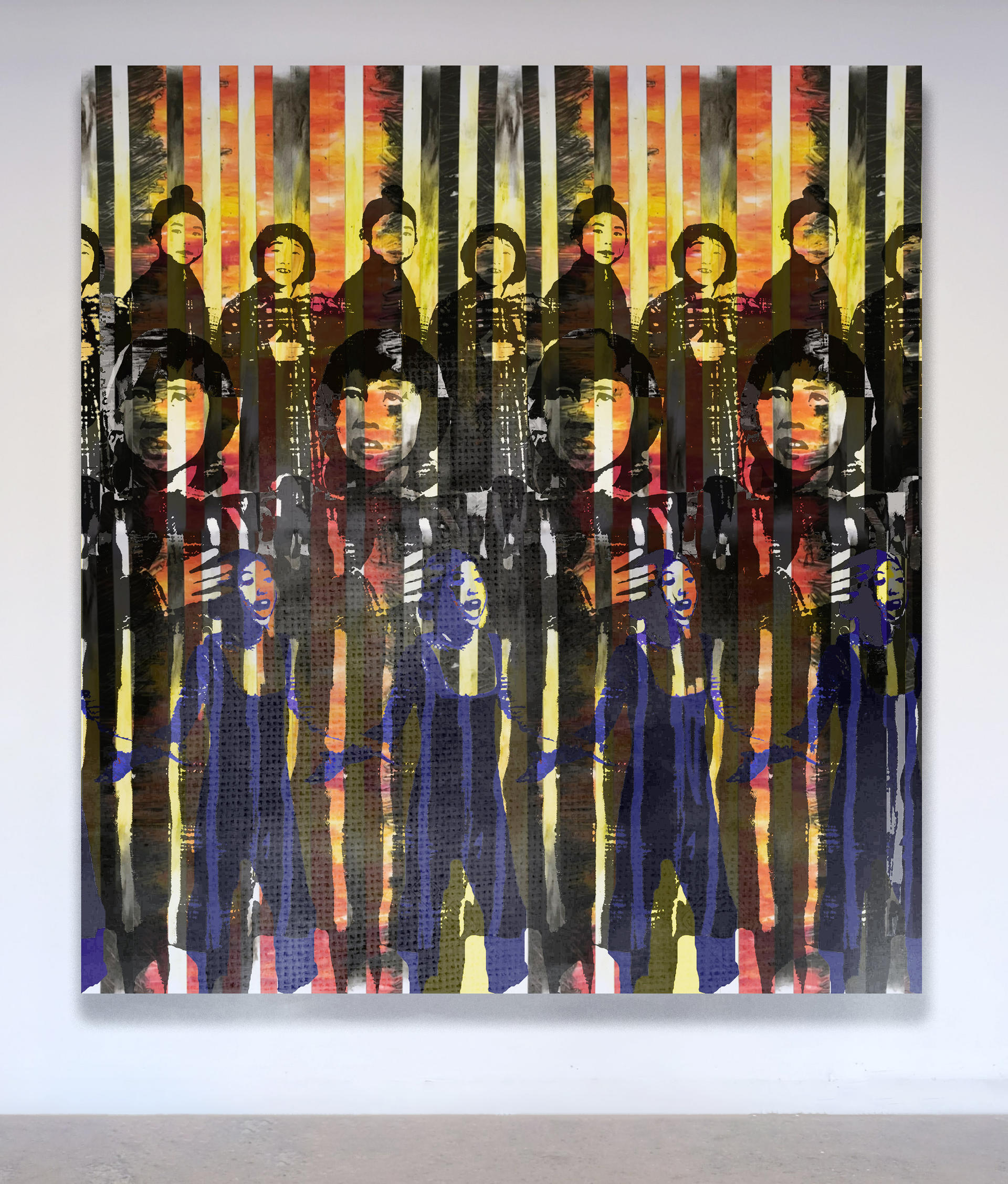 The Pledge
Digital Print on Cotton Sateen
60" x 54"
Referencing imagery from Dorothea Lange's photographs, this installation examines the generational and historical ambiguity of acceptance, belonging, and alienation of Asian Americans. 
Image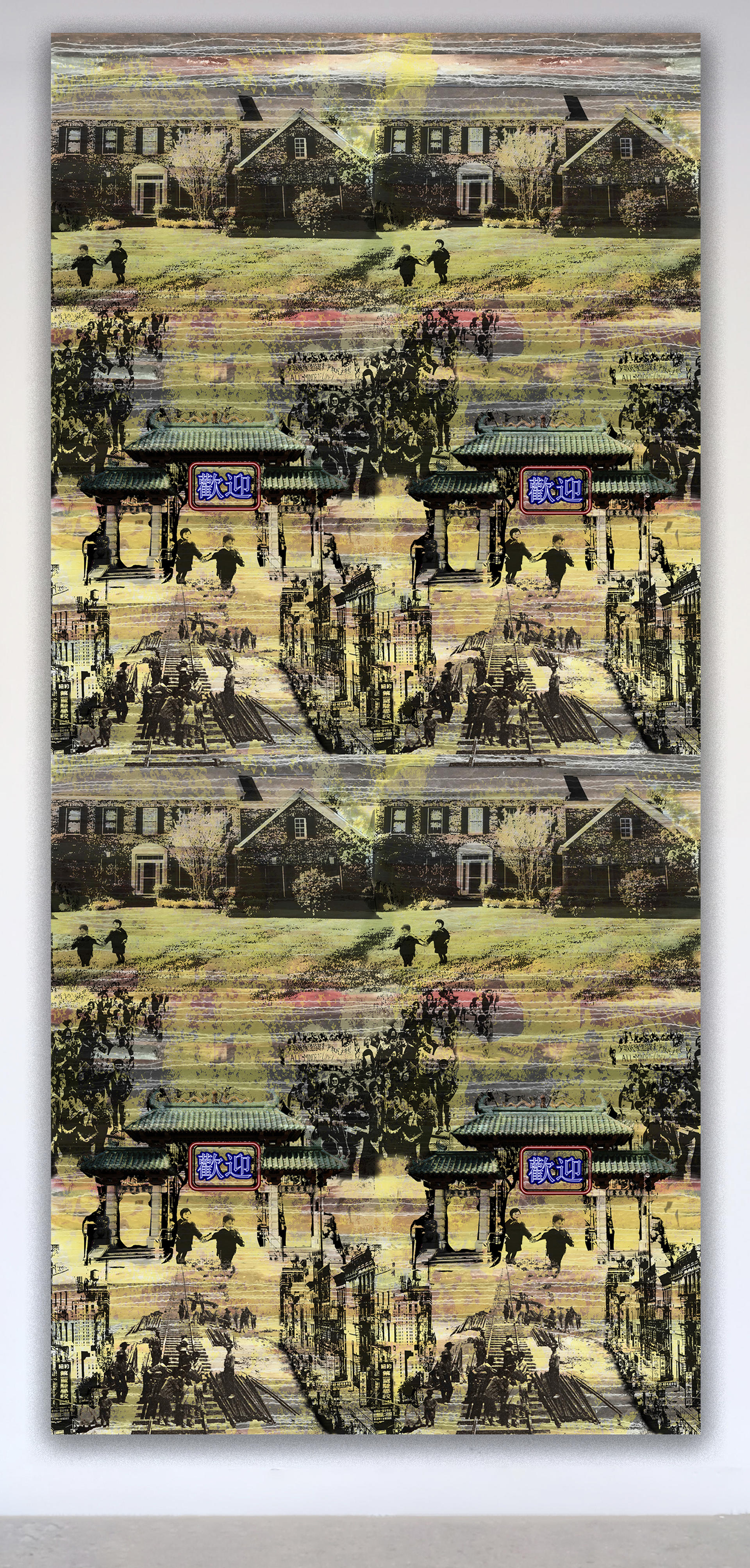 Imagery of Home 
Digital Print on Cotton Sateen
116.5" x 54"
Exploring the imagery of home in reference to history, chinoiserie, nostalgia, and the American Dream.
Image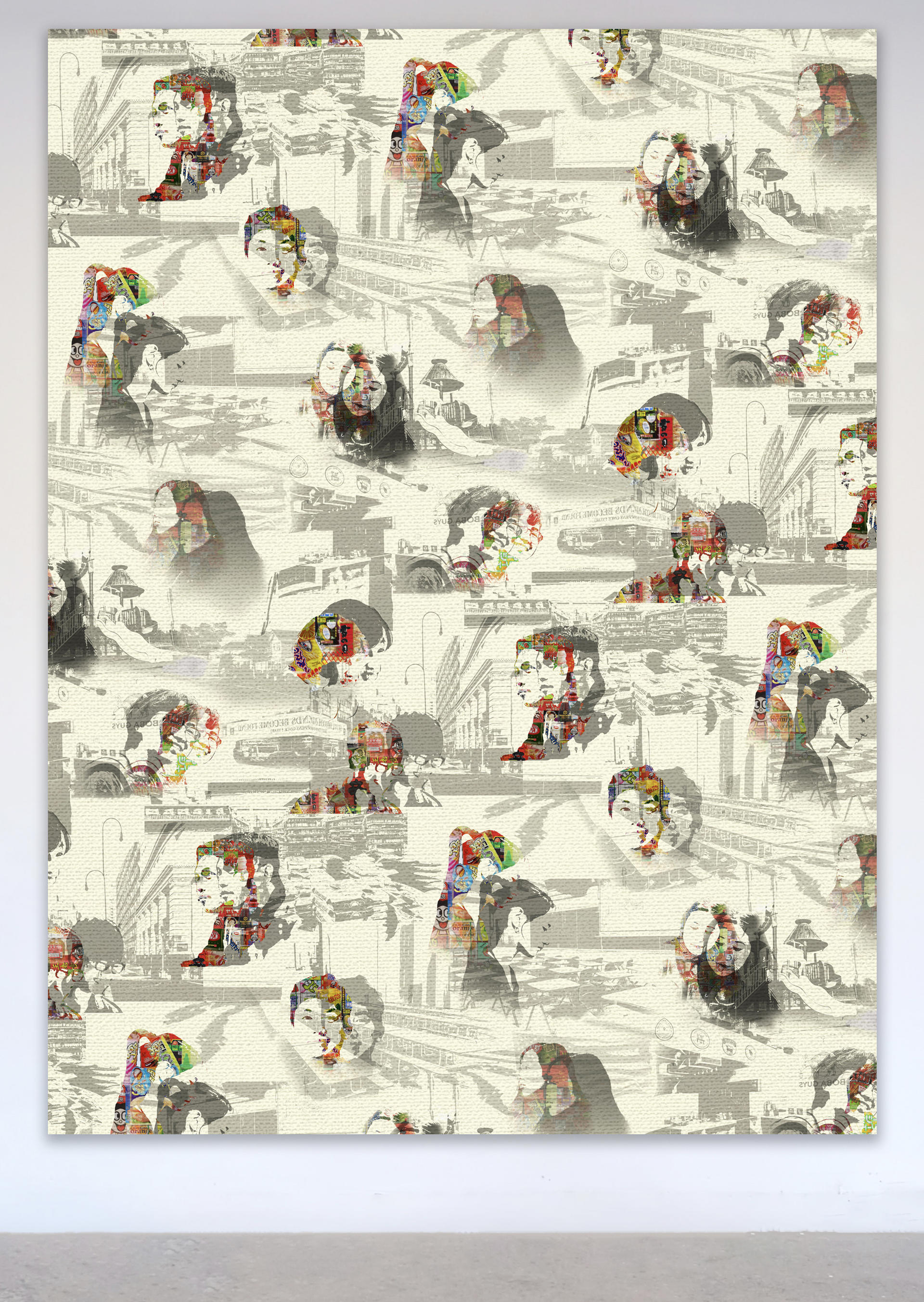 The Substance of Our Collective Identity
Digital Print on Cotton Sateen
72" x 54"
How substantial are the things we identify with in spaces that we attempt to make our own. 
Image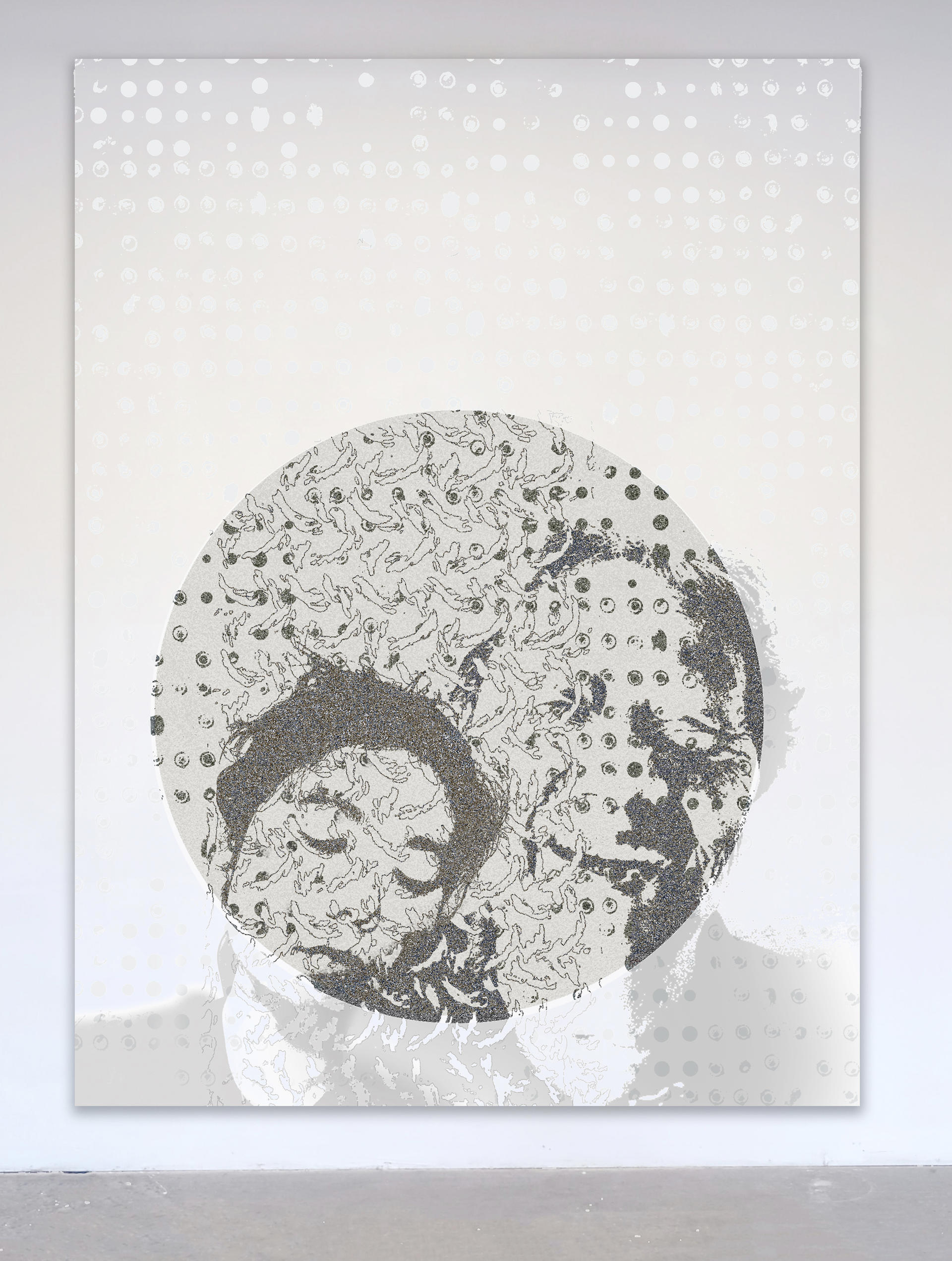 Those We Leave Behind
Digital Print 
72" x 54"
Intended to be woven as a jacquard with different textured yarns. 
Image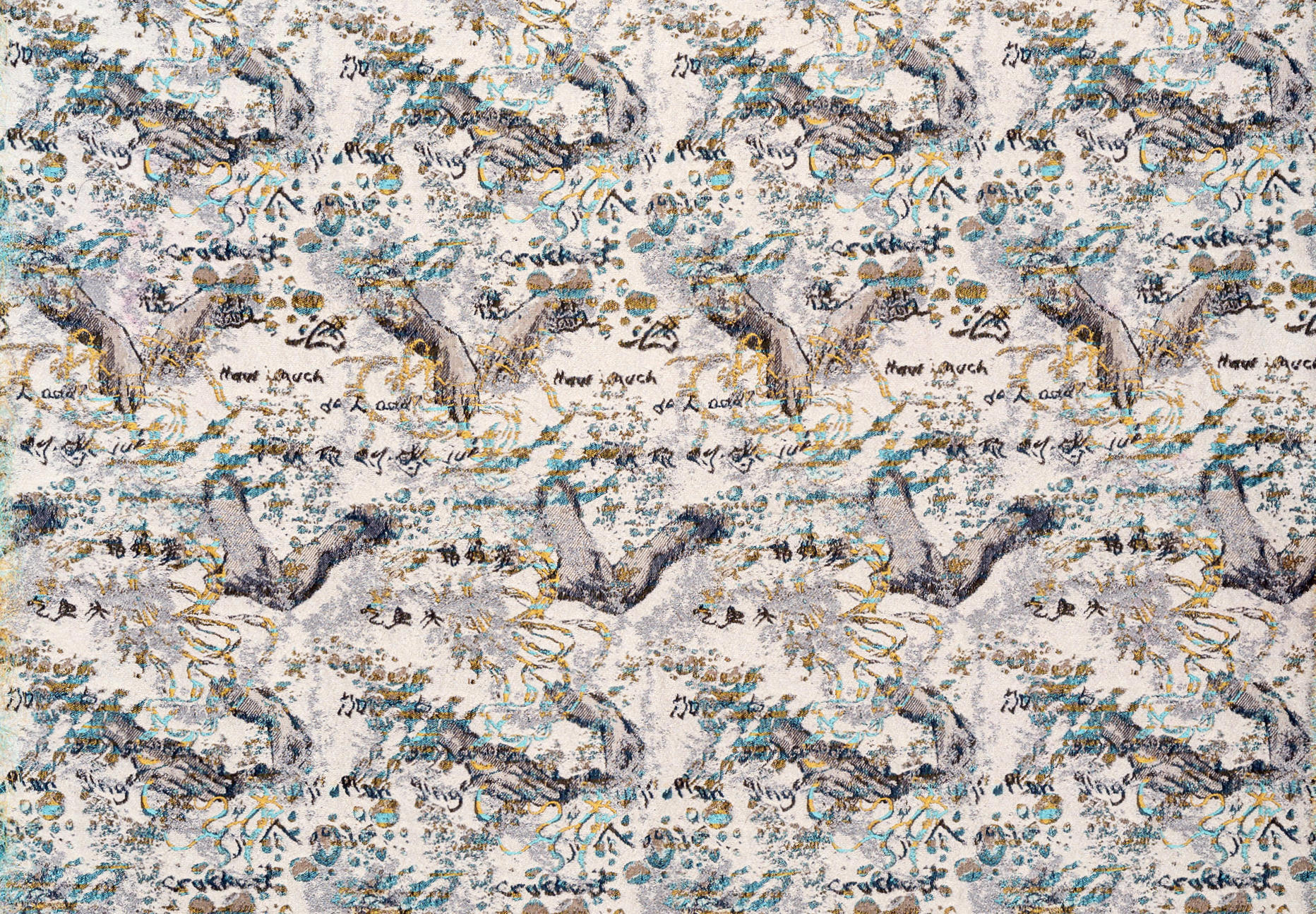 妈妈爱吃鱼头
Polyester, Rayon, Cotton, Mohair, Nylon, Wool, 
72" x 54"
The title translates to "Mom Likes to Eat The Head of The Fish." The fish takes long to prepare. The head is bony and she always serves me the fillet.  Woven on a jacquard loom.
Image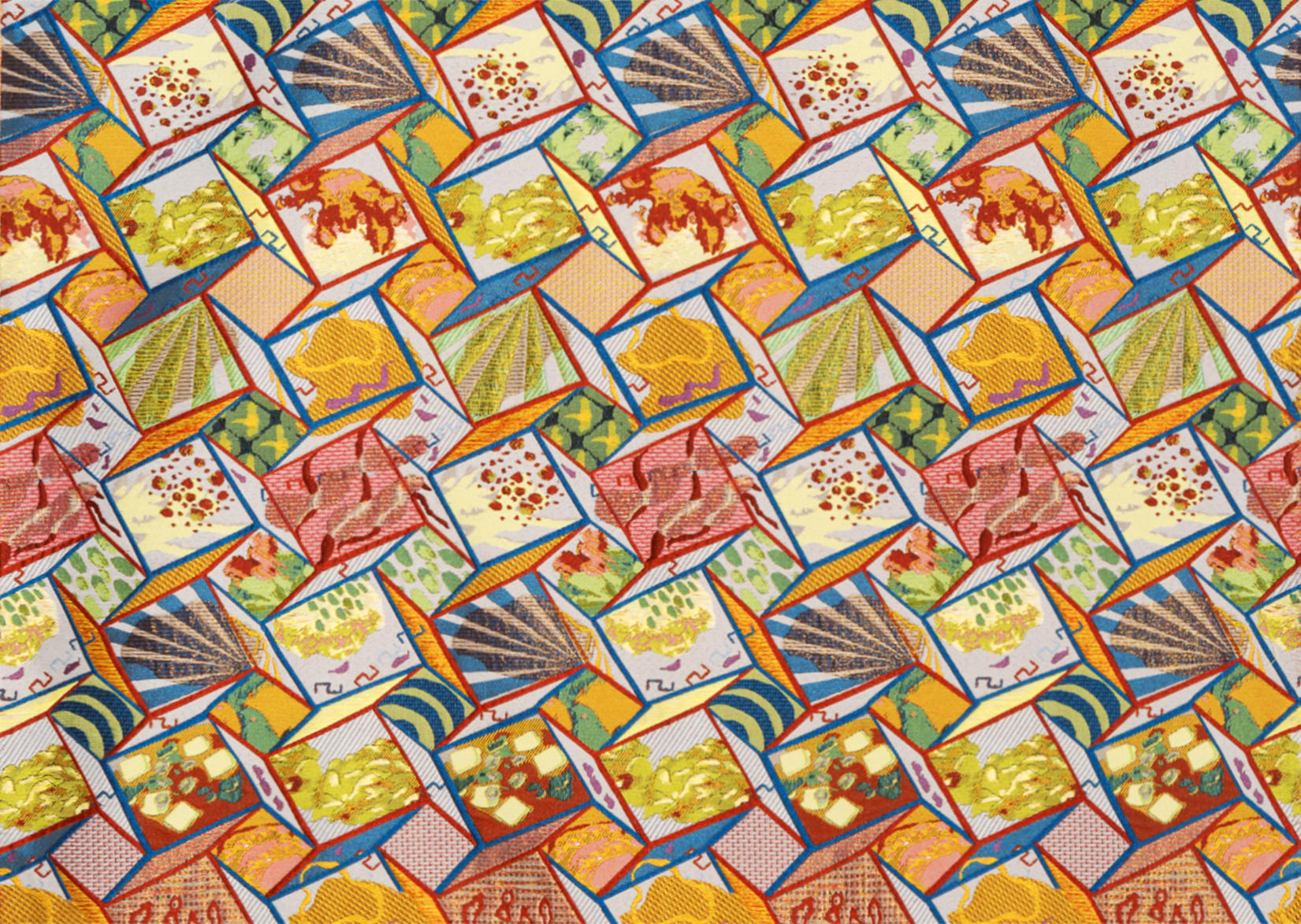 Family Table
Polyester, Nylon, Cotton, Lurex, Rayon
72" x 54"
Woven on a jacquard loom
Image
Over & Under
Cotton, Polyester, Wool, Rayon
8" x 10"
Knitted on a Stoll Industrial Knitting Machine
Image
Bump
Nylon, Polyester, Lurex
Varied Dimensions
Knitted on a Stoll Industrial Knitting Machine
Image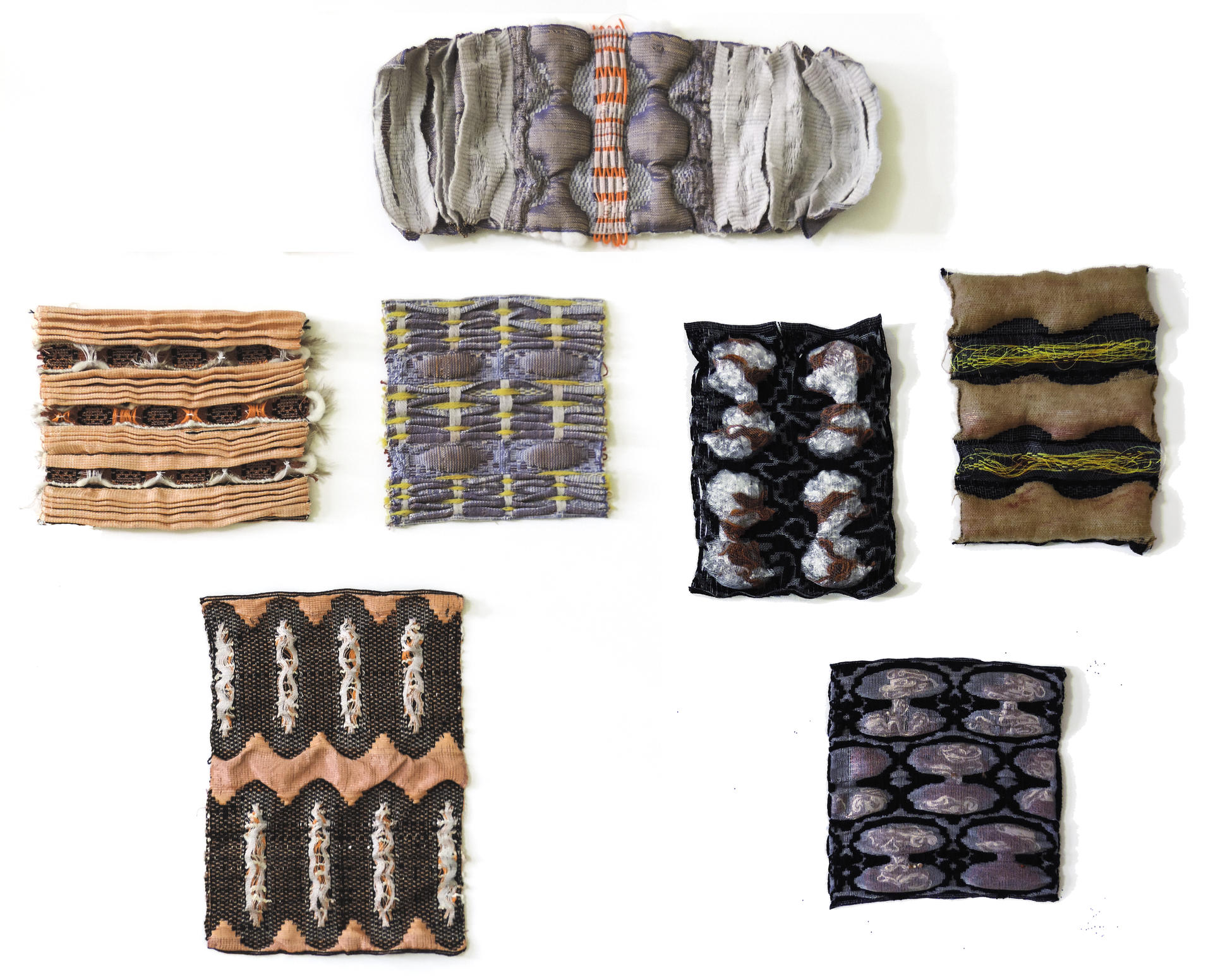 Warmth of Your Protection
Cotton, Polyester, Wool, Nylon, Vinyl,
PlasticVaried Dimensions
Woven on a 24 Harness Dobby Loom
---
Ingrid Matison

Nick Raley

Morgan Watson