Image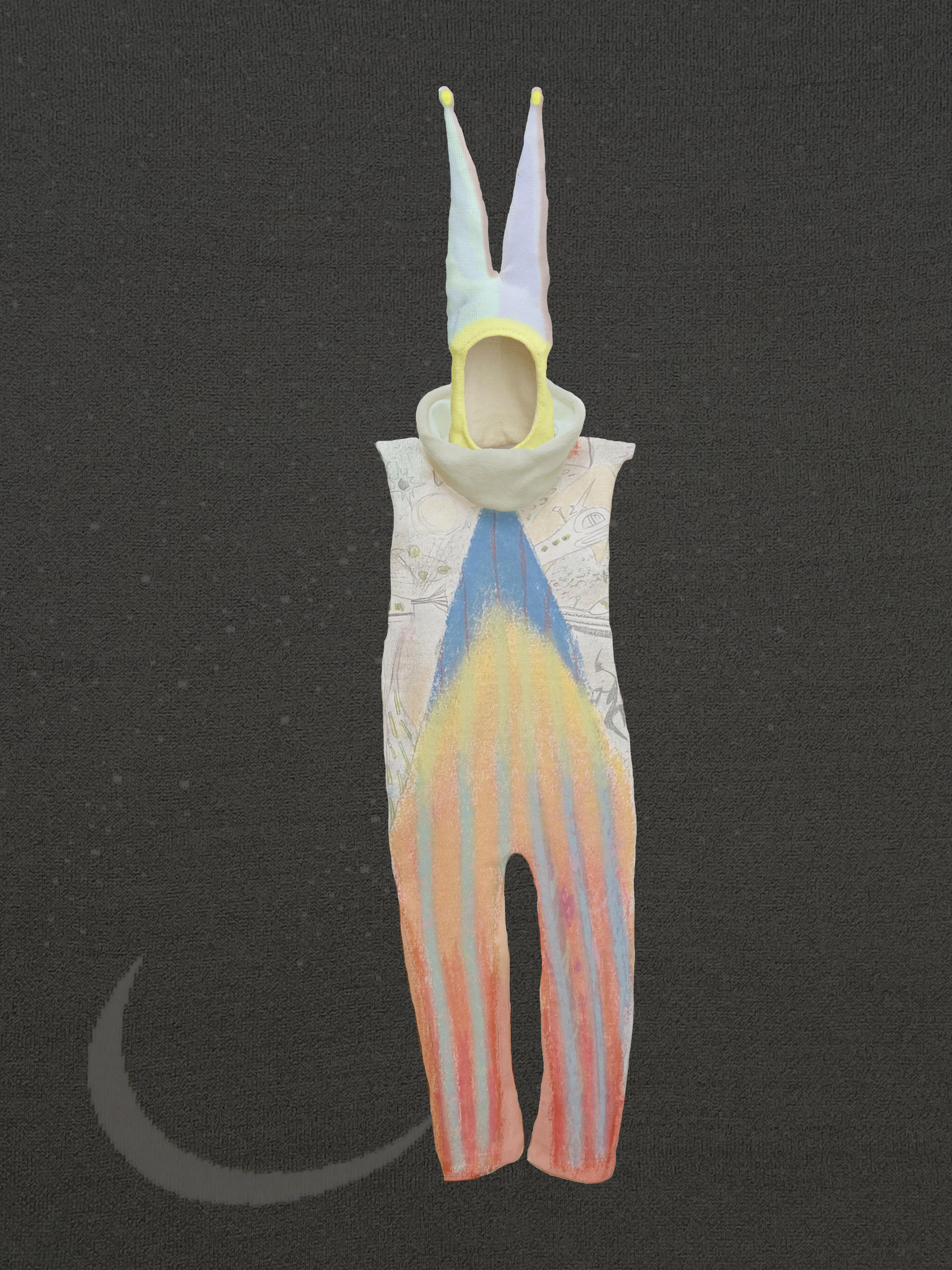 Katherine
Lin
My Degree Project comes from my interest in fiction story-telling, which originates from my own vivid and brightly-coloured dreams. This particular combination of characters come from a short story I wrote during my Short Story Writing Wintersession class, taught by Sara Majka. Given the change in working space, I and my advisor, Mary Anne Friel, altered the costumes to fit a remote-studio plan. I took a Digital Materiality class with Joy Ko, and to adapt to an even more digital platform than before opened more paths for my project to bring my audience into my dreams. This lead to partnering with Tyler Walker, a computer engineer with a creative eye, to bring a drawing of my characters' mutual environment to life with the animation. I hope you enjoy, and I thank my family for their love
Catch a Falling Star
Nupastel Drawing, Blender
N/A
This video is the environment for my characters, and is an animation of a drawing I did. The space is one that all characters see, and where their individual planets live in.
Image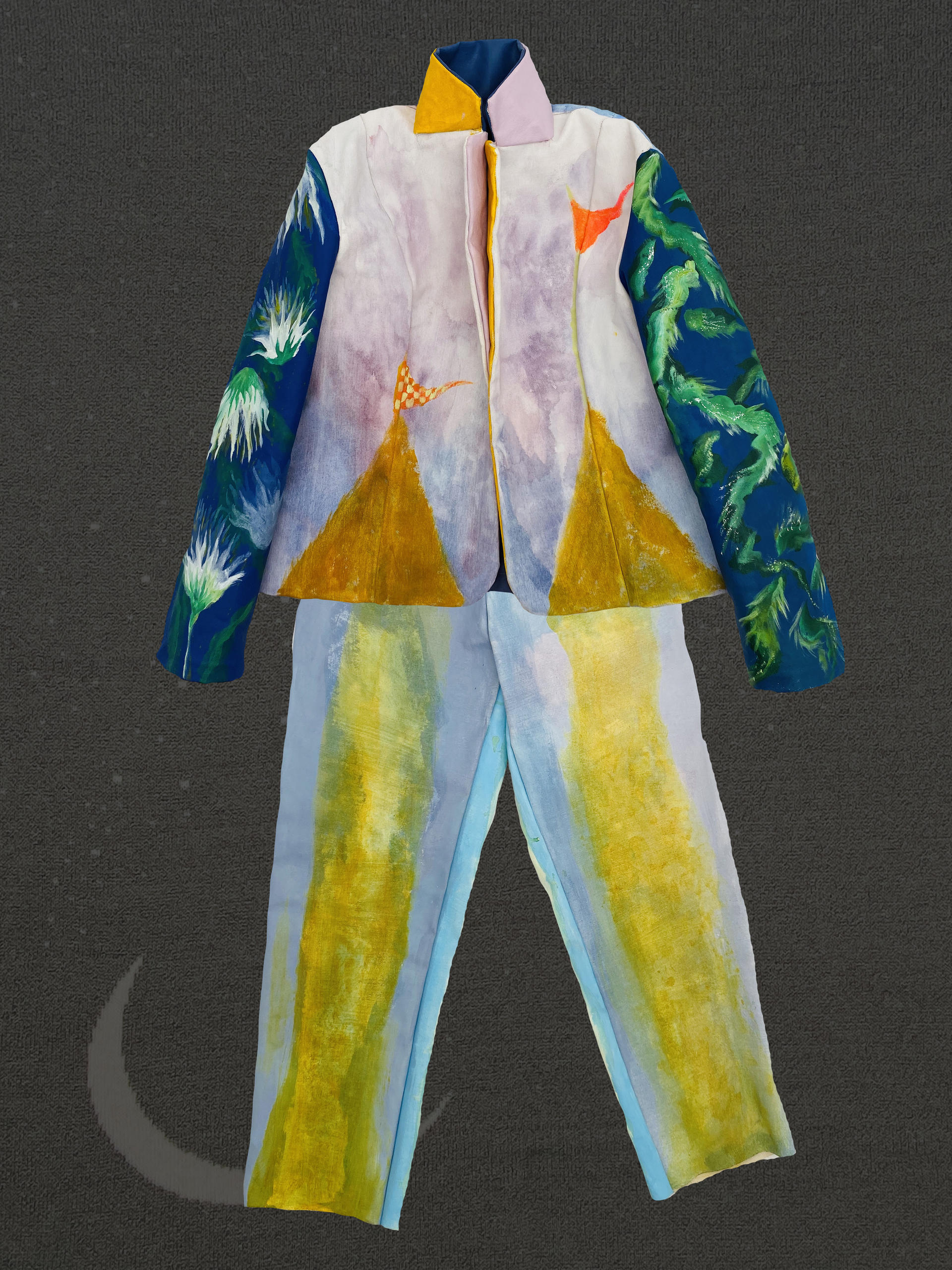 Maestro Front
Canvas, acrylic paint
N/A
The Maestro is Téa's mentor and protector figure. He mirrors my relationship with both my grandfather and father, as well as my relationship with my 7 year-old sister. The imagery on the maestro's outfit is of significant experiences he has encountered. The front is of another character's story; a King, who lives on his own planet, got his castle turned into sand.
Image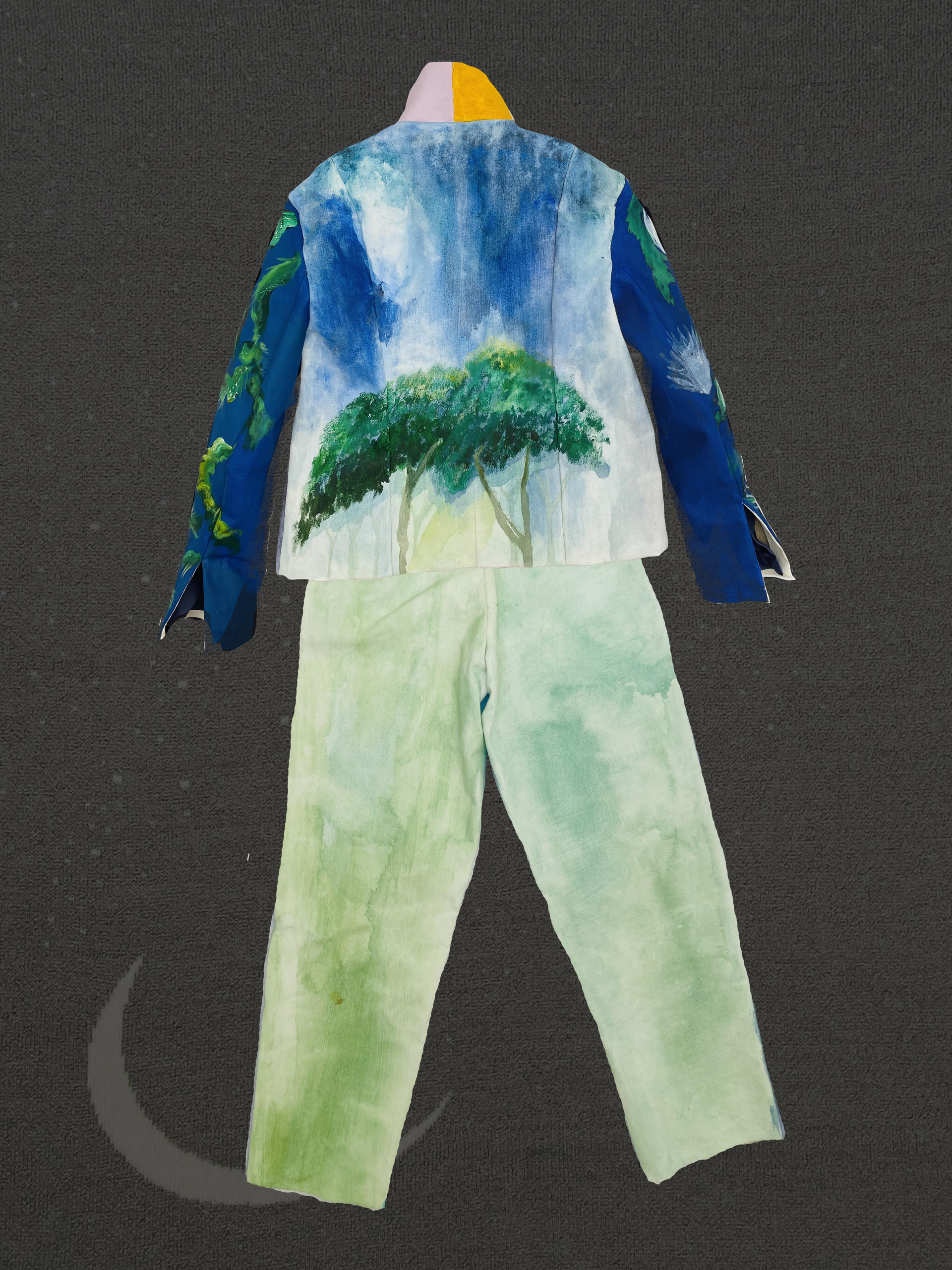 Maestro Back
Canvas, acrylic paint
N/A
The back of the Maestro's outfit is one inspired by great trees on a golf course I see from my home, and every morning I enjoy a moment of the colors of dawn. These two trees also represent the relationship between two people. With support and love, they live together. 
Image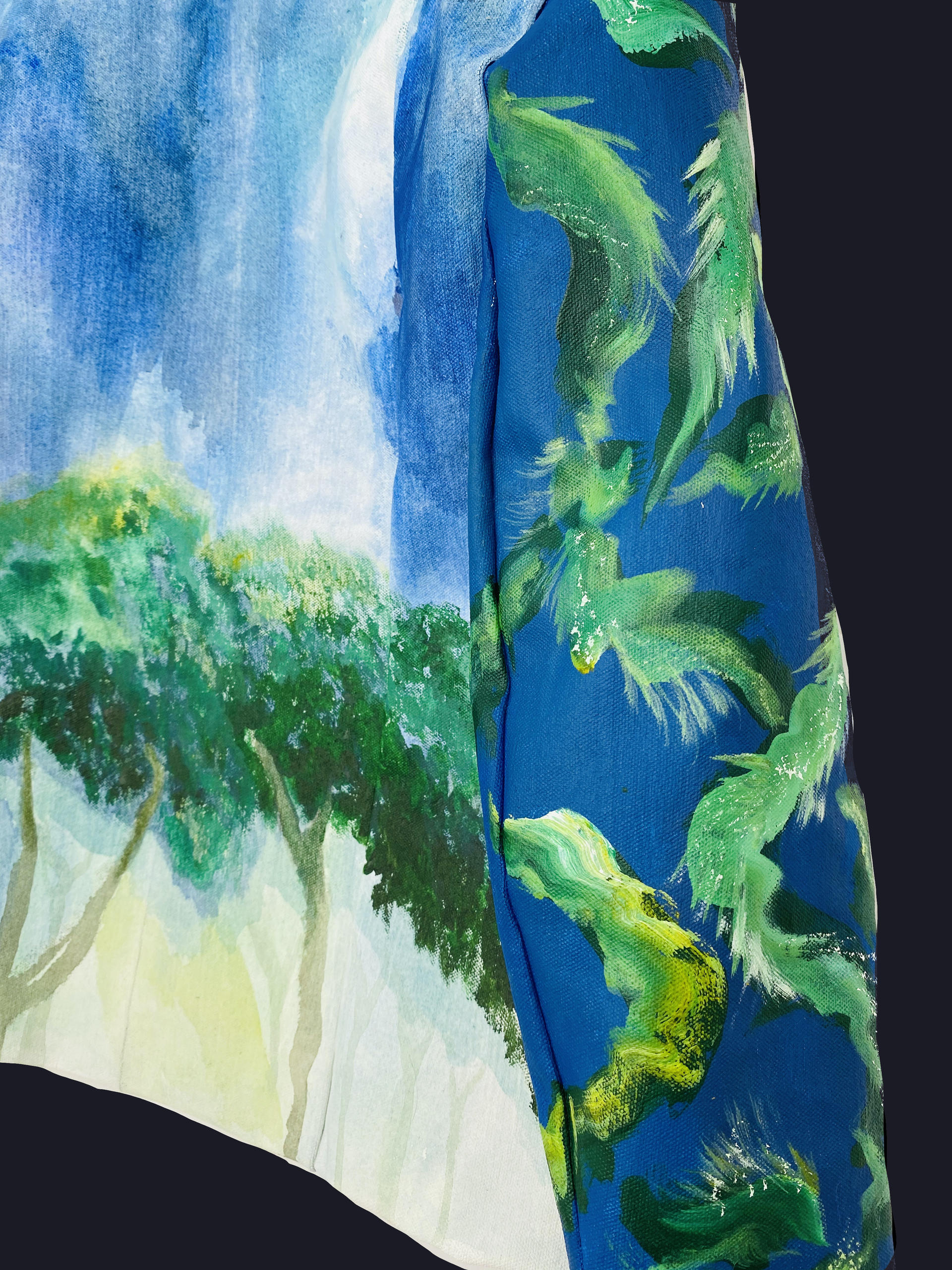 Maestro Close-up
Canvas, acrylic paint
N/A
The sleeves of the Maestro represent my grandfather. I went to the same school he did from K-12. It was my second home, and he lived right across from campus. The perimeter of campus was guarded by a rock wall with beautiful flowering cacti atop called the Night Blooming Cereus. As the cacti protect the school, my grandfather and father protect me. 
Image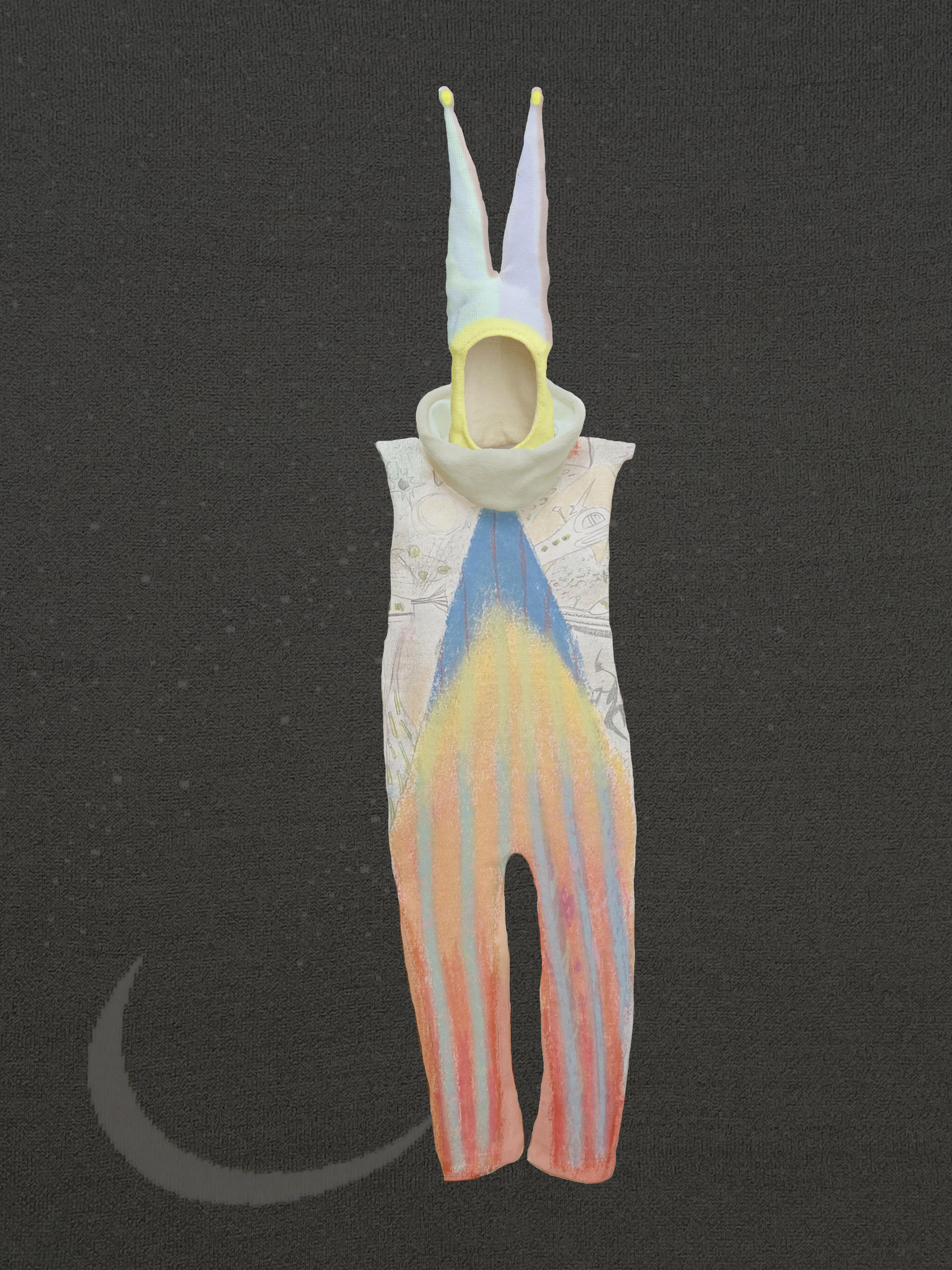 Téa Front
3/8 Wool, dye
N/A
Téa is one inspired by a child's dreams and imaginations with the pajama-like onsie and animal-like headpiece. She is the main character who goes on adventures with Maestro, learning from the other characters and their planets. Inspired by Antoine's de Saint-Exupéry's "Le Petit Prince", I value lessons in a story, especially such a charming and whimsical one at that.
Image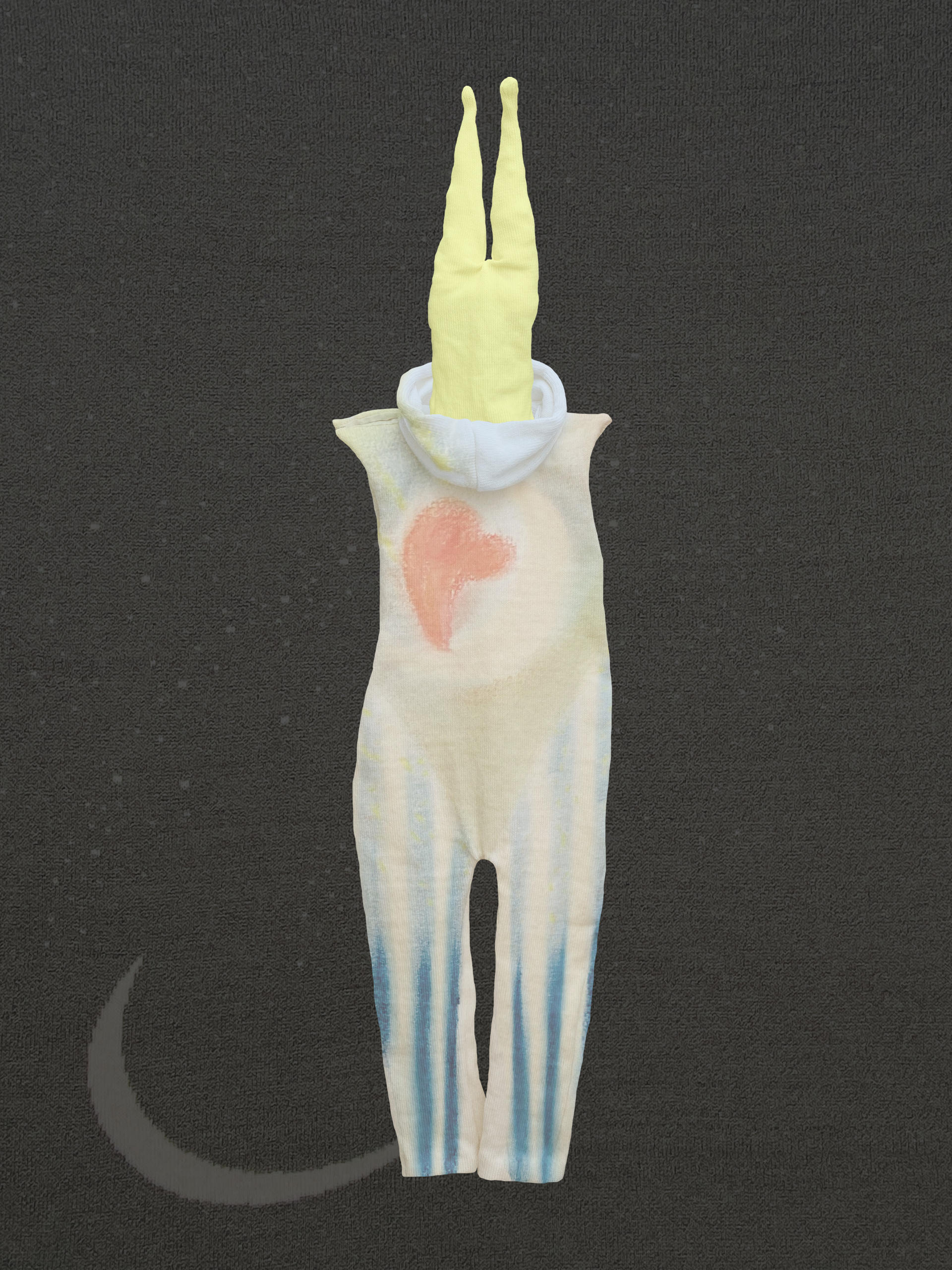 Téa Back
3/8 Wool, dye
N/A
The front and back imagery of Téa's costume is pulled from experiences she's had, just as the Maestro's, as well as her daydreams.
Image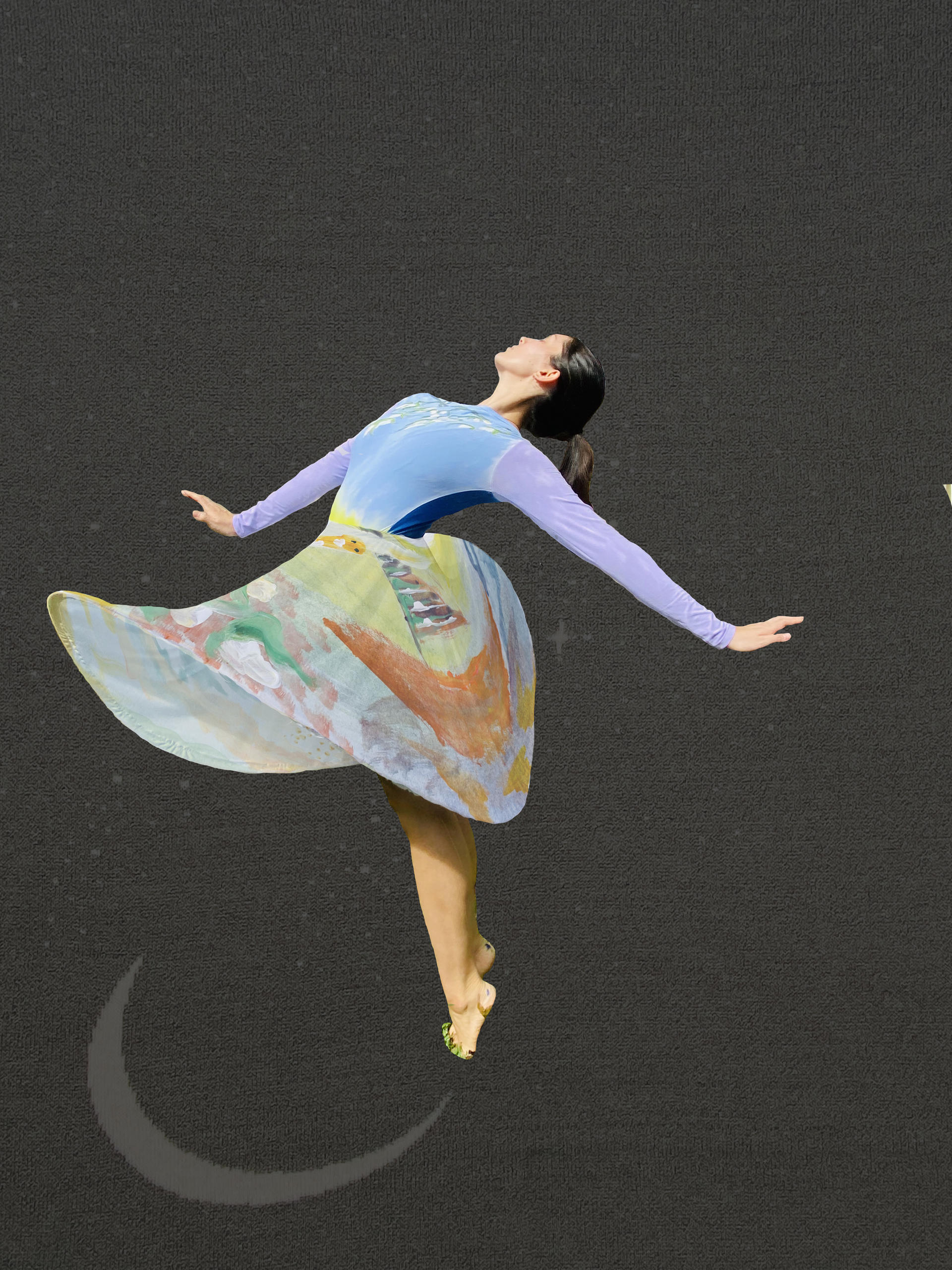 Dancer
Fabric, acrylic paint, textile medium, dye, wood
N/A
The Dancer is one of the characters on another planet of two, along with the most lively planet with creatures and greenery. Téa and Maestro meet her, and she shows them how her skirt shows all the different areas of the planet. It's a map of sorts, though naturally in the story, the images move and show what's going on in that specific spot in the moment. 
Image
Dancer Jumps
Fabric, acrylic paint, textile medium, dye, wood
N/A
Image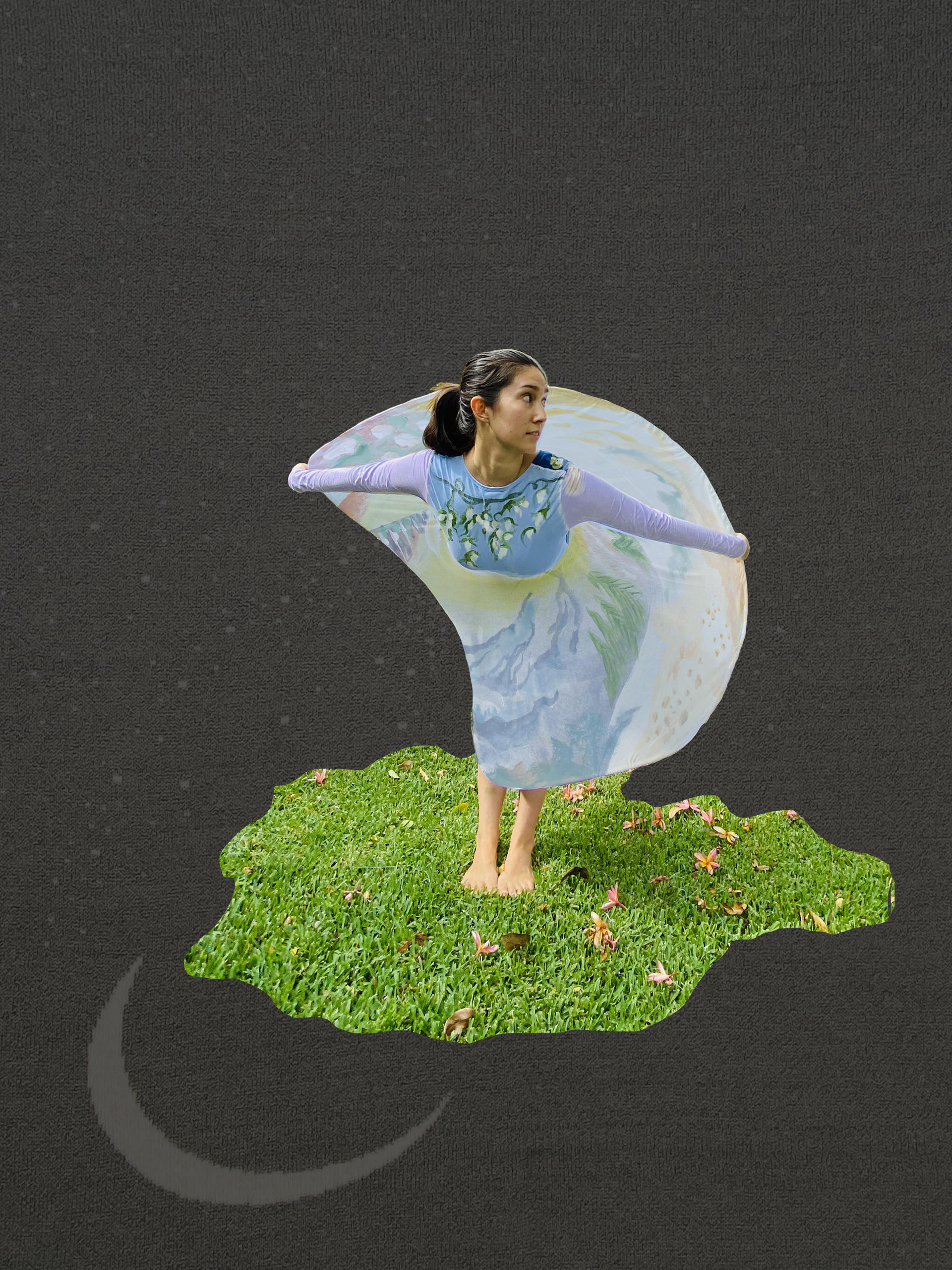 Dancer Listens
Fabric, acrylic paint, textile medium, dye, wood
N/A
---
Ingrid Matison

Nick Raley

Morgan Watson